Xunantunich Mayan Ruins is the best in Belize – from history to how to get there we'll tell you everything you need to know about visiting the site from San Ignacio!
Xunantunich Mayan Ruins: History
Before we get into the visitor information at Xunantunich  from San Ignacio, let us here at DIY Travel HQ give you a brief history of this important Mayan site in Belize.
Xunantunich means the "Stone Maiden" in the Maya language. Since 1892, numerous people have claimed to have seen a ghost here, dressed completely in white with red glowing eyes.

The first explorations of the site began at roughly the same time, by the British district commissioner of Cayo (San Ignacio), Thomas Gann.
Ongoing excavations have revealed that the Xunantunich mayan ruins in Belize probably played an important role in the political power struggle of the Classical period.
It seems likely that it joined in an alliance with Caracol & Calakmul in Mexico to bring down Tikal in Guatemala.
* Don't forget to purchase travel insurance before any trip to Belize. We've been using World Nomads for over 10 years – it's the best-value provider we've found but there are important things to consider. Check out our post & find out which of our claims were successful or denied.
Xunantunich Mayan Ruins: Visitor Center
Learn more about the history of Xunantunich at the visitor center on site – this should be the first stop on your visit.
At this small museum, there are first-rate archaeological finds, such as jewellery & pottery, and details of the El Castillo friezes.
All the signs & explanations are in English, which is a treat if you're non-Spanish speakers coming from Mexico like us.
Xunantunich Mayan Ruins, Belize
Xunantunich stands on a flattened hilltop, overlooking the Mopan River in Belize.
There are 5 plazas on site, which were once part of this Maya civic ceremonial center.
However they are completely overshadowed by the towering El Castillo, or The Castle – it's what makes the Xunantunich mayan ruins in San Ignacio one of the top destinations in Belize.
Standing at 40 meters high, El Castillo is the 2nd tallest structure in Belize, after the main temple at Caracol.
You can climb to the top of El Castillo & taken in the breathtaking, 360 degree views of the Cayo countryside.
You can also easily see the Guatemala border, just 1 km away – where there are many awesome places to visit in Guatemala.
The upper levels of El Castillo are covered in elaborate plaster friezes with depictions of various gods.
Some of the friezes have eroded over time, others lie protected under replica friezes.
Xunantunich isn't the only Mayan archaeological site in San Ignacio, Belize – you can also visit Cahal Pech, which is a 20 minute walk from the centre of San Ignacio.
However, it's apparently not as impressive & the entrance fee is also double (BZ$20 / $10.00) so we were happy just visiting the one ruin.
How to get to Xunantunich Mayan Ruins from San Ignacio
Take any local bus in Belize heading west to Benque Viejo del Carmen – these run approximately every hour, on the half hour.
The bus ride cost BZ$2.00 / US$100.
Stop at the village of San Jose Succotz, then take the hand-operated cable-winched river ferry across to the other side – it's free. From here, the ruins are a 2k walk uphill.
The return bus back to San Ignacio leaves San Jose Succotz approximately every hour, on the hour.
We recommend Booking.com for the best rates & selection of accommodation in Belize. Make a booking with our link & receive $20 back on your card after your stay.
So now you know how to get to the Xunantunich mayan ruins from San Ignacio – see, it's easy!
That's it from us! Interested in starting your own travel blog? See How You Can Set Up a WordPress Blog in 15 Minutes at Bluehost.com
Know Before You Go
Xunantunich Mayan Ruins Entrance Fee: BZ$10 / US$5
Xunantunich Mayan Ruins  Opening Hours: 8:00 am to 4:00 pm, daily
Did you enjoy reading How to Get tnantunich Mayan Ruins From San Ignacio? 
Pin it and help others find it too!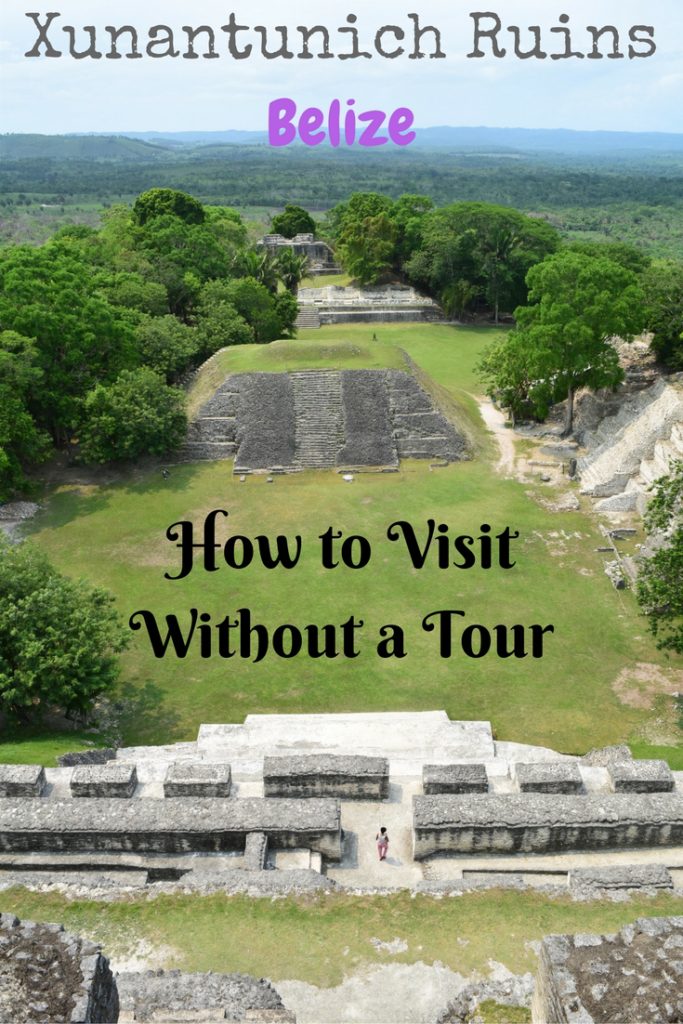 *** The Final Word – Xunantunich is one of the most accessible & impressive Mayan ruins in Belize. If you're in San Ignacio, don't miss it! *** 
What's your favourite Maya ruin in Belize?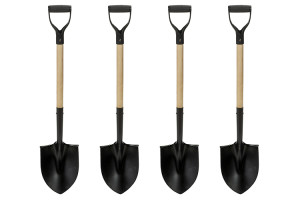 Easy DIY travel outside city centres using public transport
Visited in July 2016