Introducing Sheena & Erik... the creators behind DIY Travel HQ!
---
We don't blog to travel, we travel to blog.
---
As long term, experienced globetrotters we'd both been traveling as a lifestyle for more than 10 years before we met.
---
We started blogging to help other travelers, by answering the questions that we always found difficult to find. Along the way we've developed an audience that values our voice. Whether it's to do with logistics or recommendations, our readers know that when they read our posts, they'll find what they're looking for.
---
Writing well-researched, accurate & informative posts remains our passion – but we've also loved the opportunities it has brought us.
---
In 2016-2017 we collaborated with 65 organisations in 11 countries around the world.
---
We've been able to continually build on our partnerships, while growing our following at the same time. How? Because we've proven ourselves to deliver value to our clients time & time again.
---
If your brand is in line with our travel style & audience interests, we would love to hear more about you & discuss authentic ways to work together.
PRESS TRIPS
---
Work with us to promote your up & coming destination through our detailed blog articles, professional photography and active use of social media. From accommodation & food to activities & tours, you can count on us to share it all every step of the way.
SOCIAL MEDIA CAMPAIGNS
---
Let us promote your brand to our audience on Facebook, Instagram, Twitter and beyond. We love to combine imagery & words to create engaging content – don't worry we will always use your @handle with relevant hashtags to maximise your reach.
PRODUCT & BRAND REVIEWS
---
We would love to promote your hotel, activity, adventure tour or travel product and offer our honest opinions – to our audience & yours. Our reviews are keyword-rich & optimized for SEO, often ranking on the 1st page on Google.
SOCIAL MEDIA MANAGAMENT
---
Hire us to manage or take-over your Facebook, Instagram, Twitter & Pinterest accounts. We will create engaging content catered to each channel and work hard to grow your followers organically. We will engage with your target audience, get them hooked & coming back for more!
FREELANCE WRITING
---
Bring us onboard to write for you! We can adapt to different styles as needed but we always deliver writing that is professional and well researched. From magazine articles to travel guides, our writing will inspire your audience & drive traffic to your website.
TRAVEL PLANNING
---
It would be our pleasure to help you plan your trip! We have first-hand experience of many destinations and extensive travel knowledge to build upon. We create custom itineraries that include different options to suit your budget, interests & style – just tell us where you want to go!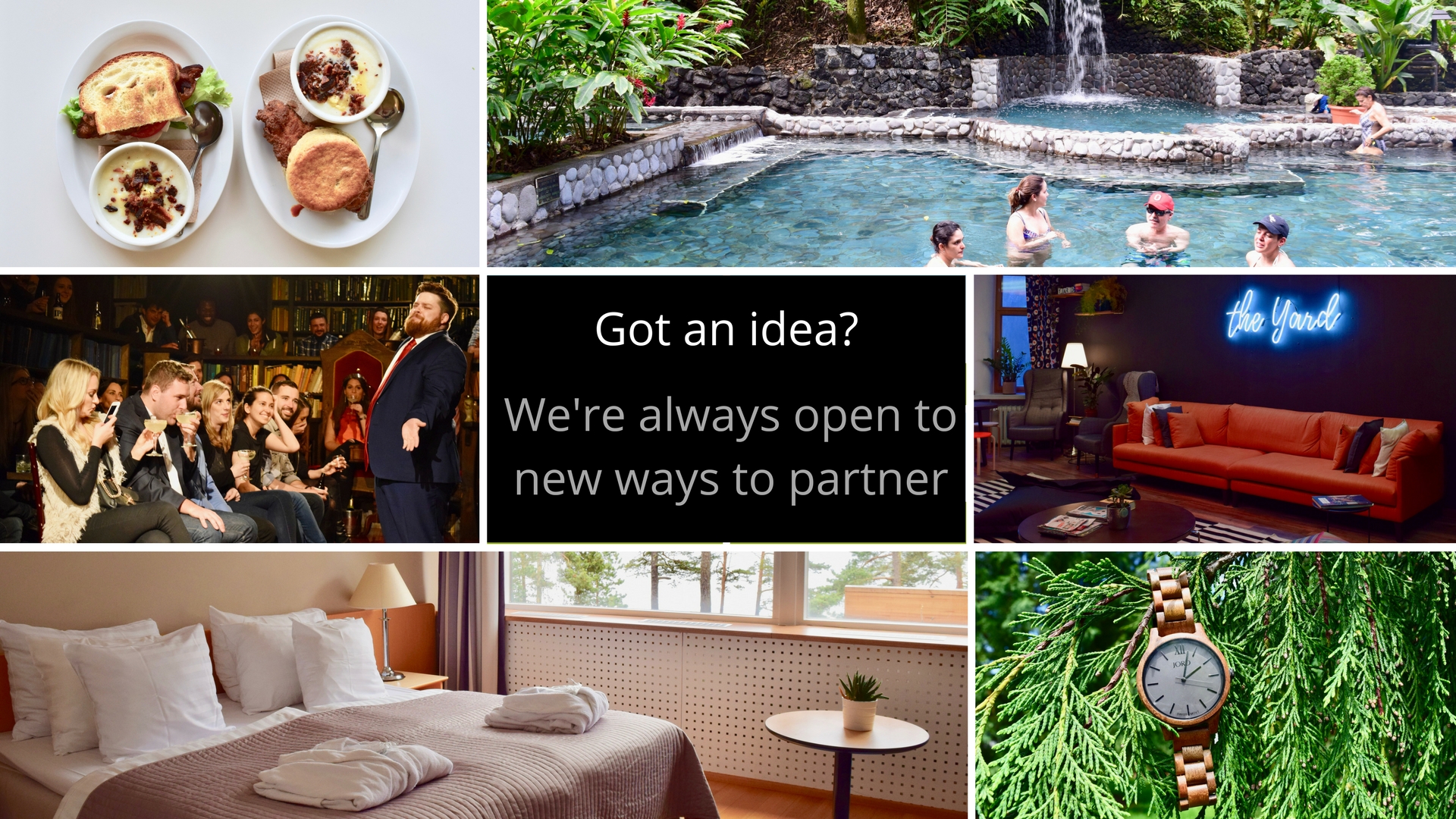 Sheena & Erik are the best. That pretty much sums up what an absolute pleasure they are to work with. Sheena & Erik came to visit the Kingston / Woodstock area of Ulster County. Their work was professional, fun and passionate. We are thrilled with the material they have produced from their trip, along with fabulous photography. Since they have barely scratched the surface on all their is to do here in Ulster County, the Hudson River Valley and the Catskills, we look forward to having them back for sure.
Fran DePetrillo-Savoca: Deputy Director, Ulster County Tourism, New York
Sheena assisted us with content on our new website. Her knowledge of Myanmar is very good and she was able to work independently with little direction. She kept us informed of her progress during the whole process and she delivered her work promptly. Sheena was very easy to work with and we're thrilled with the articles she produced.Eva Bruce: Public Relations, Myanmar Tourism Marketing
I worked with Sheena on a large content project. Her quality of writing is exceptional and her travel expertise is excellent. I would highly recommend Sheena for freelance writing projects. She is able to deliver on time and adjust her tone/style to what is required.Veronika Lubina: Content Creator, MOVE Guides
Sheena & Erik joined a couple of our TV & movie tours and our guides loved having them on-board. Their in-depth reviews and photographs really captured the fun we hope to bring to our customers. They are welcome back any time.Alan Locher: Senior Direct PR, On Location Tours