We are Sheena & Erik, partners in crime and independent world travelers from Adelaide, Australia & New Jersey, USA.
Between us, we here at DIY Travel HQ been to more than 80 countries across 6 continents. Sheena has been living an on-road/off-road lifestyle for the past 10 years while until recently, Erik was continuously travelling for almost 7 years.
We are currently based in New York City, one of favourite places in the world. We're excited to start bringing you lots of tips & recommendations direct from the Big Apple!
We are active travellers & you can often find us:
Diving under the sea
Camping on the summit of volcanoes
Hiking in the jungle searching for wildlife
Exploring ancient ruins
Photographing street art & architecture
Tasting local food
We love independent travel – without tours or guides – because it gives us the freedom to make our own tracks. We can do what we want, when we want, at our own pace. For us, traveling doesn't get any better than that!
At the moment, we're focusing on bringing you complete country guides. So far, the destinations we have covered in-depth are:
If you read our posts, you can travel exactly as we did from place to place with information & prices listed on sights, accommodation & transport. We're detail orientated & passionate about sharing accurate, objective information.
Of course, there are lots of posts on the blog about other countries, cities, attractions & more!
On DIY Travel HQ, there's also a Shovel System that rates the ease of independent DIY travel for each post. If we can do something ourselves, we'll do it but if it's not worth the hassle, we'll recommend the best tour for you to join.
Please feel free to leave a comment or email with any feedback, suggestions, advice or collaborations.
Or alternatively, we're happy to help plan itineraries or give recommendations & tips on any of the places we've visited.
Happy travels from your friendly, independent DIY Travel Professionals 🙂
♥ Sheena & Erik:      info@diytravelhq.com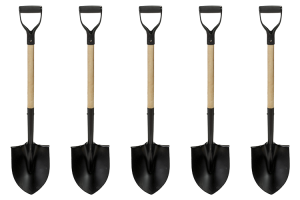 DIY Travel HQ is here to make independent adventure travel super easy & fun!