Soak up the Garifuna culture & chill-out in the coastal village of Hopkins, Belize – it's the perfect place to while away a few days while waiting for the boat to Glover's Atoll Resort!
Hopkins, Belize: Garifuna Culture
The friendly town of Hopkins is one of the centres of Garifuna culture in Belize, along with Dangriga & Punta Gorda.
Garifuna people are mixed-race descendants of African, Caribbean & Indigenous South American people, originating from the African slave trade in the 17th century.
Today, the Garifunas mainly live along the Carribean Coast in Honduras but there are smaller populations in Belize, Guatemala & Nicaragua along with a large diaspora in the US.
The strong cultural identity of the Garifuna can be felt in Hopkins, making it one of the best places to visit in Belize.
You can see Garifuna drumming at the Lebeha Drumming Center & Tina's Kitchen (Friday night) and there are local artist workshops throughout the village.
The Garifuna language is widely spoken & Garifuna Settlement day on November 19 in Hopkins, Belize is always a big cause for celebration.
Hopkins, Belize: Things to do
Apart from Garifuna culture, Hopkins also attracts travellers seeking a more relaxed pace of life – like us here at DIY Travel HQ.
There's a single, unnamed street, a long uninterrupted stretch of beach & little more to see & do.
It may be low-key here but the standards for food & accommodation are pretty good.
There are decent guesthouses, cafes & restaurants catering to the foreigner palate & wallet, extending all the way up to the upmarket section of the town at Sittee Point.
Hopkins beach is said to be the best in the country, though that's not saying much.
There's a lot of seagrass in the water, no sand to lay on & it was always very windy.
While there aren't any attractions in Hopkins, Belize itself, it's a great base for the exploring the region.
The Cockscomb Basin Wildlife Sanctuary, in particular, is a popular nature reserve with a strong jaguar population, though your chances of seeing one are still very slim
Hopkins, Belize: Gateway to Glover's Atoll Resort
Many travellers make their way to Hopkins for a night or two, before heading out on the Sunday morning boat from Sittee River to Glovers Atoll Resort.
Glovers offers a rustic desert island experience, where you can camp or stay in cabins or bungalows on your own private island, 3 hours from the mainland.
A one week package including transport ranges from US$109 for camping to $328 for accommodation in an over-water bungalow.
Hopkins, Belize: Where to Eat
The best budget restaurant in town is hands-down Tina's Kitchen. They have a limited menu, often with specials selling out & only a few dishes to choose from.
But there's generally always stewed chicken or beef with rice & beans – we ate a lot of this in Belize & Tina's Kitchen was the best we've tasted!
I can't remember the prices but a rice & beans dish was around BZ$8-10 / $4-5 – great value in Hopkins.
A bonus it the free-wifi!
Hopkins, Belize: Accommodation
We stayed at Solutions Guest House for BZ$40 / US$20 a night (bargained down from BZ$50).
We had a huge bedroom & private bathroom upstairs, with use of the huge kitchen, living room & balcony though the kitchen was only semi-functional.
There was another bedroom upstairs that wasn't occupied during our stay.
There is also a room with shared bathroom downstairs for BZ$40 / US$20 a night but you may be able to negotiate the rate.
There's probably not going to be any wifi, despite what the owner Elaine tells you – she probably just uses Funky Dodo's service across the road.
Solutions Guest House is located opposite Funky Dodo – their rates are BZ$26 / US$13 for a dorm or BZ$60 / US$30 for a private room with shared bathroom (updated 2/18).
Hopkins, Belize: Transport
From Placencia, there are buses going north all the way to Belize City that stop at the Hopkins intersection.
Buses depart at 6:00 am, 7:00 am & 12:45 pm. There's also a 10:30 am express service that doesn't stop in Hopkins.
The bus ticket costs BZ$6.00-7.00 & the ride takes around 1 hour.
From the intersection, hitch a ride for the 6.5 km trip to the village. Most cars passing by will stop.
To get out of Hopkins, hitch a ride to the main highway & catch any passing bus.
Did you enjoy reading Hopkins, Belize Travel Guide: Things to See & Do? 
Pin it and help others find it too!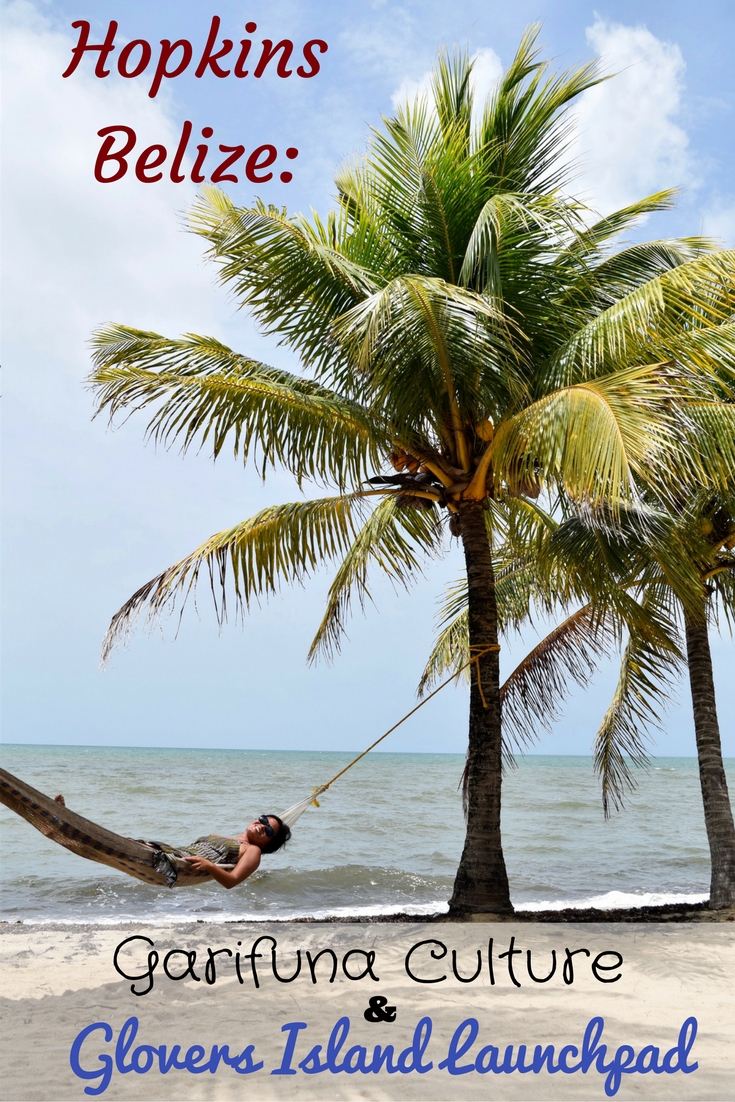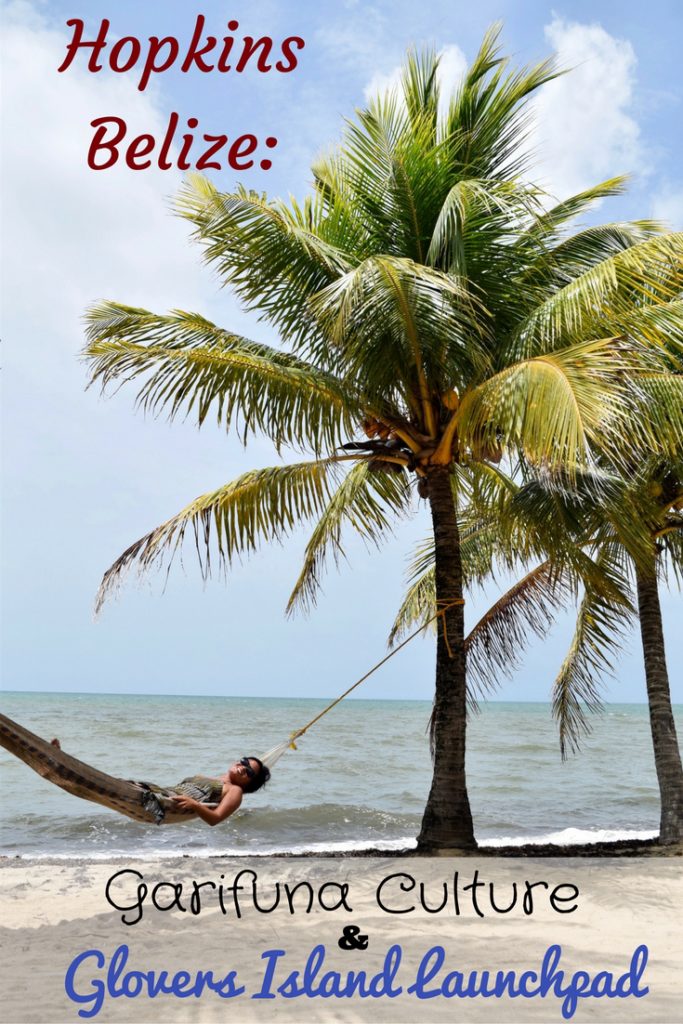 *** The Final Word – There's no reason to come to Hopkins, Belize unless you have time to kill or are heading out to Glovers Atoll Resort ***
What did you do in Hopkins?!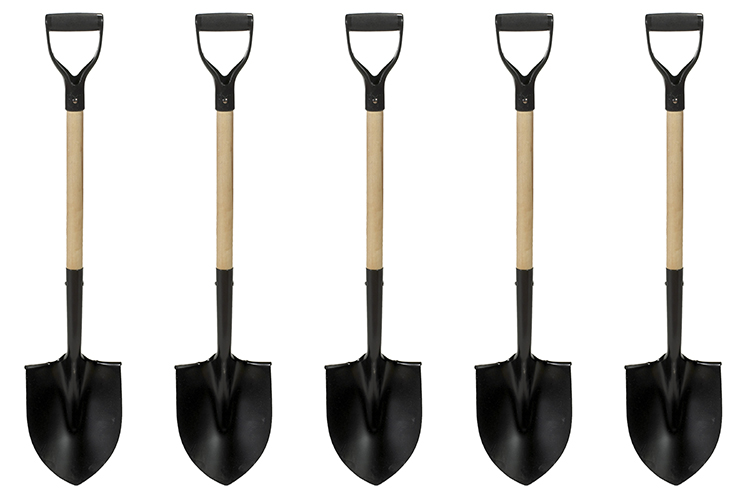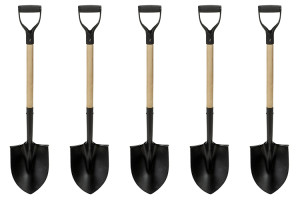 Super easy DIY travel around city centres
Visited in July 2016