Wondering what to do on Block Island? Discover the 35 top things to do on Block Island, Rhode Island from beaches, lighthouses, hiking, biking, and more.
Things to Do on Block Island
There are so many things to do on Block Island that even frequent visitors can find something new in our list below. Check out our main categories to help you navigate to your particular interests.
Find more inspiration in one of the Rhode Island guide books below!
Block Island Beaches
People come from far and wide to enjoy the Block Island beaches, and there is a beach for everyone. There is the large Fred Benson Town Beach that has amenities, Mohegan Bluffs with dramatic views of the cliffs, Ballard's Beach for drinking and dancing, and more isolated beaches like Mansion Beach.
1. Fred Benson Town Beach
The most popular beach on Block Island is Fred Benson Town Beach due its proximity to the ferry terminal, amenities, and nice beach. Fred Benson Town Beach is the only beach on Block Island with lifeguards. There are also bathrooms with changing rooms and hot showers, concessions, chair rental, and plenty of bike racks.
Showers: $2 for 4 minutes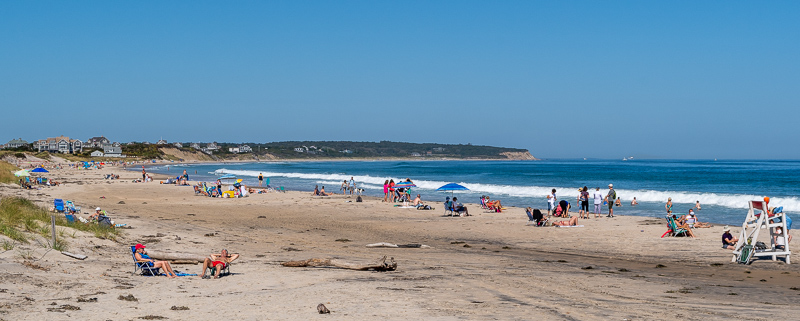 2. Mohegan Bluffs
Mohegan Bluffs is one of the top things to do on Block Island, RI and is named after a tragic historic event. The Mohegan Bluffs marks the spot where Block Island Manissean Native Americans drove 40 Mohegan invaders off the cliff in 1590.
Today, the sight is a lot more peaceful. There is a great view from the top of Mohegan Bluffs, but you can also descend the stairs to the sandy beach and stroll along cliffs in either direction from the bottom. Combine your visit with the Southeast Lighthouse.
3. Mansion Beach
Mansion Beach is a few miles north of the Block Island Ferry Terminal, and that extra distance severely reduces the crowds compared to Fred Benson Town Beach. There are also no amenities besides a few portable toilets so visitors need to plan ahead and bring everything they need for a day in the sun.
4. Ballard's Beach
Adults looking to let loose and have fun will enjoy Ballard's Beach. It is a private beach resort with on-site restaurant, bar, live music, and seating rentals. The big draw is being able to flag down wait staff and grab a drink while never leaving the beach, however that doesn't necessarily come cheap.
5. Coast Guard Beach
Coast Guard Beach is worth visiting if you want to watch boats coming and going between Great Salt Pond and Block Island Sound. There is also great fishing here with flounder being one of the top catches. Kids will enjoy wallowing in the shallow water as well.
6. Grace's Cove Beach
Grace's Cove is one of the most secluded Block Island beaches, mainly because mopeds are not allowed down the dirt road. The beach itself has little sand and is mostly comprised of rock of all shapes and sizes. This beach is better for walking than relaxing, and perfect for sunsets.
Block Island Lighthouses
Visiting the two Block Island lighthouses is a must during any visit. The best part is they have several other things to do on Block Island nearby that make it worthwhile to explore both ends of the island. Those visiting now will enjoy the newly restored Southeast Lighthouse.
7. North Lighthouse
The North Lighthouse can be reached along a ½ mile hike along the beach. Although the distance isn't too far, it is made more difficult by walking in thick, shifting sand. Most people visit this Block Island attraction to appreciate the 4th iteration lighthouse at this location that is surrounded by scenic sand dunes.
The two story lighthouse houses a museum inside that is open daily during the summer, and on weekends during the shoulder season.
Admission: $3
Hours: 10 am – 5 pm daily late June to mid-September and weekends between Memorial Day and Columbus Day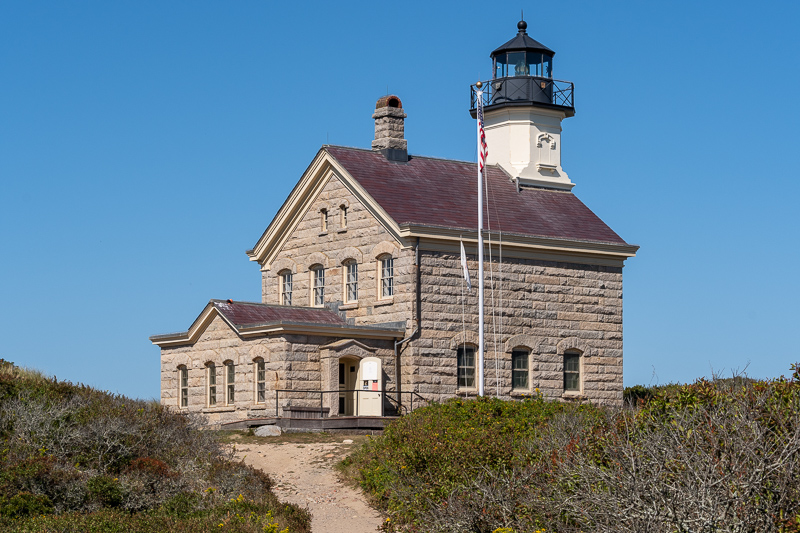 8. Southeast Lighthouse
The Southeast Lighthouse has recently finished renovations restoring it to its full grandeur. You can tour the grounds for free and see the Block Island Wind Farm off shore, or climb to the top of the lighthouse on a tour for an even more commanding view. The Mohegan Bluffs are also just down the road making this one of the top things to do on Block Island, RI.
Tour Price: $10
Hours: 10 am – 4 pm daily late June to Labor Day and weekends between Memorial Day and Columbus Day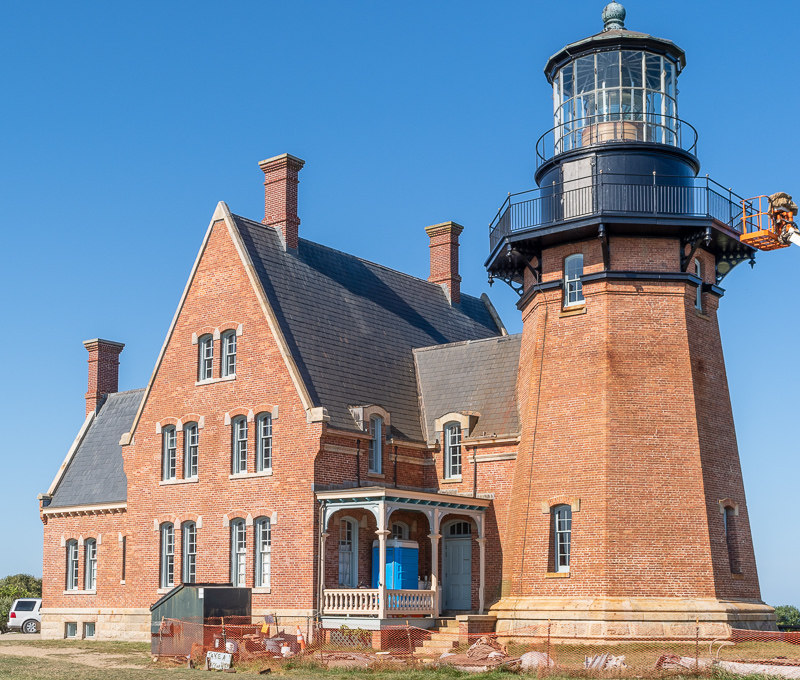 Block Island Attractions
There are a lot of unique Block Island attractions that will keep you coming back time and time again. If you are wondering what to do on Block Island, then check out the zedonk at Abrams Animal Farm, tour the first offshore wind farm in the United States, or explore the local history.
9. Abrams Animal Farm
Abrams Animal Farm is one of the top things to do on Block Island with kids, and is within walking distance from the Block Island Ferry Terminal. Adults and children will both enjoy watching, petting, and feeding the exotic animals.
The most famous resident is the zedonk, a combination of a zebra and a donkey. You can also find alpacas, kangaroos, a donkey, tortoise, and so many more animals. The attraction is free, but donations are appreciated. It is also possible to buy some byproducts from the animals inside the shop to support the zoo.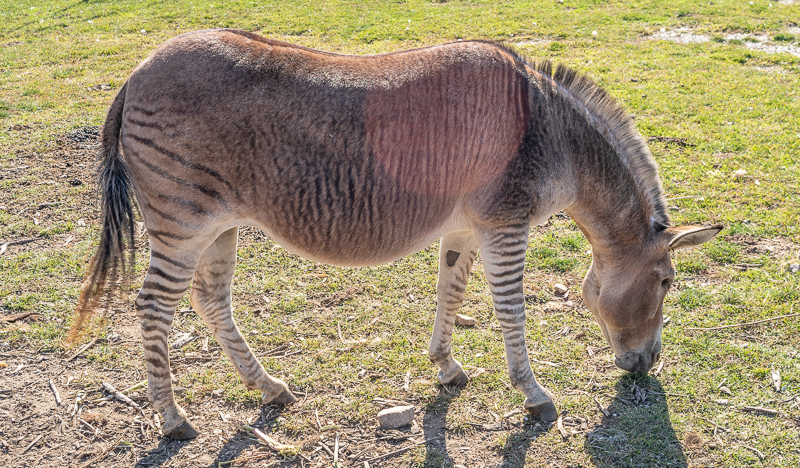 10. Block Island Wind Farm
The Block Island Wind Farm is located 3 miles off the southern coast, and consists of 5 turbines spaced ½ mile apart that provides power to the island. It is famous for being the first offshore wind farm in the United States.
Although you can see the Block Island Wind Farm from the Southeast Lighthouse and Mohegan Bluffs, the Block Island Ferry also runs wind farm tours for an informative and awe inspiring trip up close that will blow you away.
Price: $25
Tour Times: 3:45 pm Wednesdays from 6/24 through 8/26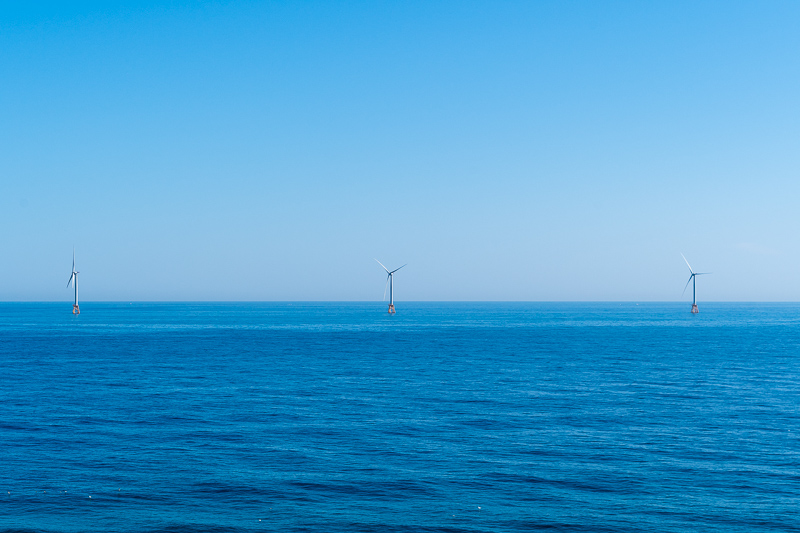 11. Sacred Labyrinth
The Sacred Labyrinth is located on the north end of Block Island and accessible from a short climb from the road. Spiritual visitors can take time following the spirals to the center and reflect on the bench before returning to the outside world. Everyone else can enjoy walking around in circles on a quick stop.

12. Settler's Rock
Settler's Rock marks the landing spot of the original 33 founders that purchased and settled Block Island in 1661. The commemorating rock and engraved plaque can be found across from the parking lot for the North Lighthouse.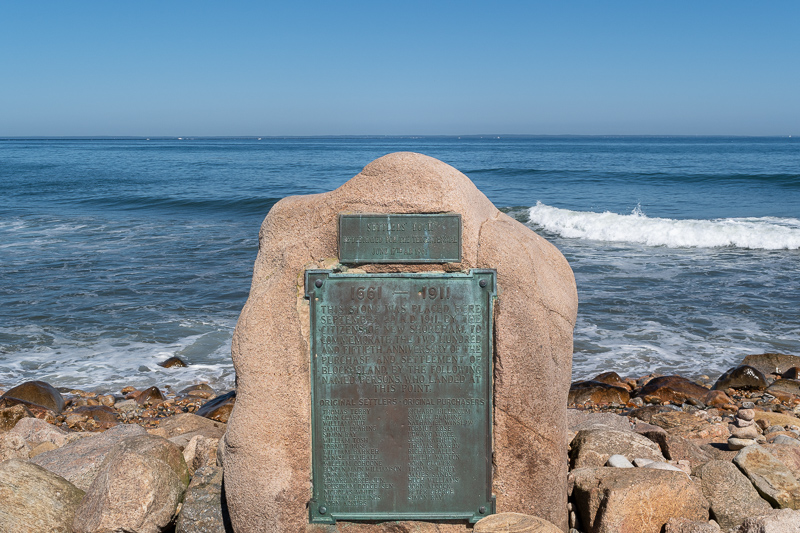 13. Block Island Historical Society
The Block Island Historical Society is a short distance from the ferry terminal. The small museum showcases the local history and depicts what life was like for previous residents. Consider joining a walking tour of New Shoreham departing from there, or visiting on Sunday when they host a local crafts fair.
14. Island Free Library
Most visitors find themselves at Island Free Library when they get caught in an unexpected rain storm. However, there is also free Wi-Fi, a book swap, and occasionally exhibits in the basement.
15. Saint Andrew Roman Catholic Church
You can attend mass at Saint Andrew Roman Catholic Church, but Block Island visitors can also appreciate the stunning windows any time of day.
Block Island Hiking
Block Island hiking is a great way to round out your visit with so many trails to choose from. Although none of the hikes are world class, they do offer scenic views of the ocean, cliffs, and flora. You could literally walk from one end of the island to the other while hiking on Block Island.
16. Clay Head Nature Trail
Clay Head Nature Trail covers over two miles of coastline hiking with scenic views of cliffs and the ocean along the way, and terminates at the beach. This is the most popular hike on Block Island, RI.
17. Rodman's Hollow
Rodman's Hollow is the second most popular Block Island hiking trail after Clay Head Nature Trail. The trail descends into a valley that surrounds you with lush vegetation on both sides. It isn't until the end when you get scenic views of the ocean. If that is your main goal, then hike Clay Head Nature Trail instead.
The main reason to hike Rodman's Hollow is to enjoy the wildflowers and the possibility of spotting deer.
18. Ocean View Pavilion
Ocean View Pavilion is located a short walk from the ferry terminal, and a great last destination while waiting for the ferry to arrive. There are views of New Shoreham as well as out to sea. The top of the hill features a shaded pavilion with benches to relax in.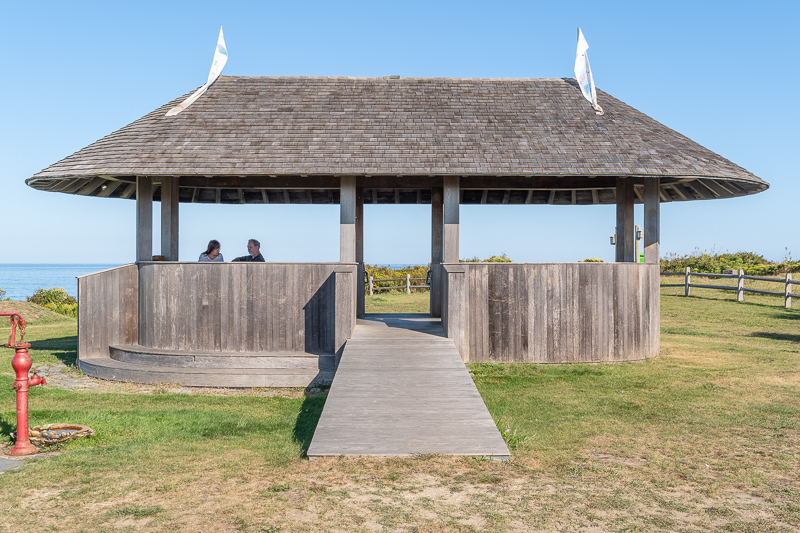 19. Block Island Conservancy
The Block Island Conservancy is worth a quick stop if you are wondering what trails to explore for Block Island hiking. You can find a wide range of resources and Block Island trail maps to get you started.
20. Greenway Walking Trails
The Greenway Walking Trails consist of over 30 miles of Block Island hiking trails that connect the more remote places on the island. Many of the trails do not connect well so advanced planning is required.
21. National Wildlife Refuge
The National Wildlife Refuge occupies a large section of the northwest portion of Block Island. Despite the name, seals and gulls are the only wildlife you are likely to see. The real highlight is the North Lighthouse that is located within the refuge.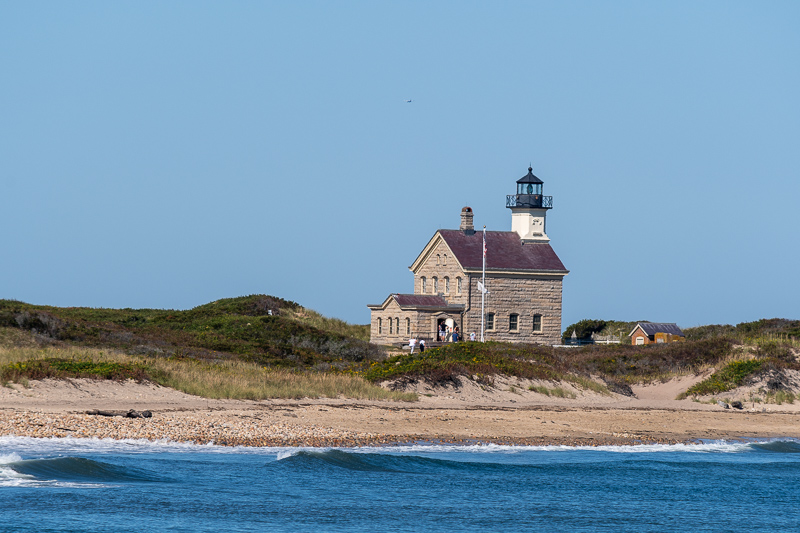 22. Hodge Family Wildlife Preserve
The Hodge Family Wildlife Preserve contains one of the best hikes on Block Island with kids. The mile long trail follows a rolling meadow and terminates at scenic Middle Pond. It is a well maintained, wide, and gentle trail.
23. Winfield Dodge Preserve and Lewis-Dickens Farm Trail
Take advantage of Block Island biking and head down to the Winfield Dodge Preserve trailhead on the south of the island. The Win Dodge Trail has a couple moderate inclines, but be sure to tack on Lewis-Dickens Farm Trail that takes you to an overview of the bluffs.
24. Nathan Mott Park
Nathan Mott Park is located near the Block Island Airport. The Block Island hiking trails take in meadows, hills, woods, and connects to the Enchanted Forest.
Block Island Activities
There are several Block Island activities that will get your heart racing. Combine exercise with sightseeing on the most popular way to get around Block Island with biking. The island is small enough that you can hit all the top things to do on Block Island in one day with two wheels.
Although the U.S. is a relatively safe country for travel, medical costs are high so if you're an international visitor we recommend purchasing travel insurance before any trip. We've been using World Nomads through 80+ countries over the past 12 years and have been really happy with their coverage and services.
Other Block Island activities include eating clam cakes, going kayaking, wildlife spotting, or even wreck diving. What are you waiting for?
25. Block Island Biking
One of the best ways to get around Block Island is on two wheels, whether you choose a bike or moped. Block Island biking gives you the independence to customize your visit so you can take in all the attractions on a day trip.
There are several shops renting bikes and mopeds on Block Island, and take online reservations in advance to secure your rental. I visited during the shoulder season and found the best deal was found using a coupon from the Block Island Ferry brochures. I got the day rental for the price of 5 hours at Island Moped and Bike Rentals.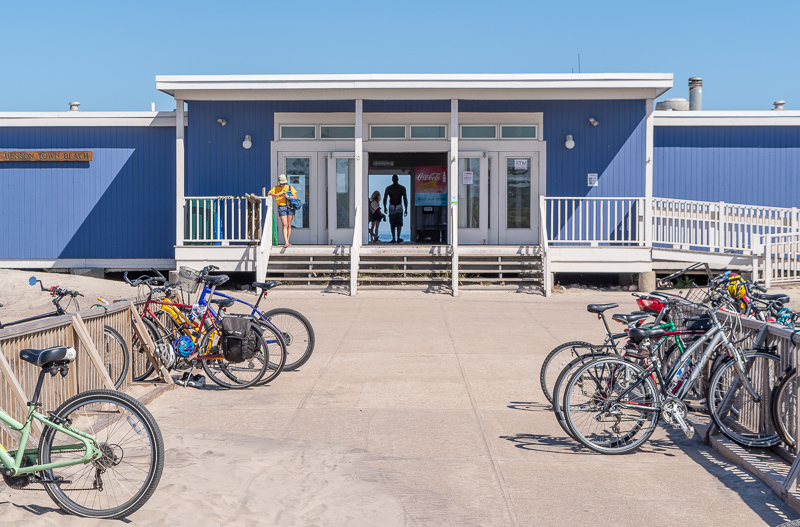 26. Great Salt Pond Kayaking
The marina is what puts Great Salt Pond on the map, but it is also a great launch pad for paddle boards and kayaks. Consider renting a kayak to explore all the hidden wonders of Great Salt Pond.
27. Eating Clam Cakes
Before you head back on the Block Island Ferry, grab a dozen clam cakes at Rebecca's Seafood Takeout for the return voyage. This is a New England staple with Rhode Island getting the most buzz for the snack. Don't forget clam chowder or tartar sauce to moisten the fried finger food.
28. Seal Spotting
Visiting the north end is one of the top things to do on Block Island. Not only can you reflect at Sacred Labyrinth and Settler's Rock, hike to the North Lighthouse, but also observe seals swimming just off the beach. It is a wonderful experience when they poke their heads up and both parties look at each other with curiosity.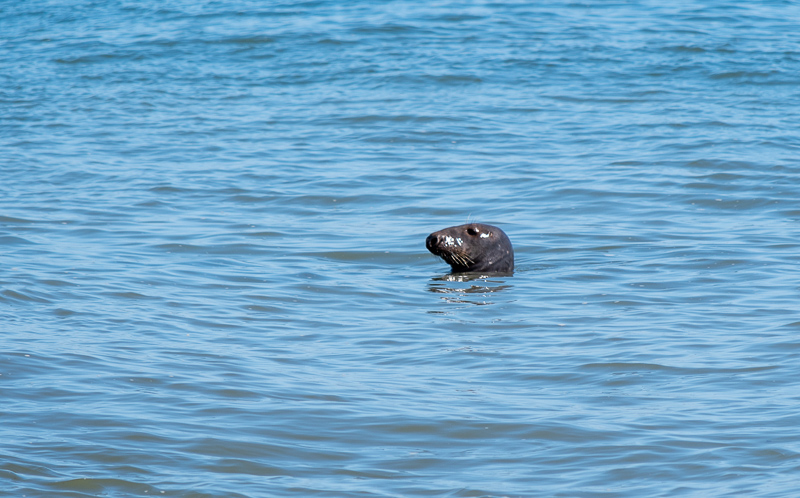 29. Ball O'Brien Park
Although Ball O'Brien Park isn't a reason to visit Block Island, it can be a great base for friends and family to congregate and spend time together. It has barbecue pavilions, playgrounds, basketball and tennis courts, and even a skate park. Everyone can then see all the great things to do on Block Island at their leisure.
30. Sachem Pond Wildlife Refuge
You can spot several types of birds on Sachem Pond from seagulls, to swans, ducks, and geese. The pond is a mix of freshwater and saltwater due to ocean overflow that alters the concentration. In the winter time, locals also ice skate and ice boat.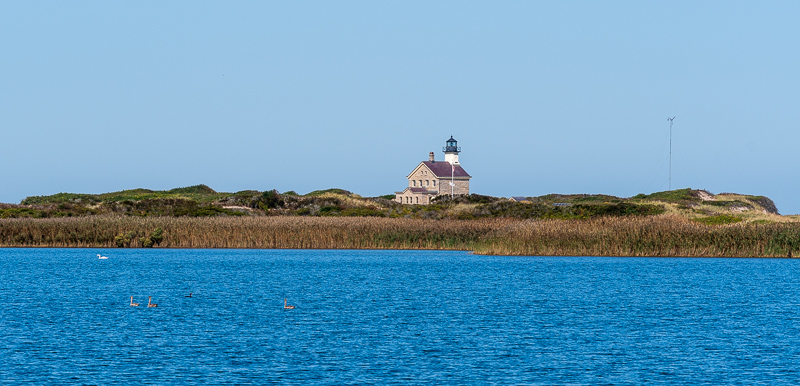 31. Lightburne Tanker Diving
Near the Southeast Lighthouse, the shipwrecked Lightburne tanker is a popular diving location for independent divers. Occasionally, there are some regional dive shops that run day trips to Block Island. I'm not aware of any scuba shops located on the island itself.
Block Island Art
Although the main reason to visit Block Island is to be outdoors surrounded by nature, you can also enjoy a plethora of art galleries. Whether you choose to browse or purchase a souvenir, stop by and appreciate the local artwork in New Shoreham.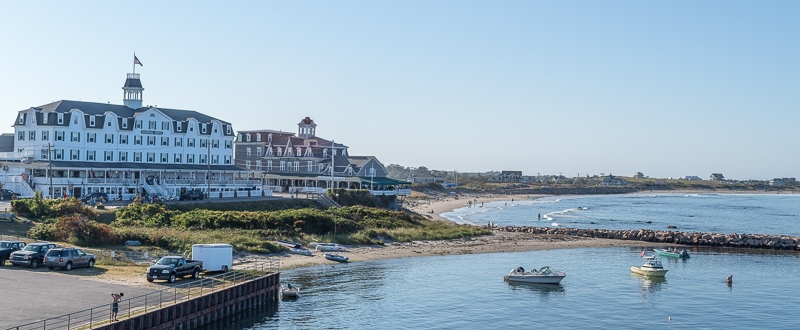 32. Block Island Arts and Crafts Guild Fair
The Block Island Arts and Crafts Guild Fair takes place Sundays at the Block Island Historical Society. You can find a collection of wood crafts, jewelry, local honey, and other artisan goods.
Hours: 9 am – 2 pm Sundays
33. Spring Street Gallery
If you want to mix in culture to a day of outdoor things to do on Block Island, then stop by Spring Street Gallery. This art cooperative features a variety of art forms from local artists including paintings, photography, jewelry, and more. There are also different price points that will appeal to a wide range of patrons.
34. Jesse Edwards Studio
There are several dozen local artists' work on display at Jesse Edwards Studio. You will find a collection of paintings that feature scenes from Block Island along with sculptures and ceramics. Stop by and see if any artwork matches your needs.
35. Malcolm Greenway Gallery
The reason to visit Malcolm Greenway Gallery is to appreciate photographs of Block Island, and take home a souvenir to remember your visit.
How to Get to Block Island
Unless you own your own boat, Block Island is only accessible by one of three ferry companies. Check out how to get to Block Island by ferry below.
Block Island Ferry
The most popular and cheapest way to get to Block Island is by Block Island Ferry. They have the following routes and prices:
Port Judith Traditonal: Round trip starting at $20.60; 55 minutes
Port Judith Hi-Speed: Round trip $50.85; 30 minutes
Newport Hi-Speed: Round trip $50.50; 60 minutes
Falls River Hi-Speed: Round trip $60; 2 hours 15 minutes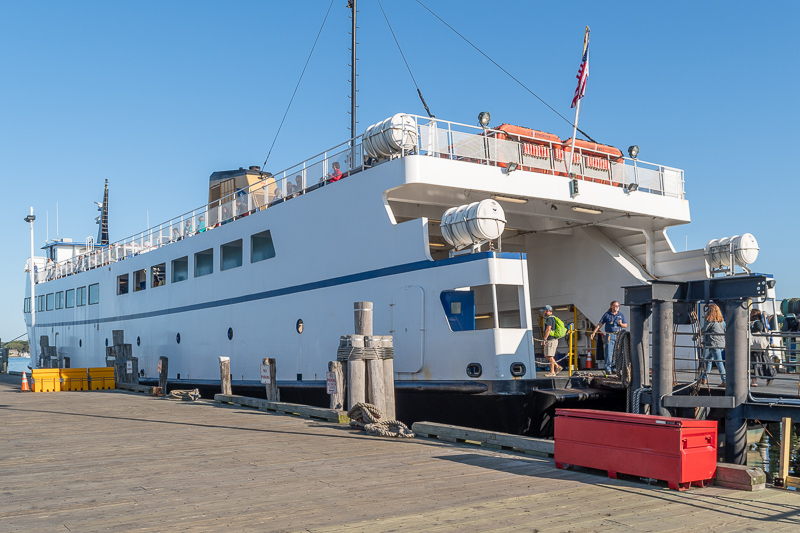 Port Judith Parking
There are several lots to park in at Port Judith for the Block Island Ferry. The nearby neighborhoods all have no street parking signs so paying for parking is your only option unless you want to walk over a mile.
The first large parking lots you see at the T-intersection are probably not your best bet. The parking lots across from the ferry terminal are the same price and closer. You can also find several houses past the terminal offering day parking for a fraction of the price.
Port Judith Parking Prices: $5-$20
Block Island Express
Block Island Express serves New London and is a great option if you are coming from Connecticut. They also have summertime departures from Long Island.
New London Hi-Speed: Round trip $49; 90 minutes
Viking Fast Ferry
Although Block Island Express serves Long Island, Viking Fast Ferry is the premiere ferry service from island to island.
Montauk Hi-Speed: Round trip $80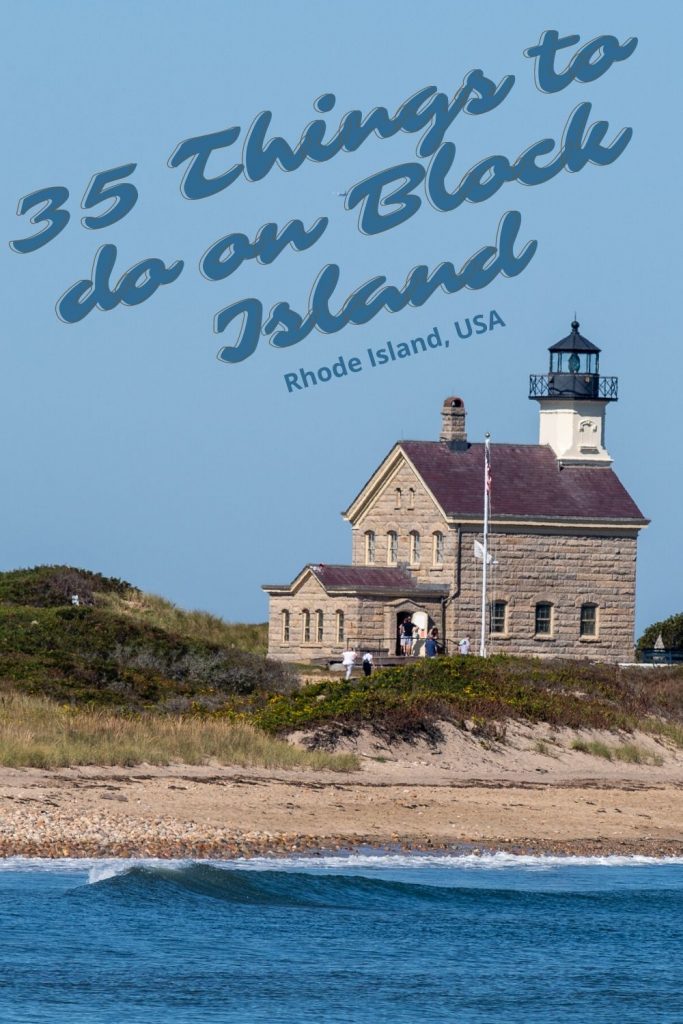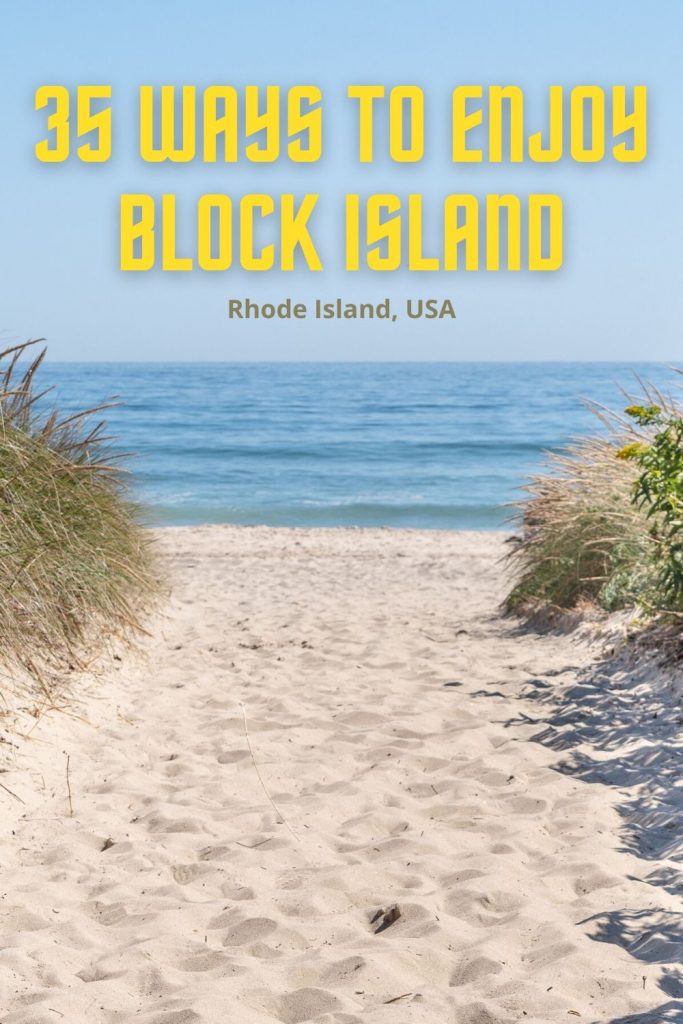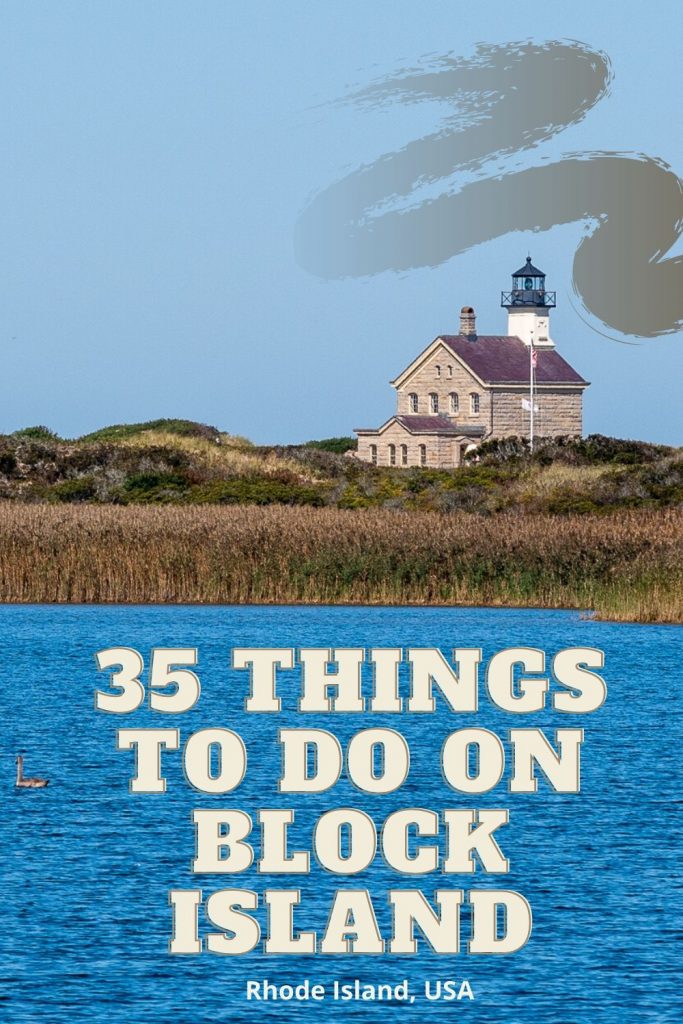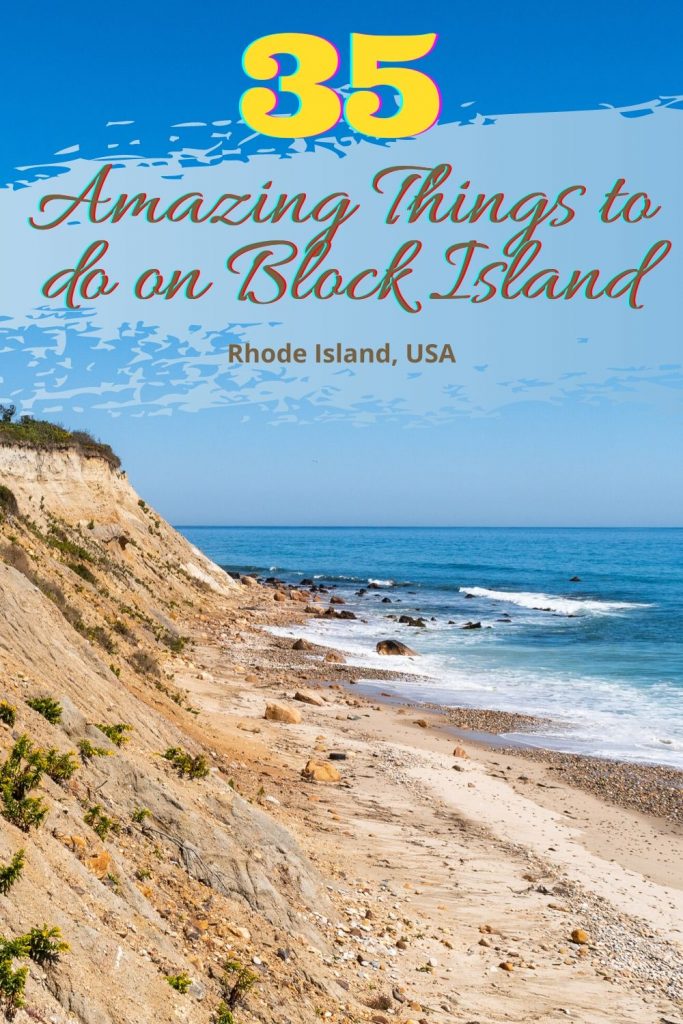 Disclaimer: This post contains affiliate links which means that we receive a small commission if you click on a link and purchase something that we've recommended, at no extra cost to you.

Updated July 2020