Wondering where to cuddle a koala in Adelaide, Australia? With 3 daily koala holding sessions, find out why Gorge Wildlife Park is a top value for money experience!
Situated in the Adelaide Hills, 25km from the CBD, Gorge Wildlife Park is home to 4 broad categories of animals:
Australian animals
Exotic animals
Birds
Reptiles
However, we here at DIY Travel HQ definitely feel that the koala experience deserves to be in a league of its own!
And Gorge Wildlife Park is one of the best places to cuddle a koala in Adelaide – and meet other iconic Australian animals, such as the albino kangaroo.
It's one of the top reasons why Adelaide is Australia's most under-rated city!
Adelaide tour options:
* Don't forget to purchase travel insurance before any trip to Australia. We've been using World Nomads for over 10 years. It's the best-value provider we've found but there are other important things to consider. Check out our post and find out which of our claims were successful or denied.
How & Where to Cuddle a Koala in Adelaide
Koala Holding sessions are held 3 times a day: 11:30am, 1:30pm & 3:30pm.
The accompanying queue is relatively moderate & everyone has the opportunity to hold a koala, with each session lasting approximately 30mins.
There are 2 bays, 2 koalas, 2 rangers & 2 queues.
However there is only ONE cuddle per person per session – written on a sign & pointed out to us by the keeper when we went for our 2nd turn…
That didn't stop us coming back for a 3rd – and legal – cuddle at the next session…
3 cuddles can definitely be justified:
#1 – overwhelming & all about getting a good photo
#2 – savouring the experience & better/more photos
#3 – taking family photos & final goodbyes
The keepers were very patient & accommodating – take it from me…
They let everyone have their moment & photos with the koalas, without lingering so the line moved relatively fast.
The 3 koalas we encountered were 2, 3, & 4 years of age, all female & hand-reared – I believe this is why they are able to be held, as opposed to wild koalas.
Cuddling a koala was super soft, warm & fuzzy & will definitely make you clucky.
The Raymond Island Koala Walk in Eastern Victoria is another family-friendly place to visit where you'll be able to see lots of koalas in their natural habitat.
Other Australian Wildlife at Gorge Wildlife Park
Another highlight of Gorge Wildlife Park is the walk-through kangaroo & wallaby enclosure.
Dozens of the marsupials hop, hobble & hover around but mostly they are laidback, lazing & loafing.
We should note that harassing the local wildlife is one of the top things not to do when travelling in Australia!
They are completely comfortable & unfazed by people, it's a wonderful environment.
You can buy animal pellets & biscuits from the front counter (around AU$2.50 / US$1.90 per pack) – or bring your own food – and you'll have the kangaroos literally eating out of your hand.
Besides koalas & kangaroos, the park is also home to other Australian favourites such as wombats, dingoes, Tasmanian devils, echidnas, fruits bats & bilbies.
Exotic species include ring-tailed lemurs, spider monkeys, meerkats, otters and mandarin ducks.
A picturesque lake sits in the middle of the park, a water source for many wild birds that come in to feed, and there is a walk-in aviary.
There are 150 species of birds, from the smallest wrens to the largest ostrich, & everything from parrots, cockatoos, emus, peacocks & cassowaries in between.
Native reptiles include bearded dragons, blue-tongue lizards & tortoises, with a small reptile house enclosing a variety of snakes & more.
Gorge Wildlife Park is a wonderful sanctuary of playfulness, for humans & animals, locals & foreigners, alike – and one of the best places in Australia to cuddle a koala!
Check out Lonely Planet
for more Australian travel inspiration.
Know Before You Go
Address: 30 Redden Drive, Cudlee Creek, South Australia 5232
Opening hours: Daily from 9am – 5pm (except Christmas Day)
Entrance fees:
Adults – AU$17.00 / US$12.70
Children – (3-15yrs) AU$10.00 / US$7.50
Students & Seniors – AU$14.00 / $10.50
Families (2 adults, 2 children) – AU$46.00 / $34.40
It is featured in the Entertainment Book (2 for 1 offer) & sometimes on discount deal websites such as Living Social (half-price admission)
Food: A kiosk sells take-away food & drinks at very reasonable prices (eg. around AU$3.00 / US$2.25 hot chips, AU$2.50 / US$1.90 coffees) or bring your own picnic
*** TOP TIP: If you don't want to wait in line, especially if it's for your 2ndsession, arrive at half an hour past the start time (eg. 12pm for the 11:30pm session) & you should just be able to sneak in for a cuddle
Did you enjoy reading our post on Cuddling a Koala in Adelaide?!
Pin it and help others find it too!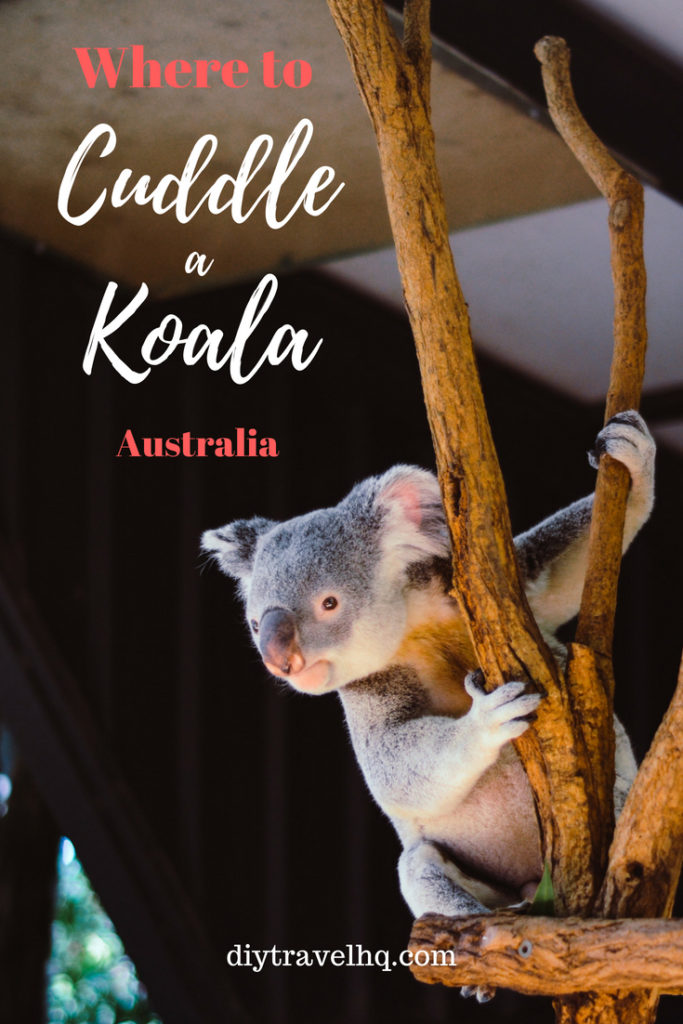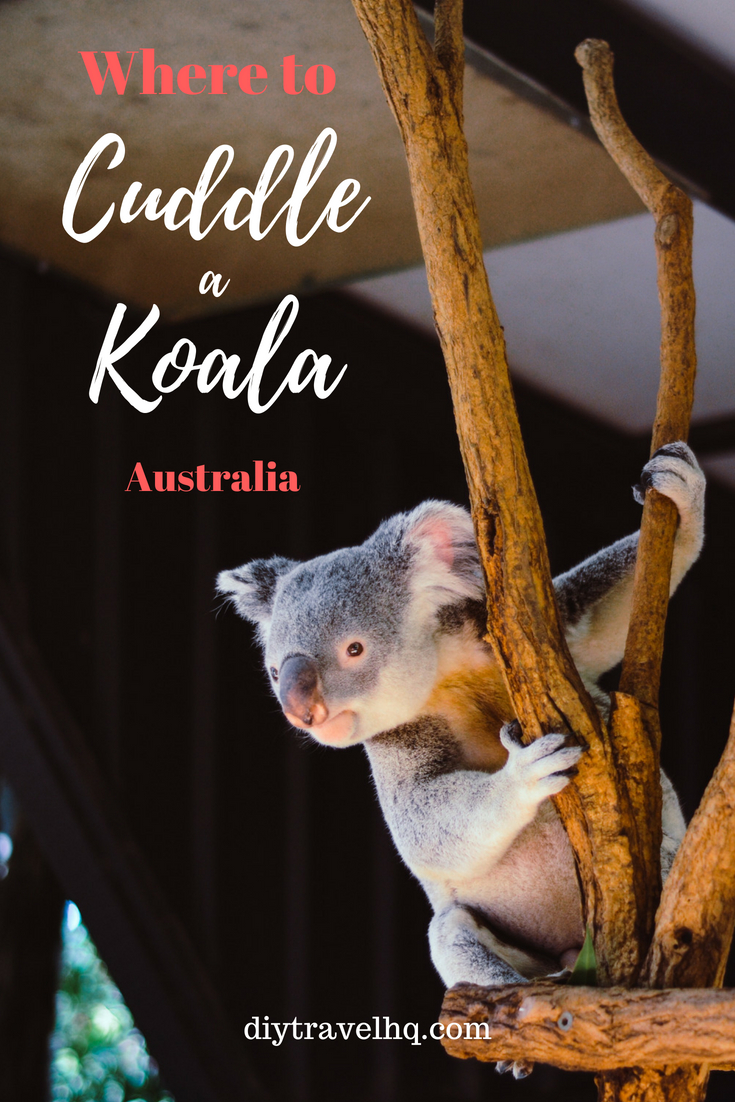 [put_wpgm id=255]
*** The Final Word: Look no further than Gorge Wildlife Park to cuddle a koala in Adelaide! ***
Have you ever cuddled a koala?!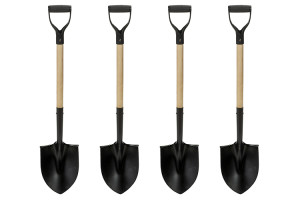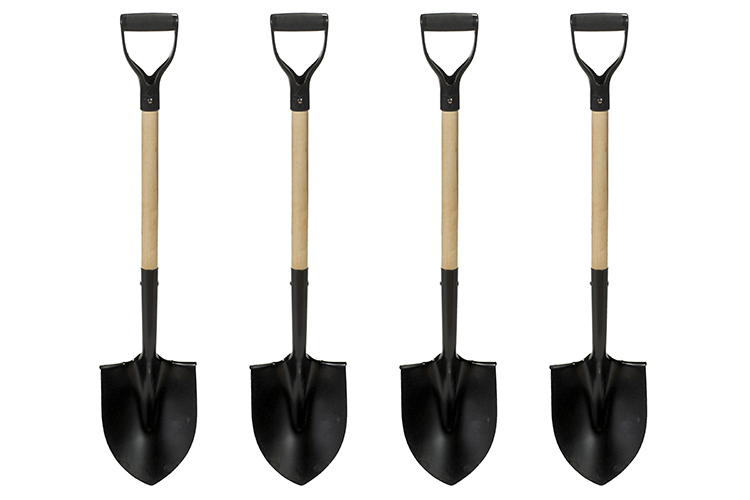 Easy DIY travel outside city centres using public transport
Visited in July 2015
This post may contain affiliate links which means that we receive a small commission if you click on a link & purchase something that we've recommended – at no extra cost to you. This helps us to keep our site running so we can continue to provide free content. Thank you for your support!