The Garni Temple is an impressive Pagan monument in Armenia – learn about its history & find out to how to get there from Yerevan without a tour.
The dual heritage sites of Garni-Geghard, located outside the capital city of Yerevan, make up one of the most rewarding daytrips in Armenia.
Here at DIY Travel HQ we visited Garni first before hitching a ride with a local to the Geghard medieval monastery, a UNESCO World Heritage Site.
Before we tell you how to get to Garni Temple, let's take a brief look at the history behind this monument…
* Don't forget to purchase travel insurance before any trip to Armenia. We've been using World Nomads for over 10 years. It's the best-value provider we've found but there are other important things to consider. Check out our post and find out which of our claims were successful or denied.
Garni Temple History
Garni Temple dates back to the first century AD, a symbol of pre-Christian Armenia.
After the country's conversion from Paganism to Christianity in the early 4th century, all pagan places of worship were destroyed, except Garni – this was possibly because it was a tomb, rather than a temple, or because of its high standing as a work of art.
While Armenia is a Christian country, it's interesting to note that neighbouring Azerbaijan doesn't declare an official religion, though the majority of the population is Muslim.
The Caucasus is a wonderful region to travel in & we would also highly recommend backpacking in Azerbaijan, along with Armenia & Georgia.
Getting back to the Garni Temple, it was eventually destroyed in an earthquake in 1679, and what stands today is a 1975 basalt reconstruction of the only Greco-Roman colonnaded building in the whole of the former Soviet Union.
The temple is part of one of the oldest fortresses in Armenia.
The site also includes a bath complex, royal summer palace and a church.
Surrounded by spectacular scenery, Garni Temple overlooks a valley of rolling hills, ancient rock formations & a deep gorge.
It is a stunning setting, for a monument as illustrious as it is inspiring.
In a country of churches, this shrine to the sun God Mihr is a refreshing insight into Armenia's pre-Christian roots, and a sanctuary of peace & reflection.
We recommend Lonely Planet's Georgia, Armenia & Azerbaijan Travel Guide)
to help you plan your trip.
Garni Temple Entrance Fee: 1000 AMD / $2.00 for foreigners
How to Get to Garni Temple:
From the city centre of Yerevan, take buses 22, 26 or 36, or marshrutkas (local minibus) 9, 69 or 73 to the Gai Bus Station.
Marshrutka's depart for Garni when full, around every 30 minutes, and cost 250 AMD / $0.50.
*** The Final Word: The scenic setting at Garni Temple is as spectacular as its place in history *** 
Have you visited any Pagan temples?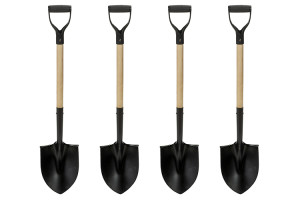 Easy DIY travel outside city centres using public transport
Visited in August 2013
Disclaimer: This post contains affiliate links which means that we receive a small commission if you click on a link & purchase something that we've recommended – at no extra cost to you. This helps us to keep our site running so we can continue to provide free content. Thank you for your support!