What are the best ways of getting around Cuba? There's Viazul buses, secondhand French trains, colectivo shared taxis… find out what else makes our list of the top 7 forms of long-distance transport in Cuba!
Top 7 Ways of Getting Around Cuba
Flying can be an efficient form of transport in Cuba for those on a short vacation.
Flights around Cuba are served by Aero Caribbean, Cubana de Aviacion & Aerogaviota.
Aero Caribbean has the most connections – it flies to & from Havana Airport to many destinations including Varadero, Las Tunas, Cienfuegos, Bayamo & Baracoa.
It also services popular beach resort towns such as Cayo Coco & Cayo Largo del Sur.
Cubana de Aviacion is Cuba's largest airline. It operates many international routes but in domestically it only flies to/from Havana & Camaguey, Santiago de Cuba & Guantanamo.
Aerogaviota is based in Playa Baracoa in Havana & flies to Baracoa, Holguin, Santiago de Cuba as well as several beach resorts.
* Don't forget to purchase travel insurance before any trip to Cuba. We've been using World Nomads for over 10 years – it's the best-value provider we've found but there are important things to consider. Check out our post & find out which of our claims were successful or denied.
Renting a car in Cuba is easy but when you add in costs like gas & insurance, it isn't a cheap form of transport in Cuba.
 All you need to hire a car is:
Home drivers license
Passport
Refundable deposit around CUC$250
You may have to be over 21.
You can rent a car in one city & drop it off in another for a moderate fee.
Most rental cars are manual transmission.
The 2 main car rental companies are Cubacar & Havanautos. Prices start from CUC$45-55 a day – with insurance & gas, it averages out to around CUC$70 a day so it's not the cheapest way of getting around Cuba.
You can make reservations with Cubacar, Havanautos & other state-run companies at Transtur Car Rental.
Viazul is the most popular & convenient way of getting around Cuba – a long-established company, it's bus services are the most reliable, punctual & hassle-free transport in Cuba
(Note that foreigners are not allowed to travel on national buses – but you may try, we here at DIY Travel HQ were able to get onboard a few times while hitchhiking/waiting for camiones).
The air-conditioned buses are comfortable & fitted with toilets & televisions.
Do keep your passport in an RFID blocking passport holder or RFID blocking travel document organizer.
And always be aware of pickpockets. We recommend wearing a money belt with RFID blocking & traveling with an anti-theft daypack.
Viazul's comprehensive network services most of the provincial capitals & touristy cities but not many of the beach resort towns.
Tickets can be booked in advance at any Cubanacan, Cubatur & Havanatur travel agencies & some branches of Infotur – these can be found in most major cities.
Booking a day or 2 in advance will usually guarantee you a seat, unless you're traveling in peak/holiday seasons or on popular routes:
In these cases, book or enquire ahead a few days or more in advance.
You can book on the spot at the station – if available, tickets go on sale 1 hour before departure time.
Complete schedules can be found on the Viazul website though making reservations online are usually problematic: http://www.viazul.com
Prices start from around CUC$6 an hour – the further/longer you travel, the cheaper the price per hour:
Havana – Vinales: 4 hours, CUC$12
Havana – Santiago de Cuba: 15.5 hours, CUC$51
Train travel can be a good form of transport in Cuba for travellers with time on their hands.
Cuba has a comprehensive train network, running almost the entire length of the island from the Pinar del Rio to Guantanamo provinces.
The main train line operates between Havana & Santiago, with major stops in Santa Clara & Camaguey.
Cuba's best & fastest train, The Tren Frances (with secondhand French carriages), also runs this route every 3rd day. The 861km journey takes 16 hours – 1st class costs CUC$62, 2nd class costs CUC$50.
There are also many additional local trains for getting around Cuba that travel at least once a day.
There are 2 class of train travel:
Especial – air-conditioned, faster, fewer departures
Regular – slower, daily departures
Especial trains cost approximately CUC$5.50 per 100km, regular trains costs less than CUC$3 for the same distance.
Foreigners can buy tickets at the station, paying in CUC$ convertibles only.
Cuban trains are plagued with long delays & cancellations – check schedules in advance & be flexible with your own.
In general, train travel is safe but slow. The carriages are old & worn but reasonably comfortable.
Toilets are disgusting, bring your own toilet paper in case you must use them.
Visit The Man in Seat 61 for more information on train travel in Cuba.
Shared taxis (or colectivos) run on fixed, long-distance routes both within & between towns, cities & provinces.
They are usually pre-1959, fume-belching American cars that fit at least 2 passengers in the front & 3-4 in the back.
Shared taxis leave when they're full, so they're generally faster & often cheaper than Viazul buses.
It's a popular form of transport in Cuba for locals but travellers should consider them an option fo getting around Cuba.
In most places, shared taxis can be found next to bus stations – the driver will probably find you before you find him (yes, they're all male).
Shared taxis accept payment in both CUC$ convertibles or pesos, though sometimes at a slightly inferior rate than the standard CUC$1 = 25 pesos.
Whether you will get charged the same as locals is hit & miss – try to find out roughly what the price should be beforehand & don't be afraid to negotiate.
As a guide, here's are some of the routes we took & prices we paid:
Matanzas – Jaguey Grande: 85kms, 1 hr 30 mins, CUC$2.40
Jaguey Grande – Playa Larga: 32 kms, 40 mins, CUC$1
Trinidad – Sancti Spiritus: 71kms, 1 hr 20 mins, CUC$2.50
Moa – Holguin: 184 kms, 2 hr 45 mins, CUC$4,
Camiones are massive dump trucks that transport passengers within & between provinces in Cuba.
They're easily the cheapest form of long-distance transport in Cuba but also the slowest.
In general, camions cost around 5-10 pesos (CUC$0.20-40) an hour, compared to CUC$5-8 an hour for Viazul.
Every city in Cuba has a provincial & municipal bus stop but there are far fewer designated sites for camions. This is a major problem as it's hard to work out where they depart from, as well as at what times.
Traveling by camiones is also hot, crowded & uncomfortable. 
They're usually packed to the brim with people, but they'll continue to stop & let more in. When someoe wants to get off, they will bang on the truck until it stops.
It takes multiple connections to get from one city to another.
If you decide to travel by camiones, you'll feel like you've spent all your time in Cuba just waiting – you'll be waiting for camiones to arrive or depart, multiple times a day, on various stretches of roads.
For the reasons listed above, we can only recommend getting around Cuba by caimans to experienced, hardcore shoestring DIY travellers that really want or need to save money.
Hitchhiking on the island is more like ride-sharing & it's even governed by law as a form of transport in Cuba.
The system is enforced by Amarillos – literally meaning yellow, they are government employed, roadside traffic organisers, named after their yellow uniform.
Amarillos stop passing trucks, buses & vehicles who are required by law to pick up passengers going in their direction – passengers pay them a small fee, like a colectivo taxi, & give the Amarillo a small tip. For many locals, this system of hitchhiking is their main form of getting around Cuba.
Rides cost 5-20 pesos / $0.20-$0.80 depending on the distance.
When you're walking on the side of the road looking for a camion stop, look out for Amarillos, too. Let them know where you're going. You can take a seat on the side of the road & let them do most of the work, but you should also pay attention to all passing transport that may be going to your destination.
For camiones & buses, you don't need to tip the Amarillo, but it can be a nice gesture. As government workers, Amarillos make a very small salary, sometimes the driver will give them some money too.
Our Experiences of Transport in Cuba
We traveled primarily via local trucks (camiones), with the occasional shared taxi (colectivo).
We took the train once, traveling from Havana to Matanzas on the Hershey Train, the only electric railway in Cuba, built by the Hershey Chocolate Factory in the early 19th century.
We wouldn't recommend using camiones extensively unless you are an experienced, DIY shoestring traveller & really want or need to save money. 
For most people, and especially budget travellers, air travel & car rental are unnecessary forms of getting around Cuba – Viazul buses can take you almost anywhere you want to go.
So go to their website for schedules & prices & start planning your Cuban travels with Viazul, the most reliable & hassle-free form of transport in Cuba!
Check out our Cuba budget travel guide for more essential information on travelling to the island nation.
That's it from us! Interested in starting your own travel blog? See How You Can Set Up a WordPress Blog in 15 Minutes at Bluehost.com
[put_wpgm id=73]
*** The Final Word – With Viazul & colectivo shared taxis you can travel easily to almost anywhere in Cuba! ***
What's your favourite form of transport in Cuba?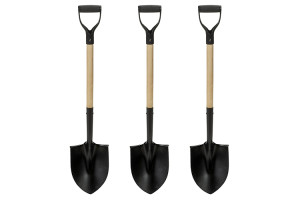 Accessible DIY travel to more distant locations via multiple connections or longer forms of public transport
* This post contains affiliate links, which means that we receive a small commission if you click on a link & purchase something that we have recommended – at no extra cost to you. This helps us to keep our site running so we can continue to provide free content. Thank you for your support!
Visited in May-June 2016