Forget Viazul buses & colectivo taxis – jump aboard camiones in Cuba & discover the cheapest way to travel around the island. Do you have what it takes to backpack Cuba on a shoestring?!
Camiones in Cuba are massive dump trucks that transport passengers within & between provinces on the island.
The Cuban transport system is designed so that Omnibus Nacional buses travel primarily between the cities, leaving camiones to support the villages & town in between.
This is why traveling by camiones in Cuba often takes 2 or 3 times longer than buses or colectivo taxis.
They're not for the faint-hearted so before you decide to backpack Cuba on a truck, find out what it's like & if you're really made for this kind of extreme shoestring DIY travel!
* Don't forget to purchase travel insurance before any trip to Cuba. We've been using World Nomads for over 10 years. It's the best-value provider we've found but there are other important things to consider. Check out our post and find out which of our claims were successful or denied.
Backpack Cuba: Camion Prices
Camiones in Cuba are the easily the cheapest way to travel long-distance in the country, but also the slowest.
For example, traveling from Santiago de Cuba to Guantanamo by camion costs 25 pesos / $1.00 & takes 2.5 hours – the same journey on Viazul costs CUC$6 & takes 1.5 hours. The distance between the 2 cities is 77kms.
In general, camions cost around 5-10 pesos (CUC$0.20-40) an hour, compared to CUC$5-8 an hour for Viazul.
Confused about Cuba's dual currency system? Check out our guide to the differences between CUC & CUP.
We also recommend Lonely Planet's Cuba Travel Guide
to help you plan your trip
Where Do Camiones Depart From?
Every city in Cuba has a provincial & municipal bus stop but there are far fewer designated sites for camions.
This is a major problem when backpacking Cuba as it's hard to work out where they depart from.
Most middle-class casa particulares owners don't know because they don't travel by camiones in Cuba.
Asking locals is difficult if you don't speak much Spanish, especially when a lot of directions are involved & many streets have no names. It's also hard to know who to trust, when Cubans usually give you mixed answers.
So we usually figured it out ourselves, using Maps.me (an offline app with downloadable maps).
We would find the main road heading out of the city, in the direction of our destination. Then we would walk a few kms to or along this road, where a camion heading to our destination would have to pass by.
This proved to be a fool-proof method, although walking with our big backpacks on was sometimes rough. You can also ask a tuk-tuk to take you there but that would eat into the savings you're making in by travelling by camiones in the first place…
Somewhere along the road, there's usually a group of people also waiting for a ride so confirm your destination & join the waiting game.
Limited Camion Schedules
Just as it's difficult to find out where camiones in Cuba depart from, it's also hard to know what time they leave.
As there are usually no official stations for trucks, you need to ask around for times – and keep asking. Many people will act like they know but they don't.
As many camiones only leave once a day, it's important that you find out the right times, so you don't miss it.
You can only be confident if 3 or more people have given you roughly the same information when you backpack Cuba!
Uncomfortable
Traveling around Cuba by camiones Cuba is hot, crowded & uncomfortable.
They're usually packed to the brim with people, but they'll continue to stop & let more in. When someone wants to get off, they will bang on the truck until it stops.
If you get a seat, you'll have metal bars in your back or no support at all. If you're standing, your arms will ache terribly from holding on to the bars above you.
Sometimes there's room for storage at the back of the truck but it'll be hard for you to get there if you're jumping on to a full camion. Usually, you'll just have your bags in front of you on the ground.
Multiple Connections Needed
It takes multiple connections to get from one city to another backpacking Cuba by camion. For example, traveling from Ciego de Avila to Bayamo took 3 camiones (+ 1 bus) – it took all day & we almost missed the Saturday night street party we were traveling for.
We assumed this would be an easy journey as they were both provincial capitals but we quickly learnt to never assume anything in Cuba, especially with camion travel – check out our post on other essential things to know about travelling in Cuba.
We also never make plans on transportation days as it would often take us all day just to get to our destination.
You may be able to make the first connection but there's no guarantee of anything after that, especially as most camiones leave in the morning. What's more, you won't be allowed on most of the passing Cuban-only national buses, though we did get lucky a few times.
And at each stop, we had the same issues – Finding out where the next camion departs from… of course it would usually be on the other side of town.
Then we would have to walk kms there & wait indefinitely.
At the time traveling around Cuba by camiones was extremely painful but in hindsight we were quite lucky to have always made it to our destination each time, or at least to a big city. We never ended up in a small town that wouldn't have had any accommodation.
Long Waiting Times
If you decide to backpack Cuba by camiones, you'll feel like you've spent all your time just waiting. And waiting. And waiting.
You'll be waiting for camiones to arrive or depart, multiple times a day, on various stretches of roads.
The worst feeling is sometimes not knowing what you're waiting for.
Or waiting for nothing – in Bayamo, we waited for a camion to Santiago de Cuba for 2 hours. We were assured by several people that it was coming at 5pm. Then the hour passed & we were told that the truck wasn't coming after all.
Amarillos
Amarillos, literally meaning yellow, are government employed, roadside traffic organisers, named after their yellow-mustard uniform.
They stop passing trucks, buses & government cars who are required by law to pick up passengers going in their direction – passengers pay them a small fee, like a colectivo taxi, & give the Amarillo a small tip. For many Cubans, this system of hitchhiking is their main form of transport.
Rides cost 5-20 pesos / $0.20-$0.80 depending on the distance.
When you're walking on the side of the road looking for a camion stop, look out for Amarillos. Let them know where you're going. You can take a seat on the side of the road & let them do most of the work, but you should also pay attention to all passing transport that may be going to your destination.
For camiones & buses, you don't need to tip the Amarillo, but it can be a nice gesture if you plan to backpack Cuba. As government workers, Amarillos make a very small salary, sometimes the driver will give them some money too.
Should you Travel by Camiones in Cuba?
We saved hundreds of dollars by traveling around Cuba solely by camiones, with the occasional colectivo shared taxi – but was it worth it? We're not sure…
For the reasons listed above, we can only recommend it for experienced, hardcore shoestring DIY travellers who really want or need to save money – not just anyone that wants to backpack Cuba!
It will take up a lot of your time & it's very draining process to go through every 2 or 3 days.
The process wouldn't have been as stressful if we weren't short on time – but with so many interesting places to visit & only a 30 day visa in hand, traveling by camiones always felt like a very long, tedious, uncomfortable & draining method of transport.
If you're only in Cuba on a short vacation, no matter what your budget is, definitely don't do it – there are many other ways of getting around Cuba.
If we had to do Cuba all over again, we're not even sure we would travel by camiones…. but seeing as it's some 15 times cheaper than Viazul buses, we probably wouldn't be able to resist it!
No pain, no gain!
[put_wpgm id=73]
*** The Final Word – Traveling by camiones in Cuba is only for experienced, hardcore DIY shoestring travellers! ***
Do you think you have what it takes to travel around Cuba by camiones?!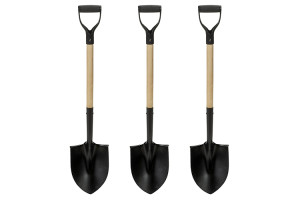 Accessible DIY travel to more distant locations via multiple connections or longer forms of public transport
Traveled in May-June 2016
* This post contains affiliate links, which means that we receive a small commission if you click on a link & purchase something that we have recommended – at no extra cost to you. This helps us to keep our site running so we can continue to provide free content. Thank you for your support!