While the Cuban Revolution ended in 1959, in reality the Revolution is alive & well – join us on a tour of Cuba via its Top 20 Propaganda Billboards!
Earlier this year we here at DIY Travel HQ spent 30 days travelling around Cuba. At first, the lack of consumerism was refreshing to our capitalist eyes but we soon realized that all was not as it seemed.
While no corporate advertising is allowed in the country, Cubans are subjected to another brand of marketing – political propaganda. There are signs & billboards everywhere, encouraging the people to work harder & sacrifice more for the sake of the country.
To us, they fast became meaningless & part of the scenery. We wonder what effect this propaganda really has on the Cuban people, who have been living under the gaze of Che & the commands of Fidel for over 50 years.
Nevertheless, fare thee well Fidel but Hasta la Victoria Siempre, Always Towards Victory… here are our Top 20 Propaganda Billboards in Cuba, in the order we saw the in, with the best Spanish translations we could muster!
#1. Produce more to live from the fruit of our effort – Vinales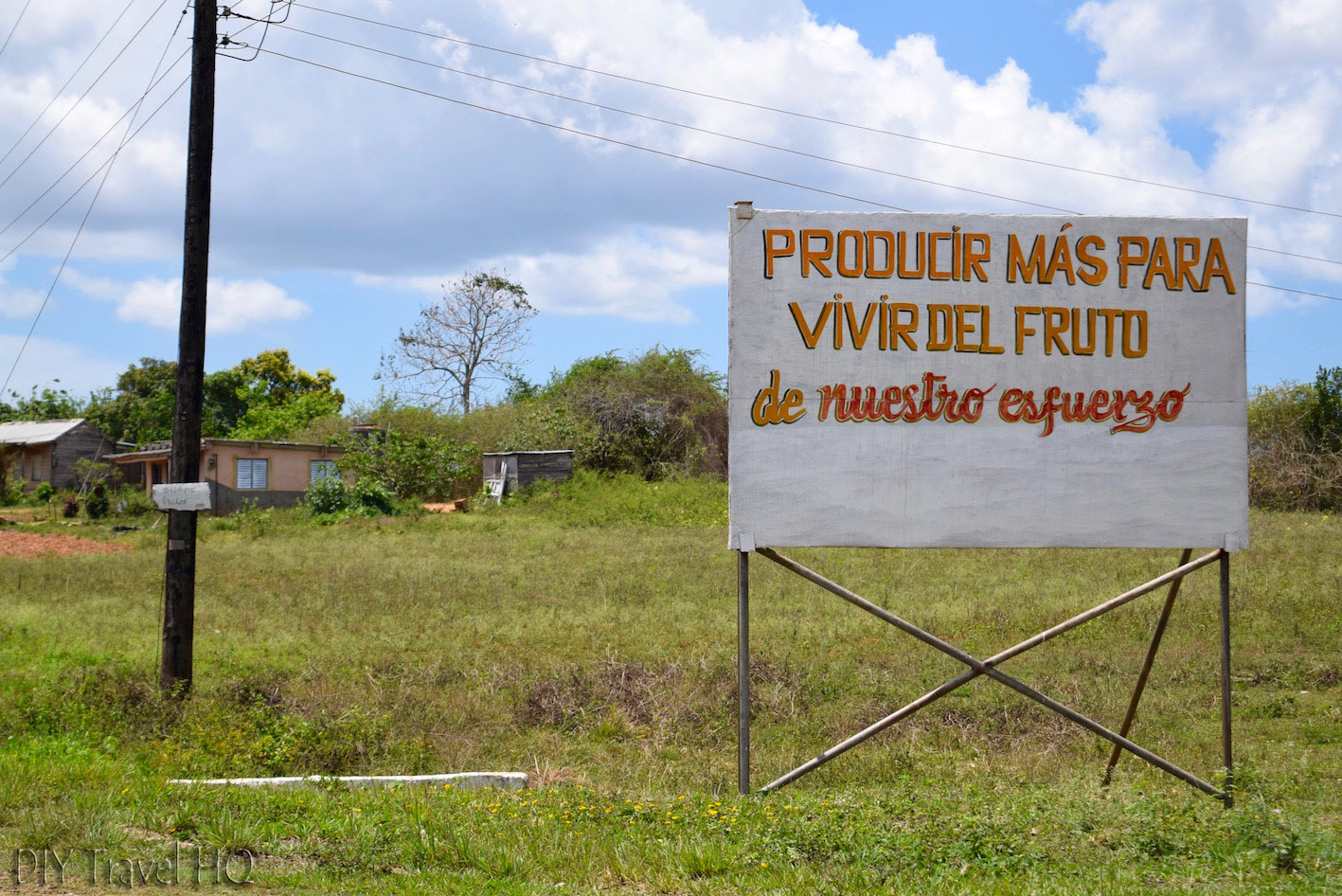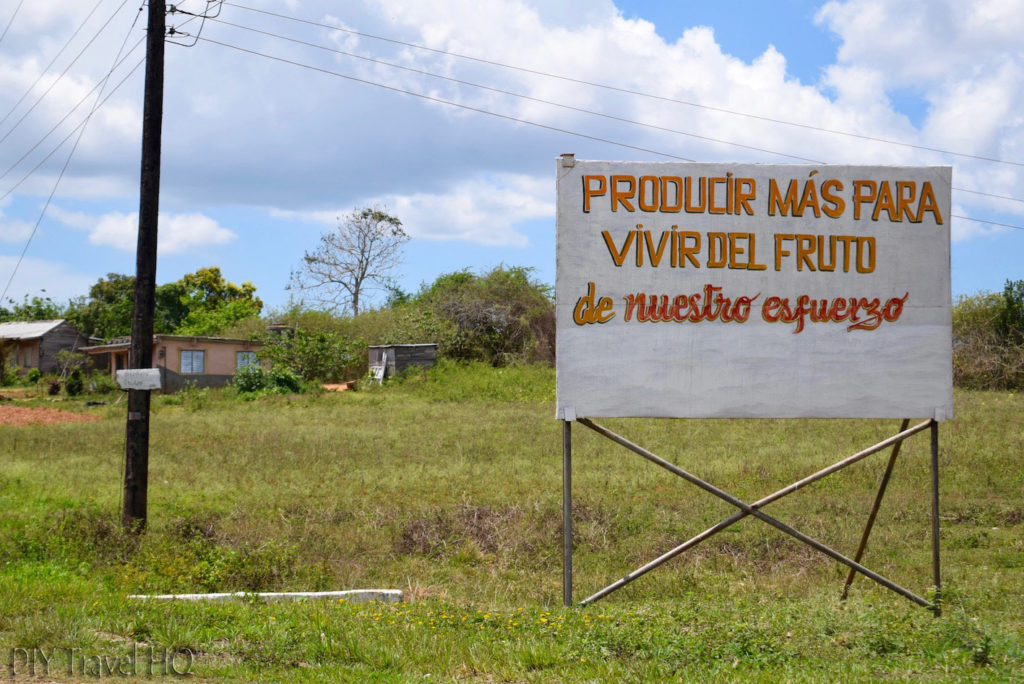 #2. In Giron we fought for Socialism – Bay of Pigs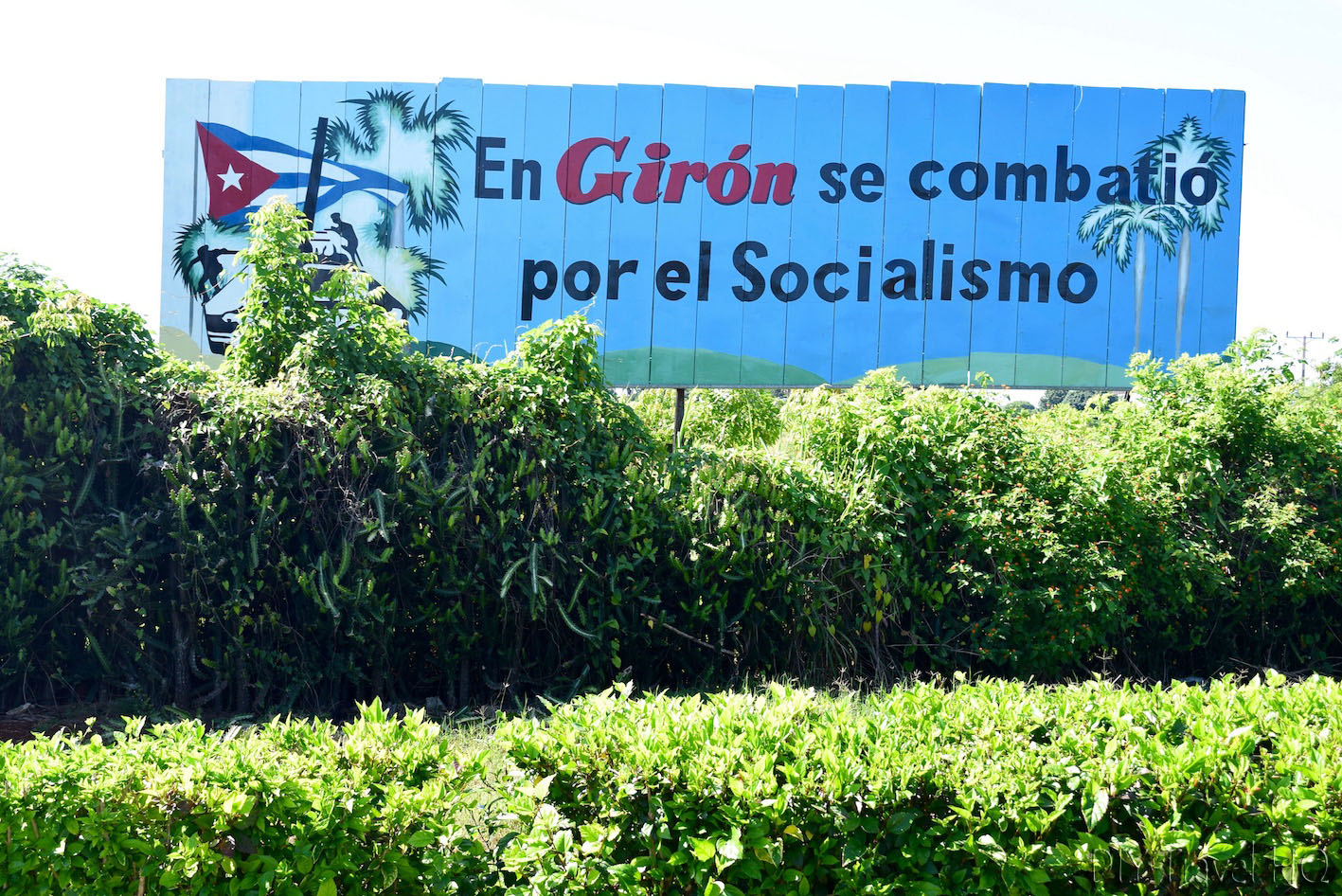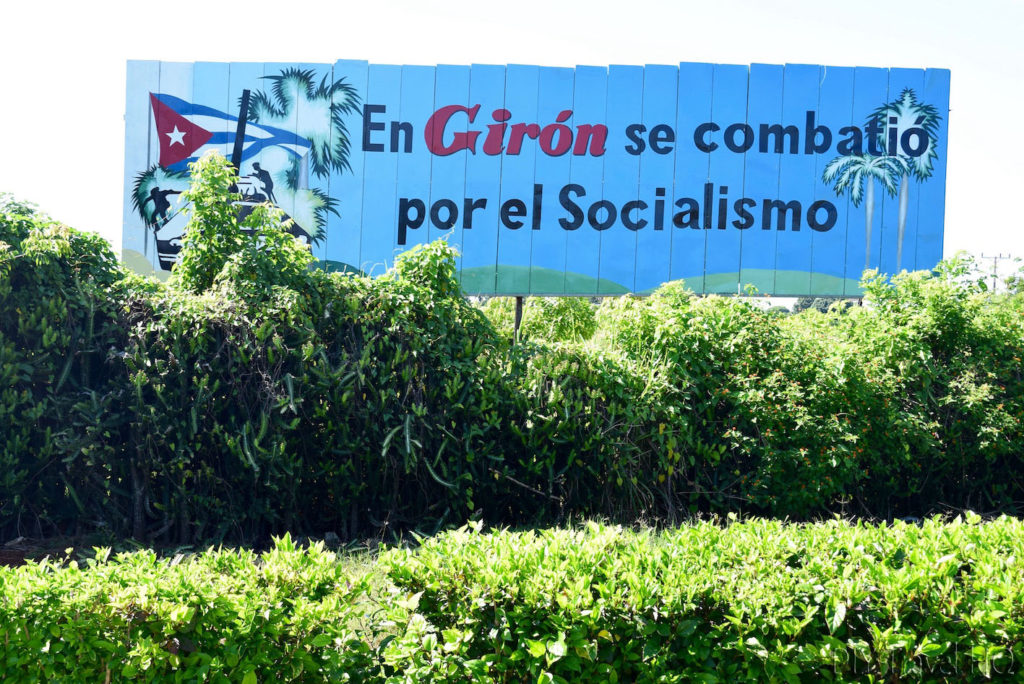 #3. Towns make the Revolution. The people of Cienguegos are strong, there is no doubt – Cienfuegos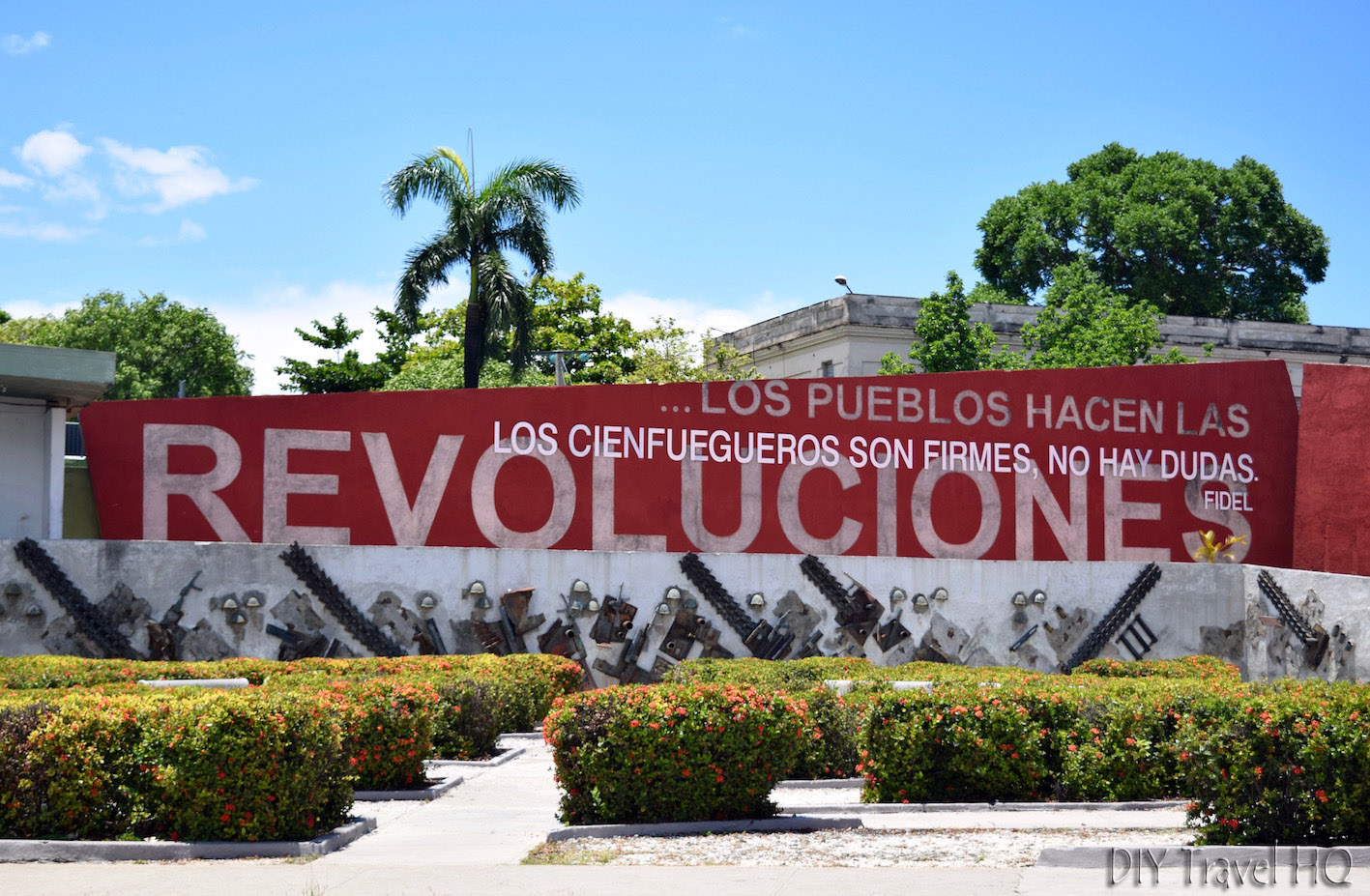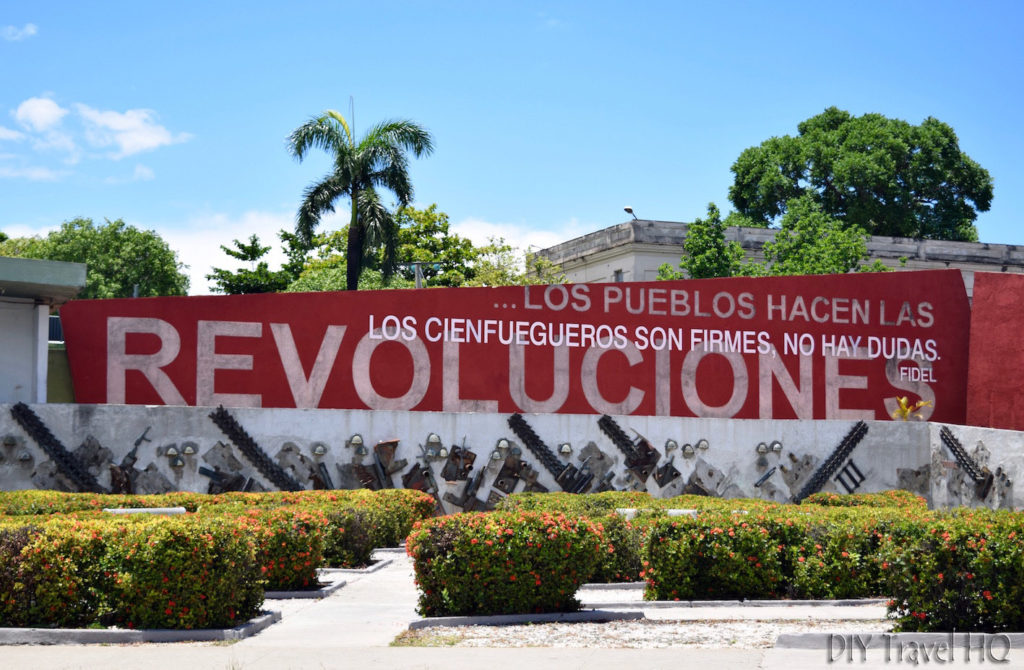 #4. For our health & that of the world – Cienfuegos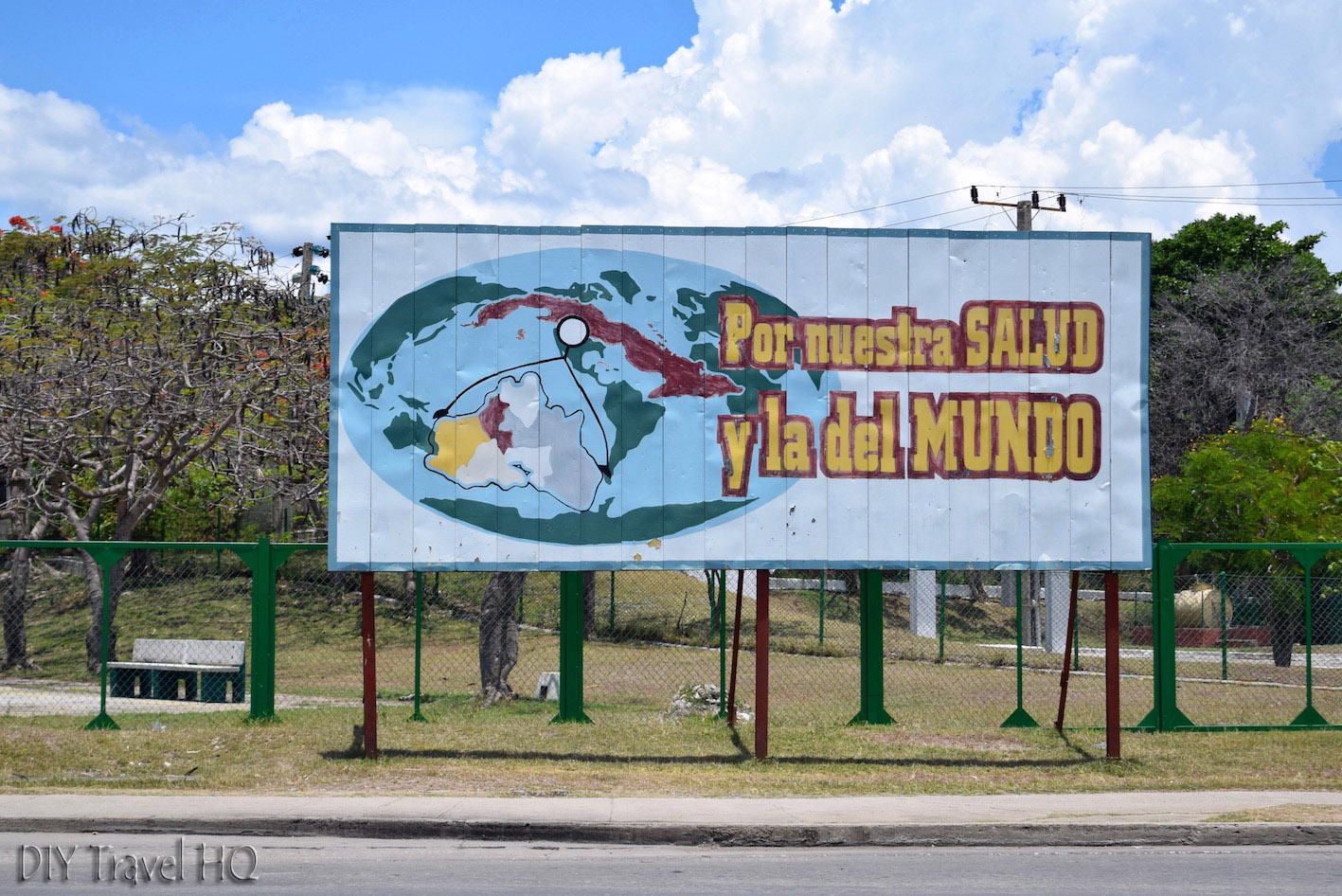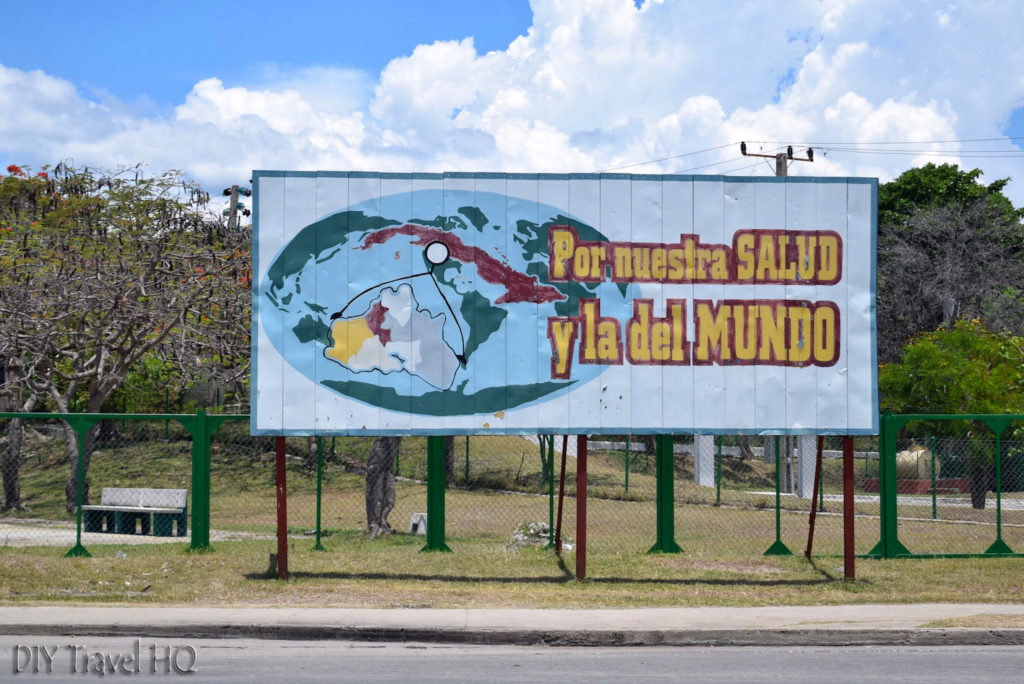 #6. For a prosperous & sustainable Socialism – Ciego de Avila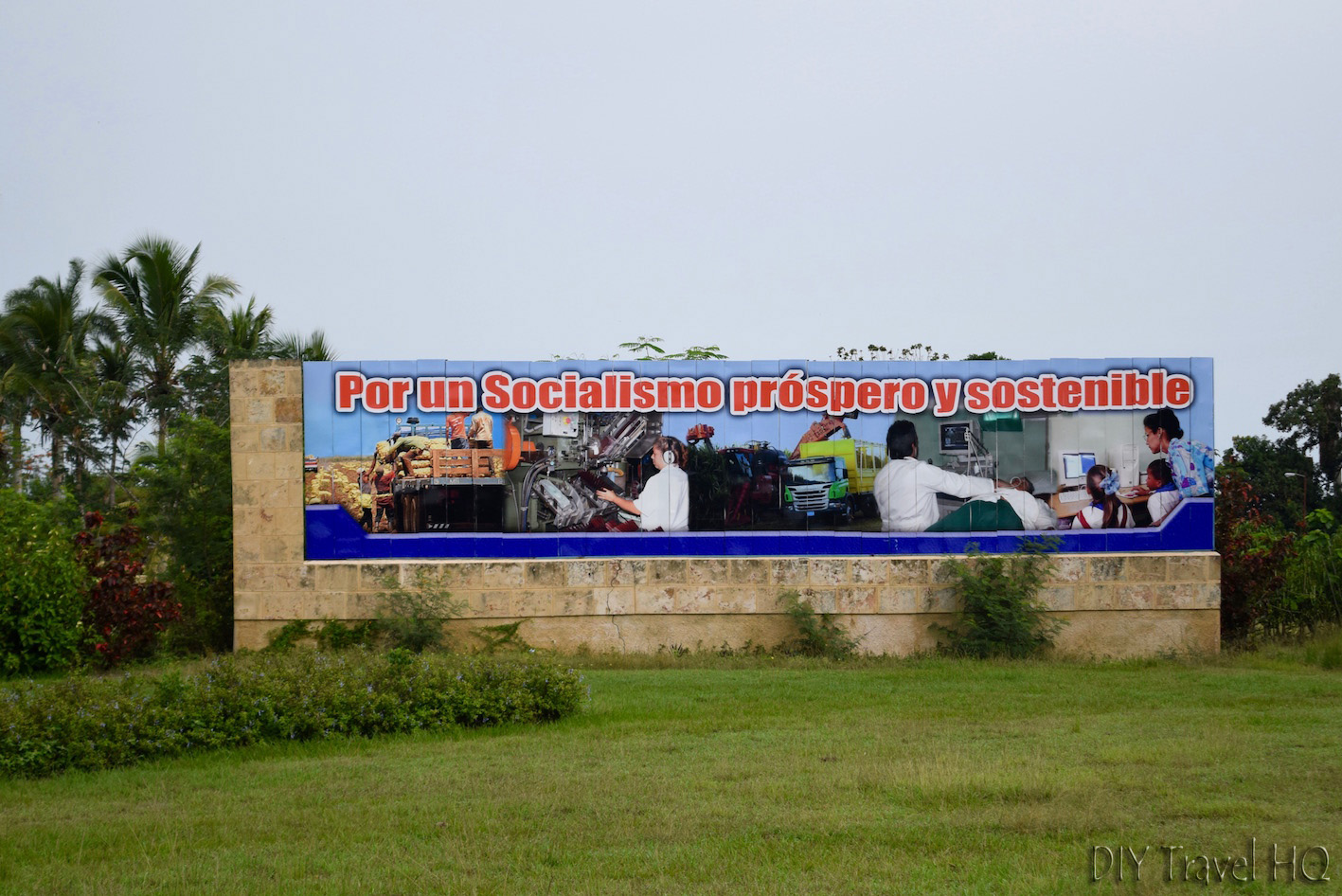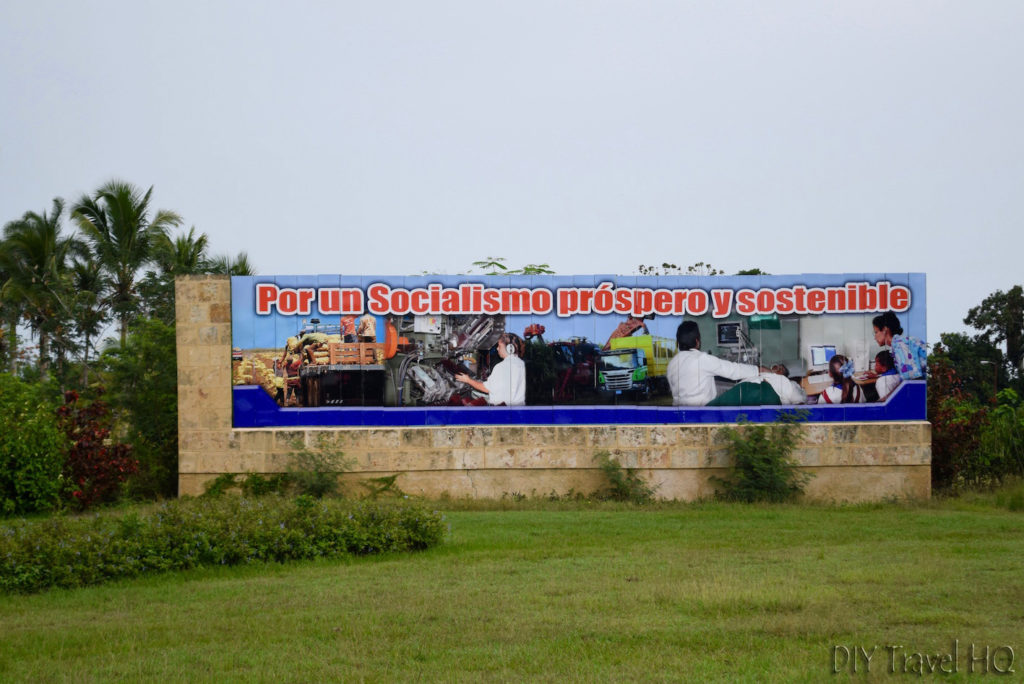 #7. Commander in Chief – Bayamo

#8. Now we have won the war! – Bayamo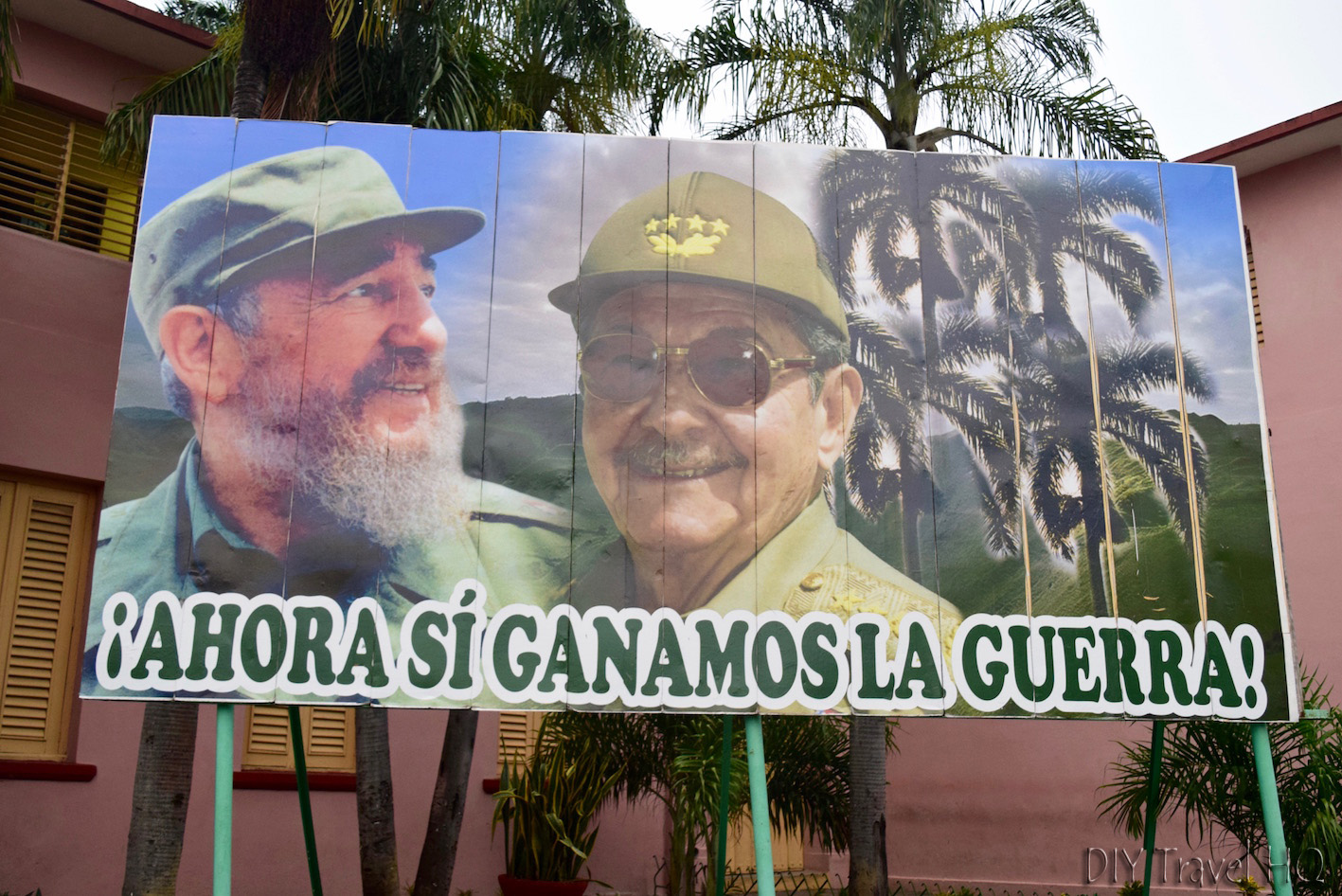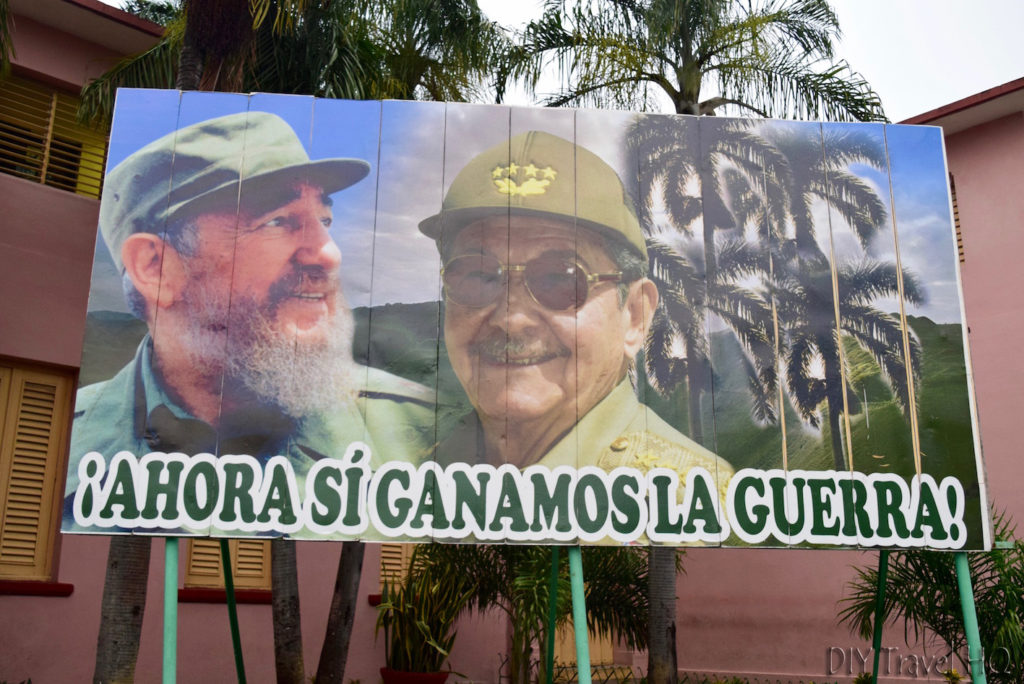 #9. This flag, this sky & this land we will defend it at whatever price is necessary – Las Tunas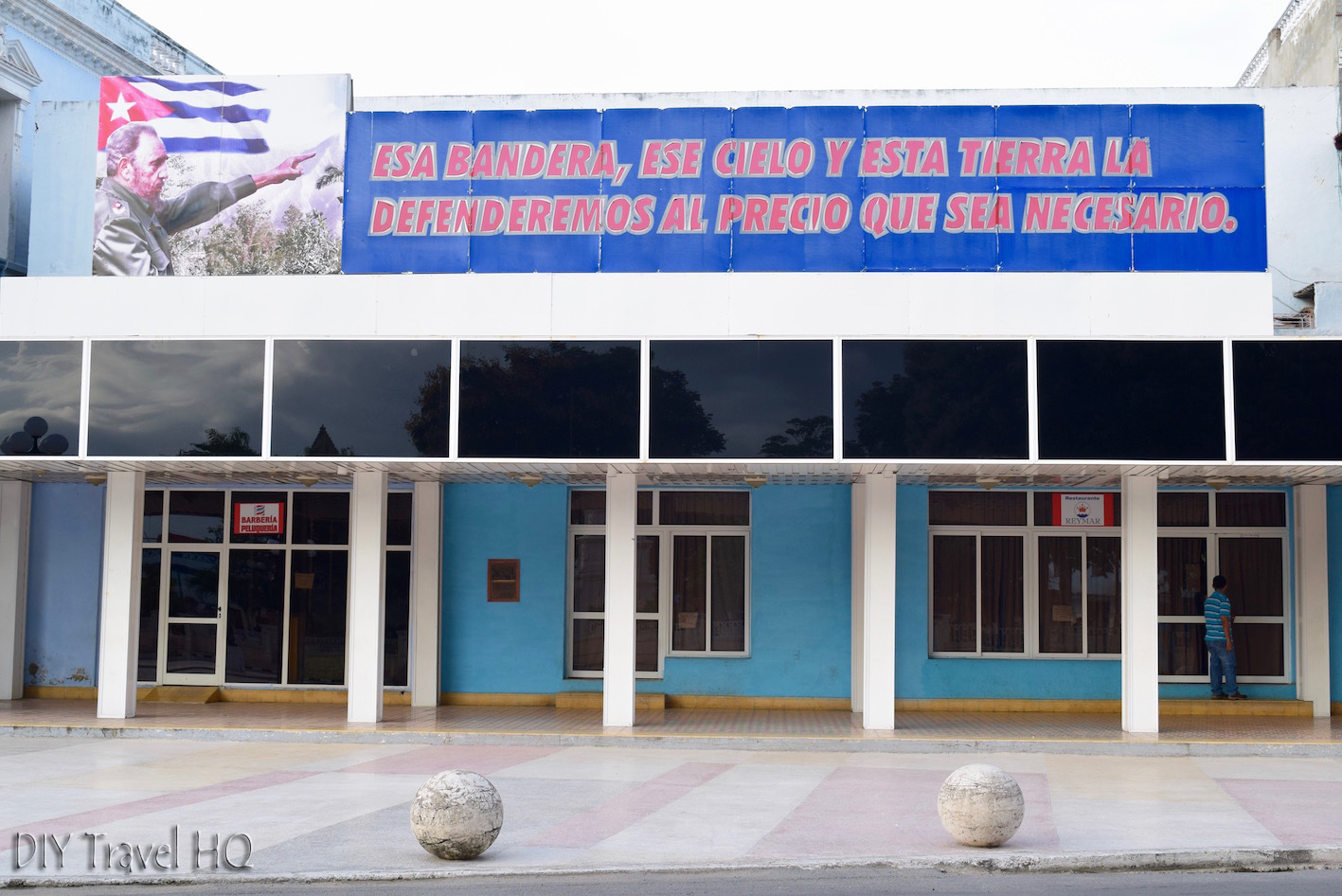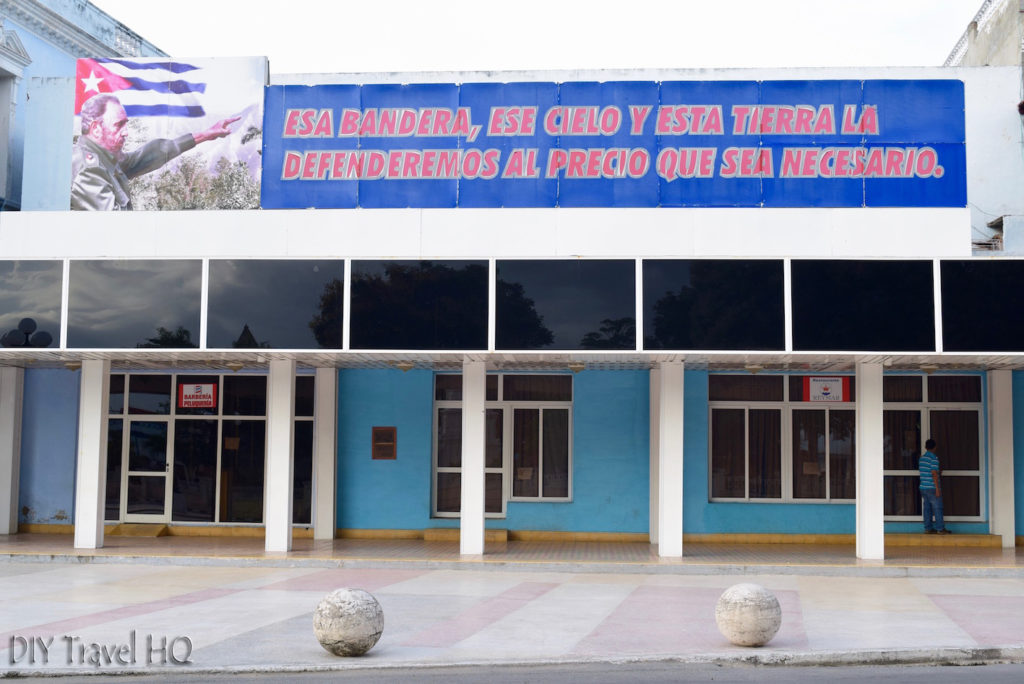 #10. Che lives – Las Tunas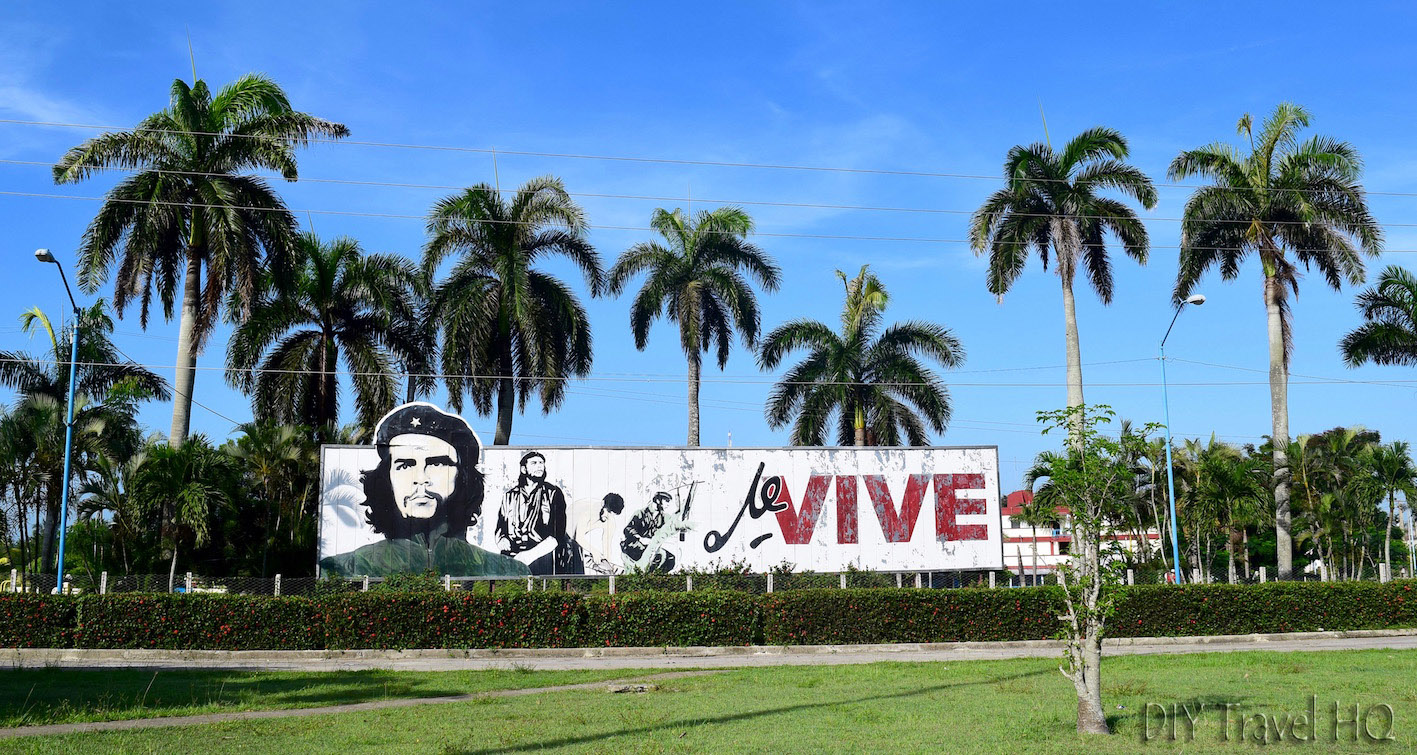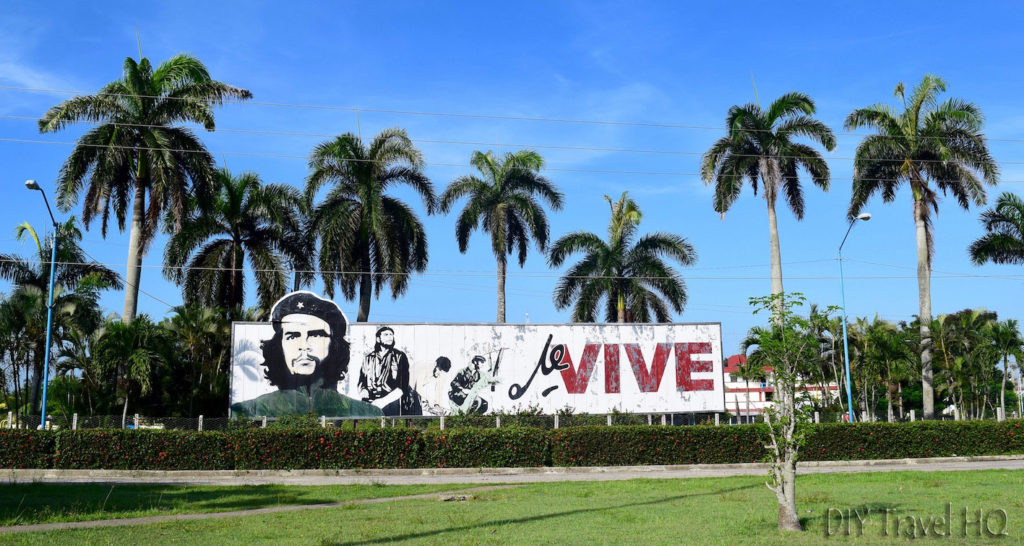 #11. For Cuba: Unity & Commitment – Las Tunas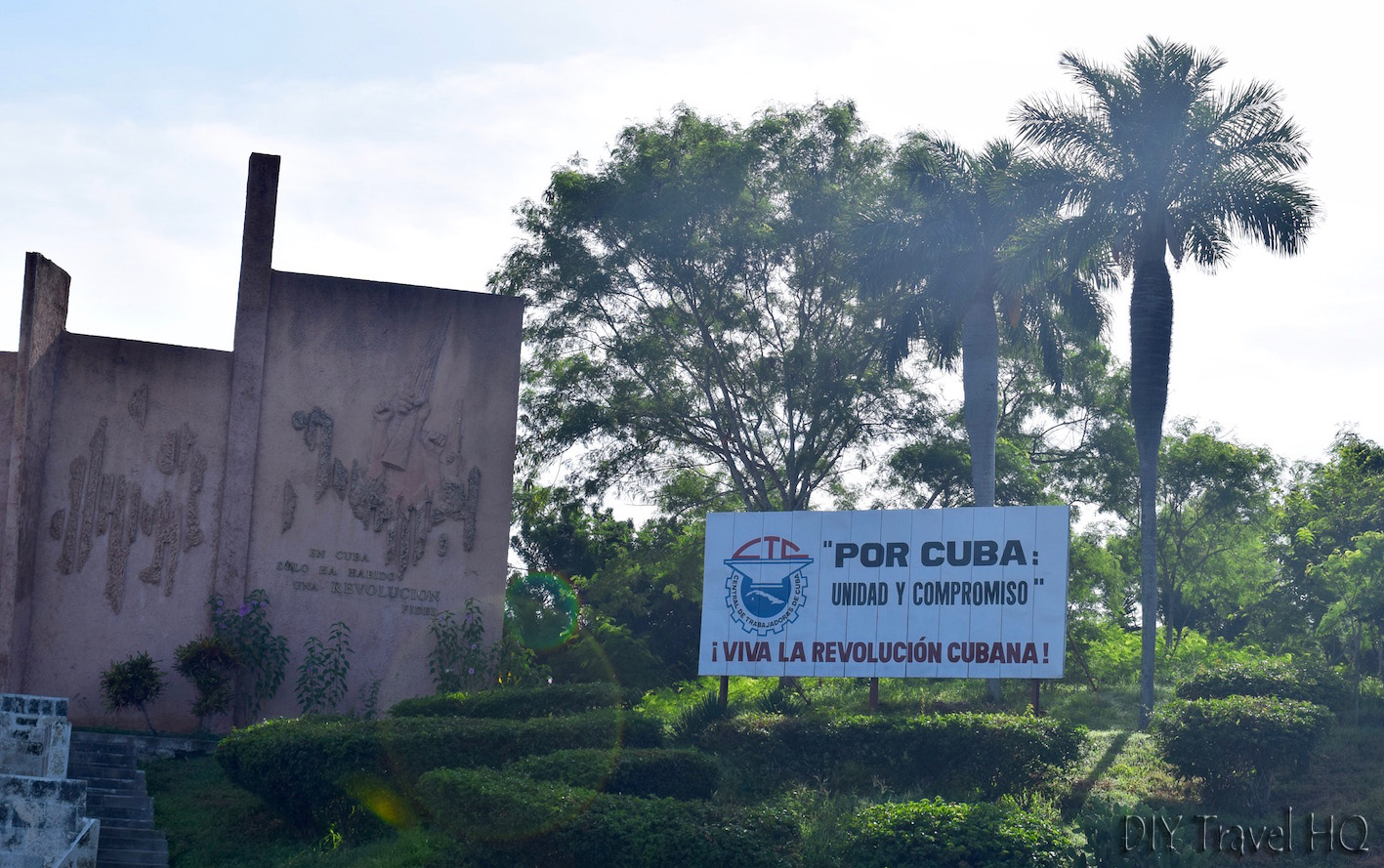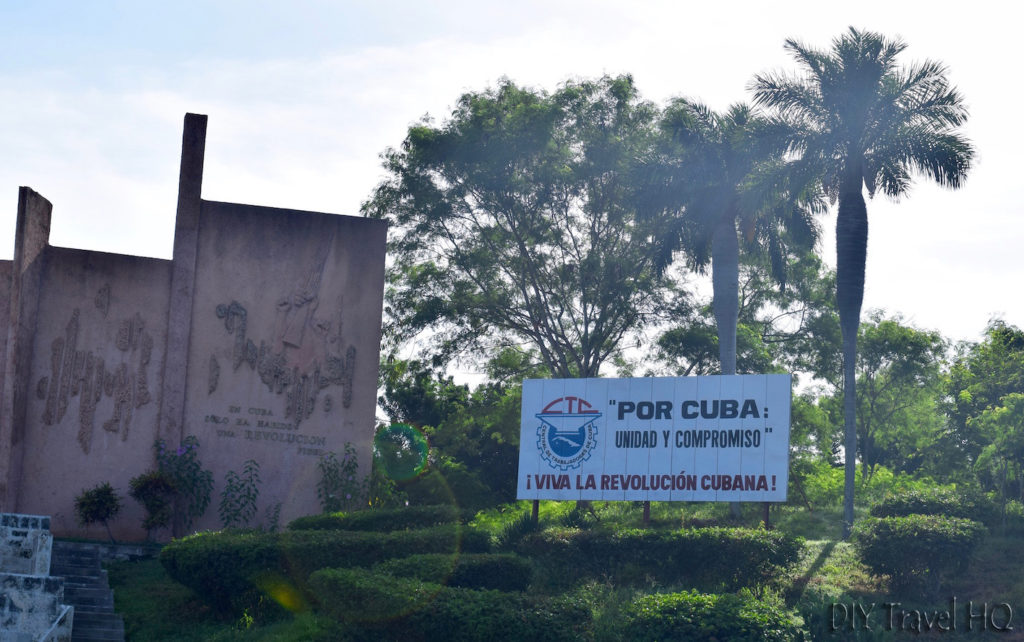 #12. Do your part of duty & nobody can beat us – Las Tunas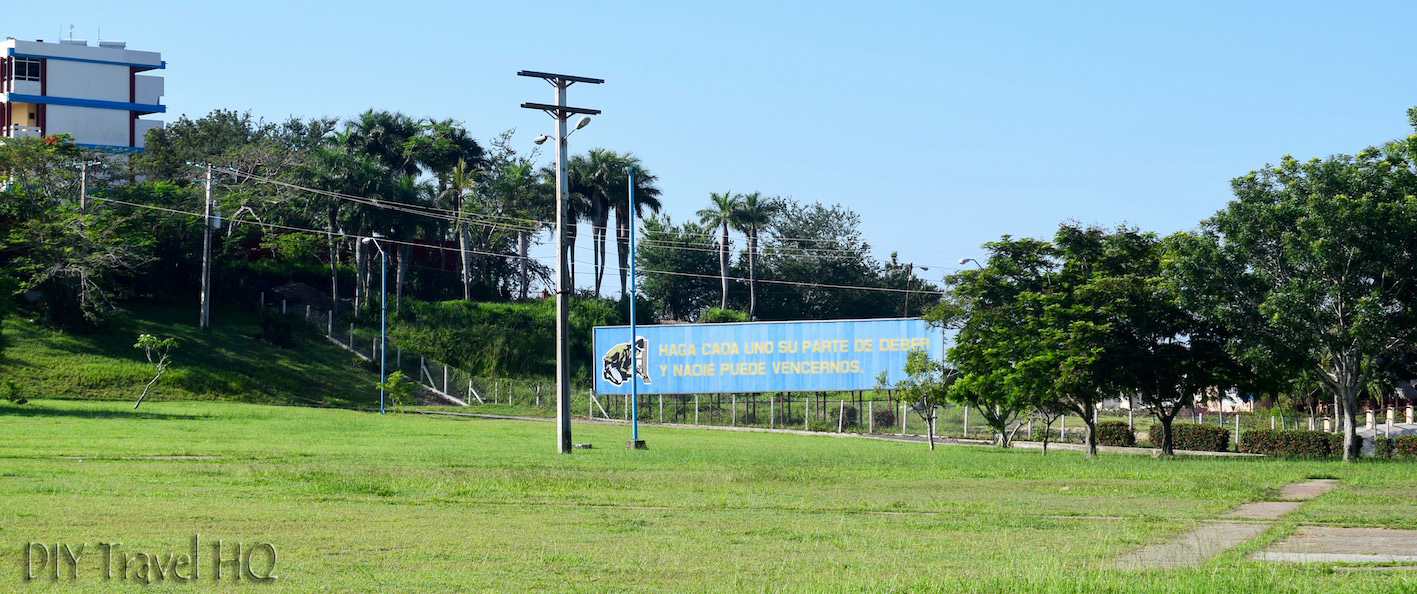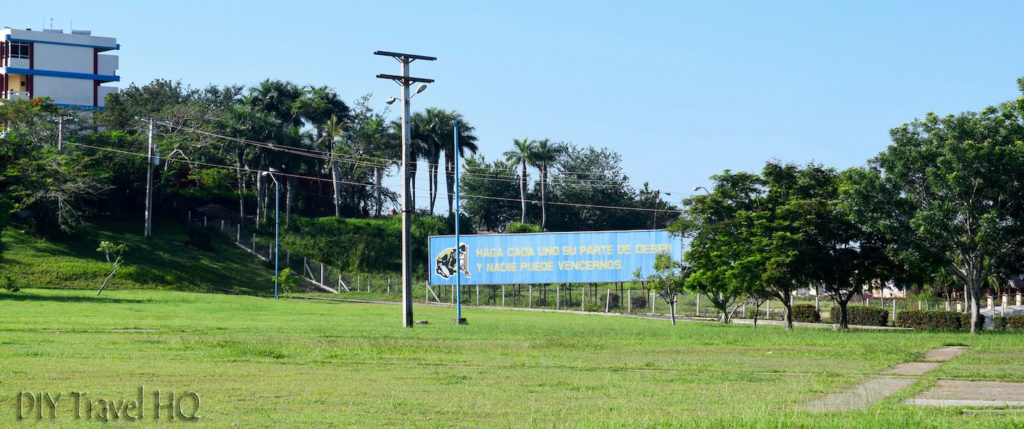 #13. Venezuela is not alone – Las Tunas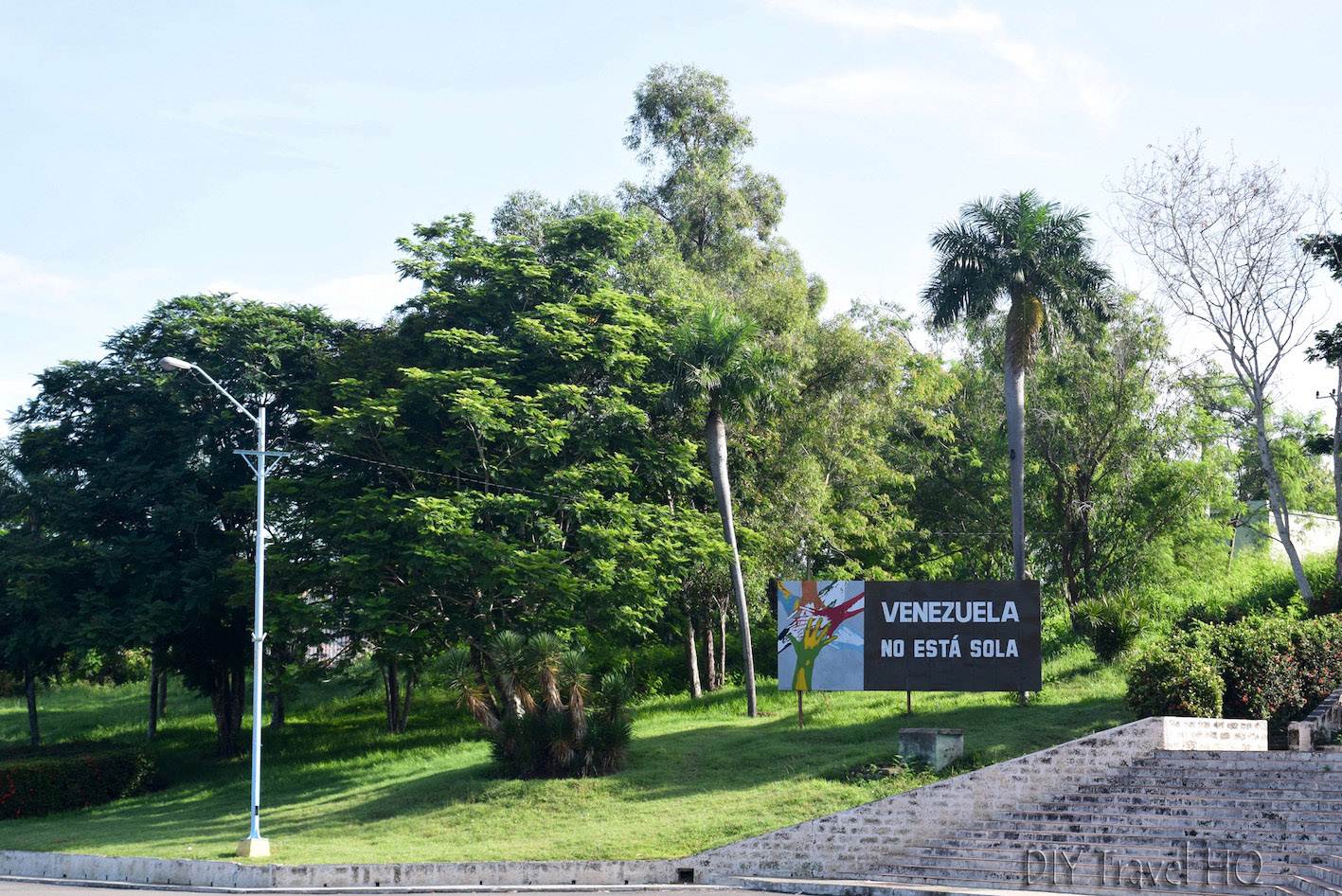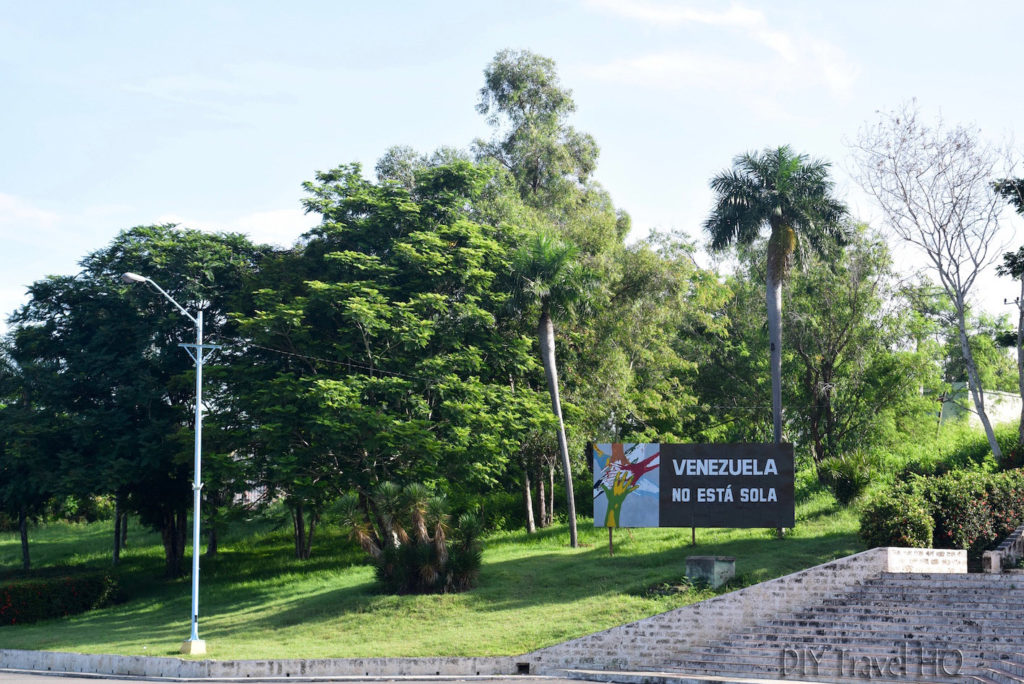 #14. We will each make a commitment to Moncada (a hero of the War of Independence) – Las Tunas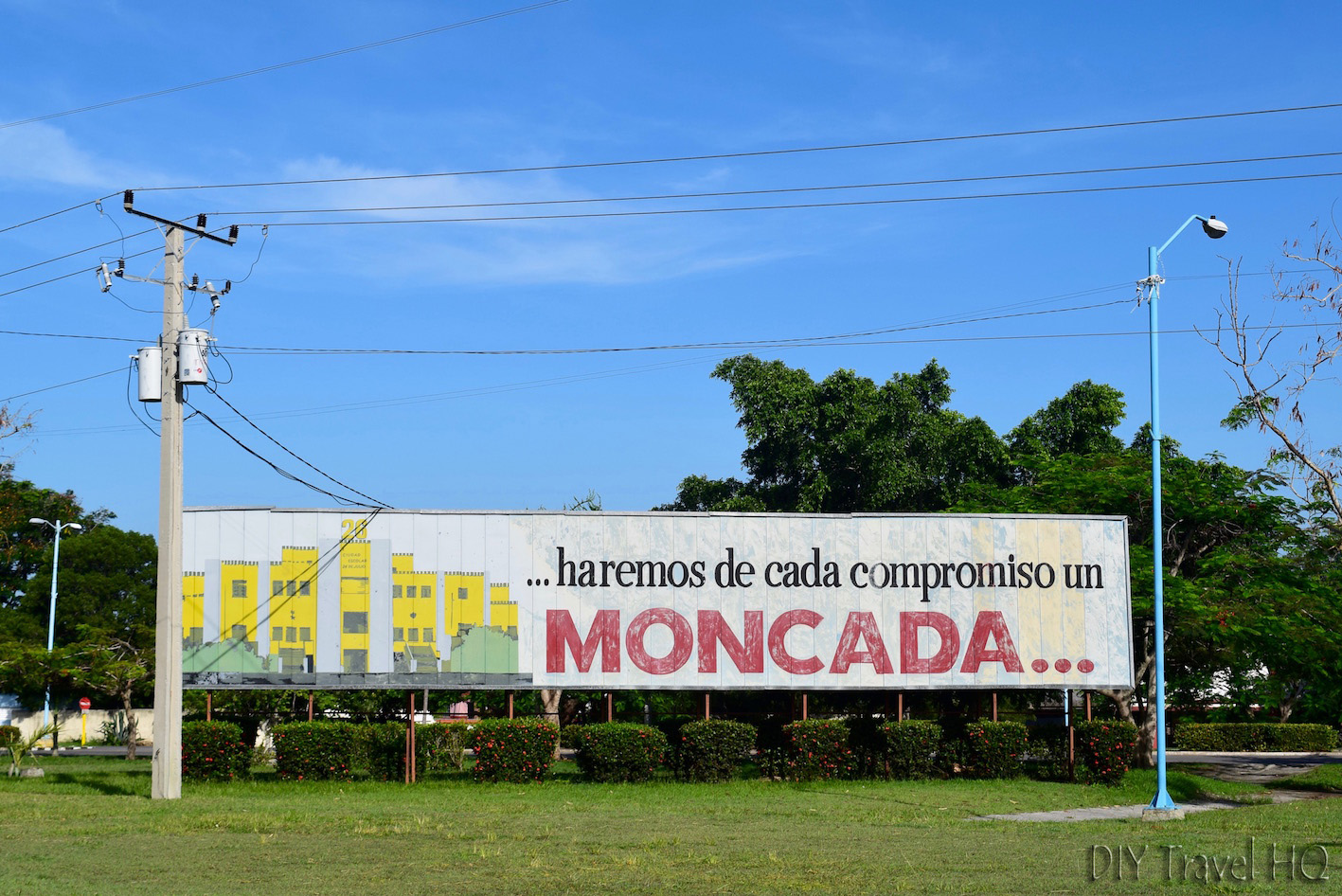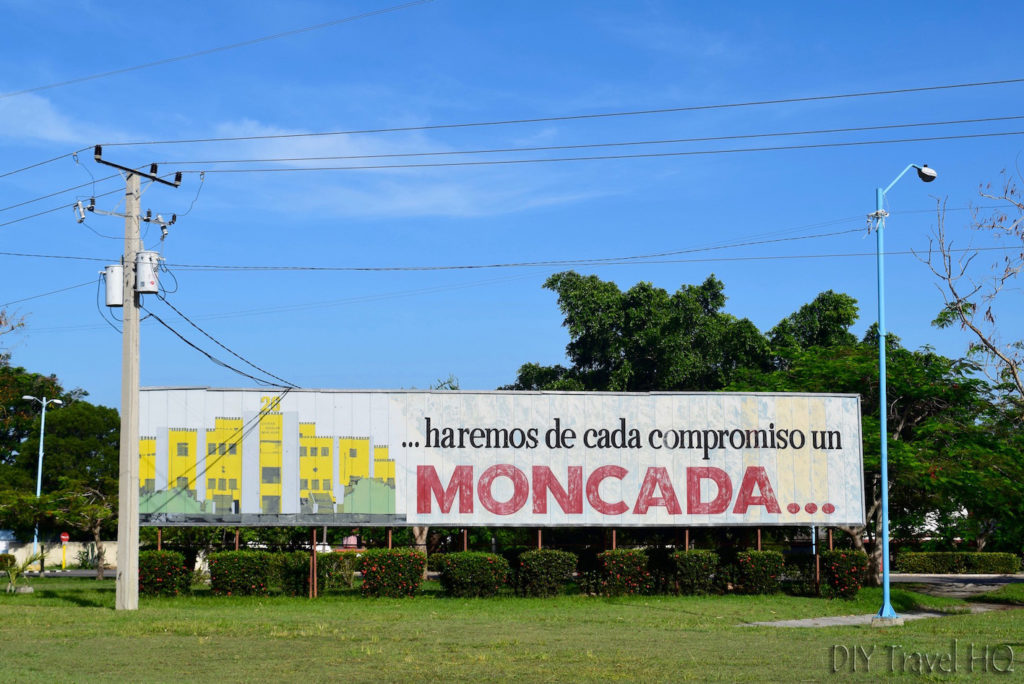 #15. Santiago is Santiago with the effort of all. We shall prevail! Revolution is built – Santiago de Cuba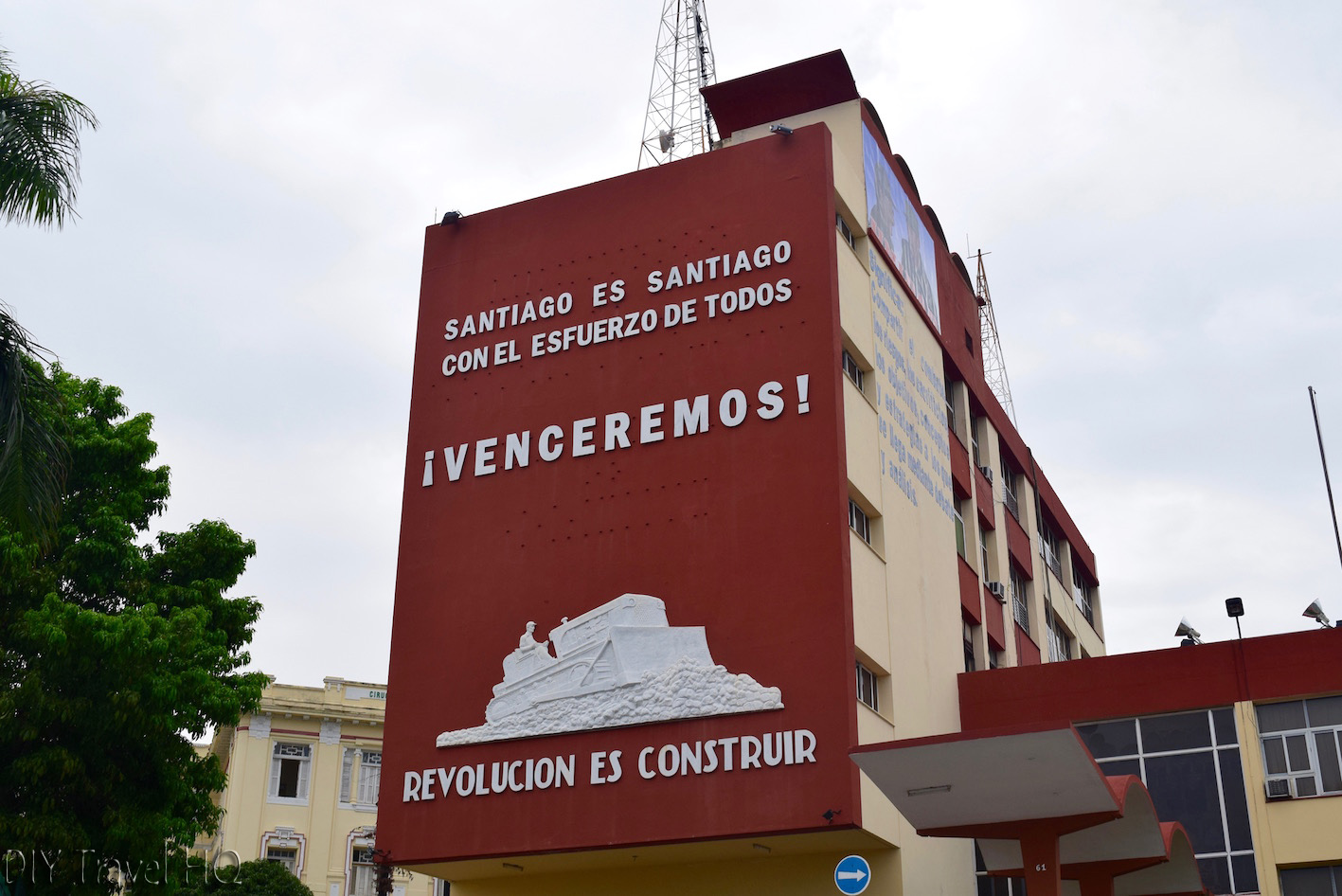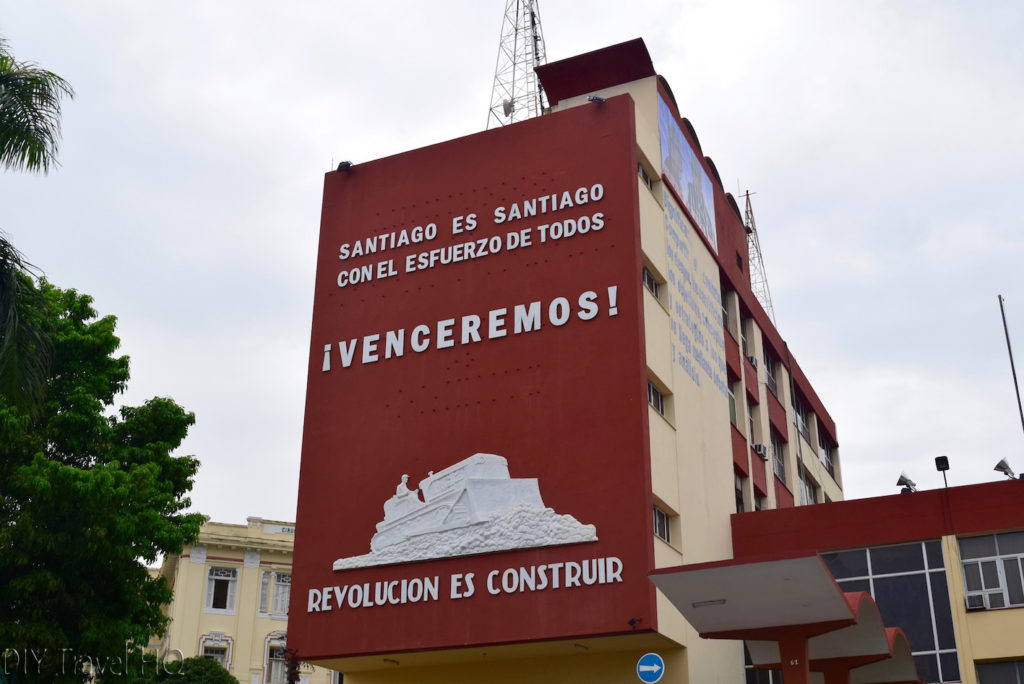 #16. Rebel yesterday, hospital today, heroic always – Santiago de Cuba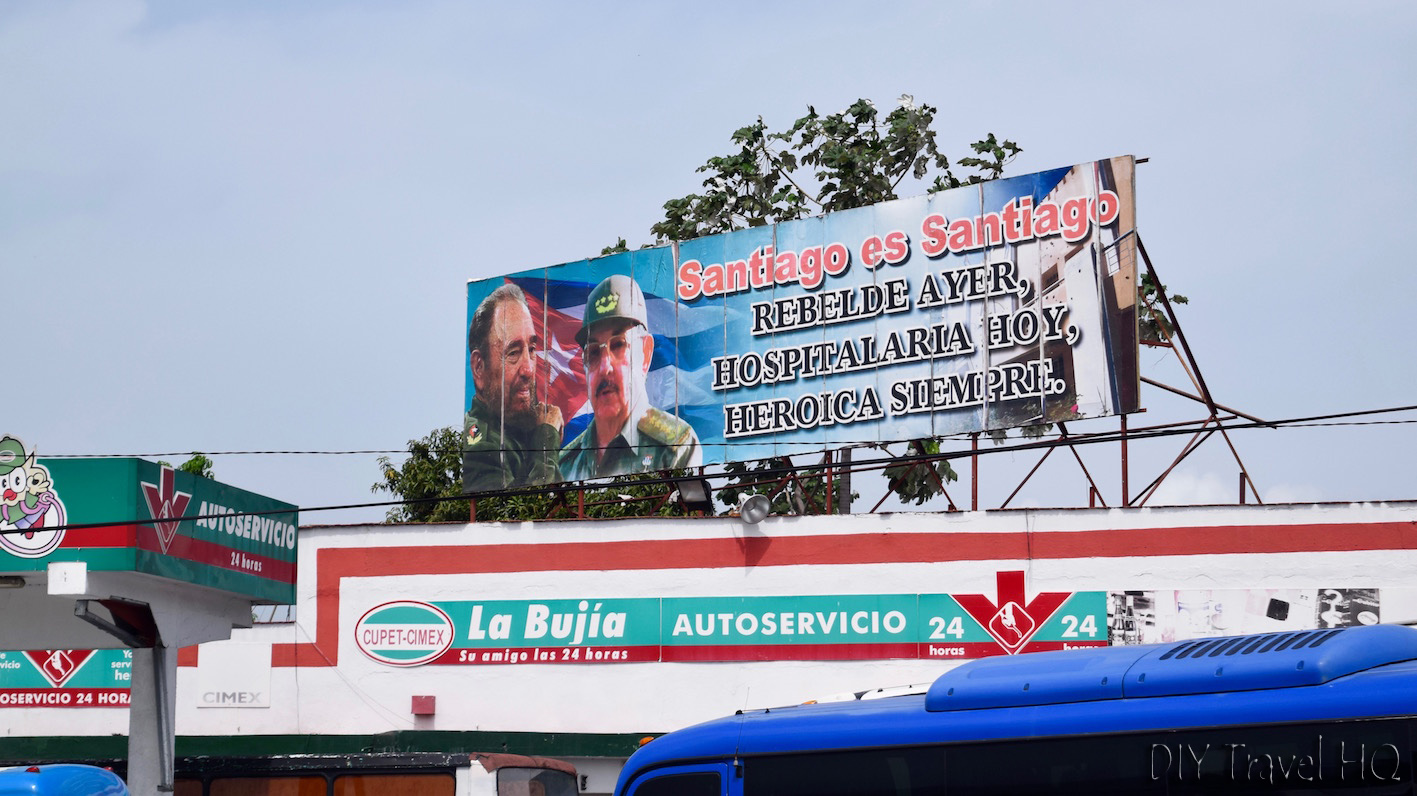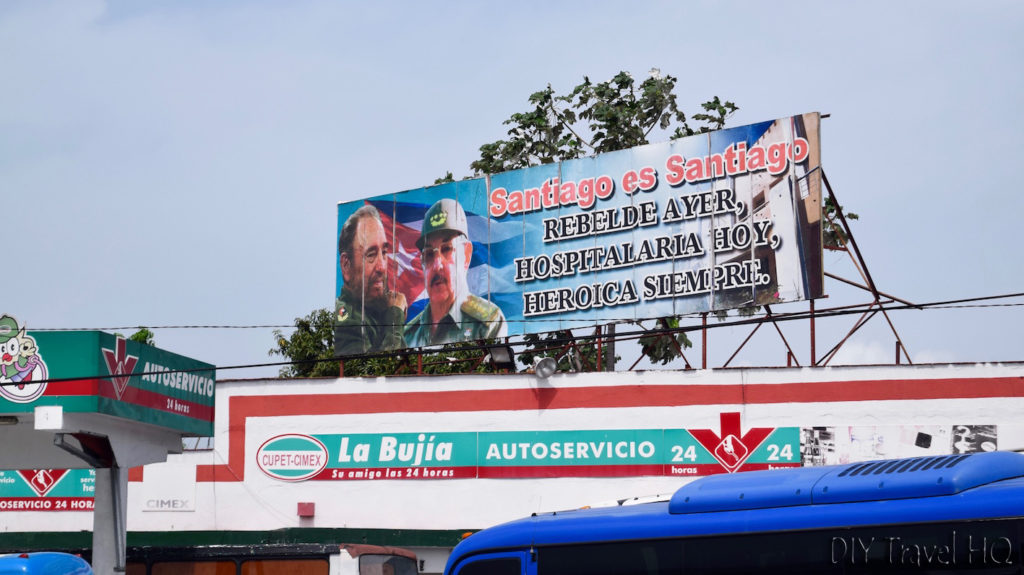 #17. For Cuba, with Fidel, Revolution – Santiago de Cuba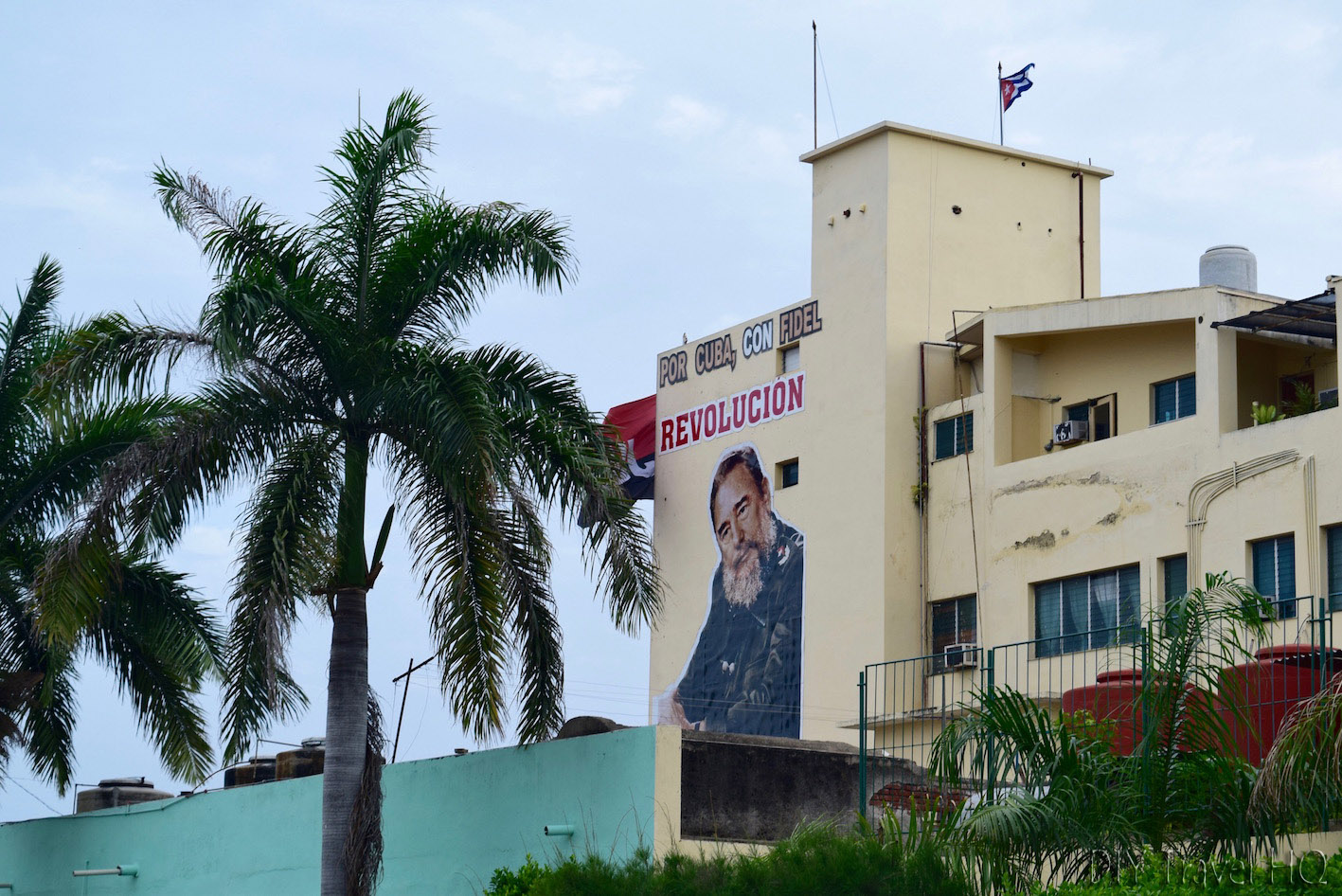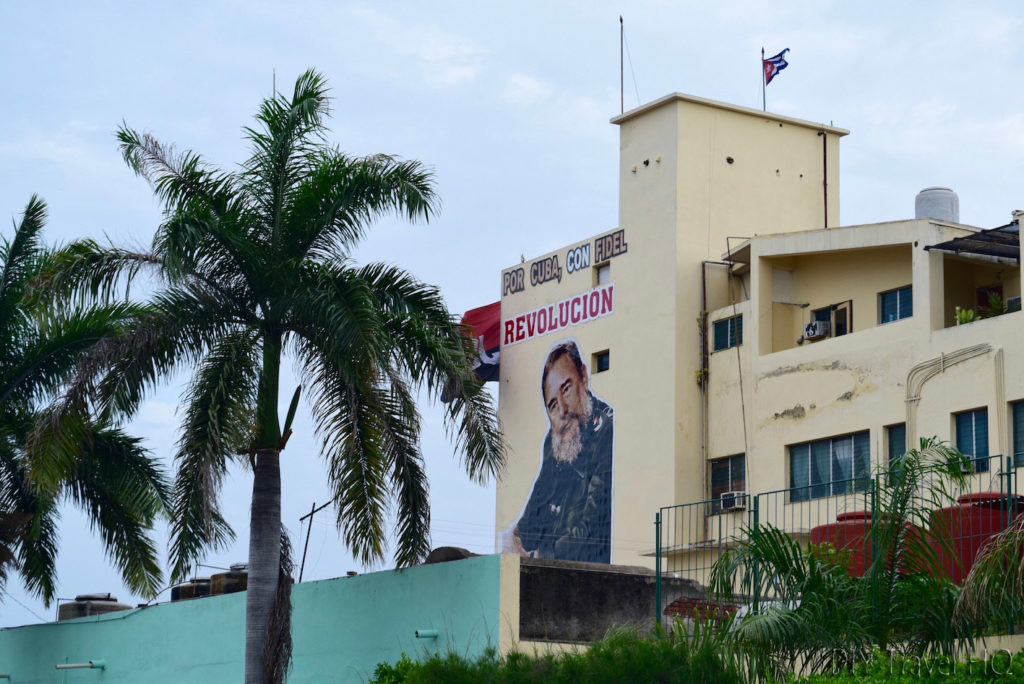 #18. Homeland is humanity – Santiago de Cuba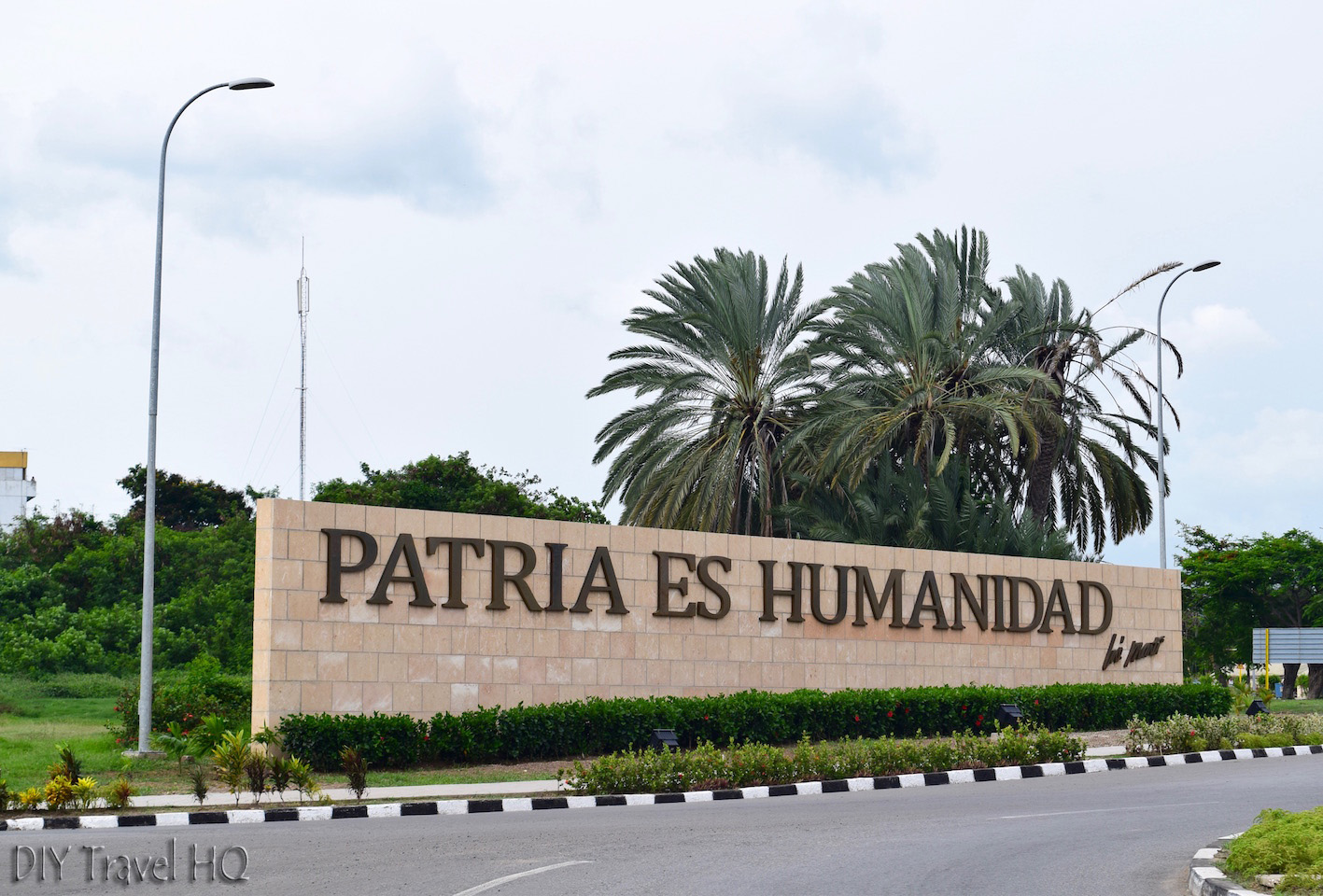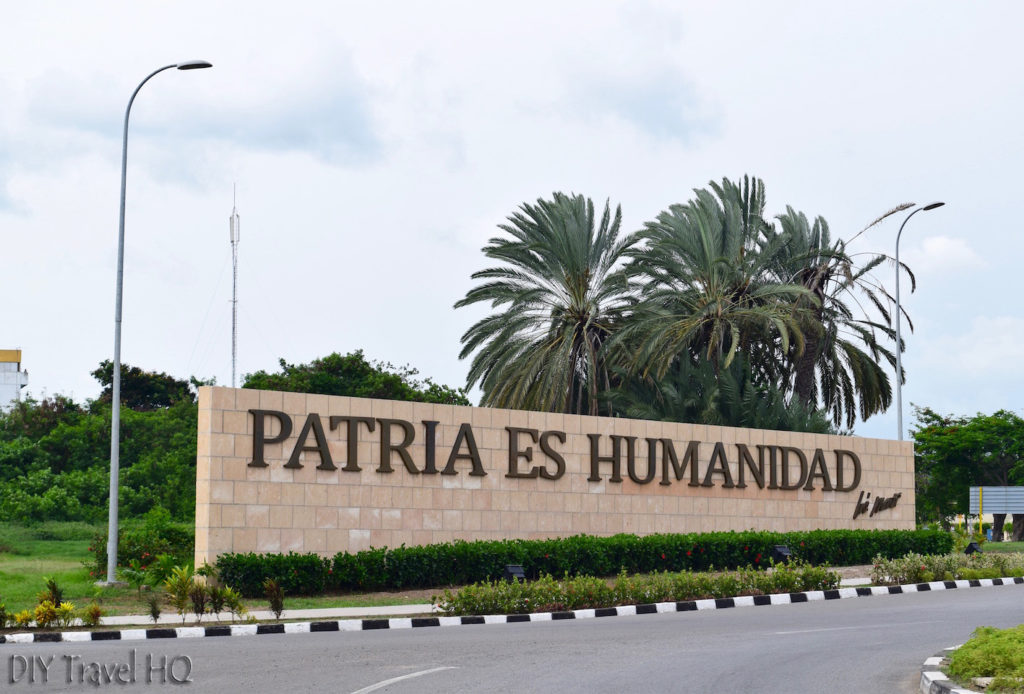 #19. Eternal Employment – Camaguey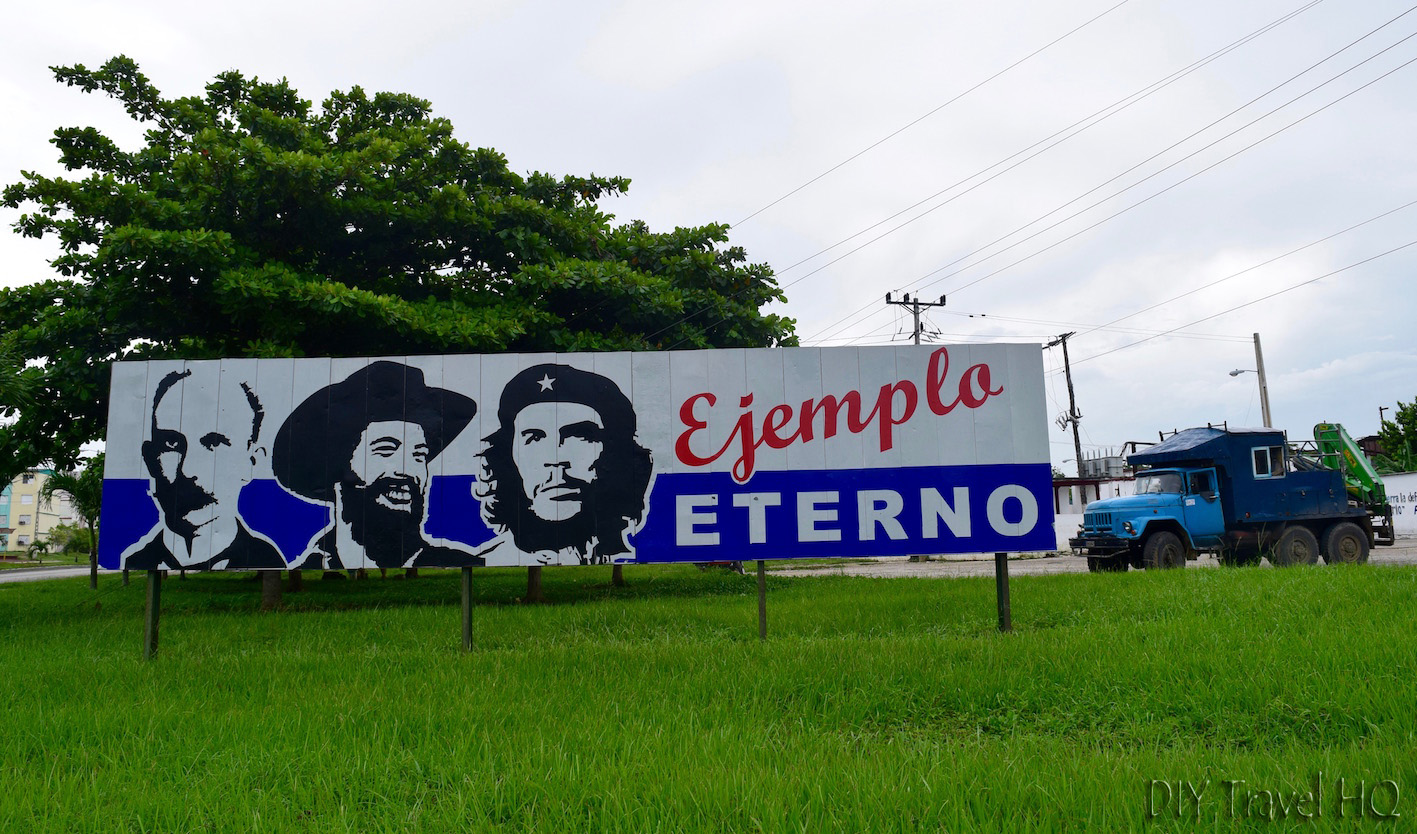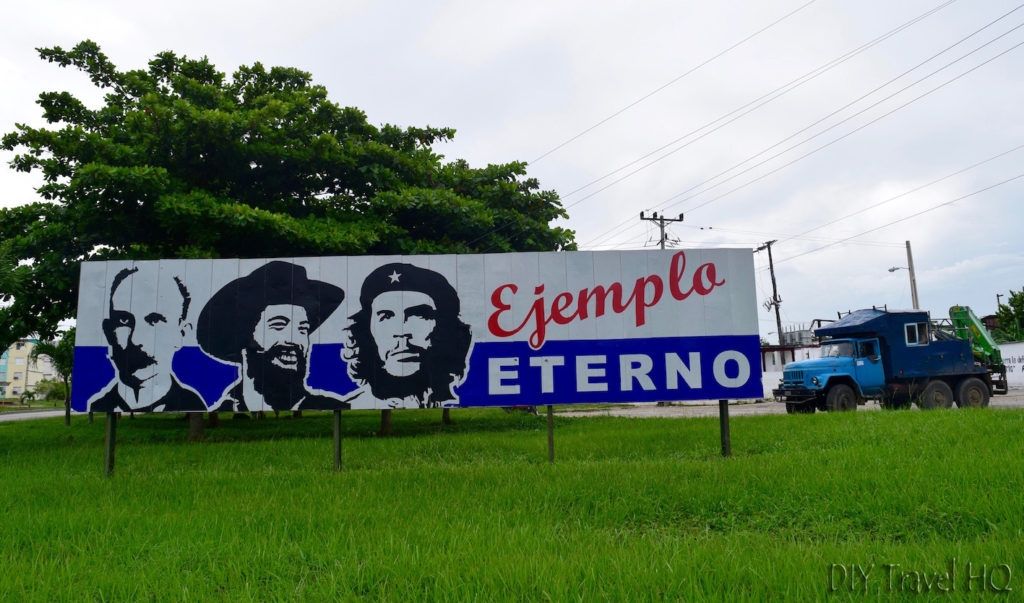 #20. It was a star who put you here – Santa Clara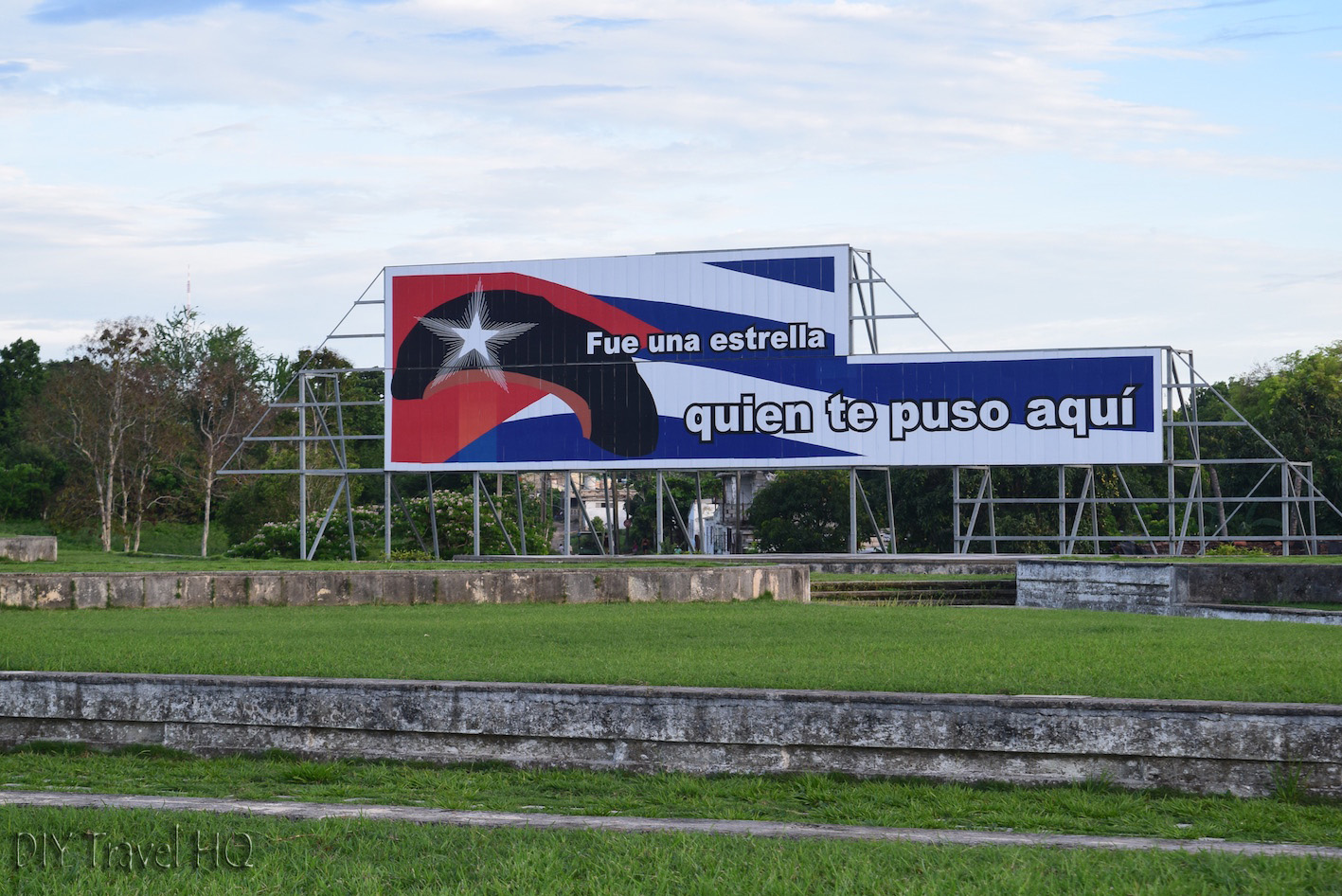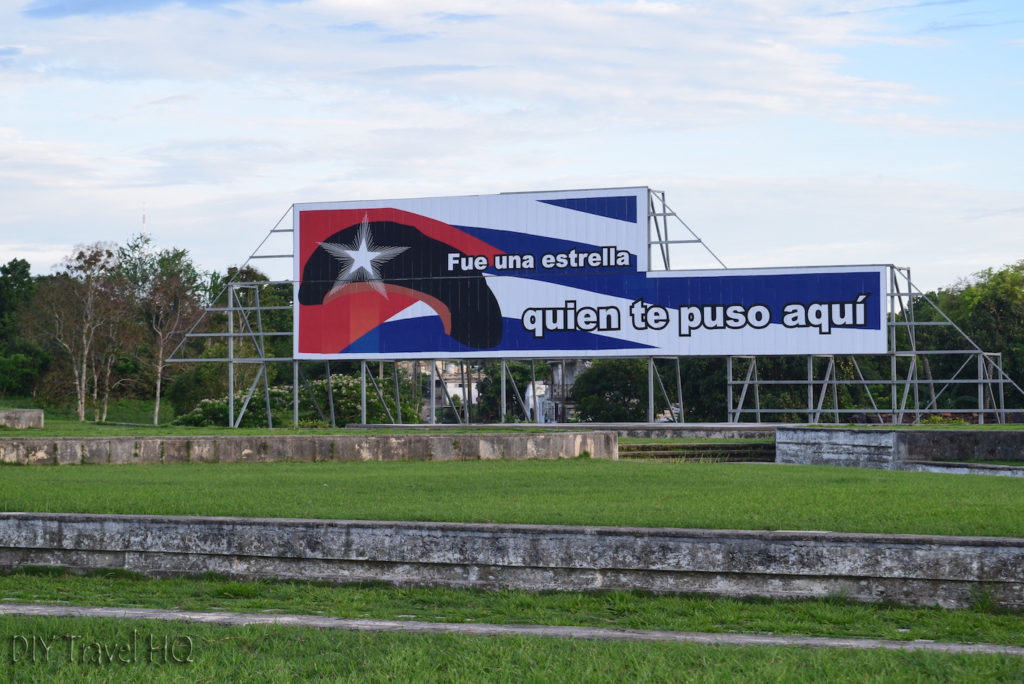 Did you enjoy reading Top 20 Propaganda Billboards in Cuba?
Pin it and help others find it too!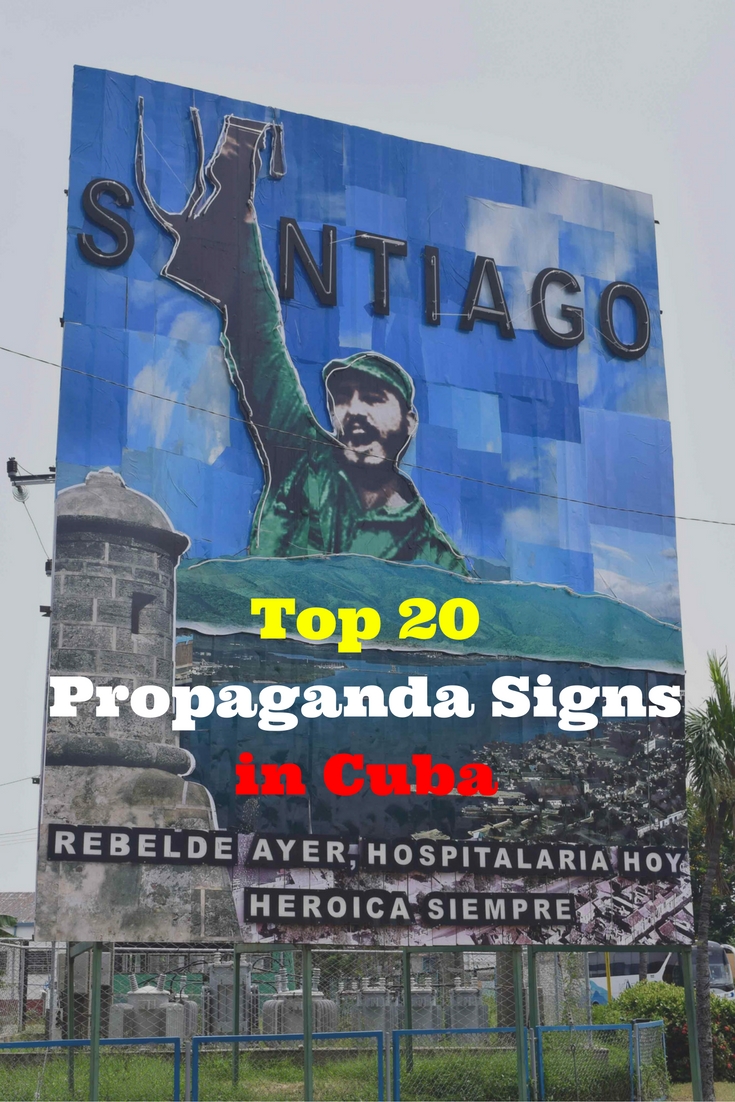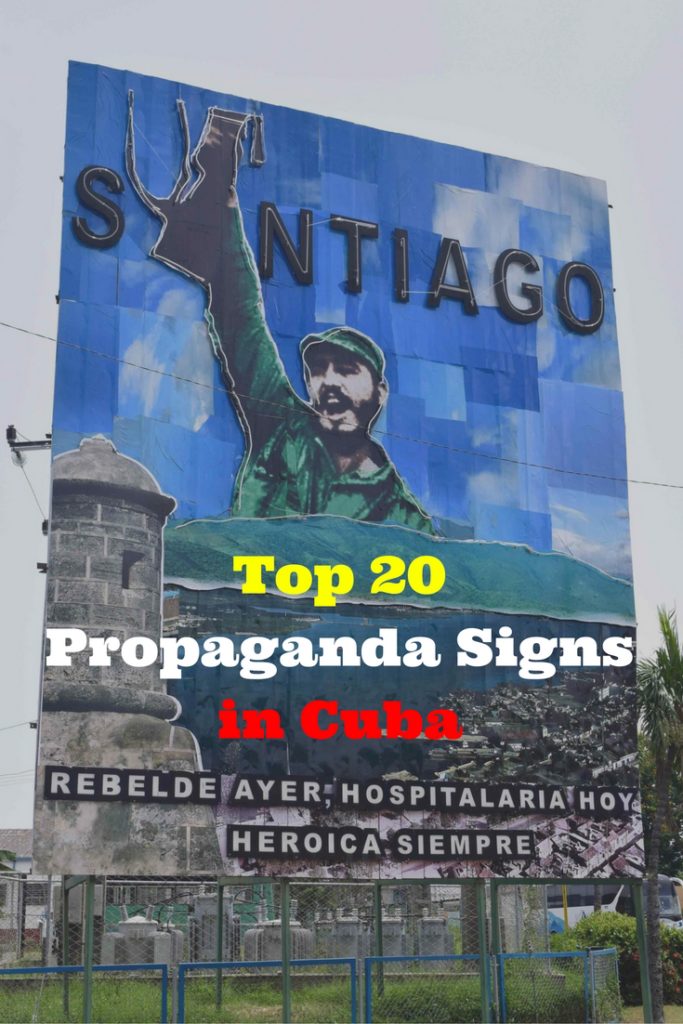 *** The Final Word – If you are a propaganda billboard junkie like us, Cuba has your fix! ***
How do you feel about all the political propaganda in Cuba?
[put_wpgm id=73]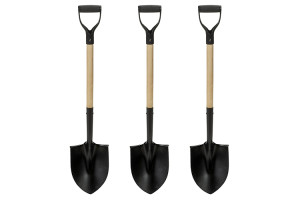 Accessible DIY travel to more distant locations via multiple connections or longer forms of transport
Visited in May-June 2016