Find out everything you need to know to base yourself for a visit to Borobudur & Prambanan, including information on accommodation, transport, tours & Yogyakarta attractions.
Yogyakarta: Then & Now
Yogyakarta is the capital city of the Yogyakarta Special Region & the most popular tourist destination in Java, Indonesia – not because it's anything special itself but for its proximity to the UNESCO World Heritage sites of Borobodur & Prambanan.
Pronounced 'Jogjakarta' & often shortened to simply 'Jogja', the city was the capital of the country during the Indonesian National Revolution between 1945-1949, when Jakarta was still under Dutch control.
These days, as well as being a major tourism hub, Yogyakarta is the centre of education, arts & culture on Java. There are many local museums & art galleries across the city but none are standouts or of important significance to make the list of things to do in Yogyakarta.
* Don't forget to purchase travel insurance before any trip to Indonesia. We've been using World Nomads for over 10 years. It's the best-value provider we've found but there are other important things to consider. Check out our post and find out which of our claims were successful or denied.
Yogyakarta Orientation
Instead, most visitors like us here at DIY Travel HQ base themselves in Yogyakarta to visit sites outside of the city. 
Travellers can reach Borobodur by local bus & also Prambanan by local bus from Yogyakarta, but also Mount Merapi & a number of geoheritage rock sites.
Jalan Malioboro is the main strip in the city, extending 2km from Tugu Station to the Sultan's square. Hundreds of shops & stalls line the street on both sides, selling everything from handicrafts to souvenirs & clothes & shoes.
There are also a number of electronic & department stores, the largest being Malioboro Mall, holding all your favourite international fast-food outlets.
Waiting along Jalan Malioboro are taxi's, drivers & more. When your options for getting around a city include by trishaw & horsecar, that's how you know you're in a tourist trap.
Nevertheless, let's explore the main attractions that make the list of Yogyakarta attractions.
We also recommend Lonely Planet's Indonesia Travel Guide
to help you plan your trip.
Yogyakarta Attractions
 Presidential palace (Gedung Agung)
Built in 1824, Gedung Agung (Great Building) is one of 6 presidential palaces in Indonesia.
During the War of Independence, Jakarta was occupied by Allied forces & the government was moved to Yogyakarta in 1946. President Sukarno lived here for 3 years before the government was moved back to Jakarta in 1949.
These days, it's only used for formal ceremonies. It's not open to the public but you can view it from the outside:
Fort Vredeburg (Benteng Vredeburg)
Constructed in 1765, the old Dutch fort is now a museum of dioramas showing the Indonesian struggle for Independence in Yogyakarta.
It's more to local taste but it's worth a quick stop for the history & architecture, even if you don't go in.
Vredrburg is on the main road to the Kraton Palace, in front of the Presidential Palace & opposite the main post office.
Kraton / Yogyakarta Palace
The Kraton is one of the top formal attractions on the list of things to do in Yogyakarta.
From the main entrance in the northwest, the Yogyakarta Palace looks rather sad sitting in the middle of a large field.
Built in 1955-56, it's only a couple of stories high & lacks any of the grand architecture or decorative elements usually found on royal buildings.
Inside, the palace is a little more impressive but still quite simple.
The main reception hall contains the Golden Pavilion with carved teak columns & star motifs across the roof.
While the current Sultan of Yogyakarta still lives in the palace, most of the complex is displayed as a museum.
Room after room, building after building displays a large collection of historical memorabilia including heirlooms of the royal family & gifts from other monarchs.
A highlight of the Kraton is the Javanese court dance performed daily under one of the lovely inner pavilions. Dancers in traditional costumes step slowly with symbolic gestures & movements, accompanied by an orchestra of gamelan instruments.
Try to find out performance times & time your visit accordingly as it's a nice addition to the Kraton & a good cultural experience in a royal setting. A Javanese court dance is one of the more interesting Yogyakarta attractions & here, you can experience it at no extra cost.
The Kraton is a huge complex, a walled city within a city.
There are at least 2 separate entrances with separate entrance fees to the separate sections – these were a good walk apart. There may have been more of the complex we didn't see or explore either.
The palace courtyards are spacious & lovely to stroll around, in between looking through the rooms & buildings. Across the grounds, the elderly attendants of the Kraton shuffle around, men & women in traditional Javanese dress.
Although understated, the sultan's palace is not only one of the best examples of Javanese architecture but a place with a strong sense of honour & tradition.
Kraton Entrance fee: 7,000 IDR / $0.50 + 12,500 IDR / $0.95 (2 sections of the palace)
Kraton Photo fee: 1,000 IDR / $0.07
West of the Kraton is a hidden retreat of palaces, pools & waterways that was once a pleasure compound of the sultans . We recommend it highly on the list of Yogyakarta attractions.
It was an ambitious & extensive project, built between 1758 & 1765 by a Portuguese architect from Bavaria – legend has it that the sultan ordered his execution, in order to keep the water palace a secret.
After a number of wars & earthquakes, Taman Sari was destroyed by 1865.
Today, the water castle remains in glorious ruins, lying among the people & homes of the greater Kraton village.
Here, the village has its own shops, markets, schools & mosques – it's strange but cool to see so many people going about their daily lives in amidst a former royal hideaway.
Local touts will try to offer to be your guide or lead you through the ruins but Taman Sari is best explored on your own.
The fun of the experience is in finding your own way, stumbling through tunnels & discovering hidden rooms & courtyards.
We did however have trouble finding the filled bathing pools we saw pictures of online, though we think we covered the whole complex – so the pools are either not running with water anymore or just not at the time of our visit.
Pasar Ngasem (Bird Market)
Near Taman Sari is a market with hundreds of different birds for sale – racing pigeons are the main stock.
Here, all bird paraphernalia can be found, from large intricate cages to exotic bird fee – think maggots & ants…
It's not anything too interesting but if you're doing any sightseeing in the Kraton/Taman Sari area, keep your eyes out for it.
Yogyakarta Hotels
There are hundreds of budget hotels in Yogyakarta.
Most of them can be found on Sosrowijayan Street  (Jalan Sastrowijayan on Google Maps) , just off Malioboro Street.
While not the most attractive, this area is close to the action with the main Yogyakarta attractions and affordable eating, drinking, shopping, massages, etc. all in the vicinity.
We recommend Booking.com for the best rates & selection of accommodation in Yogyakarta. Make a booking with our link for 10% off your stay.
We stayed at Hotel Dewa for 120,000 IDR / $9.00 with ensuite, wi-fi & breakfast.
Borobodur & Prambanan Tours
Along Jalan Sastrowijayan, many vendors offer tours to the attractions outside Yogyakarta.
Borobodur & Prambanan temples are the top things to do in Yogyakarta.
We took a "tour" from an agency associated with our accommodation, Hotel Dewa, which was actually just private transportation to Borobodur & Prambanan.
This costs 100,000 IDR / $7.50 each. Entrance fees to both sites is 420,000 IDR or US$30.00.
How to Get to & from Yogyakarta
Coming from hiking Mount Ijen without a tour or hiking Mount Bromo without a tour in East Java, a bus from Probollingo to Surabaya costs 18,000 IDR / $1.35 & takes 3 hours.
In Surabaya, change to a Yogyakarta bus for 51,000 IDR / $3.80 – Surabaya to Yogyakarta takes 8 hours.
How to Get Around Yogyakarta
Most of the things to do in Yogyakarta are within walking distance & mainly along Jalan Malioboro.
The numerous sections of the Kraton complex are spread out a bit further from the city centre – it's still walkable, though many tourists choose to travel by trishaw or horse-cart.
Yogyakarta has a great bus network, covering the whole city including the bus station. The ticket fare is 3,600 IDR / $0.25.
[put_wpgm id=41]
*** The Final Word: There are a number of things to do in Yogyakarta,  but you'll need to stay here a night or 2 to visit Borobudur & Prambanan temples ***
What are your favourite Yogyakarta attractions?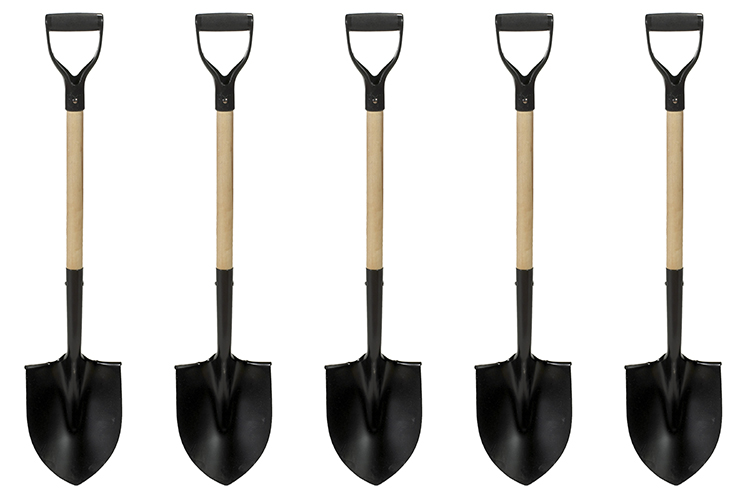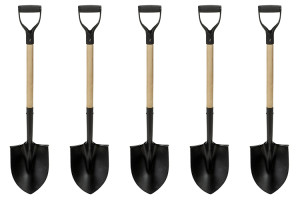 Super easy DIY travel around city centres
* This post contains affiliate links, which means that we receive a small commission if you click on a link & purchase something that we have recommended – at no extra cost to you. This helps us to keep our site running so we can continue to provide free content. Thank you for your support!
Visited in October 2015