Mount Bromo is incredible! From transport to accommodation, find out everything you need to know to hike Mount Bromo without a tour – including bonus tips on how to avoid the entrance fee.
Bromo Tengger Semeru National Park is named after two of its mountains (Mount Bromo & Mount Semeru) & the original inhabitants of the land (the Tengerrese).
Located in East Java, the reserve consists of 5 volcanoes, 4 lakes & 50 rivers.
While Mount Bromo is the most well-known & accessible, Mount Semeru is actually the highest mountain in the park & all of Java.
It can be climbed over 2 days, but should only be attempted by experienced hikers. You don't need a guide but you may be required to obtain an official permit.
But for almost all visitors, like us here at DIY Travel HQ, trying to hike Mount Bromo without a tour is enough of an adventure.
The easy way is via jeep & horseback but for those light on rupiahs but high on spirit, we also have tips on how to avoid the entrance fee – did you know you can also hike Mount Kelimutu for free without a tour?!
* Don't forget to purchase travel insurance before any trip to Indonesia. We've been using World Nomads for over 10 years – it's the best-value provider we've found but there are important things to consider. Check out our post & find out which of our claims were successful or denied.
*** I found information about how to hike Mount Bromo without a tour to be quite confusing so hopefully this post will make it a little clearer that there are 2 parts involved: ***
Watching sunrise from the Mount Penjankan viewpoints
Then crossing the Sea of Sand into the crater of the volcano
Hike Mount Bromo Without a Tour
Part #1: Viewpoints 1 & 2
Your first sight of Mount Bromo will be from one of the 2 viewpoints on Mount Penanjakan – this is important because you also won't have to pay the entrance fee.
There are checkpoints set-up but no-one seems to patrol it, at least not when we were there.
However, there are a lot of scams around the park so even if you're approached to buy a ticket, don't be too fast to hand over any money.
It might just be someone posing as an official, maybe even with an official-looking uniform & official-looking tickets – be cautious & stand your ground.
In order to see the sun rise, aim to start trekking by 3am.
Don't forget to bring a flashlight or headlamp, & dress for the cold – as a minimum, wear a warm jacket, gloves & beanie.
Essential Hiker's Gear Guide
Feel confident & prepared to hike in all-weather conditions with our ultimate hiker's packing list – find out what to bring on a hike for safety & survival in the great outdoors!
Read more
We recommend packing the following items in an anti-theft backpack
:
Start at Cemara Indah Hotel & continue along the sealed road.
After about 30 minutes, you'll cross a small bridge & then further along there will be some stairs to climb.
After about an hour, you'll reach Viewpoint #2, Seruni Point.
This spacious lookout spot has concrete shelters from which you can hide from the cold & await sunrise – if this is your pre-chosen place to watch sunrise, you can sleep in & leave from Cemoro Lawang at 3:30am or 4am.
Other more natural, & still excellent, viewpoints lie ahead. Seruni Point is a fine spot but if you're ahead of time, consider hiking on.
We don't use them but many people feel more comfortable hiking with trekking poles
.
The narrow trail continues winding upwards towards Viewpoint #1 at Mount Penanjakan.
It's dark but for the most part, there's a single path up that's clear to follow. There are more stairs but after awhile, the dirt trail merges onto a paved road.
Mount Penanjakan is often crowded with tour groups, as jeeps can drive up most of the way, where horses then take over for the last 1km to bring tourists all the way to the top.
So we decided to stop at a lookout spot halfway between Viewpoint #2 & Viewpoint #1, about 30 minutes from the concrete shelters & 30 minutes to Mount Penanjakan.
The sunrise view here was awesome, calderas without the crowds. Also, there were no obstructions, apart from some small trees & shrubs.
These photos were taken by my old Canon Rebel T3 but I have now upgrade to the Nikon D3300 DSLR
.
It was a little hazy post-sunrise but the peaks were clearly visible:
Smouldering Mount Bromo
Elegant Mount Batok in the middle
Towering Mount Semeru in the background
The volcanoes stand tall in the middle of a vast plain known as the Sea of Sand.
This barren landscape is utterly otherworldly, like something from Mars, the moon or another galaxy far, far away.
Incredibly, thin rivers & streams can be seen running through the dry, arid terrain.
Hiking Back Down to Cemora Lawang
After sunrise, return back to Cemora Lawang the same way that you came.
In the daylight, you can see just how dusty & rocky the path is.
Another revelation on the way down is the agricultural farming & working villages surrounding the volcanoes.
Strangely enough, the main produce was… spring onions?!
But first, after climbing down from the Mount Penanjakan viewpoints, consider returning to your hotel for a change of clothes & to refill your LifeStraw Go Water Filter Bottle
– now that the sun has come out & it's pretty warm, trade your cold clothing for shorts, t-shirt & a hat.
We never leave home without LifeStraw Go
, providing drinkable water wherever we roam.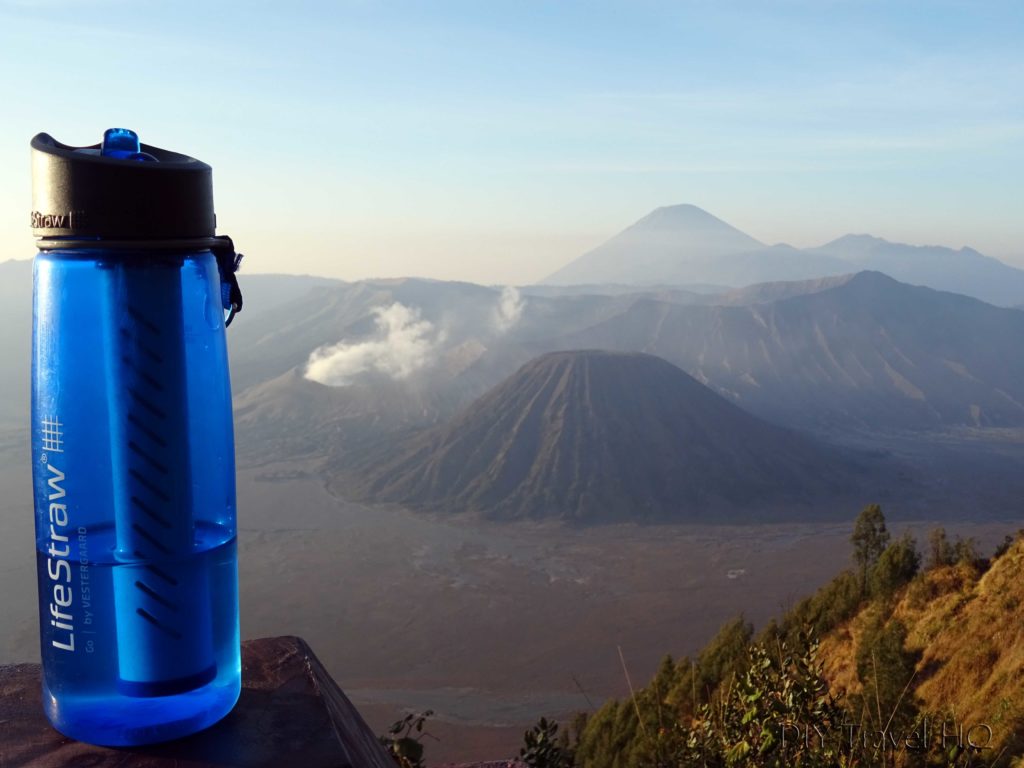 Bring a headwrap to use as a face mask as the climb is extremely dusty, otherwise you will be inhaling & breathing a lot of it through your nose & mouth.
Now it's time to get to business – & see the other side of Mount Bromo.
Skipping the Entrance Fee
Now for the juicy stuff that you won't read in the current Lonely Planet's Indonesia (2016)
!
There are a number of ways you can avoid paying the 320,000 IDR / $24.00 entrance fee.
You've just watched sunrise on Mount Bromo from further away on of the viewpoints, now you get to get up close & personal on the actual volcano (Part #2).
Take the left fork on Cemoro Lawang's main road, heading towards Café Lava. Walk to the main entrance of the national park, where you'll also probably be stopped for your entrance ticket.
I said that I paid at the checkpoint on the road to Viewpoints #1 & #2 & that I left my ticket at the hotel when I came down to change.
The guard took me over to the ticket booth but I stuck with my story & refused to pay. Then I just walked off & continued on the road to the mountain – the guards & officials were calling after me but I just ignored them. Just like that, I was through!
By this time, most of their business has been done for the day, as the jeeps tours come here directly from sunrise on Mount Penjankan, so they're more lax.
If you visit in the afternoon, there'll probably be no guards & you can walk straight through.
Anyway, my sidekick Erik wasn't so lucky.
He wasn't able to get pass the entrance point & turned around.
So I was surprised to see him on the mountain an hour later… he had simply cut through the park another way (I don't think it's fence off, if it is, it's not all the way).
So you can try these tactics or we recommend another easier way the locals get in for free.
Go to the green fence at the back of the Cemara Indah Hotel & you'll see this sign:
Part #2: Sea of Sand
Following this route will take you directly onto the Sea of Sand, some 200-600m within the larger Tengger Caldera you have descended from.
It's an extensive, desert-like area of fine volcanic sand from the eruptions on Mount Bromo, with a unique ecosystem of it's own, protected since 1919.
Whichever route you take, it's completely walkable – save your pennies, you don't need to take a jeep or a horse.
The latter, however, could be a fun option, with the price dropping the closer you get to the base of Mount Bromo.
The last section is a little tough going uphill in the sand, so a horse would save a lot of your energy here.
From far into the distance, you'll notice a temple complex in the Sea of Sand near the foot of Mount Bromo.
This is a simple Hindu temple serving the local Tenggerese community who inhabit the park.
Forced into the hills after the emergence of Muslims in the 19th century, they number around 600,000 & live in some 30 villages in & around. Mount Bromo
Mount Bromo Crater Mouth
From the base of Mount Bromo, a steep set of stairs leads up to the crater.
This is also where it gets the dustiest & you'll be grateful for bringing a facemask along – similar to the dust when you hike Mount Rinjani without a tour, but not as intense!
It's all worth it though, as it always is… waiting at the top is a huge open crater, billowing huge clouds of white smoke.
I'd never seen anything like it before, the power of nature is incredible.
This is a good time to remind you to bring along a first aid kit for emergencies
though if you fall into the crater there's probably no way to save you!
Mount Bromo is an extremely active volcano, with eruptions occurring in 2004, 2010, 2011 & 2015 leading to deaths, town evacuations, climbing suspensions & airport closures.
Just recently, in Feburary 2016, Mount Bromo was still erupting & tourism to the mountain was restricted.
In these situations, you're generally still allowed in the park to view sunrise from the Mount Penanjakan viewpoints, but you're not able to cross the Sea of Sand or climb into the crater.
From the top of the crater, you have 360 degree views of the national park.
The crater itself is covered in yellow sulphur but unlike Mount Ijen, thankfully it's not a working mine.
The surrounding environment is so strange & extraordinary, you feel like you're overlooking a bizarre lunar landscape.
Lava & debris from Mount Bromo's many eruptions has created a terrain of rocky mounds.
The yellow sulphur from the crater slopes down the mountain, in harmony with the brown grounds, creating the very definition of desolate beauty.
I don't like to know too much about places or see too many photos before I visit them & at Mount Bromo I was rewarded for this approach with the most rewarding surprise.
It was such a mind-blowing day, with so many different views & experiences and easily one of our top 4 volcano hikes in Indonesia!
Accommodation & Food in Cemoro Lawang
Cemoro Lawang is the highland base for all trips to Mount Bromo.
The small village has all the tourism amenities of guesthouses, restaurants, mountain goods shops & touts among it's coloured houses.
You can get simple dishes like mie kuah or banana pancake for 15,000 IDR / $1.15 at various local restaurants & food stalls in Cemoro Lawang
We stayed at Kusuma Tengger Halfway House for a basic room with shared bathroom for 100,000 IDR / $0.75.
Make sure your bags are locked with TSA luggage locks
while you are hiking Mount Bromo or anytime you're not in the room.
We recommend Booking.com as a trustworthy source of accommodation in Indonesia. Make a booking with our link & receive $20 back on your card after your stay.
How to Get from Probollingo to Mount Bromo
Most people reach Mount Bromo from Probollingo, where you can also hike Mount Ijen Without a Tour.
In Probollingo, you need to wait at the bemo station for a ride to Cemoro Lawang (base town for Mount Bromo) – it's located next to the train station.
The bemo needs about 10 people before it will leave, or you'll have to negotiate an equivalent price. When we were there, we waited for 6 hours between 12-6pm.
Only 2 other foreigners wanted to leave, making 4 of us in total. We each negotiated our own fare, with different amounts we were willing to pay. We ended up agreeing to 75,000 IDR / $5.65, which was the lowest price.
The bemo drivers are willing to wait & wait, all day by choice, to get the amount they want – which is absurd for the distance.
But they need to make money too & also get to Cemoro Lawang (along with locals that suddenly appeared, no doubt paying little or nothing at our expense), so be patient & stand your ground with a fair offer.
How to Get From Mount Bromo to Probollingo
The last bemos from Cemoro Lawang leave by 9am – check with your accommodation or locals to confirm the exact time.
This means you may be a little rushed on Mount Bromo.
We didn't realize this so we waited for 3 hours before finding a private car going to Probollingo. We paid 50,000 IDR / $3.75 for the 1 hour shared ride.
From Probollingo, you can make bus connections to the rest of Java – we headed for Yogyakarta.
Know Before You Go
Mount Bromo entrance fee: 220,000 IDR on weekdays, 320,000 IDR on weekends & holidays for foreigners
DIY Travel HQ entrance fee: Free
Start time: 3:00 am
Finish time: 8:30 – 9:00 am
Did you enjoy reading How to Hike Mount Bromo Without a Tour?
Pin it, and help others find it too!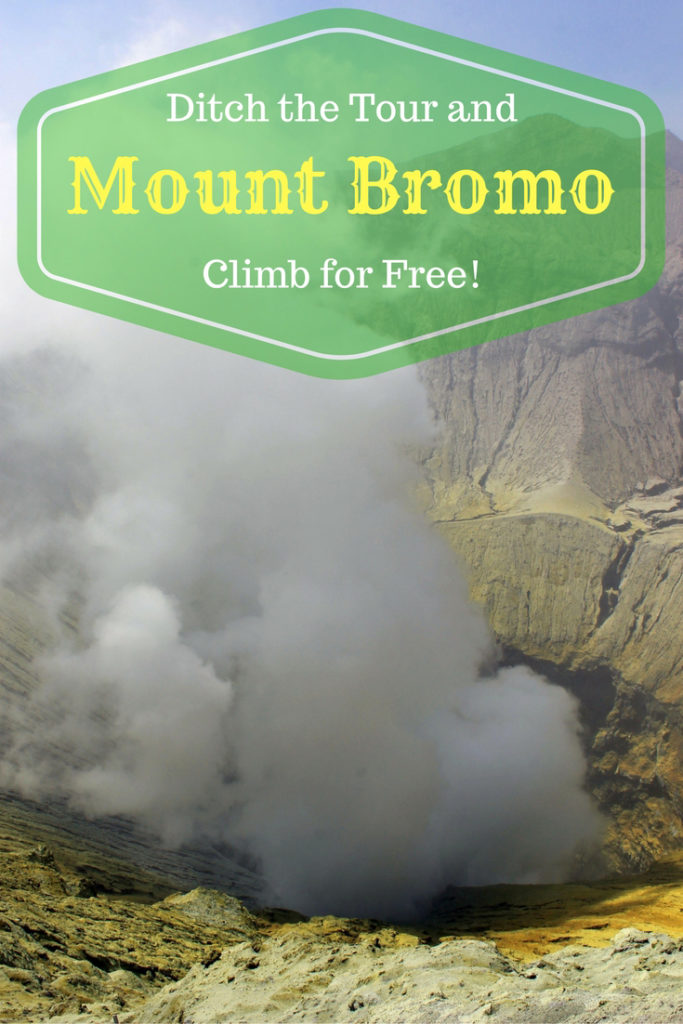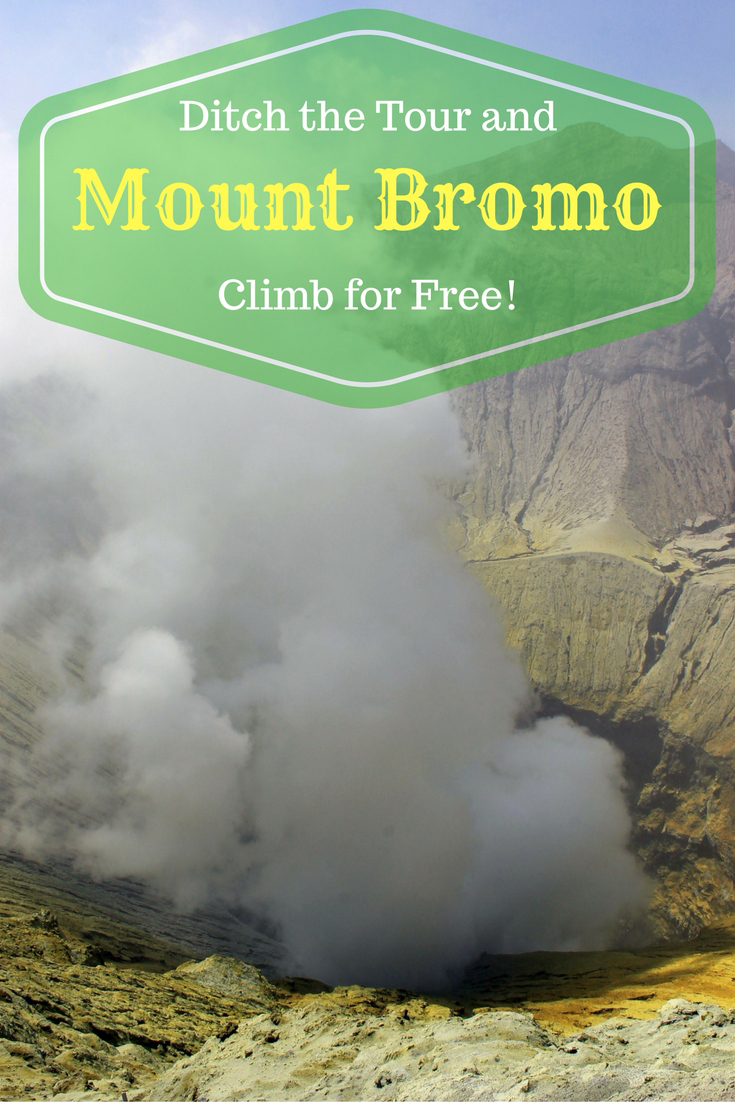 [put_wpgm id=40]
*** The Final Word: It's an incredible experience to hike Mount Bromo without a tour, don't miss it! ***
Which did you prefer hiking – Mount Bromo or Mount Ijen?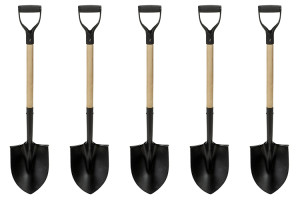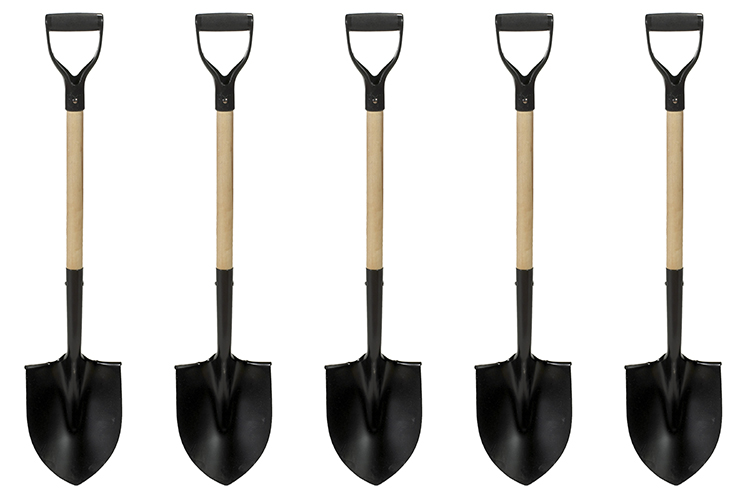 Super easy DIY travel around city centres
Once you arrive in Cemoro Lawang, you can watch sunrise & climb into the crater of Mount Bromo on your own two feet!
* This post contains affiliate links, which means that we receive a small commission if you click on a link & purchase something that we have recommended – at no extra cost to you. This helps us to keep our site running so we can continue to provide free content. Thank you for your support!
Visited in October 2015