There are many things to do in Real de Catorce, the desert ghost town in the mountains of Mexico – find out how to get there, what to eat & where to stay in this fascinating Pueblo Magico.
History of Real de Catorce
It is amazing the lengths people will go to in order to reach Real de Catorce in Mexico.
Any visitor needs to invest at least three days to visit the reinvigorated ghost town. Is it worth it? We here at DIY Travel HQ say YES – there are many things to do in Real de Catorce!
* Don't forget to purchase travel insurance before any trip to Mexico. We've been using World Nomads for over 10 years – it's the best-value provider we've found & we've also never had any issues on the few occasions we've had to make a claim.
Real de Catorce was founded in 1779 as a mining town, and the decline in silver prices in 1905 led to the closing of the mine.
The town was slowly abandoned over the next several decades.
The population dropped from 40,000 to less than a thousand during this time. It wasn't until wealthy investors started opening up hotels and restaurants that Real de Catorce's fortunes began to change.
Real de Catorce is currently listed as a Pueblo Magico, and has a healthy mix of renovated buildings with abandoned properties.
Hopefully as the town continues to progress as a tourist destination, there is still some historic buildings left to decay.
Otherwise, the time and cost to visit this magical town will not be warranted.
Things to do in Real de Catorce
The attractions in central Real de Catorce can all be quickly covered in a few hours.
The more time consuming, but worthwhile, sights require some exercise as you explore around the town.
Let's start with the basics before we move on to the latter.
Templo de la Purisma Concepcion
The Templo de la Purisma Concepcion is one of the top things to do in Real de Catorce & the largest structure in the town.
It may not look big when walking down the street, but it dwarfs all other buildings when viewed from a distance.
The big draw for Mexicans is the portrait of St. Francis of Assisi.
He is believed to help resolve the faithful's problems, and numerous examples have been cited as "proof".
Located across the street is the Casa de Moneda.
For a few brief years, this location minted coins from the locally sourced silver.
Today, it collects them as the only attraction in Real de Catorce that requires an admission fee.
The facility has been transformed into a museum with several temporary exhibits.
Those in need for more money can withdraw cash from Real de Catorce's only ATM, located in the Palacio Municipal behind Casa de Moneda.
This has to be the worst attraction listed on the tourist map of things to do in Real de Catorce.
The plaza is little more than a gazebo surrounded by a walkway and some vegetation.
The fountains on the corners used to contain potable water for resident use.
Nearby is Galeria Vega M57, an art gallery open on weekends from 11 am to 5 pm.
Palenque de Gallos and Plaza de Toros
The real excitement comes when you learn what Real de Catorce used to do for entertainment.
Heading down the West side of Plaza de Armas you come across Palenque de Gallos.
This was a cockfighting ring, and has grand Romanesque architecture.
Although cockfighting no longer occurs, the venue is sometimes used for theater.
Further down the street on Libertad is the non-impressive Plaza de Toros.
It is little more than a stone circle, and bullfighting no longer occurs here also.
Across the street from Plaza de Toros is the interesting Capilla de Guadalupe and corresponding cemetery.
The church is most notable for literally being built on top of graves. Gravestones contribute a significant portion of the floor.
Outside, it is impossible to reach the church without walking on graves as well.
There are ornate grave sites in addition to simple mounds with a wooden cross marking the head of the grave.
When you first hear of Real de Catorce, people always mention having to drive through a long tunnel before reaching the town itself – it's even rated as one of the best things to do in Real de Catorce.
Tunel Ogarrio was built in 1901, right before the decline of Real de Catorce.
Some may joke that the tunnel sped up the relocation of the residents with easier access out of town. Regardless, it is a fascinating way to reach a mountainous town in Mexico.
The tunnel is relatively small so traffic alternates, and is controlled by walkie-talkie.
The parking lot located just outside the tunnel entrance also features many artesian stalls, which makes for easy souvenir shopping.
Located along a path adjacent to the Tunel Ogarrio parking lot and heading east is Pueblo Fantasmo.
The first ruin you come across, and visible from town, offers amazing views of Real de Catorce.
The lookout can be reached by climbing the path in front of the building, or exploring the second archway on the left.
The first archway allows you to capture Templo de la Purisma Concepcion in the window.
The building itself is a series of crumbing arches, and a deep shaft located in the middle.
Further along the same trail is the more impressive Pueblo Fantasmo.
The ghost town is a crumbling stone masterpiece which affords many unique pictures.
Most notable is the church as it really pops compared to the stone walls that blend in to the mountain elsewhere.
Take your time exploring this area as there are many nooks and crannies to get lost in – Pueblo Fantasmo is definitely one of the top things to do in Real de Catorce.
The first ruin takes 30 minutes to reach, with Pueblo Fantasmo another 15 minutes further. Allow two hours for the entire hike.
Reaching Socavon de Purisima takes approximately 30 minutes from Real de Catorce on the road to Estacion de Catorce.
The road mirrors Arroyo de la Concepcion, and you pass through a rock and a hard place known as Cerro Trocado.
The most distinguishable feature of Socavon de Purisima is the chimney used for a mine.
There are also dilapidated residences on the premises to explore.
For those partaking in a day trip from Estacion de Catorce, consider walking all the way back to town.
The entire journey downhill from Real de Catorce should take 2.5-3 hours.
You not only get to see Socavon de Purisima, but you also get to experience less seen parts of the wonderful scenery.
Plus, the last Jeep back is at 12:30 pm – read on further for transport details.
Real de Catorce Accomodation
Most of the accommodation in Real de Catorce caters to more affluent tourists.
We heard a rumor of a hotel for 50 pesos per night, but only found one that asked 100 pesos per person for a basic room & shared toilets – Hospedaje Familia "Zaragoza".
Then again, what do you expect for so little in a touristy town?
It is located on the left side of Libertad Street before the empty stretch leading up to Plaza de Toros.
If you are staying in Estacion de Catorce, then Hotel San Francisco is your best bet.
There are currently just three rooms, but are nice inside.
Price is 100-120 per person depending on if you require a shower.
The biggest drawback is that none of the doors lock from the outside or inside.
The local price for both locations is 50 pesos per basic room depending on your negotiating skills.
Real de Catorce Restaurants
There are quite a few things to do in Real de Catorce which will work up your appetite – luckily, there are many cafes & restaurants in town.
Street food can be found around Plaza de Armas, and the granary. Gorditas cost 12 pesos / $0.65.
The best place to grab dinner in Estacion de Catorce is at a taco stall that opens at 7 pm. It is located three streets back from the basketball courts, and to the right:
Tacos – 8 pesos / $0.45
Hotdogs – 12 pesos / $0.65
Tortas and hamburgers – 20-25 pesos / $1.05-$1.35
How to get to & from Real de Catorce
Getting to and from Real de Catorce is the troublesome part since it is in the middle of nowhere.
Most tourists start in San Luis Potosi and head to Matehuala. From there it is possible to catch a bus, which will take you through the tunnel to Real de Catorce. Otherwise, you can also take the bus going to Estacion de Catorce listed below.
Another option if coming or going to Zacatecas is to head to San Tiburcio (182 pesos / $9.70, 3 hours, Frontera bus), and catch a bus to Estacion de Catorce (70 pesos / $3.75, 75 minutes, Frontera). This means you will have to stay in Estacion de Catorce for at least the night.
The next morning, catch a Jeep (50 pesos / $2.65) around the plaza or at the gas station between 7:30 am to 8 am. The last return Jeep is at 12:30 pm so either plan on staying in Real de Catorce, or be prepared to walk back.
There is very little traffic on this road so hitchhiking is not dependable. It is also possible to catch a bus to San Luis Potosi (220 pesos / $11.75, 4.5 hours, Frontera) at 8 am on the main road as well.
Getting Around Real de Catorce
Getting around town is easy as the town is condensed and all the main things to do in Real de Catorce are largely within walking distance.
It is possible to rent horses and guides for further excursions or to visit Pueblo Fantasmo or Socavon de Purisima.
[put_wpgm id=3]
*** The Final Word: There are lots of things to do in Real de Catorce but visit for its unique, crumbling desert mountain atmosphere ***
Is there anywhere else in Mexico like Real de Catorce?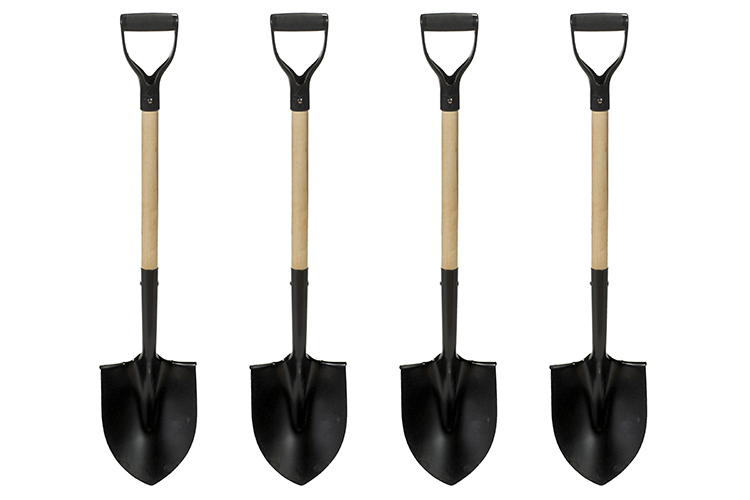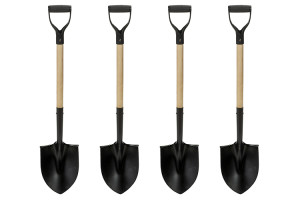 Easy DIY travel outside city centres using public transport
Visited in March 2016