Queretaro is a UNESCO World Heritage City in Mexico, that is perfect for exploring on foot – join us on a walking tour as we make stops at all the top things to do in Queretaro!

Queretaro is an underrated destination in Mexico forever under the shadow of the magical San Miguel de Allende nearby.
Similar to the Procesion del Silencio, we're going to take you on a walking tour of Queretaro.
Thankfully, we won't be carrying a cross and dragging a chain around our ankle in the process…
We recommend purchasing travel insurance before any trip to Mexico. We've been using World Nomads through 80+ countries over the past 12 years and have been really happy with their coverage and services.
Things to do in Queretaro
#1. Convento de la Santa Cruz
We start our tour at Convento de la Santa Cruz (10 pesos / $0.55 suggested donation), which is on the east side of central Queretaro.
The convent is popular among Mexicans, because a tree within the compound produces thorns in the shape of crosses.
Those intrigued may purchase samples outside for a few pesos.
Apparently, the sacred tree began growing this way after a weary friar planted his walking stick in the Arbol de la Cruz.
However, one man's cross is another man's sword.
Emperor Maximilian, younger brother of Austrian emperor Francis Joseph, housed his headquarters in the convent during the siege of Queretaro.
Upon his surrender, the tables were turned and he was jailed at the convent until he was shot by the firing squad.
The Convento de la Santa Cruz is also noteworthy for orchestrating the Procesion del Silencio in Queretaro, and celebrated their 50th anniversary this year.
The festival is marked by robed and hooded faithful carrying log crosses and dragging chains attached to their ankle. Each group is led by an anonymous cluster carrying their patron saint.
The Procesion del Silencio takes place the evening of Good Friday and is meant to mourn the passing of Christ, and pay homage to Our Lady of Solitude.
Several members may beat drums, but no participant makes a sound during their march through Queretaro.
The most impressive aspect is the sheer number of participants.
Departing from the Convento de la Santa Cruz, it took 90 minutes for all the groups to commence.
Included were men of all ages, adolescents, and even young boys just entering school!
Veiled women also participated by carrying candles, and were led by a group carrying their own patron saint.
The Procesion del Silencio is definitely one of the top things to do in Queretaro if you happen to be here around Semana Santa (Easter).
We recommend Lonely Planet's Mexico guidebook
to help you plan your trip.
Just to the east of the Convento de la Santa Cruz is the emblem of Queretaro, Los Arcos.
The aqueduct runs approximately 1.25 kilometers down Zaragoza Avenue, and contains dozens of sandstone arches.
An encompassing lookout takes in the entire length of the aqueduct, and is adjacent to the Mausoleo de la Corregidora.
Downtown Queretaro is filled with parks and plazas.
Upon returning from Los Arcos, you will first encounter Plaza de Armas.
It is bordered on the north by the Palacio de Gobierno, and otherwise lined by restaurants.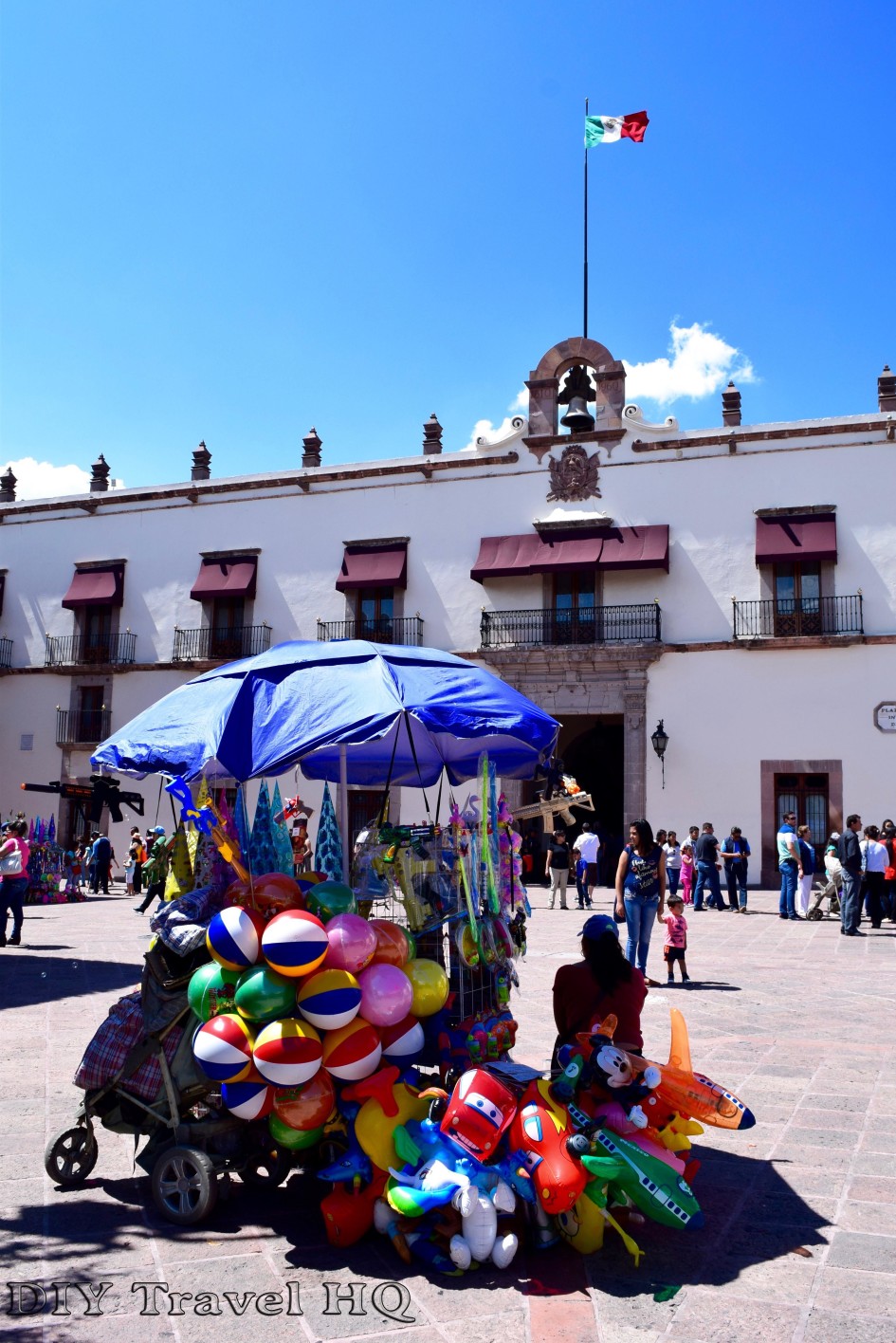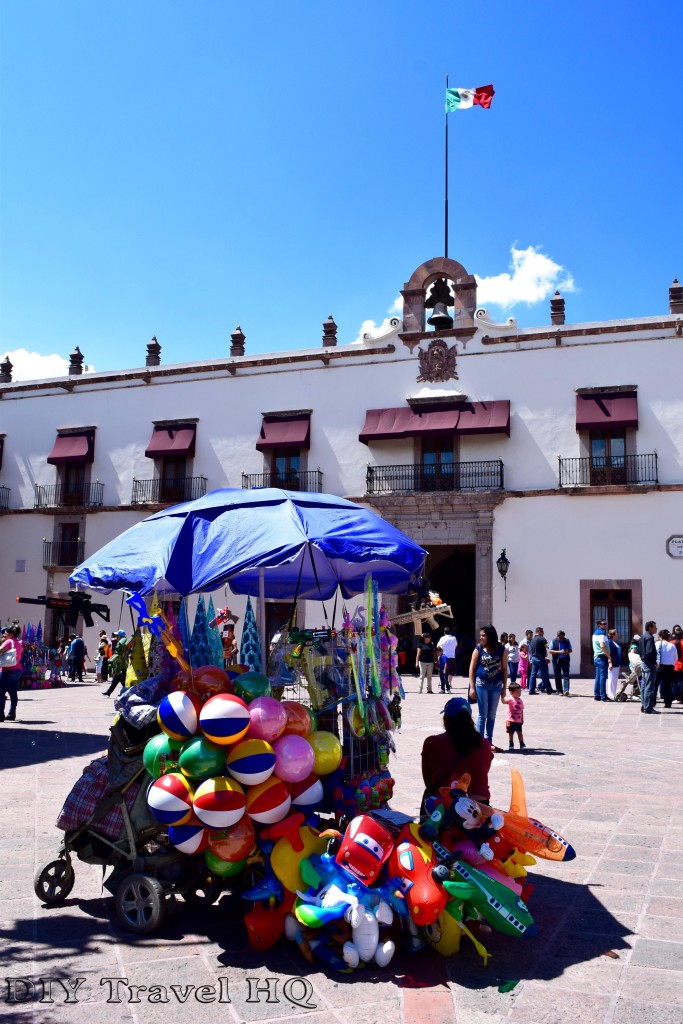 The center is marked by a statue cum fountain with tree-lined pathways nearby.
#4. Templo de San Francisco and Around
It is almost impossible not to see Templo de San Francisco from Plaza de Armas.
The ornate church's dome towers above the surrounding landscape.
Outside Templo de San Francisco is a statue of an Aztec musician.
The front façade of the church is not aesthetically appealing, but the interior is elaborate.
The Museo Regional is next door, and provides a history of Queretaro throughout all the different phases.
This includes the role Queretaro played in the fight for Independence.
Across the street is Jardin Zenea, which sometimes has a plethora of food vendors.
#5. Plaza de la Corregidora and Around
A block north is the Plaza de la Corredgidora featuring the namesake monument and her flame of freedom.
If you are lucky, you will get to see some life-size Mexican rag dolls that are scattered around Queretaro where they originate from.
Around the corner from the statue is the Templo de San Antonio.
In the other direction, the Teatro de la Republica is where the Mexican constitution was signed.
#6. Jardin Guerrero and Around
Heading west down Hidalgo, you will come across the Museo de la Ciudad.
History buffs will be disappointed as this museum is really an art gallery.
The exhibit depicting death and the desert was the most intriguing.
The Templo de Santa Clara towers over the square sculpted trees that line Jardin Guerrero.
Directly in front of the church is Neptune's Fountain.
One block south is the Museo de Arte de Queretaro.
The impressive building was previously a monastery, and now holds European religious art among other genres.
Queretaro Food
One variation of Mexican food that is worth trying is called a Guajolotes Torta (25 pesos / $1.35).
It is a deep fried chili torta filled with potatoes and shredded poultry.
How to get to & from Queretaro
There are a number of attractions in Queretaro so it's just as well that it links well with regional tourist destinations.
The most popular are:
Guanajuato (225 pesos / $12.00, 3 hours, Primera Plus)
San Miguel de Allende (68 pesos / $3.60, 90 minutes, Flecha Amarilla)
Xilitla (340 pesos / $18.10, 7 hours, Flecha Amarilla).
To get off the beaten track, you can also catch a bus from Queretaro to Jalpan de Serra in the Sierra Gorda Biosphere Reserve.
Bernal (44 pesos / $2.35, 1 hour, Flecha Amarilla) is an excellent day trip to see the world's 10th biggest monolith, and largest in Mexico.
Local buses cost 7.8 pesos.
*** The Final Word – There are interesting things to see in Queretaro but it isn't as impressive as Guanajuato or Zacatecas so it can be skipped ***
Have you seen the Procesion del Silencio in Queretaro or anywhere else?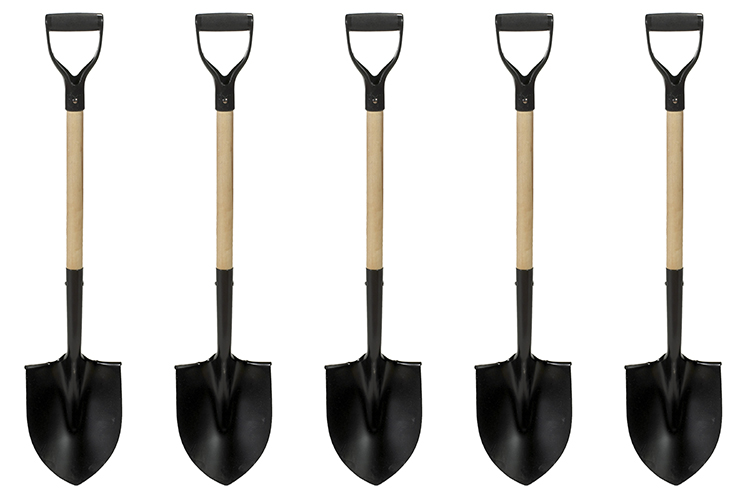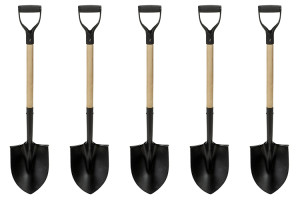 Super easy DIY travel around city centres
Disclaimer: This post contains affiliate links which means that we receive a small commission if you click on a link & purchase something that we've recommended, at no extra cost to you.
Visited in March 2016