What do you get if you mix a multi-cultural hill station with military cadets, horse carriages & colonial mansions? Find out the things to do in Pyin Oo Lwin!
Pyin Oo Lwin: History
To us here at DIY Travel HQ no other place in Myanmar best exudes the atmosphere of the British colonial era than the quirky hill side town of Pyin Oo Lwin – it makes our list of top destinations in Myanmar.
Stately homes and pony carriages along wide, leafy boulevards are scattered with the military personnel and diverse mix of locals and South Asians that reflect the town's interesting history.
In 1896, Pyin Oo Lwin became a major military outpost of the British Raj.
With a temperate climate 6-7 degrees cooler than that of Mandalay, it was also the summer capital and escape of the establishment from the heat and humidity of the cities.
During colonial rule, the town maintained a large Anglo-Burmese population, whose numbers have since been eclipsed by the Indian's and Nepali's that settled here at the same time, together with a growing Chinese influx from the neighbouring Yunnan province.
Pyin Oo Lwin is still a military base and the conspicuous presence of cadets from the nearby Defence Services Academy adds to the town's quirky vibe.
Young men soldier in time around town, carrying black satchels and dressed in green fatigues, red caps and polished black shoes – spotting them is one of the things to do in Pyin Oo Lwin.
Things to do in Pyin Oo Lwin
Another distinctive characteristic of Pyin Oo Lwin are the expansive mansions and villas that exude a distinctive colonial feel.
Of these, the most illustrious is Candacraig, as featured in Paul Theroux's travelogue "The Great Railway Bazaar: By Train Through Asia".
Built in 1904 as a chummery for the Bombay Burma Trading Company, it housed unmarried army officers during the British Raj, including George Orwell – who also live in Mawlamyine.
Later, it became the British Club and a government-run hotel (named Thiri Myaing Hotel) before being turned over to private hands in 2013.
The house is on the outskirts of town, open to wandering and wanderers as one of the best things to do in Pyin Oo Lwin.
An elegant sign sill stands proudly, inside a set of rusty gates, along a long driveway leading up to a classic colonial manor.
Large old fashioned rooms and a restaurant can be seen through the large pannelled windows.
The building is aging and the grounds are unkept and overgrown, it's allure is of the eery and haunted persuasion rather than the luxury and affluence of its former reputation.
Yet, amongst the once-manicured gardens, it is easy to imagine the magnificence of a bygone era: elegant ladies and parasols, men and bowler hats, tea parties and croquet on the lawns.
A colourful complex unique from other Buddhist shrines in Myanmar.
Built by Yunnanese immigrants, it also houses an orphanage and nursing home.
A present from Queen Victoria, the clock stands in the centre of town.
It is apparently identical to one the Queen also bestowed on Cape Town, South Africa.
What it does truly copy, however, is the style of Big Ben, playing 16 notes before the hour, just like the iconic London ticker.
The busy central market is located near Purcell Tower.
Here you can find all sorts of products from the surrounding fields such as fruits, vegetables, coffee & jams – check it out as one of the top things to do in Pyin Oo Lwin.
Accommodation in Pyin Oo Lwin
$16 for a double room with ensuite, breakfast and wi-fi.
How to Get to Pyin Oo Lwin
The best way to reach Pyin Oo Lwin is by train from Hsipaw – this journey will take you across the incredible Gokteik Viaduct.
Departs Hsipaw:                    09:40
Arrives in Pwin Oo Lwin:      16:05
Ticket fare:                             2750 kyat (upper class), 1200 kyat (ordinary class)
For more information, see our post Onboard the Gokteik Viaduct Train From Hsipaw.
Did you enjoy reading The Quirky & Colonial Town of Pyin Oo Lwin? 
Pin it and help others find it too!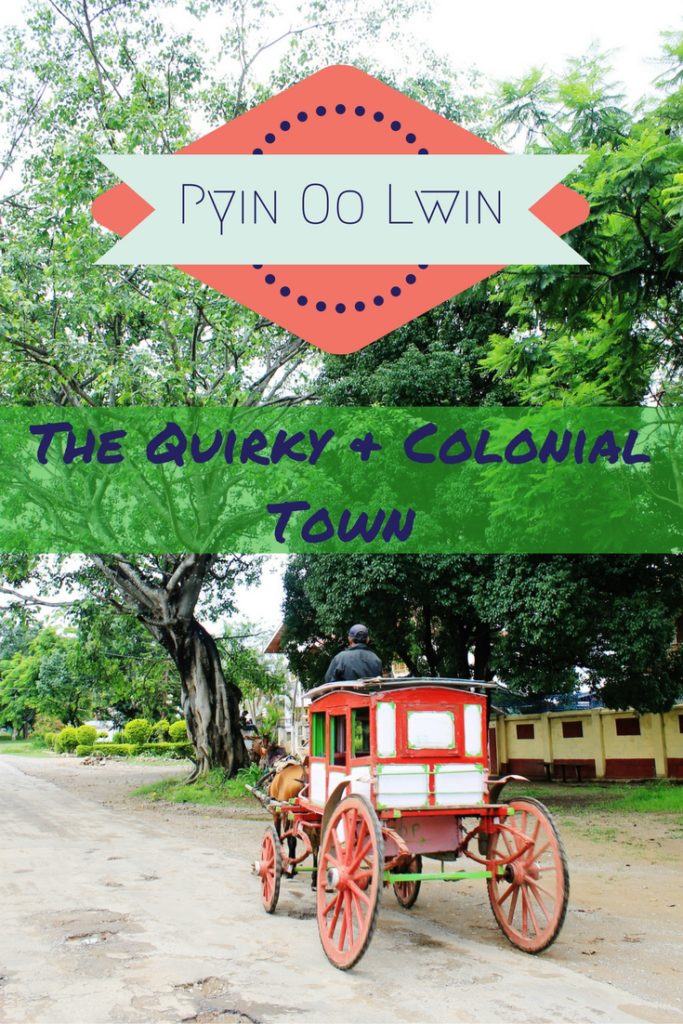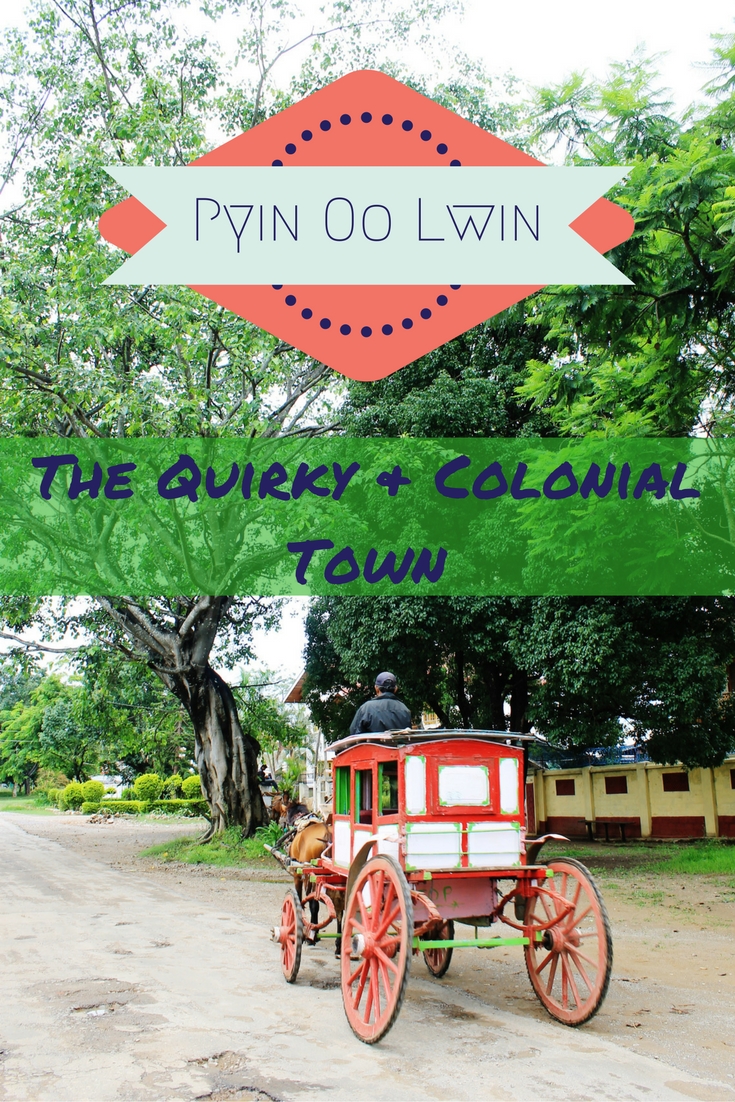 *** The Final Word – There are lots of interesting things to do in Pyin Oo Lwin making it worth a visit if you have time to explore the region ***
What's your favorite colonial town?
Visited in June 2014