There are over 4000 temples in Bagan – we've reviewed & photographed the 12 best temples in Bagan to help you decide which ones to visit.
12 Best Temples in Bagan
The "sunset pagoda" is aptly named for its 360 degree views of the temple landscape which, at twilight, are bathed in a soft red light.
It is the most popular sunset viewing spot, a time when the local vendors descend and the tourists quickly ascend, five levels up a set of extremely narrow and steep steps, to the uppermost terrace and vantage point.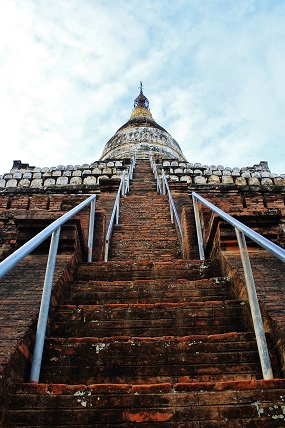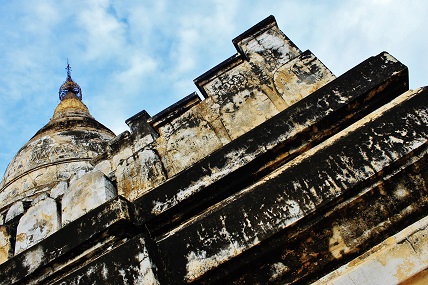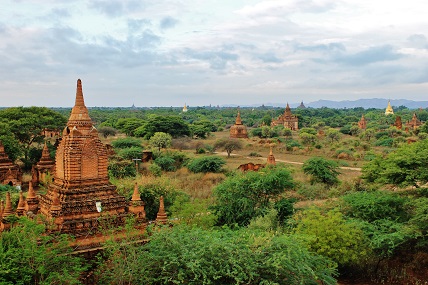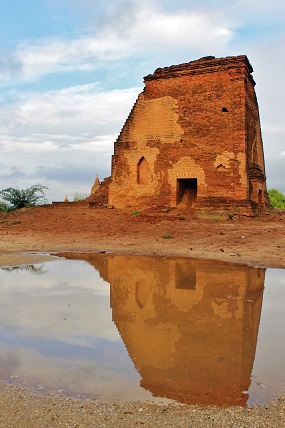 Thatbyinnyu Pahto is 63m in height. It is not only one of the best temples in Bagan but it is also the highest temple.
Comprising of 2 square storeys of brick masonry covered in white stucco, Thatbyinnyu is an imposing structure featuring 3 terraces with gold-tipped spires.
Built in 1144, it is a classic example from Bagan's Middle Period.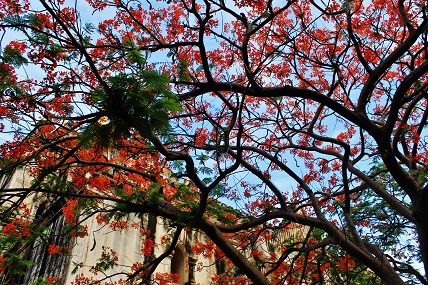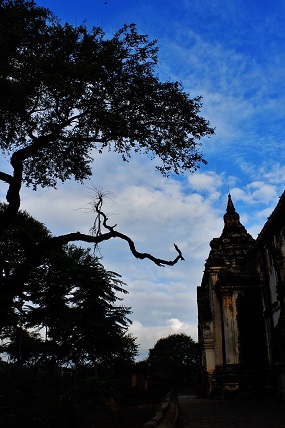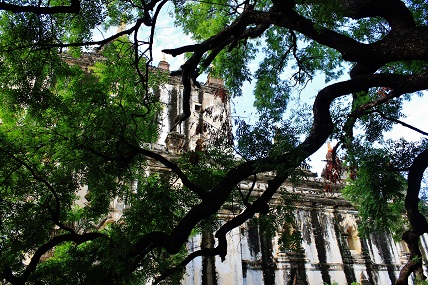 This is the only surviving Hindu temple, dedicated to the Hindu God Vishnu.
Of the original 10 avatar statues, 7 remain.
It was badly damaged in the 1975 earthquake – only the main hall and superstructure are still standing.
A sign dates the temple to the early 11th century, before the Southern school of Buddhism arrived in Bagan.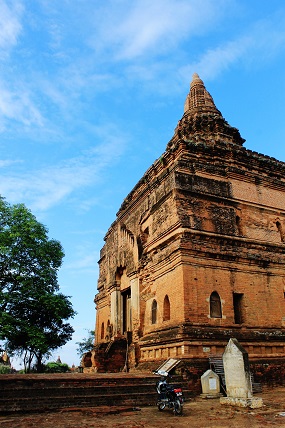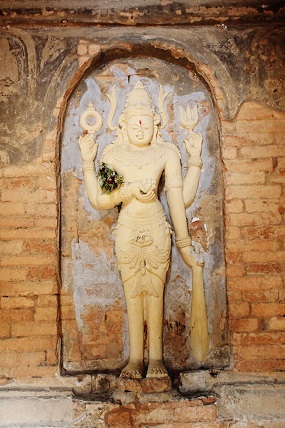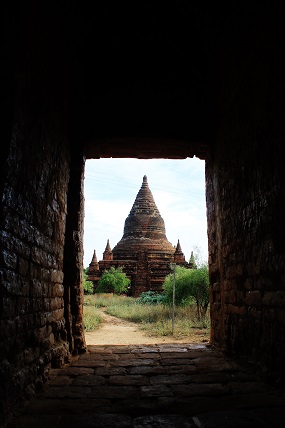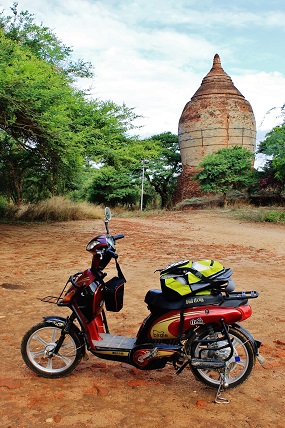 Manuha Paya is an active and modern-looking temple in Myinkaba village, making it one of the best temples in Bagan.
It is named after the Mon king from Thaton, who was held captive here by King Anawrahta.
3 large Buddhas at the front of the temple, and a long reclining Buddha at the back, dominate their cramped quarters – supposedly representing the unease felt by the King himself in his confinement.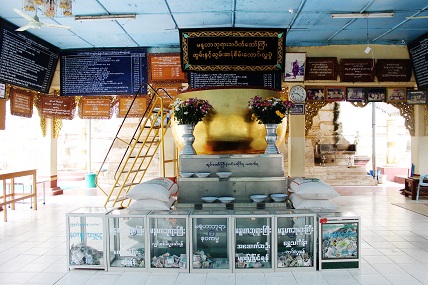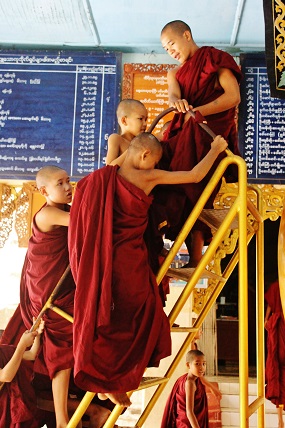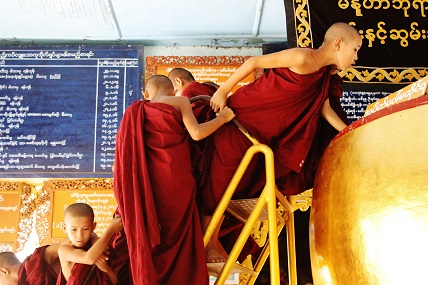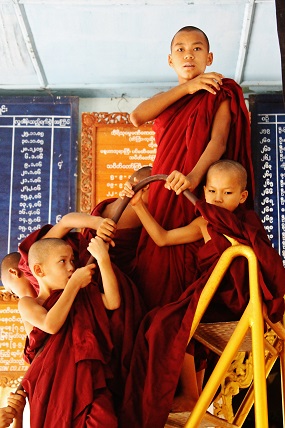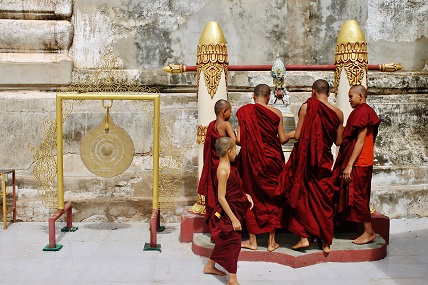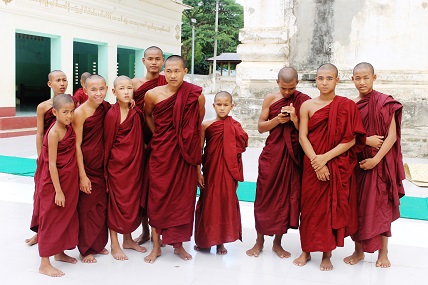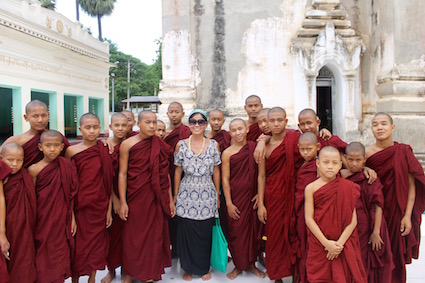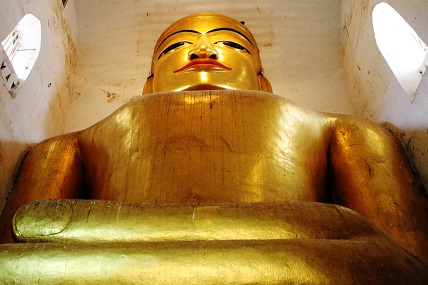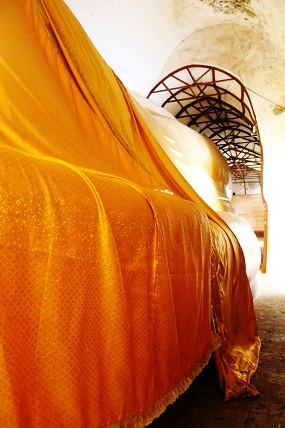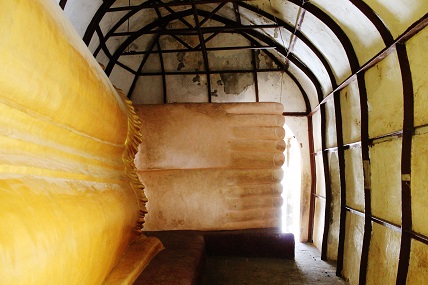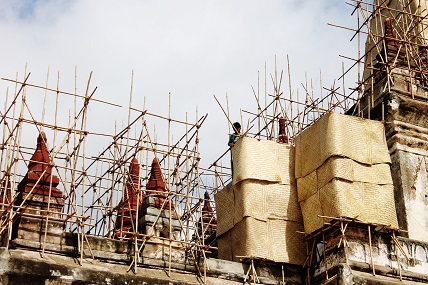 Mingalazedi is a beloved "sunrise pagoda", before the top section was blocked to tourists – that was a disappointment for us here at DIY Travel HQ.
It can still be climbed up to the 2nd terrace, each of which feature glazed Jataka tiles carved with pictures.
Another notable characteristic is its enormous bell-like dome.
Built between 1268-1274, the temple was the very last of the large Late Period buildings.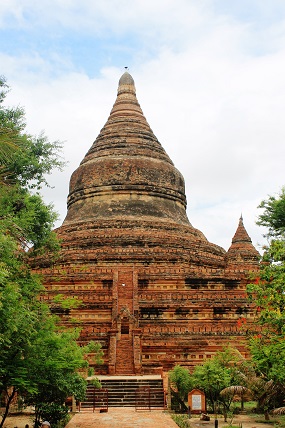 The second largest temple, Gawdawpalin Pahto stands 60m high and was built in the 12th century.
Its name means "Platform to which Homage is Paid" and inside there are modern altars and Buddha statues, in front of fading murals along the walls.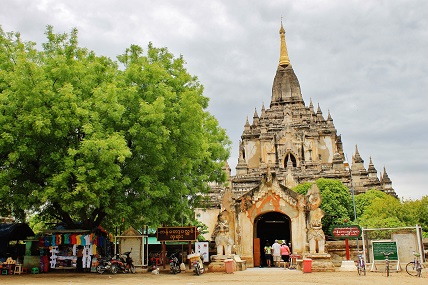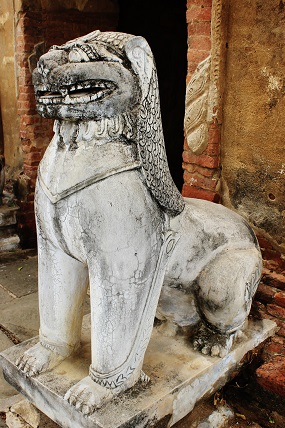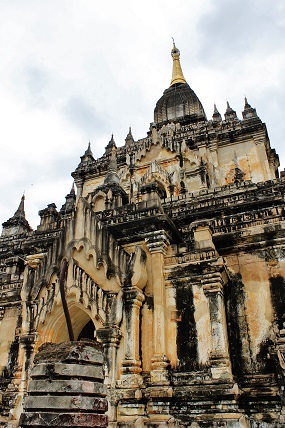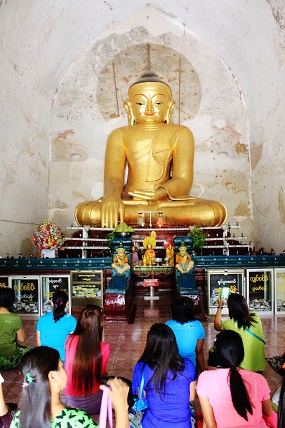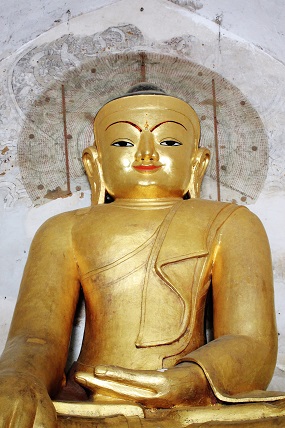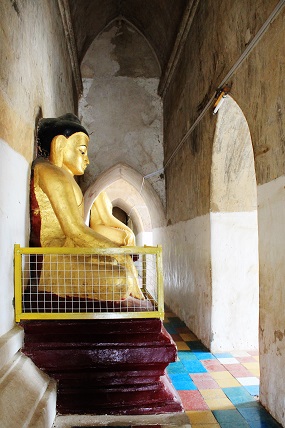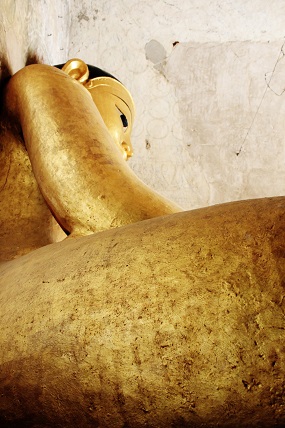 A tomb-like structure, Upali Thein is aesthetically unique and refreshing from the typical red-brick temples.
The roof balustrades are a characteristic of Burmese wooden architecture and it's one of the best temples in Bagan.
Built in the mid 13th century as an ordination hall, its walls and ceilings are brightly painted with religious frescoes, only visible through the windows of this locked building.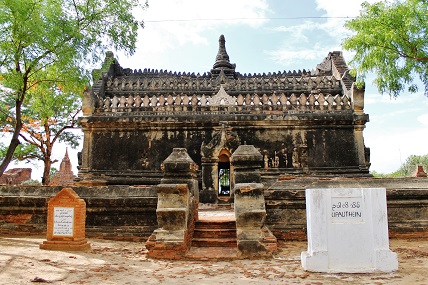 An elegant two storey temple set on verdant grounds behind an enclosing wall, Sulamani Pahto boasts delicate detailing in the exterior and interior facade.
Original murals lie on the inside, local hawkers on the outside and restoration workers on the building itself.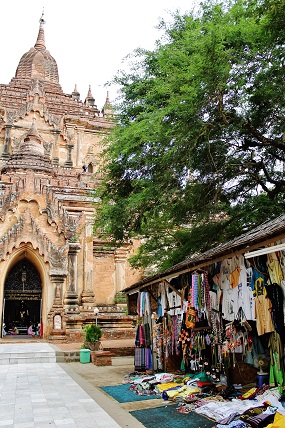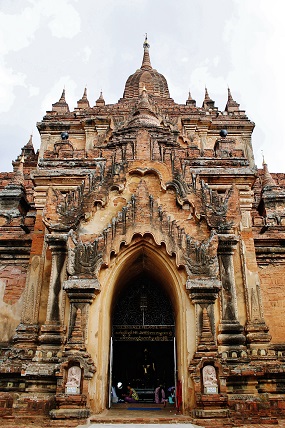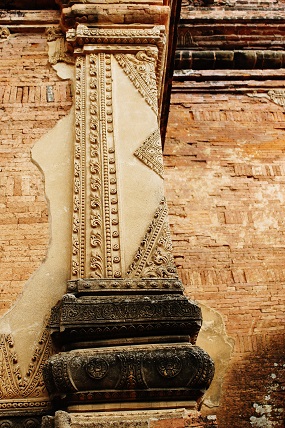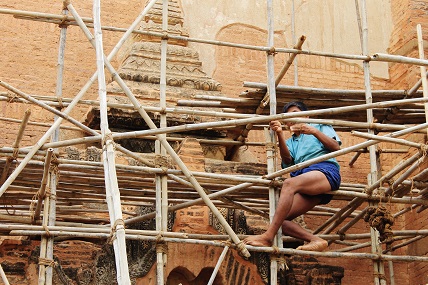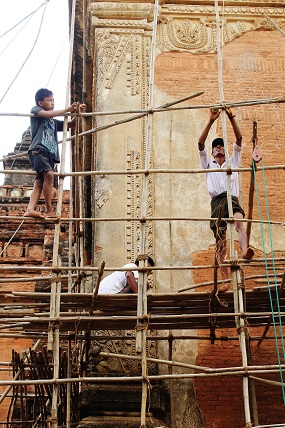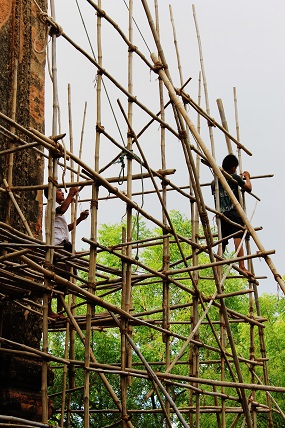 Meaning "Gourd Pagoda", the Pyu-style stupa of Bupaya is exactly that.
A streamlined, bulbous dome situated on the banks of the Irrawaddy River, its terrific location is a popular sunset viewing alternative, minus the temples – and the crowds.
Bupuya is certainly unique & that makes it one of the best temples in Bagan.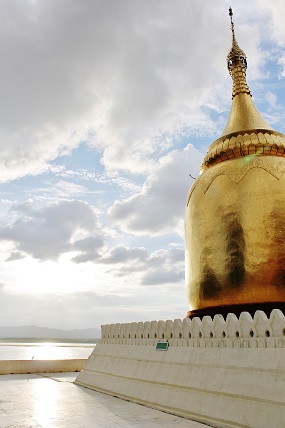 One of the oldest stupas in Bagan, Shwezigon was built in 1057 and became a prototype for all other stupas across Myanmar.
It is particularly reminiscent of Yangon's Shwedagon Pagoda.
A gilded zedi sits atop 3 raised terraces; the whole structure is covered in heavy gold gilding.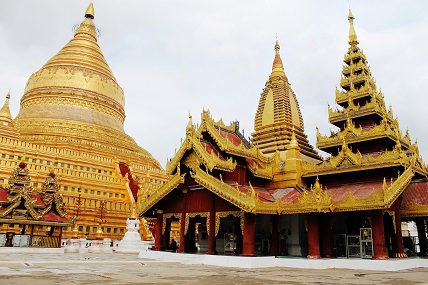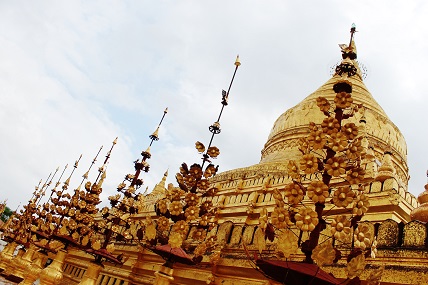 A standout attraction in a land of wonders, Ananda Pahto is not only one of the best temples in Bagan but it's also one of the largest, finest, best preserved and most venerated.
It was built between 1090-1105, a terraced temple crowned with a 52m high corncob golden hti ornamental tip.
It lies in a cruiciform layout, with four standing Buddhas inside facing the four cardinal directions.
The perfect dimensions of Ananda are strongly influenced stylistically by Indian architecture, in a wonderful fusion with traditional Mon aesthetics.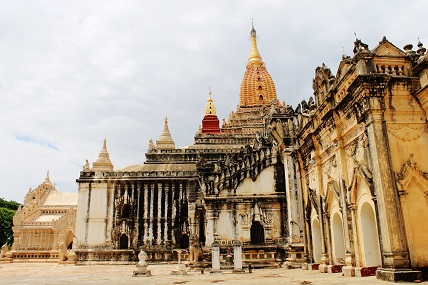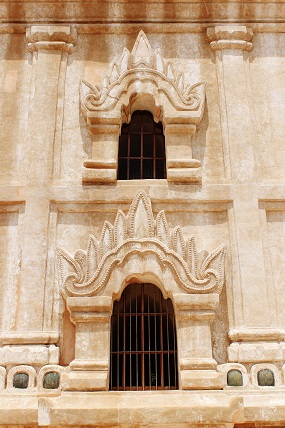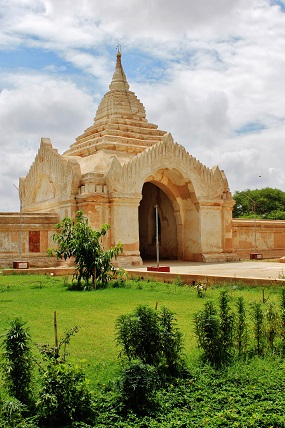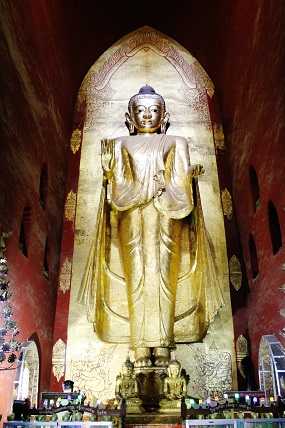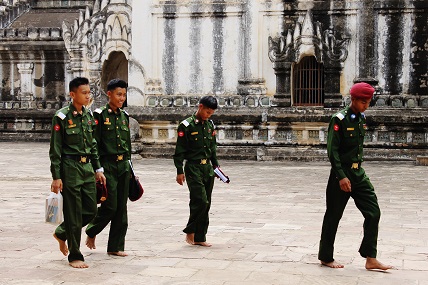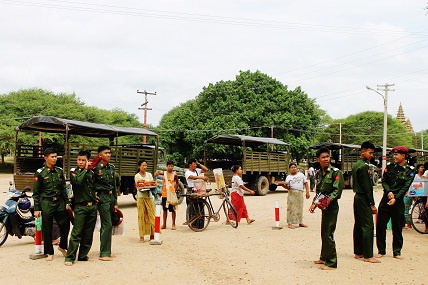 Dhammayangyi Pahto is a huge, walled 12th century temple visible from all parts of the Bagan plain.
It is a massive brick complex with darkened corridors, porticoes, terraces, stairways and Buddha-topped altars.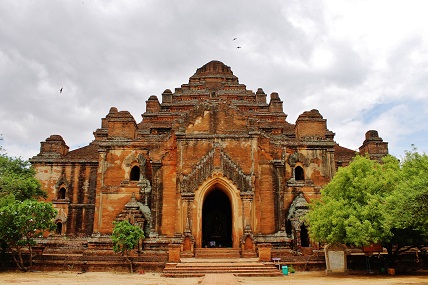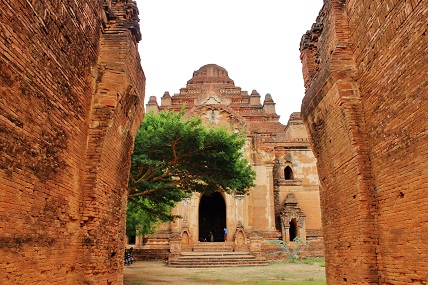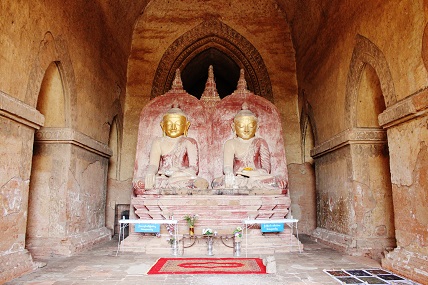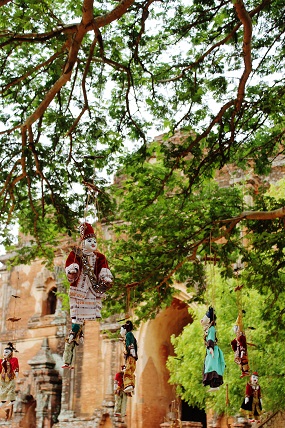 Know Before You Go
Bagan entrance fee: Entry to the Bagan Archaeological Zone costs US$15 for a 5 day pass to the main areas of Nyaung U, Old Bagan and New Bagan
How to get there: A night bus leaves Mandalay at 10pm and arrives in Bagan around 3:30am
How to get around: E-bike – A one-seater costs around 6,000 kyat / $6.00 in 2014 per day, a two-seater around 9,000 kyat / $9.00
Did you enjoy reading 12 Best Temples in Bagan: Sunrise to Sunset?
Pin it and help others find it too!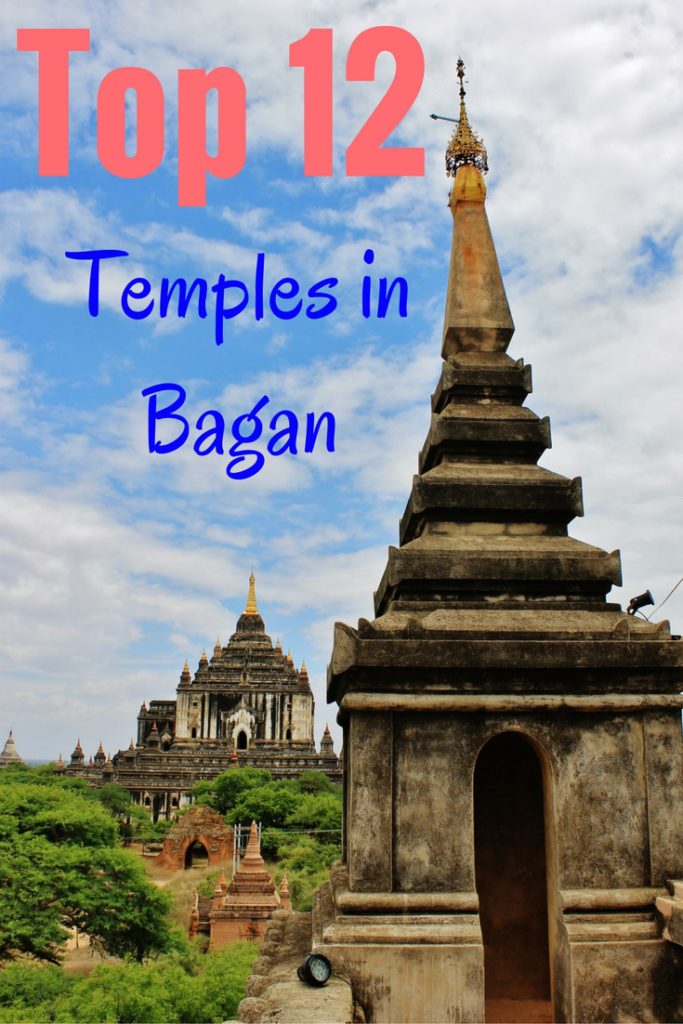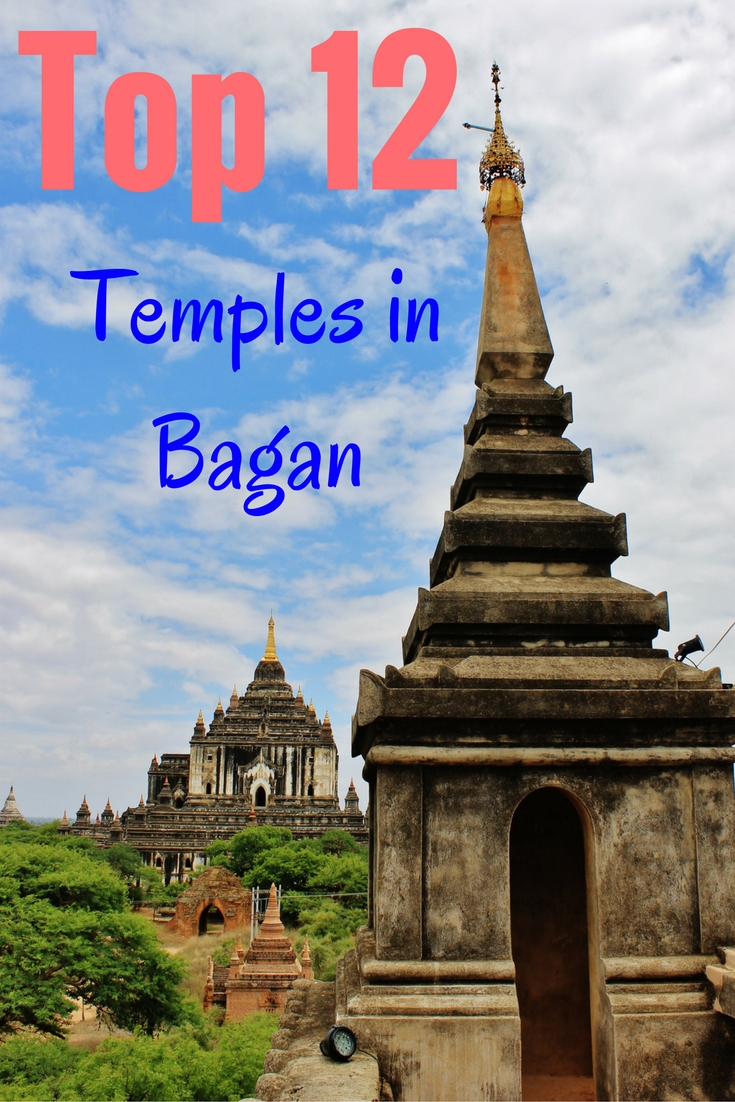 *** The Final Word – Bagan is incomparable & unmissable. Try to visit as many of these 12 best temples in Bagan as possible! ***
Is Bagan the most impressive ancient temple site in Asia?
Visited in June 2014