Bagan is the largest ancient temple complex in Asia and arguably the most impressive – learn about it's 1000 year-old history & what to expect when visiting in our Bagan Travel Guide.
Bagan Travel Guide: History
Even by DIY Travel HQ & world standards, Bagan is a behemoth in the rankings of ancient temple complexes and archaeological triumphs.
It's one of the top 4 destinations in Myanmar.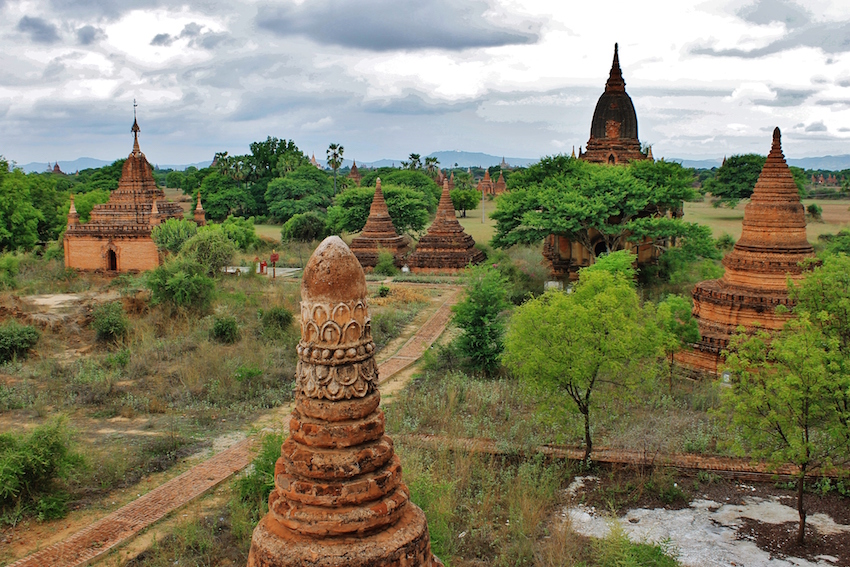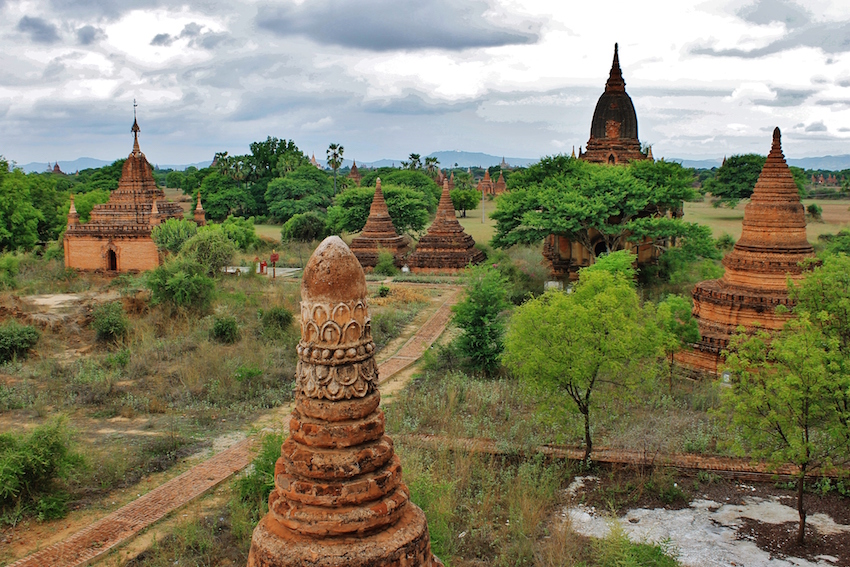 Spread across a desolate landscape dotted with thousands of stupas, it possess an atmosphere of peaceful serenity impossible to attain at the tourist mecca of Cambodia's Angkor Wat.
And in contrast to the single-structure marvel of Indonesia's Borobudur, Bagan's panoramic vista and magnitude of scale is incomparable.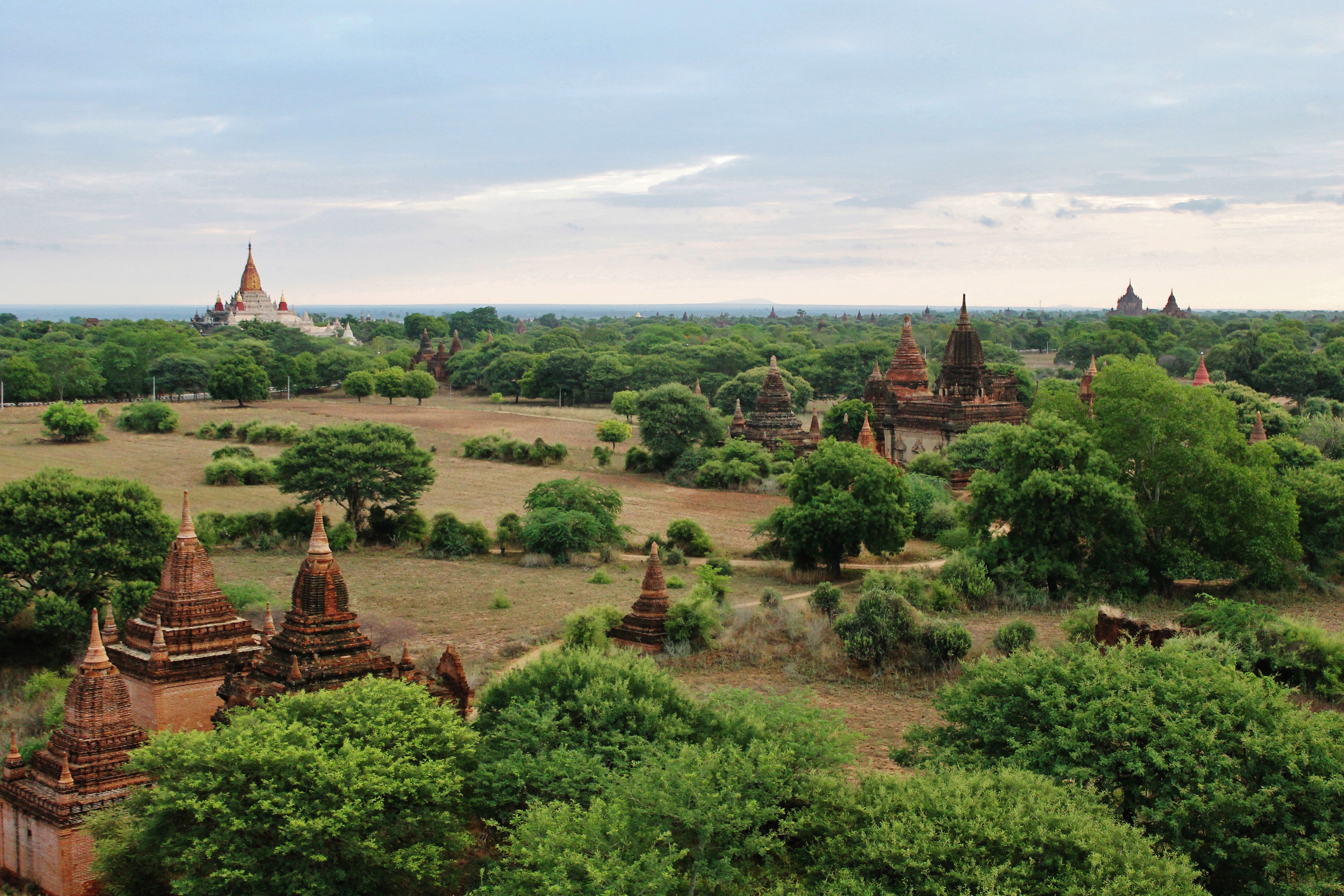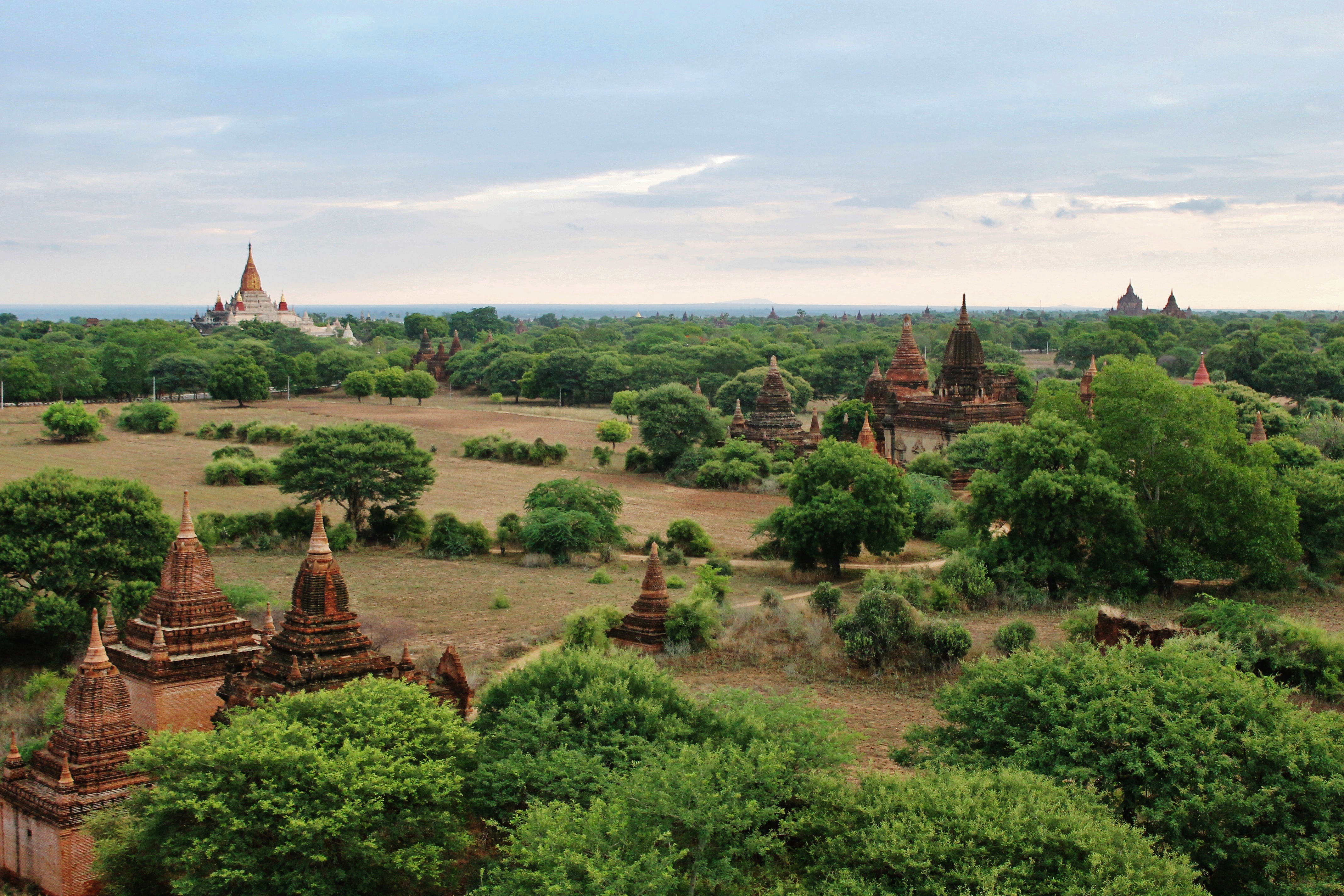 Bagan was largely constructed from the 9th to 13th centuries and served as the capital of the Pagan kingdom.
During its height, it boasted 10,000 Buddhist temples and pagodas.
The number remaining today is estimated to be between 2,000 and 4,400.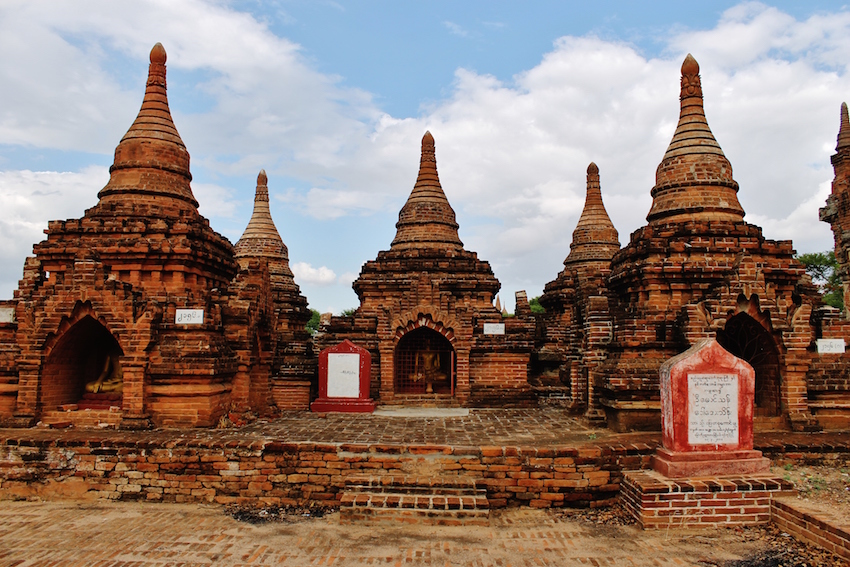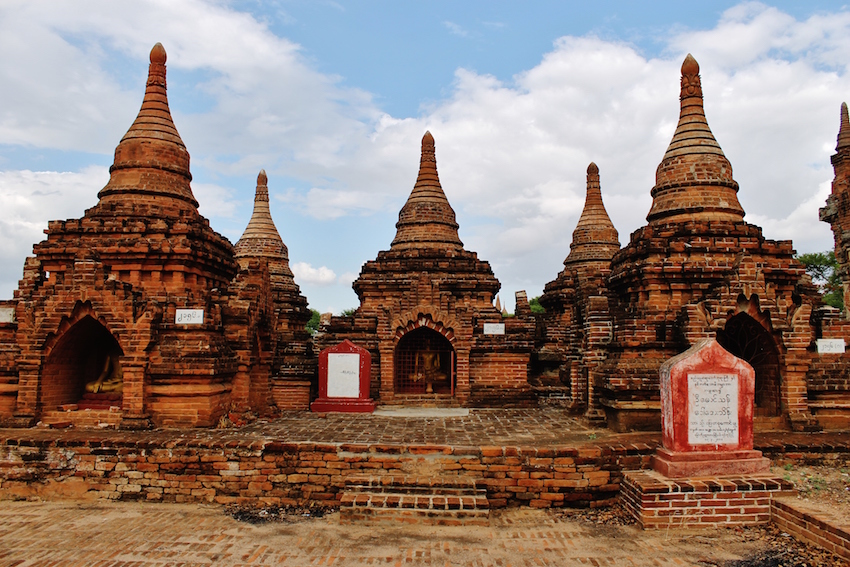 In the ancient capital of the Kingdom of Pagan, the extraordinary temples of Bagan were largely constructued under the rein of King Anwrahta, between the 11th and 13th centuries.
On ascension of the throne in 1044, the King immediately commenced a fervour of building that would establish Bagan as the undisputed cultural and religious centre of the Pagan Empire.
During this period, Myanmar was in a transition stage from Hindu and Mahayana Buddhist beliefs to that of Theravada Buddhism, which remains the country's principal form of religion today.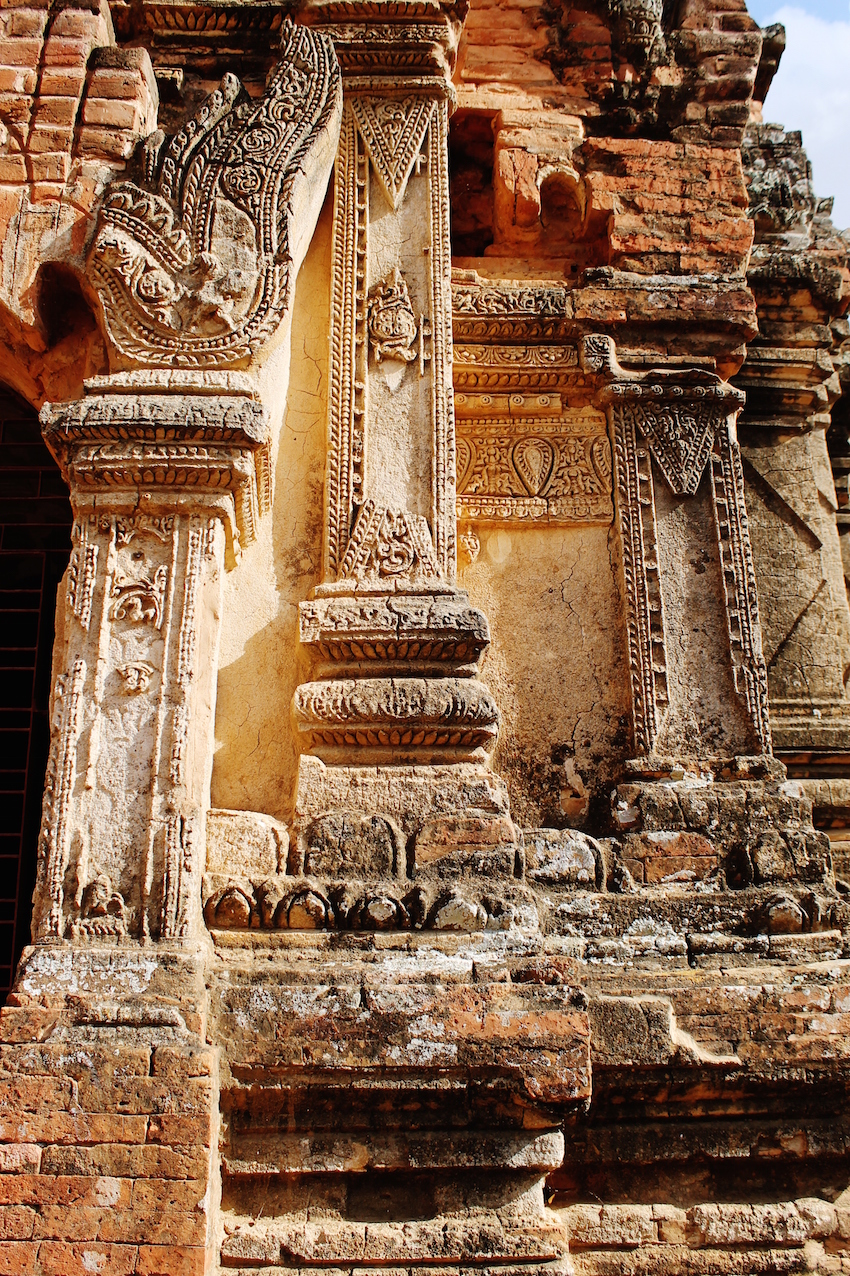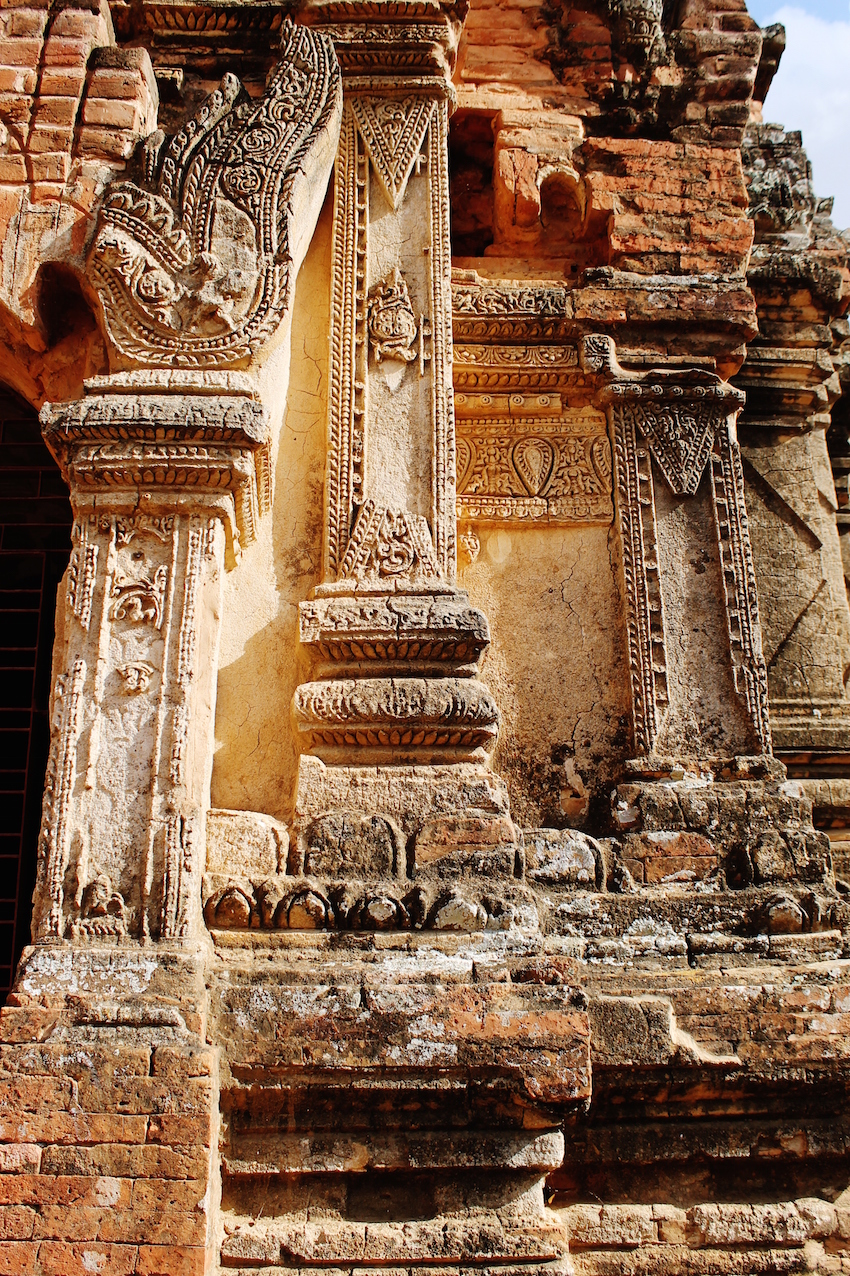 More than 10,000 Buddhist temples, monastaries and pagodas were constructed in the plateaus of Bagan alone, of which a disputed number from around 2000-4000 remain standing today.
At the end of the 13th century, Bagan's reign of glory came to an abrupt end with the repeated invasions of Kublai Klan's Mongol armies.
Internal conflict over the control of Northern Myanmar between the Shan, Mon and Bamar tribes also contributed to its collapse.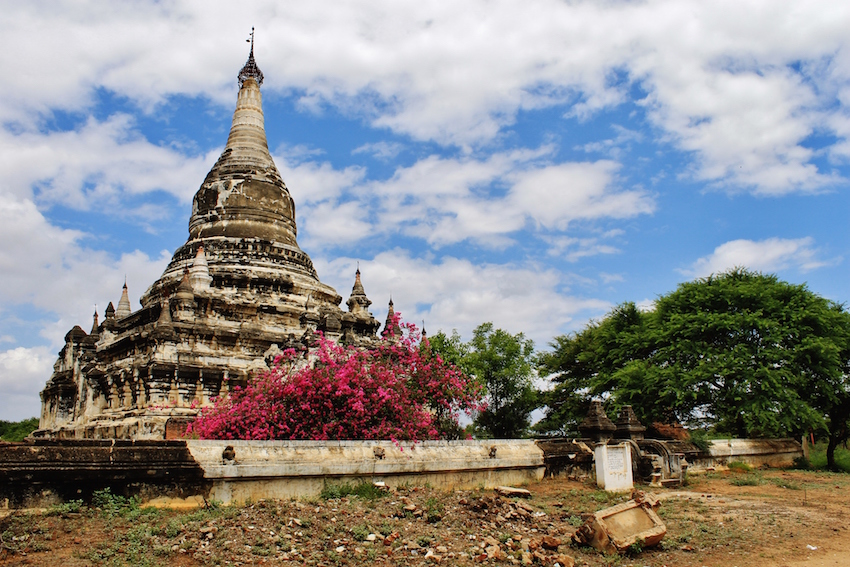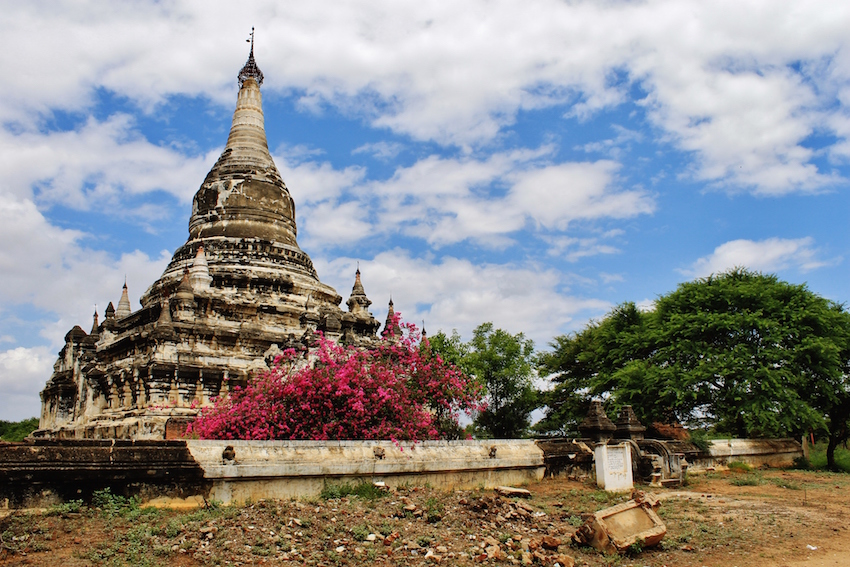 For the next 400 years, Bagan was an abandoned wasteland, plagued and plundered by bandits, hanted and hunted by nats (guardian spirits).
Then, in the 19th century, the British took control of the region and the Burmese started resettling in.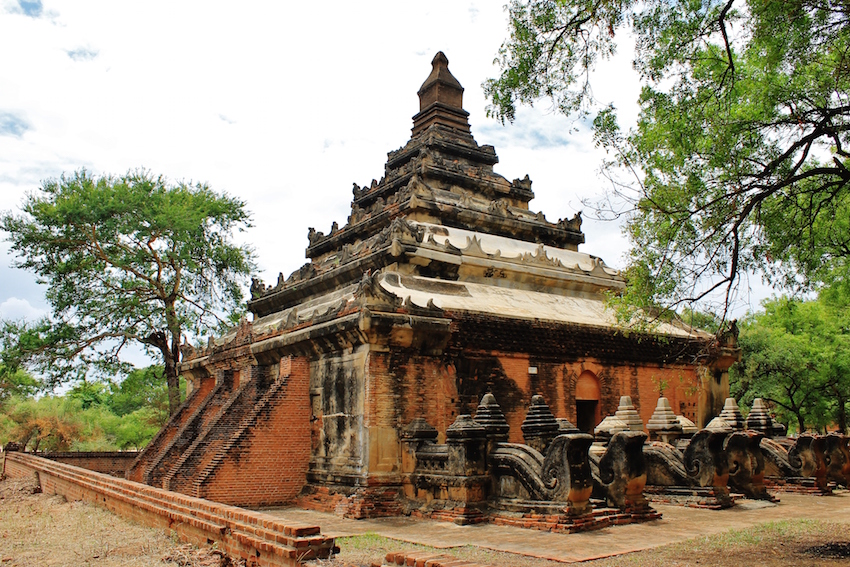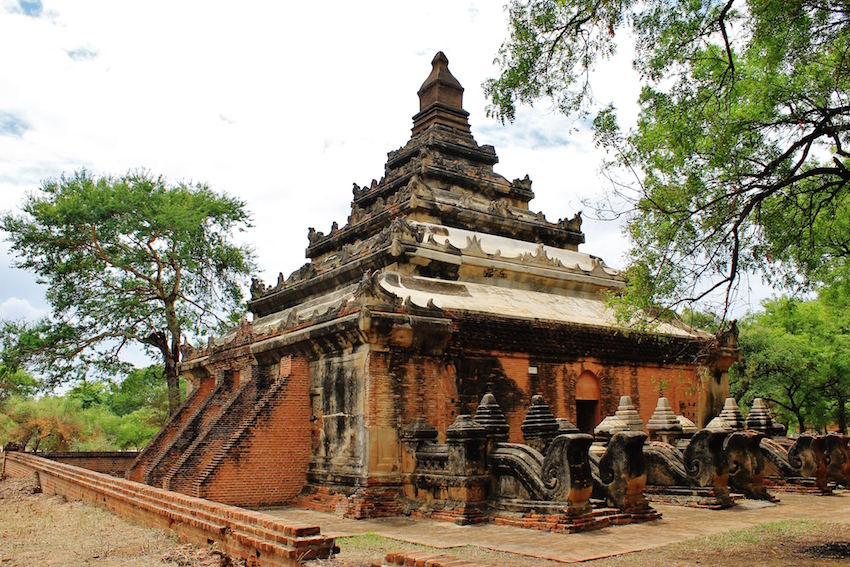 Small populations established village life around the temples, until 1990 when the military moved the inhabitants by force, particularly from Old Bagan to New Bagan, 3km south and away from the core temple sights.
A powerful earthquake in 1975, registering 6.5 on the Richter scale, badly damaged many of the temples across the site.
Reconstruction work commenced almost immediately, and together with restoration and conservation, remains an ongoing project throughout Bagan.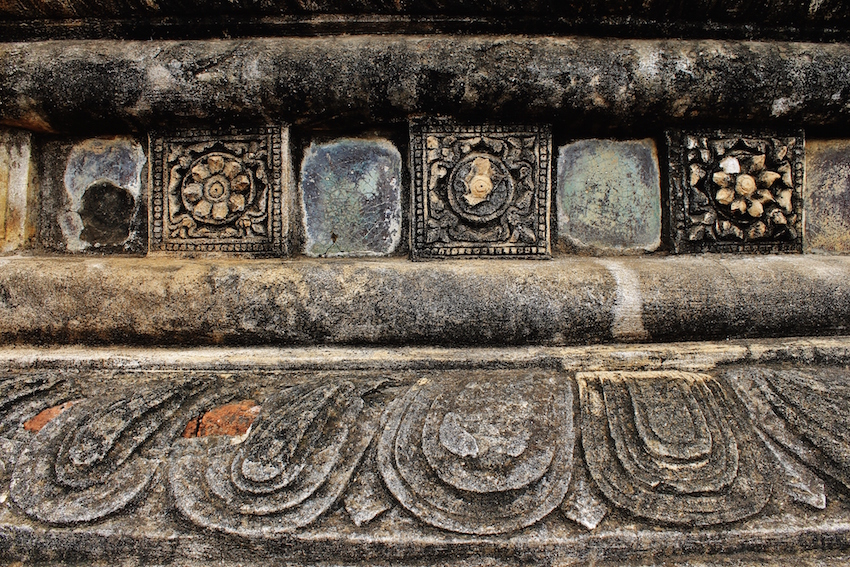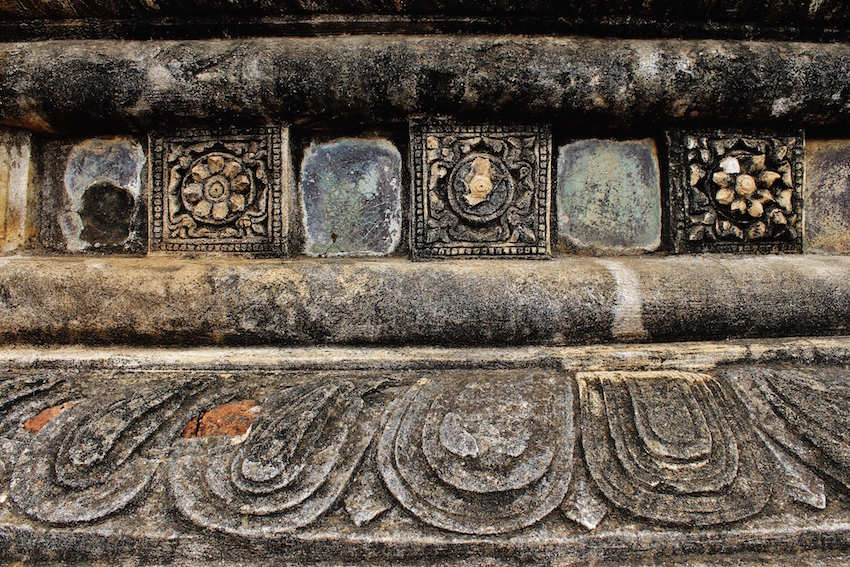 Bagan Travel Guide: Getting Around
The temples are spread across a massive 42km sq plain, and though the principle sites are grouped close together, they are still far enough to make walking a strenuous challenge, especially under the scorching sun.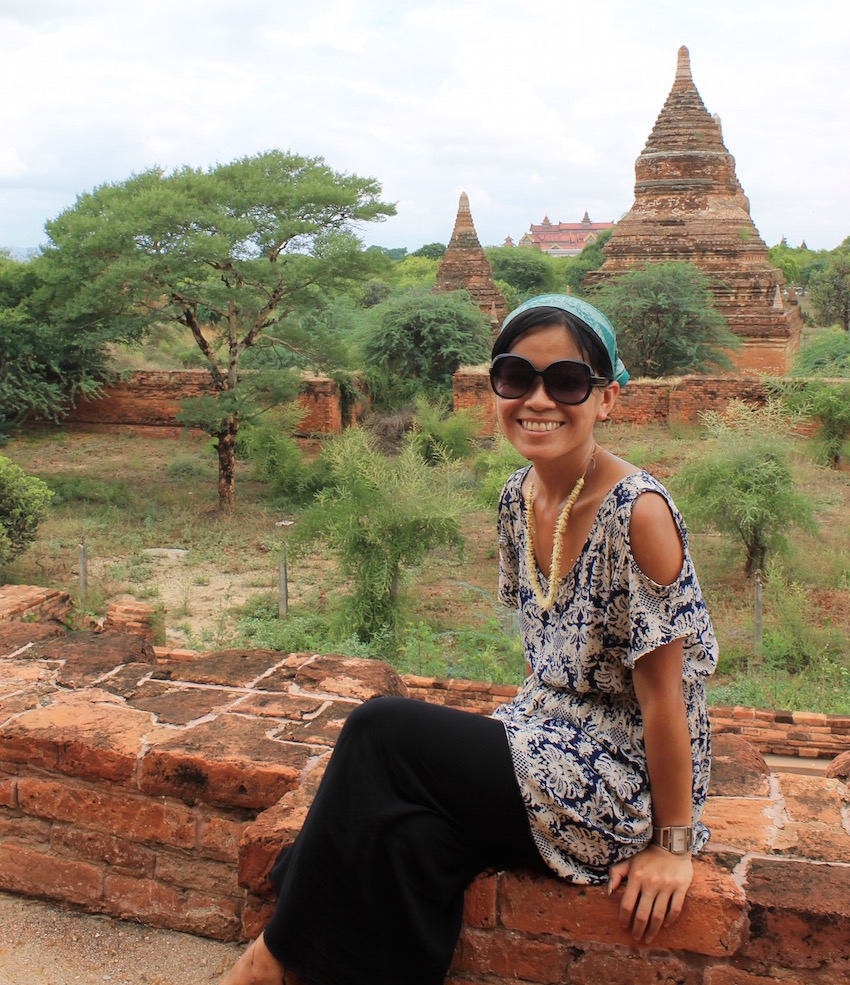 More scenic than a car, faster than a bicycle and more independent than a horse cart, the recent introduction of the e-bike is a popular and modern alternative of touring around Bagan.
A one-seater costs around 6,000 kyat / $6.00 in 2014 per day, a two-seater around 9,000 kyat / $9.00.
Being powered by battery, it needs recharging back at the rental store at least once on a full-day out…. to avoid emergency call-outs…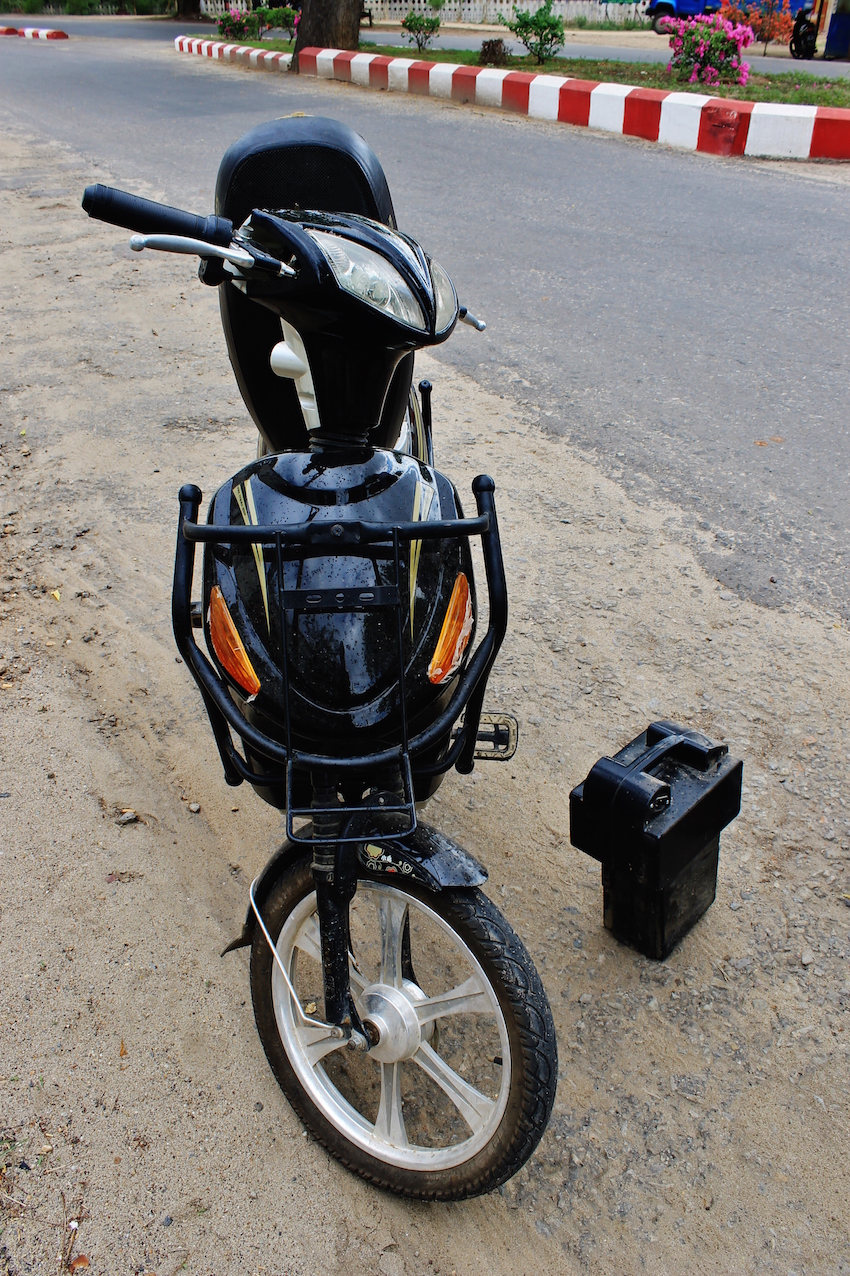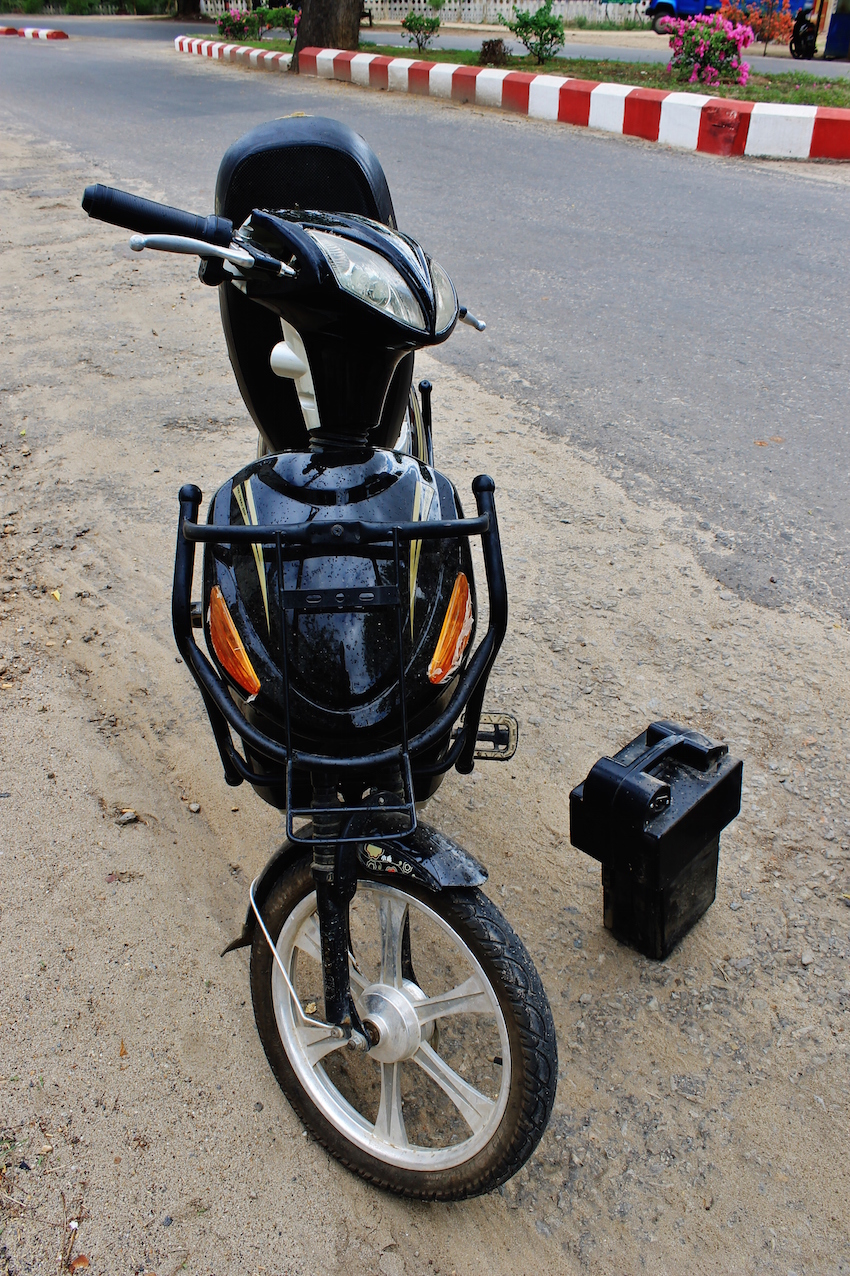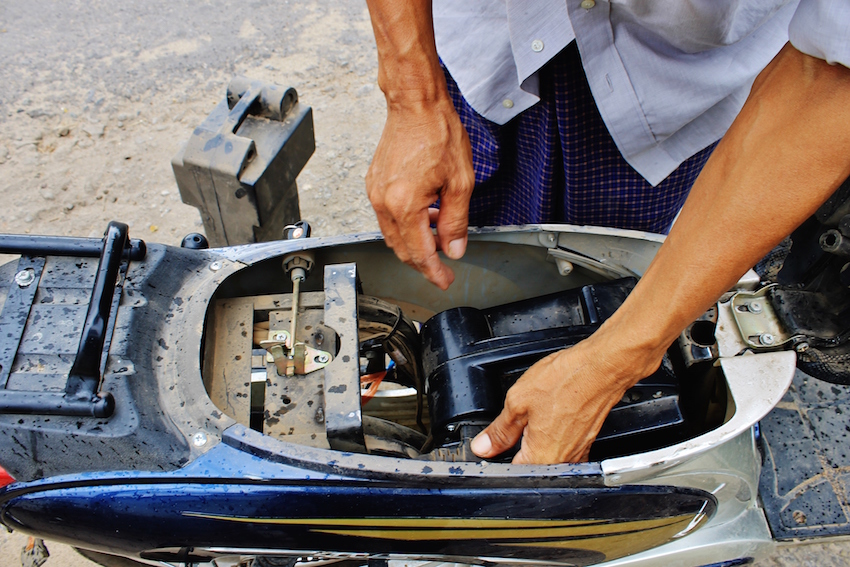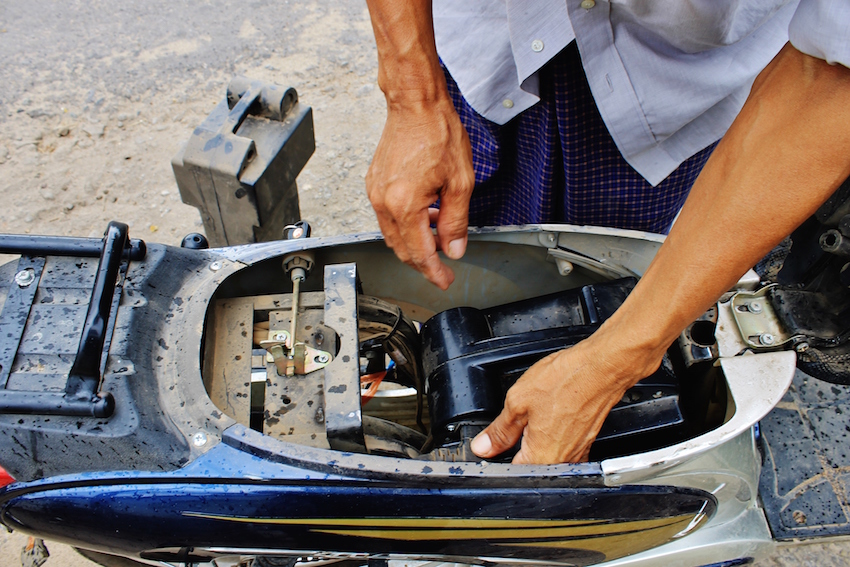 Emergency repairs are another likelihood..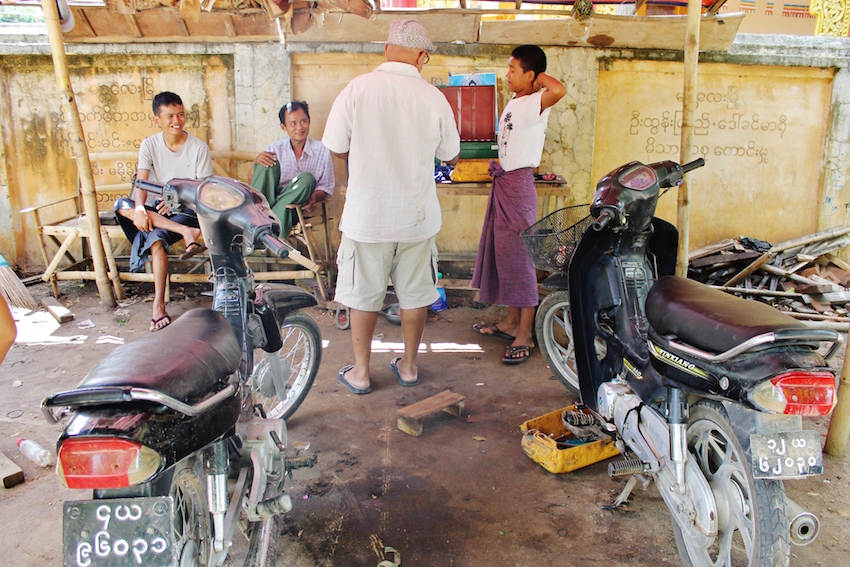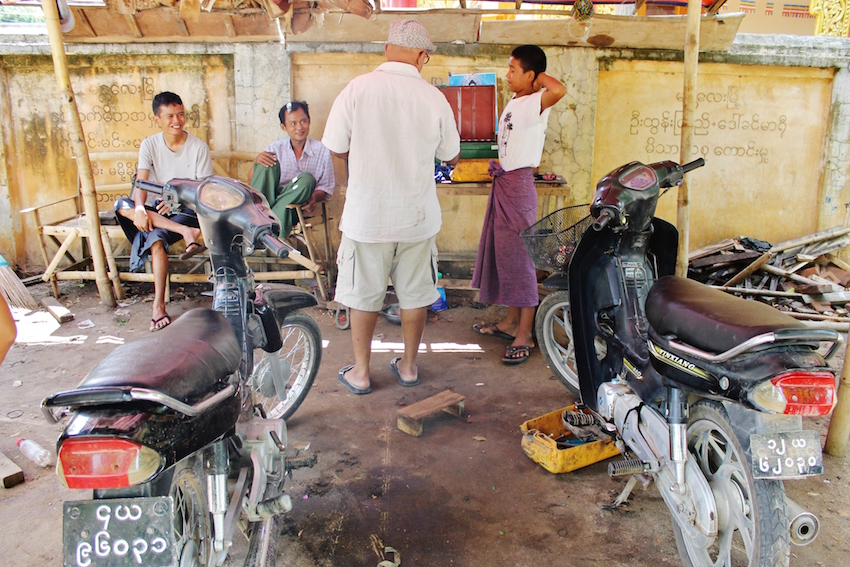 Nevertheless, Bagan on e-bike is a wonderful experience, travelling along dirt roads and dusty tracks, through fields and bushes, stopping at temples big and small, high and low.
Local life slowly passes by:
farmers tending to the fields
workers carrying out ongoing temple restorations
goat and cattle herders guiding their stock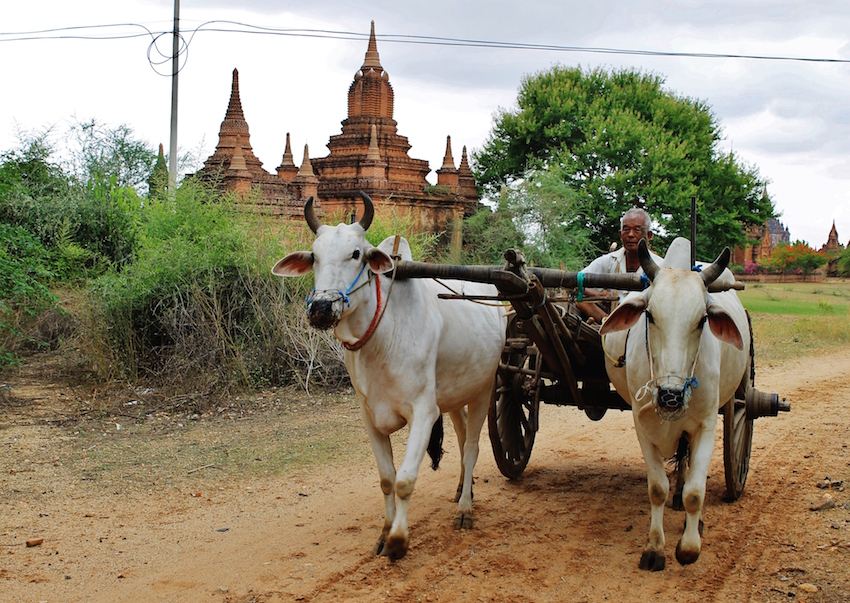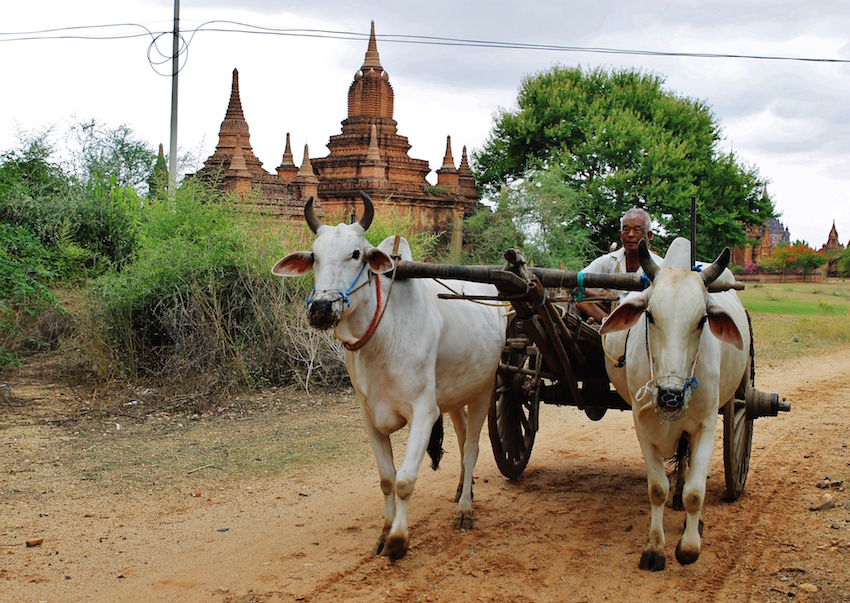 Bagan Travel Guide: Sunrise to Sunset
From dawn to dusk, Bagan is enchanting, yet its finest hours are at sunrise and sunset.
Clammering atop a lofty pagoda, resting on the edge of a crenalated terrace and waiting on nature's clock, it is a perfect time for reflection and contemplation.
The vastness of views is overwhelming, the scope of ambition of the Pagan Empire is astounding, the pagoda-punctuated plain revealing the quiet beauty and grandeur of repetition.
Sunrise: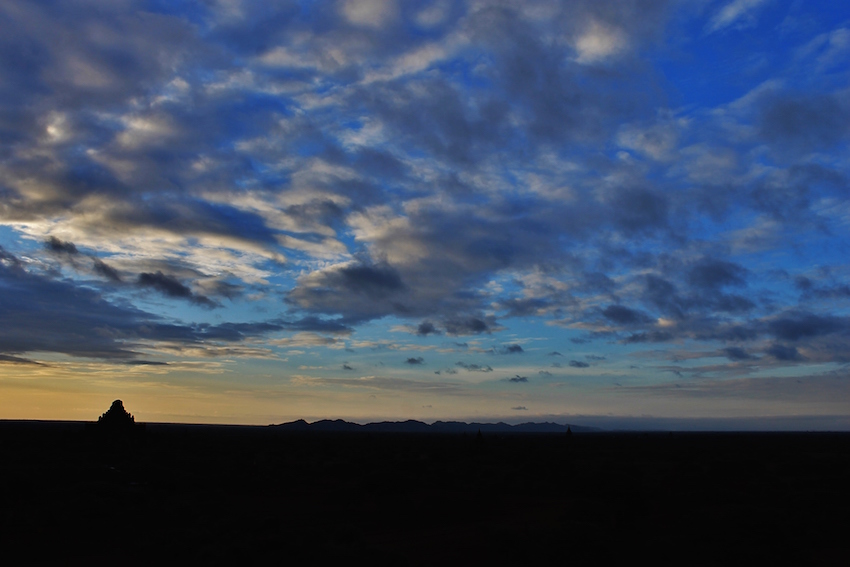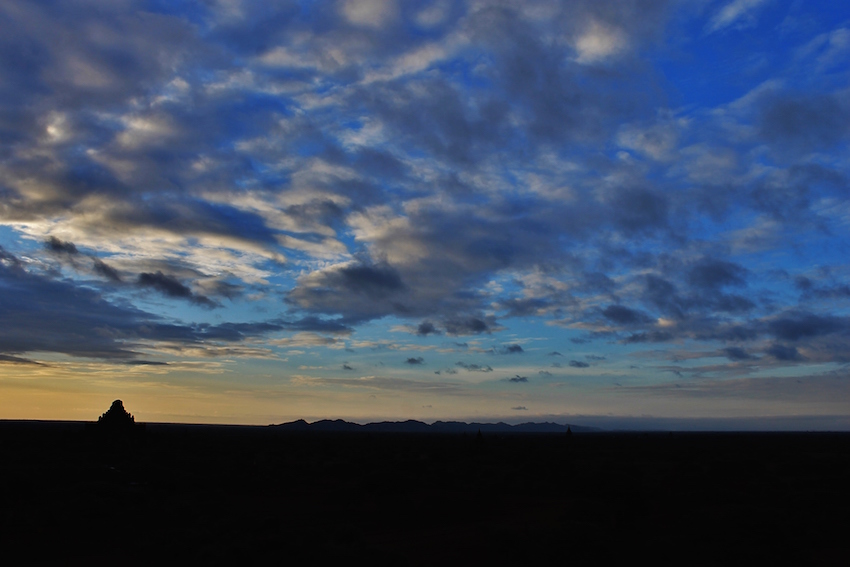 Sunset: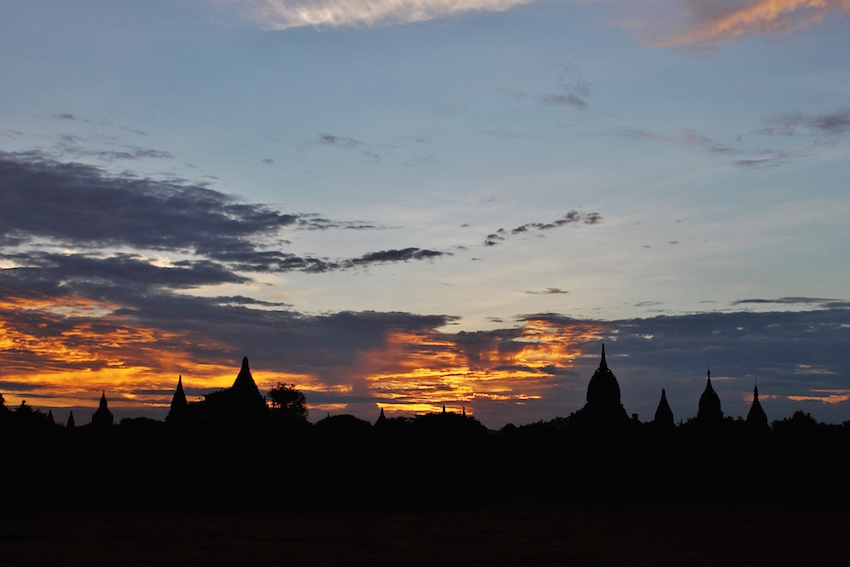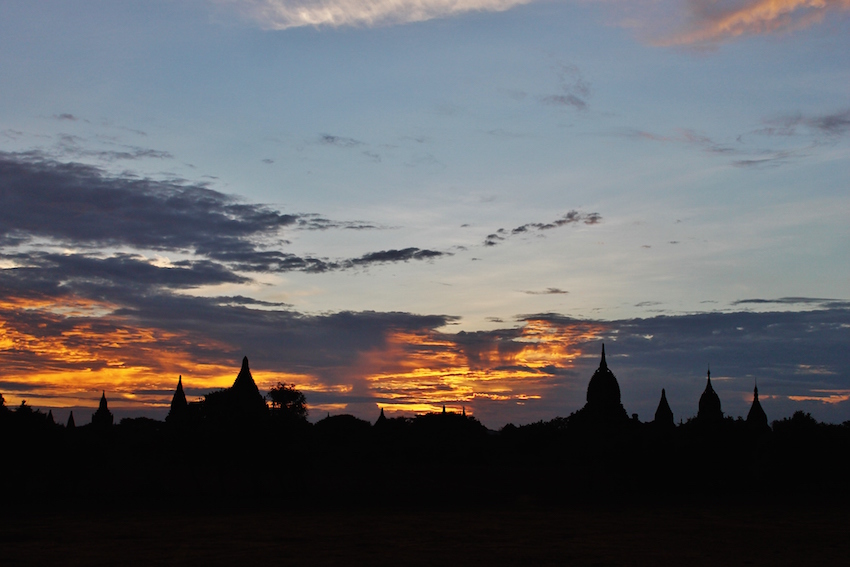 Bagan Travel Guide: Unforgettable Experience
From the initial approach to the exhausting last moments, the extensive expanse of the Bagan stage never ceases to be daunting and stupefying.
Reddish-brick temples of differing shapes and sizes rise from an otherwise dry and flat terrain, a Buddha figure inside every one.
It is a broad field for exploration, in dark corners under the glare of a flashlight, many shrines also revealing murals, carvings and exquisite glazed tiling, that sometimes mingle Hindu imagery from India with local Buddhist styles.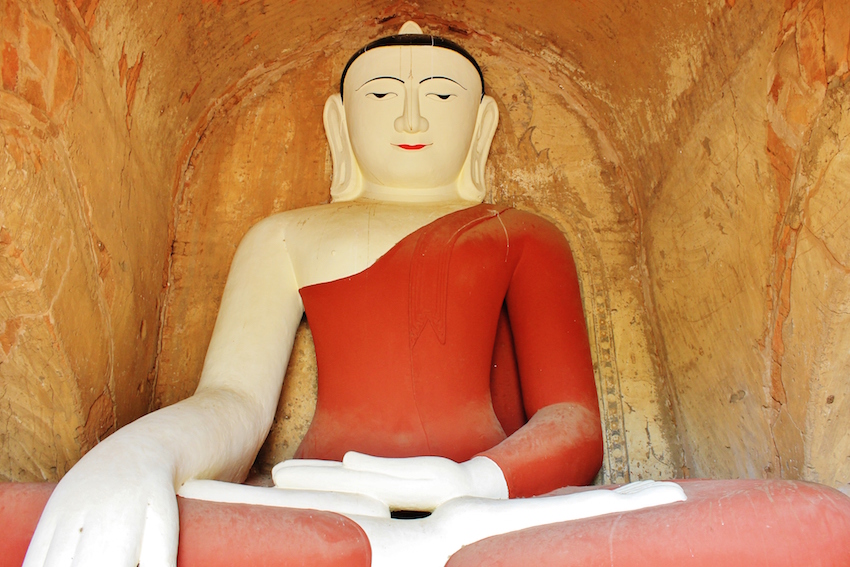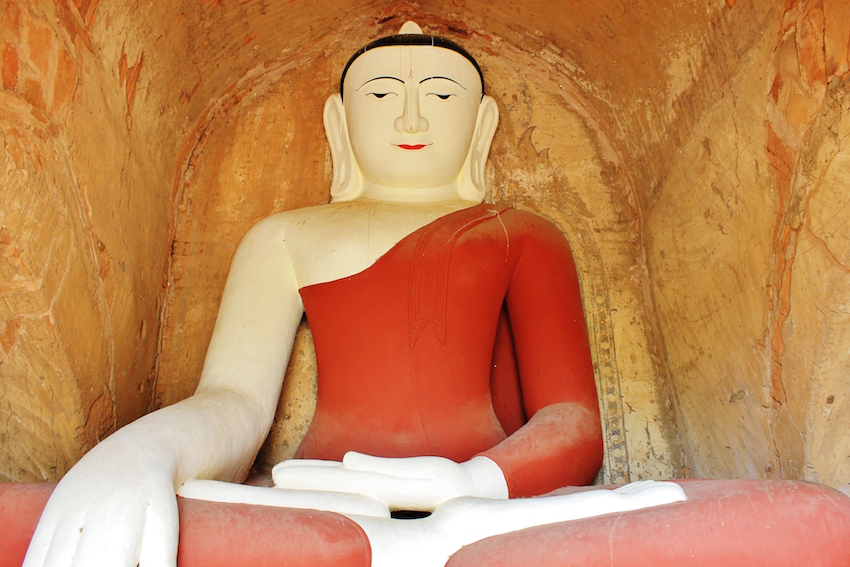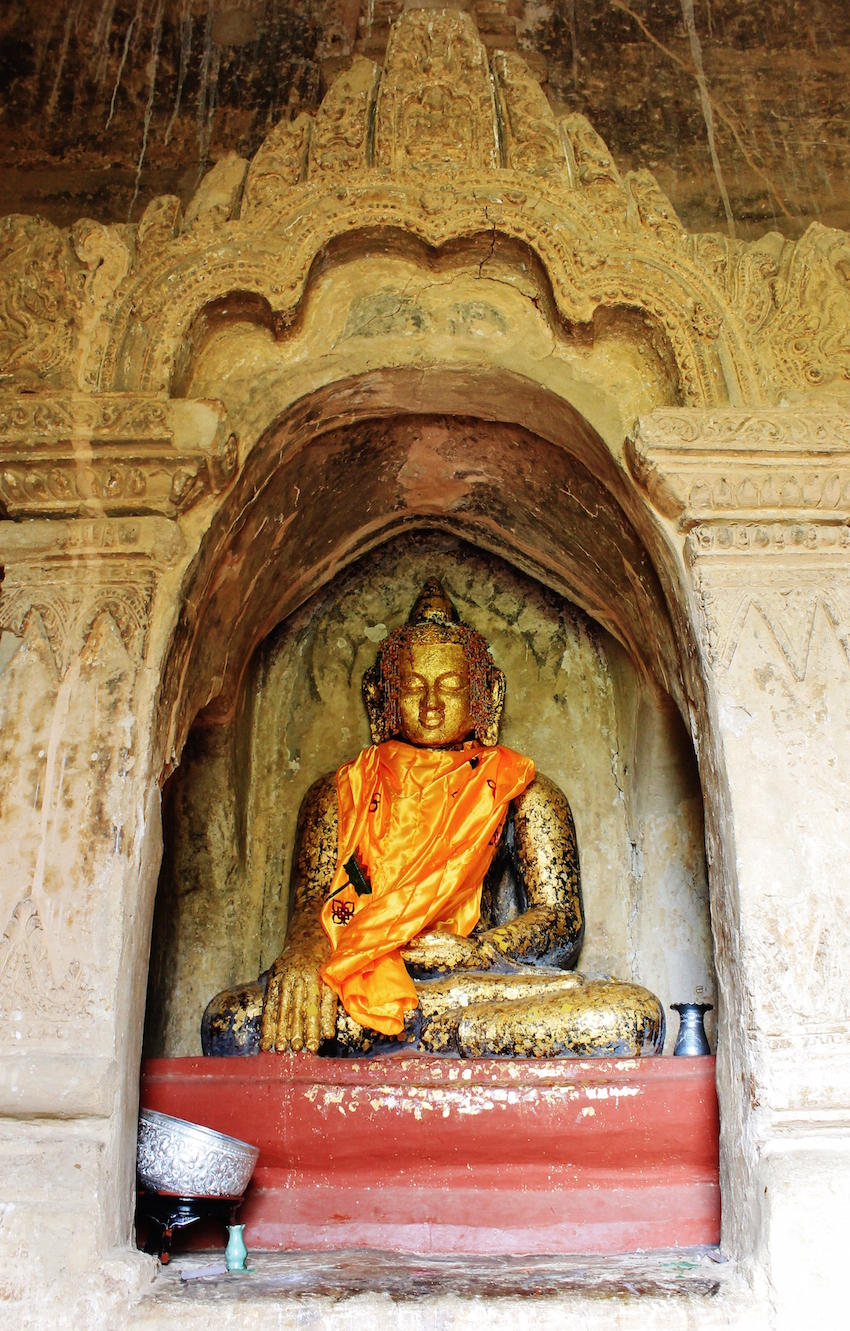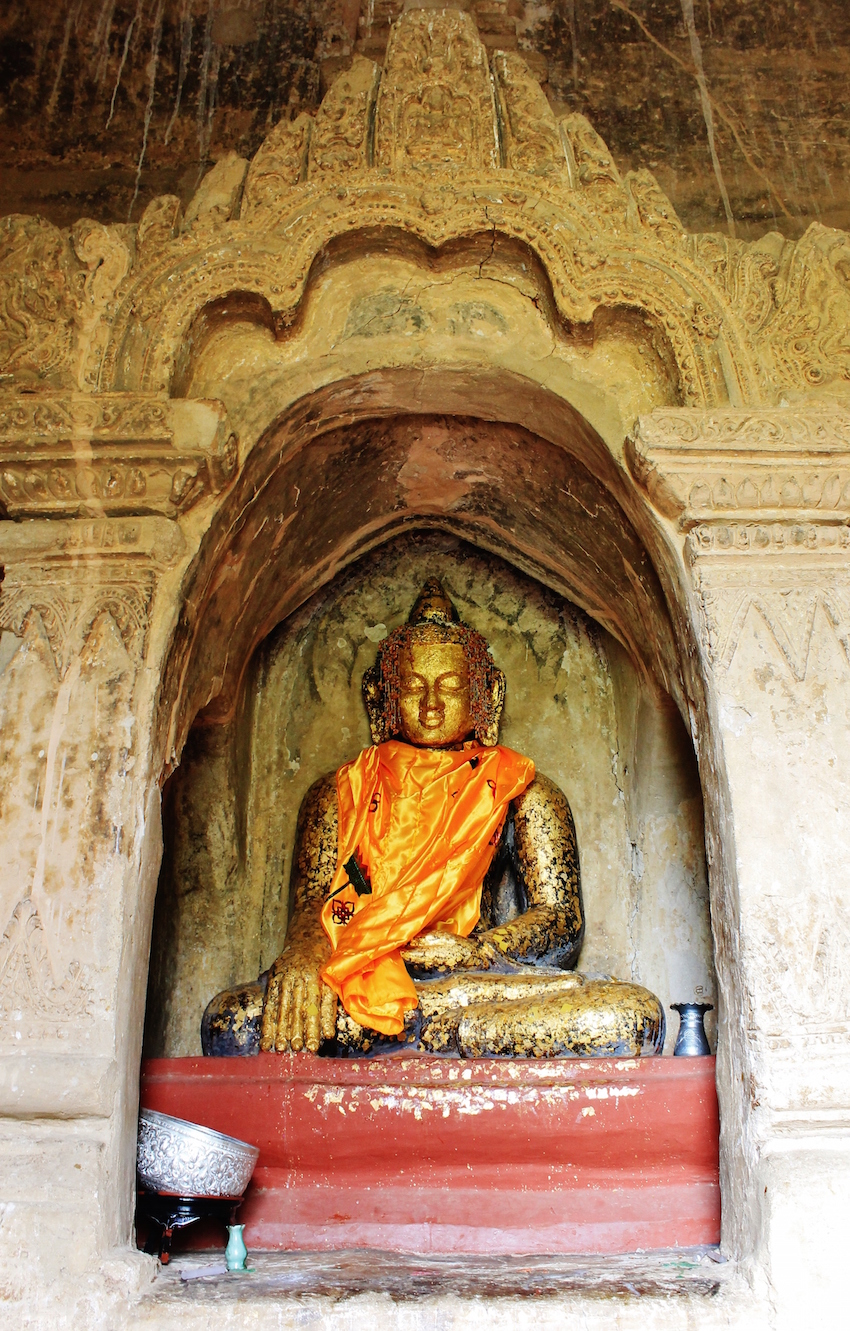 In their breadth and scale, unceasing rhythm and vision, ancient artistry and skill, the thousand-fold temples of Bagan are spectacular in so many aspects.
Individually and as a collection, they tower timelessly as a pledge of allegiance to the past and as symbols of human aspiration and achievement.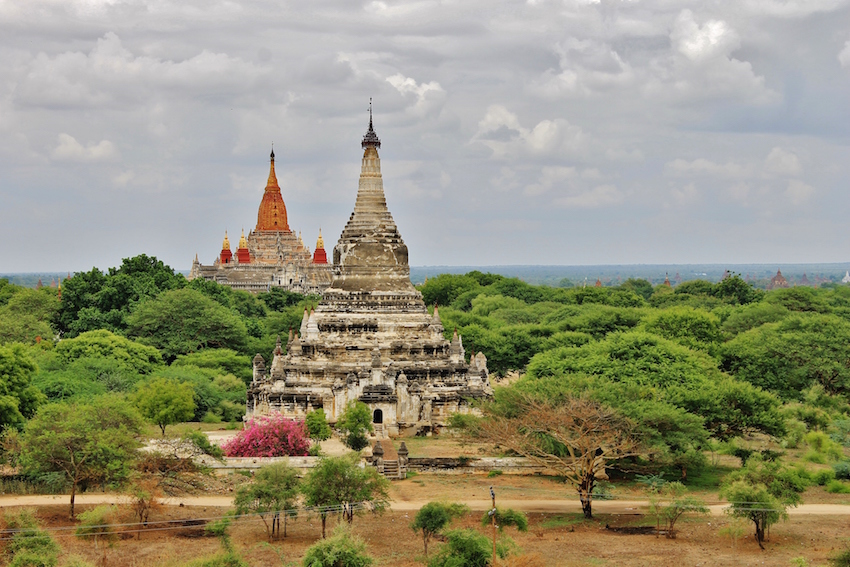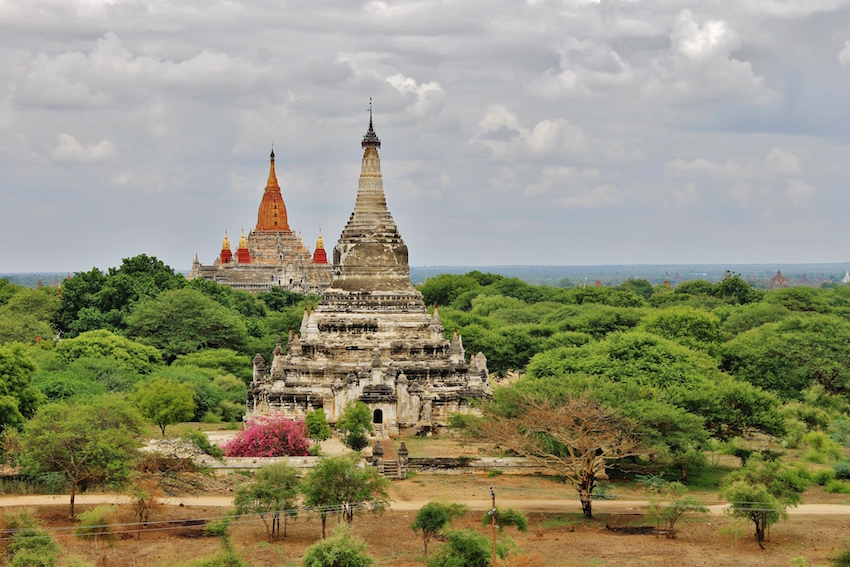 Know Before You Go
Bagan entrance fee: Entry to the Bagan Archaeological Zone costs US$15 for a 5 day pass to the main areas of Nyaung U, Old Bagan and New Bagan.
How to get there: A night bus leaves Mandalay at 10pm and arrives in Bagan around 3:30am.
How to get around: E-bike – A one-seater costs around 6,000 kyat / $6.00 per day, a two-seater around 9,000 kyat / $9.00
Did you enjoy reading Bagan Travel Guide: History & E-bike Experience?
Pin it and help others find it too!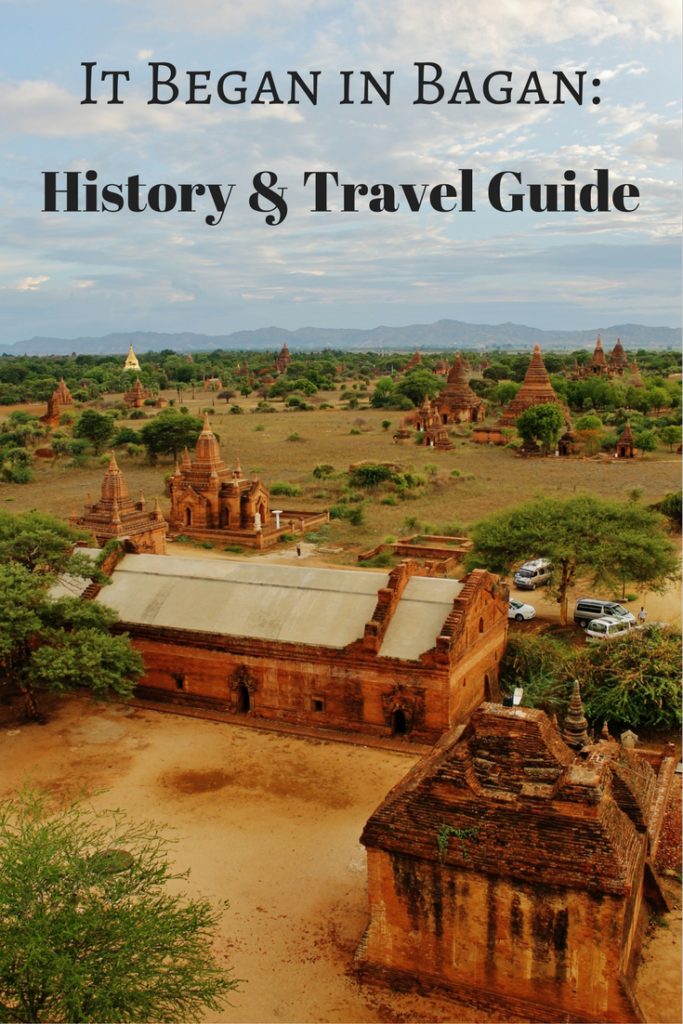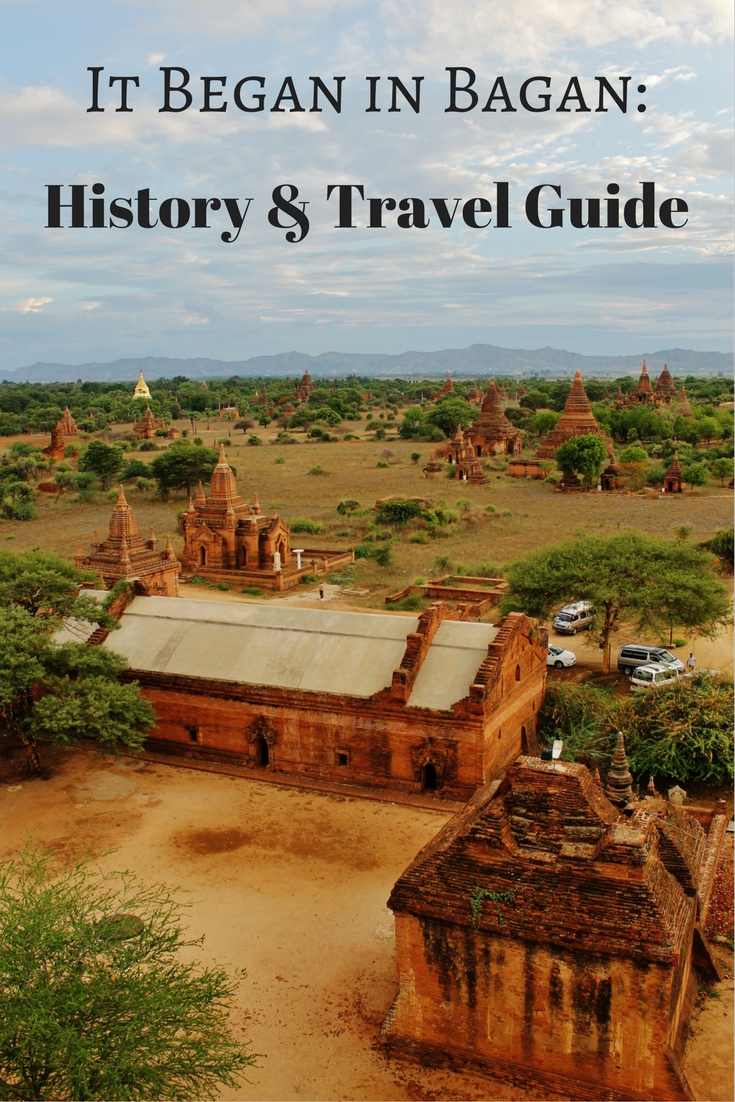 *** The Final Word – Allow 2 days to visit the temples in Bagan ***
What's your favourite temple in Bagan?
Visited in June 2014