Our 1 day travel guide shows you the best things to do in Bukittinggi, including Sianok Canyon & eating authentic Padang food – there's accommodation & transport info too!
Introducing Bukittinggi
For us here at DIY Travel HQ, Bukittinggi may not have been easy to get to but once we were there, we found it to be a laid-back highland town of natural beauty, historical significance & Padang cuisine.
Nestled at 930m above sea level, Bukittinggi enjoys a temperate climate year-round. It rains almost every day, but the showers are short & light & shouldn't affect your plans too much.
Bukittinggi's fertile land also comes from the volcanic eruptions of three nearby mountains: Merapi, Singgalang & Sago.
It's also a great base town for some adventurous travel experiences, especially if you want to curious about where to find the Rafflesia flower or where to find KopI Luwak in Indonesia…
Let's explore some of the other things to do In Bukittinggi:
Things to do in Bukittinggi
Bukittinggi means "high hill" & fittingly, the center of town sits at the top of a hill.
This is marked by a tall clock tower, Jam Gadang, the Big Ben of Bukittinggi.
It was originally built by the Dutch in the 1920's but after Independence, its roof was replaced with one of traditional Minangkabau design.
The streets surrounding the clock tower & town square are filled with shops & vendors – on market days, villagers come to buy & sell & stalls overflow down the hill.
Pasar Atas and Pasar Bawah are the traditional markets downtown.
Panorama Park in Bukittinggi
Panorama Park tops the list of things to do in Bukittinggi. It's located just outside the city center on the southern edge of town.
This is a large, green space that's been well-maintained with clean grounds, toilets, pagodas & footpaths.
On the grounds you'll also find a viewpoint for Sianok Canyon & the Japanese caves of Lobang Japans.
Panorama Park entrance fee: 5,000 IDR / $0.35
Sianok Canyon
The park overlooks the Sianok Canyon, where dramatic rocky cliff faces have been swamped by lush green vegetation. On the valley floor, you can see rivers, villages & roads.
In fact, you can also drive to the bottom of the canyon or hike along the Great Wall of Koto Gadang.
Along the way, you'll pass rice fields & forests, with stunning canyon scenery in the background.
Still, the views from Panorama Park are hard to beat.
Continue walking right from the entrance, passing through a pathway of market stalls until you reach a platform overrun by monkeys.
Like the semi-wild monkeys at the Ubud Monkey Forest, these animals can be aggressive so be careful if you're holding on to any food or drink.
On this terrace is also a two storey observation tower – climb to the top for new perspectives, with views of the Sianok Canyon on one side & a colourful cemetery & the town sprawl on the other.
Lobang Jepang (Japanese Caves)
On the opposite side of Panorama Park is Lobang Jepang, a network of underground tunnels & bunkers built by Indonesians under forced labour by the Japanese during WWII.
21 tunnels run for 1,470 meters, 50 meters below the Sianok Canyon.
The underground chambers hide rooms used not only for practical purposes such as residences, meetings, cooking & ammunition storage but also as chambers of torture, espionage & captivity.
Many pieces of equipment remain, a testament to an eerie & mysterious past.
It's a remarkable place – this little-known piece of history hidden within a park of beautiful natural scenery. Don't miss one of the top things to do in Bukittinggi!
There's no additional entrance fee & you don't need a guide.
Exploring this complex of tunnels on your own is an exciting little adventure – you'll come out with an entirely different perspective on Bukittinggi.
Things to Do in Bukittinggi: Padang Food
Padang food can be found everywhere in Indonesia but it originates from this region of West Sumatra – the city of Padang, the food's namesake, is 100km from Bukittinggi.
Dishes are usually cooked once a day & left on display in stacked plates & bowls in restaurant windows – this is great for travellers, who can just point to what they want. On the other hand, food left sitting out in the heat all day with flies buzzing around is not exactly appetizing.
At a dine-in Padang restaurant, the style of dining is different. After being seated, waiters bring dozens of small dishes to your table.
These usually include beef rendang, curried fish, fried chicken, stewed greens, chilli eggplants & all kinds of acquired tastes like liver, tripe & intestines.
You just take – & pay – for what you want, & the rest is taken away.
These made the cut: coconut fish, cabbage, beans & mystery meat, sambal drumstick, chilli eggplants & spicy green tomatoes and red onions.
These were rejected – 4 of which were fried anchovies:
A big bowl of rice is included.
We didn't know how the pricing worked but we just ordered what looked good & a big bowl of rice is also included. The bill came to 36,000 IDR / $2.70 – not bad for a traditional Indonesian feast!
You should definitely try eating at a Padang restaurant as it's one of the best things to do in Bukittinggi.
Just carry a head torch so you don't let a little thing like a power cut ruin your meal!
Accommodation in Bukittinggi
We stayed at Hotel Dewi for 100,000 IDR / $7.50 with private bathroom.
It was a little outside the city centre, run-down & the power went out at night but it was adequate for 1 night.
How to Get to Bukittinggi
We reached Bukittinggi from Jakarta – here's how we got there:
Jakarta-Merak bus: 28,000 IDR / $2.10, 4 hours
Merak (Java)-Bakahueni (Sumatra) ferry: 15,000 IDR / $1.10, 2 hours
Bakahueni-Bandar Lampung bus: 30,000 IDR / $2.25, 3 hours
Bandar Lampung-Bukittinggi bus: 250,000 IDR / $18.70, 24 hours
How to Get Out of Bukittinggi
From Bukittinggi, we checked out the things to do in Medan.
The bus cost 185,000 IDR / $13.85 & took an unbelievable 28.5 hours. We went for the most economical option but even by Indonesian standards, this was insane.
From Medan, we then took another bus straight to the tsunami tourism capital of Banda Aceh, where the nightmare continued – 125,000 IDR / $9.35 for the pleasure of 17.5 hours.
The journey continued as we decided to go diving on Pulau Weh, our last major stop in Indonesia.
[put_wpgm id=45]
*** The Final Word: There are lots of cool things to do in Bukittinggi, pay a visit if time permits ***
What's your favourite place in & around Bukittinggi?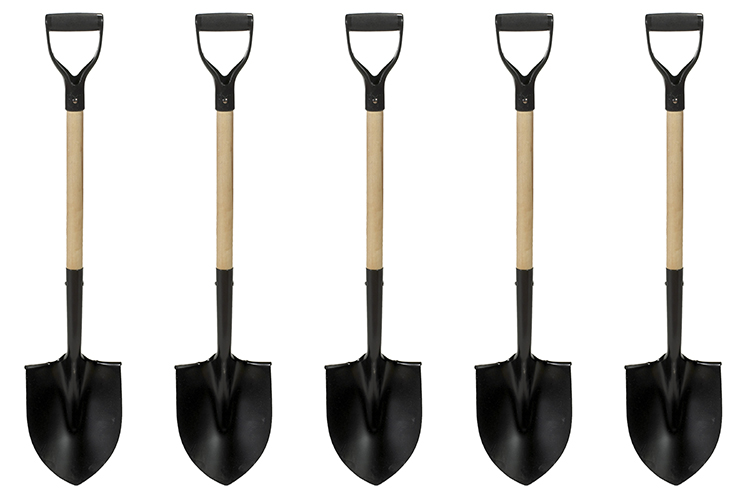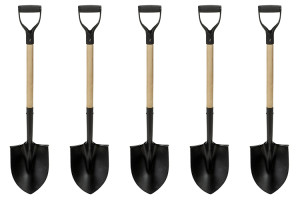 Super easy DIY travel around city centres
Visited in October 2015