Join us & guide Johnny in the jungles of Bukittinggi, where we will show you where to find the Rafflesia  in Indonesia, the largest flower in the world. Bonus Rafflesia facts included!
History of the Rafflesia
"It is perhaps the largest and most magnificent flower in the world" – that's how Sir Thomas Stamford Raffles described his discovery in 1818 of Rafflesia arnoldii, named after himself and his colleague, British botanist Dr James Arnold.
After we successfully discovered where to find the Rafflesia flower in Indonesia, we are most inclined to agree.
The Rafflesia was actually unearthed as early as 1797 when a French explorer named Louis Auguste Deschamps collected a specimen during a scientific expedition to Asia & the Pacific.
On his return passage in 1798, Deschamps' ship was seized by the British, along with all his papers & notes.
It wasn't until 1954 when they were rediscovered but by then, Deschamp had long since missed the boat.
Rafflesia Facts
The Rafflesia is a parasitic plant, with no roots, leaves or stems.
For the most part, it lives inside the woody stems & roots of its host plant, a type of vine from the grape family.
The only visible parts are the flowers, which only appear in bloom when its bulky buds burst out of its host.
They bloom unexpectedly but it can take up to 12-18 months, which makes it difficult to know when & where to find the Rafflesia flower.
And then, the five petals, reddish-brown with white spots, are only in flower for a week before turning black with decay.
Rafflesias are as famous (or infamous) for their size as much as their elusiveness.
The largest Rafflesia ever measured was 106cm in diameter & weighed 11 kgs.
The one that we spotted was "only" around 60cm wide:
As if size and rarity weren't enough, when in bloom, the Rafflesia also emits an overpowering stench of rotten flesh.
The smell is to attract flies & carrion beetle to pollinate it, in order to reproduce – though it can also help in the search of where to find the Rafflesia flower.
To our disappointment, the Rafflesia we found didn't smell at all. And we saw lots of dead rafflesias on the ground too, rotten black but not stinky either.
From what we can gather, the Rafflesia stops producing its scent after it's pollinated – the flower withers soon after, too.
Perhaps best time to see and smell Rafflesia is the day it opens, which is when the diameter of the bloom would also be at it's greatest.
Where to Find Rafflesia in Indonesia
There are approximately 28 species of Rafflesia, to be found in Indonesia, Malaysia, Thailand & the Philippines.
The species know for producing the largest single flower is Rafflesia Arnoldii, found only in the islands of Sumatra & Borneo in primary & secondary forests up to 1,000m above sea level.
In Indonesia, look no further than Batang Palupuh Nature Reserve for where to find the Rafflesia flower. Pick up a guide book
 or keep reading…
The park is 16km north of Bukittingg, which is a fantastic base town to search for the rare & elusive red beauty, among other attractions in the town…
Things to do in Bukittinggi
Our 1 day travel guide shows you the best things to do in Bukittinggi, including Sianok Canyon & eating authentic Padang food – there's accommodation & transport info too
Read more
We recommend purchasing travel insurance before any trip to Indonesia. We've been using World Nomads through 80+ countries over the past 12 years and have been really happy with their coverage and services.
Take a bus there from Bukittinggi for 8,000 IDR / $0.60.
First impressions were promising but the sign was the only organized or official-looking aspect of the whole place.
There was no information booth, guards, workers, museum, signs – not even the ubiquitous Iocal "guides". And this a place where you would actually need one.
We continued walking on, pass rice paddy fields & village houses that looked like typical local countryside scenery, nothing resembling a nature reserve.
We felt like we were in someone's backyard. There were paved roads running in different directions, of course there were no signs. We were continually wondering if we were in the right place. It didn't help that Google Maps had the park showing at a different location, either.
Even though we thought we knew where to find the Rafflesia flower, it wasn't as easy as it seemed.
Finally, we backtracked & headed to some houses, where we found a local villager.
To our poorly-trained Indonesian ears, he told us that there were Rafflesia's in bloom & he could take us to see one.
We didn't fancy going off in the forest alone so it was our only option!
We confirmed with him over & over again that he knew where to find the Rafflesia… we had doubts but what other choice was there?!
So off we all went, something like the blind leading the blind… to be fair, the guide was competent but it soon became clear that he didn't know of a certain Rafflesia in bloom.
He was just banking on finding one by chance.
He had a good chance too, as he came across about 5 or 6 dead Rafflesia on the ground.
This was interesting, as they were in different stages & sizes of decay.
But it just made us all the more anxious to find the real thing.
We climbed up, down & around the forest for an hour but finally we came out of it with no success. We were willing to continue searching but the guide had given up – he actually had no idea where to find the Rafflesia.
We initially agreed on paying him 50,000 IDR / $3.75 but without seeing the Rafflesia that he had essentially promised, we felt comfortable paying him only 30,000 IDR / $2.25. He accepted this without argument too.
So we were back to square one… we walked around the little village & someone told us about a coffee house called "Rafflesia Luwak Coffee". Civet poo coffee was on our bucket list too, and we were wondering where to find Kopi Luwak in Indonesia, so we decided to check it out…
Where to Find Kopi Luwak
The world's most expensive coffee comes from the poo of the civet cat – read about the full process here & where to find Kopi Luwak in Indonesia
Enter Your Text
At the Kopi Luwak House, the owner called a Rafflesia guide to come & meet us. Johnny arrived about 20 minutes later & told us that he knew where to find the Rafflesia flower. He said that there was one in bloom about a 1 hour hike away.
We got the impression that guides & locals were always scouting & sharing information between each other when Rafflesia's were located.
Johnny seemed pretty reliable, a serious & straight-up kind of guy & he spoke excellent English. He actually seemed like the main guide in town.
Everything sounded good except the price. I can't remember his starting price but it did take a lot of time before we reached an agreement of 150,000 IDR for the two of us.
While we were desperate to see a Rafflesia, we knew it was also the low season in Bukittinggi & tourists were few & far between.
We weren't in any rush either – after all, we had Kopi Luwak to drink.
Finally, we set off… the journey was hot, humid & challenging but we trusted that this time, there would be a big red flower at the end of the road.
And our dream came true!
It took a steep 1 hour hike through leech-infested jungle but we found the rare & elusive Rafflesia!
A flower so big & so red, it was a remarkable sight!
The struggle to find the Rafflesia is real, something that many travellers in Indonesia & Malaysia can attest to. It's certainly not easy to know exactly where to find the Rafflesia flower.
To see this almost mythical organism in the flesh, in it's very flesh, was a special moment that won't be quickly forgotten.
We took our time taking photos & getting really up close & personal.
It was awesome to see the white spots on those huge red petals, as well as the flies pollinating inside.
Poking my head for a closer look, I felt like I could almost fall into the Rafflesia!
After around half an hour, it was time to say goodbye.
That was a sad moment as we realized we may never have the opportunity to see this beautiful flower again.
Searching for the Rafflesia was definitely an adventure with twists & turns but we were so happy it worked out wonderfully in the end.
What strange gigantic flower is here

That shows its lonesome pallid face

Where neither stems nor leaves appear
(J. Hunt Cooke, 1877)
Getting to/from Batang Palupuh Nature Reserve
Take a bus from downtown Bukittinggi to the Batang Palupuh Nature Reserve for 8,000 IDR / $0.60.
Getting back to Bukittinggi, simply hail any passing bus. Be wary that they may try to cheat you on the fair or drop you off out of town.
Before boarding, we agreed on a fare of 5,000 IDR / $0.35 a person – once we were on the bus, they changed that to 50,000 IDR / $3.50 for the two of us.
We asked to get off the bus, they quickly changed the price back to 5,000 IDR / $0.35.
Batang Palupuh Nature Reserve entrance fee: Free
Rafflesia Guide: 150,000 IDR / $10.50 for 2 people, negotiable
Did you enjoy reading about the Rafflesia in Indonesia?!
Pin it and help others find it too!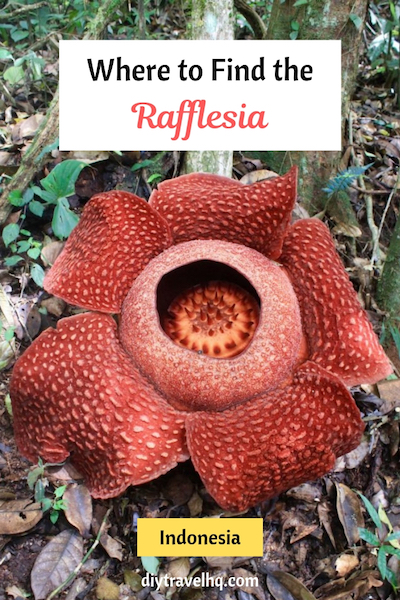 *** The Final Word: Don't miss a once in a lifetime opportunity to see the world's largest flower ***
Do you know where to find the Rafflesia in other parts of the world?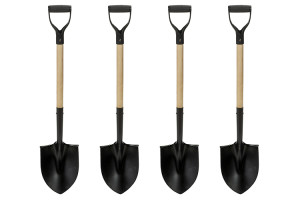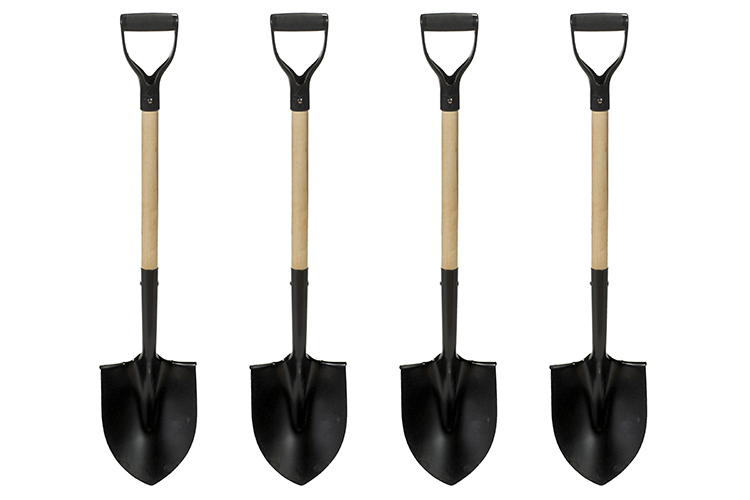 Easy DIY travel outside city centres using public transport
Disclaimer: This post may contain affiliate links which means that we receive a small commission if you click on a link & purchase something that we've recommended, at no extra cost to you.
Visited in October 2015