Discover the top things to do in Auburn, NY that is making this small city one of the top places to visit in the Finger Lakes region. The main attractions focus on Harriet Tubman and William Seward, but there is enough to fill a wonderful weekend.
Things to Do in Auburn, NY
There are a surprising amount of things to do in Auburn, NY for a city with a population under 30,000 people, and that isn't even including nearby Seneca Falls. Visitors can learn about two of the more famous residents, tour a chapel designed by Tiffany, see where sound film was invented, and many other family friendly activities.
See our list of what to do in Auburn, NY below and get started planning your visit.
Find more inspiration in one of the New York guide books below!
1. Harriet Tubman Home
Harriet Tubman had a historic, monumental, and inspirational life that directly affected the lives of so many people. Although she is most famous for being the Moses of Her People and leader of the Underground Railroad, she also fought in the Union Army.
You can learn about her whole life story at the Harriet Tubman Home, which teamed up with the National Park Service. The visitor center filled with her life timeline and other displays is free. You can also take an hour long tour for an enthusiastic and interactive recap that terminates with a tour of the Home for the Aged house.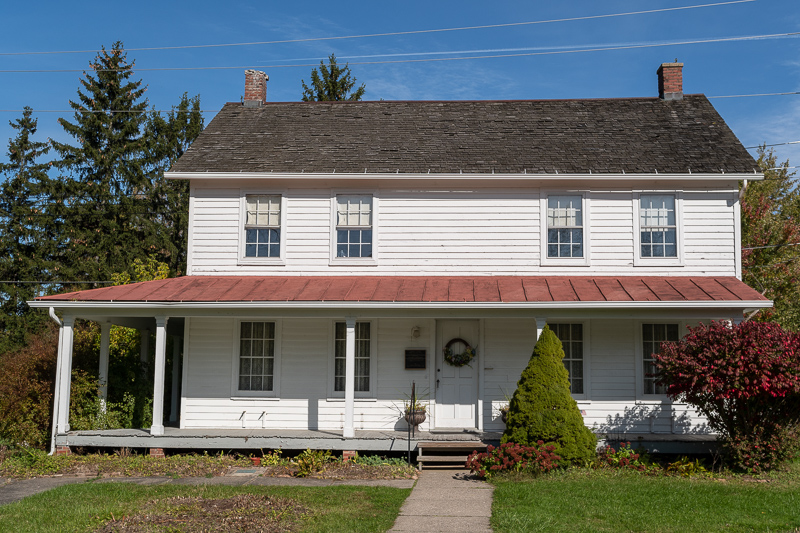 The home Harriet Tubman lived in was being restored during our visit, and off limits. You could still see the exterior and we took a peek through the windows.
If you are a fan of Harriet Tubman, don't miss taking a selfie with her at the NYS Equal Rights Heritage Center or paying your respect at her Fort Hill Cemetery gravestone.
Admission: $5 for Home for the Aged Tour
Hours: 10 am – 4 pm Tuesday through Friday; 10 am – 3 pm Saturday
2. Seward House Museum
William H. Seward was a successful politician with terms spent as a New York Senator and Governor, U.S. Senator, and Secretary of State under both the Abraham Lincoln and Andrew Johnson administrations. He is most famous for the purchase of Alaska from Russia.
The hour long tour takes you through the Seward House Museum filled with original furnishings while the docent provides interesting and historical knowledge related to his life.
Admission: $14
Hours: 10 am – 5 pm Tuesday through Saturday; 1 pm – 5 pm Sunday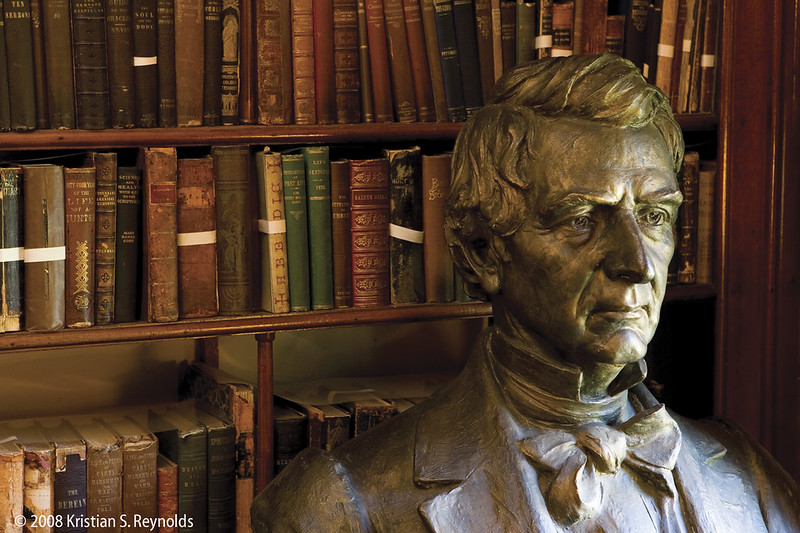 3. Fort Hill Cemetery
Fort Hill Cemetery's most famous residents are Harriet Tubman and William Seward. Stop by where they lived in Auburn, NY before paying respect at their final resting places.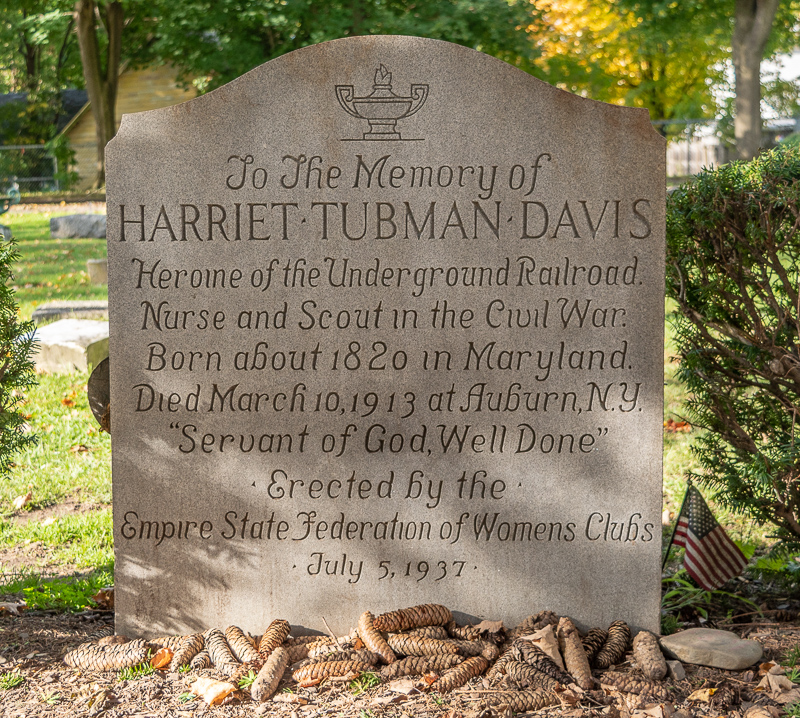 4. Willard Chapel
Willard Chapel is a surprise Auburn, NY attraction as being the only remaining church exclusively designed by Tiffany. Of course the Tiffany stained glass windows are wonderful, but so are the tile floors, pews, and light fixtures. Don't miss a tour of this one of a kind chapel.
Admission: $8
Hours: 10 am – 5 pm Tuesday through Friday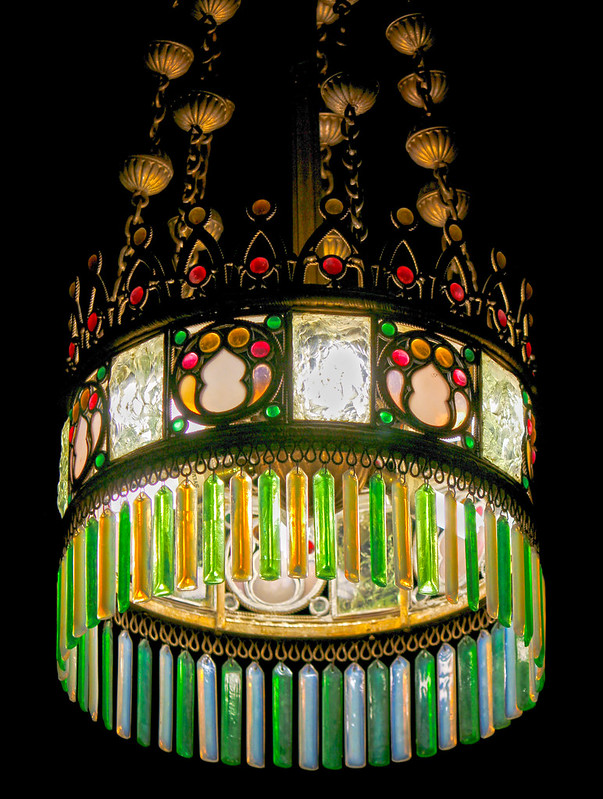 5. The Cayuga Museum of History and Art and Case Research Lab
There are three distinct parts to the Cayuga Museum of History of Art. There is obviously the museum housed in the mansion, but also the Case Research Laboratory, and the Carriage House Theater.
You can find a permanent exhibit on the Auburn Correctional Facility along with rotating exhibits inside the Cayuga Museum of History of Art. Try not to miss the wonderful Tiffany window inside too.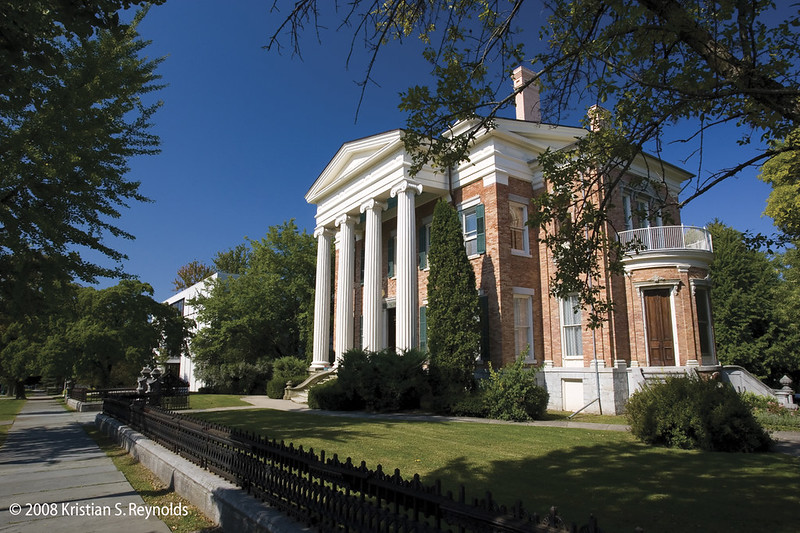 The more historical and interesting portion is Case Research Laboratory where Theodore Case invented the first commercially viable sound film. You can take guided tours to learn more about the process and why it was such an achievement.
The Carriage House Theater is used for artistic and community events. Check the website for events.
Admission: $7
6. Schweinfurth Art Center
The Schweinfurth Art Center is an artists' hub in the Finger Lakes. There are rotating exhibits throughout the year with the most famous being Quilts=Art=Quilts that display a wonderful collection of textiles.
The best time to visit is the first Friday of the month for free admission and snacks. You can also check out other scheduled events including various classes and workshops to explore or improve your artistic skills.
Admission: $7; Free first Fridays from 5 pm – 8 pm
Hours: 10 am – 5 pm Tuesday through Saturday; 1 pm – 5 pm Sunday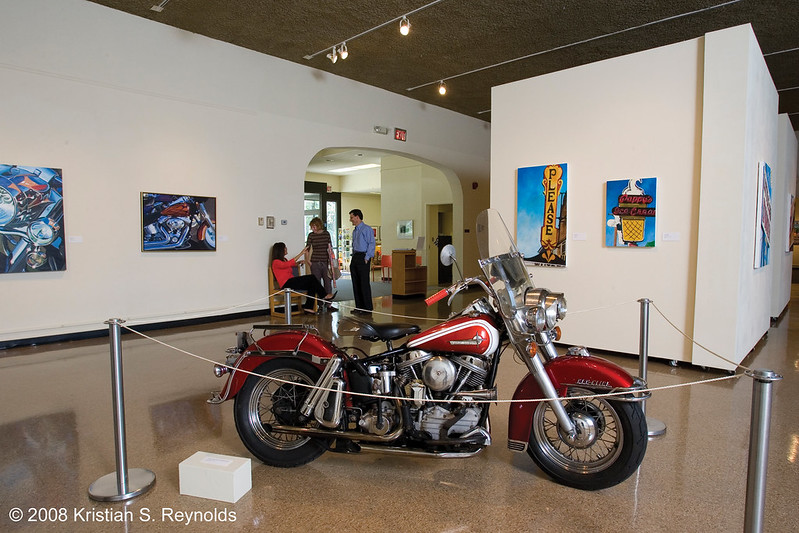 7. NYS Equal Rights Heritage Center
Stop by the NYS Equal Rights Heritage Center to find out all the things to do in Auburn, NY. While there, don't miss the interactive Seeing Equal Rights in NYS exhibit. You can also take a photo with the Harriet Tubman statue out front.
8. Falcon Park
One of the fun things to do in Auburn, NY with kids is attending a baseball game at Falcon Park. The Single A team consists of minors for the Washington Nationals, and is a budget friendly experience. You can get affordable seats in prime locations and the concession stand won't break the bank either. It's time to see some future baseball stars!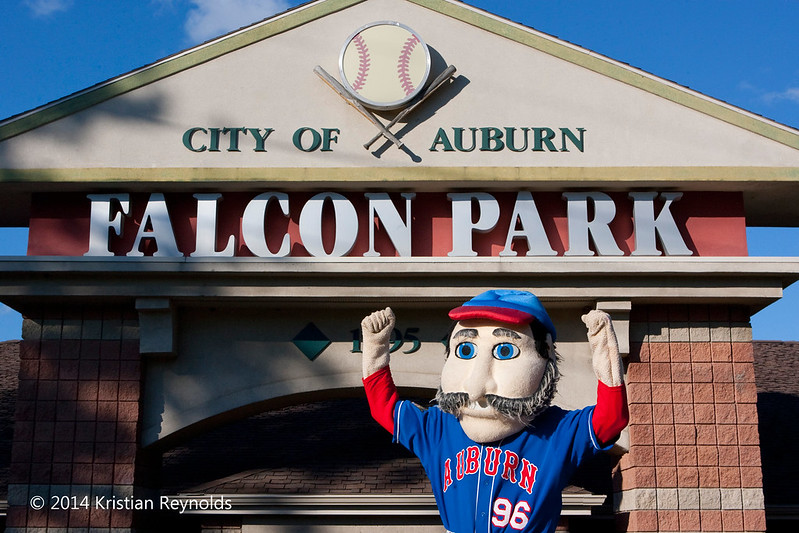 9. Ward W. O'Hara Agricultural Museum
The Ward W. O'Hara Agricultural Museum is located near Emerson Park, and larger than it originally looks from outside. Admire the farm equipment and country living recreations inside. They also host a Festival of Trees in November and December where you can vote for your favorite decorated Christmas tree.
Admission: Free
Hours: 10 am – 4 pm Monday through Saturday; 11 am – 4 pm Sunday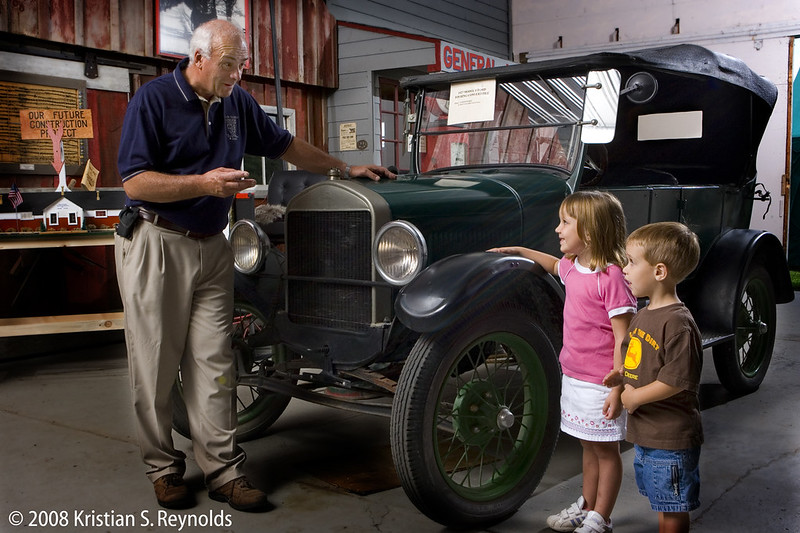 10. Auburn Public Theater
For a town of its size, Auburn Public Theater is a pleasant surprise. If you are wondering what to do in Auburn, NY at night, then see what is being hosted at APT. Performances include live music, comedy, theater, and movies. Come early and grab a drink and some snacks for the show.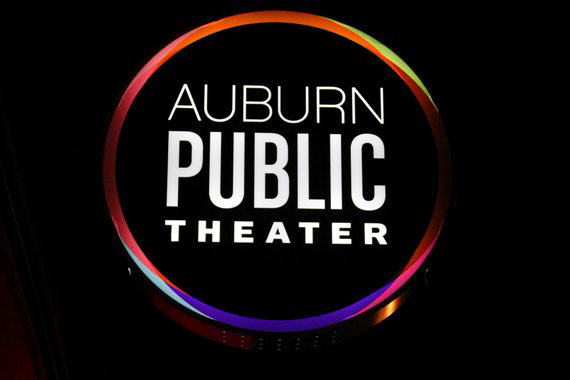 11. CJS Vineyards
Visiting the CJS Vineyards is a great way to break up all the things to do in Auburn, NY with some adult fun. They offer wine tasting on the weekends from 12 pm – 5 pm. Varietals include Cabernet Franc, Pinot Noir, Chambourcin, and Riesling amongst others.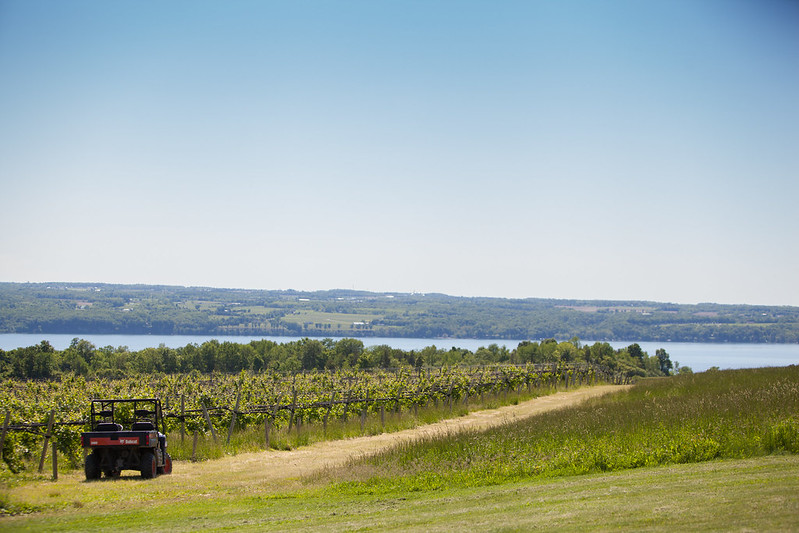 12. Tuckerman Farms
Stop by Tuckerman Farms to pick-up fresh bread, fruit, dairy products, and more. Depending on the time of year, you can also pick your own fruit with your loved ones in the orchards.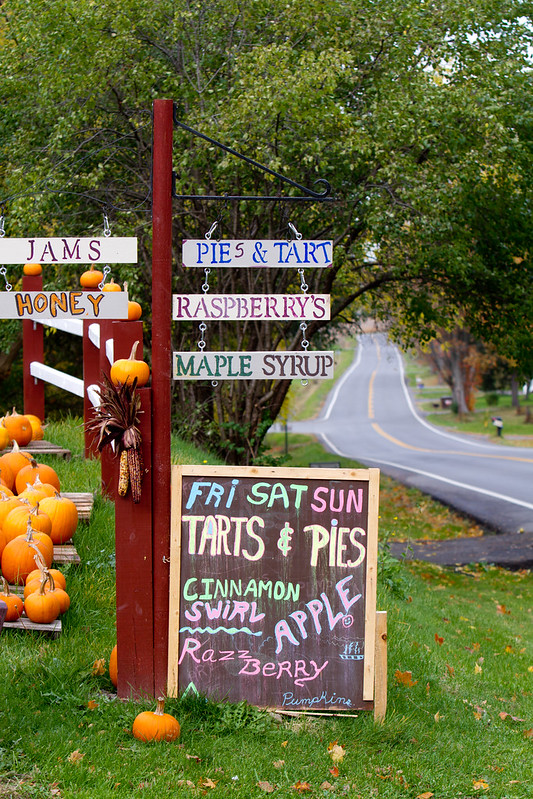 13. The Good Shepherds Brewing Company
It is no coincidence that The Good Shepherds Brewing Company timed their hours with happy hour. Stop by for your preferred pint, or find a new favorite with a flight from beers on tap. Snacks include cheeseballs and pretzel stix.
Although the U.S. is a relatively safe country for travel, medical costs are high so if you're an international visitor we recommend purchasing travel insurance before any trip. We've been using World Nomads through 80+ countries over the past 12 years and have been really happy with their coverage and services.
14. Emerson Park
Emerson Park is one of the top things to do in Auburn, NY with kids. Families can enjoy a barbecue with picnic tables and grills, pavilions, a playground, disc golf, and access to Lake Owasco. Although there is a small beach, most visitors will find getting out on the lake more enjoyable.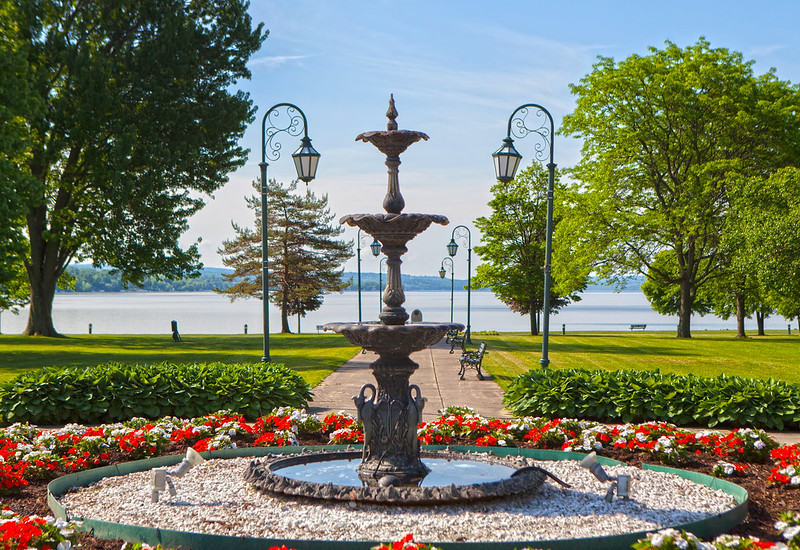 15. Auburn-Fleming Trail
Locals looking for a new place to walk their dog or stretch their legs can try the easy 2 mile Auburn-Fleming Trail. There isn't any points of interest along the way so only visit if you are struggling for what to do in Auburn, NY.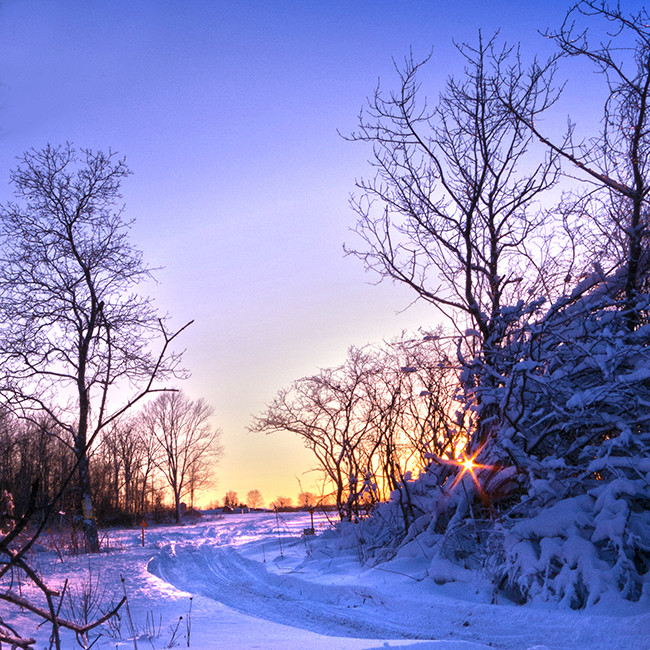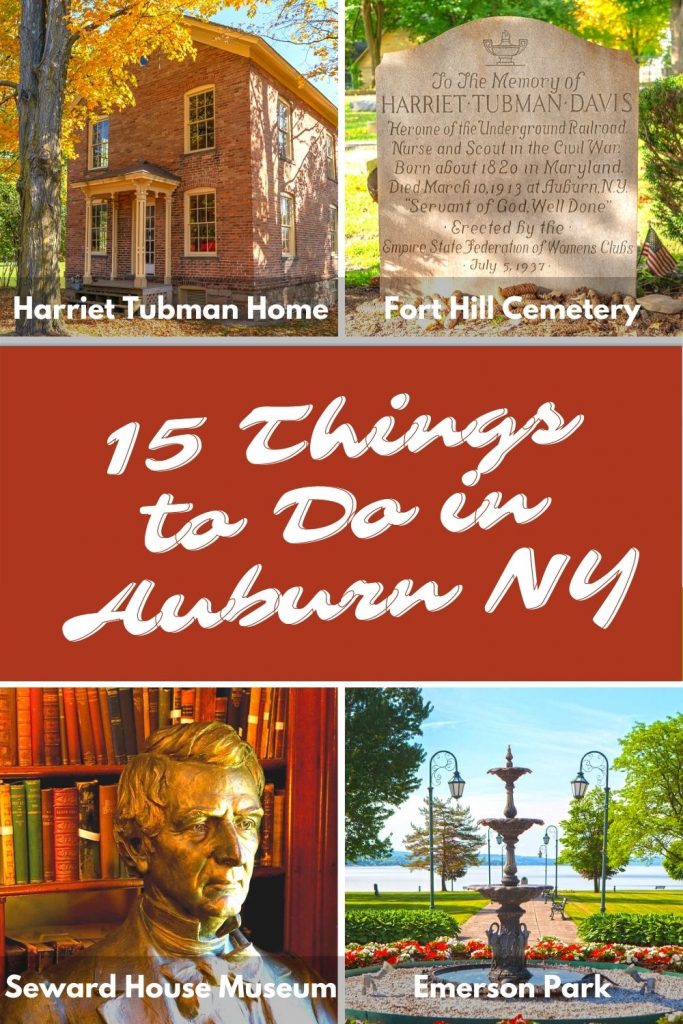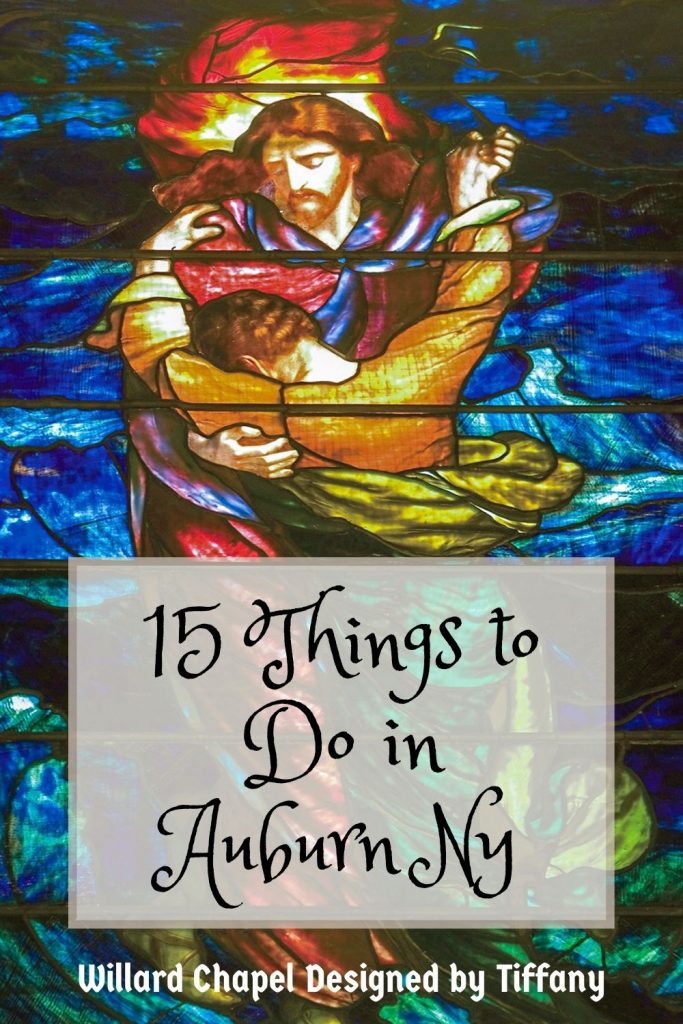 Updated July 2020
Disclaimer: This post contains affiliate links which means that we receive a small commission if you click on a link and purchase something that we've recommended, at no extra cost to you.