Is it worth visiting Temkessi, a remote tribal village in West Timor? Either way, find out how to get here from Dili & Kefemenanu.
Temkessi is a remote tribal village in West Timor, Indonesia, similar to those found on Flores Island, with equally limited transport connections – as we here at DIY Travel HQ discovered.
So the question remains: Is Temkessi worth the trip? 
Like the indigenous villages of Wae Rebo, Bena & Wogo, Temkessi maintains its animist heritage.
Every 7 years, a traditional ceremony called Natamamausa begins with a goat sacrifice, as a symbol of amkehanks for the harvest & rainy season.
For most of the few tourists that venture this far, the journey from Kupang & Kefamenanu is a long one. Indeed, Temkessi is one of the few attractions in West Timor.
The final stretch from Temkessi centre involves hiring a motorbike for 40,000 IDR / $3.00 for the return trip – the driver will wait as you visit the village.
The steep 20 minute ride to the elevated village is a rocky & bumpy affair. If you can stomach the worst, the views are spectacular:
Getting off the motorbike at the base of the village requires a further climb on foot.
Stairs take you up to various layers of beehive-shaped huts, all built from wood, grass & palm trees, all built into bedrock.
Our visit was eerily quiet – where were the inhabitants, hiding inside the huts?
The only people we saw were the few villagers waiting to receive us inside one of the larger, open huts.
After our self-guided tour, we signed the guestbook & made a donation.
Supposedly you should also bring an offering of betel nuts but this was unknown to us at the time.
Located between jutting limestone cliffs, Temkessi is one of West Timor's best preserved villages.
However it is similar to Wae Rebo, Bena & Wogo villages on Flores Island – if you've visited them & are short on time, Temkessi may not be worth the hassle.
On the hand, there are few attractions on Timor Island so if you've come this far, exploring more than just Kupang & Dili will give you a better sense of the region.
High up in the mountains, accessible only by motorbike, walking amongst its beehive huts is a wonderful step back in time.
How to Get to Temkessi Village
Buses from Kupang to Kefamenanu leave from Teminal Oebobo, about 30 mins from the city centre (take a microbus for 3,000 IDR / $0.20).
The trip takes almost 5 hours. Tickets are 50,000 IDR / $3.75. We left at 5:30pm but there should be regular, or at least earlier, departures.
In "Kefa", transport leaves from the terminal in the centre of town, opposite Hotel Ariesta.
Microbuses to Temkessi cost 15,000 IDR / $1.10 & the trip takes over 1hr. Much to our frustration after an overnight in a hotel sofa, the first morning run was only at 10am.
On arrival in Temkessi, you'll be met by a bunch of motorbikes.
The cost to Temkessi Village is 40,000 IDR / $3.00 per person/bike for a return trip – don't waste time like we did trying to find a better deal. The roads are very bumpy but scenic & the ride is approximately 20 mins.
Note that the microbus service from Temkessi back to Kupang is very limited, & there may only be a 1.5 hour turn around time – this barely gives you enough time to visit the village.
If you are caught out or prefer more time, your motorbike can take you to the main highway intersection for an extra 20,000 IDR / $1.50. From here, you can catch a bus back to Kefamenanu/Kupang or your next destination.
I jumped on a bus to Atambua for 20,000 IDR, in order to continue on to the East Timor border crossing the next day.
Temkessi Village Transport Recommendations:
Leave Kupang early in the morning, to arrive in Kefamenanu around noon
Take a microbus to Temkessi (1.5 hours)
Take a motorbike to the village (1.5-2hr return)
Take a microbus back to Kefamenanu or continue on motorbike to the main highway intersection, for buses to Kefamenanu, Kupang, Atambua & other destinations
Accommodation in Kefemenanu
Hotels are expensive or limited in Kefamenanu, so arrive early enough to find a place or have something in mind before arriving. There is a budget hotel, a few kms from the city centre.
We had no luck finding a cheap place at 10:30pm. Rooms at Hotel Ariesta were around 250,000 IDR / $18.75 (discounted). We didn't take the room but they were kind enough to let us sleep overnight in their lobby – beware of mosquitos!
[put_wpgm id=37]
*** The Final Word: Temkessi is only worth the hassle if you're already in Timor ***
Have you been to Temkessi or any other villages in Timor?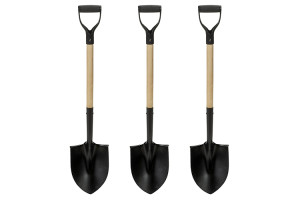 Accessible DIY travel to more distant locations via multiple connections or longer forms of public transport
Visited in October 2015