One of the main reasons to come to Kupang is to obtain an East Timor visa – find out the visa requirements & process to obtain a Visa Authorisation Letter.
One of the main reasons travelers like us here at DIY Travel HQ come to Kupang, Indonesia is to obtain an East Timor visa. This can be done at the East Timor/Timor-Leste Consulate, south of the center of Kupang.
Take a bemo/microbus heading east from directly outside Lavalon Hostel to the Consulate for 3,000 IDR / $0.20 – if you're staying at Lavalon Hostel, a staff member will hail the microbus for you.
East Timor Visa Requirements in Kupang
Application form (from the Consulate in Kupang)
Copy of the ID page of your passport
1 x passport photo
Invitation letter *
Return ticket
Bank statement
* May not be required – I was not asked for one (at the border, read on… )
East Timor Visa Information in Kupang
Visa fee: US$30.00 cash only – the migration officer will give you a receipt of your payment
Passport validity: minimum 3 months
Processing time: approximately 3 working days (this can be negotiated)
After this time, you will receive an Authorization Letter, not the actual visa.
You must take this Authorization Letter to the border, where you will then received a visa in your passport allowing you to enter East Timor.
When we went to the embassy, the guard told us that no-one was currently working & to come back in the afternoon:
A Swiss guy who was also there for the visa when on ahead anyway, & saw a woman at the visa application window.
She informed us that the 1 person in charge of applications was in East Timor on business/vacation & would not be back for weeks, let alone in the afternoon!
In the meantime, we could proceed with our documents to the border, where they would issue us a visa, without the Authorization Letter.
We didn't trust this information & argued with her about it over & over.
The woman didn't actually work for the embassy either, she was talking to us as the only one who could speak English. Apart from making her give us names & phone numbers, there was nothing more we could do.
The Swiss guy & I exchanged contact details, as we went our separate ways contemplating whether we would actually head to the border without the Authorization Letter… well I ended up doing it, crossing the border to East Timor
*** TOP TIP: If you have entered Indonesia on a visa-free visa & did not pay for it, you are only allowed to exit Indonesia from certain ports – this does not include the East Timor land border.
In this situation, do not attempt to enter East Timor by land, you'll be denied & sent back to Kupang *** 
This information was not easy to come across & we found out about it the hard way – Erik is from the USA so he was allowed to enter Indonesia visa-free. I'm from Australia & had to pay for my visa. We both flew to Kupang, in order to cross over to East Timor by land. It was only when we checked into Lavalon Hostel that the owner Edwin informed us of this rule & that Erik, with his visa-free visa, could not exit Indonesia at the East Timor border.
Erik then had to fly from Ende to Bali, & then from Bali to Dili, East Timor – if you're planning to travel overland to East Timor, don't make this same costly mistake.
Another person staying at Lavalon Hostel in the same situation ventured on to the East Timor border anyway, to try his luck. He was denied & sent back to Kupang, making for one very & unsuccessful long 12hr+ day.
Check Wikipedia for a comprehensive guide on the Visa Policy of Indonesia.
Did you enjoy reading How to Get an East Timor Visa in Kupang?
Pin it and help others find it too!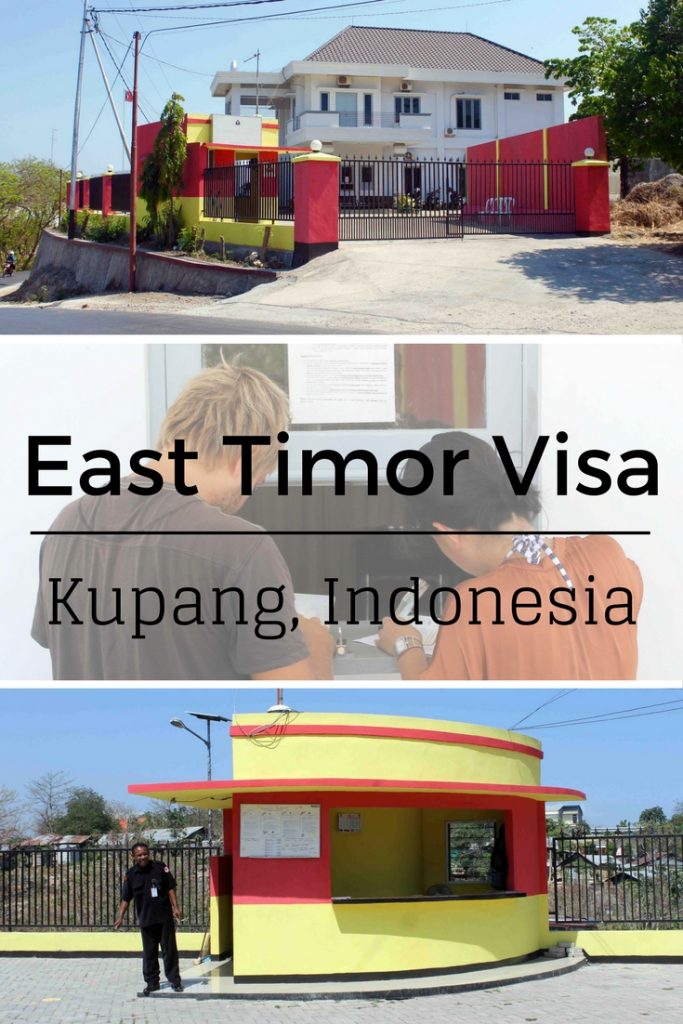 [put_wpgm id=35]
*** The Final Word: If you are applying for an East Timor visa in Kupang, question everything! Don't accept no for an answer! ***
Have you gotten an East Timor visa in Kupang or anywhere else?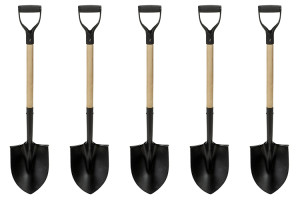 Super easy DIY travel around city centres
Visited in October 2015