The capital of West Timor is one of the pleasant surprises of Indonesia, with night markets & the Crystal Cave – find out how to get there, where to stay & things to do in Kupang!

We loved our stay in Kupang, a bustling yet relaxed seaside city where no-one cares "where you going" & with food other than nasi & mie goreng!
Bakso, on the one hand, is available on every block…
Kupang's main street (Jalan Siliwangi) runs along the beach, which overflows with clothing, gold & snack shops.
On weekends, however, everything is shut down, so try to visit during the much livelier weekdays where there are more things to do in Kupang.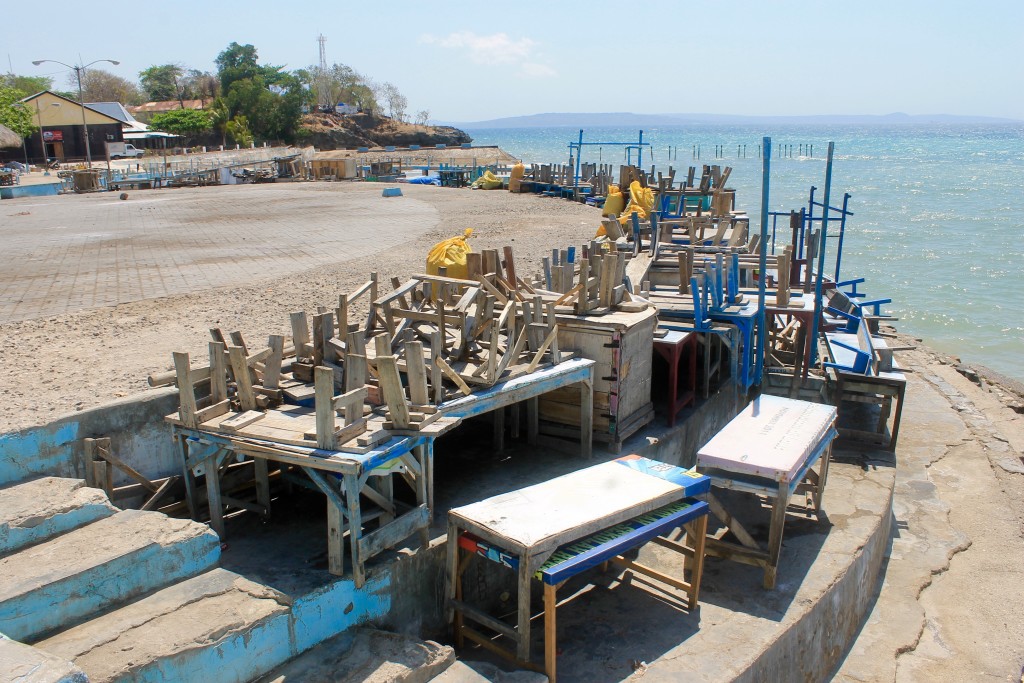 With discotechque-blasting bemos/microbuses, shop goods spilling into sidewalks, enthusiastic vendors & eager bargain shoppers all in one street, Kupang possess a dynamic atmosphere missing from so many other Indonesian cities.
We recommend purchasing travel insurance before any trip to Indonesia. We've been using World Nomads through 80+ countries over the past 12 years and have been really happy with their coverage and services.
For more details check out our World Nomads review here.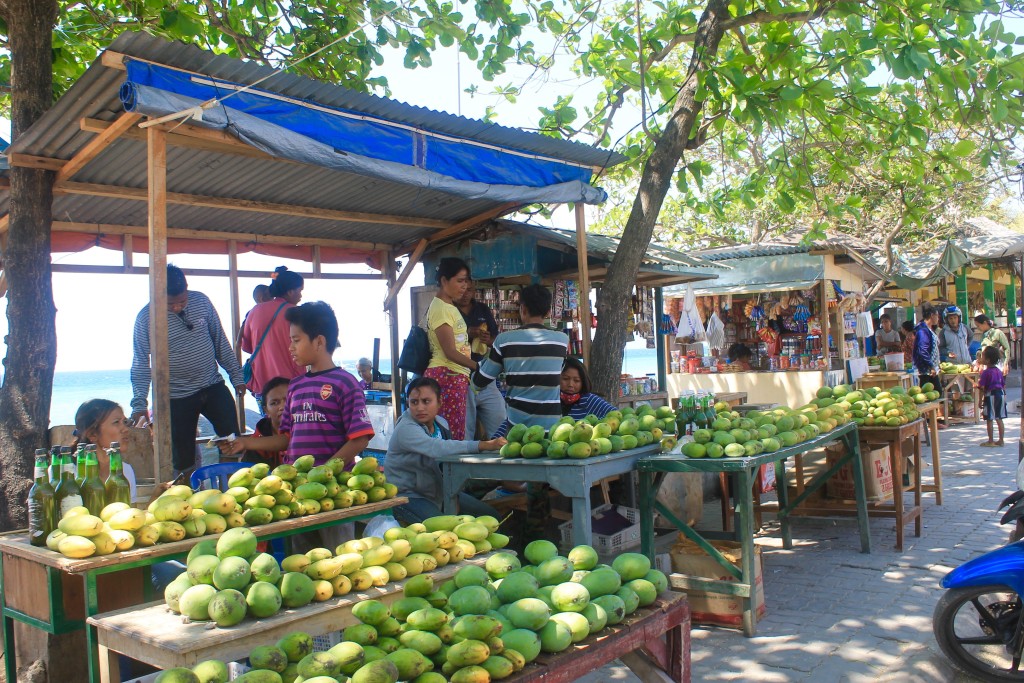 Things to Do in Kupang
#1. Kupang Twilight Market
Nearing the microbus terminal, the pace slows down, towards the end of the street, at the end of the day.
Here, open-air food stalls sell snacks & refreshments by the old harbor.
Amongst good food & people, it's the perfect place to watch sunset: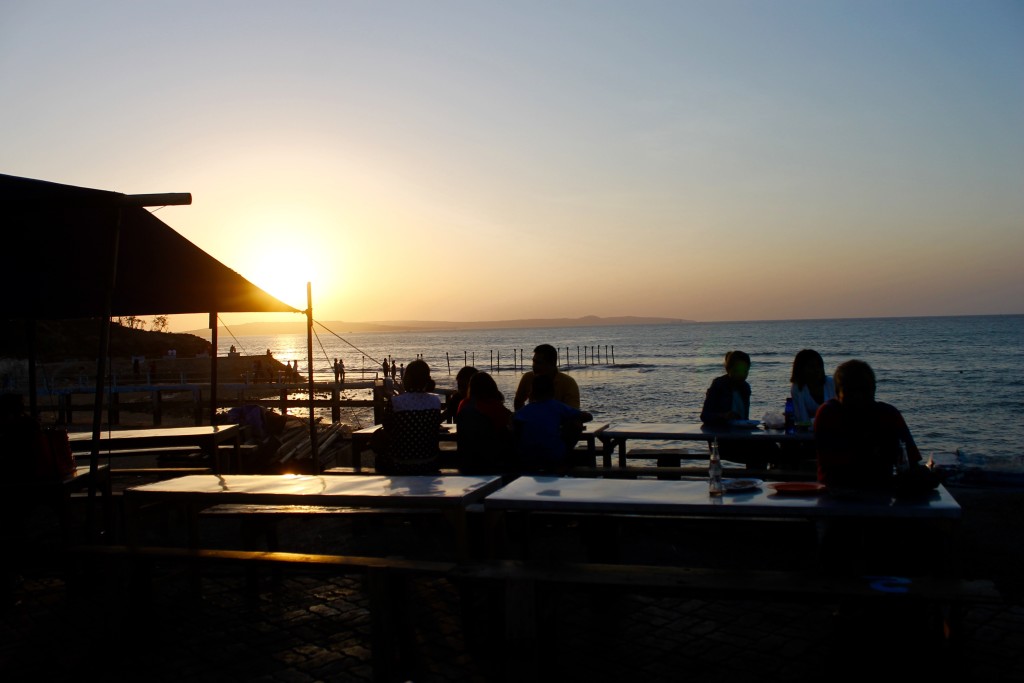 Grilled corn for 6,000 IDR / $0.45 is the most popular snack – cheap, delicious & a new taste sensation, something not found on the rest of Indonesia.
We also recommend Lonely Planet's Indonesia guidebook to help you plan your trip.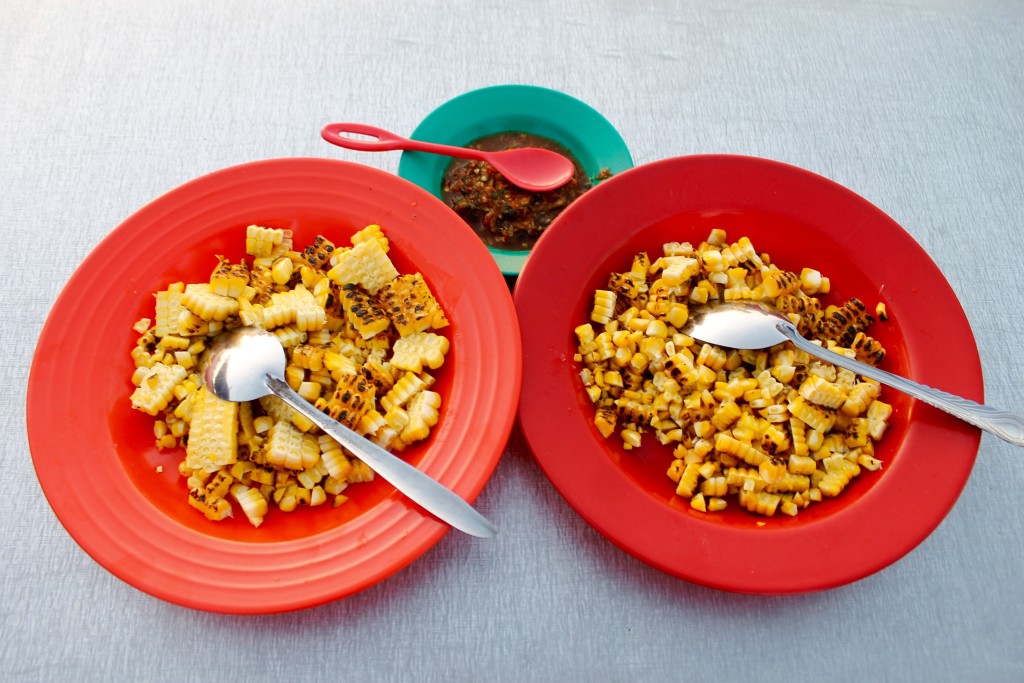 #2. Kupang Night Market
In the middle of Jalan Siliwangi is Kupang's wonderful night market.
It's one of the best opportunities to sample fresh seafood in Indonesia – don't miss it!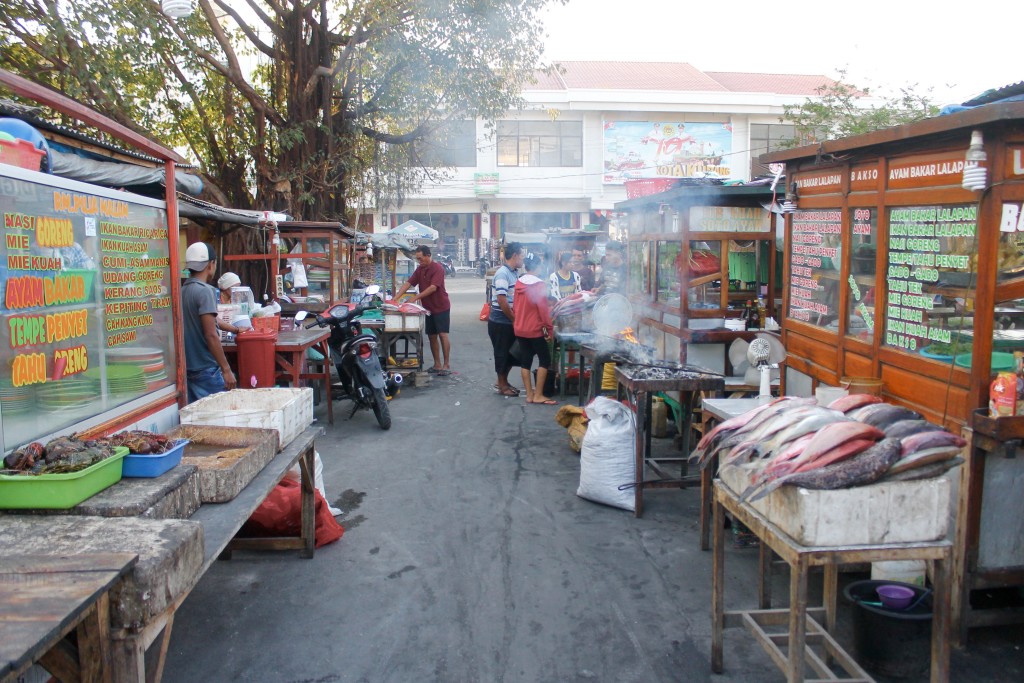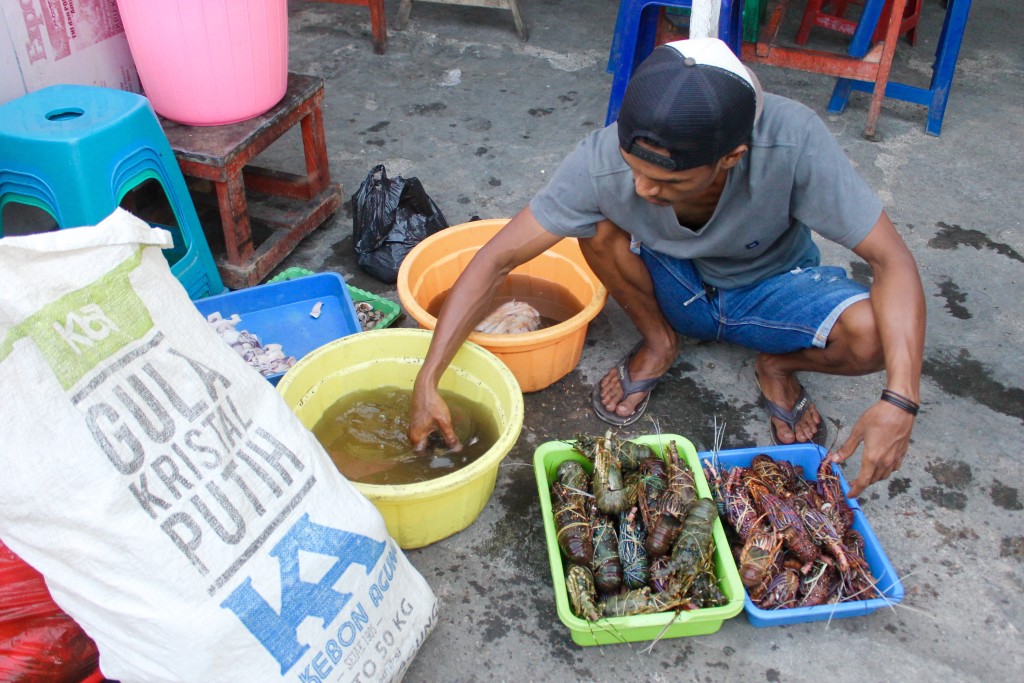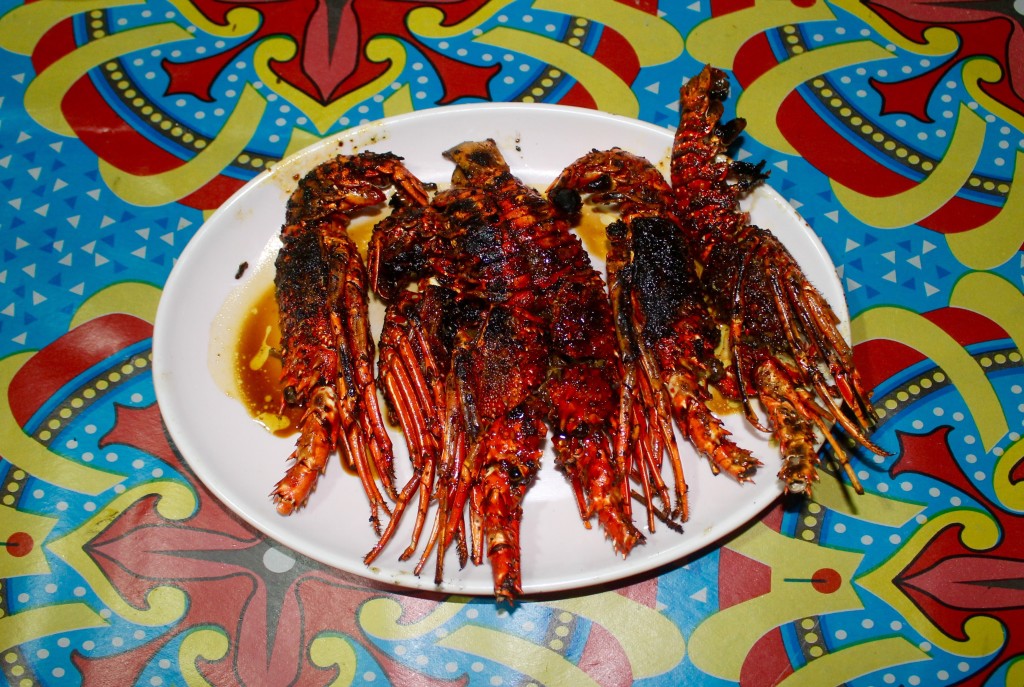 Seafood is the specialty, however there are many other typical Indonesian dishes on offer: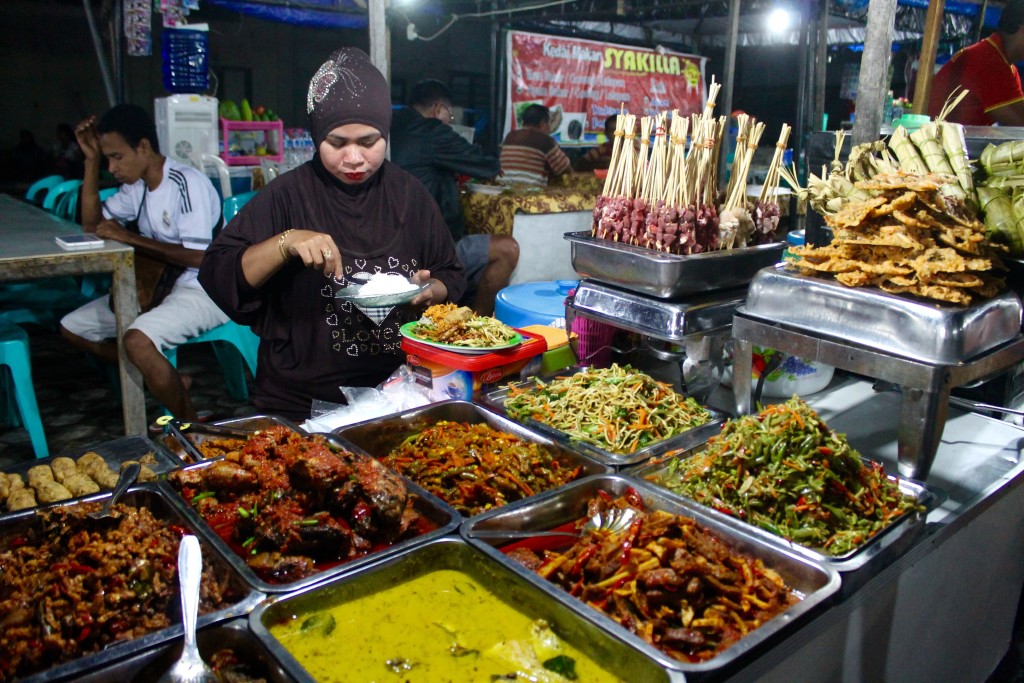 #3. Kupang Crystal Cave
Transport is a lot more fun in West Timor: Kupang's microbuses are pimpin', decked out with booming speakers & colourful décor – Jesus is a popular feature: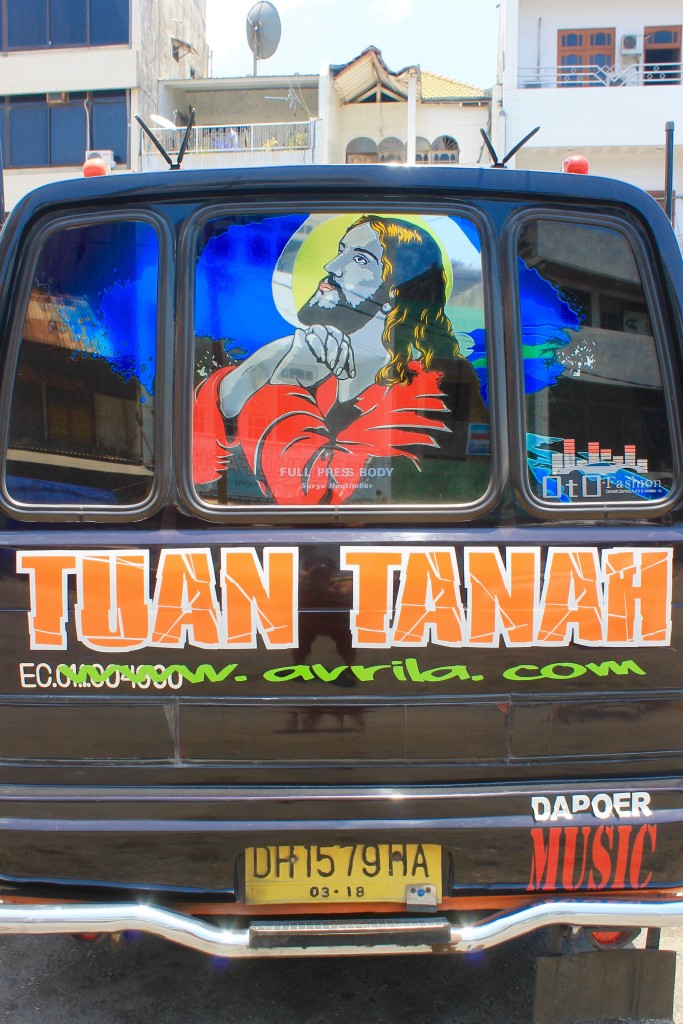 Take a ride in one of the microbuses out to Crystal Cave, approximately 45 minutes from Kupang & one of the best things to do in Kupang.
Like all trips in & around Kupang, the ride costs 3,000 IDR / $0.20, though drivers will try to elicit more.
It's near Bolok ferry port – if the microbus turns in, it has to pay an extra fee, so make sure not to get dropped off here.
The microbus may drop you off 1-2km from the cave, to waiting motorbikes, even though they are continuing along the main road.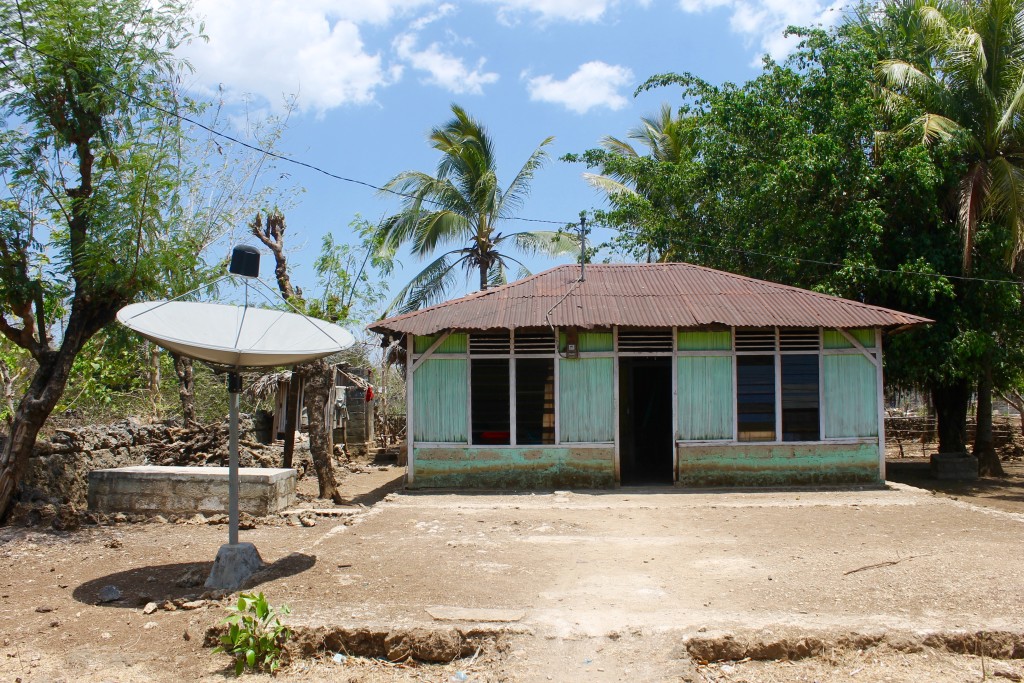 If so, simply ignore the motorbike & continue walking straight ahead. Ask locals for directions, if uncertain, but a motorbike is unnecessary.
Along the main road are signs of Christian worship, in a part of Indonesia where 90% of the population is Christian.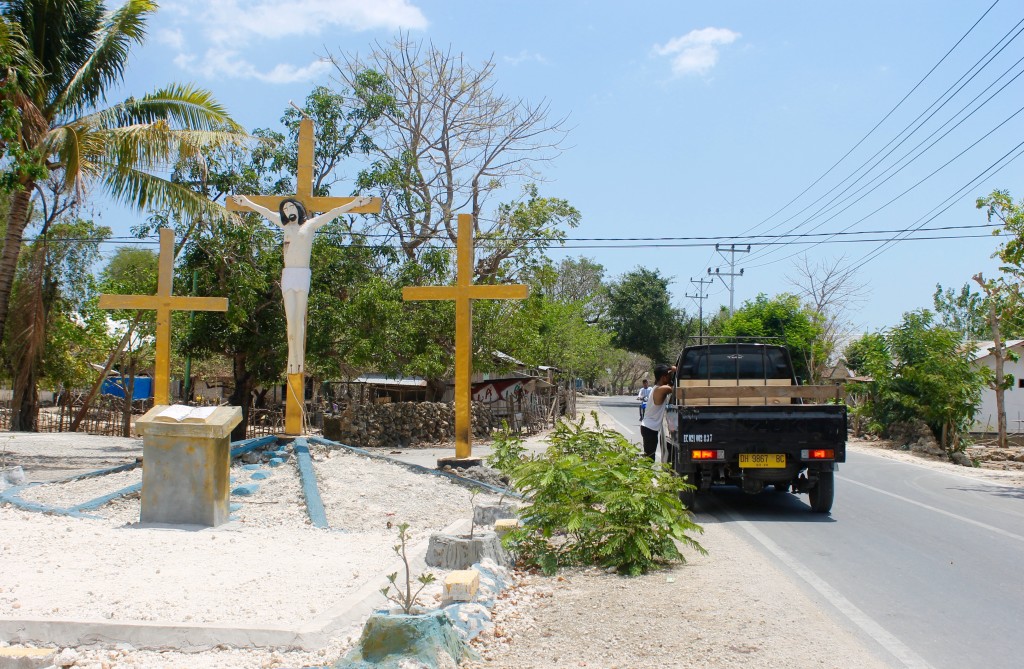 Coming from Kupang, take a right when you see a blue sign for the water police: "Dit Pol Air Polda Ntt".
From here, we encountered some local kids who took us to the cave – they didn't ask us for money but be aware of this.
You will need to go off-road (towards the left), across a field of white stones & shrub land. You can try to follow the little paths, but there are many of them, perhaps leading to different places.
The entrance to Crystal Cave is difficult to spot, it looks like this: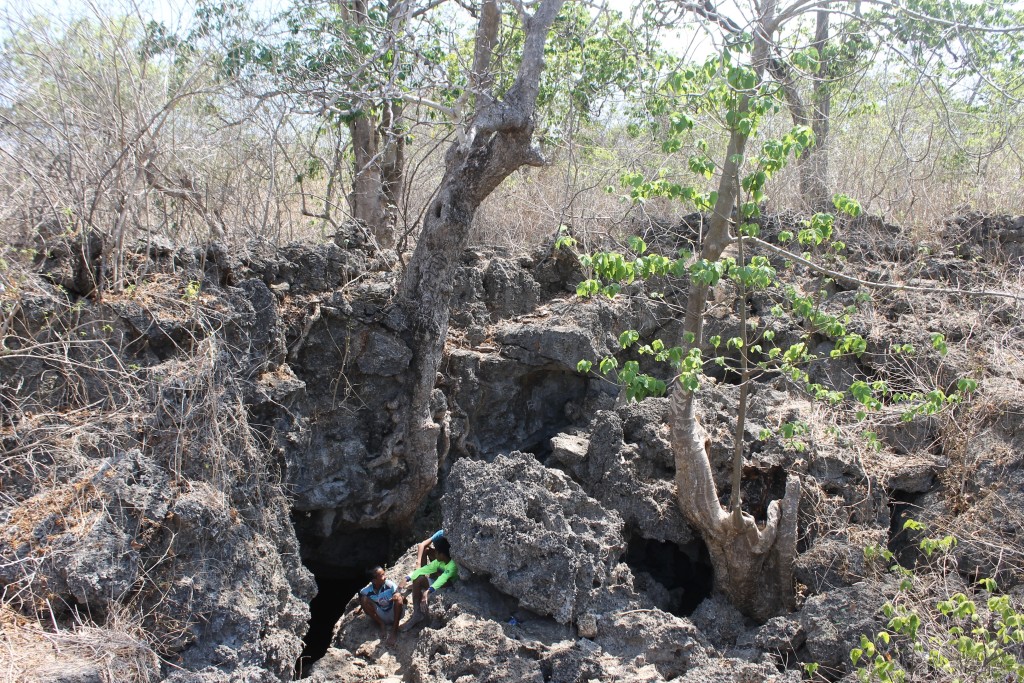 Entry into the cave isn't easy either, via steep, sharp, slippery & rocky steps.
It's dark, bring a flashlight – you can use the light from your phone but it's best not to have any valuables with you.
Once inside… it's still dark, but also cool & beautiful. Between 10am-2pm, sunlight penetrates through the tiny crack in the cave entrance… so it's still dark.
However, you'll be able to see the blue, crystal clear water. It's a small pool but so refreshing after being out under the hot sun.
For the brave, join in with the kids jumping in from the rocks above, they'll love it.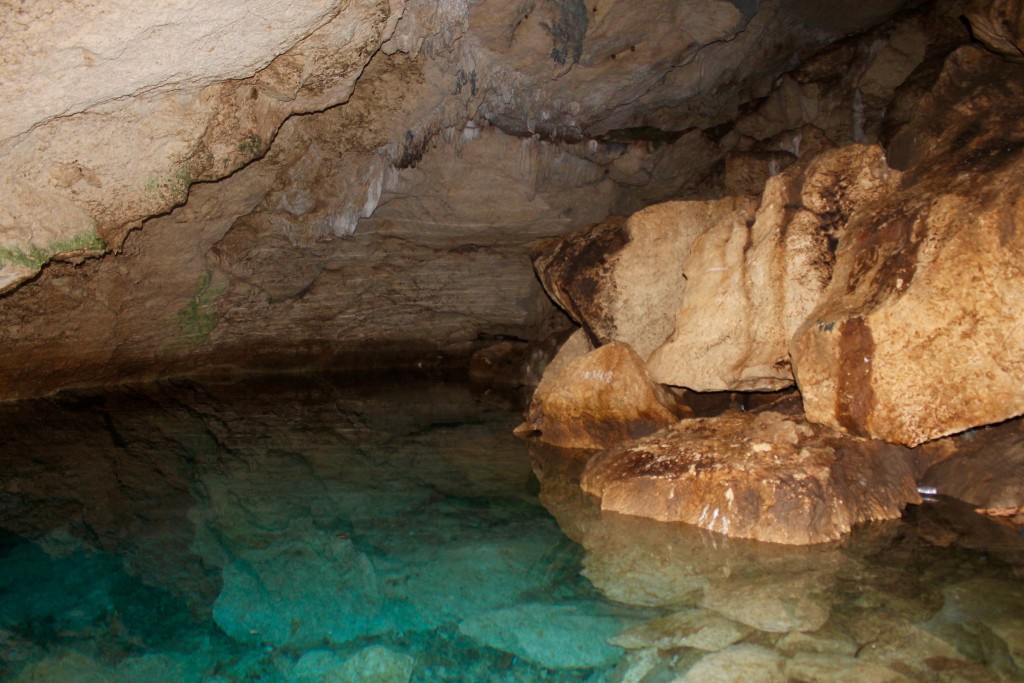 Diving expeditions are conducted here, so you could bring a snorkel set. Apparently, there aren't many stalactites & stalagmites but a number of interesting fossils to see.
No infrastructure or development has reached the cave, yet. However, it's very popular with locals, so don't visit on weekends where it can quickly become crowded, dangerous & not enjoyable.
Return microbuses to Kupang run along the main road, though you may have to wait some time. The price is 3,000 IDR / $0.20.
Not many travellers make it out to Kupang, let alone Crystal Cave – you may share it with locals or have it to yourself but either way, it's a delightful little local experience to savour & one of the top things to do in Kupang.
Crystal Cave Entrance Fee: free
How to get to Crystal Cave from Kupang: microbus 3,000 IDR each way, 45 minutes. Or hire a motorbike.
What to Bring: flashlight (phone or other valuables not recommended)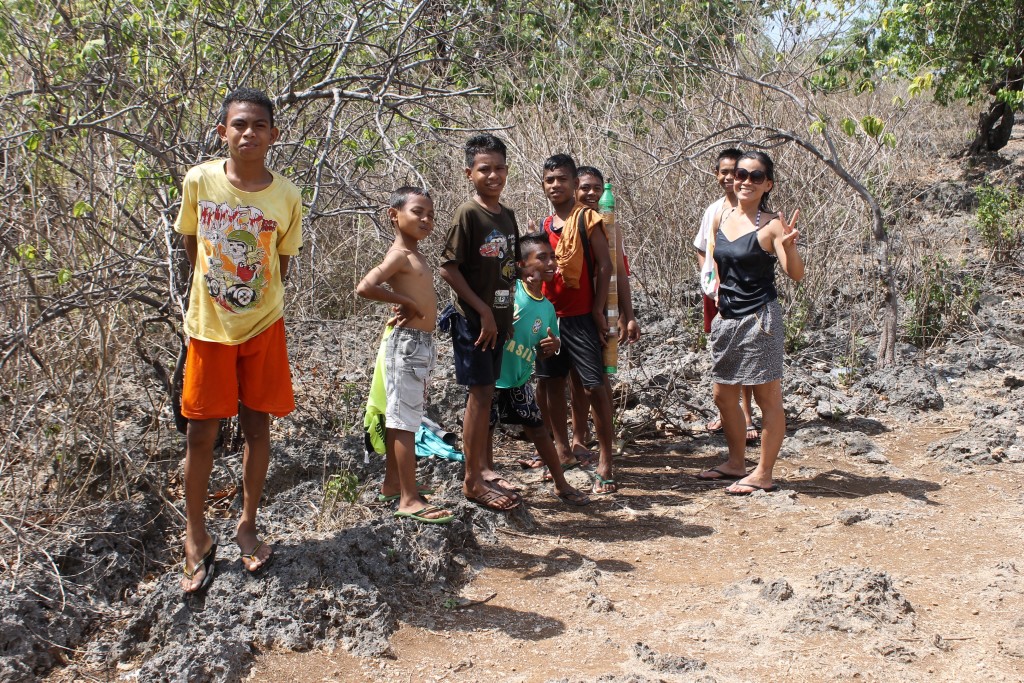 * Apri 2019 update – a reader has advised that "Crystal Cave outside of Kupang has now been fenced off by the locals – I only was able to get in because a local unlocked the gate and let me in – I think it was only because I was with another local from the Lavalon who drove me there on his scooter. There was no charge – but a 10K 'donation' was expected."
Thanks to Mike from South Carolina for this info & photo: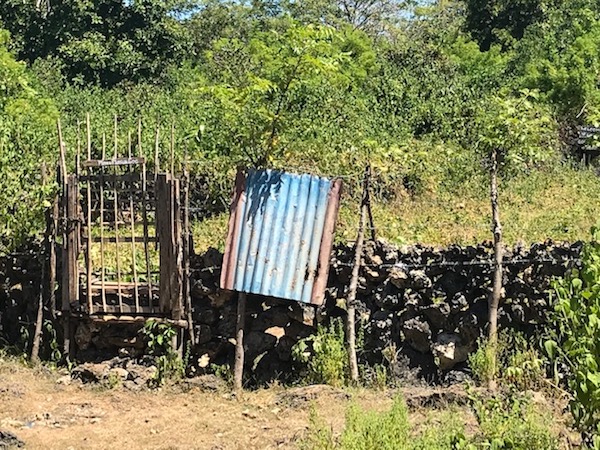 East Timor Visa in Kupang
One of the main reasons travellers make it all the way to West Timor is to obtain a visa for East Timor in Kupang.
This can be done at the East Timor Consulate, south of the center of Kupang.
* April 2019 update – Mike has also advised of the current visa situation for US citizens: "If you get the 'free' visa on arrival, it's ok to leave now at the East Timor land border crossing when you do the Kupang to Dili bus trip. I think the exit ports used to be more limited, but not at the moment."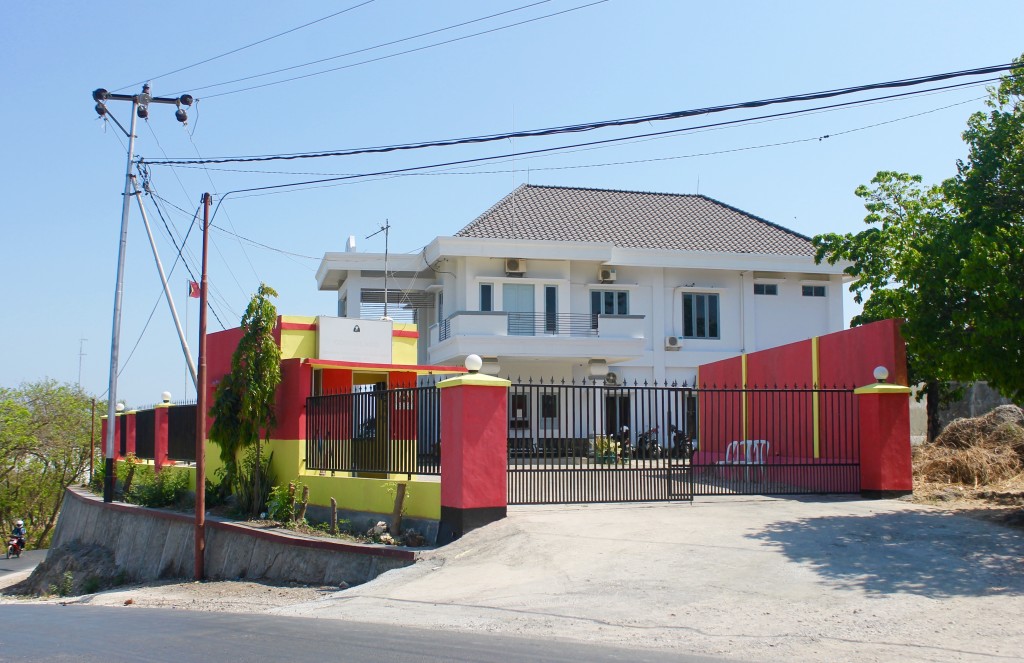 Kupang Accommodation
Lavalon Hostel is the only choice you need to know about in Kupang – an actual, real hostel, a rare find in Indonesia. It was nice to stay here & socialize with other travellers for a few days, one of our favourite things to do in Kupang.
We stayed in a double room with air-conditioning & shared bathroom for 100,000 IDR / $7.50. There are 4 bunk dorms & a couple of other private ensuite rooms available.
There's a common area facing the sea, with a restaurant & open air seating for guests & the public. Good wi-fi is available in this area, it reaches the rooms sometimes too.
The owner of Lavalon Hostel is Edwin, who is passionate about tourism in Kupang & the whole Nusa Tenggara region. Ask him anything about transport, attractions, visas – he knows it all.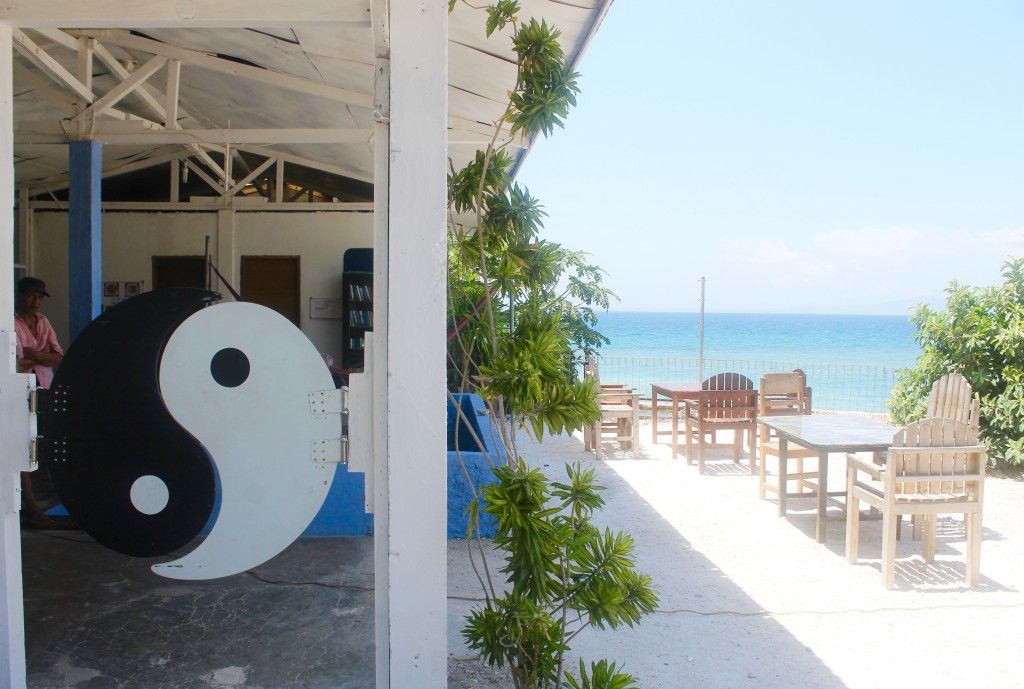 How to Get to & from Kupang
You can travel from Ende to Kupang by sea & air.
You can visit Temkessi village from Kefemanu – we took the last bus at 5:30pm, 50,000 IDR, 5 hours. There should be other departures earlier in the day.
*** The Final Word: If you have the time & energy to get here, there are a number of fun things to do in Kupang ***
Did you like Kupang as much as we did?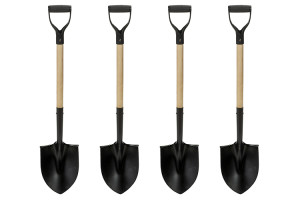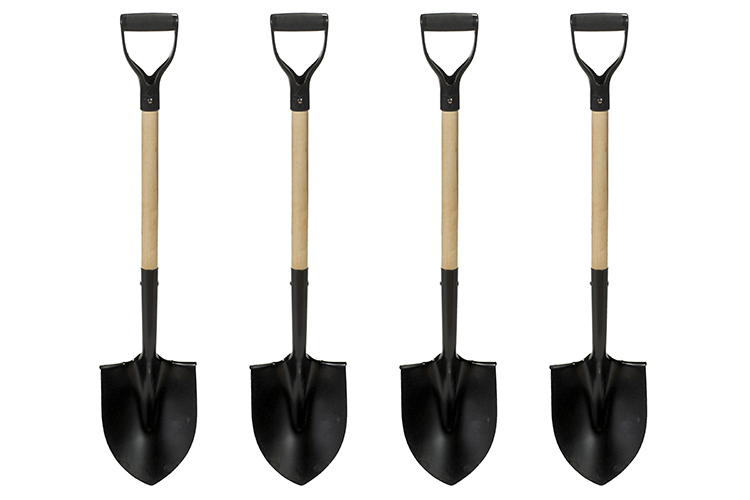 Easy DIY travel outside city centres using public transport
Disclaimer: This post contains affiliate links which means that we receive a small commission if you click on a link & purchase something that we've recommended, at no extra cost to you.
Visited in October 2015