Find out about rental equipment & tours to Mount Rinjani – but before you leave Senaru, check out the awesome Sendang Gile & Tiu Kelep waterfalls in Indonesia.

The base town for hikes to Mount Rinjani, Senaru also offers a twin set of majestic waterfalls (Sendang Gile & Tiu Kelep) within its relaxed mountaintop surroundings.
The whole village is based around Rinjani tourism, with accommodation, food & tours catered to both local & foreign visitors like us here at DIY Travel HQ.
Many of the guesthouses & restaurants offer sweeping views of the rich, green landscape & there's always an ojek to take you anywhere you need to go:
* Don't forget to purchase travel insurance before any trip to Indonesia. We've been using World Nomads for over 10 years. It's the best-value provider we've found but there are other important things to consider. Check out our post and find out which of our claims were successful or denied.
Most people stay 1 or 2 days either side of a Mount Rinjani trek – in that time, be sure to visit the two waterfalls in the centre of town, Sendang Gile & Tiu Kelep.
Everything is walkable in Senaru – there's not much to see & do anyway.
Just relax & treat your body to good rest & sleep before & after climbing Mount Rinjani.
We recommend Lonely Planet's Bali & Lombok Travel Guide
to help you plan your trip.
Sendang Gile Waterfall
If you've seen a waterfall, you've seen them all… that's untrue but if you've seen hundreds, it can certainly start to feel that way. The Senaru waterfalls blow these doubts aside, figuratively & literally.
Overshadowed by Mount Rinjani, the Sendang Gile & Tiu Kelep falls stand tall, in the middle of the small mountain town.
The entrance fee is 10,000 IDR / $0.75 for foreigners, the entrance can't be missed:
An easy, downhill stroll along a scenic boardwalk overlooks the Senaru valley. The path continues for 20 minutes before reaching the 1st waterfall, Sendang Gile.
Through a backdrop of lush tropical foliage, 2 separate levels of waterfalls form a cascading chute, 30 meters high. It's a beautiful yet crowded scene, as children & families delight at the sight.
And in Indonesia, crowds bring a lot of rubbish.
Locals picnic & vendors lay out instant noodles, water bottles & various snacks on flat surfaces of rock.
Wrappers & plastic lay all around, the beauty of the natural surroundings tainted by human disregard:
Tiu Kelep Waterfall
Leaving Sendang Gile, return up the same steps.
As you reach the top where the railing ends, turn left here & follow another set of stairs going further into the forest:
Most foreigners heading this way had in tow a local guide – this is legally & practically unnecessary.
YOU DO NOT NEED A GUIDE.
For the most part, it's a basic & pleasant path to follow, along the river & irrigation channels:
The bridge is high but easy to cross, it's only towards the end that the trail becomes a little unclear.
There are 2 rivers to cross, via stone stepping over ankle-deep water, and also some uphill climbing.
If you're uncertain, look for footprints or wait for other groups to arrive – it's not a busy track but you won't be alone, especially in the middle of the day. Otherwise, just backtrack if you don't come across a 2nd river shortly after crossing the 1st.
A little adventure is always fun & makes the destination all the more rewarding!
And what awaits at Tiu Kelep is spectacular! A series of streams runs over a curved wall of green bushes & moss-covered rocks. Towering over this a single waterfall, some 50 meters high, flowing down into a shallow bathing pool.
The cascades create a misty vista – it's an ethereal space, one for the brave to dip into its cool waters & one for the camera-conscious to admire from afar.
Gili Islands to Senaru Transport
Coming off the boat from the Gili Islands at Bangsal terminal, walk straight for approximately 1km. At the intersection of the main road, turn left – walk forward 100 meters & this is where the bemos stop.
A bemo ride to Senaru costs 30,000 IDR. It will drop you off somewhere in Bayan, where ojaks will be waiting to take you onwards. Don't waste time trying to figure out where you are or if you've been ripped-off as we did, take the first ojak that accepts 20,000 IDR for a ride to Senaru.
Senaru to Labuan Lombok Transport
Senaru is a tough town to get out off independently. We came down from the mountain in the early afternoon & decided to take our chance in Bayan. We took an ojak there for 20,000 IDR, from where we were hoping to catch some kind of transport towards Labuan Lombok, ferry terminal to Flores Island.
We were on the side of the road trying to hitch-hike for 2 hours – the whole village had a good laugh watching us!
Some people stopped but no-one was going our way. Finally, a businessman in a nice van stopped & took us under his wings… motorized wings… all the way to Labuan Lombok, via an overnight stop at new luxury bungalows at a great price.
If you're not feeling adventurous, spontaneous, lucky or just plain tired from climbing a volcano, stay the night in Senaru & set-off early the next morning. Onward travel is still from Bayan, & still with little options, but there are at least a couple of guaranteed departures you could make.
*** You could reach Labuan Lombok via Mataram but that's a very long detour ***
Accommodation in Senaru
We recommend Rinjani Homestay for 100,000 IDR. Rooms are simple but spacious, take a room on the 2nd level with a balcony that gives you these views:
It's 1-2km from the city center, and another 2km to the start of the Mt Rinjani trail.
Food in Senaru
Halfway between the waterfalls & Rinjani Homestay is Café Rifka. They offer a good variety of Indonesian & Western dishes for the best prices in town. The owner is very friendly & proactive in getting business for his shop, handing out fliers on the street – it worked. The only downside is there's no wi-fi. Below is tofu curry (30,000 IDR / $2.25) & the ubiquitous gado-gado, vegetables with peanut sauce.
For wi-fi, try Achita Bayan Homestay & Restaurant for good meals for around 30,000 IDR / $2.25. There are also several local restaurants that offer sweeping views of the countryside, such as Lenk Rinjani.
Rinjani tours in Senaru
We hiked Mount Rinjani for free without a guide or tour – it's easy to do.
However, if you want to join a tour, treks to Mount Rinjani can be easily arranged on arrival. If you approach a company in the early morning before a tour is set to depart, you may be able to receive a significant discount – allow enough time for extra food to be arranged, as sherpas only carry the minimum amount. Make sure you're also ready to go with clothes, snacks & water prepared.
Rinjani Rentals in Senaru
For those climbing Mount Rinjani on their own, there are only a couple of places in town where you can rent equipment – ask around.
We rented gear from our accommodation – ask at Rinjani Homestay or their adjoining business next door. At first the rental quotes were high but when they found out we were staying with them, prices dropped significantly.
We only took the bare necessities:
Tent: 150,000 IDR
Sleeping bag: 25,000 IDR
You can rent sleeping mats but for us it wasn't worth taking (we ended up sleeping well without them too).
Consider buying a tent – you may be able to find one for less than the rental hire, which could be worthwhile, even if you only use it for Mount Rinjani.
Check our our hiker's packing list for more information on what gear to bring.
Know Before You Go
Sendang Gile & Tiu Kelep waterfalls Entrance fee: 10,000 IDR / $0.75
Guide: not needed
Time: plan to spend 40-60 minutes for a return trip to/from Sendang Gile; add 60-90 minutes for Tiu Kelep
Did you enjoy reading Visit Senaru Waterfalls: Sendang Gile & Tiu Kelep?
Pin it and help others find it too!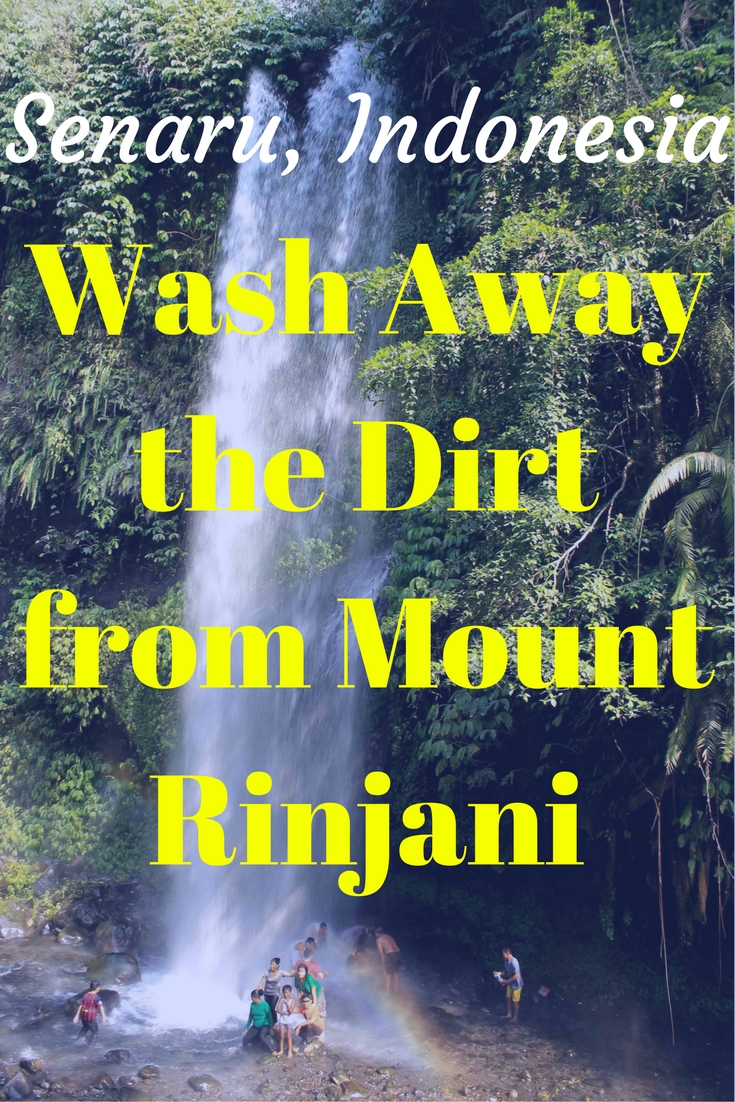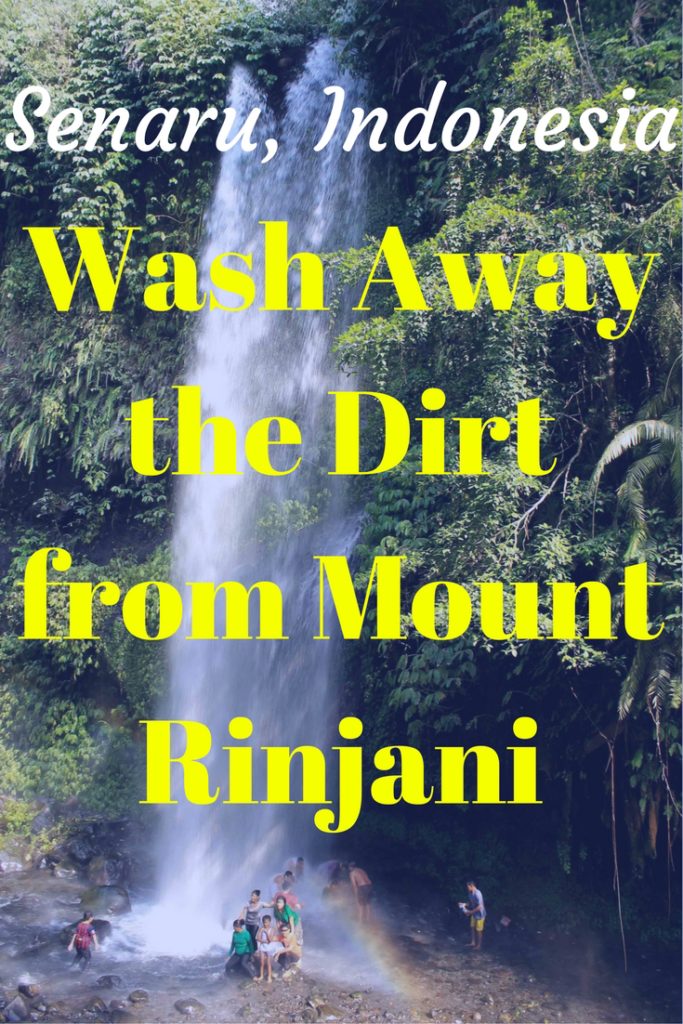 [put_wpgm id=24]
*** The Final Word: Enjoy Sendang Gile & Tiu Kelep waterfalls waterfalls before renting equipment to climb Rinjani on your own ***
Have you visited the 2 Senaru waterfalls?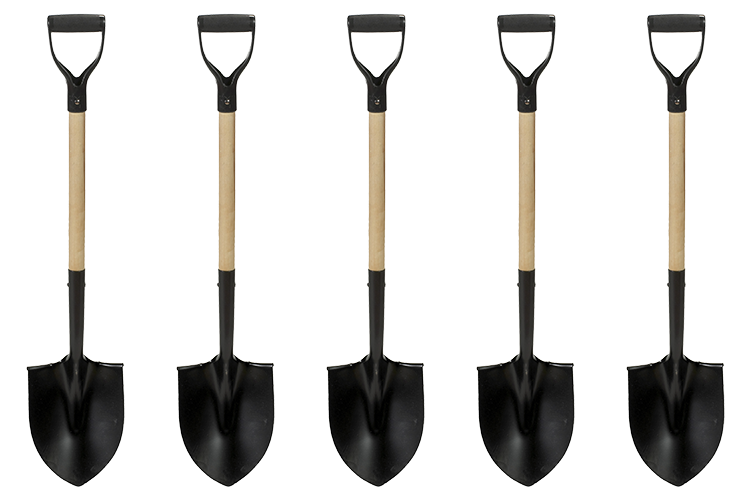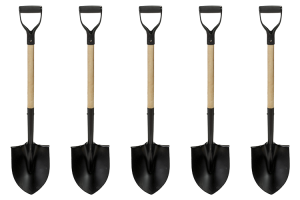 Super easy DIY travel around city centers
Disclaimer: This post contains affiliate links which means that we receive a small commission if you click on a link & purchase something that we've recommended – at no extra cost to you. This helps us to keep our site running so we can continue to provide free content. Thank you for your support!
Visited in October 2015