It's easy to trek Mount Rinjani without a tour or guide – find out where to rent equipment, what to pack & the route to the crater lake summit!
Unlike us here at DIY Travel HQ, the majority of people climbing up Mount Rinjani in Lombok, Indonesia choose to take a tour  and lighten the load in their back pocket.
This post is not for them, and may not even be for you.
The first requirement to trek Mount Rinjani without a tour or guide is that you must not be traveling with a suitcase.
We always travel with a carry-on & recently upgraded to this Pacsafe 45L Anti-Theft Backpack
I only mention this because so many people on nearby Gili Air are vacationers that may attempt to bite off more than they can chew.
The 2000m hike up to Mount Rinjani's rim takes 7-8 hours. 
The well-marked path has a steady grade that does not level off at any time.
Your best bets for rest are at the emergency shelters, which come approximately 1, 2, 4, and 6 hours into the hike.
* Don't forget to purchase travel insurance before any trip to Indonesia. We've been using World Nomads for over 10 years – it's the best-value provider we've found but there are important things to consider. Check out our post & find out which of our claims were successful or denied.
The benefits to taking a tour is that porters will carry your camping gear, personal items, food, and water leaving you free to leisurely take pictures – we use a Nikon D3300 DSLR
.
Those attempting to trek Mount Rinjani without a tour or guide will have to carry their own gear the entire time. 
On the plus side, your pack just gets lighter with every meal and sip you swallow.
Packing: Trek Mount Rinjani Without a Tour
Let's explore what you will need to bring with you to trek Mount Rinjani hike without a tour or guide, so your pack can be minimized for the journey.
Camping gear will include at least a two person tent that can be split between poles and canvas, and a warm sleeping bag.
It is chilly on the mountain, and the extra thickness will double as cushion to help keep you asleep the whole night.
Camping equipment can be rented in Senaru:
2-person tent – 150,000 IDR / $11.25
Sleeping bag – 25,000 IDR / $1.90
Clothes are best layered as the first leg from Senaru is hot, but gradually cools down.
Pants, heavy jacket, and winter hat besides hiking boots are essential to remaining comfortable. A change of socks, underwear, pants, and shirt are always nice to have for sleeping.
Miscellaneous items worth taking include spare batteries/powerbank for your camera, sunglasses, poncho if your jacket is not waterproof since the weather on Mount Rinjani is unpredictable, headlamp, Band-Aids for potential blisters, sunscreen, deodorant, toothbrush, toothpaste, and toilet paper.
A pack of cards might fill some downtime as well.
See our packing list at the end of the post or in our hiker's gear guide.
Meals: Trek Mount Rinjani Without a Tour
When planning food to trek Mount Rinjani without a tour or guide, you have to budget for two breakfasts, two lunches, and one dinner with enough snacks to keep you energized along the way.
Even if you have a portable burner
, it is still best to bring prepared food or make sandwiches.
Water is at a premium on Mount Rinjani! The stores in Senaru offer basic staples, but if you can find a supermarket on the way you will have better selection at better prices.
Breakfasts: may include some pastries, or hard boiled eggs.
Lunches and dinners: can include PB&J or tuna fish sandwiches.
Excellent snacks: are heavy crackers that pack a lot of calories into a small space, and chocolate for a welcome reward.
Water: Trek Mount Rinjani Without a Tour
The general recommendation for water is 3 liters per day per person. Assuming you spread your sips out, most people can cut this in half for a short period of time.
If you are only hiking up to Mount Rinjani's rim and back over two days, then the only possible place to get water is at the 2nd emergency shelter.
There is a path to the right that leads down to a stream during the rainy season, and an algae laden swamp during the dry season if you are lucky. At the bottom of the path, turn left along the stream bed.
The porters filter the water through a water bottle turned funnel stuffed with local vegetation.
This removes most of the large debris – water purification tablets
or a water filter
is then required to be totally safe.
Those hiking to Mount Rinjani's other rim or peak without a tour or guide can obtain more water at the lake in the crater. That is your last source until you reach civilization again.
Trek Mount Rinjani Without a Tour: Skipping the Entrance Fee
Now that you are packed and ready to go we get into the fun part…saving you money for more volcano hikes in Indonesia!
For starters, there is no discount for renting equipment for only two days compared to three so why not use it the first night?
There are a few spots to set up camp 30-60 minutes past the park headquarters. All you need is a handy headlamp to get you there.
Since our visit in 2015, Mount Rinjani National Park has started enforcing the 150,000 IDR per person/DAY, and set up round the clock Park Rangers at POS 2 that check tickets. When we went, there was no one to check tickets and the office only had us sign in and pay 150,000 IDR without receiving a receipt.
With a hotel costing 100,000 IDR a night, it is no longer beneficial to camp inside the park as the extra day would cost two people 300,000 IDR.
The official entrance fee to Mount Rinjani National Park for foreigners is 150,000 IDR / $11.25 per person/day and only 5,000 IDR / $0.40 for locals. I don't believe in any geographical discrimination, but this is extortion!
The signs also dictate that you need a guide, but they just required us to register and pay the fee.
With Park Rangers at POS 2, it appears the only way to avoid the exorbitant Mount Rinjani National Park entrance fee is to start at Sembalum and venture as far as Plawangan Crater Rim before returning, which would be a 3-4 day hike.
We didn't cover this section so there may be other checkpoints that we are unaware of. If you attempt this, please let us know your experience, but plan on carrying the park fees with you as a back-up.
We noticed the Mount Rinjani staff were absent when we returned the next afternoon so it is entirely possible to grab an evening dinner and make your way past the headquarters to your camp site without registering.
I know, some of you are screaming out loud that the park needs the fees to maintain the park and facilities.
However, when you see the amount of garbage and toilet paper thrown all over Mount Rinjani you will wonder what the fees go towards.
Garbage drums were recently installed at the shelters in 2015, but garbage continues to be a blemish on Mount Rinjani in 2018. It's a shame that the extra Mount Rinjani National Park entrance fees collected haven't been used to remedy this issue.
It wouldn't take much to pay several porters to clean up the path every couple of weeks.
Route: Trek Mount Rinjani Without a Tour
The beginning of the Mount Rinjani hike travels aside a few village homes on a paved path before turning into loose dirt all the way to the top.
If possible, bring a wrap or painter's mask to keep your lungs clear as the path gets very dusty – similar to hiking Mount Ijen without a tour, which we thoroughly recommend..
The first real marker is the old entrance gate that marks the official start of the hike.
After that you have a "fake" shelter, and three emergency shelters through the jungle.
Just before the last shelter is an opening underneath the trees where a gang of monkeys patrol and harass anyone with food.
You are forewarned!
From there you reach the tree line and Mount Rinjani becomes a roaming grassland.
You are about 30 minutes from the crater's rim when you hit a stretch of boulders you have to climb over.
This is the last test before the path levels off.
Although you may want to take long breaks while you trek Mount Rinjani without a tour, keep in mind that spaces fill up fast with tents from tour groups.
Another benefit to arriving as early as possible is that the clouds arrive early afternoon, and often bring rain.
The best lighting on the crater lake is also in the afternoon as the sun sets behind you, and is in the background during the morning.
Hiking Mount Bromo without a tour also rewards you magnificent views, where you can actually look directly into the mouth of an active crater.
Despite porters and guides claiming entire sections, pitch your tent where you can best enjoy the sunrise once you open the flap.
You only hike up Mount Rinjani once! 
Having neighbors also makes it easy to wake up for sunrise – if you want to catch a volcano sunrise without having to camp overnight, we recommend hiking Mount Kelimutu without a tour.
Once you enjoy the sunrise, feel free to return to bed as the lighting starts getting good again around 9 am.
There will also be virtually no one left at the top too!
The way down takes roughly 1/2 to 2/3 of the time it took you to hike up Mount Rinjani.
Those wishing to visit the hot springs or peak without a tour or guide need to descend 600 meters down the crater wall, and back up it to the other rim.
This also means you will have to have and carry all your personal belongings, or find a way to return to Senaru from the other trail end. Either way, enjoy the spectacular view at the crater's rim.
Although you can save a few more dollars camping at the bottom again, reward yourself with a room to wash off the dust & errr… take care of business…
*** Please also remember to take all your garbage with you when you trek Mount Rinjani without a tour so you do not add to the problem, and others can enjoy the view in the future.
It is important to note that toilet paper is a large portion of the visible garbage on Mount Rinjani.
If you do not have a shovel to dig a proper hole, please place rocks on your waste and toilet paper. No one wants to see that flying around in the wind ***
That's it from us! Interested in starting your own travel blog? See How You Can Set Up a WordPress Blog in 15 Minutes at Bluehost.com
Know Before You Go
Mount Rinjani National Park Entrance fee: 150,000 IDR / $11.25 per person/day
Level of difficulty: Intermediate
Time: 2 day return trip; 7-8hrs to the crater rim
What to pack to trek Mount Rinjani without a tour:
Optional items to pack to trek Mount Rinjani without a tour:
*** The Final Word: Leave the tour groups & save $$$ – trek Mount Rinjani without a tour or guide! *** 
Did you trek Mount Rinjani without a tour or guide? We appreciate feedback to keep our articles up-to-date, and need your help!
[put_wpgm id=25]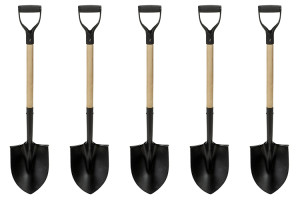 Super easy DIY travel around city centres
Visited in September 2015