There are many Santiago de Cuba attractions & things to do – find out why most travelers either love or hate the city known as the "Cradle of the Revolution".

Santiago de Cuba: Heat is On
In Santiago de Cuba, the heat is on – literally & figuratively.
Situated on the eastern end of the island, it's definitely one of the hottest cities in Cuba. The sun is quite unrelenting but fortunately Santiago de Cuba has a couple of lovely coastal escapes.
The heat also comes from the city's notorious hustlers, or jineteros in Spanish. You can get anything from the streets – you'll notice many people loitering around, waiting for their next opportunity.
Everything feels a little seedier than elsewhere in Cuba, but never really unsafe. As travellers like us here at DIY Travel HQ just be on guard, especially at night.
Santiago de Cuba: Cradle of the Revolution
Perhaps all this derives somewhat from Santiago de Cuba's distinct Afro-Caribbean identity. After all, it's geographically closer to the Dominican Republic & Haiti than Havana.
Nevertheless from literature to politics, just like Santa Clara in the centre of the country, Santiago de Cuba has played an enormous role in the history of Cuba.
This is where the revolution began, where Fidel lived & studied in his formative years.
We visited a lot of the historical & cultural Santiago de Cuba attractions (including Fidel's old house) but there are too many important plazas, churches, museums & birth homes for one trip.
Santiago de Cuba: Location
Location-wise, lying between the turquoise Caribbean & lofty Sierra Maestra mountains, Santiago de Cuba could've been a beautiful city. Instead, too much development & too many buildings spoil the view.
So visit Santiago de Cuba for revolutionary history but head out of the city to enjoy the natural beauty of the region.
One of the most popular daytrips is to the beaches & mountains of Parque Bacanao. It also includes a super-retro dinosaur park "Valle de la Prehistoria" one of the oddest & most amusing places in the whole of Cuba!
Santiago de Cuba Attractions
Castillo de San Pedro de la Roca del Morro (El Morro)
One of the best Santiago de Cuba attractions lies 10km southwest of the city. Castillo de San Pedro de la Roca del Morro is a fort standing at the entrance to the city harbor.
After pirates plundered the city in 1554, Juan Bautista, a famous Italian military engineer, was called upon to design a fort to protect the Santiago from further attacks.
Bautista also successfully planned the El Morro & La Punta forts in Havana.
After over a century of delays, financial constraints, destruction & reconstruction, El Morro was finally completed in the early 1700's. It was heavily fortified with huge bastions, storehouses & batteries but by that time, piracy was decreasing & there was little need for such a stronghold.
In the 1800's, El Morro was repurposed into a prison, before being fully restored as a fort in the 1960's.
These days, the fort is home to the Museo de Pirateria, including a permanent exhibition on the 1898 US-Spanish naval battle that took place in the Santiago bay.
A Unesco World Heritage Site, El Morro stands 60m high atop a vast headland – the views of the coastline are sensational.
The fort can be reached by local bus (1 pesos) or colectivo, ask or look for signs to El Morro or Punta Gorda – sorry, we don't remember where to take it from.
Entrance fee: CUC$4 / $4
Combine a trip to El Morro with a visit to the traditional fishing village of Cayo Granma. It's tiny, you can walk around the whole island in 15 minutes. There are a several local restaurants where you can stop in for a seafood lunch.
We didn't visit but we got great views of the island's red-roofed wooded houses from the top of El Morro. Some of the homes seemed to be on stilts above the water.
* Santiago de Cuba Attractions Top Tip: To reach Cayo Grandma, take a ferry from Punta Gorda, just below El Morro fort. It leaves approximately every hour.
Fidel Castro was just a small-time revolutionary when he led more than 100 rebels in an attack on Batista's soldiers on July 26, 1953. The audacious attempted coup, which failed, took place here at Moncada, Cuba's second most important military barracks at the time.
But the incident marked an important point in Fidel's rise to power, and the rest is history.
After the Revolution, like all other military quarters in the country, Moncada was converted into a school named Ciudad Escolar 26 de Julio. A museum dedicated to the battle was included in 1967.
If you don't want to visit the museum, you can still see bullet holes on the building. These aren't the originals though – Batista had the original bullet holes cemented over, Castro reinstated them in commemoration of the 61 soldiers killed.
Cuartel Moncada isn't one of the top Santiago de Cuba attractions but history buffs will find it worth a visit.
Entrance fee: CUC$2
Museo de la Lucha Clandestina
This beautiful yellow, colonial-style mansion was a former police station, now a museum on the resistance movement against Batista in the 1950's.
Entrance fee: CUC$1
Across the street from the Museo de la Lucha Clandestina is the house where Fidel Castro lived from 1931-1933 while he was a student in the city.
It's not open for visits but it will be one of the top Santiago de Cuba attractions for many visitors.
Museo Municipal Emilio Bacardí Moreau
This Hellenic-style building was established by the rum mogul & ex-city mayor Emilio Bacardi y Moreau in 1899.
Today it's a museum featuring artifacts from Bacardi's travels, including 19th century Spanish paintings, weapons & Cuba's only Egyptian mummy.
Entrance fee: CUC$2
Opposite the Bacardi museum is a palatial peach palace, the seat of government.
Not open to visitors.
Cementerio Santa Ifigenia
This vast cemetery was founded in 1868, at the time of the War of Independence & an outbreak of yellow fever.
There are over 8000 tombs, including many Cuban dignitaries such as:
Tomas Estrada Palma (1835–1908), Cuba's first president
Emilio Bacardí y Moreau (1844–1922), from the rum dynasty
Carlos Manuel de Céspedes (1819–74), father of Cuban independence
But the cemetery's biggest luminary is the national hero Jose Marti (1853–95). Marti is housed in his own mausoleum with a round-the-clock changing of the guard ceremony, every 30 minutes.
If you don't want to pay to enter, you can see enough of the grounds from the outside or it shouldn't be too hard to sneak in.
Entrance fee: CUC$3
* Santiago de Cuba Attractions Top Tip: Cementerio Santa Ifigenia located in the west, reasonably far but walk-able from the city centre.
This is one of the most beautiful & romantic plazas in Cuba and high on the list of Santiago de Cuba attractions. A bronze bust of Carlos Manuel de Cespedes, the father of Cuban independence, stands in the middle.
Parque Cespedes is also surrounded by beautiful & important colonial architecture:
Catedral de Nuestra Señora de la Asunción
Casa de la Cultura Miguel Matamoros
Hotel Casa Granda
Museo de Ambiente Histórico Cubano
Opposite the Cathedral, on the northern side of the square, is the Ayuntamiento building – here on the night of January 2, 1959, Fidel Castro appeared on the balcony to declare the victory & end of the Revolution.
Museo de Ambiente Histórico Cubano
On the northwest corner of Parque Cespedes stands the old Casa de Diego Velázquez Dating from 1522, it's the oldest house still standing in Cuba.
The building was restored in the 1960's & becamed the Museo de Ambiente Histórico Cubano in 1970.
The museum displays period furniture & decoration from the 16th-19th centuries.
Entrance fee: CUC$2
Catedral de Nuestra Señora de la Asunción
There has been a cathedral here on Parque Cespedes since the 1520's. The current cathedral dates from 1922.
The cathedral was fully restored in 2015, for Santiago de Cuba's 500th anniversary. The paint job inside is meticulous, if not slightly garish.
* Santiago de Cuba Attractions Top Tip: It's often closed to the public but open for tour groups – if you see one nearby, just join the ranks.
San Juan Hill is the site of Teddy Roosevelt & the Rough Riders' victory in the Cuban-Spanish-American War in 1898. The original artillery pieces & tower are still standing, alongside plaques, memorials & statues – all which tell the story of this historic landmark.
There are also very nice views of Santiago de Cuba from the hill.
Parque Histórico Abel Santamaría
This is the site of the ex-Saturnino Lora Civil Hospital that was infamously stormed by Abel Santamaria & his troops.
On October 16, 1953, Fidel Castro was also tried here for leading the Moncada barracks attack, where he made his legendary "History Will Absolve Me" speech.
The park contains a giant Cubist fountain engraved with the faces of Abel Santamaría and José Martí.
Santiago's Plaza de la Revolucion features a colossal statue of Antonio Maceo on horseback, surrounded by 23 raised machetes.
* Santiago de Cuba Attractions Top Tip: There's a small museum dedicated to his life's work, underneath the sculpture.
Across the street from Parque Historico Abel Santamaria, this court building was captured by fighters led by Raul Castro during the Moncada attack.
Many of them were later arrested – tried and sentenced in the very same court 2 months later.
The interesting neighbourhood of Tivoli can be reached by the 100-year old Padre Pico steps.
Tivoli was Santiago's old French quarter, first established by colonists from Haiti in the late 18th and early 19th centuries.
This was the site of an old Spanish fort.
Visit for the charming views of the red-tiled roofs of Tivoli & the Santiago harbor.
Santiago de Cuba: Accommodation
We stayed at Casa Irma in a big room for CUC$15 with air-conditioning, ensuite & fridge. They initially wanted CUC$25.
It's a historic home but the rooms feel quite old & worn. Laundry is available, done by the very nice maid – she won't give you a price though, it's pay what you want…
The location was excellent, right in the centre of town, just a few blocks from Parque Cespedes. Away from this circumference, a lot of areas in Santiago felt seedy at night, so bear this in mind when choosing where to stay.
Check out our budget guide to casa particulares for more information on accommodation in Cuba.
How to Get to Santiago de Cuba
From Bayamo, camiones to Santiago de Cuba are irregular. We were told there was a truck at 5pm, we waited 3 hours before finding out it wasn't running that day.
We hitchhiked on the main road going out of the city towards Santiago de Cuba & were very fortunate to be picked up by a passing camion packed with military students returning home from the weekend. T
he ride cost 25 pesos / $1.00.
How to Get out of Santiago de Cuba
In Santiago de Cuba, the camion station is next to Terminal de Omnibus on Avenida de los Libertadores (Carretera Central) – you can find it on Maps.Me.
A camion to Guantanamo takes 2.5 hours & costs 25 pesos.
At the Guantanamo terminal, we couldn't find any transport to Baracoa. We took a local bus to the city centre, it kept going east, following our GPS we got off after it crossed the river. Then we walked about 1.5kms to the main highway (CC).
Here we waited & eventually caught a passing bus to Baracoa – it took 3.5 hours & cost 15 pesos.
[put_wpgm id=79]
*** The Final Word: The Santiago de Cuba attractions & history is worth the heat, hustlers & hassle *** 
Which city in the world have you found a lot of hustlers?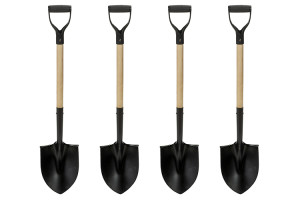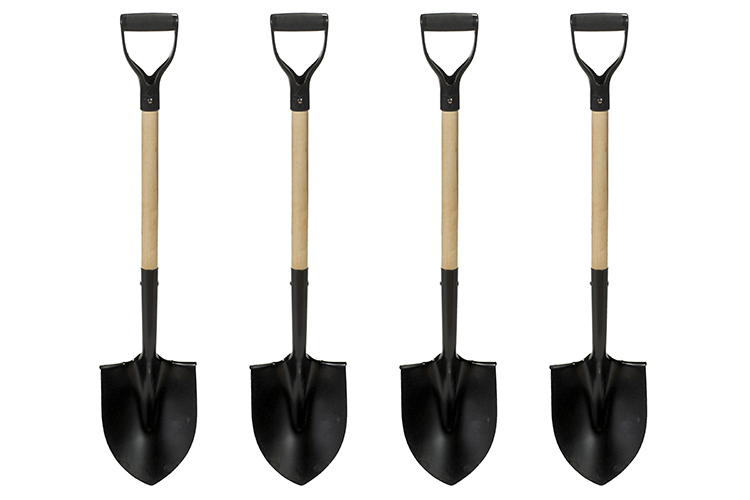 Easy DIY travel outside city centres using public transport
Visited in June 2016