San Miguel, Guatemala is just a short boat ride from Flores – find out how to visit the lookout tower to get a panoramic view of Flores and Peten Itza Lake.

Things to Do in San Miguel, Guatemala
The main thing to do in San Miguel, Guatemala is to hike to the lookout tower, but you can also stop at a small Maya site and Playa El Chechenal on the loop trail.
* Don't forget to purchase travel insurance before any trip to Guatemala. We've been using World Nomads for over 10 years. It's the best-value provider we've found but there are other important things to consider. Check out our post and find out which of our claims were successful or denied.
#1. Maya Twin Pyramid Complex
The Mayans built a new twin pyramid complex every 20 years in Tikal.
A similar example can be found on the loop trail in San Miguel.
They built pyramids on the east and west of the square.
The north side contained a stela and altar, while the south side contained a building with nine entrances.
All that remains today are mounds of dirt and a poorly preserved stela, but the design is unmistakable if you have been to Tikal or Quirigua first.
#2. The Lookout Tower (El Mirador)
The highlight of a day trip to San Miguel is to get a panoramic shot of Flores, a small island in the middle of Peten Itza Lake.
Here at DIY Travel HQ El Mirador helps put Flores on our list of top destinations in Guatemala.
The lookout itself resembles a tree house as the wooden structure is supported by the trunk and branches.
It's not to be confused with the lost Mayan city of El Mirador, which is a strenuous 5 day hike from Flores!
You get beautiful views from both sides as you peer through the branches.
Watch out for the swarms of crickets that frequent the area.
We also recommend Lonely Planet's Guatemala Travel Guide
to help you plan your trip.
Chechenal beach (Q5 / $0.70) is a bit out of the way as you have to walk 500 meters there and back from the loop trail.
The site has barbecue pits, bathrooms, shade umbrellas, and a pier that gets you to deeper sections of the lake.
What they don't have is a nice beach despite their name.
The water is cleaner than around Flores.
You just need to go to the end of the pier to enjoy it.
Only consider visiting if you brought your bathing suit, a packed lunch, and have time to kill.
Navigating the Loop Trail
From where the boat from drops you off in San Miguel, Guatemala head left a short distance until you reach 8a Avenida.
The 'Avenue' is little more than a set of concrete stairs before turning into a real street at the top.
Follow this road until you reach a T-intersection.
Turn left onto 4a Calle, and a quick right onto 7a Avenida.A recreational field will be on your right.
Follow this dirt road and make your first left.
This will lead you to the Mayan Twin Pyramid Complex.
Take time to look around, and do not continue on the main road! This is the only point that we got lost.
Follow the path at the far right side of the complex.
This is the start of the loop trail.
At the 'Y', going left will take you to the Mayan Twin Pyramid Complex, and Playa El Chechenal to the right.
Both directions lead to the mirador, which is at the other end.
Continue down this path until you reach a T-intersection, and signs pointing right to the mirador.
You will then come across a small opening with a pavilion, and a series of stairs leading up the hill.
Climb the stairs to reach the lookout tower, and proceed up the tower itself.
There is a shortcut on the main path to the mirador as well. A set of steps before you round the corner also takes you to the lookout tower.
If you are using Maps.me, then you can see that the stairs would lead you to the mirador despite not being marked on the map.
Returning down the stairs to the open square, turn right and follow the path until you see signs for Playa El Chechenal.
The distance is 500 meters each way.
Upon your return, turn left and follow the trail back to San Miguel.
San Miguel, Guatemala Safety
Although we did not hear about any specific security concerns, take caution as the loop trail is isolated.
Upon our visit, there were several other groups visiting, and a park employee taking a survey.
That being said, leave your valuables at your hotel and back-up your pictures before going.
San Miguel, Guatemala: Transport
San Miguel is a short boat ride from Flores (Q5 / $0.70).
Ferry boats depart on the northeast waterfront in Flores, and leave with as few as one customer.
[put_wpgm id=132]
***The Final Word – Take the time to visit the lookout tower (mirador), but you can skip Playa El Chechenal.***
What did you think of the Flores view from San Miguel?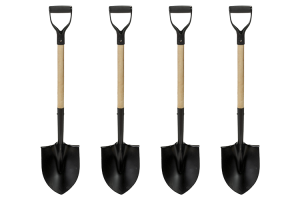 Easy DIY travel outside city centres using public transport
Disclaimer: This post contains affiliate links which means that we receive a small commission if you click on a link & purchase something that we've recommended – at no extra cost to you. This helps us to keep our site running so we can continue to provide free content. Thank you for your support!
Visited in July 2016