This hot spring Guatemala waterfall is one of Central America's hidden gems – find out how to get from Rio Dulce to Finca El Paraiso, secret spots and how to avoid the entrance fee!
How to Get From Rio Dulce to Finca el Paraiso
Getting to Finca el Paraiso is easy from Rio Dulce Town.
Simply hop in a microbus (Q15 / $2.05 ) at the intersection of the main highway and the street with Hotel Yair.
Ask to get off at Finca el Paraiso, and catch a return microbus across the street from the entrance.
If you're in the region, don't miss this hot spring waterfall – it's one of the top designations in Guatemala!
* Don't forget to purchase travel insurance before any trip to . We've been using World Nomads for over 10 years. It's the best-value provider we've found but there are other important things to consider. Check out our post and find out which of our claims were successful or denied.
Avoiding the Finca el Paraiso Entrance Fee
When you arrive from Rio Dulce to Finca el Paraiso, you may have to pay an entrance fee.
Avoiding the Q10 / $1.40 entrance fee for Finca el Paraiso is easiest if you have a smartphone with the app Maps.me.
Simply stop the microbus a couple hundred meters before arriving at Finca el Paraiso, walk behind the houses, and cross the shallow stream once you are 100 meters from the road.
We also recommend Lonely Planet's Guatemala travel guide
, or Lonely Planet's Central America on a Shoestring
 to help you plan your trip.
The entrance is on the other side of the stream, and isn't very official-looking.
When we here at DIY Travel HQ showed up a guy in normal street clothes approached us for Q15 / $2.05.
We weren't sure he wasn't a hustler, and we would have to pay again so we checked with two ladies at the restaurant.
They seemed even shadier so we went back to the guy and asked for a ticket before paying.
The ticket stated Q10 / $1.40 so we paid him that. Have change to avoid getting ripped off.
Visiting Finca el Paraiso
Finca el Paraiso is roughly 500 meters from the road.
Follow the path along the stream until you reach a staircase leading down to one of the most unique waterfalls in Guatemala.
The stream is deep, cold, and perfect for swimming on a hot day – just like the naturals pools at Semuc Champey.
Once you have cooled off enough, head over to the hot spring fed waterfall.
We might be tempted to play in the rain if it felt this good.
Having the hot water beat down on you is like getting a massage while draped in a warm towel.
You can stand next to the rock wall in the middle, and the water is less pounding.
Finca el Paraiso Hot Springs
The source of the natural hot springs aren't far away if you want to venture to see the origin.
Simply climb either side of the waterfall, using roots and trunks to help you up the path.
Follow the trail on the right side of the stream until it ends at the springs.
Be careful as you step in the water as it is very hot.
On the way back, you can climb back down or jump into the pool below.
Just make sure you check the depth and verify it's clear before jumping.
Finca el Paraiso Secret Spots
The first secret spot at Finca el Paraiso is where the hot springs originate in this amazing Guatemala waterfall.
There is spa quality mud to the right that is perfect for a facial or whole body skin treatment.
Don't be afraid to go crazy with the mud since you can wash it off easily.
The second secret spot is located at the base of the waterfall.
Take a deep breath, and dip under the rock curtain.
You will be inside a long lip with just enough height for your head, and no one will even know you are there!
Don't try this with the other caves scattered around the waterfall.
They are full of bats and guano.
Don't waste your time, or risk getting sick.
***The Final Word – Now that you know how to get from Rio Dulce to Finca El Paraiso, skip one of the best waterfalls in Guatemala at your own peril! ***
Have you ever been to a hot spring waterfall?!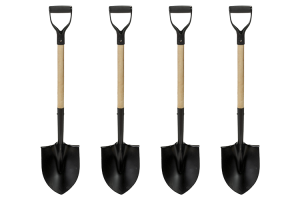 Easy DIY travel outside city centres using public transport
Visited in July 2016
Disclaimer: This post contains affiliate links which means that we receive a small commission if you click on a link & purchase something that we've recommended – at no extra cost to you. This helps us to keep our site running so we can continue to provide free content. Thank you for your support!