San Ignacio, Belize is the ultimate day trip mecca – check out our Budget Travel Guide and find out what tours are available as well as information on attractions, food, accommodation & transport.
San Ignacio, Belize
San Ignacio, Belize is a small town on the west bank of the Bacal River, in the Cayo district– its twin town Santa Elena lies on the east bank.
Interested in things to do in San Ignacio, Belize?
Travellers like us here at DIY Travel HQ can visit the forested Mayan ruins of Cahal Pech & Xunantunich, as well as the Iguana Conservation Project at the San Ignacio Resort Hotel.
* Don't forget to purchase travel insurance before any trip to Belize. We've been using World Nomads for over 10 years – it's the best-value provider we've found but there are important things to consider. Check out our post & find out which of our claims were successful or denied.
As one of the most popular destinations in Belize, there's very good tourist infrastructure in place.
Decent budget accommodation, good restaurants & regular transportation options make San Ignacio, Belize an easy place for travellers to want to visit & stay.
There's not many things to do in San Ignacio, Belize itself but it's an excellent base town for exploring the region.
Outdoor adventurists can go hiking, kayaking, swimming, caving & horseback riding while cultural lovers can visits some of the most famous Mayan ruins in the country.
But unfortunately for DIY budget travellers, if you don't have your own wheels, it's hard to get around. The only alternative is to take a tour – and they don't come cheap.
We recommend Lonely Planet's Belize Travel Guide
to help you plan your trip.
Things to do in San Ignacio, Belize: Tours
Here's a list of the most popular tours offered from San Ignacio, Belize & their prices:
Actun Tunichil Muknal cave tour – BZ$180 / US$90
Barton Creek canoeing tour – BZ$150 / $75
Caracol ruins – BZ$180 / $90
Tikal ruins in Guatemala – BZ$290 / $145
Horseback riding at Xunantunich – BZ$190 / $$85
Mountain Pine Ridget hiking – BZ$190 / $85
These are the listed online prices from Maya Walks, the agency we used for our ATM cave tour – we paid BZ$10 / $5 lower than the online price, so you can expect to pay a little less when booking in person.
Things to do in San Ignacio, Belize: ATM Tour
Caving at Actun Tunichil Muknal (ATM) is the #1 tour in San Ignacio, Belize.
It was also voted the #1 Sacred Cave in the World by National Geographic.
Actun Tunichil Muknal is a 45 minute drive from town.
A 40 minute walk through the Tapir Mounain Nature Reserve takes you to the entrance of the cave.
Then the adventure begins – swimming & wading for 1.6 km through the dark chambers & narrow passageways of the Mayan underworld, before reaching the final resting place of the "Crystal Maiden".
The "Crystal Maiden" is a perfectly preserved, complete female skeleton, with glistening, calcified bones.
Along the way, you'll also see the remains of other skeletons, along with ancient stoneware & ceramics – Actun Tunichil Muknal is an utterly unique Mayan archaeological site.
The ATM cave tour is not for the faint-hearted but it's also not that extreme. Don't miss the #1 adventure on our list of things to do in San Ignacio, Belize.
There are a few tight squeezes, swims in the dark & claustrophobic moments but if you love adventure travel, don't hesitate to sign up for this amazing experience!
ATM Cave Tour Price: BZ$170 / US$85
Includes: transport, entrance fee, helmet, head torch, water shoes, guide, lunch, drinks
Tour operator: Maya Walks
* No photos allowed inside the cave but Maya Walks emails you some stock photos
Things to do in San Ignacio, Belize: What to Eat
There are lots of local & international food options in San Ignacio, Belize.
For the best budget meals in town, we recommend eating at Cenaida's Belizean Food & the Chinese restaurant near Hi-Et Guest House.
Cenaida's Belizean Food offer delicious local dishes such as Stewed Beef with rice & beans for BZ$8.00 / $4.00.
The Chinese restaurant serves large plates of chow mien noodles for BZ$9.00 / $4.50 that can be shared between 2 people.
For lunch, there are a few comedor shops offering stewed chicken with rice & beans for BZ$5.00 / $2.50.
For breakfast, eat at the road stalls opposite on Waights Avenue in the city centre. Burritos, tacos, juices & Belizean snacks cost BZ$1-4 / $0.50-2.00.
San Ignacio, Belize: Transport
We took an express bus from Belize City to San Ignacio (via Belmopan) – it departed from Novelo's Bus Terminal on W. Collet Canal Street.
The ride cost BZ$9.00 / US$4.50. The normal service is BZ$1 less.
We visited the Blue Hole National Park & St Herman's Cave from San Ignacio, Belize. There are buses to Belmopan on the hour, every half hour. Bus tickets costs BZ$3.00. / US$1.50
If you're crossing to the Guatemalan border at Melchor de Menchos, take a bus from San Ignacio to Benque Viejo del Carmen for BZ$2.00 / US$1.00. From the bus stop, it's a 2 km walk or taxi to the border.
San Ignacio, Belize: Accommodation
Hi-Et Guest House is the best budget hotel in San Ignacio, Belize.
A room with shared bathroom is BZ$30 / US$15 – we negotiated for BZ$25 a night for 3 nights.
Rooms are small but clean with a fan, some have a small balcony – the showers have hot water.
We recommend Booking.com for the best rates & selection of accommodation in Belize. Make a booking with our link & receive $20 back on your card after your stay.
That's it from us! Interested in starting your own travel blog? See How You Can Set Up a WordPress Blog in 15 Minutes at Bluehost.com
Did you enjoy reading San Ignacio, Belize: Tours & Top Things to do? 
Pin it and help others find it too!


[put_wpgm id=136]
*** The Final Word – San Ignacio, Belize is a traveller-friendly town offering lots of things to do, if you have the money *** 
What tours did you do in San Ignacio, Belize?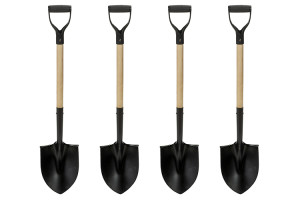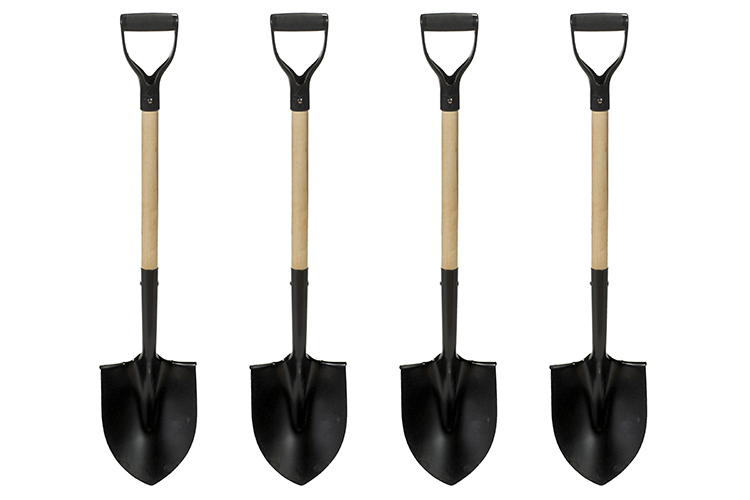 Easy DIY travel outside city centres using public transport
Disclaimer: This post contains affiliate links, which means that we receive a small commission if you click on a link & purchase something that we have recommended – at no extra cost to you. This helps us to keep our site running so we can continue to provide free content. Thank you for your support!
Visited in July 2016