It's easy to get from Belize City to Community Baboon Sanctuary by public transport but is it worth visiting? We share our mixed feelings & give you tips & tricks for a better experience.
Howler Monkeys
There are no baboons in Belize but it's what the locals call the howler monkey.
Howler monkeys are native to the forests of Central & South America, they can be found in most countries in the region.
* Don't forget to purchase travel insurance before any trip to Belize. We've been using World Nomads for over 10 years – it's the best-value provider we've found & we've also never had any issues on the few occasions we've had to make a claim.
Howler monkeys aren't currently endangered but they do face threats from habitat destruction (hunting, logging & agriculture) & being captured for captivity as pets or zoo animals.
Before we look at how to get from Belize City to Community Baboon Sanctuary by local bus, here's what to expect from the organisation & howler monkey experience…
Community Baboon Sanctuary
The Community Baboon Santuary in Belize is a community-run, conservation organization set-up to protect the black howler monkey.
It was established in 1985 by a group of 13 landowners from the village of Bermudian Landing & an American researcher named Dr Robert Horwich.
The Community Baboon Sanctuary is now a protected area, where the howler monkey is thriving.
The Sanctuary offers guided nature walks in the forest – here, there's a population of around 3,000 howler monkeys so seeing one is almost guaranteed.
Community Baboon Sanctuary: Guided Walk
The reserve is located a few minutes walk away from the Sanctuary visitor centre.
There are easy trails to follow but it's a pretty large area & the trees are high, so a guide greatly increases your chances of seeing the monkeys.
The nature walks cost BZ$14.00 / US$7.00 & last for 45-60 minutes.
On your walk, the guide will share with you information about the Community Baboon Sanctuary & howler monkeys and you're free to ask any questions you like.
The Sanctuary also runs a small museum at its visitor centre that we went through before the walk.
The exhibits & displays were really informative & interesting, so we here at DIY Travel HQ felt like we didn't really learn much from the guide.
Community Baboon Sanctuary:
We walked through the forest for about 30 minutes before finally finding a small group of monkeys.
This is when things got a little uncomfortable.
Our guide Russell asked us if we wanted to feed the monkeys or take a photos with them on our shoulder. My heart yelped yes but I knew there was a catch – and I was right.
The guide wanted an extra tip for this, BZ$20.00 / US$10.00.
As DIY budget travellers, just taking the tour was a big step for us & it wasn't exactly cheap. So no way did we want to pay any more money, let alone BZ$20.
I also felt that if the guide could do things like getting the monkey down on my shoulder or giving me the opportunity to feed one, that these should be included in the tour. What ever happened to good old customer service?!
It's sad to think that the guide could've easily made our experience, as foreigners in his country, one to really remember but he chose to withhold it for money.
We would definitely be more likely to give a tip after some special, genuine service than something requested beforehand.
Anyway, it was cool to see the howler monkeys in the wild, in their natural habitat here at the Community Baboon Sanctuary. What really made it awesome was when the monkeys let out their famous, distinctive cry!
This is one of those times where HEARING IS BELIEVING!
When howler monkeys let their lungs loose, their roar can be heard up to 5 km away. This lets other monkeys know to stay away & that they've occupied a certain territory.
The guide told us that the howler monkey is the 2nd loudest animal in the world, after the lion. I can definitely believe that!
Having found us some monkeys, our guide's job was done & we headed back to the Sanctuary visitor centre.We parted ways with a handshake & half-hearted thanks.
For us, the guided nature walk at the Community Baboon Sanctuary was underwhelming. It was cool to see, and especially hear, the howler monkeys in their natural habitat but that was about it. The guide was informative but he didn't tell us much that we didn't already learn at the museum.
And as you can guess, we didn't like him withholding certain experiences & asking for more money – we found this pretty inappropriate & unprofessional, and if nothing else, it left an awkward & sour tinge on the whole experience.
For BZ$14.00, this guided nature walk at the Community Baboon Sanctuary was not good value for money but we're nature & wildlife lovers so it is what it is – check out our Belize destination guide for better places to visit.
If you're planning to visit Tikal in Guatemala, we recommend skipping the Community Baboon Sanctuary because you're almost guaranteed to see & hear howler monkeys there too.
DIY Community Baboon Sanctuary for Free
After arriving from Belize City to Community Baboon Sanctuary by local bus, it's easy to go on a walk through the forest for free without a guide or tour.
From the visitor centre, take the first road on your left heading to Belize City (this may also be where the bus drops you off).
The entrance into the forest is here, near or behind the bus station. It is not guarded, patrolled or blocked off.
If you decide to try doing it this way, you have less chances of finding a howler monkey on your own. It took our guide 30 minutes to find one so it may take untrained eyes much longer.
The Community Baboon Sanctuary is a community-run conservation organisation, so consider this when deciding if you want to go with the DIY approach or support them by taking a guided tour.
Belize City to Community Baboon Sanctuary
The Community Baboon Sanctuary in Bermudian Landing is 41 km from Belize City.
Russell's Bus has a service running from Belize City to Community Baboon Sanctuary at 12 noon. The bus departs from Euphrates Avenue, near Orange Street.
The ride takes 1 hour 15 minutes & the bus will drop you off in Bermudian Landing, right in front of the Community Baboon Landing visitor centre.
The bus ticket costs BZ$3.00 / US$1.50
There's a return bus back to Belize City at 3:30 pm.
Know Before You Go
Price of Community Baboon Sanctuary Guided Nature Walk: BZ$14 / US$7
Duration: 45-60 minutes
Transport: Bus from Belize City to Community Baboon Sanctuary at 12 noon; return bus at 3:30 pm
Website: Community Baboon Sanctuary
Did you enjoy reading Belize City to Community Baboon Sanctuary by Local Bus? 
Pin it and help others find it too!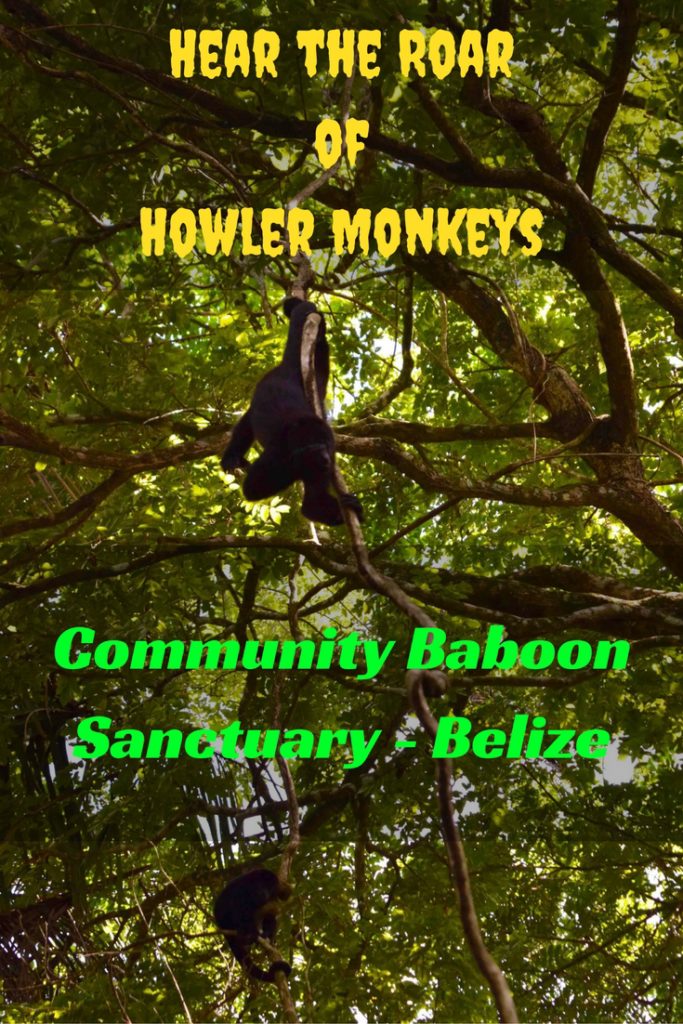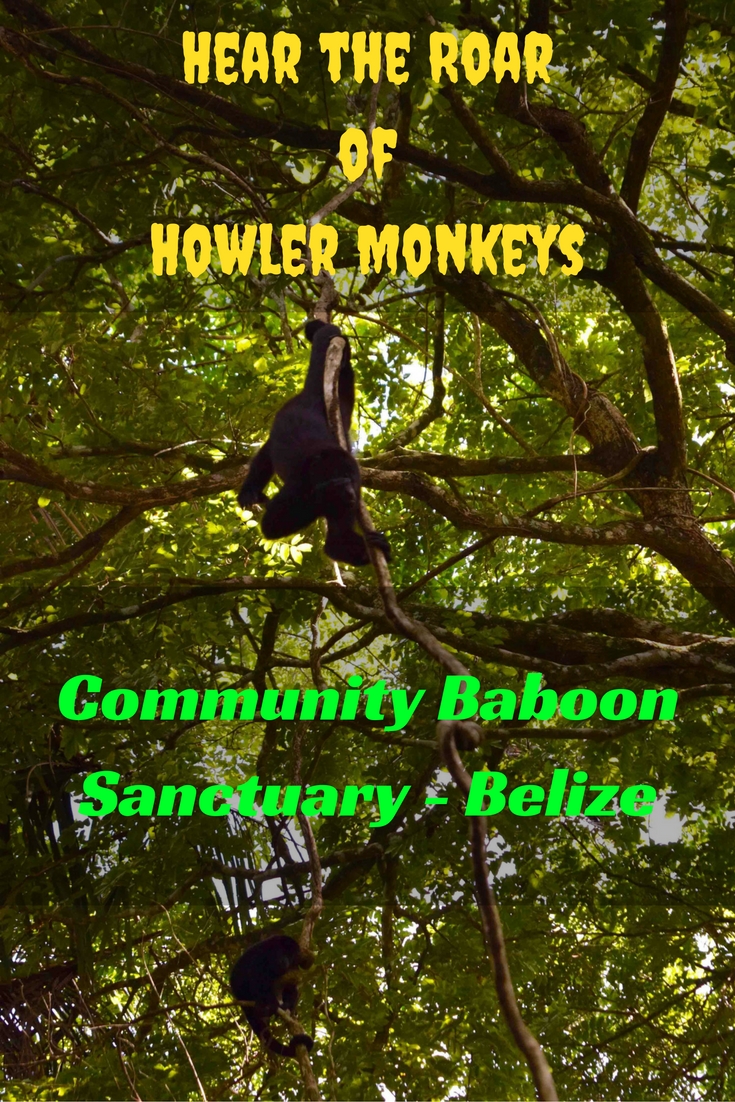 *** The Final Word – It's easy to get from Belize City to Community Baboon Sanctuary by local bus but don't set your expectations too high ***
Did the Community Baboon Sanctuary meet your expectations?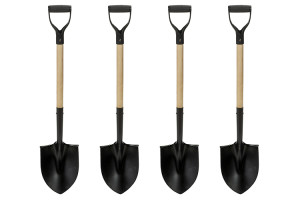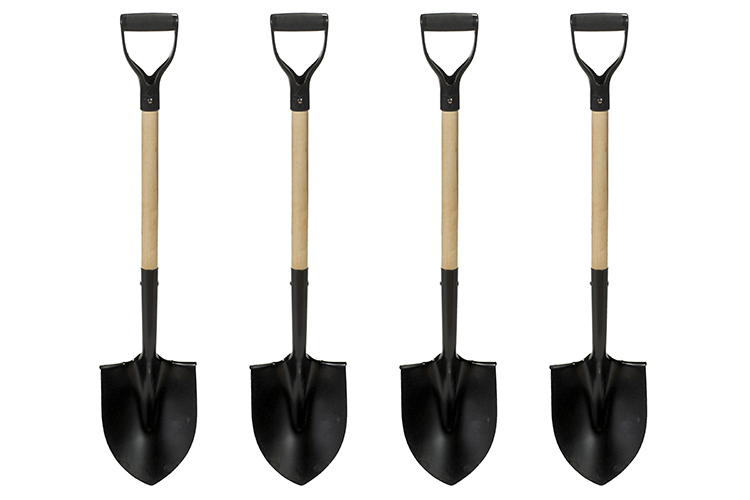 Easy DIY travel outside city centres using public transport
Visited in July 2016