San Andres Xecul is an easy and cheap day trip from Quetzaltenango (Xela), but should you visit? No! Take a look at our pictures and find out why you should save yourself the trip!
San Andres Xecul Attractions
San Andres Xecul has only one main attraction.
If you find yourself here, then you must have come for Iglesia del Calvario – or at least that was our intention here at DIY Travel HQ.
The church has a very elaborate yellow façade.
However, it looks like the design was taken from a class of kindergarteners where no idea was a bad idea… there are many better places to visit in Guatemala…
There are angels walking on people's heads and swinging from vines.
Munchkins are seen holding up the structure while being serenaded by a song from a guitar.
Others are entangled in the vines with only their head still visible. Jesus waves to his adoring fans below.
To top it all off, there are two jaguars attacking a scratching post.
Did I miss anything?
When we visited, half of the church was blocked by a giant tent that was being used for a wedding.
Although it was nice to see many locals from the entire village dressed up, it would have been even better to see our sole purpose for visiting in its entirety.
For some reason the majority of pews inside the church were empty, while most of the chairs under the tent were filled upon our return.
We snuck a quick shot of Iglesia del Calvario's interior, but were quickly instructed, "NO foto!"
As you see above, no one really likes their photo being taken.
Iglesia del Calvario overlooks the central plaza.
For the most part, it is a barren block of land.
The exception is the raised section filled with shrubs that is more inviting.
Underneath is an enclosed market with a few food vendors.
San Andres Xecul's Other Church
When we first arrived in town,
I spotted a yellow church high up on the hill.
After seeing the tent, I was hoping that church was the popular one in San Andres Xecul.
I knew deep down inside that it wasn't, but it turned into the nicest experience of the village.
From the top, you could enjoy how small the village was with farmland lining the periphery.
'Several homes also hung yarn on their roofs that would later be used to make garments.
The church itself was a smaller version of Iglesia del Calvario.
Still yellow and with childish designs, it was more basic.
Besides vines, there were only ghoves (ghost doves) playing beer pong.
Pineapples also held the most respected spot at the top.
Next to the church was an outdoor praying platform.
Three crosses stood on top of their respective sacrifice chambers.
Two locals created their own fire before praying themselves.
Needless to say, everything was charred from fire and smoke on the platform.
Many towns, and even big cities, have washing stations.
Here, locals gather to wash their dirty clothes.
The communal space is comprised of a large pool, and dozens of personal stations. Each basin has a drain and ribbed concrete for scrubbing.
You simply pour a bucket of water into your wash basin as needed.
I would venture to guess that half are no longer in operation anymore in Guatemala.
San Andres Xecul Food
Tucked inside the small market are a few food vendors.
The two options are tortas (Q5 / $0.70) and pupusas. You can choose between cheese (Q2 / $0.25) and sausage pupusas (Q7 / $0.95) – which we could to really appreciate in El Salvador!
Both come with spinach on top as a garnish. We chose cheese as our filling as the extra Q5 / $0.70 didn't seem like good value.
San Andres Xecul Transportation
As I said in the beginning, transportation is easy and cheap.
However, it is incredibly time consuming for lackluster attractions.
Each way took approximately 2 hours despite being only 16 km away by bus.
The first 30 minutes are spent getting to Minerva Bus Terminal in Quetzaltenango (Xela). From your accommodation you can either walk the 3 plus km, or take a local bus (Q1.25 / $0.15).
Either way, you will still have to manage your way through the stand-still Minerva Market.
Once you actually reach Minerva Terminal, find the line (2nd from left) that San Andres Xecul chicken buses (Q4.5 / $0.60) queue in.
Start from the front, and make your way back until you find it.
With any luck yours will be in the front.
We spent an additional half hour waiting on the bus as it worked its way to the front.
The ride itself is only 45 minutes, but all the other steps really turn a simple trip into a long journey.
The return was similar.
We waited 30 minutes to depart, 45 minutes driving, and another 30 minutes walking back to town.
Make sure to get off at the intersection of 7a Calle and 19 Avenida as this will save you some time.
***The Final Word – The investment of time does not make visiting San Andres Xecul worth the effort.***
What designs would you like to add/see on Iglesia del Calvario?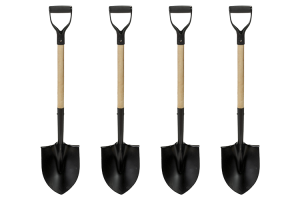 Easy DIY travel outside city centres using public transport
Visited in August 2016