Momostenango delivers a one-two punch with its Sunday Market & Los Riscos – see why it makes a fantastic day trip from Xela, Guatemala.
Momostenango Sunday Market
The Momostenango Sunday market seemed very tame and a lot more village oriented than larger San Francisco de Alto Friday market.
The streets were less jammed, a live band performed in the gazebo, and people were able to chat. Even the young shoe shiners got the chance to converse with each other.
Find more inspiration in one of the Guatemala guide books below!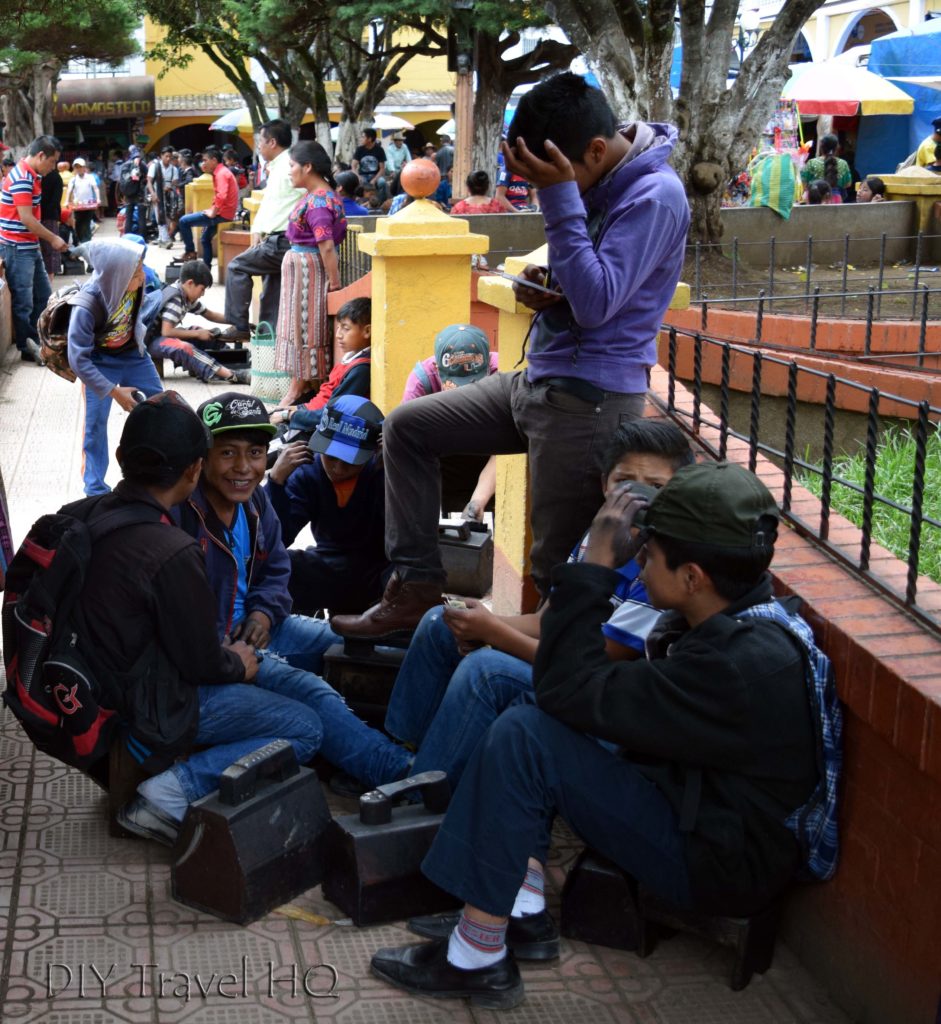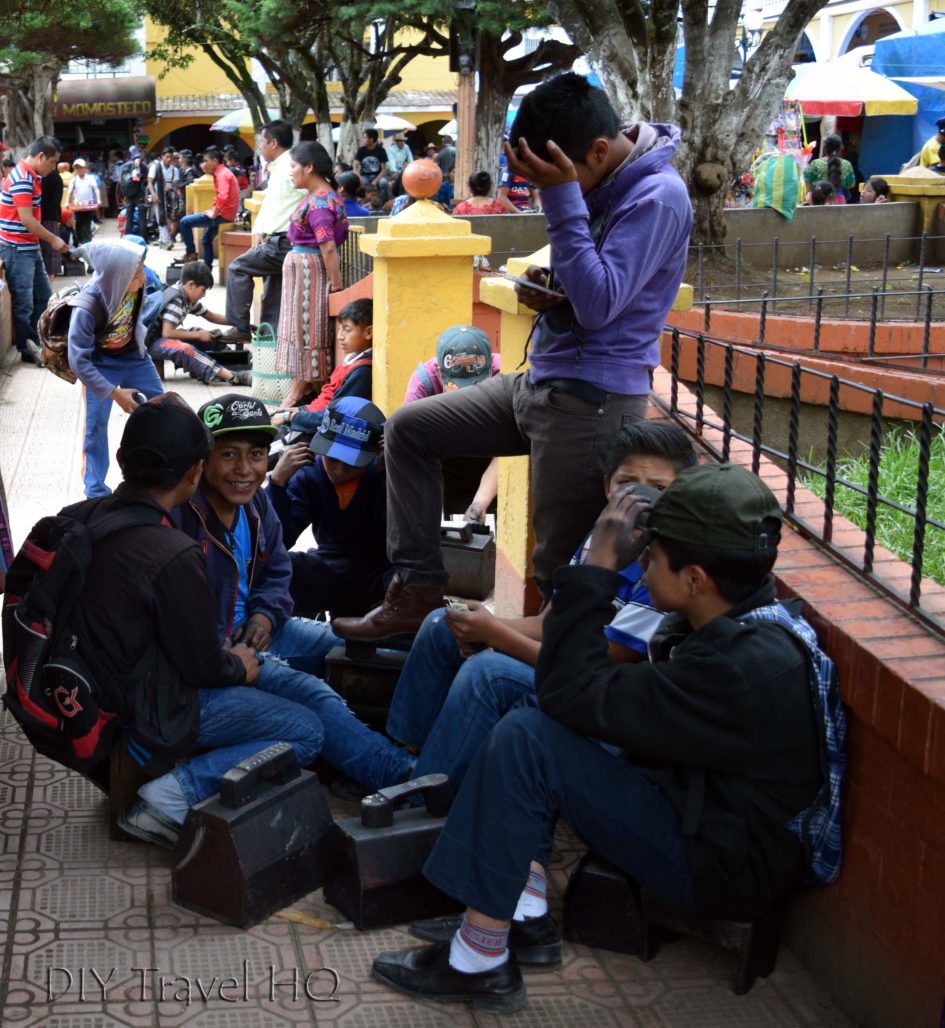 Villagers from all around Momostenango still arrived in droves, but at a less frantic pace than other weekly markets in Guatemala.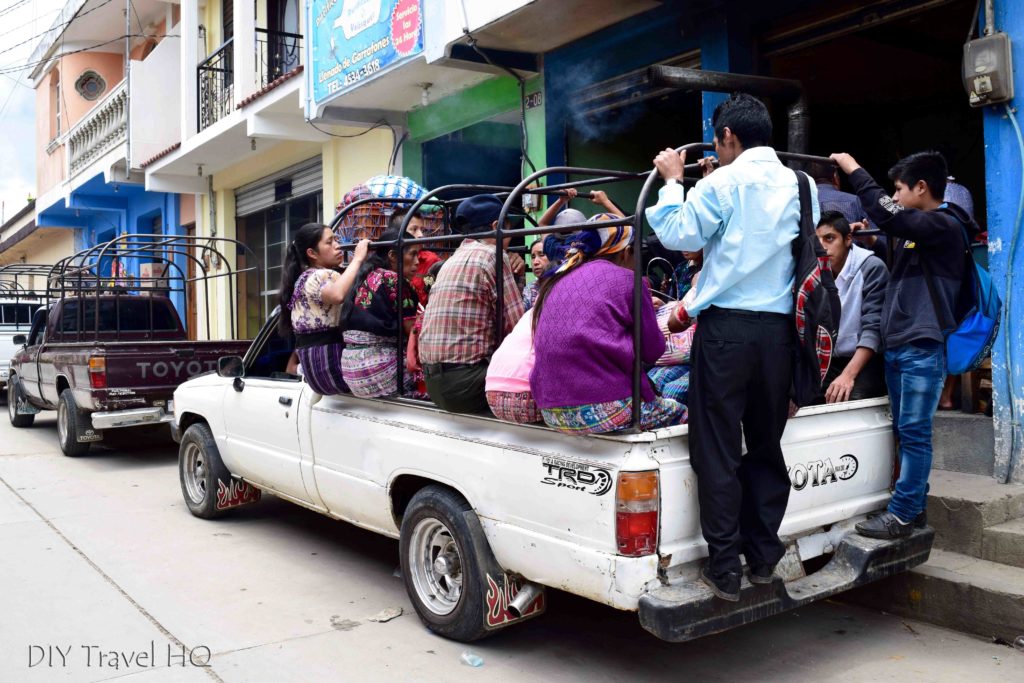 Apparently the action was so slow for these spice traders that both of them decided to take a nap.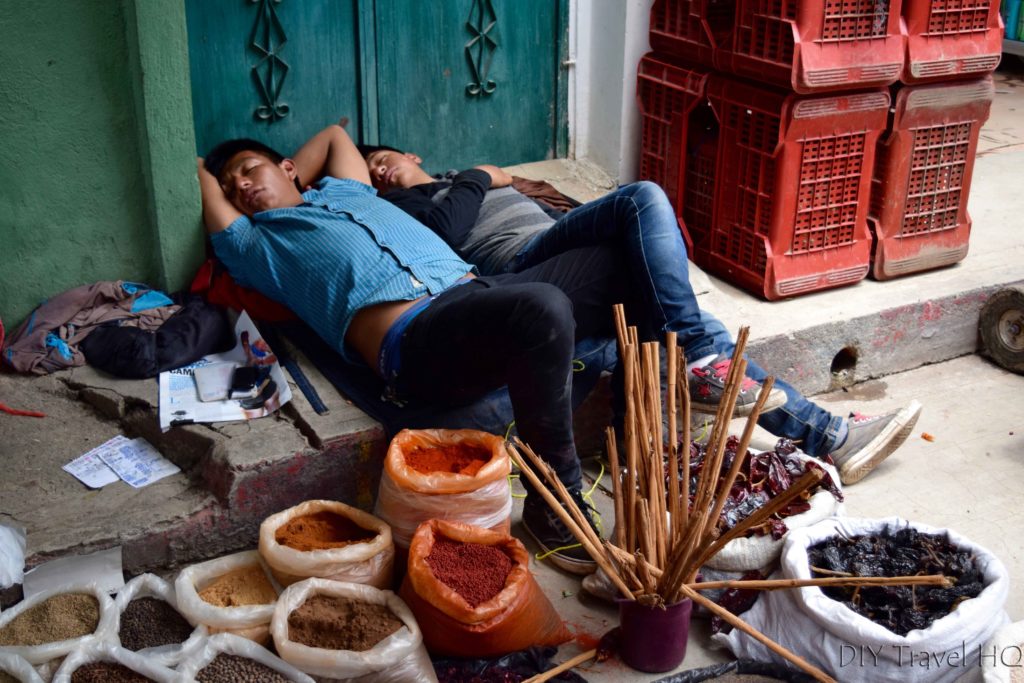 Even the young boy selling his landline minutes thought the market was rather drab.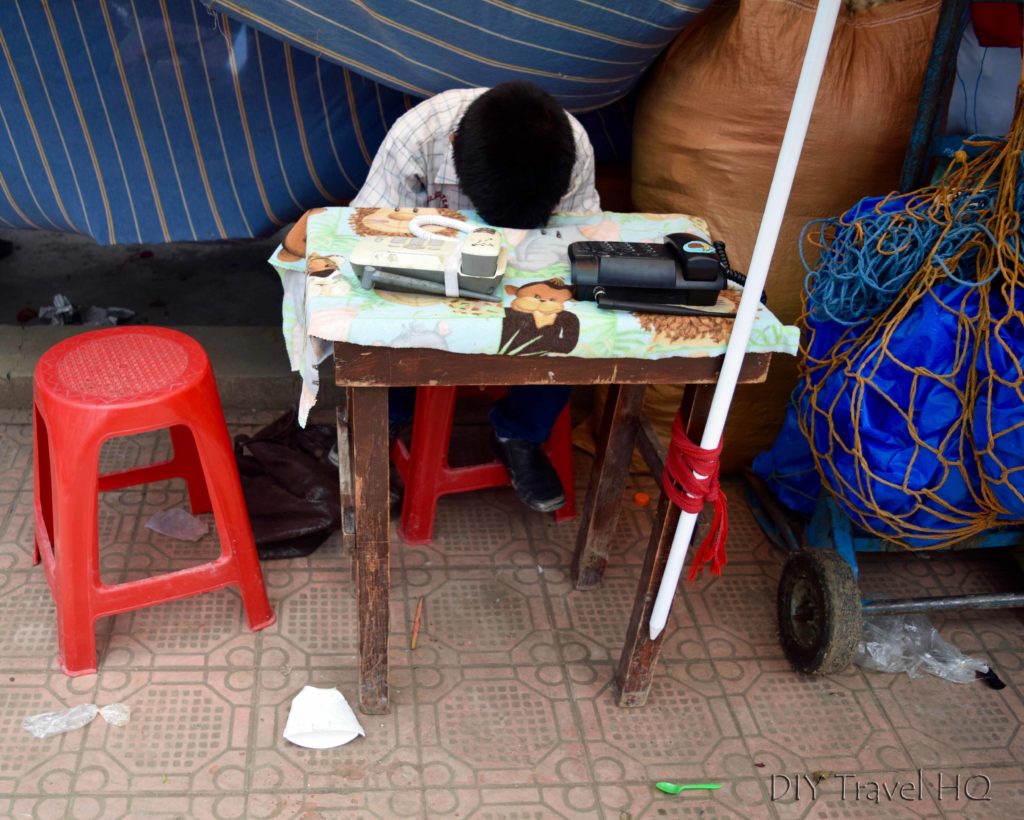 The most excited Momostenango vendors were selling Guatemalan wool blankets. They would literally stop whatever they were doing, and run up to any foreigners passing by.
I'm not sure how many tourists have blanket shopping on their Guatemala itinerary, but it probably only takes one for vendors to have a good day.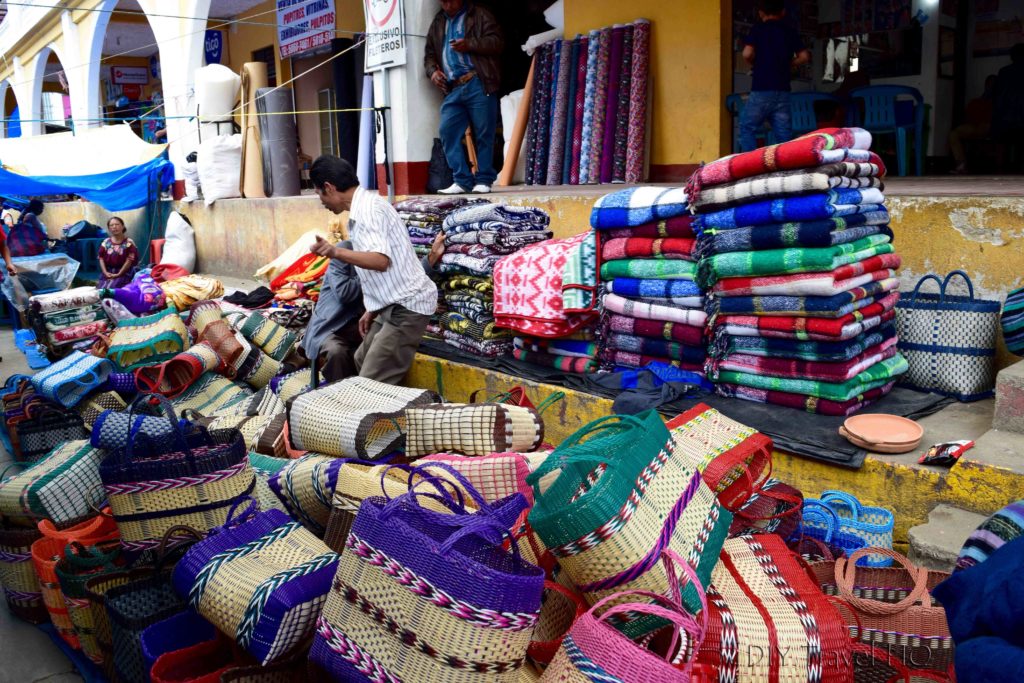 Compared to Guatemalan outfits, the blanket designs seemed very bland though.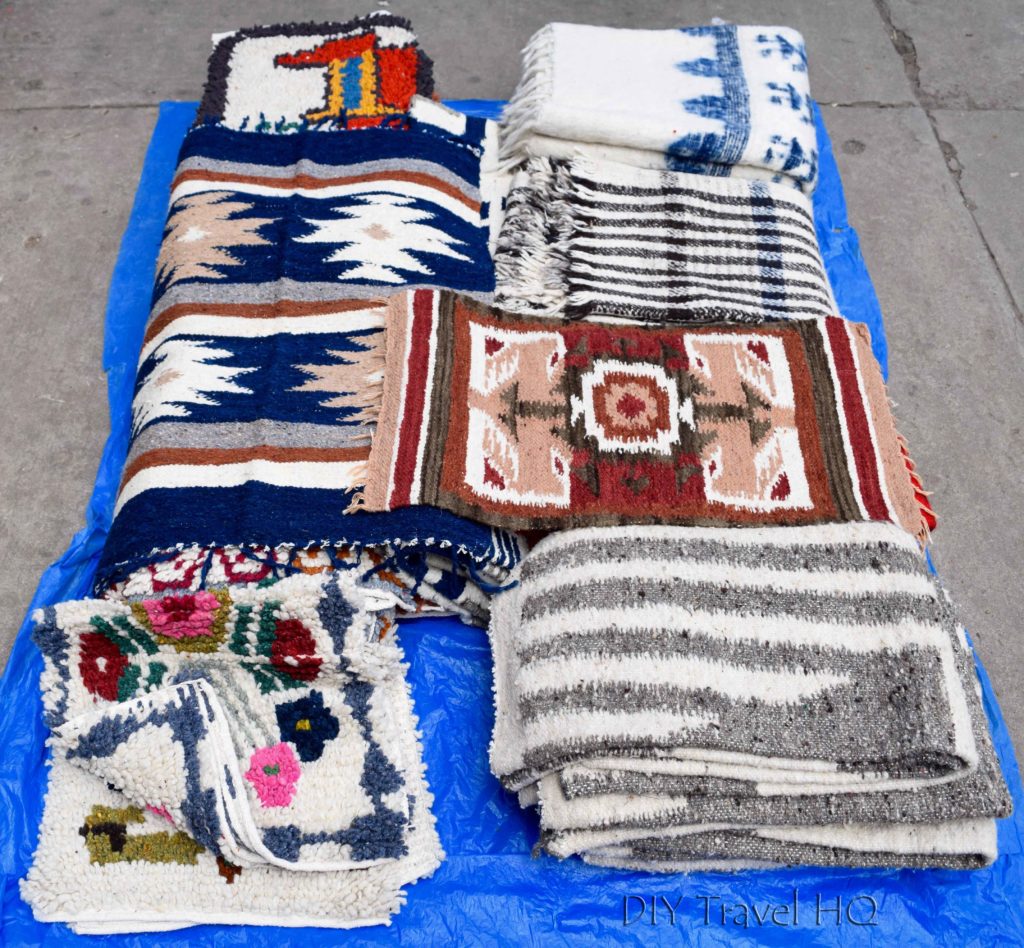 One vendor must be kicking themselves after putting all their eggs in one basket. They only had one customer when we walked by!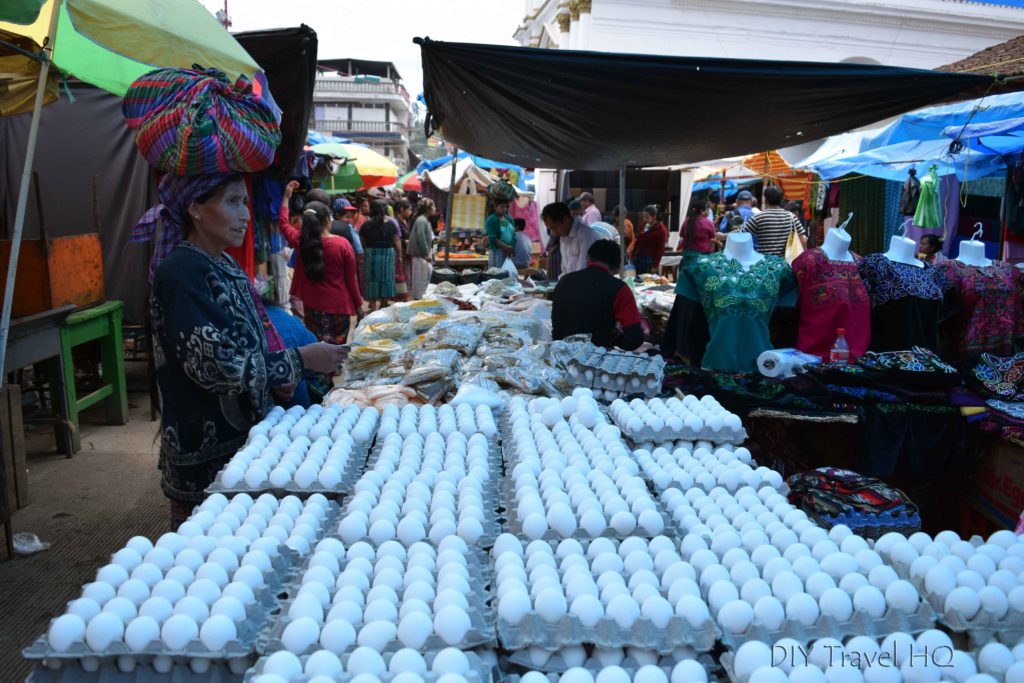 Other shoppers seemed happy just giving their pets a walk. Perhaps when no one is watching, they steal some food on the floor. Such pigs!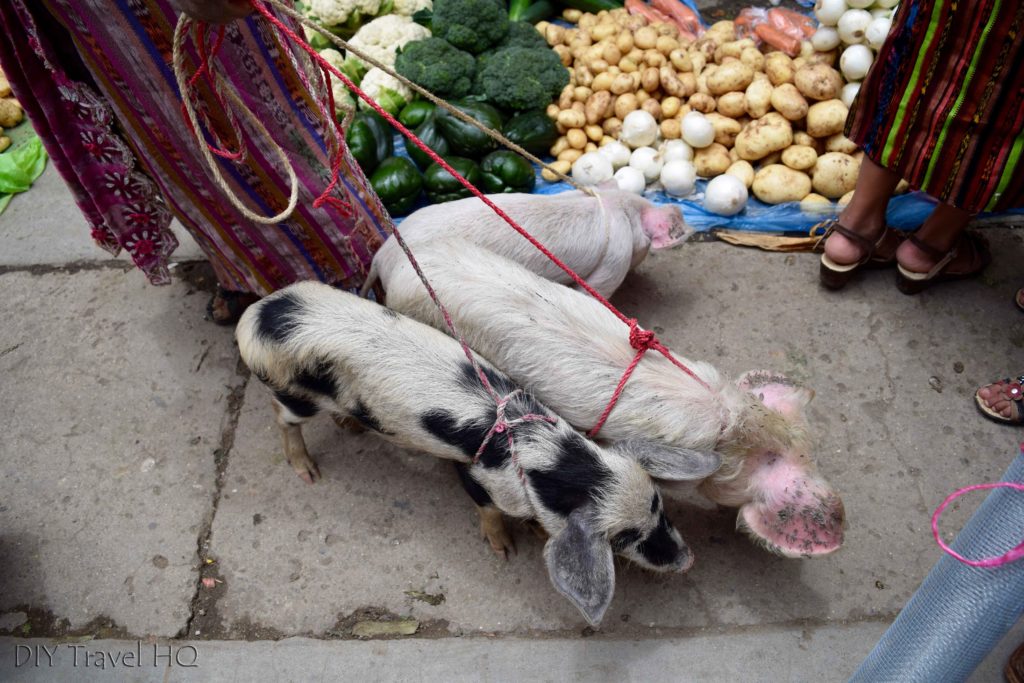 Tucked away near the end of a market's avenue were a collection of dolls that have seen better days.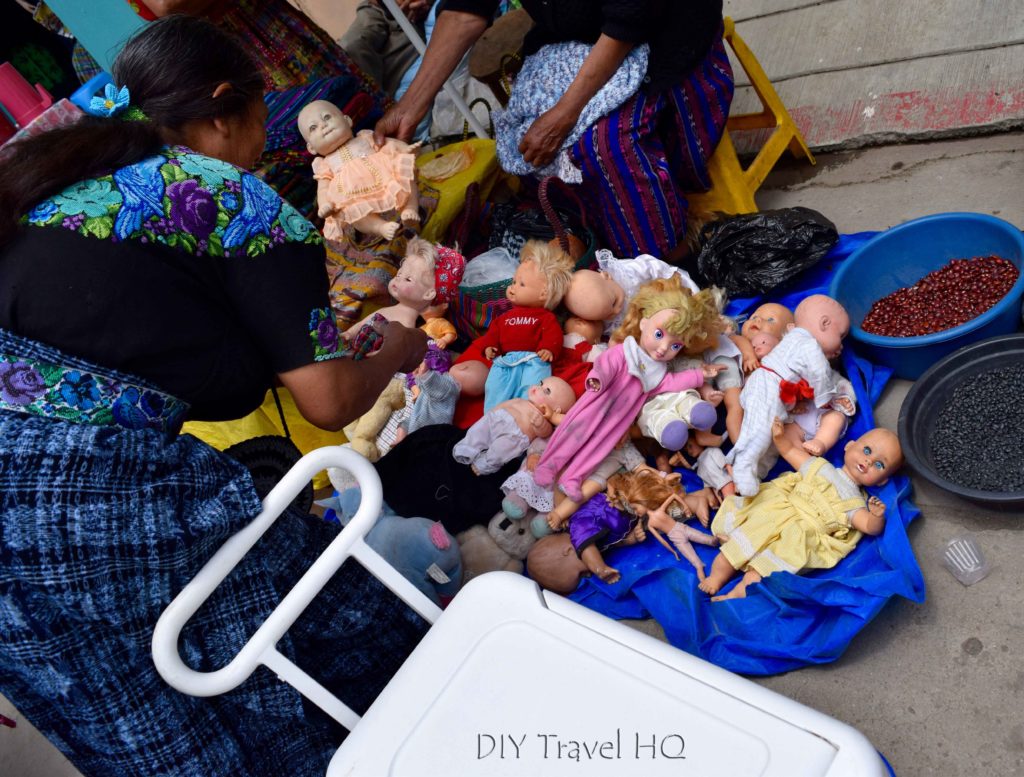 Hopefully, whoever purchases one takes it to church to see a priest to remove the evil spirits.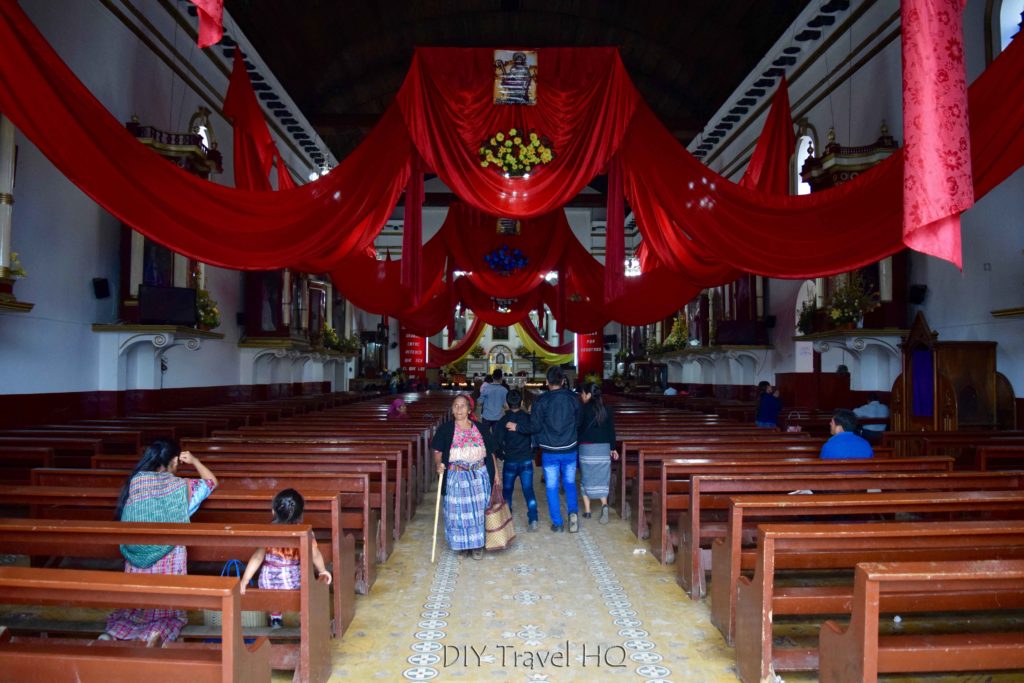 Momostenango Market Food
It is possible to get the normal Guatemalan street food while walking around the Momostenango market. This includes fried chicken with fries (Q10 / $1.35), tacos (3 for Q10 / $1.35), and set meals (Q15 / $2.05).
Outside the market, we also found ceviche for Q10-20 / $1.35-$2.70 depending on size. We found the small size was ample, and delicious.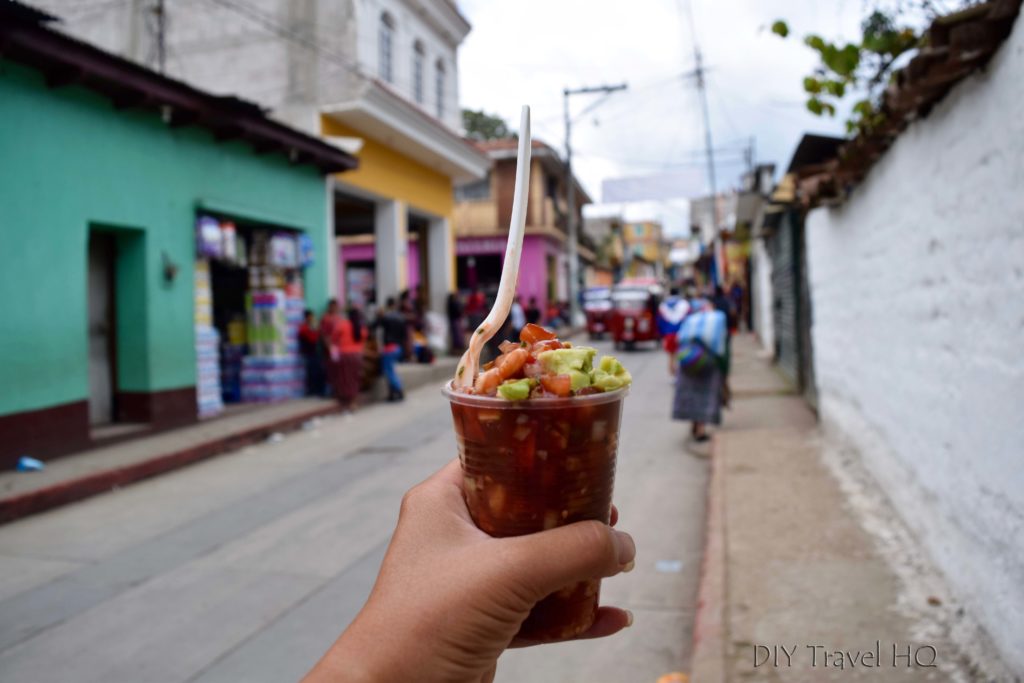 For dessert, you can try a frozen chocolate banana dipped in peanuts (Q1 / $0.15).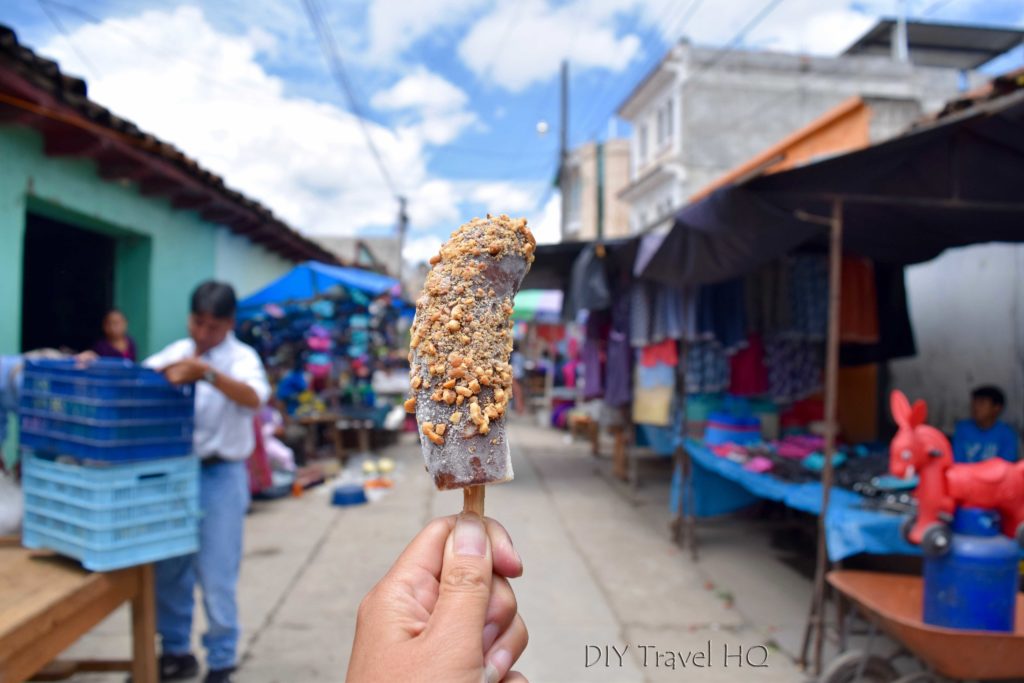 Those with a sweet tooth may find the candy stalls to their liking.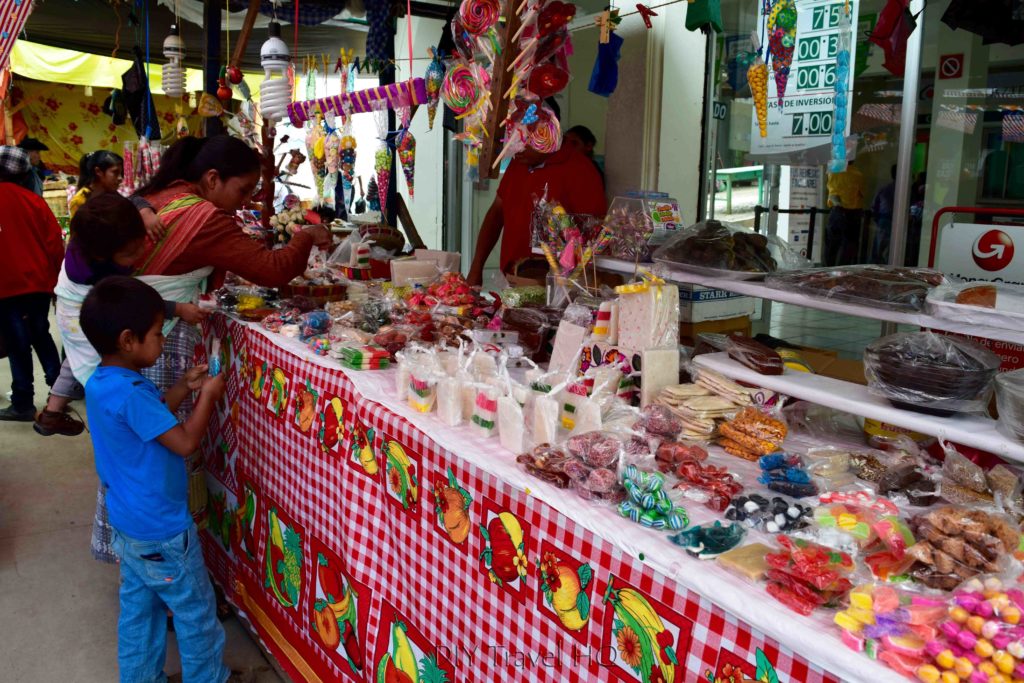 The really adventurous can try the candy oranges in the mystery sauce. We weren't brave enough to try these so early in the morning.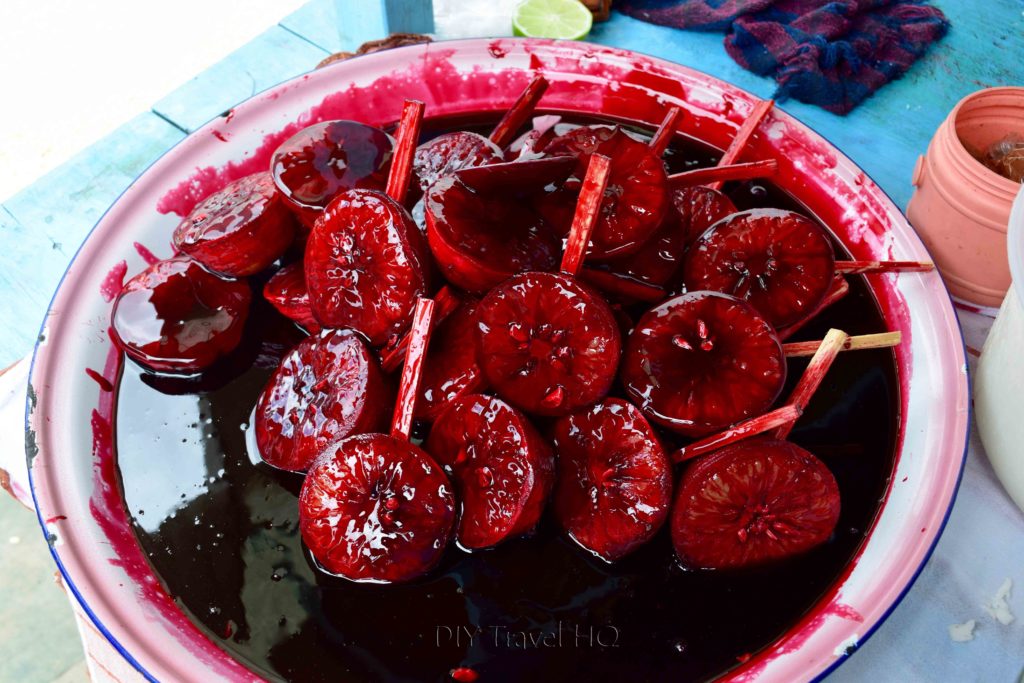 Los Riscos, Momostenango
If you plan on coming to Momostenango for the Sunday market anyhow, then Los Riscos are an added bonus. A short 5 minute walk uphill, and you are there.
These pillars were created by wind and water, as rain helped erode away the lose sediment surrounding the sandstone.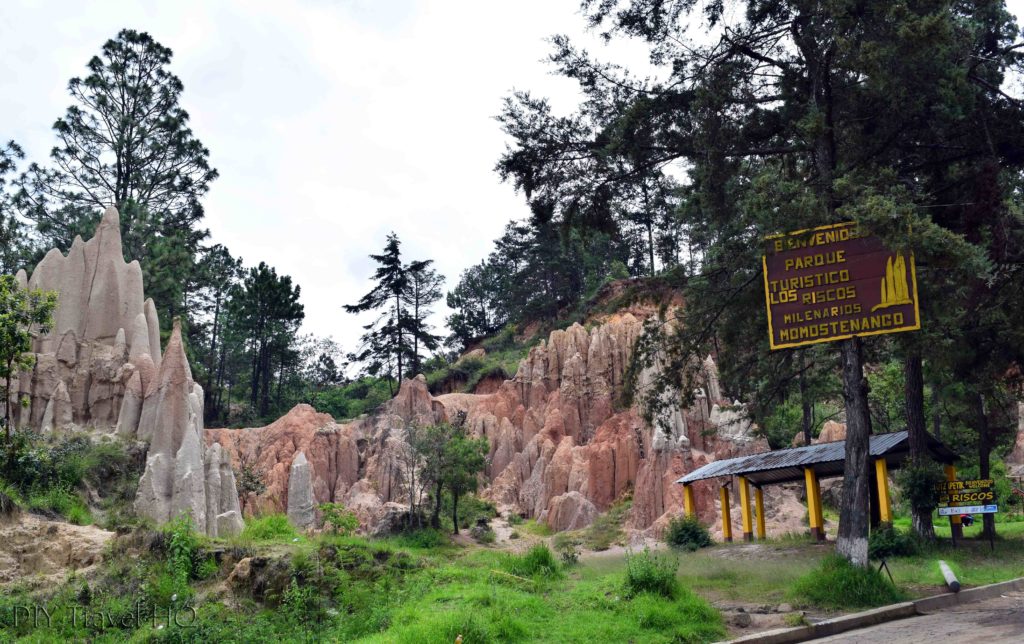 Los Riscos are not as big as the Putangirua Pinnacles in New Zealand where part of Lord of the Rings was filmed, but pleasant nonetheless.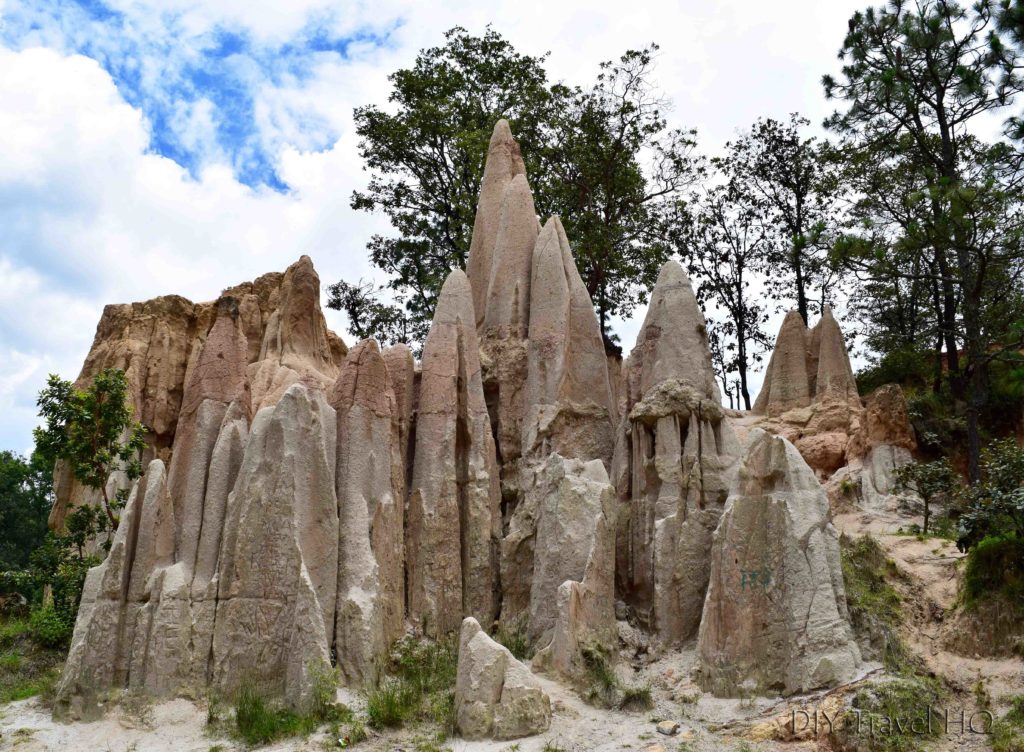 Los Riscos has two distinct sides to admire. The left side is more polished, and provides an excellent opportunity for photos.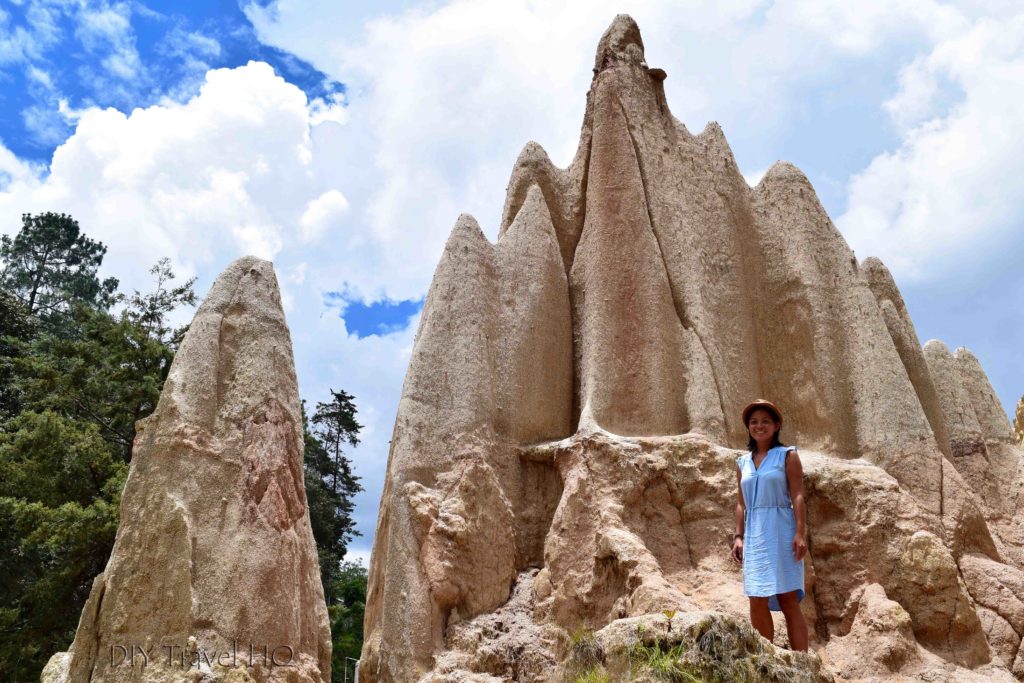 Meanwhile, the right side is more rugged and red in color. You can even see the angled strata layers that have emerged over time.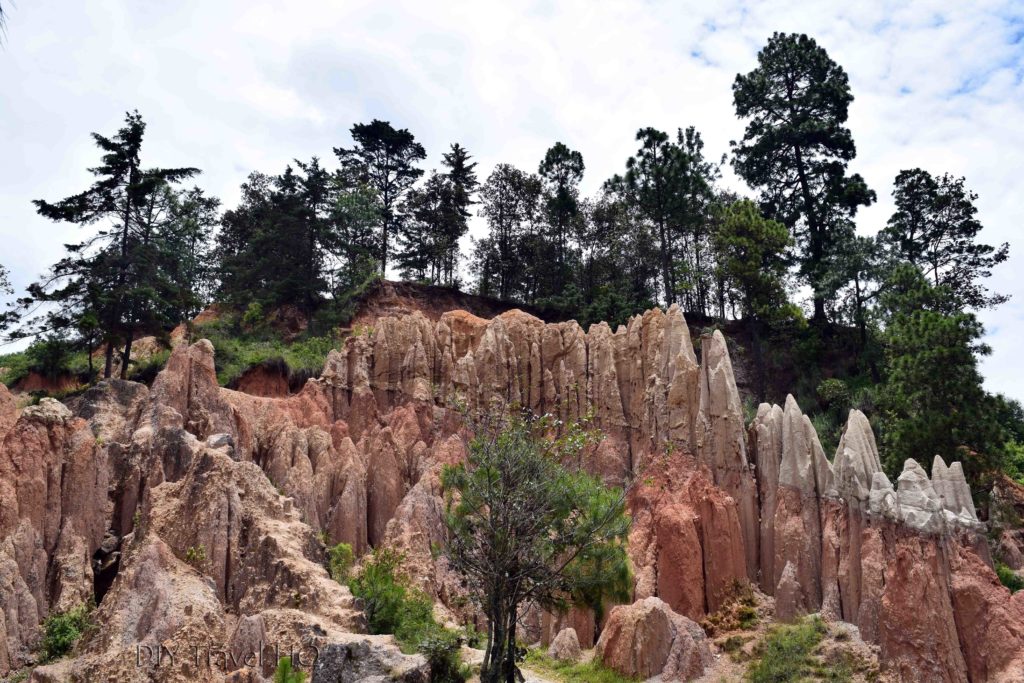 How to Get to Momostenango
Getting to Momostenango, Guatemala (Q7 / $0.95) is straightforward.
Catch a chicken bus from Minerva Terminal in Quetzaltenango (Xela) in the 2nd line from the left. Walk back from the front so you catch the earliest one departing.
Los Riscos are currently not listed on Maps.me so I have included a pinned map (15:02:36.63N, 91:24:11.11W) to help you find them on your own.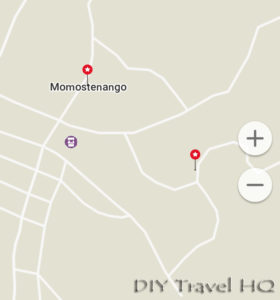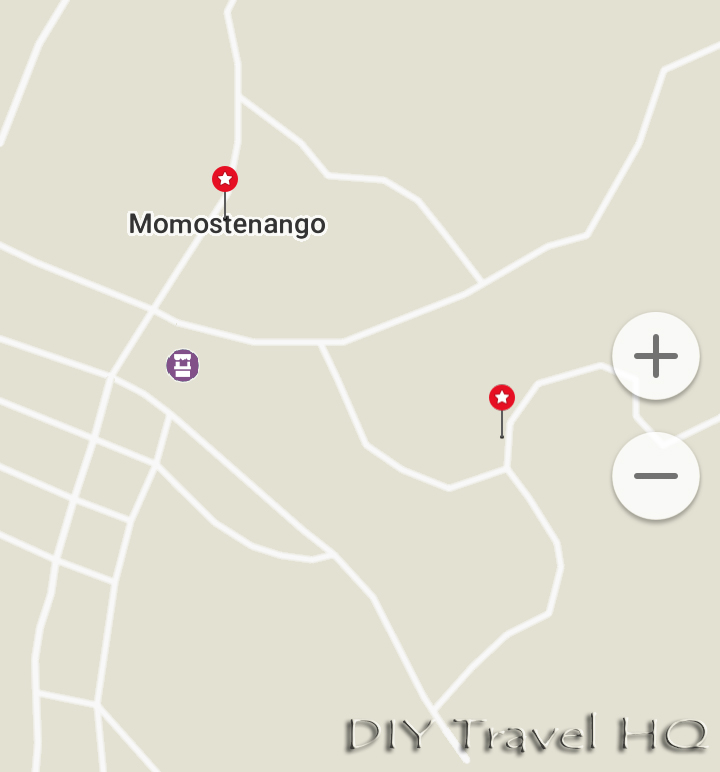 Otherwise, you can take a tuk-tuk for Q5 / $0.70 and walk back. They are about 5 minutes from town on foot.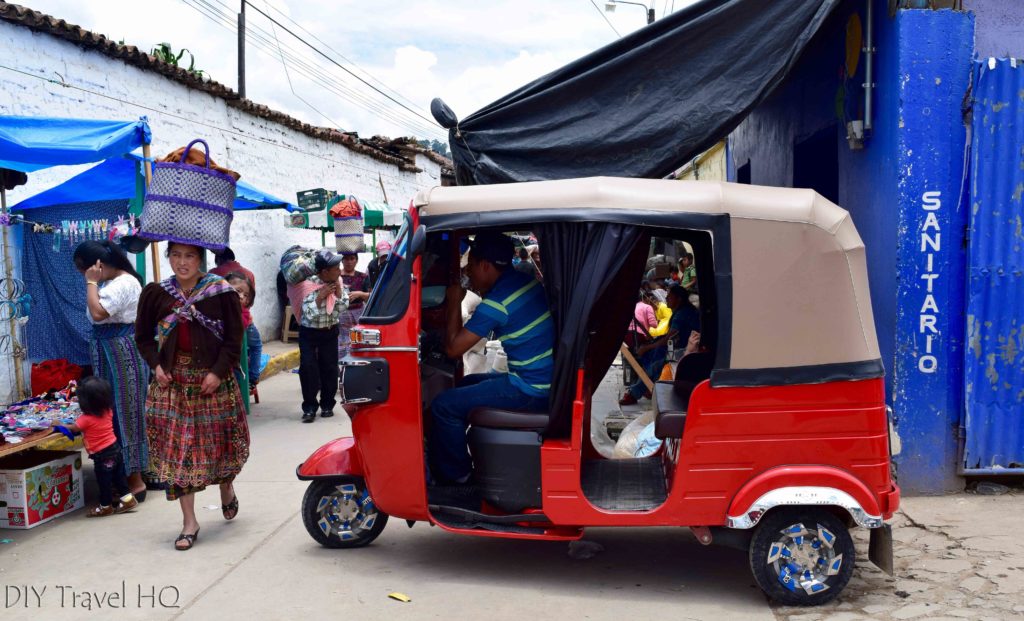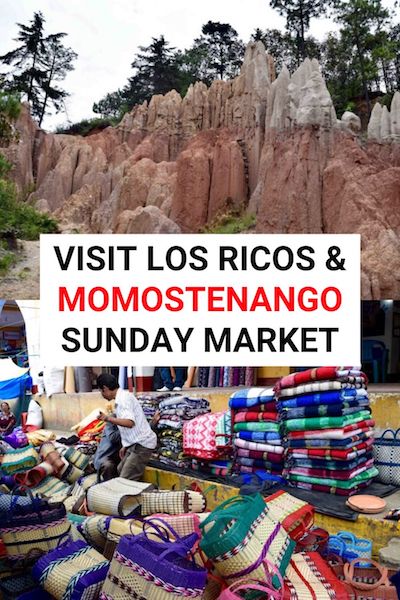 *** The Final Word – Momostenango still ranks after San Francisco de Alto for markets around Quetzaltenango (Xela), but are nice to combine with a visit to Los Riscos ***
Visited in August 2016
Updated February 2020
Disclaimer: This post contains affiliate links which means that we receive a small commission if you click on a link and purchase something that we've recommended, at no extra cost to you.