Oslo is mighty expensive but not when it comes to sightseeing – find out the top 8 affordable attractions, which just happen to be the best things you can do in Oslo on any budget!
Top 8 Things to do in Oslo
#1. Oslo Opera House (Norwegian National Opera & Ballet)
The Oslo Opera House has become one of our favourite buildings in the world.
This white & glass masterpiece has long, sharp angles that reflect its urban surroundings. You can literally climb on the slopes of the building, walking carefully on the "white carpet" leading up to the roof.
Here, there are stunning views across Oslo. There's a surprise with every step, from every angle – you won't want to forget your camera
.
Be sure to check out the inside of the Opera House too – it's just as striking. The main hall is in the shape of a horseshoe, dominated by a Wave Wall of golden oak curves.
The Oslo Opera House was designed by a local architecture firm. It opened in 2008, at a cost of around €500 million.
While it's currently surrounded by construction, you can still imagine it as a floating glacier on the water. When the promenade development has finished, it's going to look spectacular and we here at DIY Travel HQ will defintiely be returning to Oslo to see it.
You can visit for free, take a guided tour or attend a performance, which is apparently very affordable. There are introductory talks before every performance too.
Check out Lonely Planet
 for more travel inspiration in Oslo!
Entrance fee: free
Opening hours: 10:00 am to 6:00 pm
Guided tours: Monday – Friday & Sunday at 1:00 pm, Saturday at 12:00 noon
Guided tour prices: adults NOK 100 ($12.00), students: NOK 60 ($7.00)
#2. National Gallery (Nasjonal Museet)
If you want to see "The Scream", forget about the Munch Museum & head to the National Gallery instead, where you'll also find many of his other well-known paintings.
It's included in the Visit Oslo pass along with many other museums & attractions.
The National Gallery holds a large collection of Norwegian art as well as important works from the European masters such as Picasso, Monet, Renoir & Cezanne.
Take some time out in the sketching room & see how your artistic skills match up with others.
* Top Tip: Free admission on Thursdays
Entrance fee: adults NOK 100 ($12.00), students NOK 50 ($6.00)
Free admission on Thursdays
Opening hours: various, approximately 10:00 am to 6:00 pm every day
#3. Nobel Peace Centre
Learn about the prestigious prize at the Nobel Peace Center. The museum's permanent collection presents the story & work of Alfred Nobel & Nobel laureates, while changing exhibitions highlight current affairs relating to war, peace & conflict resolution.
The Nobel Peace Prize Center is not your ordinary, stuff museum – it makes great use multimedia & interactive technology so we've included it in our Oslo Budget Travel Guide.
A highlight is the Nobel Field, where information about every Peace Prize laureate is displayed on individual digital screens, in a room of 1000 fiber-optic lights. That's 126 screens, one for each of the 103 individual & 23 organizational recipients of the Peace Prize.
For a thoroughly Norwegian experience, combine a visit to the Nobel Peace Center with nearby City Hall, where the Peace Prize is presented every year on December the 10th
Entrance fee: adults NOK 100 ($12.00), students NOK 65 ($8.00)
Opening hours: 10:00 am to 6:00 pm every day, closed on Mondays in the winter season
Guided tours: free, seasonal – Daily at 2:00 pm & 3:00 pm between May 18 & August 31, Saturday & Sunday at 2:00 pm in the winter
#4. City Hall (Radhuset)
Don't be fooled by the ugly 1950's brickwork of City Hall – the inside of the building is magnificent & free!
This is where the Nobel Peace Prize is presented every year on December the 10th & it's definitely worthy of the occasion.
Marble covers the floors, stairway & balustrade. Huge murals depicting real & mythical scenes line the walls from floor to ceiling. The opulence continues upstairs in the palatial rooms – with antique furniture, portrait paintings & chandeliers, this City Hall feels more like a palace.
It's hard to believe that this is the home of the Oslo city council & real administrative work.
The bell tower outside rings a tune of 100 bells every hour.
Entrance fee: free
Opening hours: 9:00 am to 4:00 pm, Monday to Friday
Free public tours: June, July & August at 10:00 am, 12:00 noon & 2:00 pm. Bookings not required
#5. Vigeland Sculpture Park
A visit to the Vigeland Sculpture Park is not just another day at the park – prepare to be amused, surprised & even shocked by what you find. It's definitely one of the best free attractions in our Oslo Budget Travel Guide.
The Vigeland Sculpture Park features over 200 sculptures by the Norwegian artist Gustav Vigeland. It's the largest sculpture park in the world, devoted to a single artist.
The works are in bronze, granite & wrought iron, all exploring the naked, human form. There are figures in all different states of expression, from the simplicity of the everyday (holding hands, walking) to the complexity of emotions & relationships (sexual desire).
Start at the imposing Main Gate, mounted with lanterns. Walk across the 100m long Bridge, lined with sculptures of men, women & children, some alone, some together.
Work your way towards The Fountain, surrounded by groups of sculpted bronze trees hiding children & skeletons within them. The sculpted panels around the fountain depict the life cycle of man.
Take the steps up to The Monolith. The central pillar is 14m high, carved from a single piece of granite. Dozens of human figures, men & women, young & old, lie on top of each other, intertwined.
There is a further 36 blocks of figures surrounding the column on a circular platform. Many of these are confronting in their sexuality & violence, while others express tenderness & sorrow– it all depends on your perspective & interpretation.
Finally, the last piece is the Wheel of Life, a wreath of human figures in a circle, symbolizing again the jounney of life.
The Vigeland Sculpture Park is set within the grounds of Frogner Park. There's also a small museum on the grounds if you want to learn more about the artist & his works.
Entrance fee: free
Opening hours: 24/7
Museum: seasonal, closed Mondays. Adults 60 NOK ($7.00), students 30 NOK ($3.50)
How to get there: bus 20 or tram 12 to the Vigeland Park
#6. Holmenkollen
Head out of Oslo to the Holmenkollen National Ski Arena – you can get here by metro. This was the site of the 1952 Winter Olympics but the entire complex has since been completely rebuilt.
Holmenkollen is made up of 3 attractions:
Ski Museum – Founded in 1923, this is the oldest ski museum in the world. It covers over 4000 years of ski history, from prehistoric times to the present day.
Jump Tower – Take the lift to the observation deck on the top of the jump for excellent views of Greater Oslo & the ski jump arena.
Ski Stimulator – Hit these very slopes at Holmenkollen on the virtual ski stimulator, alongside the best skiers in the world!
The ski museum is quite interesting, even for novices like ourselves. There are many diverse exhibits from polar exploration to snowboarding & the interest of the royal family.
And it's definitely better than the polar museum in Tromso…
Top 10 Things to do in Tromso
View the Northern Lights by night & explore museums & churches by day – find out the top 10 free & affordable things to do in Tromso
Read more
The panorama from the top of the jump tower is very nice, offering a glimpse of the countryside around Oslo. Just be sure to rug up in a down jacket
as it can be pretty chilly outside.
We weren't very impressed with the ski stimulator & would recommend giving that a miss.
Entrance fee: adults NOK 130 ($16.00), students NOK 110 ($13.50)
Ski Stimulator: NOK 75 ($9.00)
Opening hours: seasonal, 10:00 am to 6:00 pm every day between October to April
How to get there: metro 1 towards Frognerseteren, stop at Holmenkollen & walk 10 minutes from the station
#7. Royal Palace (Kongehuset)
The Royal Palace is the official residence of the Norwegian monarch, His Majesty King Harald V and Her Majesty Queen Sonja.It was built in the 19th century, in a neo-classical style, surrounded by gardens, ponds & statues.
Changing of the guards takes places every day at 1.30 pm. Guided tours of the Royal Palace are offered every day in the summer.
Entrance: free (grounds only)
Guided tours: everyday in the summer at 12:00 noon, 2:00 pm, 2.20 pm and 4:00 pm
Guided tour prices: adults NOK 135 ($16.50), students NOK 105 ($13.00), book online
#8. Stortinget (Parliament)
The Parliament building of Norway is called Stortinget & has been the seat of the National Assembly since 1866. It can only be visited on a free guided tour.
Guided tours: 
Summer: weekdays at 10:00 am & 11:30 am
Spring & autumn: Saturdays at 10:00 am & 11:30 am
Guided tour prices: free
Other Attractions in Oslo
We didn't have enough time for them all but there are many other worthy attractions in Oslo, depending on your interests:
Fram Museum
University of Oslo
Oslo Cathedral
Munch Museum
Norwegian Museum of Cultural History
Norway's Resistance Museum
Akershus Castle & Fortress
From Oslo, the train ride to Bergen is regarded as one of the most scenic in Europe. You can see everything in one day in Bergen though we would recommend 2-3 days to enjoy this beautiful & peaceful city.
Oslo is one of our favourite places in Europe – if you're interested visiting other cities in the region, check out this guide to the top things to do in Europe by travel bloggers!
Did you enjoy reading our list of Things to do in Oslo?!
Pin it and help others find it too!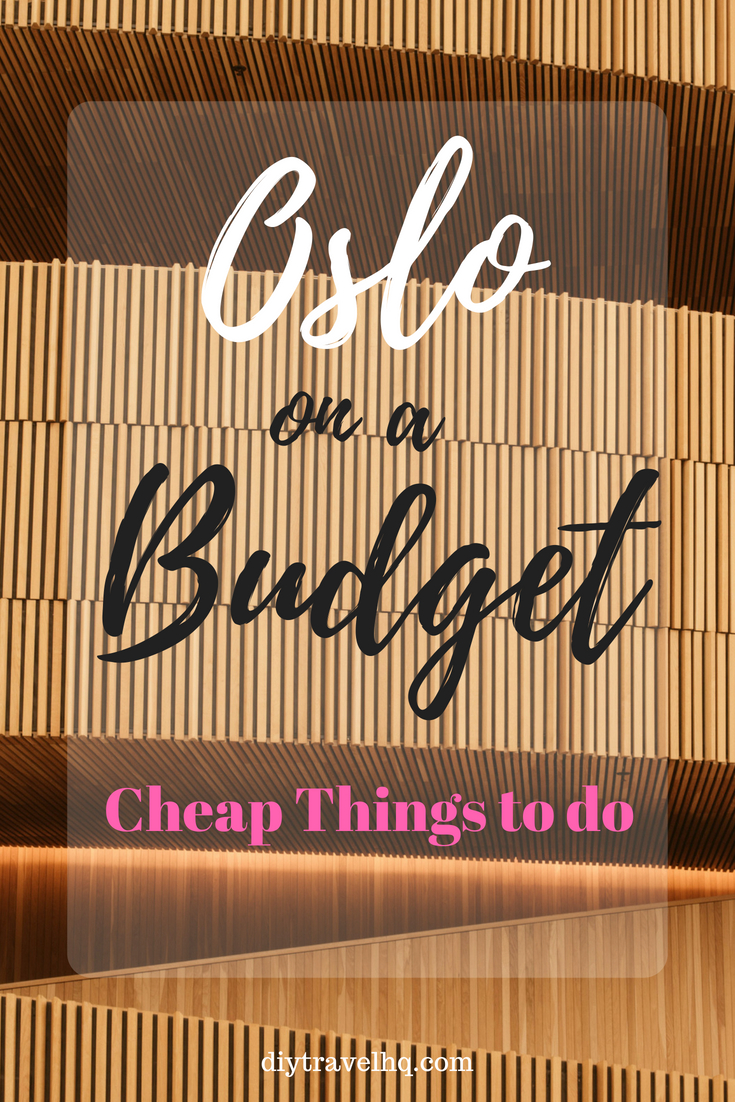 *** The Final Word – Sightseeing in Oslo doesn't have to cost a fortune! ***
What was your favourite attraction in Oslo?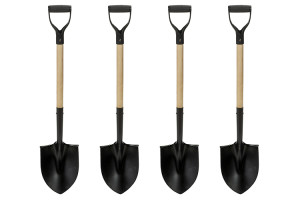 Easy DIY travel outside city centres using public transport
Visited in November 2016