There are lots of Dublin attractions but few are value for money. If you're backpacking Dublin find out which ones are worth it & tips to save you money.
Backpacking Dublin
There are lots of things to do on a backpacking Dublin itinerary but few offer good value for money. I'll share my thoughts and list the entrance fees of each attraction so that you can make up your own mind whether to visit. I've also included some helpful travel tips for Dublin from my own experiences and that of some of my travel blogging buddies.
Check out our next post if you're traveling more around Ireland…
2 Week Ireland Itinerary
With so many places to visit it can be hard to decide where to go in Ireland – follow our 2 Week Ireland Itinerary & you'll discover the top 10 destinations
Read more
Is Dublin Safe?
As of mid 2019 the US Government is issuing a Level 1 travel advisory for Ireland. Travelers are advised to exercise normal precautions. You can check the current US travel advisory here and of course, you should consult your own government advice as well. Circumstances can change fast, especially during elections.
Violent crime is rare in Ireland but theft and petty crime is on the rise especially in Dublin. Tourists are often targeted so always be aware of pickpockets. We recommend wearing a money belt with RFID blocking and traveling with an anti-theft daypack. But if you simply use common sense & precaution you'll be ahead of the game.
Although Ireland is a very safe country for travel, we recommend purchasing travel insurance before any trip. We've been using World Nomads through 80+ countries over the past 12 years and have been really happy with their coverage and services.
For more details check out our World Nomads review here.
Top Dublin Attractions
#1. Trinity College, Book of Kellss
One of the 1st places I visited in Dublin was Trinity College & it was a fast introduction to the huge number of tourists in the city! Trinity College is definitely of the most popular places to visit in Dublin. I accidentally cut in the line for the Book of Kells exhibition – no-one called me out so I just stayed! I was only in the queue for about 15 minutes but it was easily 40 minutes long – book online to save time.
The Book of Kells is an illuminated Gospel manuscript written in Latin. It dates back to 800AD & is regarded as one of the treasures of Medieval Europe. The exhibition was a little lackluster but keep moving along & you'll reach the Long Room… this magnificent ancient library is 65m long & filled with 200,000 of the world's oldest books.
Unfortunately you won't have it to yourself… as one of the top things to do in Dublin, there were so many tourists here on their own Dublin Itinerary! Do check out Lonely Planet for more inspiration.
Have a chat with one of the attendants at the Book of Kells, they're a wealth of information. Did you know that the books are arranged by size from smallest at the top to largest at the bottom? The letters are part of the cataloguing system too.
Book of Kells exhibition / Long Room Entrance Fee: €14.00
Dublin Travel Tip: Tickets online are available for €11.00 at off-peak times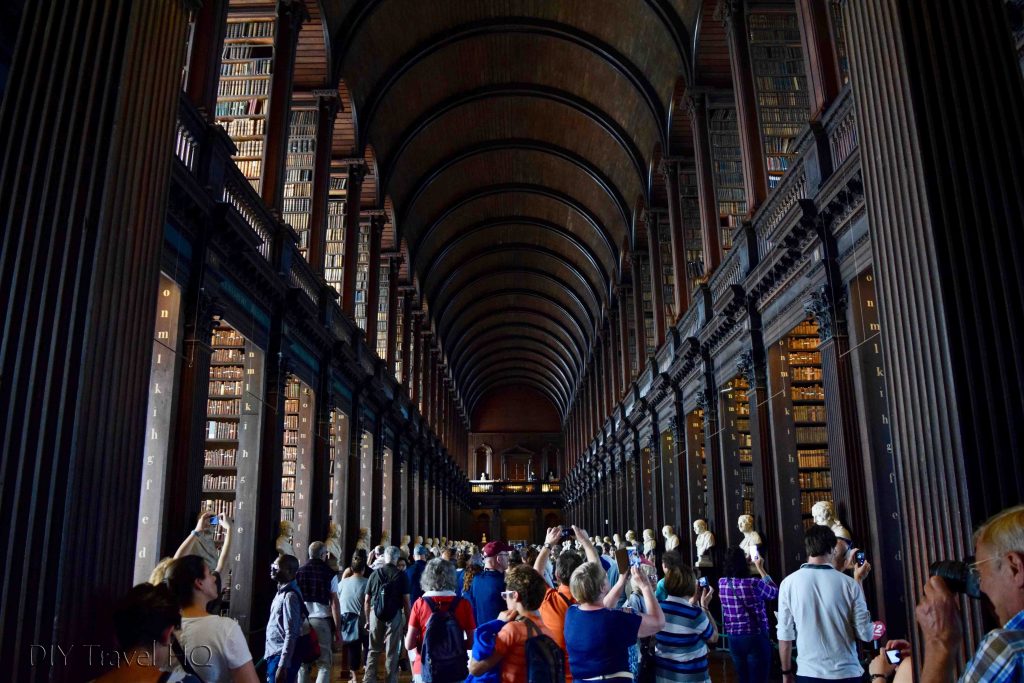 #2. Guinness Storehouse
If you didn't visit the Guinness Storehouse did you really visit Dublin? For better or worse, the Guinness Storehouse is the most popular of all tourist attractions in Ireland. It's 7 floors of the Guinness legacy from the brewing process to its world-famous advertising.
The tasting experience is fun, with different stations emitting the smells of the brew. It also includes a short lesson on how to properly drink a Guinness, going right through the froth!
I also enjoyed learning how to pull a pint at the Guinness Academy. You can the take the drink with you all the way up to the Gravity Bar on the 7th floor. There are 360 degree views of Dublin but I didn't find that too impressive as it's such a flat city.
Overall I felt that the Guinness Storehouse was more style over substance but you may not be able to leave Dublin without a need to experience it for yourself.
Guinness Storehouse Entrance Fee: €25.00. Buy tickets here
Budget Tip: Tickets online are available for €18.50 at off-peak times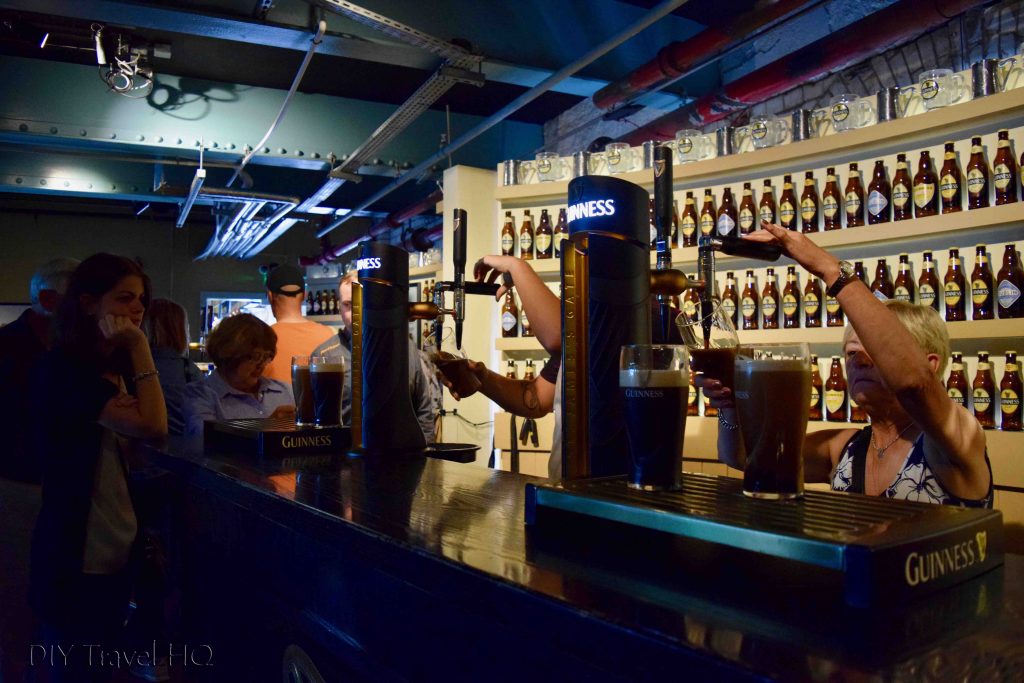 #3. Jameson Distillery
The Jameson Distillery plays 2nd fiddle to the Guinness Storehouse but it offers a totally different experience, the Bow Street Experience.
Rather than floors of exhibitions, a guide takes you on a 40 minute, interactive journey of the Jameson story. It ends in a whiskey tasting session where you get to compare Jameson to Scottish (Johnny Walker) & American (Jack Daniels) whiskeys.
At this point I was wondering what I was doing here as I don't even like whiskey! But if it's one of the best most popular activities, I have to see it for myself. After the tastings, I realized that I at least much preferred Jameson over the others.
At the end of the tour, you can redeem your free drink at JJ's Bar – that's worth a mention in our guide to Dublin on a budget! Fortunately they offered Jameson with Ginger Ale, which was much better than on the rocks.
Jameson Distillery Bow Street Experience: €22.00. Buy tickets here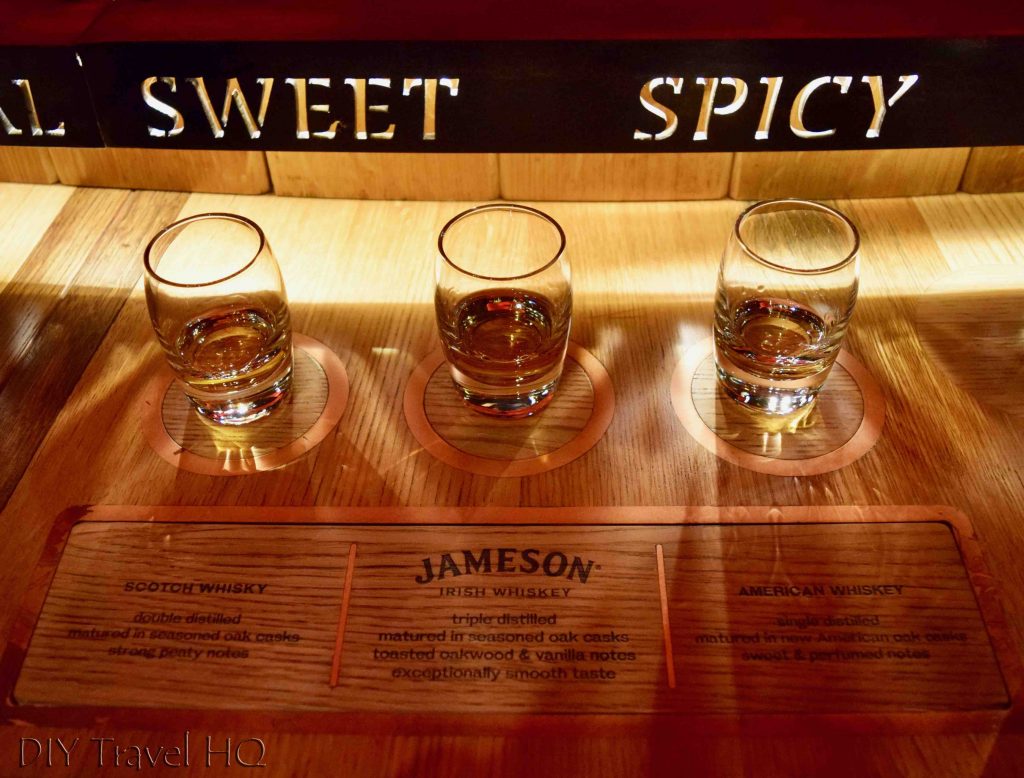 #4. Dublin Castle
Dublin Castle is one of the few decent value Dublin attractions for backpackers. The Guided Tour is worth the extra €4.00 as it includes a guide, the Viking Excavation and the Chapel Royal. The self-guided tour only gives you access to the State Apartments.
Dublin Castle is a popular place to visit & tours can sell-out. Book online to secure a time slot.
Dublin Castle Guided Tour: €12.00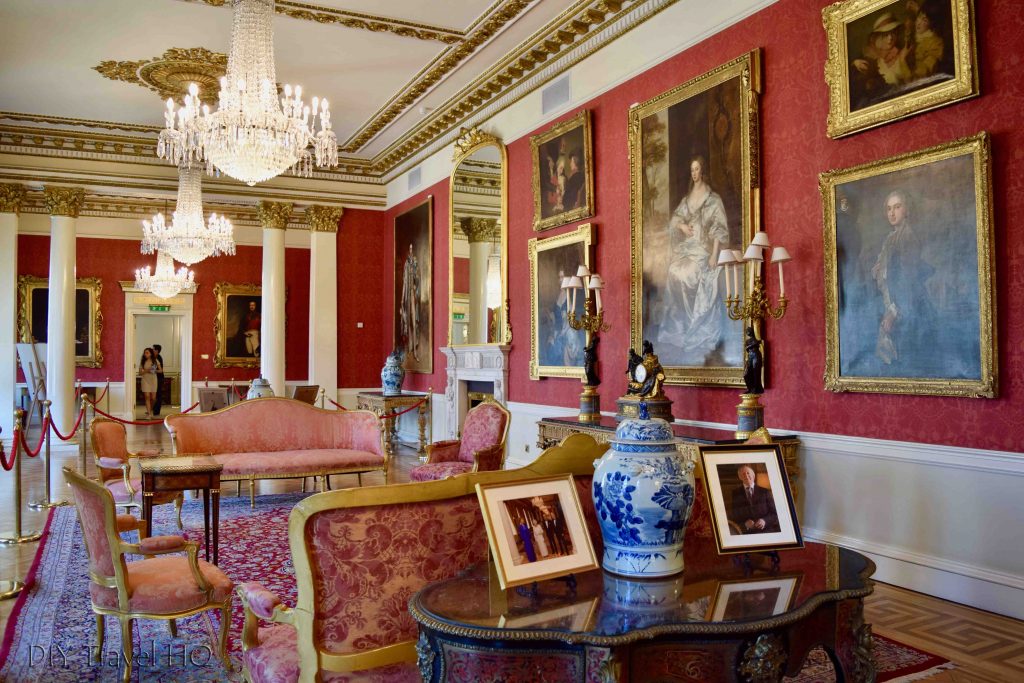 #5. St Patrick's Cathedral
With a 43m tall spire, St Patrick's Cathedral is the tallest & largest church in Ireland. Admission costs €6.50 but you can attend a service & see the church that way for free – there's at least 1 service a day.
The staff & priests do not like you taking photos though, even after the service. Trust me, I was told off! And if you attend a service, be prepared to stay the whole time or face their wrath.
I thought the architecture was more impressive than Christ Church Cathedral. There's a big park outside St Patrick's that is a lovely place to relax & people watch in Dublin, for locals & tourists alike. Every one day in Dublin itinerary should feature a stop at Christ Church Cathedral.
St Patrick's Cathedral Entrance Fee: €6.50
Budget Tip: Attend a service for free or enjoy the park outside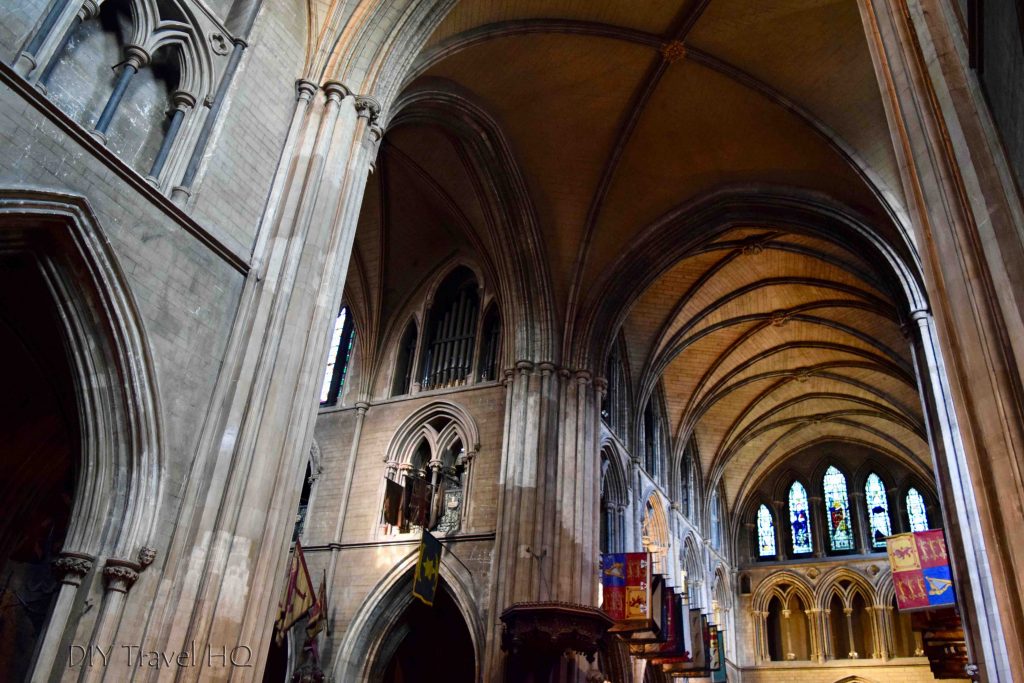 #6. Christ Church Cathedral
It's really unusual for a city to have 2 major cathedrals but that's how it is in Dublin. Christ Church Cathedral is slightly older than St Patrick's, founded in 1030.
You can attend a service for free but you may want to visit at another time & pay the entrance fee to be able to go down to the medieval crypt where a mummified cat & rat is on display!
Christ Church Cathedral Entrance Fee: €7.00
Budget Tip: Attend a service for free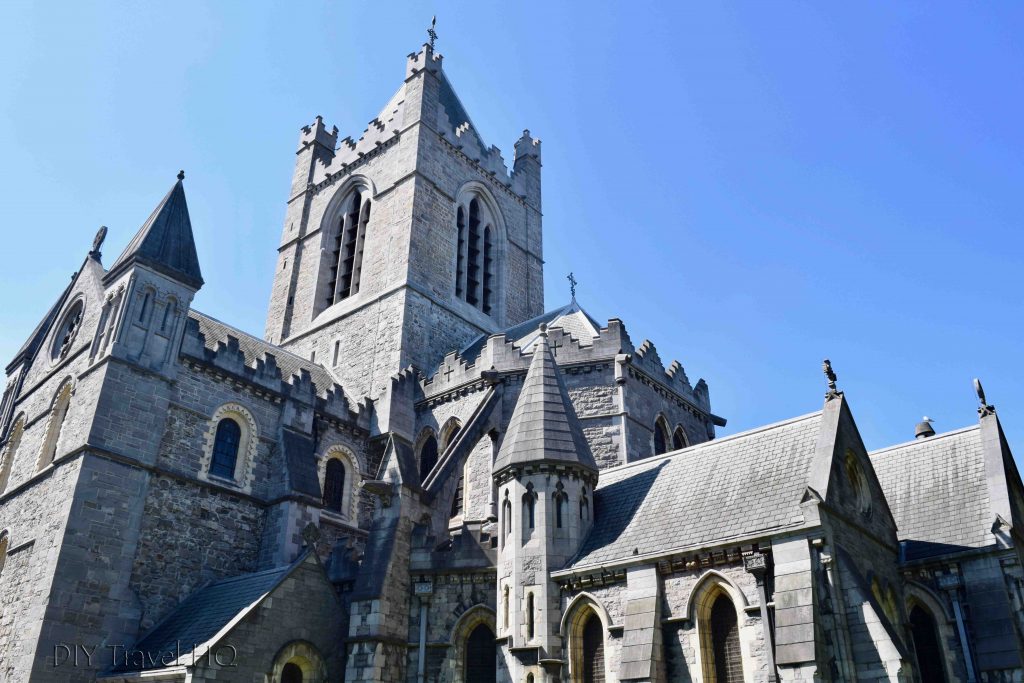 #7. Kilmainham Gaol Museum
Kilmainham Gaol Museum is a former prison on the outskirts of Dublin – it's 3.5km from the city centre so you can still walk there or take a bus. Their tours are very popular so it's recommended to book online. The jail is one of the top sights in Dublin.
Many Irish revolutionaries were imprisoned & executed here by the British, including leaders of the 1916 Easter Rising. Guided tours allow visitors to see the changes at Kilmainham Gaol over the years, from the original narrow & dark cells of the 18th century to the open sunlit Victorian-style wing.
Kilmainham Gaol Entrance Fee: €8.00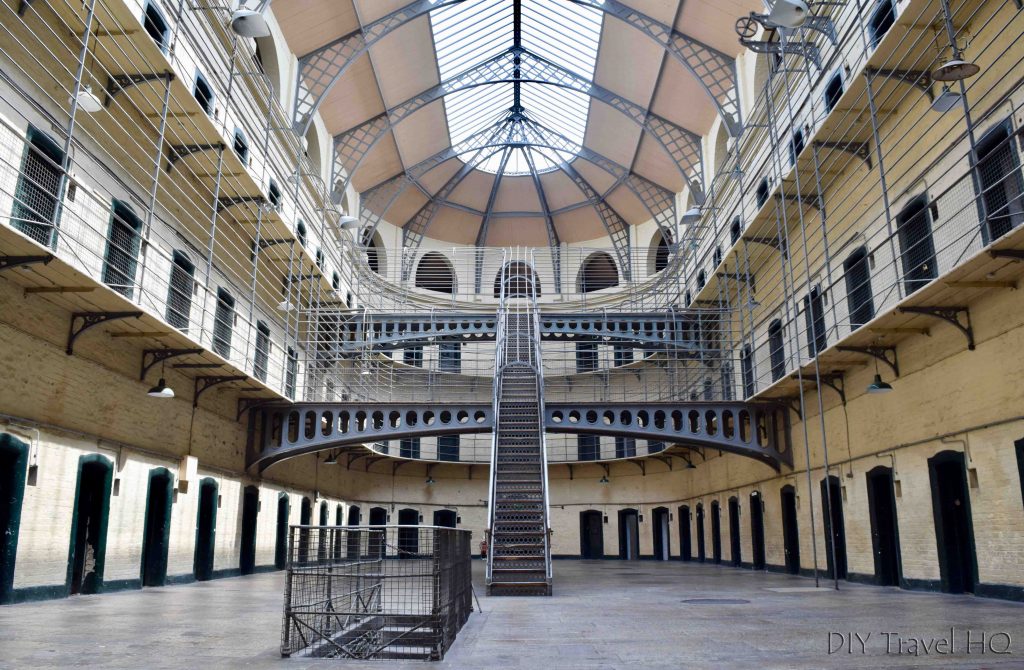 #8. Temple Bar
The Temple Bar isn't just a bar, it's a way of life – and the name of the drinking quarter of Dublin. It's very touristy but the live music & Guinness are always flowing. Good craic! Who said there aren't any free things to do in Dublin?!
Strolling around Temple Bar is free & fun, day or night!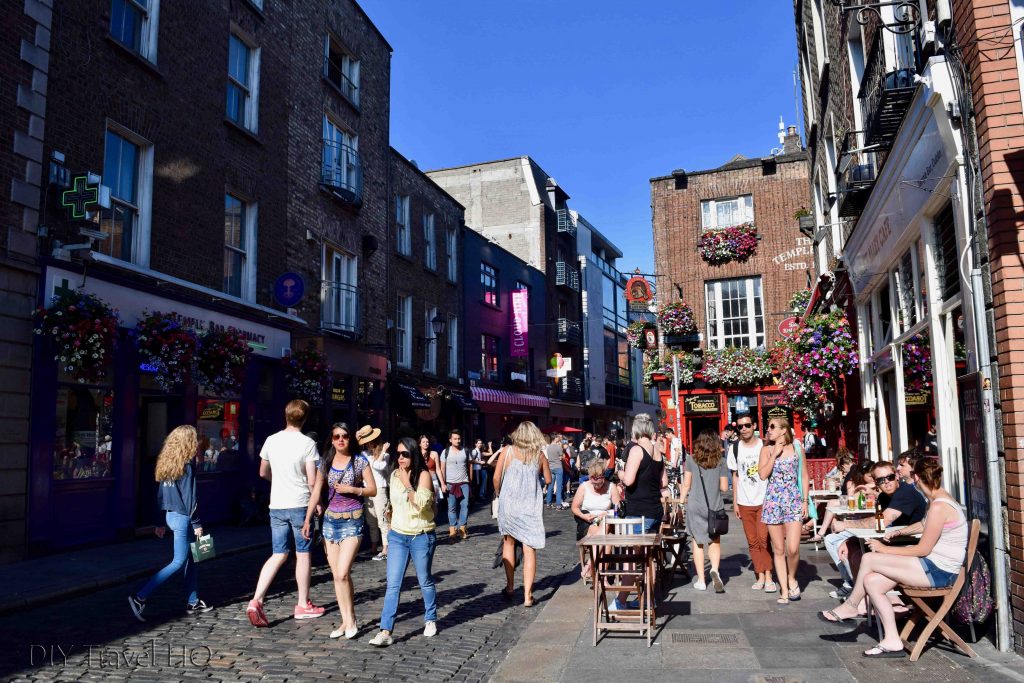 #9. Merrion Square
Merrion Square is a lovely respite from the fast pace of life in Dublin. Merrion Square Park is a free attraction with hours that vary with the time of year (opening hours are timed with sunrise and sunset).
Start with a tour around the perimeter of Merrion Square and admire the Georgian buildings with ornate and brightly-colored doors. Enter the park and head over to the north-west corner to see Oscar Wilde. The Oscar Wilde statue in Merrion Square depicts the famed Irish writer at his jauntiest.
You can also find The Oscar Wilde House across the road from Merrion Square but it's now owned by the American College Dublin & not open to visitors.
Walk among the flower beds in the center of Merrion Square and notice a large chair along the north edge. This is The Joker, a sculpture honoring the memory of Dermot Morgan, better known on TV as Father Ted.
On Thursdays, a lunchtime market takes over Merrion Square with stalls selling foods from around the world. On Sundays, it's fun to browse the Merrion Square Open Art Gallery and perhaps pick up a unique local souvenir.
By Jennifer of Sidewalk Safari
Merrion Square Entrance Fee: Free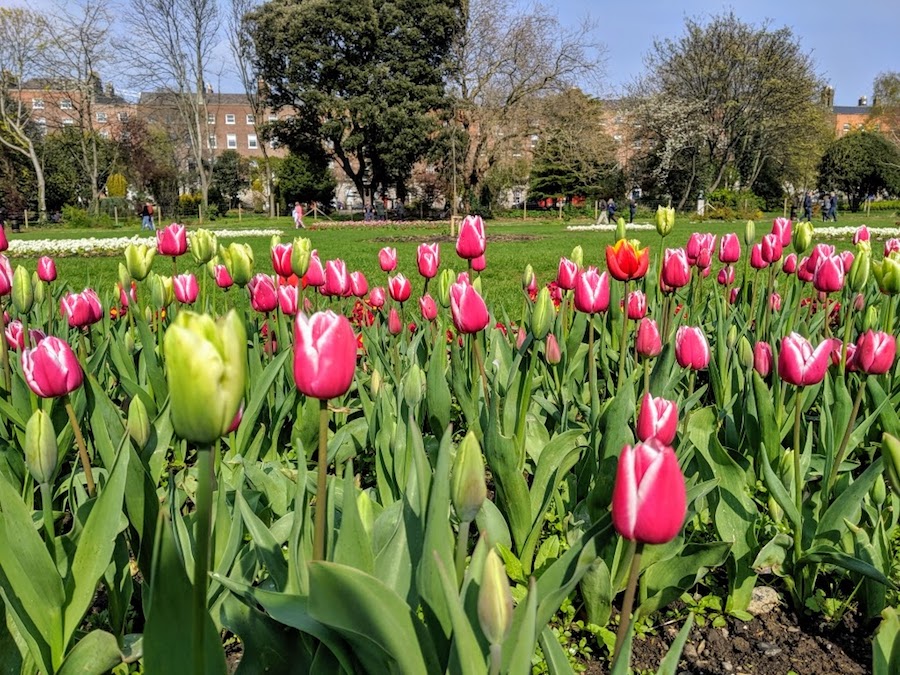 #10. Chester Beatty Library
Lonely Planet rates the Chester Beatty Library as one of the best in Europe but that's definitely an over-rated call. I wouldn't even say it's the best museum in Dublin but on the plus side for those doing Dublin on a budget, admission is free.
It's located close to Dublin Castle so you could pop in for a quick visit if you have time. The collection features works primarily from Asia, the Middle East, North Africa & Europe.
Chester Beatty Library Entrance Fee: Free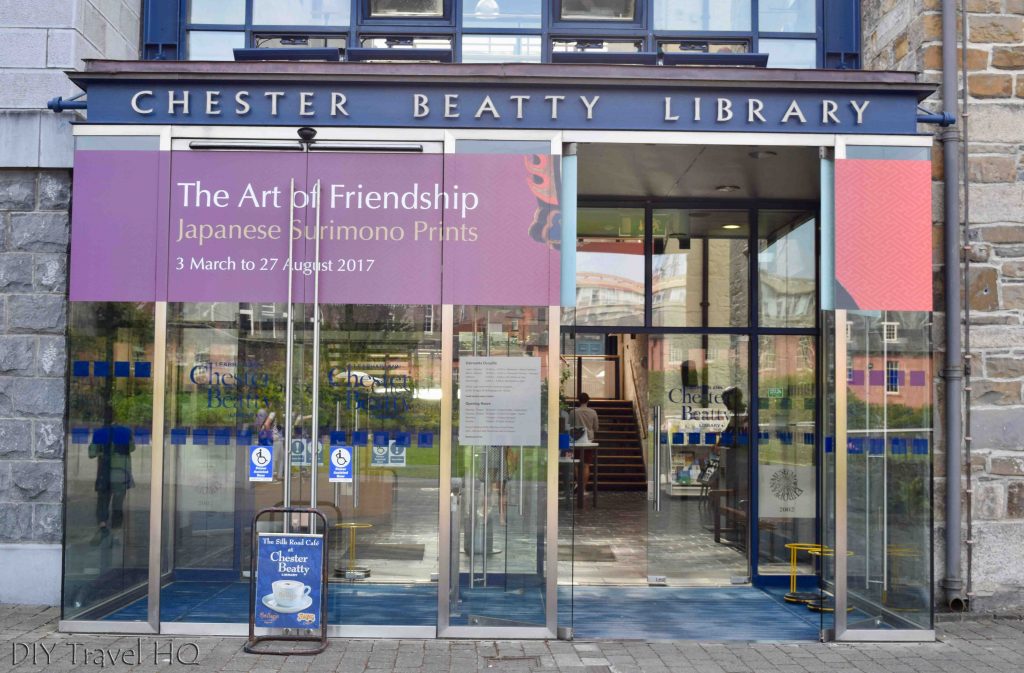 #11. National Gallery
The National Gallery of Ireland has a fine collection of Irish & European art. It's located close to Trinity College & the Oscar Wilde House.
Admission is free so you've got nothing to lose if you're backpacking Dublin.
National Gallery Entrance Fee: Free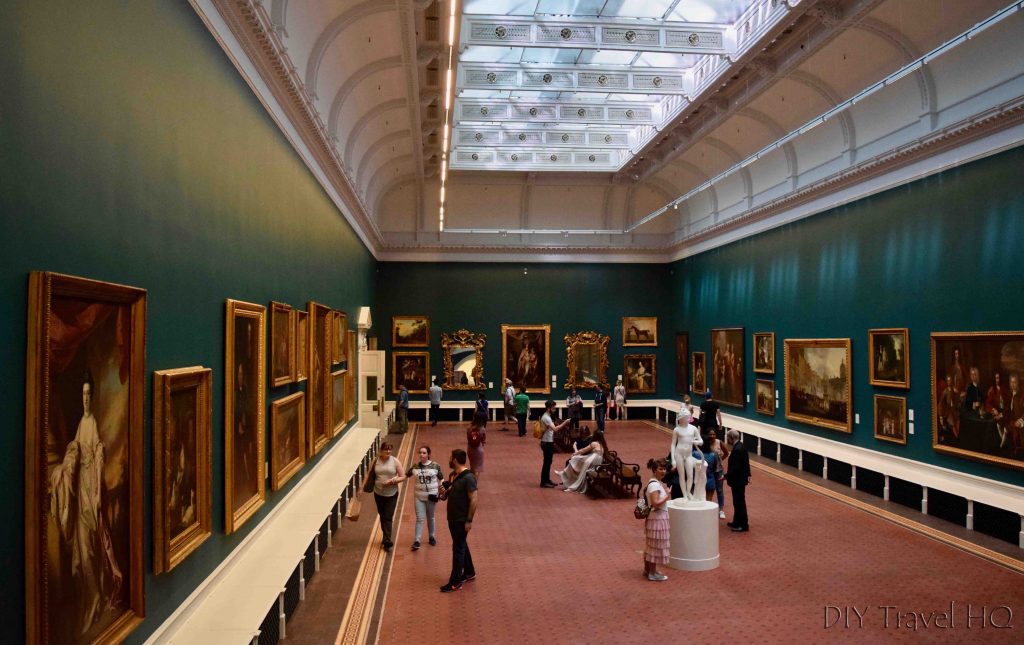 #12. Irish Museum of Modern Art
The Irish Museum of Modern Art holds the leading collection of modern & contemporary art in the country. It can be combined with a visit to Kilmainham Gaol but don't go on a Monday like I did – it was closed. Keep reading for more attractions and Dublin travel tips…
Irish Museum of Modern Art Entrance Fee: Free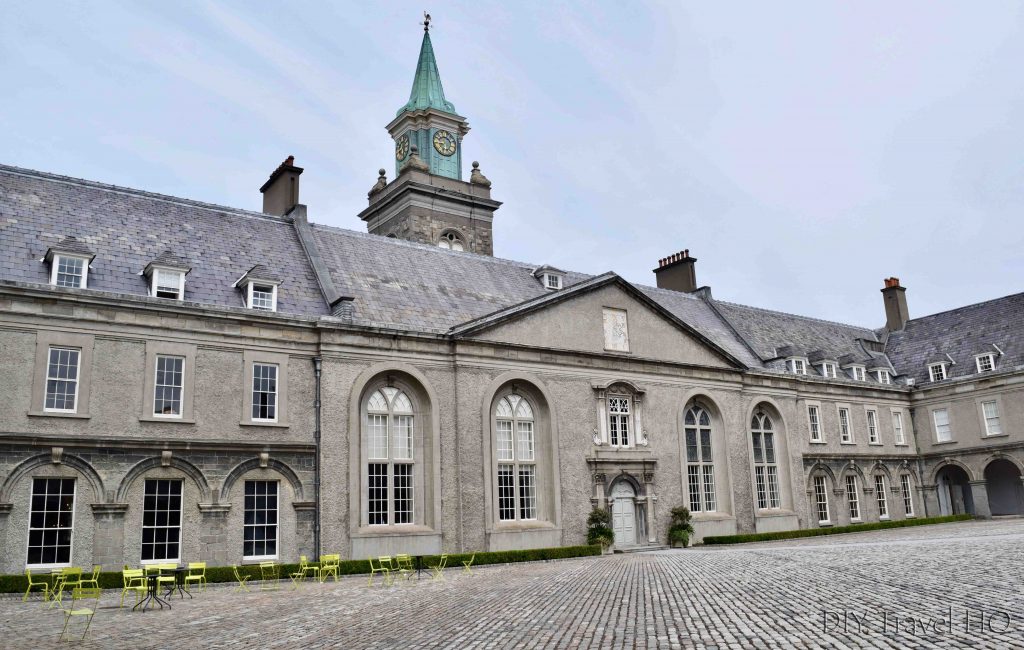 #13. Molly Malone Statue
"Molly Malone" is a popular song which has become the unofficial anthem of Dublin. It s also known as "Cockles & Mussels" and "In Dublin's Fair City". Likewise, the Molly Malone statue in Grafton Street is also known as "Tart with a Cart," "Dolly with a Trolley," "The Trollop with the Scallop" & "The Flirt in the Skirt."
Gotta love the Irish!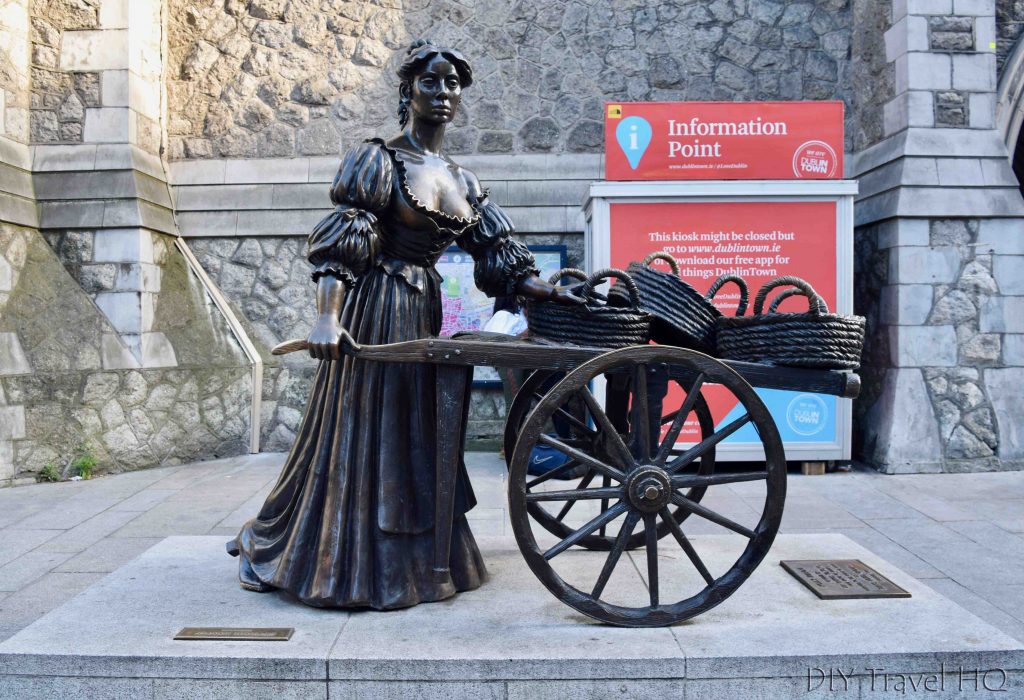 #14. Glasnevin Cemetery and Museum
Glasnevin is a sacred place in Dublin, it is the resting place for many of the 1916 Uprising's heroes including Michael Collins and Maud Gonne. Additionally, famous Irish artists like the Brendan Behan, Christy Brown the writer and main character in My Left Foot and Luke Kelly of the Dubliners are buried here.
There is no cost to enter the grounds of Glasnevin and there are maps available at the front desk for those interested in a self-guided tour.
Glasnevin Museum entry is €4.50 and there are always fabulous displays. When you enter the Museum you will also get a €5 voucher to assist you with your genealogy search. Glasnevin is the place to begin the search for your Irish relatives. The staff are incredibly helpful and will quickly assist you in tracking your families roots. A tour and the museum cost €10.
You should also take a moment to check out the Bodysnatcher's Watch Tower the watchtowers were set up in the 1800s to prevent the unscrupulous from digging up the bodies for medical science at the time. Don't forget to make a visit to the John Cavanagh or Gravediggers Pub reputed to be the best pub in Dublin and you may see a celebrity or two hanging out there.
By Faith of XYU and Beyond
Glasnevin Cemetery Entrance Fee: Free
Glasnevin Museum Entrance Fee: €4.50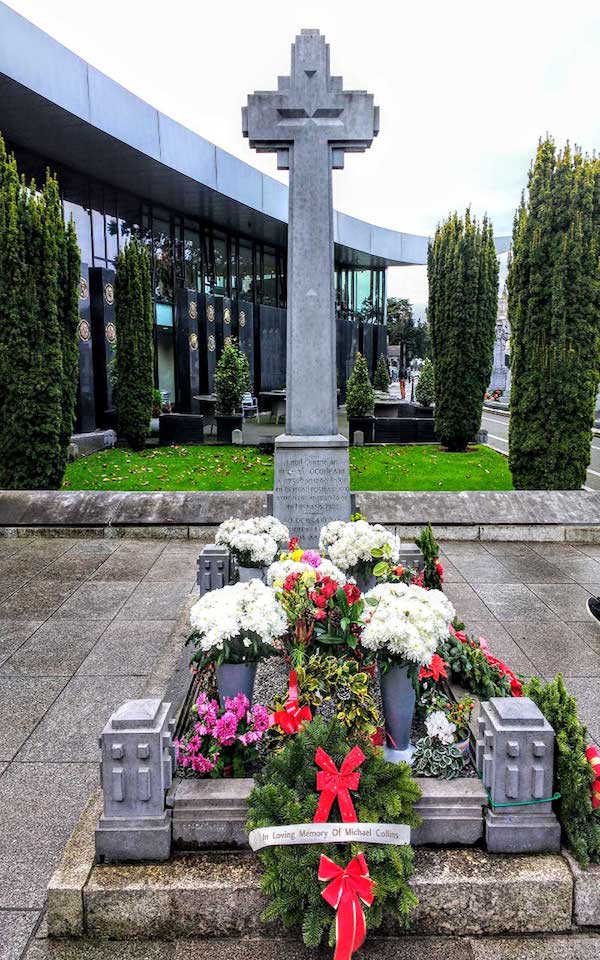 #15. National Leprechaun Museum
The National Leprechaun Museum is an extremely sensory museum that takes you deep into traditional Irish folklore and the history of leprechauns! The majority of the museum is a guided experience, with the tour guides, referred to as storytellers, sharing the legends in a very theatrical and visual way.
Visitors pass through several themed rooms, passing under the 'Giant's Causeway', through rainbows and getting 'shrunk' to the size of a leprechaun and being able to scramble on over-sized furniture!
The museum is opened daily between 10am – 6.30pm with the 45 minute tours leaving every hour on the hour. Adult tickets are €16 euros and child tickets (7 – 17yrs) are €10. The tours aren't suitable for visitors under 6 years old. On Friday and Saturday evenings, hour long 'adult only (+18yr)' tours run, costing €18 for a ticket.
By Kylie of Between England and Iowa
National Leprechaun Museum Entrance Fee: €16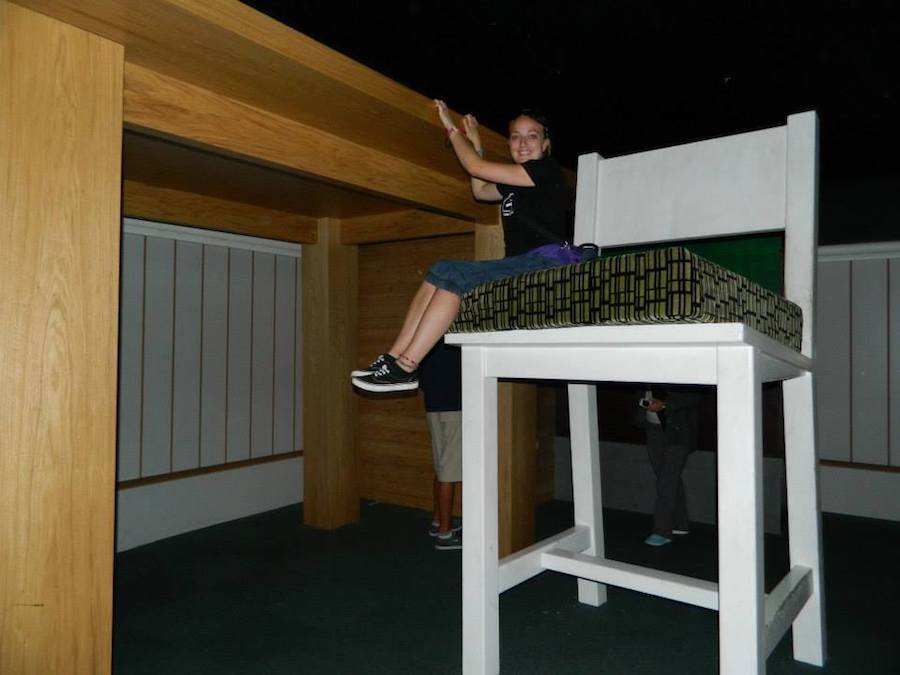 #16. Botanic Gardens
The botanic gardens in Dublin is simply an awesome and totally underrated place to hang out at in Dublin. It's located a little bit outside of the city centre which means it attracts fewer crowds than some of the main spots in the city. Saying that it's only a short bus ride (or walk if you want to stretch those legs) away. Located on almost 20 acres of land it's huge! It's a great place for a walk and to be at one with nature.
In the summer it's the perfect place for a picnic and if it's not so warm out you can just grab a sandwich or hot chocolate at the onsite cafe. Of course there are a few greenhouses with all sorts of incredible plants from all over the world including some funky looking cactus. Entry is free which makes a trip there all the more appealing for anyone on a budget.
By Ann Marie of Eco Conscious Traveler
Botanic Gardens Entrance Fee: Free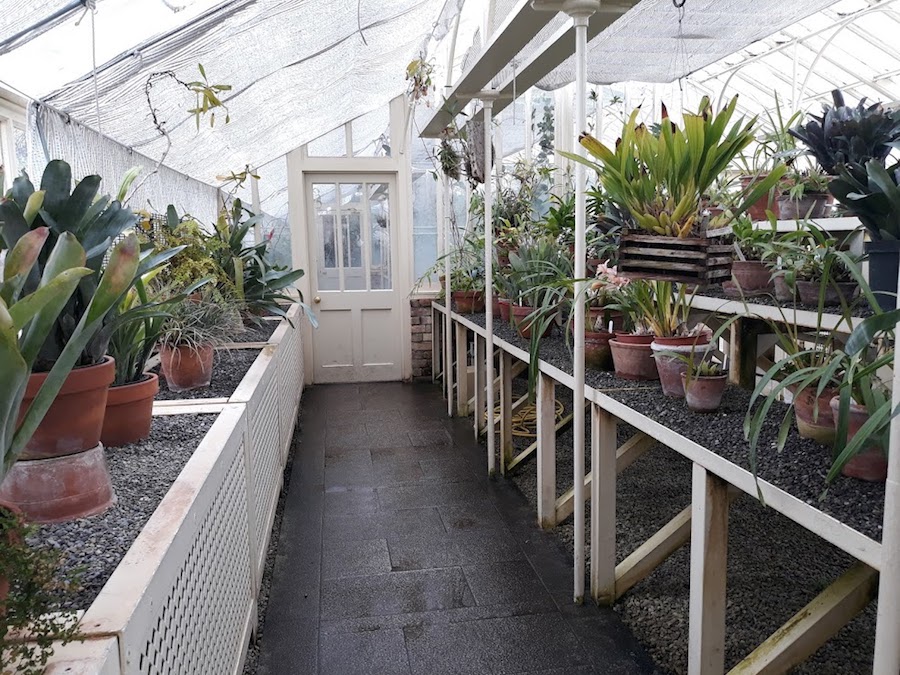 #17. National Museum of Ireland – Archaeology
The National Museum of Ireland- Archaeology has an extensive collection of ancient artifacts that illustrate the history of Ireland from the Stone Age to Late Middle Ages.
There are seven galleries exhibiting a range of archaeological treasures including tools, religious artifacts, tombs, weaponry, jewelry, and one of Europe's most important prehistoric gold collections.
Some notable pieces in the museum are the Tara Brooch, the Ardagh Chalice, the Broighter Collar, Cross of Cong, Bell of St. Patrick, and a 4,5000 year old logboat. There are even human remains on display- sacrificial "bog bodies" that were deposited into bogs during the Iron Age.
Admission to the archaeology museum is free (as are the other three sites of the National Museum of Ireland). Hours are Tuesday- Saturday 10:00 am-5:00 pm, and Sunday- Monday 1:00 pm -5:00 pm. The museum located on Kildare Street, a 5 minute walk from both Grafton Street and St. Stephen's Green.
By Rhonda of Travel Yes Please
National Museum of Ireland – Archaeology Entrance Fee: Free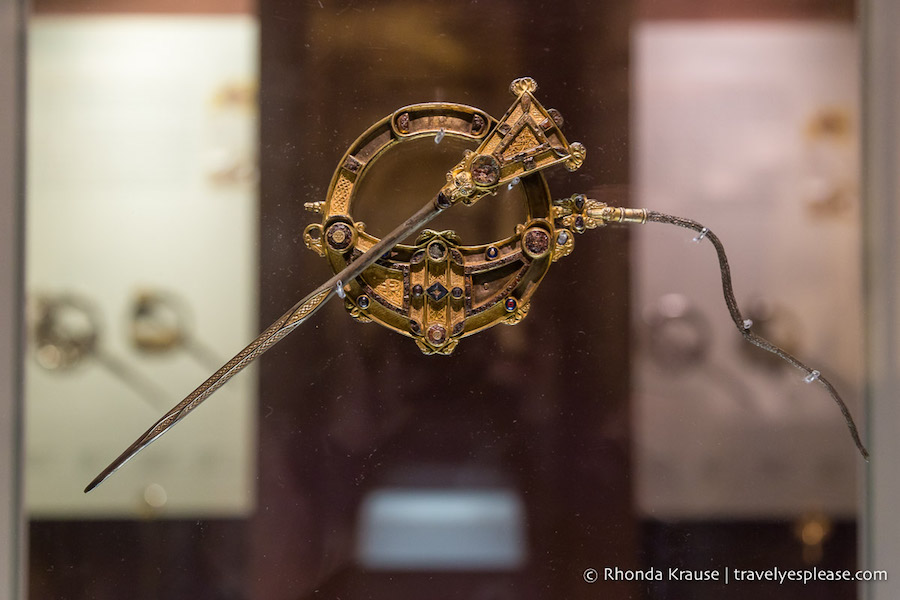 #18. Phoenix Park
Phoenix Park is one of Dublin's most popular attractions and is a lovely retreat from the bustling city. The park boasts endless lush green meadows and is the perfect spot for running, cycling or a relaxing stroll.
There's plenty to explore within the stone walls of Phoenix Park. The park is home to a zoo, a castle, a fort and a prehistoric burial chamber. There's even a chance of bumping into the herd of wild deer which freely roam through the Fifteen Acres meadow. Both the President of Ireland and the US Ambassador have houses in the park.
Entrance to the Phoenix Park is free. At over 1,700 acres, the park is best explored by cycling and bikes are available to rent at the entrance. Food options are limited so pack snacks and water or, for a treat, keep a lookout for the ice cream vans located on the park's main thoroughfare!
By Elaine & David of Show Them The Globe
Phoenix Park Entrance Fee: Free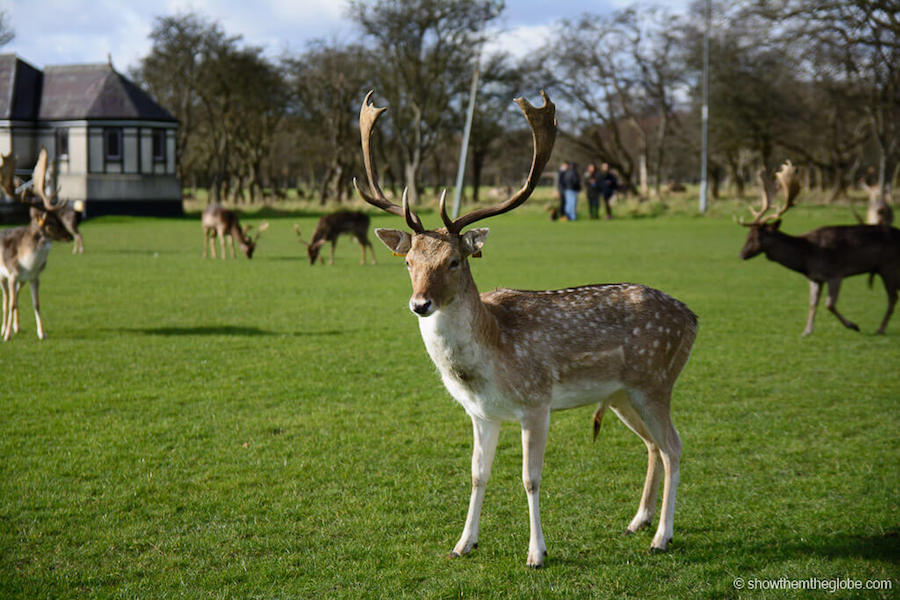 #19. Free Walking Tour
A good way to learn and discover the history of a place is with a free walking tour. It is a budget-friendly, fun and interesting way to uncover Dublin, besides you will learn aspects about the capital that wouldn't be possible without a guide.
In Dublin, there are several free walking tours, available in different languages. you just need to pick the one that suits you better. During our last trip to Ireland we did the Sandeman's free walking tour and liked it.
The walking tour has a duration of 3 hours, during which a local guide will tour you through Dublin on foot. He will explain the history of one of Dublin's top attractions, some of Ireland's traditions and its quirks. Also, the guide also gives advice about the best pubs to go and the tourist traps of the city. In the tour you will pass by Dublin's Castle, Temple Bar, Trinity College, St Patrick's Cathedral and Christchurch Cathedral.
A free walking tour is a tips based model, so at the end you should tip your guide. Please be aware that the guide does not receive any income other than the tips.
By Travel Drafts
Free Walking Tour Price: Tips appreciated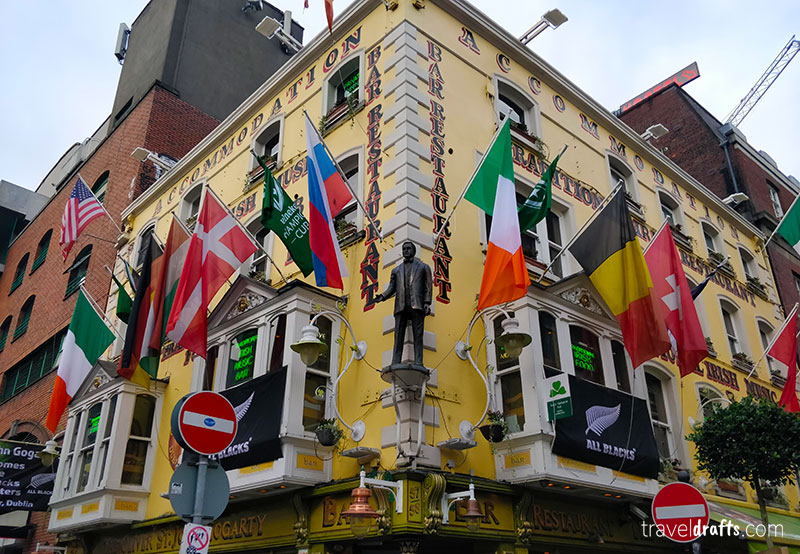 #20. The Shelbourne Hotel
The Shelbourne Dublin Hotel is a luxury hotel with a prestigious past. Opened in 1924 at the edge of St. Stephen's Green, it's here that the Irish Constitution was originally drafted back in 1922, and one of two early copies are on display in the hotel's free museum.
Ever since it opened, the Shelbourne Dublin has been considered one of Dublin's top hotels, patronized by the movers and shakers of the city, as well as its shining literary and artistic stars. The hotel's elegant red brick façade is a city landmark, as are its eye-opening bronze figures out front that depict a pair of Egyptian princesses and their Nubian slaves.
Even if you're not staying at the hotel, you can experience some of its Victorian flair with a visit. The Horseshoe Bar is an eternally popular watering hole, or for something more elegant you can get a taste of the past with afternoon tea in the Lord Mayor's Lounge. Located at 27 St Stephen's Green, the Shelbourne is near the National Museum of Ireland, steps away from St. Stephen's Green, and only a few minute's walk from Grafton Street, making it not just a cultural attraction in Dublin but a convenient one.
By Carol of Wandering Carol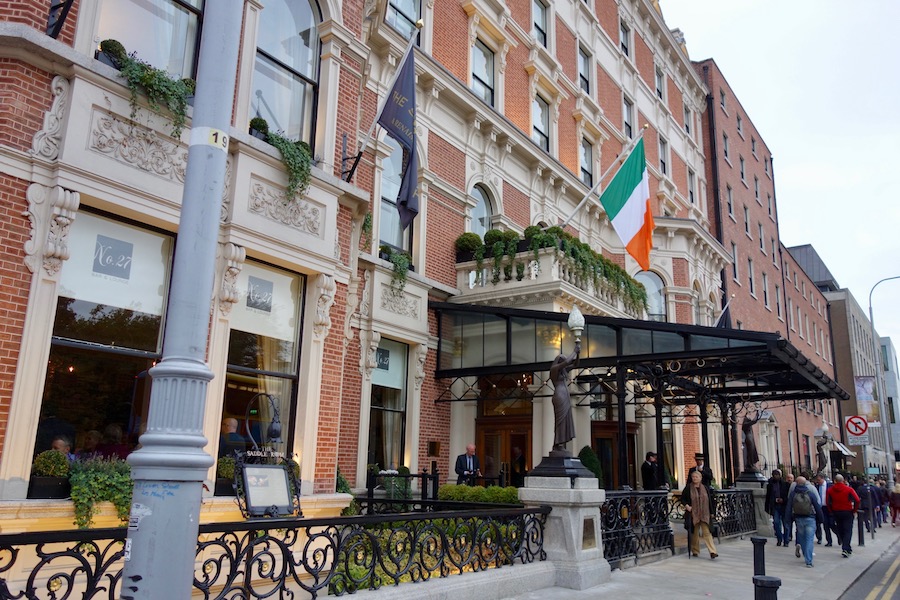 Dublin Accommodation
I travelled solo in Dublin and stayed at Jacob's Inn. It was just up the road from the Busaras bus & Connolly train stations so the location was really convenient. The dorms were spacious and clean with your own light, plug & USB sockets in every bed. There's also a large caged storage locker under the bed that fit my big backpack. The industrial-style kitchen was massive and a free breakfast was served every morning. Jacob's Inn was a pretty social hostel with big common spaces including a home cinema and games room.
The cheapest hostels in Dublin start from €15. Prices double and triple on the weekends. It's not uncommon for hostels to sell out when there's a big concert, sporting match or event in town.
Airbnb is extremely popular in Dublin. The average nightly price for 2 people is €105. Click here for $40 off your 1stbooking.
Budget and mid-range hotels are also great value if you're traveling in a pair.
Check hostel prices in Dublin
Find more inspiration in one of the Ireland guide books below!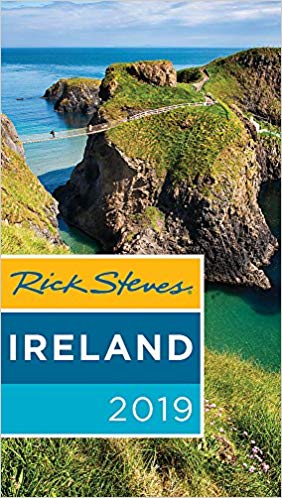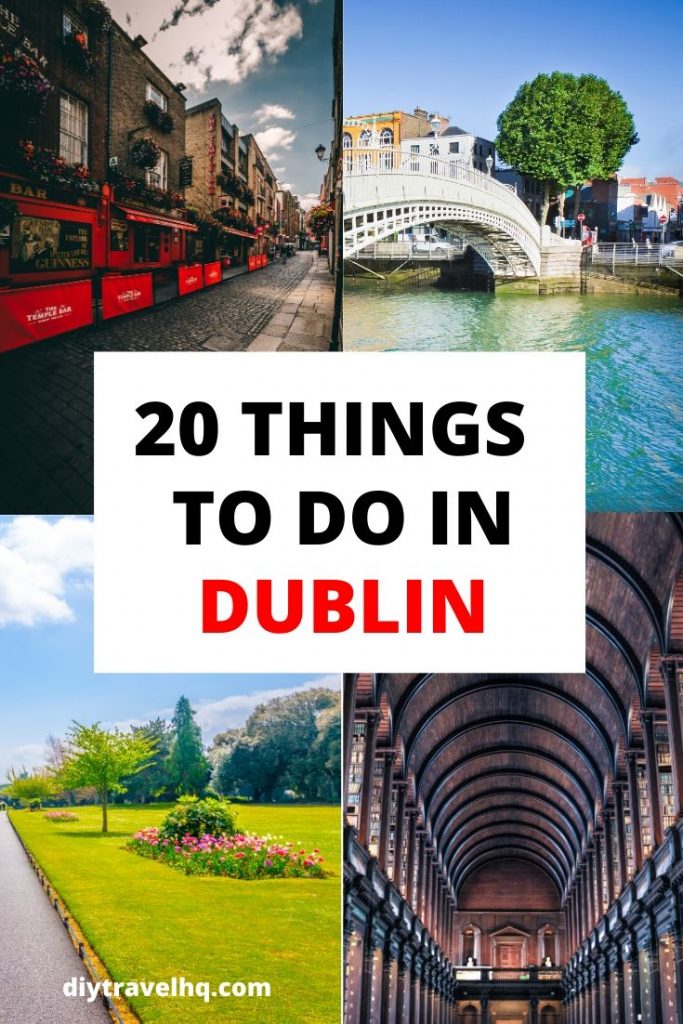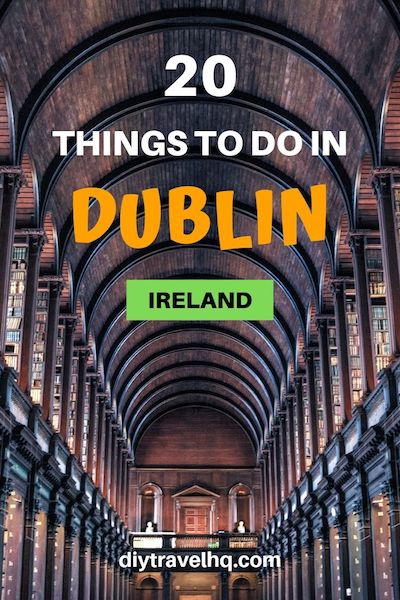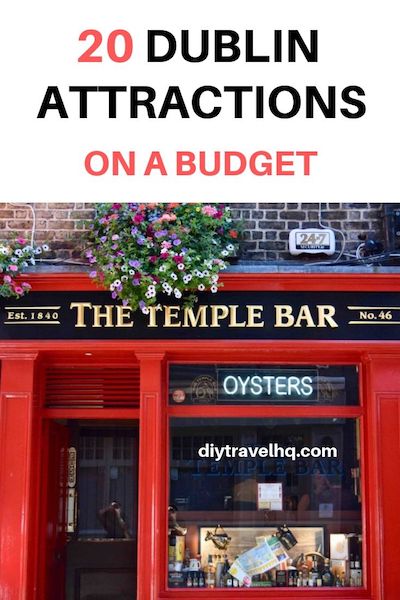 *** The Final Word: Backpackers in Dublin can take advantage of concession / online discounts and the many free things to do ***
What were some of your favourite Dublin sights & activities?
Disclaimer: This post contains affiliate links which means that we receive a small commission if you click on a link & purchase something that we've recommended, at no extra cost to you.
Visited in June 2017
Updated in May 2019