Nicaragua is set to be the next big thing in Central America. With stunning national parks, volcanoes, islands, beaches & colonial cities, find out what to do in Nicaragua. Visit before the boom!
Backpacking Nicaragua
We traveled around Nicaragua for 1 month in December 2016 without any issues. The political situation has changed drastically since then which we'll cover in the next section on Safety.
Backpacking in Nicaragua is easy, fun and cheap. There are lots of things to do and places to visit in Nicaragua that you can do on your own. Chicken buses go everywhere and the people are fantastic. Like everywhere in Central America knowing a little Spanish goes a long way.
For more details, pick up a guidebook and keep reading for more Nicaragua travel inspiration…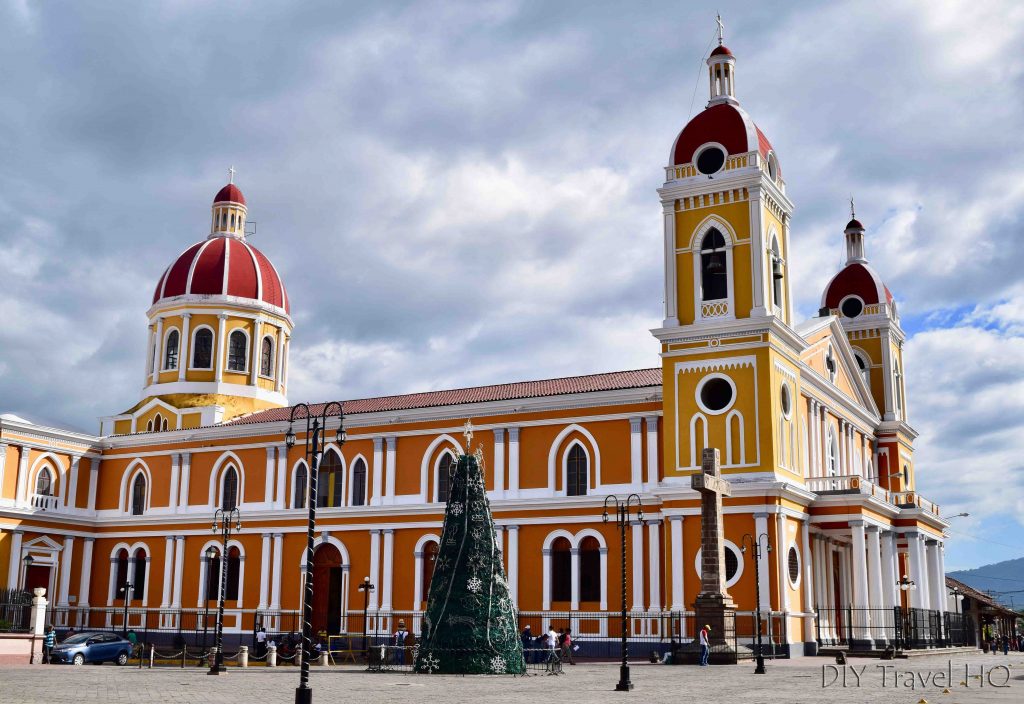 Is Nicaragua Safe?
We traveled around Nicaragua in December 2016 without any issues. Things have changed drastically since then.
As of mid 2019 the US Government is issuing a Level 3 travel advisory for Nicaragua. Travelers are advised to reconsider travel to Nicaragua due to civil unrest, crime, limited healthcare availability, and arbitrary enforcement of laws. Throughout the country, armed and violent uniformed police or civilians in plain clothes acting as police ("para-police") continue to target anyone opposed to the rule of President Ortega.
You can check the current US travel advisory here and of course, you should consult your own government advice as well. Circumstances can change fast, especially during elections. Road blocks may appear and limit availability of food and fuel.
Violent crime, such as armed robbery and pickpocketing, is common. Whether you choose to visit Nicaragua now or in the future (the better option), we recommend wearing a money belt with RFID blocking and traveling with an anti-theft daypack.
We recommend purchasing travel insurance before any trip to Nicaragua. We've been using World Nomads through 80+ countries over the past 12 years and have been really happy with their coverage and services.
For more details check out our World Nomads review here.
Best Time to Visit Nicaragua
The best time to visit Nicaragua depends on the political situation of the day and the weather. We've already touched a bit on the civil unrest and how it's currently not advisable to visit the country.
The weather is also out of your control but it's a little more predictable. Try to avoid the rainy season and plan your visit between November to April.
Things to do in Nicaragua
#1. Swim & scramble through a canyon
Nicaragua started off with a blast in Somoto with a day trip out to Somoto Canyon. Despite what locals & guide books tell you, you can visit without a guide.
Take the bus to the border (El Espino), passing the official entrance & getting off at the top of the Canyon further upstream. It's an alternate entrance point though there was no one collecting entrance fees when we visited.
This route also allows you to go downriver through the whole length of the canyon – find your way with maps.me.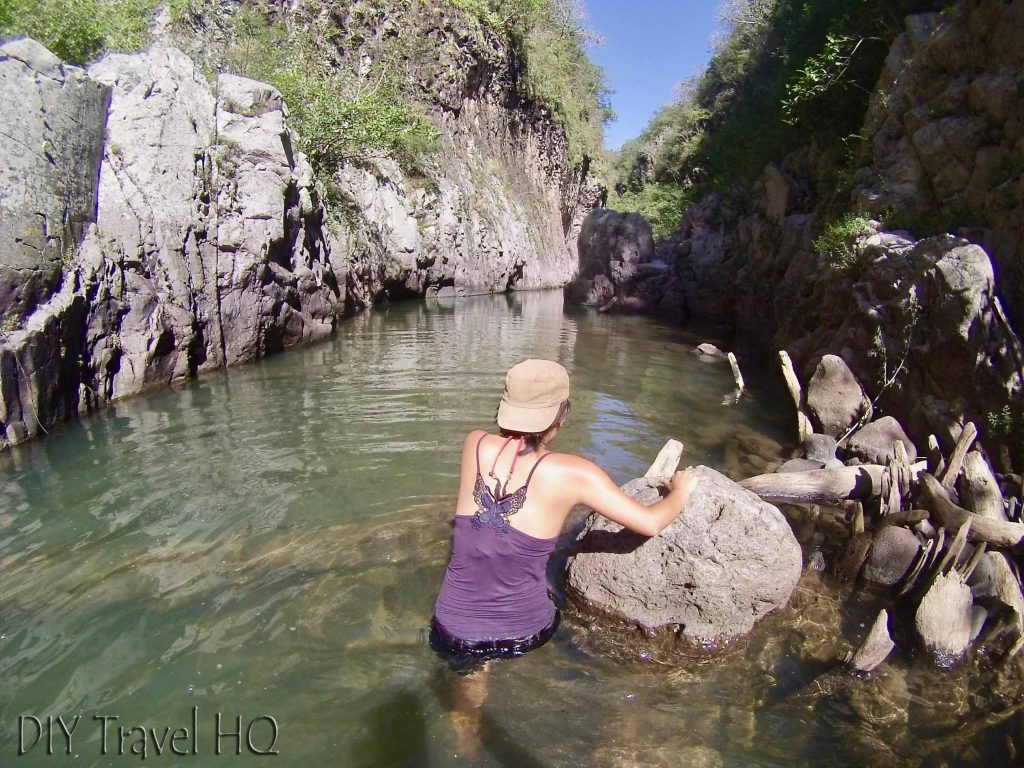 Somoto Canyon is 200m deep, surrounded by dramatic cliffs & rock formations. The landscape is just spectacular & having to make your way through water & rocks of all different depths & sizes felt very adventurous.
Guided tours offer lifejackets, tubing & a boat ride. Doing it the DIY way, there's a fair bit of swimming involved but if you can thread water you will be fine – exhausted but fine. You can probably pay for tube hire & a boat trip separately when you're there.
Somoto Canyon was not only one of our favourite places to visit in Nicaragua it's up there with one of my favourite adventures in the world. Our GoPro pics don't do it justice!
Somoto Canyon Entrance Fee: $2.00
Bus ticket from Somoto: C$10 / $0.40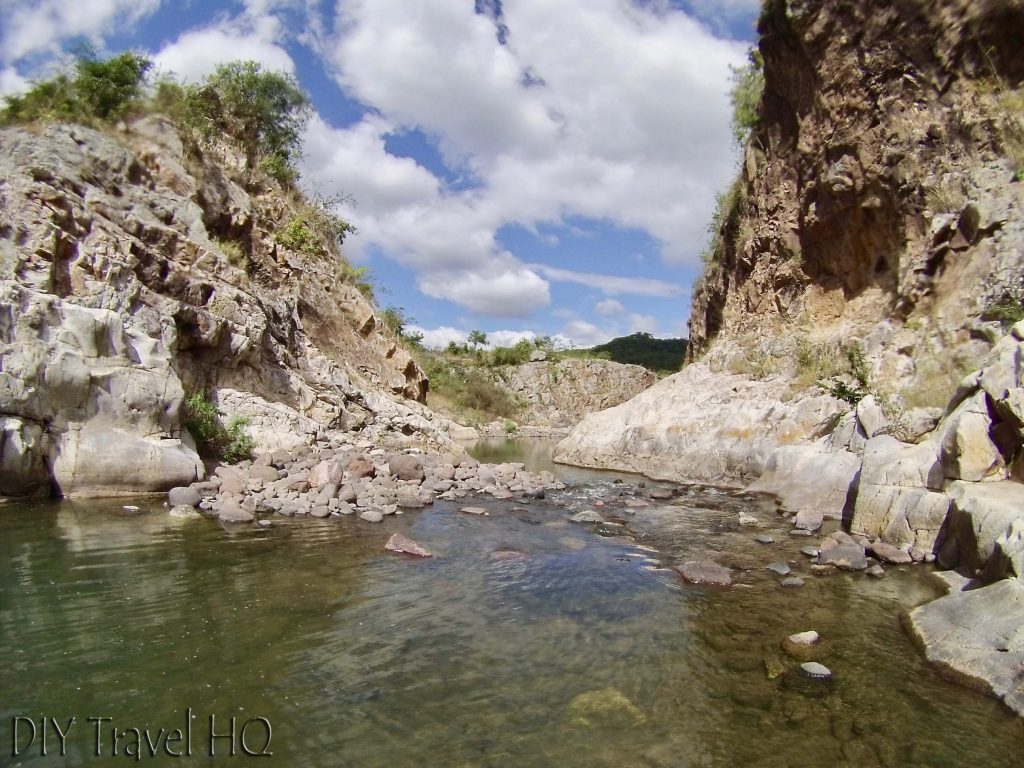 #2. Hike to the top of a waterfall
Esteli is the jumping off point for trips to El Tisey National Park, one of the more underrated destinations in Nicaragua.
If you're backpacking Nicaragua & want to do it yourself, you need to catch the 6:30am bus. Although we were at the terminal on time, we missed the bus as it didn't have the name on it that we were told to look for. So be sure to ask around for the El Tisey bus – it leaves promptly!
The only other way for us to get there was to walk… a total of 25km there & back on a stony road in flip-flops + 3 hitched rides – we hated our lives most of the way!
Besides there are only 2 main attractions in the park. The 1st is the Salto de la Estanzuela Waterfall. It's on private land & the entrance fee is C$25 / $0.85 or you can skirt around it for free – just follow the river, through scrubland, to the top of the waterfall.
We didn't get to see the waterfall from below but if you persevere, you should be able to find a trail to take you there – check on maps.me.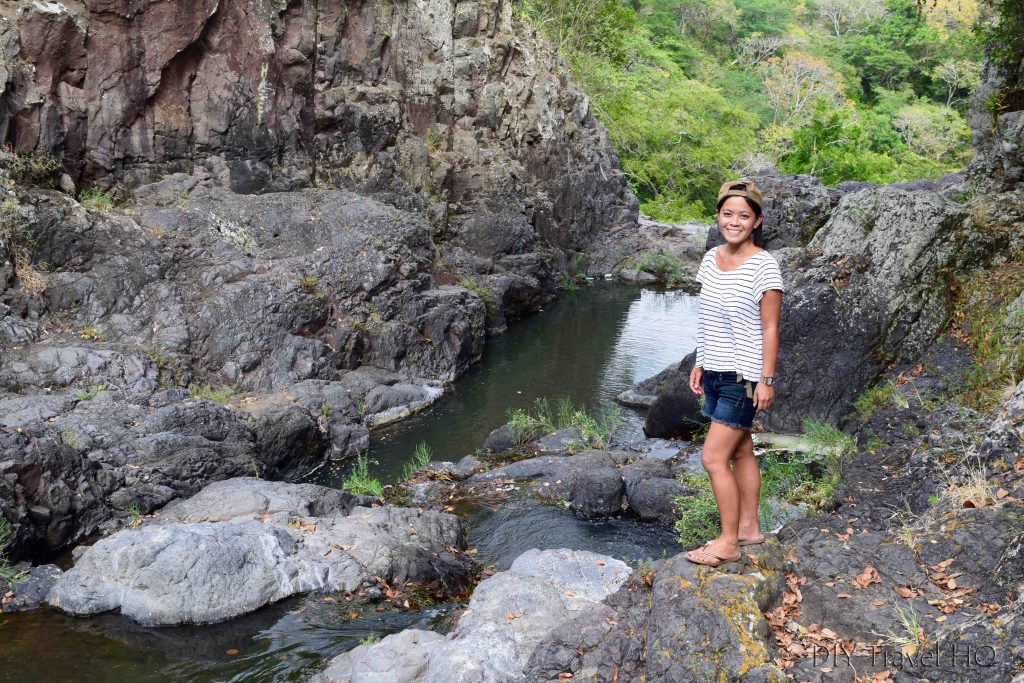 #3. Meet a stone carving hermit-artist
The 2nd attraction is the Galeria Escultura en Piedra, or Rock Sculpture Gallery, & the stone carving hermit-artist Alberto Gutierrez.
From the main road, the path there is very scenic, through farmland & woods, with scattered cows & horses in front of a picturesque mountain backdrop.
Even after hosting 35,000 visitors over the decades, Alberto is very enthusiastic to welcome you into his home & studio and talk about his work. Be sure to sign his guesthouse & leave a donation if you wish.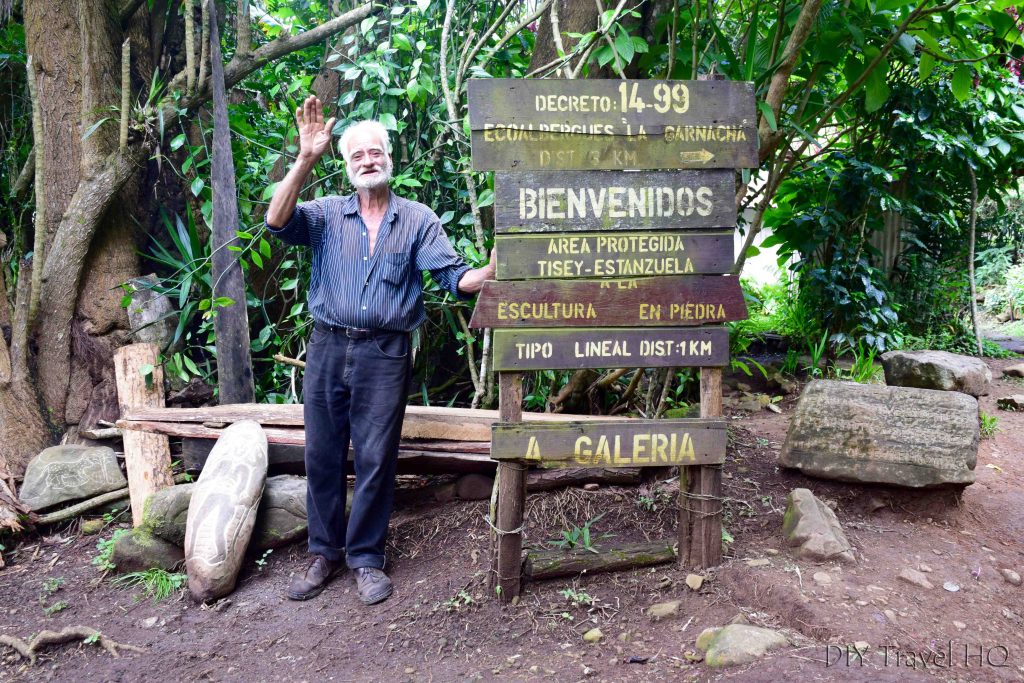 His cliffside carvings are remarkable, with mostly animal, nature & religious imagery. The views are absolutely gorgeous too. Overall our visit to El Tisey National Park probably wasn't worth the 10 hours of walking & very sore feet but it can be done easier, with some luck.
If you catch the 6:30am bus all the way to the Rock Sculpture Gallery, you just need to get back one way. You can wait for a bus, try hitchhiking (though there's very little traffic) or simply walk – hey, you have all day!
El Tisey National Park Entrance Fee: Free
Salto de la Estanzuela Waterfall Entrance Fee: $2.00
Galeria Escultura en Piedra Entrance Fee: donations welcome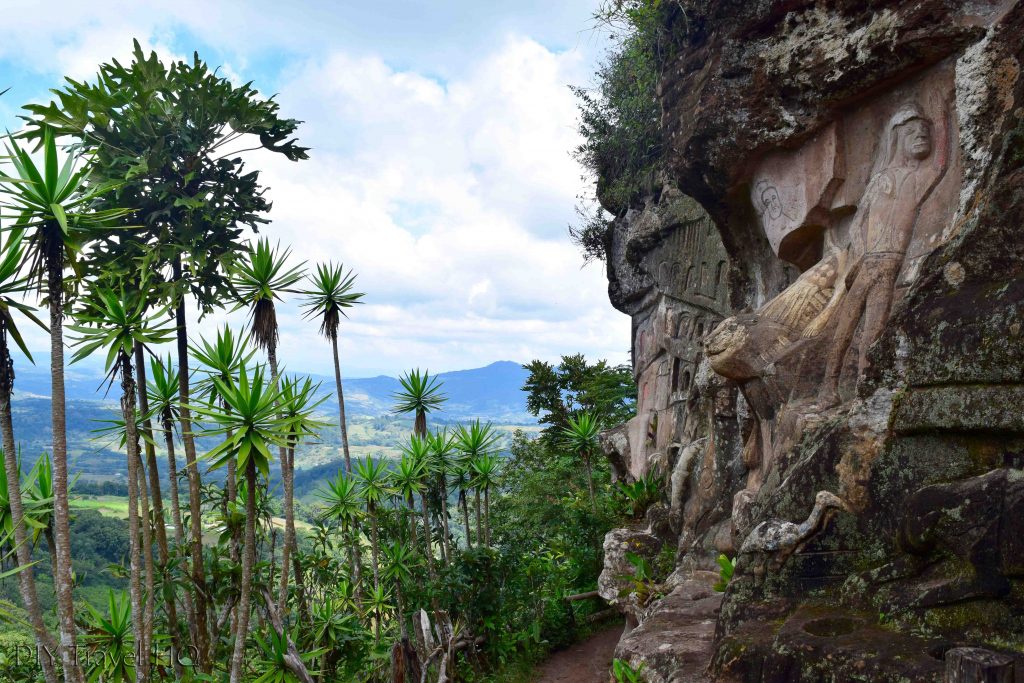 #3. Go volcano boarding in Leon
When in Leon, you must go Volcano Boarding on the slopes of Cerro Negro Volcano – the #2 adventure on CNN's "Thrill Seekers Bucket List". It's one of the best things to do in Nicaragua.
Every hostel, tour agency & their grandmothers offer tours (starting from $21.00) but we recommend going with Bigfoot Hostel.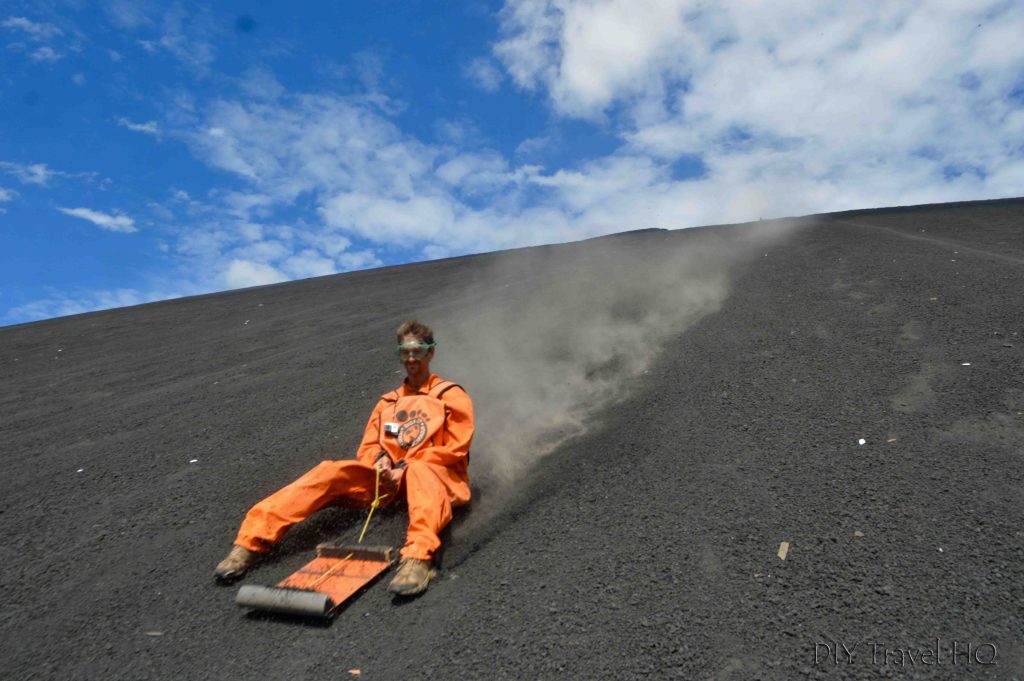 #4. Camp at the top of Volcan Telica
If you prefer conventional action, there are plenty of volcanos to hike around Leon: Telica, San Cristobal, Momotombo, El Hoyo & Cosiguina.
We climbed Volcano Telica on our own, without a guide, and saved heaps of money & energy in the process:
Park entrance fee: $2.00
Return bus tickets: $0.80
Food: loaf of bread $1.30, 2 cans of tuna $2.00 (for dinner & breakfast)
Water: free tap water using our filtered Lifestraw bottle
Tent: our own
Total: $4.45 each
If we did a tour, it would've cost us $55.00 each & we would've been made to carry a tent, sleeping bag, sleeping mat, food & 8 litres of water.
Doing it our way, we took the bare essentials: tent, food & 2.5L of water between us. We were thirsty, cold & uncomfortable but for one night we were willing to put up with it rather than carry more weight – especially since it all falls on Erik's back hehe!
In case you were wondering, we often get asked what camera we use. All the photos in this post were taken on a Nikon D3300 DSLR.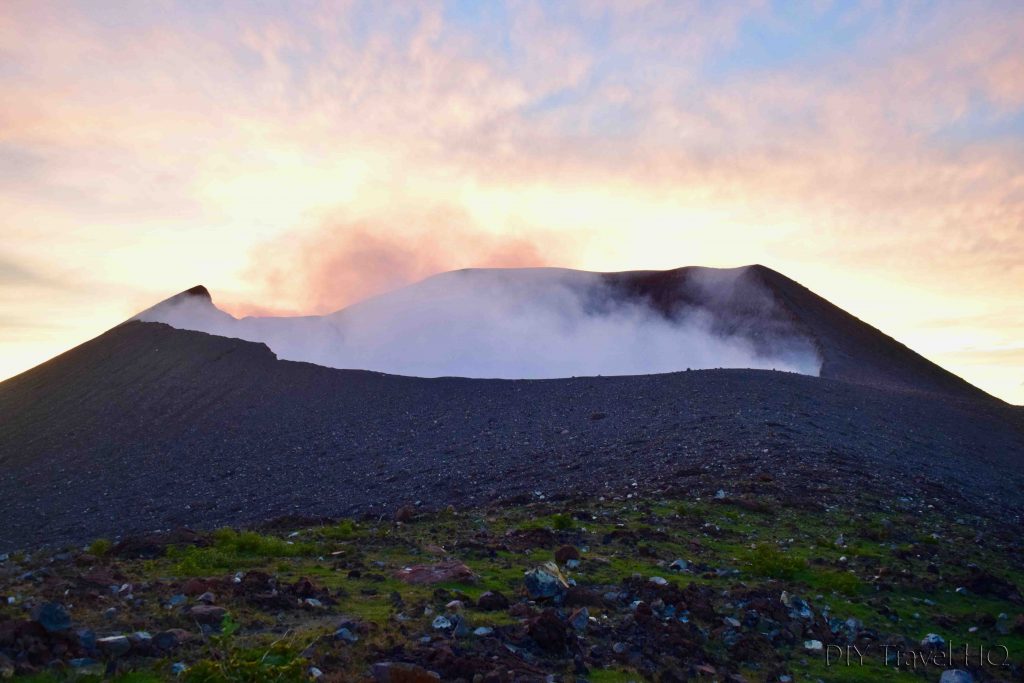 #5. Walk with giants at 'The Yelling' festival
We also happened to be in Leon on December 7th 2016, where the whole city celebrates "La Griteria" or "The Yelling", the biggest festival in Nicaragua – think of it as the biggest trick or treating night of your life!
The following day was "La Gigantona", another huge festival with giant dolls & big headed dwarves performing a traditional folk dance poking fun at the Spanish who came during colonization.
We didn't think much of Leon as a city itself, especially all the rubbish on the streets. But it's a cheap & convenient base for getting to other destinations in Nicaragua
Volcano Boarding tour: $29.00
Volcan Telica DIY hike: $4.45 (Tour $55.00)
"La Griteria" & "La Gigantona" Festivals: Free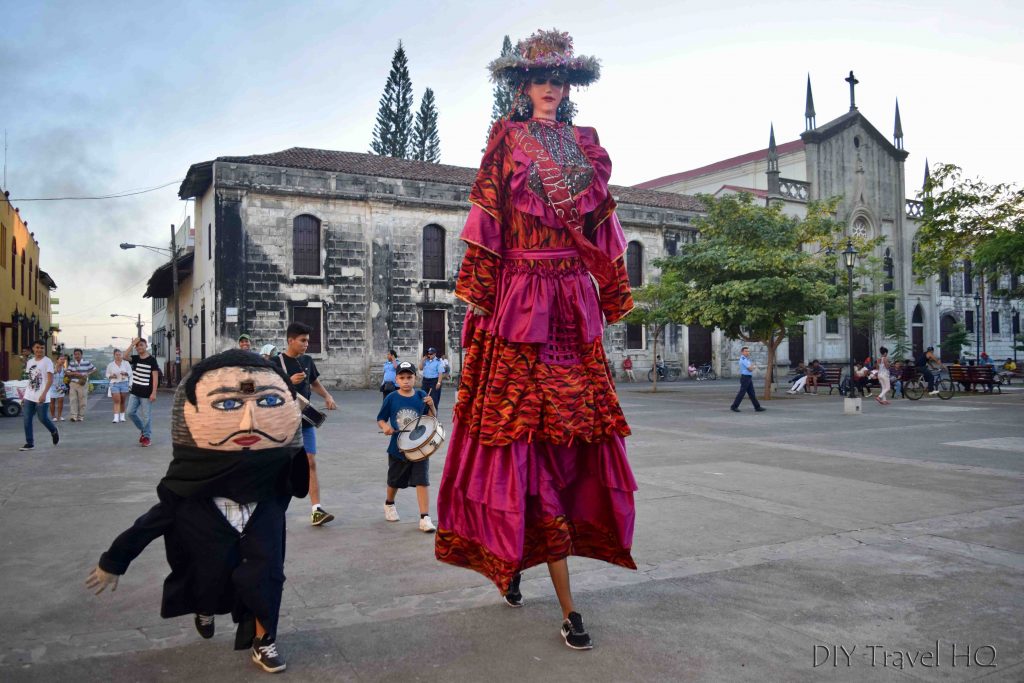 #6. Gaze up at $3 million trees
Well, capital cities are a must-visit for me & that's why we ended up in Managua – if you're not this kind of junkie, just skip it as a Nicaragua tourist attraction.
Managua has a bad reputation but we didn't have any problems. There's a lot of construction work going on in the city & the Malecon is being rejuvenated.
During our visit, we were surprised to come across some fun Christmas displays. The colourful metal "Trees of Life" are actually permanent installations – there are 134 of them scattered throughout the city.
Apparently they cost $3 million to construct & $1 million in electricity bills every year – a lot of money in the poorest country in the Western Hemisphere, after Haiti. We like the trees but we're not sure the costs can be justified… any thoughts?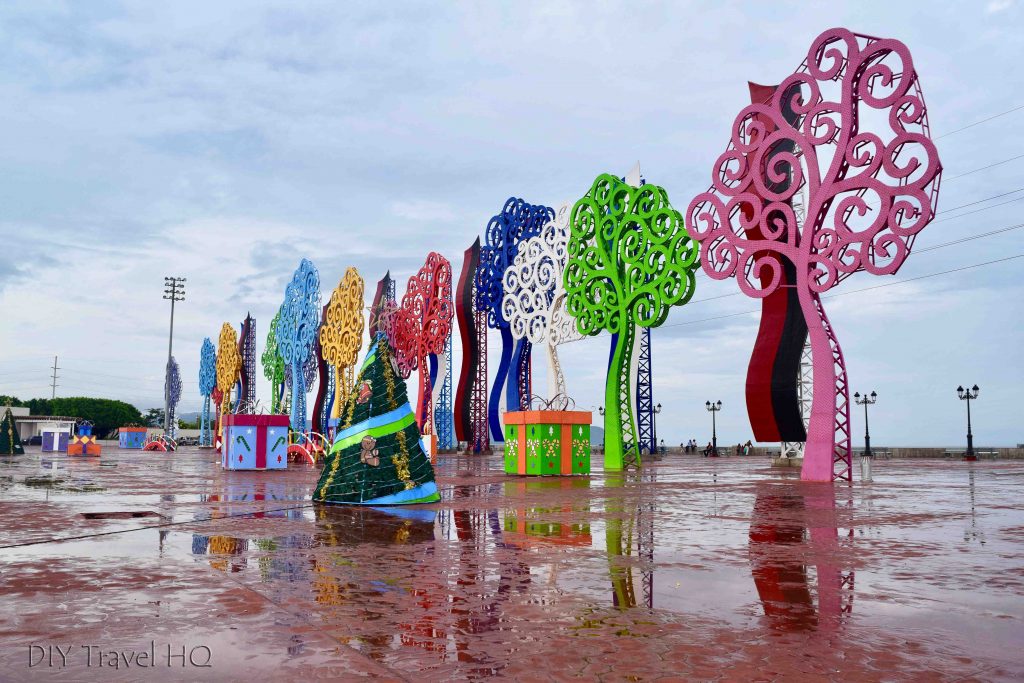 #7. Make your own chocolate
Granada was founded in 1524 as one of the oldest cities in the Americas. Today it's one of the most popular Nicaragua tourist attractions with a rich colonial heritage & some beautiful architecture with a fresh coat of paint.
It's a small city, best for simply walking around. For a different kind of experience, try making your own chocolate bars at a Chocolate Workshop at ChocoMuseo – did somebody say chocolate!?!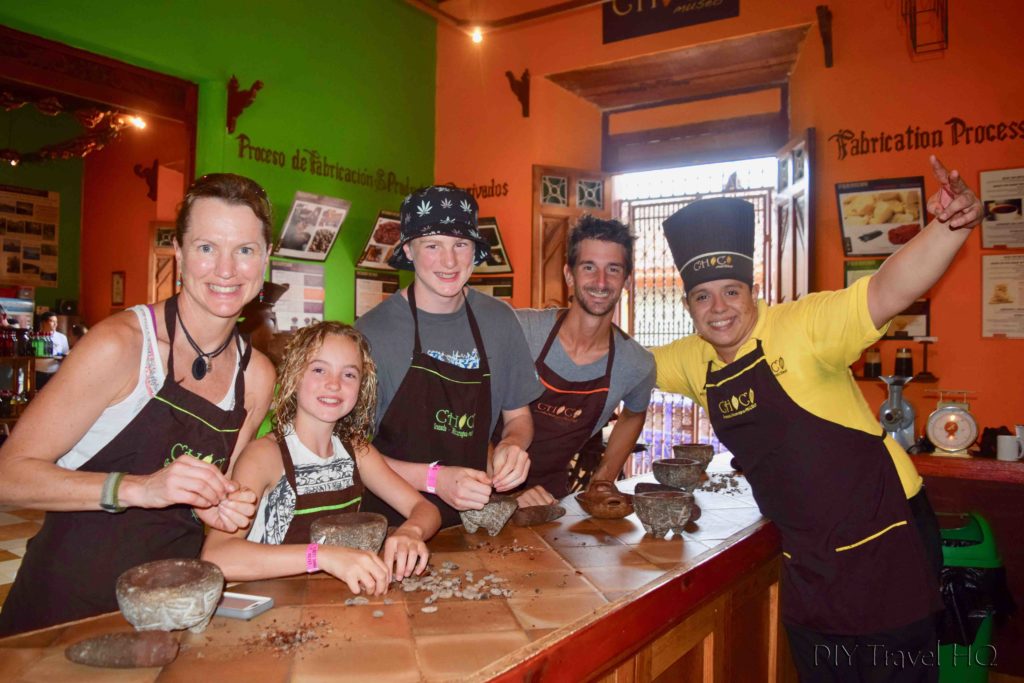 #8. Slide down a waterslide on a double decker boat
Don't miss a boat ride out on the 365 mini-islands of Granada with La Bella Del Mar, the only double decker boat with a waterslide! For 10 bucks you get return pier transport, 2-3 hours on the water & a free cocktail – it's easily the best deal we came across in Nicaragua.
Granada is a more atmospheric town to base yourself than Masaya, and you can also easily visit Volcan Masaya, Laguna de Apoyo & the Catarina lookout from here (all can be done on a half-day or full day tour, including the Masaya artisan market).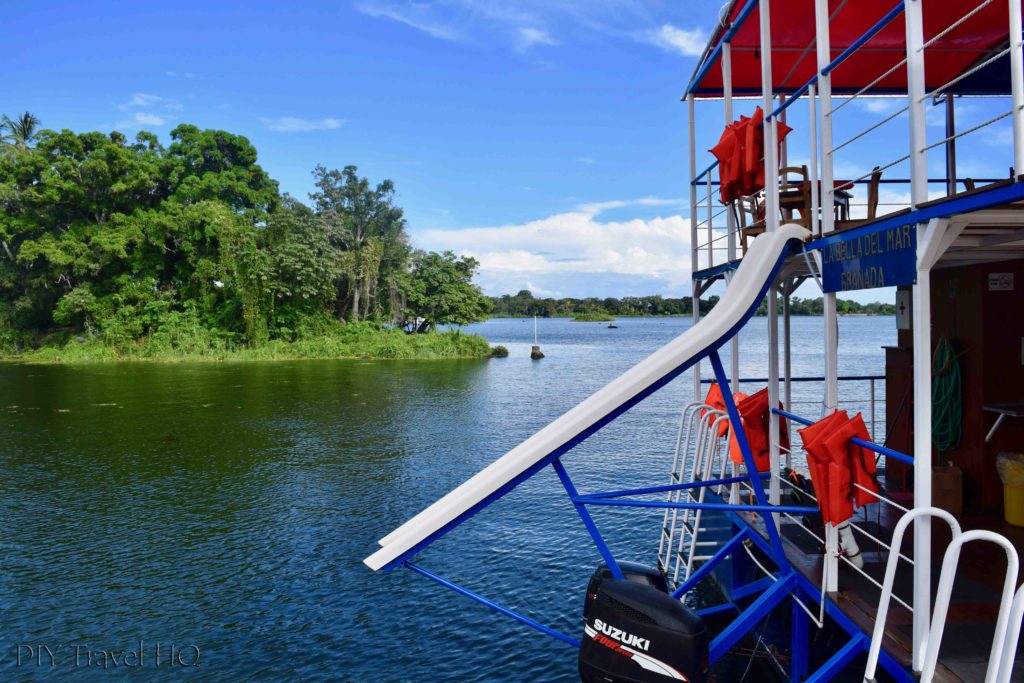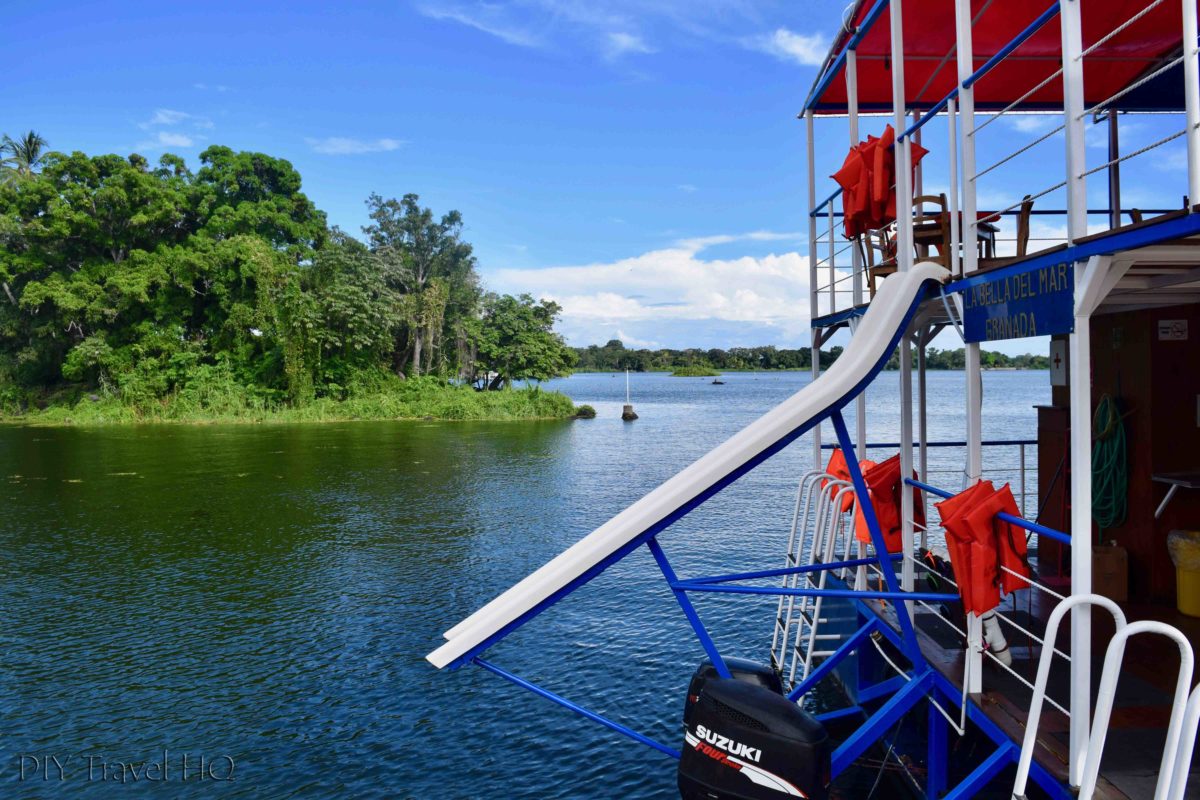 #9. Photograph a massive lake
Well there's no real reason to visit Laguna de Apoyo, unless you're after a low-key, resort-style retreat.
There are several nice hostels to stay at along the lake, which offer meals, drinks, volleyball, use of kayaks & private beaches. Just as well you don't need to leave, as there's not much to see & do around anyway.
It is a peaceful setting though it also attracts travellers that want to have a good time. If you don't want to stay, most of the hostels offer day passes including return transport from Granada.
If you're strictly after a view of Laguna de Apoyo, head to the lookout at Mirador de Catarina which is one of the better Nicaragua attractions.
You can hike there from one of the hostels or get there by local bus from Granada or Masaya. The parking attendants there may try to charge you $1.00 to enter but no-one approached us or we simply pretended not to hear them…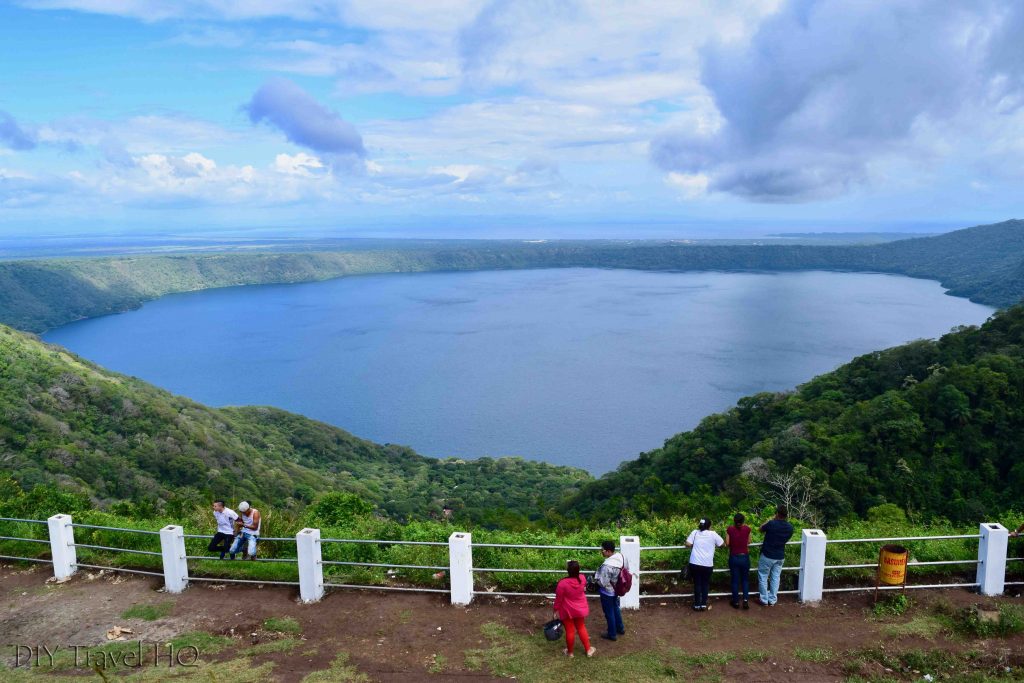 #10. Look down into an active volcano
Masaya is a typical workaday town in Nicaragua, without fuss or favour.
Here you can experience authentic everyday life or pick up souvenirs at its famous artisan market, but the main reason for visiting is the awesome Volcan Masaya.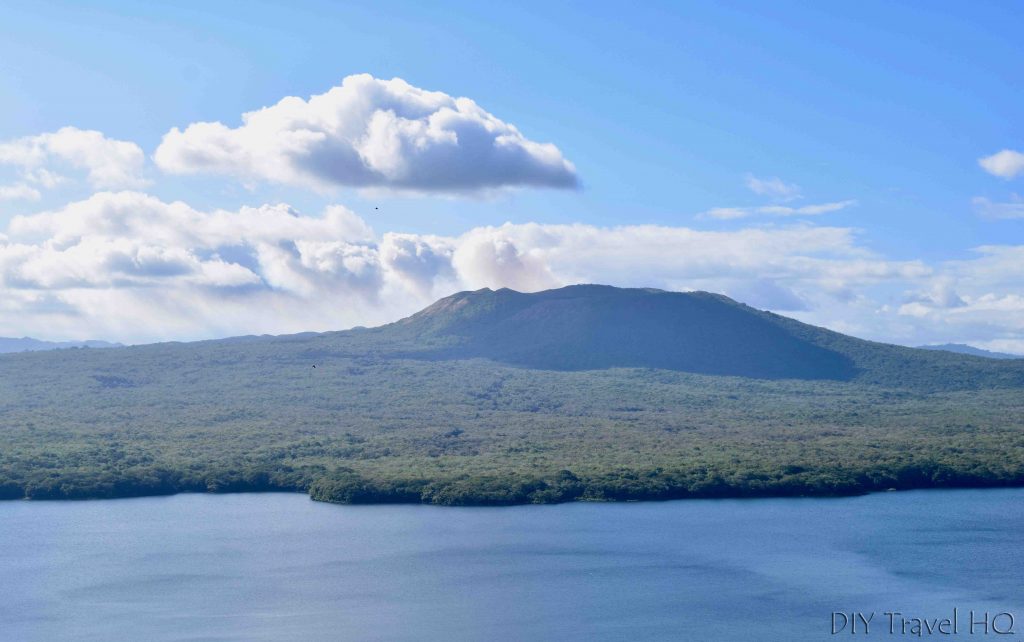 You can take a tour for around $10.00 but we hired a taxi instead for C$420 / $14.00 for the return trip – this included waiting in line for 1 hour, slowly crawling up the volcano.
The summit is absolutely incredible. A picture tells a thousand words – just take a look at the photo below! You can actually see & hear the lava churning deep down. Only 15 minutes is allowed at the top but it's enough time.
The entrance fee is expensive, the car line-up is tedious & the experience is short but it's abso – there aren't many places in the world where you can look down into burning cauldron of an active volcano. Great balls of fire!
As we mentioned, if you're short on time, you can just stay in Granada & make a trip to Volcan Masaya from there.
Volcan Masaya Entrance Fee: C$100 / $3.35 (day) or $10.00 (night)
Return Taxi: C$420 / $14.00
Tour option: Masaya Volcano
#11. Relax on a horseshoe bay
San Juan del Sur is Nicaragua's most popular beach town, for locals & travellers alike. It's also the most expensive place in the country, particularly for food & accommodation.
Backpackers come here to party, especially for Sunday Funday. The wide, sandy beach is very calm & picturesque, flanked by lush green mountains. It's definitely one of the best beaches in Nicaragua.
The best views are from the Mirador del Cristo, a lookout point topped with a statue of Christ. It's a 30 minute walk town & costs $2.00 – FYI the old lookout is just below & free!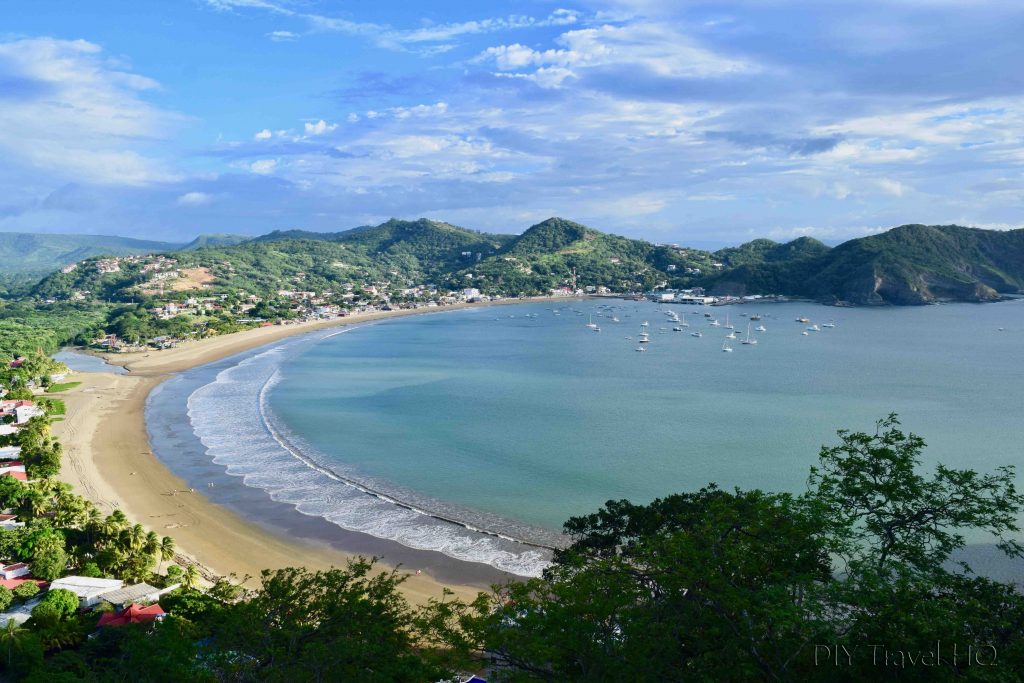 #12. Surf or sunbathe at secluded beach
Surfers head out to the beaches north & south of San Juan del Sur, normally using shuttles but there are local buses running on limited schedules.
We don't surf but we also wanted to visit another beach, so we went out to Playa el Coco. The cliffside setting was pretty but definitely not worth waking up early for the 8:00am bus & then waiting hours for a return bus at 2:00pm.
We felt San Juan del Sur was overrated & can easily be skipped if you're short on time.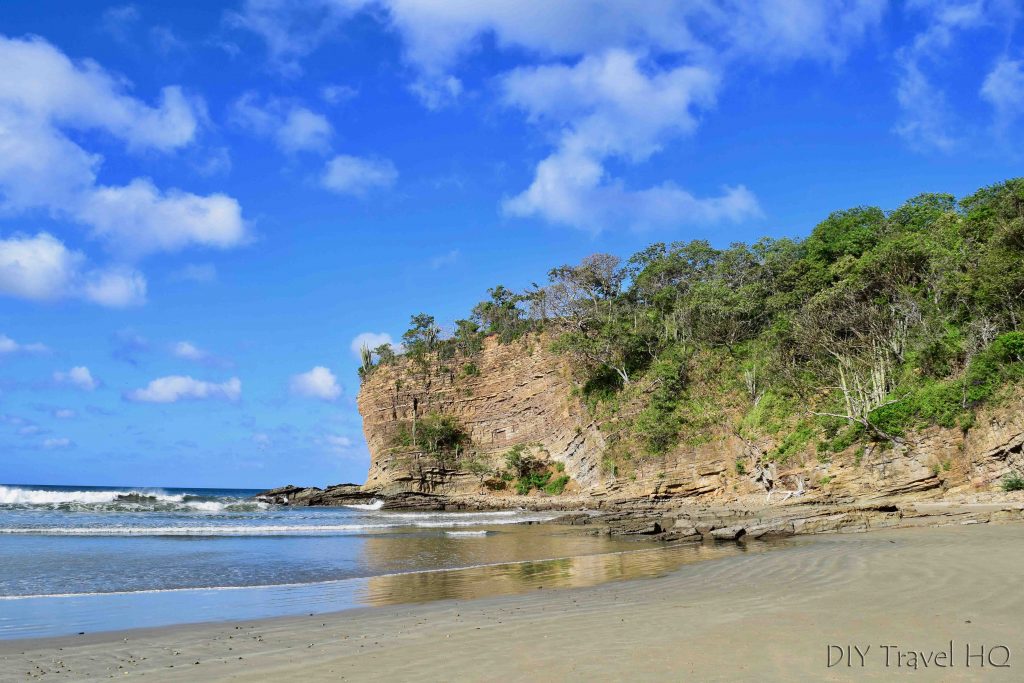 #13. Hike to 2 island volcanoes
We didn't particularly rate Isla de Ometepe either. A lot of travellers like it but we don't rate it highly on our list of what to do in Nicaragua.
An island within Nicaragua, Ometepe was formed when its 2 volcanic peaks rose up from Lake Nicaragua.
Top of the list of things to do in Ometepe is to climb either or both of these volcanoes, though the summits are often shrouded in cloud.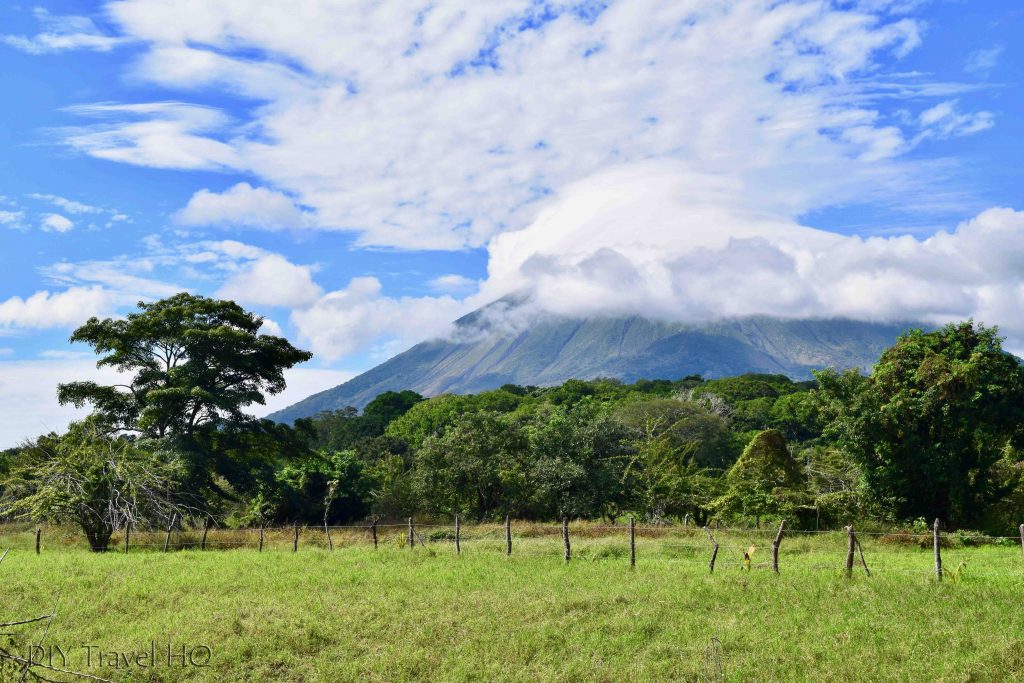 #14. Walk on a black sand beach
Ferries dock at the main village of Moyogalpa, where you'll find most of the hostels, restaurants & tourist infrastructure.
The best way to get around is to hire a motorcycle or if you're always on a budget like we are, you can use the local buses.
We visited some petroglyphs at Volcan Maderas, before a long walk to Playa Santa Domingo. This is regarded as the best beach on the island but it was hugely disappointing. The waves were too strong to swim in & there was only black sand.
There's simply nothing much to do in Ometepe, and we can think of prettier places in Nicaragua to do nothing. Ferries to Isla de Ometepe depart approximately every hour from San Jorge, 4km from Rivas.
* We recommend staying at Hospedaje Ometepe.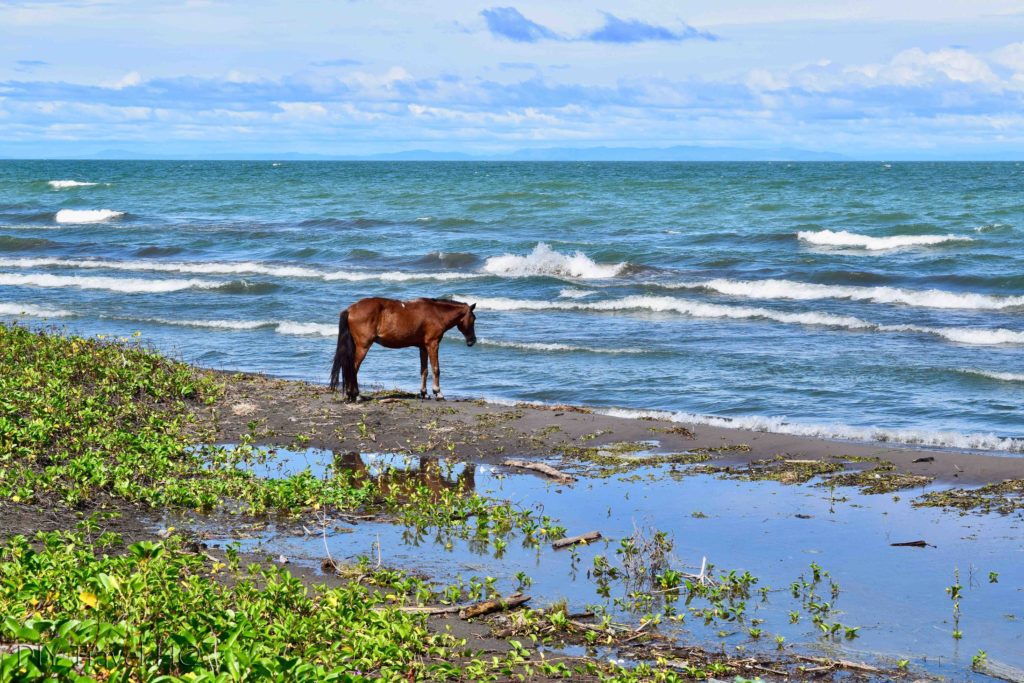 #15. Ride rough seas on a local ferry
If you're travelling to the Corn Islands, you're likely to find yourself in Bluefields – by choice or necessity. There's nothing to see or do here but you can save some cash & stock up on island supplies to bring with you.
The Rio Escondido ferry to Big Corn Island departs at 9am only on Wednesdays. Tickets cost C$255 / $8.50 & takes 6.5 rough hours.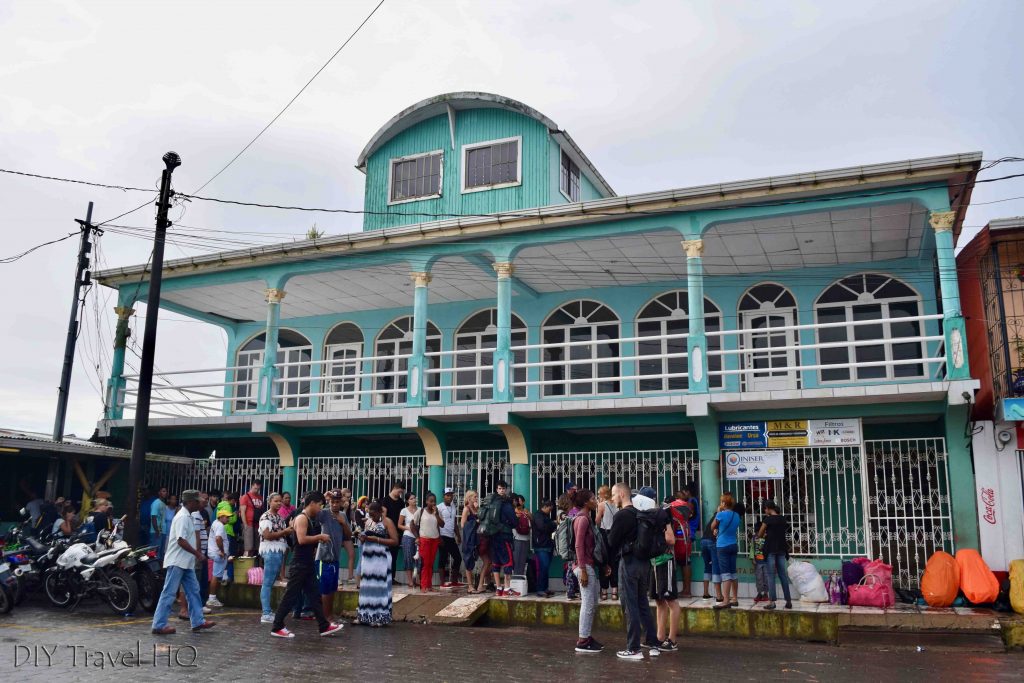 #16. Stroll around a whole island
Little Corn Island is one of the best beach escapes in Central America. It's a tiny islet off Nicaragua's Caribbean coast, with turquoise waters & golden sand.
Unfortunately when we visited over the New Year, it was still the rainy season so the waves were too strong over on the East side of the island where we were staying.
North Beach was also rough but Pelican Beach near the pier was nice & calm. You should also climb to the old lighthouse for awesome views of the island. A lap of the island on foot will take you around 1.5 hours.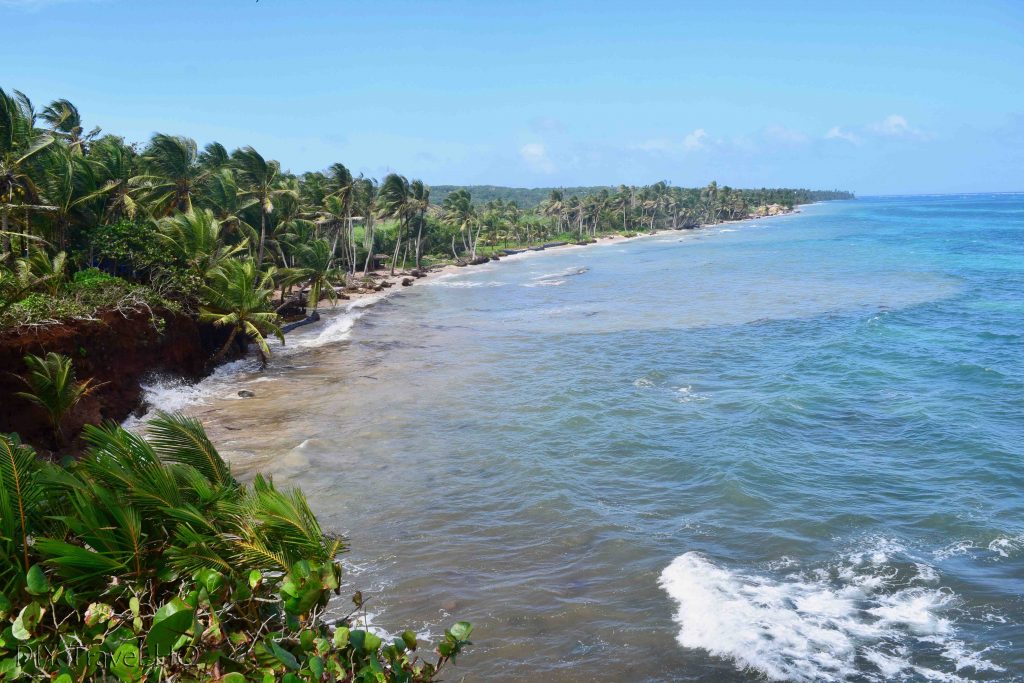 #17. Eat a Caribbean coconut seafood stew
Diving & snorkeling trips are also popular – we always travel with our own snorkel set as an ill-fitting mask can really spoil the experience.
No motorized transport is allowed on Little Corn Island so it's really idyllic. There's quite a lot of activity in the eating & drinking scene though, with cool cafes, bars & restaurants on the main strip.
Lobster is inexpensive at the local restaurants (around C$240 / $8.00) & be sure to also try Rondon, a Caribea coconut seafood stew (around the same price).
Little Corn Island is the perfect spot to relax, where you can do as little or as much as you want.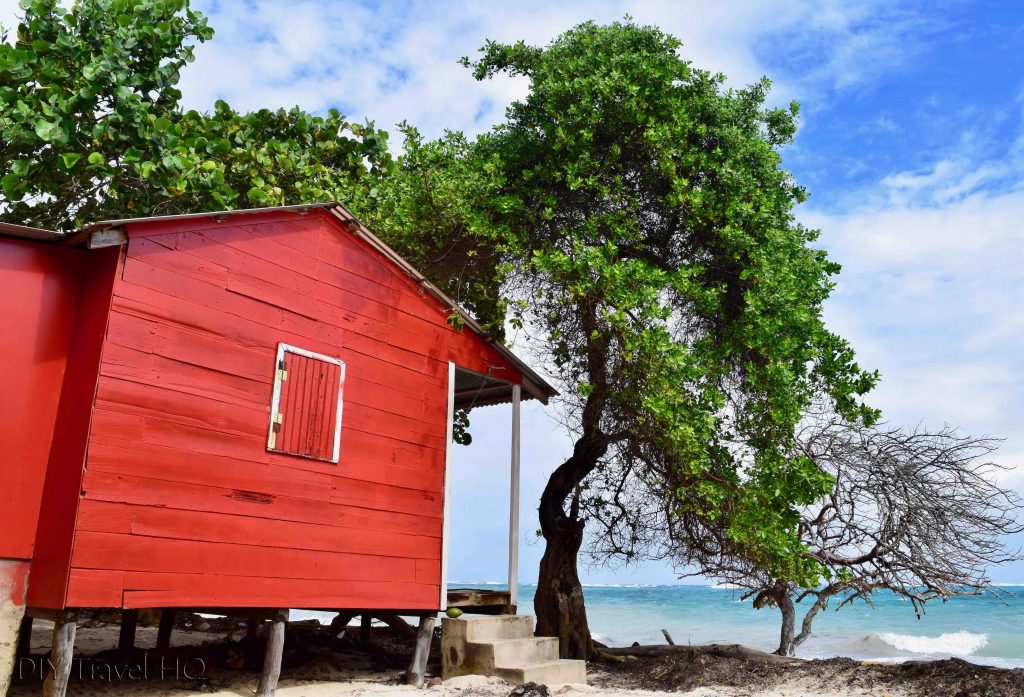 #18. Dive in the Caribbean
Big Corn Island is often overlooked but we enjoyed it just as much as Little Corn Island. It's definitely a quieter place, where you can really embrace local island culture, with little impact from tourism.
Staying near the main street is the most convenient, as that's where all the shops & restaurants are. Otherwise, you'll be confined to eating at your accommodation or taking long walks everywhere. However, shared taxi rides are C$20 / $0.70 wherever you want to go on the island.
We felt that the beaches were better on Big Corn Island & we loved the walk-in snorkeling from in front of Dos Tiburones Dive Shop. We also went diving with them & it was fantastic.
If you have time, try to divide it between Big Corn & Little Corn islands – whether you travelled by land or air, you've already come a long way so why not experience the best of both worlds?!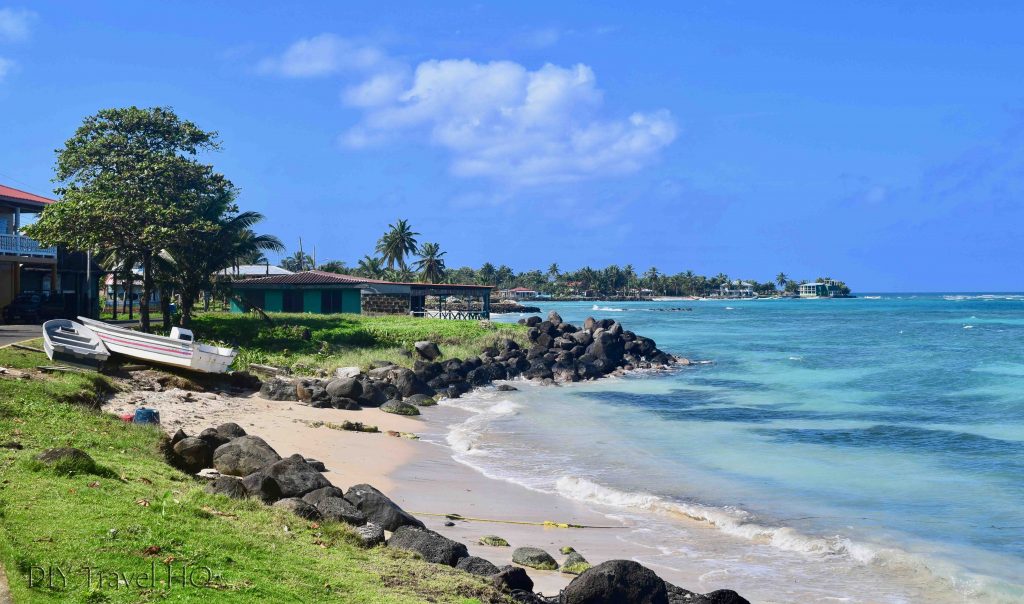 Places to Visit in Nicaragua
We ticked off those 18 things to do in Nicaragua in 1 month of travels. In chronological order the towns and cities we visited were:
Somoto
Esteli
Leon
Managua
Granada
Laguna de Apoyo
Masaya
San Juan del Sur
Isla de Ometepe
Bluefields
Little Corn Island
Big Corn Island
Nicaragua Accommodation
We booked our accommodation as we traveled. The cheapest places to stay aren't usually listed in guidebooks or available to book online.
If you prefer to book ahead Hostelworld has dorms from around $8.
Airbnb is another good option. You can stay in private houses apartments with local hosts from $10. Click here for $40 off your first booking.
Booking.com lists hostels along with great value budget hotels and guesthouses.
Check hostel prices in Nicaragua
Did you enjoy reading What to do in Nicaragua?!
Pin it and help others find it too!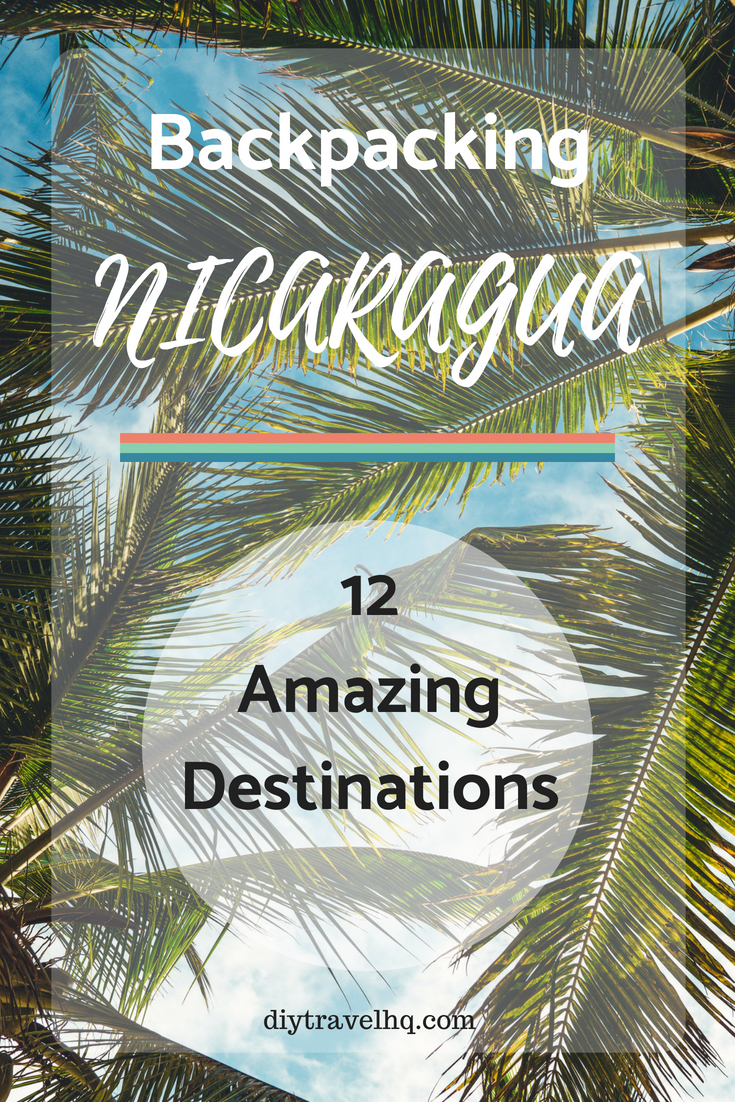 *** The Final Word: Nicaragua is shaping up to be the next big destination in Central America – get there before it really heats up! ***
What's your impression of Nicaragua?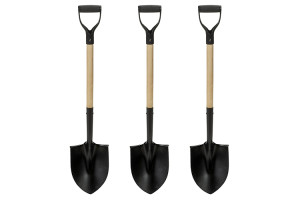 Accessible DIY travel to more distant locations via multiple connections or longer forms of transport
Disclaimer: This post contains affiliate links, which means that we receive a small commission if you click on a link & purchase something that we have recommended, at no extra cost to you.
Visited in December 2016
Updated in May 2019