Dive into the MUSA underwater museum off Isla Mujeres in Mexico – see incredible photos and find out info & prices for a 2 tank dive, including Manchones Reef 2.

MUSA Underwater Museum
Before we here at DIY Travel HQ get into the diving at MUSA let's take a look at the story behind this unique underwater museum.
MUSA is the brainchild of Jason deCaires Taylor, a British sculptor.
He created some 500 pieces of sculpture, then installed them 3-8 meters deep on the ocean floor.
Taylor's intention was to create an eco-project that would draw snorkelers & divers away from the deteriorating Manchones reef, the largest in Mexico.
So the MUSA underwater museum is today a conservation site, where the original concrete sculptures have now become an artificial reef.
Since they're installation in 2010, many of the sculptures have now been completely covered with algae & are sprouting stunning reef formations.
It's an ongoing work of art, as nature will continue to transform the sculptures as new corals grow & form.
What to See
The largest collection of pieces at MUSA is the called "The Silent Evolution".
It features 450 life-size human figures standing together on a bare stretch of sand.
No two statues are alike, they each have their own personality & features, based on people from the artists' local fishing community.
The figures symbolize both the positive & negative relationship between humans & the natural environment.
The algae & coral, together with the fish swimming around, have shaped a lot of their facial expressions & really enhanced the emotion & message of these incredible works of art.
Apart from "The Silent Evolution", other underwater sculptures include:
Anthropocene (VW beetle car)
The Banker
The Dream Collector
Man on Fire
The Gardiner of Hope
Time Bomb
These are spread out over 3 sites so it's not possible to see everything on the 1 dive.
Most tours to the MUSA underwater museum will visit "The Silent Evolution".
Diving at MUSA
I dived at MUSA with the dive centre at Poc-Na Hostel on Isla Mujeres – dives can also be arranged from other places to visit on the Yucatan peninsula.
We recommend Lonely Planet's Mexico Travel Guide
to help you plan your trip.
The first dive was at MUSA itself while the second was at Manchones reef.
MUSA has mixed reviews & I can see why – the sculptures are unique & impressive, with a lot of new, colourful coral that has already formed.
There were many grunt & angel fish swimming around, loggerhead turtles too, but a lot of the underwater world was barren & bleak.
The 2nd dive at Manchones Reef 2 was average, nothing spectacular.
Among the marine life we spotted were moray eels, hawksbill turtles & different varieties of angel fish, surgeon fish, lion fish & snapper.
Both dives are perfect for beginners or those needing a refresher – do you know how to dive?
You can also snorkel at MUSA but you won't see as much from the surface. I loved being able to swim around the sculptures & getting up-close & personal.
Overall, diving at the MUSA underwater museum was a good experience but like swimming with whale sharks it didn't lie up to the hype.
Whale Shark tour options:
Swim with Whale Sharks on Isla Mujeres
It's an unforgettable & expensive experience but find out where to find a cheap Isla Mujeres Whale Shark Tour in Mexico – and why it's a risk you may not want to take…
Read more
Know Before You Go
2-Tank Dive: MUSA Underwater Museum & Manchones Reef 2
Price: around $1200MXN / US$60
Dive Centre: Poc-Na Hostel
Water Temperature: 28 degrees
Visibility: 15 meters
Depth: 9 meters
Time: 50 minutes each dive
Did you enjoy reading our guide to Diving at MUSA?!
Pin it and help others find it too!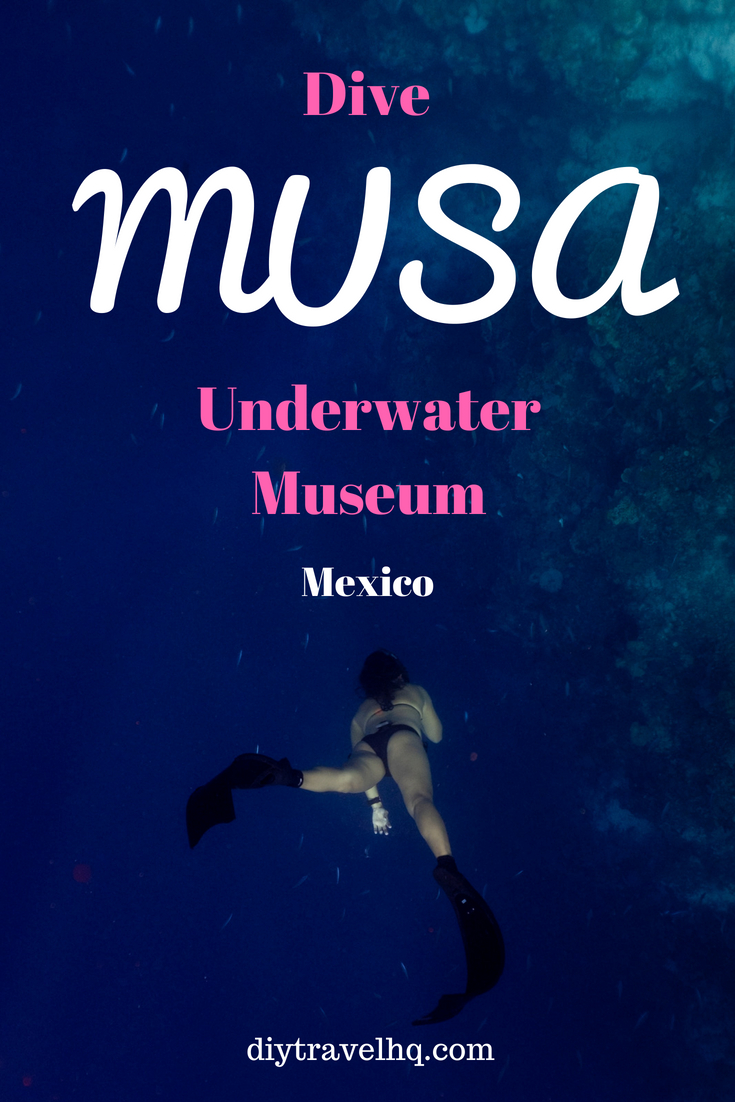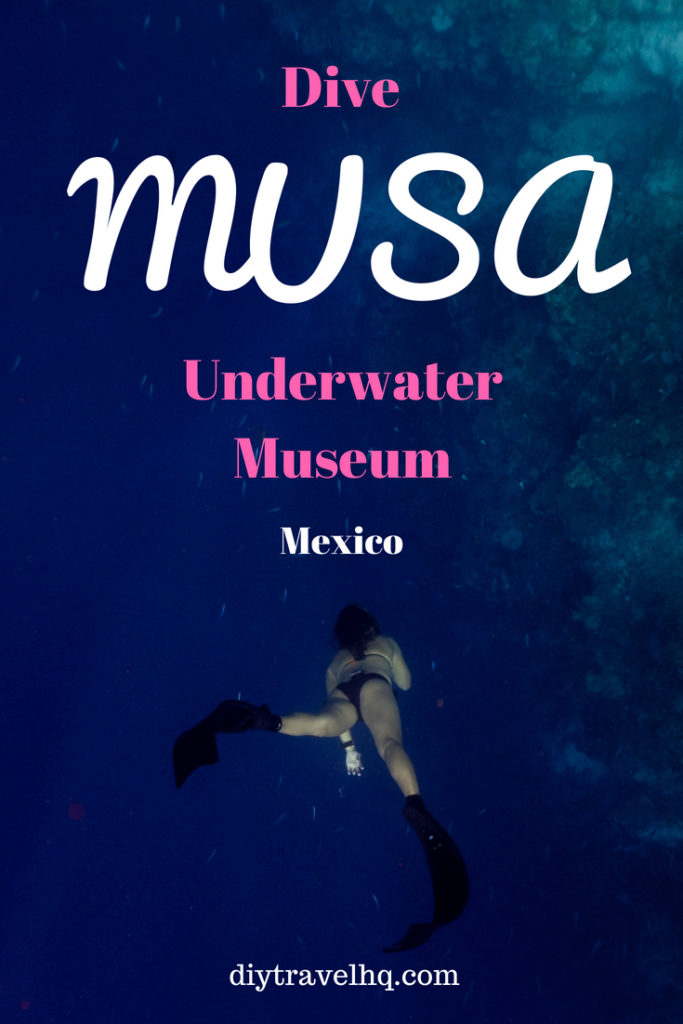 [put_wpgm id=150]
*** The Final Word – It might not blow you away but you probably won't regret diving at MUSA underwater museum ***
Where did you dive in Mexico?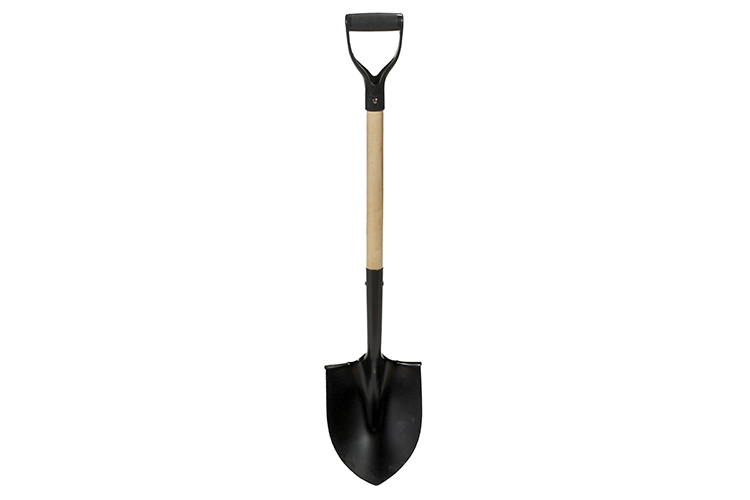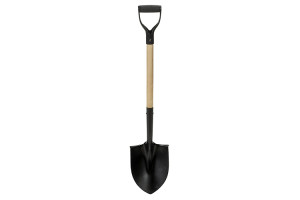 Impossible or illegal DIY travel
Dived in June 2016
This post may contain affiliate links which means that we receive a small commission if you click on a link & purchase something that we've recommended – at no extra cost to you. This helps us to keep our site running so we can continue to provide free content. Thank you for your support!