It's easy to hike to San Juan Atitan without a tour from Todos Santos – especially when our hotel owner decided to join us! Come with us through lush valleys another fantastic hike in Guatemala!
Planning Your Hike to San Juan Atitan
Before you begin your hike to San Juan Atitan, you need to plan for it.
Weather is fickle around Todos Santos Cuchumatan so definitely check for the best day during your stay.
The typical pattern is clear skies in the morning, and rain mid-day.
For this reason, plan to start early to increase your chances of staying dry. We here at DIY Travel HQ recommend leaving no later than 7 am.
Purchase your food and drinks the day before so you can get started hiking right away, and not wait for shops to open.
We recommend the bakery, Panaderia Jimenez, across from the church.
They have premade sandwiches for Q6 / $0.85 and heavy biscuits for Q1.5 / $0.20. Bananas from the market are also a good bet at 2 for Q1 / $0.15.
Budget at least Q50 / $6.90 for the hike and return transportation.
The two rides should cost Q20 / $2.75 each, which leaves you Q10 / $1.35 for anything extra.
We haven't heard of any crimes in the area, but limit the valuables you carry and backup your pictures before starting as a precaution.
Hike to San Juan Atitan
The hike to San Juan Atitan takes you over the mountain behind Todos Santos Cuchumatan, down and back up a valley, and ultimately down to town.
The first key milestone is the Maya site of Tucumanchum.
If you can reach here, then the rest is straightforward.
Unfortunately, Maps.me does not have this trail, nor any detail for the surrounding area.
You can reach Tucumanchum on the path behind Comedor Katy, but you will probably have to ask around for either.
It's no Tikal but the site is still used for sacrificial offerings, and is marked by two mounds and a religious pavilion.
You then have three options to choose from for the rest of the hike.
You can follow the main road as it makes switchbacks all the way to San Juan Atitan or hike smaller but more direct paths that link to the road – or a combination of both.
The best way would be to follow the main road unless you see the entire shortcut, so you don't get lost.
Since we were following the owner of Hotel Mam, we took all the short cuts.
The funny thing is the hike to San Juan Atitan was our primary hike for the area before we decided to climb La Torre in the Cuchumatanes mountains.
After that, we prepared but decided not to do this hike before going to bed.
Little did we know Jose would be knocking on our door at 6 am to join us.
At that point we couldn't say no since we were already up, and had a free guide!
Directly past Tucumanchum, we took the road to the right of a green house.
The path went between corn fields, and quickly provided excellent views of Todos Santos Cuchumatan.
We even got to see the second sunrise as the sun finally cleared the mountain.
We continued up several shortcuts, always returning back to the road.
If you are going to try this route, then you should never have to venture more than 10 minutes without intersecting the road again.
At least this way you won't get too far off track.
One of the nicer sections was a path one person wide through a pine forest.
Having the early light come through the pine needles was breathtaking.
We soon arrived at the first ridge we needed to reach on our hike to San Juan Atitan that day.
Taking the path straight ahead is a great shortcut as the road winds a bit farther away.
This was also a spiritual place as Jose took time to pray, while we snacked on our biscuits.
Descending into the Valley
On our descent into the valley, we mainly stayed on the road after the initial short cut.
Along the way, we passed several farm houses, pine trees, and several more trees laden with moss.
There was only one more shortcut on the way down.
Keep an eye out for a raised animal pen and pavilion with firewood on your left, and cut down the grassy road on your right.
There was a snake at the bottom where we joined the main road.
To our surprise, Jose started throwing large rocks at the snake.
He mentioned that they are very dangerous for kids in the area, and would not leave until it was dead.
Here is the video of Jose and Sheena's heroic act:
There is one more shortcut that takes you across a small wooden bridge before you start your ascent to the second ridge.
Depending on the season, you may have to cross a stream in the middle of the road on the way up.
At the top, enjoy the beautiful views of the valley you just crossed.
This is the best place to take landscape pictures.
From the top of the ridge, you then descend until you reach San Juan Atitan.
Expect to pass locals in the process of weaving, and kids shyly coming to see who the strangers passing by are.
Watch how fast they hide once your camera comes out. At a T-intersection at the bottom of the hill, turn left.
We took a tuk-tuk for Q5 / $0.70 per person into San Juan Atitan proper in order to catch the 12 pm microbus. This saved us 30 minutes.
Expect the hike to take a minimum of 5 hours, and up to 8 hours depending on your speed and how many shortcuts you take.
Hike to San Juan Atitan: Arrival
San Juan Atitan is one of the few places where men still wear traditional clothing.
Despite only being a day's hike from Todos Santos Cuchumatan, their outfits are totally different.
Their pants are sailor white, and have purple and red striped shirts. A black tunic is then placed over top, with a bullfighters shawl on one shoulder.
Of course they have a matching hat, and tinsels hanging from their waist to complete the traditional outfit.
Most men do wear the traditional clothing in San Juan Atitan, but it is nowhere near the percentage of Todos Santos Cuchumatan.
The highlight was watching a group of locals playing basketball in their traditional clothing.
There isn't much to see in San Juan Atitan besides the local wardrobe, but you can visit the central church before catching a microbus next door.
Hike to San Juan Atitan: Final Verdict
The hike is very pleasant as you travel through a remote stretch of Guatemala.
However, there is nothing jaw dropping along the way.
Add in transportation costs and time, and we aren't sure we would do the hike again – hiking to La Torre in the nearby Cuchumatanes mountains was a better investment overall.
The highlight for us was getting to know Jose.
We picked his brain regarding Guatemala's politics, the ethnic enclave in Oakland, and a range of other topics.
He made the hike enjoyable as we got to practice speaking Spanish with someone who spoke slowly and clearly.
Hike to San Juan Atitan: Getting Back to Todos Santos
The frustrating part of hiking to San Juan Atitan without a tour is that you need to get back to Todos Santos Cuchumatan.
The connection is easy, but both rides are very time consuming.
Catch a microbus (Q20 / $2.75, 1 hour) from San Juan Atitan to Huehuetenango's Bus Terminal.
From Huehuetenango's Bus Terminal, catch the 'chicken' bus (Q20 / $2.75, 1.5 hours) to Todos Santos Cuchumatan.
We caught the noon microbus, and 2 pm bus. Otherwise, buses depart at 3:15 pm and 4:15 pm.
***The Final Word – If you are short on time, La Torre is better and easier hike than the hike to San Juan Atitan ***
What did you think of the hikes around Todos Santos?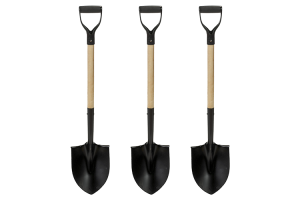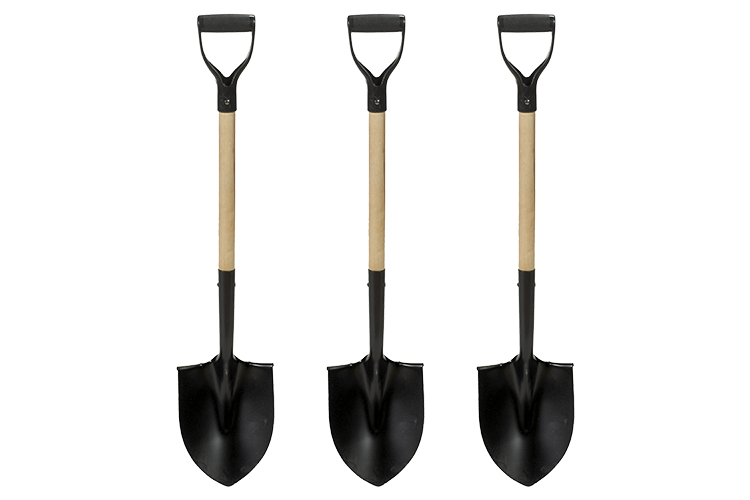 Accessible DIY travel to more distant locations via multiple connections or longer forms of public transport
Visited in August 2016