Mandalay or Yangon – which is the greatest city in Myanmar? Find out what the main differences are between the 2 cities & judge for yourself!
All great nations have an inherent rivalry between their two largest cities – in Myanmar, it is Mandalay or Yangon.
Nevertheless they often both appear in lists of the top 4 destinations in Myanmar.
Although Myanmar is a very safe country to travel in, we always recommend purchasing travel insurance before any trip. We've been using World Nomads in our travels through 80+ countries over the past 12 years. It's the best-value provider we've found in terms of price and coverage and we haven't had any issues when we've had to make (fortunately) minor claims.
For more details check out our World Nomads review here.
Get a quote for travel insurance now
Mandalay or Yangon?
In the colonial capital, government and administration buildings, detiorating and decaying as they are, remain standing as architectural salutes to a provincial past.
Yangon is busy and chaotic, with a lively street food and market scene, attracting enterprising countrysiders with potential for commerce and opportunity.
The downtown traffic is a gridlocked and grinding, with the usual cacophony of cars, taxi's, trucks and buses crawling alogside crumbling sidewalks and perpetual roadworks.
We also recommend Lonely Planet's Myanmar travel guide
to help you plan your trip.
Budget tour options: 
Free Things to do in Yangon
From temples & museums to markets & lakes, there are many free things to do in Yangon – find out the top 10 attractions in the Myanmar's largest city
Read more
Mandalay, on the other hand, was old Burma's last royal capital, with King Mindon founding the city around the vast grounds of the Royal Palace.
Here, he also modernised the army and ushed in a new system of policing and armed forces.
Each morning, monks make a circuit around palace & fort (or at least part of it), performing their daily alms:
Around the Palace, King Mindon commissioned a collection of monumental sights as a testament to his reign and religious reverence:
Sandamuni Paya
Kuthodaw Paya
Atumashi Kyaung
Kyauktawgyi Paya
According to King Mindon, if the dynasty was to cease (as it did with King Thibaw in 1885), it would go out with a bang.
Things to do in Mandalay
The Mandalay Archaeological Zone ticket covers all the things to do in Mandalay – find out what's included & see for yourself which temples are worth visiting
Read more
Indeed, with most of these structures dating from the mid-19th century, Mandalay is surprisingly modern.
Like Yangon, the city is well-planned in an orderly grid format – but with trees and vegetation.
As much as Yangon is a concrete jungle, Mandalay is a urban parkland.
Situated in Myanmar's central dry zone, Mandalay is intensely hot and humid much of the year, yet, in tune with its environs, it's is also refreshingly laid-back and relaxed.
Nevertheless, the city has a bad reputation on backpacking belt, and in common discussions with travellers, it's Yangon that usually comes up trumps.
But the city surprises, and more than delivers.
As Kipling writes, "Come you back to Mandalay…"
Budget tour options:
How to Get to Mandalay
There is one night bus from Nyaung Shwe in Inle Lake to Mandalay.
If it's pre-booked at one of the numerous agencies, a hotel pick-up truck pick-up will transfer you to the bus meeting point.
It departs around 7:30pm and arrives in Mandalay around 3:00am.
Accommodation in Mandalay
Nylon Hotel, Garden Hotel & ET Hotel
3 of the best-value hotels are found closeby on 83rd street, between 24th and 25th streets.
Double rooms with ensuite and air-con is approximately $18-$22, with wi-fi in the lobbies.
Breakfast is included in Nylon Hotel and Garden Hotel but not at ET Hotel.
A special place owned and run by a wonderful family of eight: mother, father & 6 children, Dreamland Guest House is lodging, an art studio and music school in one large building.
They presently have a 5 star rating on Tripadvisor with 136 reviews (August 2016).
Dorms are 10,000 kyat / $10.00 in 2014 per night with ensuite and wi-fi.
Check budget accommodation prices now
Did you enjoy reading On the Road to Mandalay… It's Not Yangon? 
Pin it and help others find it too!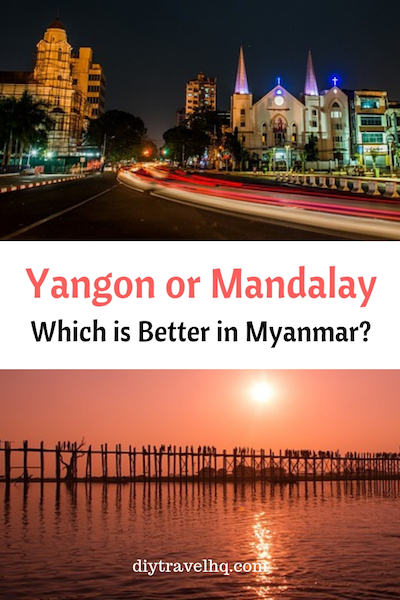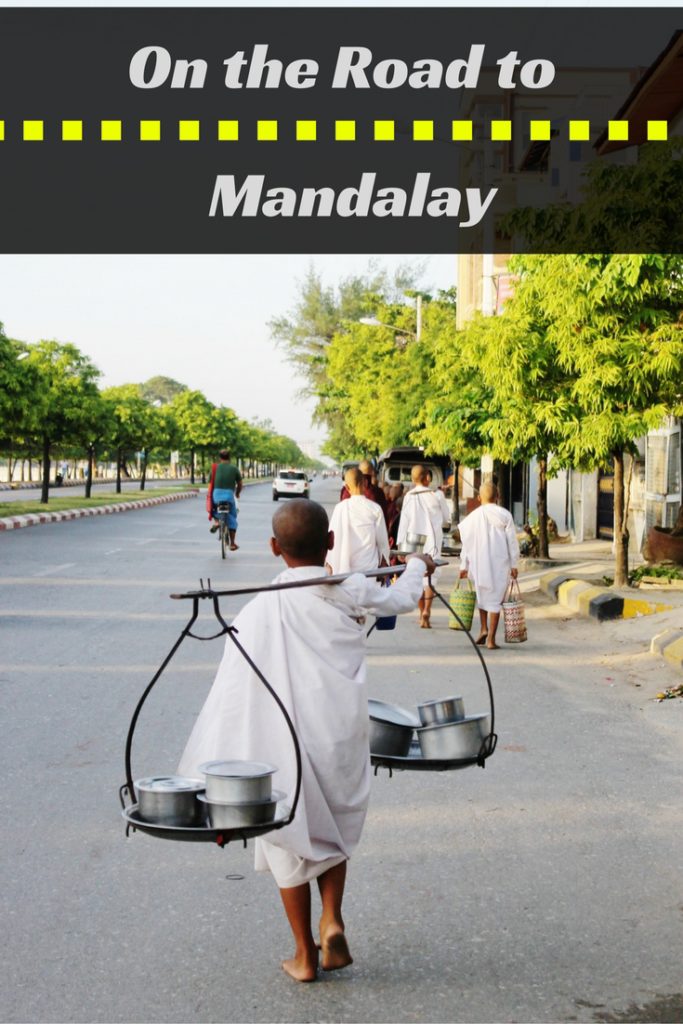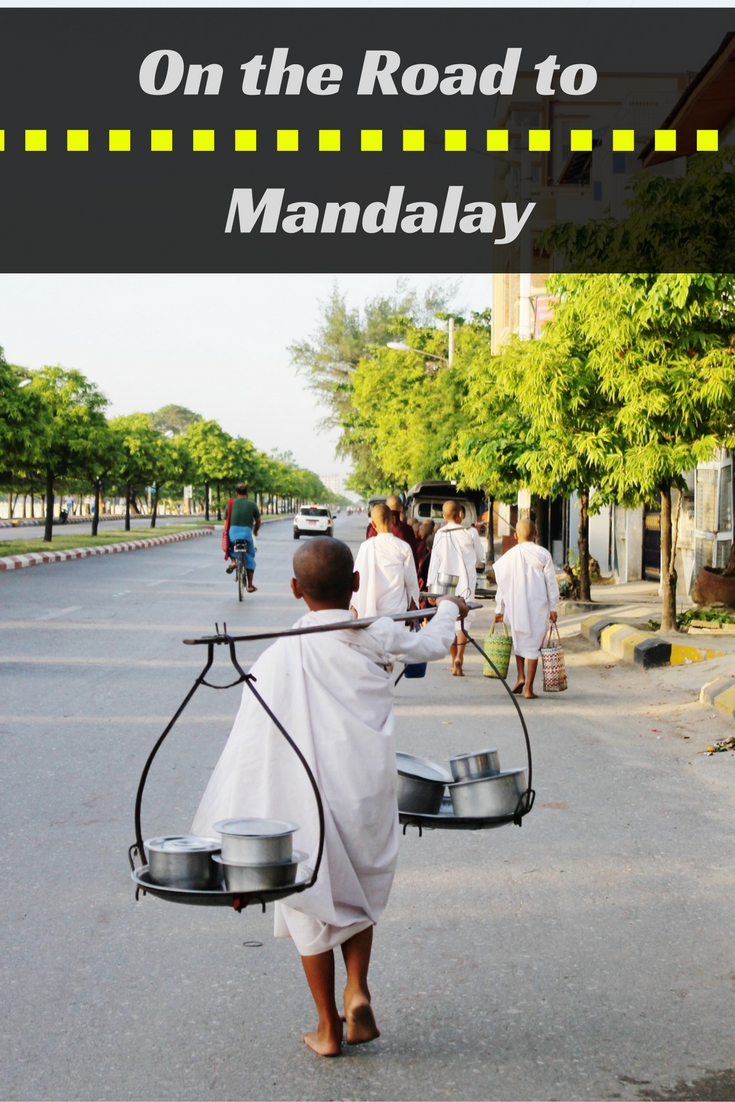 *** The Final Word – Yangon & Mandalay are completely different cities, choosing a favorite is too hard so make sure to visit them both! ***
Mandalay vs Yangon – which city do you like better?!
Disclaimer: This post may contain affiliate links which means that we receive a small commission if you click on a link & purchase something that we've recommended, at no extra cost to you.
Visited in June 2015