Step back in time in Lincoln, New Mexico, one of the best preserved towns in the US. Visit the 19th century Lincoln Historic Site and find out why Billy the Kid was a wanted man in the Lincoln Country War.
Lincoln Historic Site, New Mexico
The Lincoln Historic Site in New Mexico consists of 9 buildings, with 5-7 museums open to visitors. It is free to walk up and down one-street Lincoln, but it costs $5 to enter the period buildings and Lincoln County War Museum.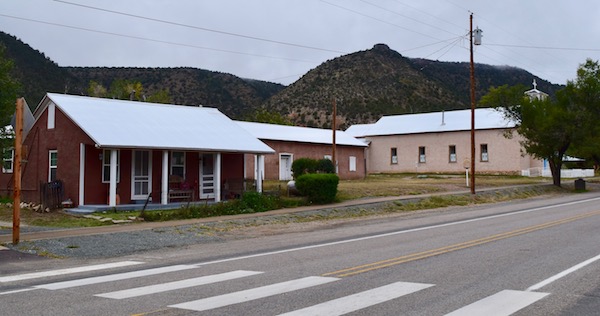 Pay the entrance fee at the Anderson-Freeman Visitor Center and Museum where you can also learn about the local history including Native Americans and the Lincoln County War. You can also watch an informative video that runs every half hour inside the Lincoln, NM museum.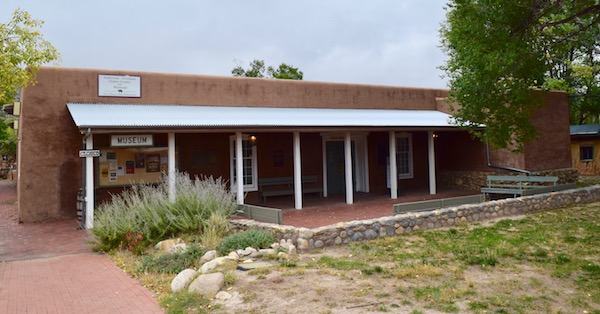 The restored Lincoln Historic Site buildings on display are open from 9 am to 5 pm each day. They are only closed for Thanksgiving, Christmas, New Year's Day, and Easter. Here are some of the historical buildings that make up Lincoln, NM tourism.
Montano Store – This previous store has been converted to a museum that focuses on Hispanic culture and adobe construction.
Earliest Courthouse – This was the original courthouse, but now belongs to the adjacent church.
La Iglesia de San Juan-Bautista – This church is still active today.
Alexander McSween's House Location – The original house was burned down, and never rebuilt. A sign marks the location.
Courthouse Museum – This building served as the Murphy-Dolan Store, and later a courthouse and jail. There is even a bullet hole rumored to have been shot inside by Billy the Kid during an escape.
Tunstall Store Museum – This store features original merchandise from the 19th Century still on display.
Torreon – This defensive tower still stands guard over Lincoln, NM.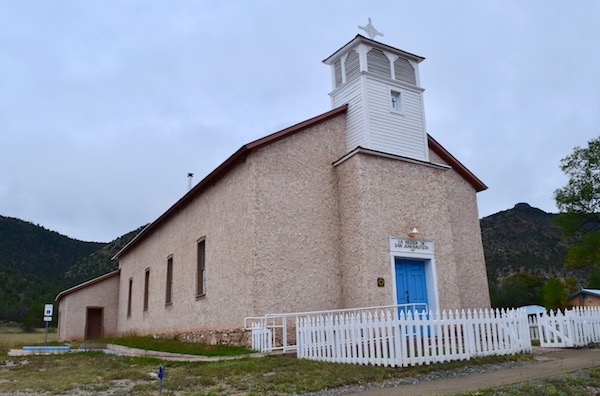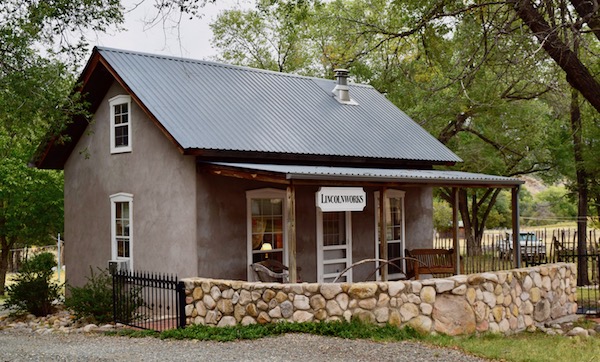 Lincoln County War History
It's hard to believe now, but during the Lincoln County War this quaint small town was once home to the most dangerous street in America. This war in Lincoln, New Mexico involved two competing business interests led by established James Dolan and newcomers John Turnstall and Alexander McSween. The dispute escalated in 1878 when John Turnstall was murdered by the Evans Gang.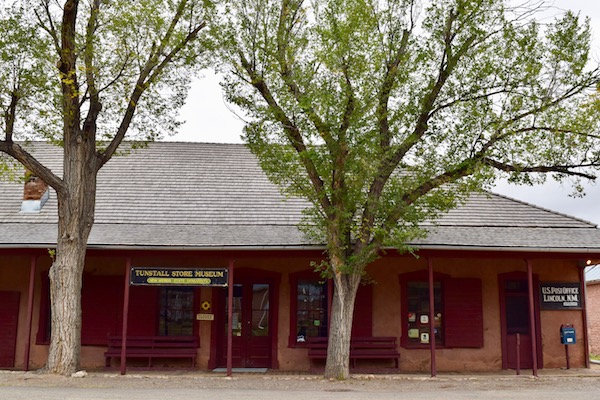 A tit-for-tat set of murders pursued over the next several months, and was highlighted by the presence of Billy the Kid with the Regulators teaming up with Alexander McSween. This came to a climax in the Battle of Lincoln where Alexander McSween was murdered in a 5 day shootout.
Billy the Kid managed to escape, and was tracked by Lincoln, NM Sheriff Pat Garrett for the next two years. The Lincoln County War ended when Billy the Kid was shot and killed in 1881.
Plan Your New Mexico Road Trip
There are plenty of excellent outdoor and cultural attractions in New Mexico – pick up a guide book and start planning!
Before we visited Lincoln, New Mexico we made a quick stop at the Smokey Bear grave site.
After Lincoln we popped in for a quick look to explore Roswell, New Mexico attractions and then spent the rest of the day at Carlsbad Caverns.
The day before we visited:
There are so many interesting national parks and places to visit in New Mexico that you'll need as many days as you can spare.
Find more inspiration in one of the New Mexico guide books below!
Although the U.S. is a relatively safe country for travel, medical costs are high so if you're an international visitor we recommend purchasing travel insurance before any trip. We've been using World Nomads through 80+ countries over the past 12 years and have been really happy with their coverage and services.
For more details check out our World Nomads review here.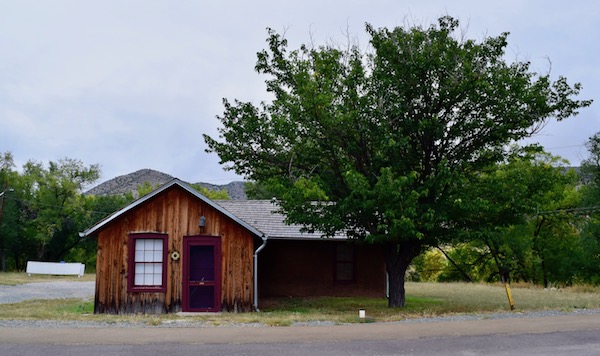 Know Before You Go
Hours: 9 am – 5 pm
Entrance Fee: $5 per adult
Duration: 1-2 hours
Nearest Large City: Roswell at 57 miles or a 1 hour drive from Lincoln
Website: Historic Site
Phone Number: (575) 653-4025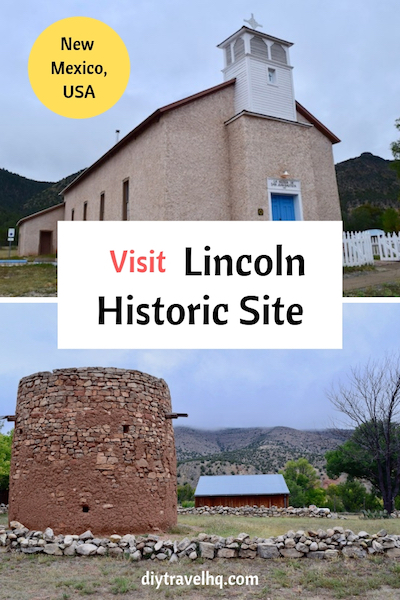 Disclaimer: This post contains affiliate links which means that we receive a small commission if you click on a link and purchase something that we've recommended, at no extra cost to you.

Visited in October 2018
Updated August 2019