Lanquin, Guatemala serves as the gateway to Semuc Champey & Kanba Caves – see what attractions, accommodation, transport & food options are available in our Lanquin Travel Guide!
Find more inspiration in one of the Guatemala guide books below!
Lanquin Attractions
1. Grutas de Lanquin
The only notable attraction in Lanquin is the Grutas de Lanquin (Q30 / $4.10).
Often confused in online reviews with the candlelit adventure tour at Kanba Caves, the main reason to visit is to witness thousands of bats exit the cave at dusk.
We walked 2 km from downtown, but the two gun-wielding guards wouldn't even let us enter the parking lot without paying first.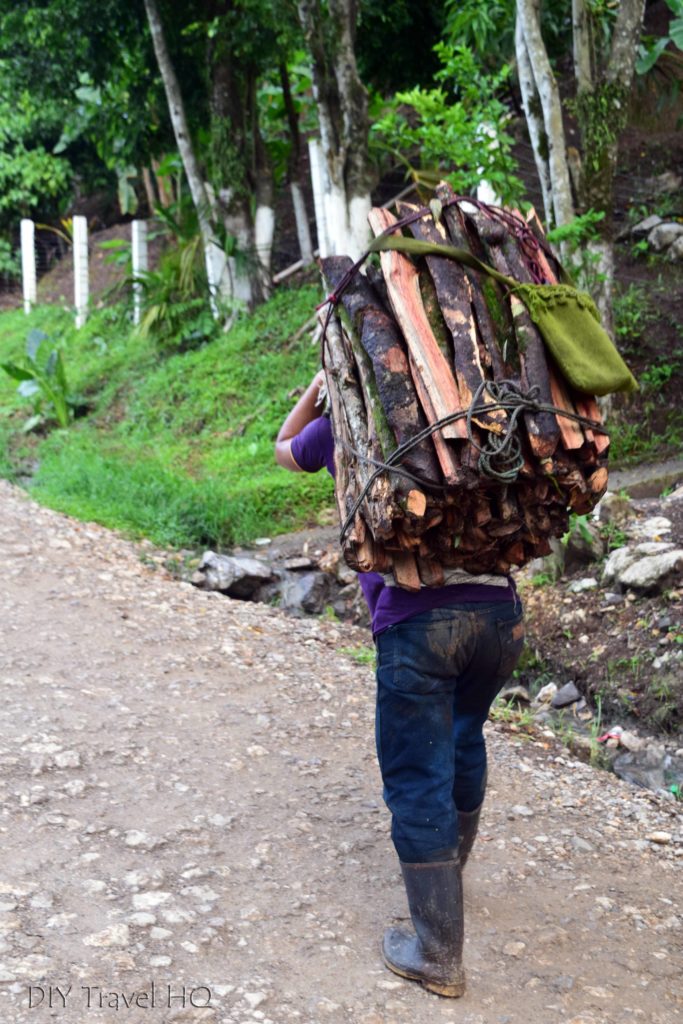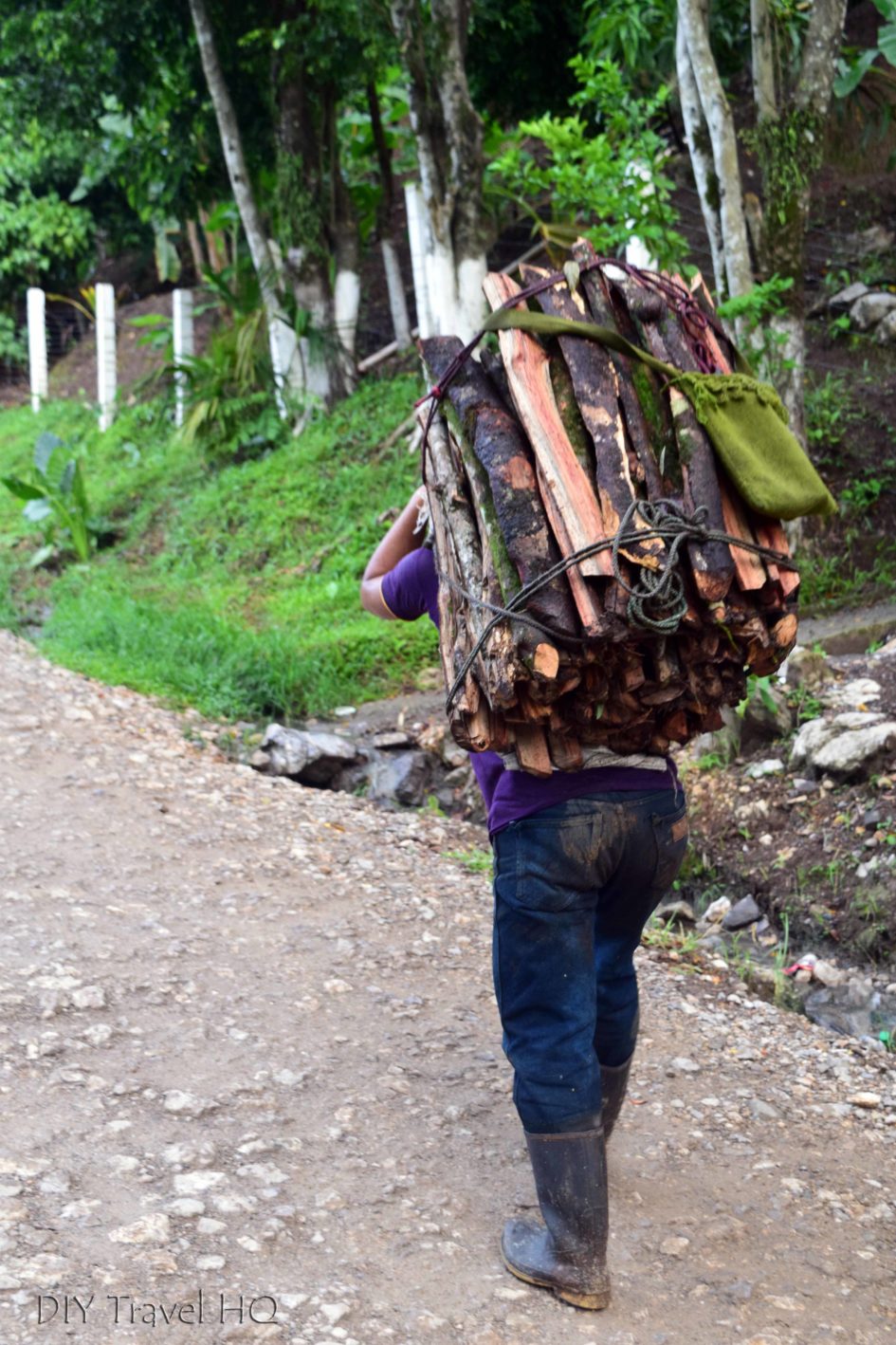 If you really want to see the bats try a tour between 5 and 6 pm to enjoy both experiences. The bats apparently start departing around 6 pm.
We also found a small road with a pedestrian opening just before the Lanquin Caves' boom gate. It circles up and around before following a path that leads to Rio Lanquin. The muddy road and guards caused us to miss the bats, but this might be worth a try one evening.
The only other attraction is Iglesia Catolica. The interior is plain, but the dirty concrete exterior stands out.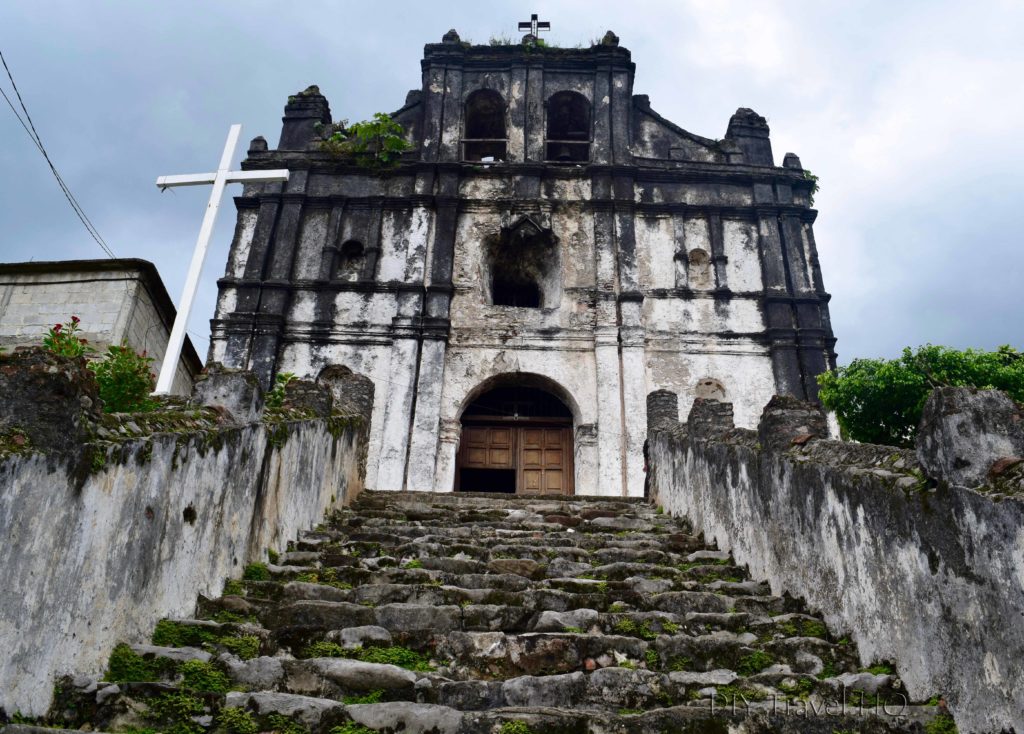 2. Churches
There are two more churches, or at least facades past the central park that have a lush mountain backdrop.
Outside of these ordinary sights, wander at will…
The main attractions of Semuc Champey and Kanba Caves are an excellent daytrip from Lanquin – we recommend both as places to visit in Guatemala.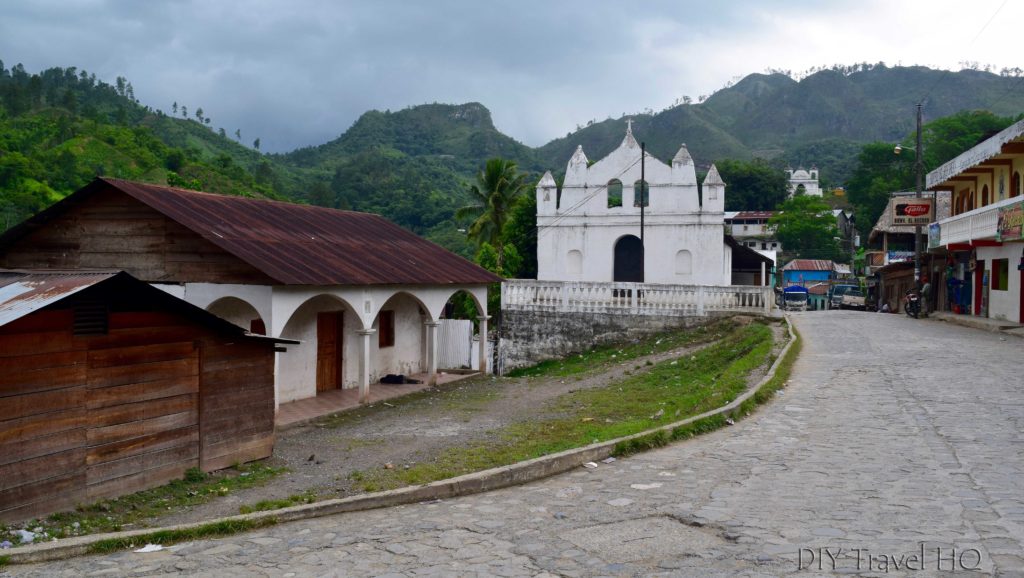 Lanquin Hotels
Just about everywhere in town will quote you Q50 / $6.85 per person, or higher.
For that reason, we chose to stay at the centrally located Hotel Rab'in Itzam.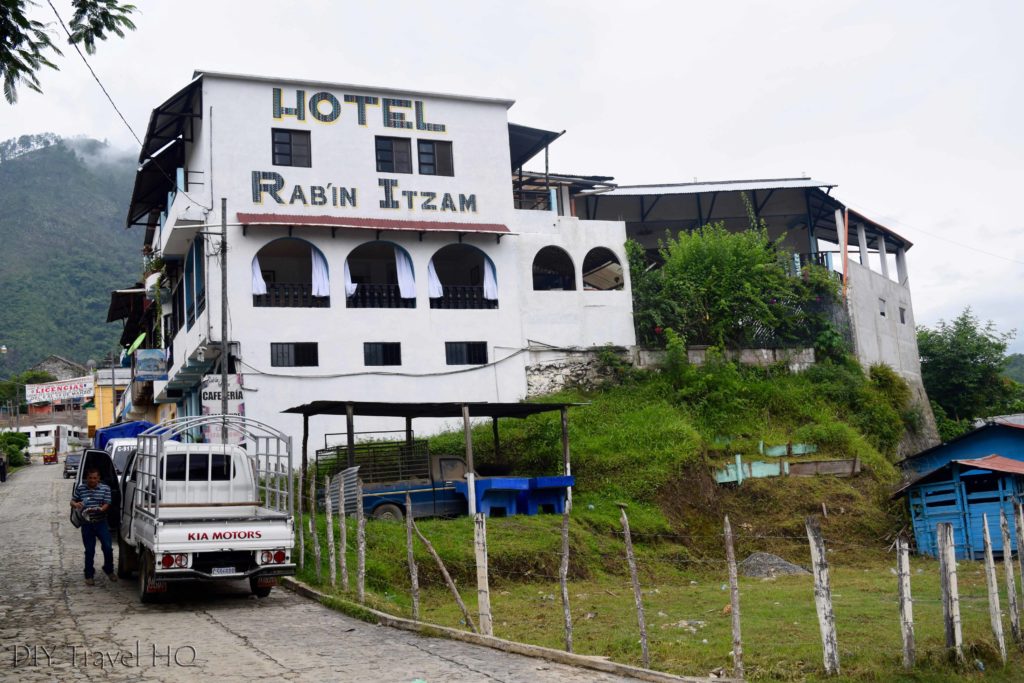 The rooms were simple but clean, and the only vacant establishment that had Wi-Fi (6-10 pm).
The best views are from the third floor, but there is no signal so choose wisely.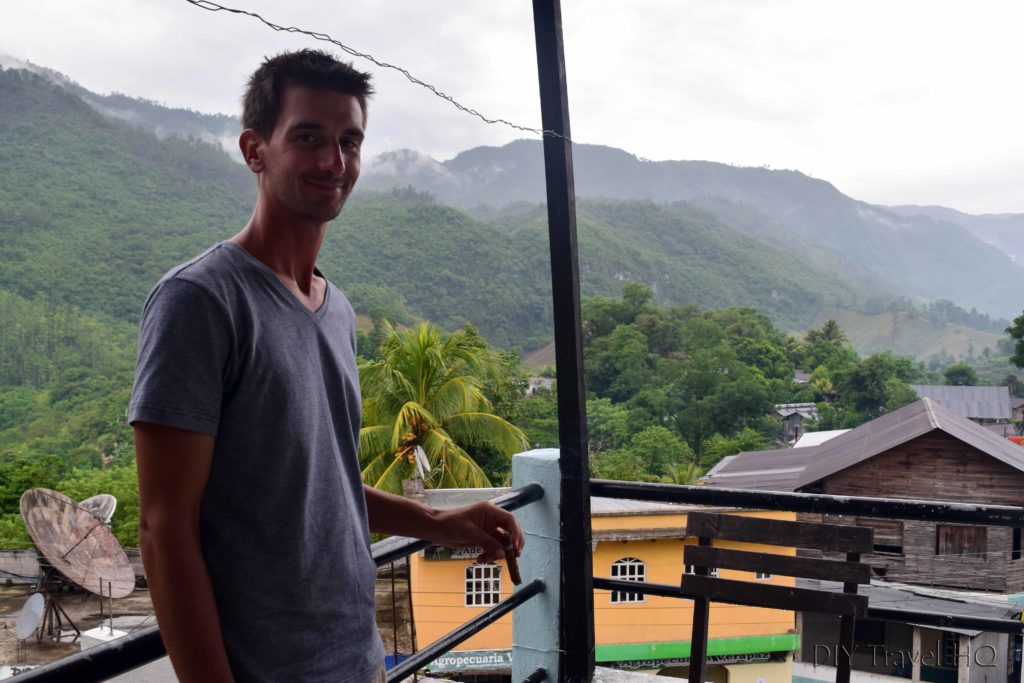 Lanquin Food
There are two fried chicken shops in the village, but the best value is El Shalom near the colectivo hub.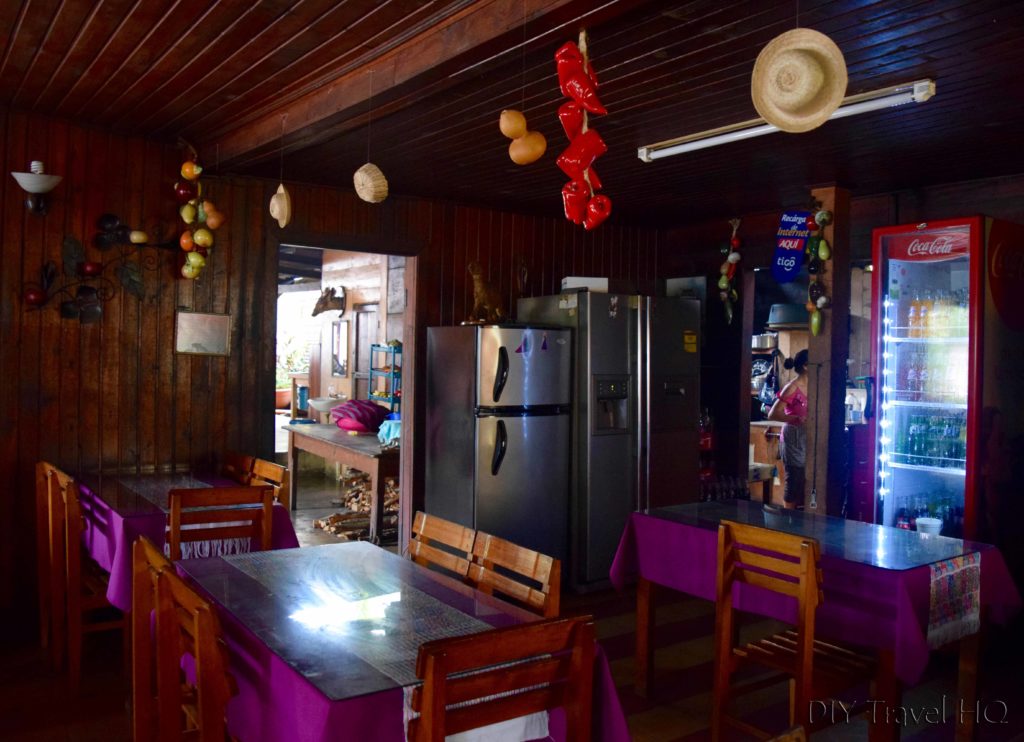 Most meals (Q20 / $2.75) include a meat, refried beans, rice, and a drink. They are open from 8 am until only 5 pm.
There is no street food, and other menu del dia restaurants do not include a drink.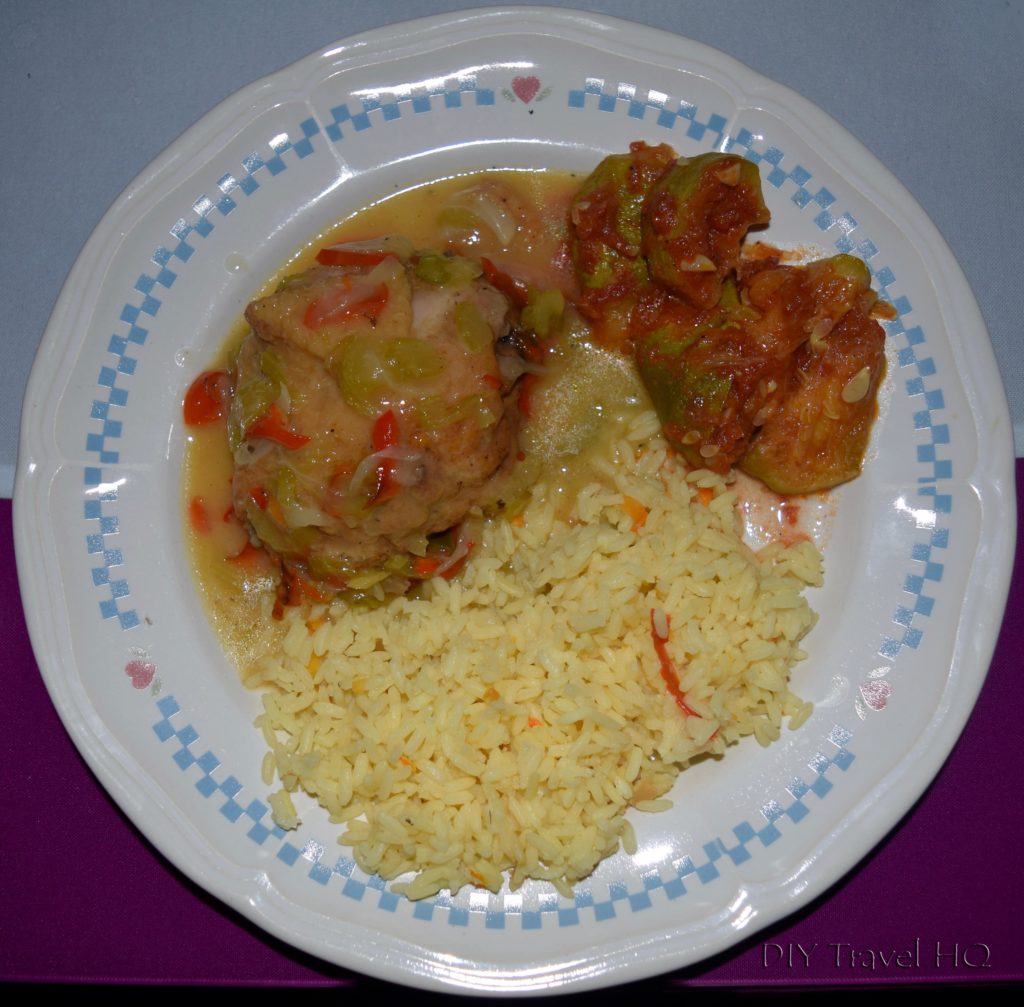 Lanquin Transportation
Getting to Lanquin, Guatemala is straightforward.
Most backpackers arrive from Antigua or Flores in tourist minivans (Q75 overheard). It is also possible to take a private van from Rio Dulce (Q150) departing at 1 pm.
For independent travelers, public shuttles from Coban cost Q25-30 depending on the company. The last guaranteed departure to Coban is 4 pm.
Most transportation congregates around Hotel Rab'in Itzam in Lanquin.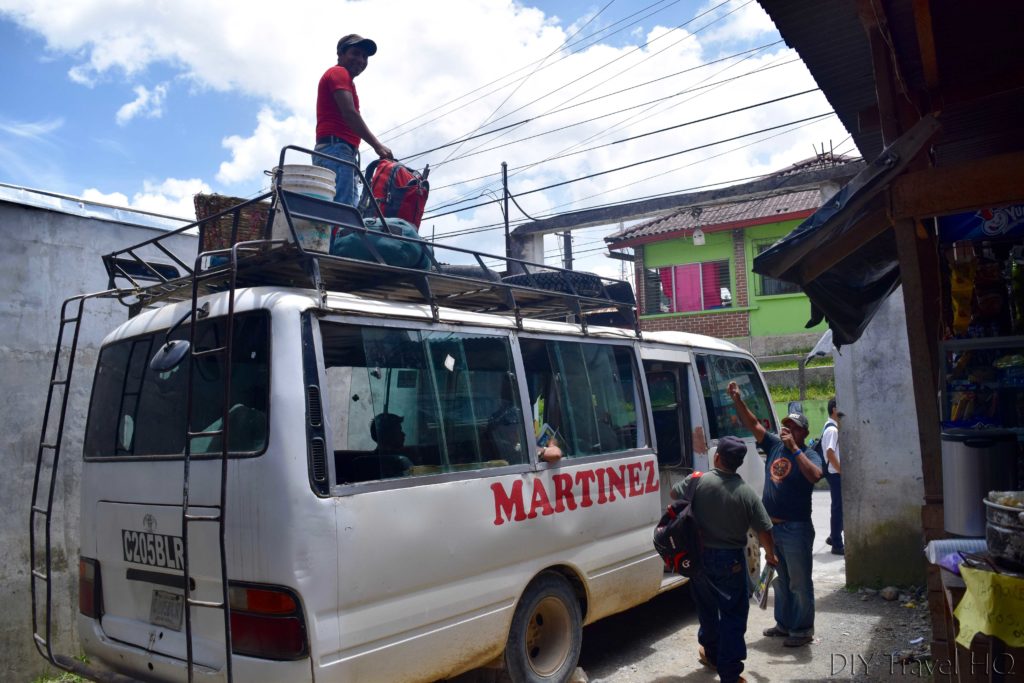 To get to Semuc Champey and Kanba Caves, hop in the back of a truck (Q15-25 / $2.05-$3.45 depending on negotiating skills) and get ready for a bumpy ride.
Although the journey is only 10 km, it takes an hour to reach.
The narrow road is unpaved, and has multiple elevation changes.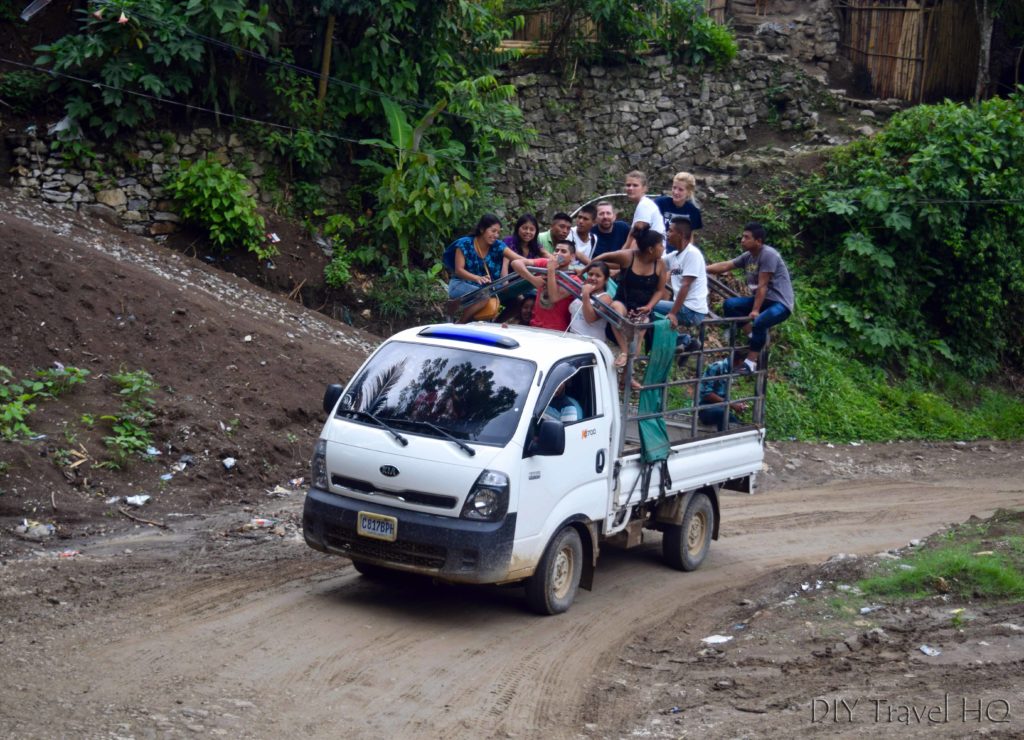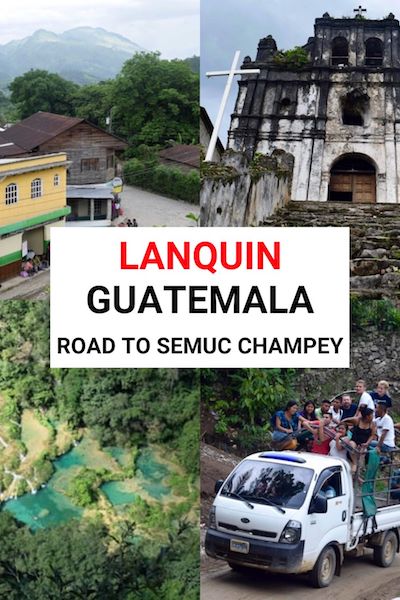 *** The Final Word – Lanquin is a pleasant mountain town to base yourself for a visit to Semuc Champey and Kanba Caves ***
Visited in July 2016
Updated in February 2020