Hiking in the Sierra de los Cuchumatanes mountains will take you across the highest non-volcanic range in Central America. Find out how to hike to the La Torre peak without a guide!
Sierra de los Cuchumatanes Mountains
There are many tall peaks in Central America, but the Sierra de los Cuchumatanes mountains in Guatemala are the highest non-volcanic range. Despite the elevation, getting to La Torre peak is very easy and generally straightforward.
The peak of La Torre in the Sierra de los Cuchumatanes mountains is located in La Ventosa, and an easy half-day trip from Todos Santos Cuchumatan, Guatemala.
We recommend strolling along the main road in La Ventosa, in addition to climbing La Torre, to enjoy the scenery and presence of village residents. Click on a link below for a specific interest.
Find more inspiration in one of the Guatemala guide books below!
How to Get to La Ventosa
The easiest way to reach La Torre in the Sierra de los Cuchumatanes mountains is by public transportation to La Ventosa where the path originates.
Transportation runs frequently between Todos Santos Cuchumatan and Huetenango. Grab a microbus or chicken bus headed towards La Ventosa (Q10, 30 minutes), and ask to get off there.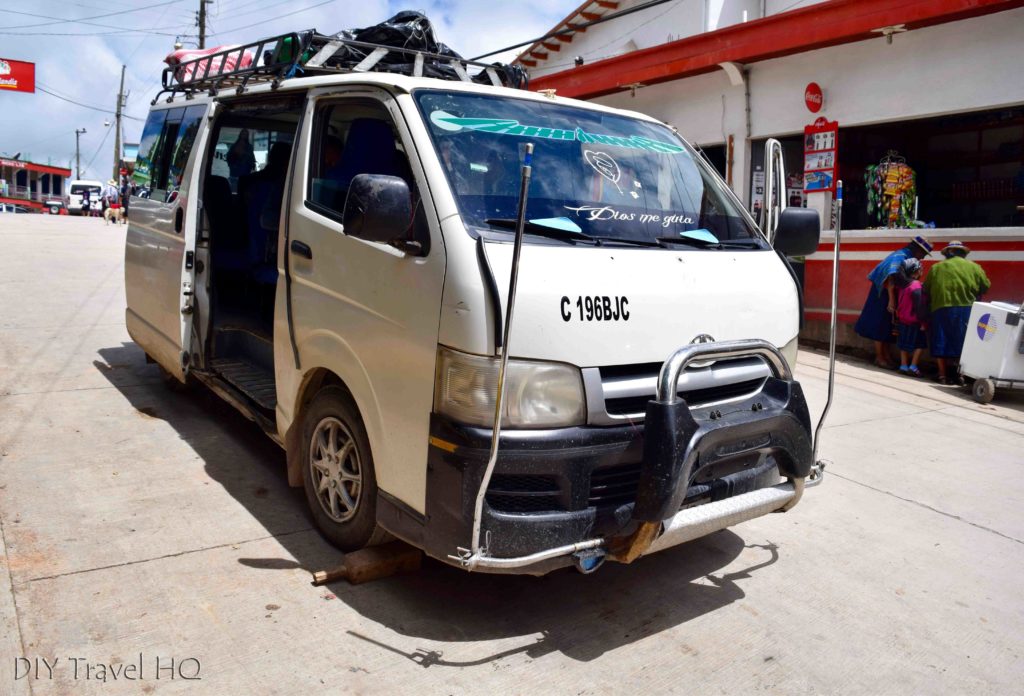 La Torre Hike
When you arrive in La Ventosa, find Iglesia Evangelica Bautista as this will be your starting point for hiking La Torre in the Sierra de los Cuchumatanes mountains.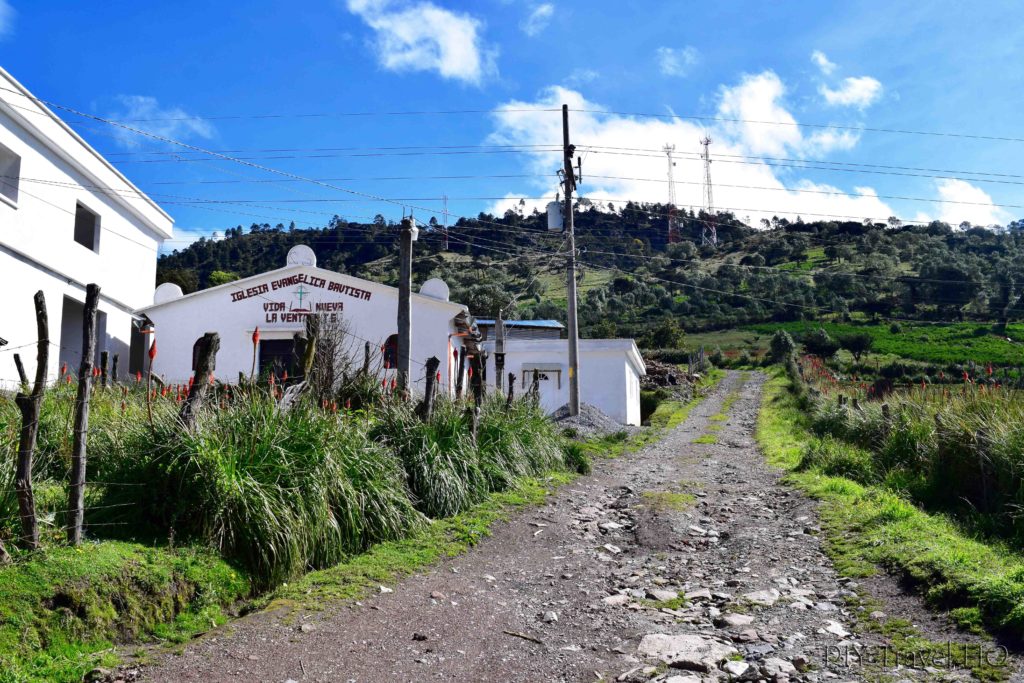 Follow the winding road up multiple switchbacks until it essentially ends. When there is a fork in the road, veer right instead of turning towards the antennas.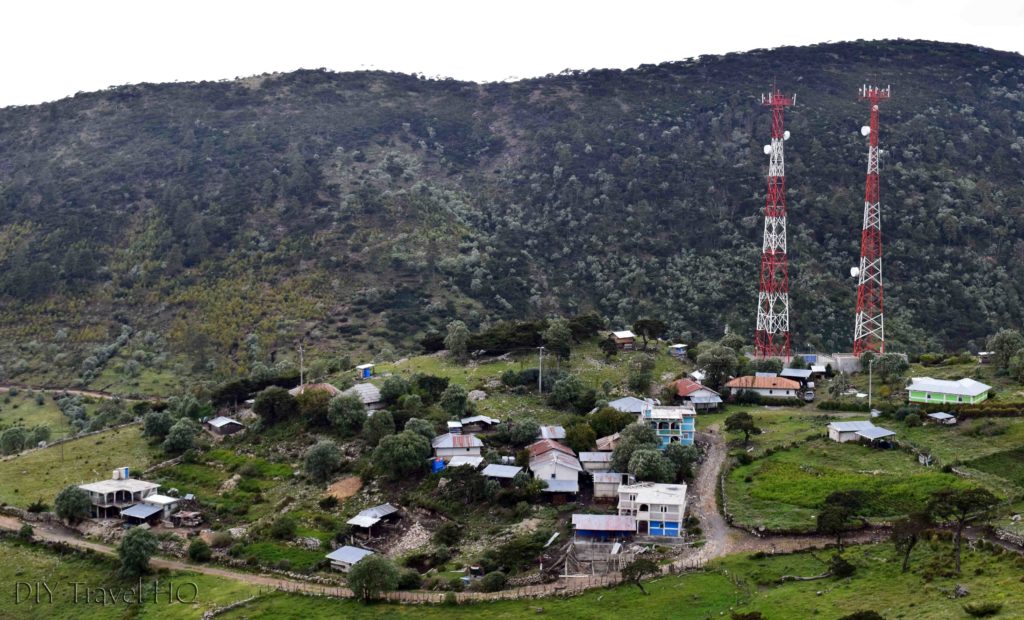 We followed Maps.me in the beginning, but the road is much easier. It doesn't have to cut through people's property in La Ventosa, Guatemala.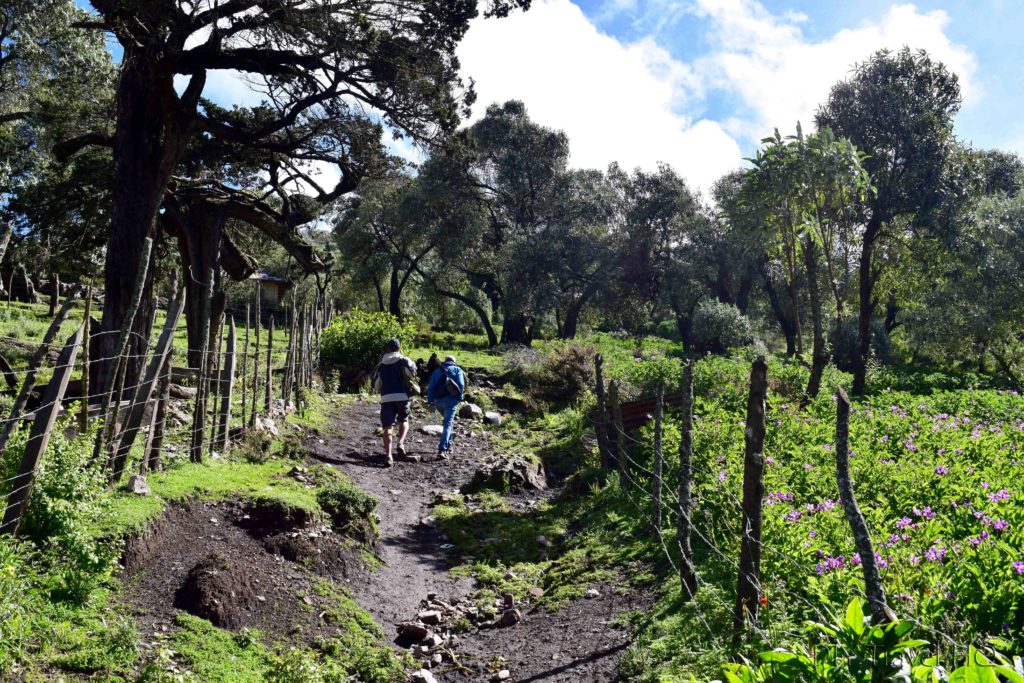 Along the way, you will pass grazing pastures, and fields of gold before starting to get a bird's eye view of the valley.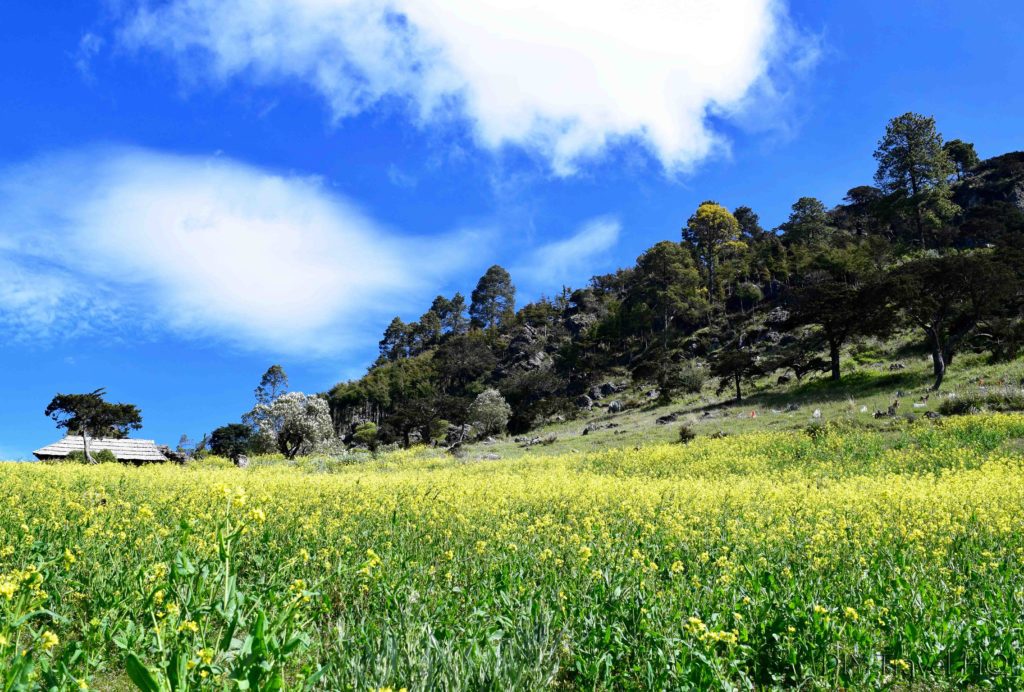 Hiking Path
The real hiking trail starts once the drivable portion of the road ends, and becomes narrower and rockier. Stick to the worn path as you hike up towards Sierra de los Cuchumatanes peak, La Torre.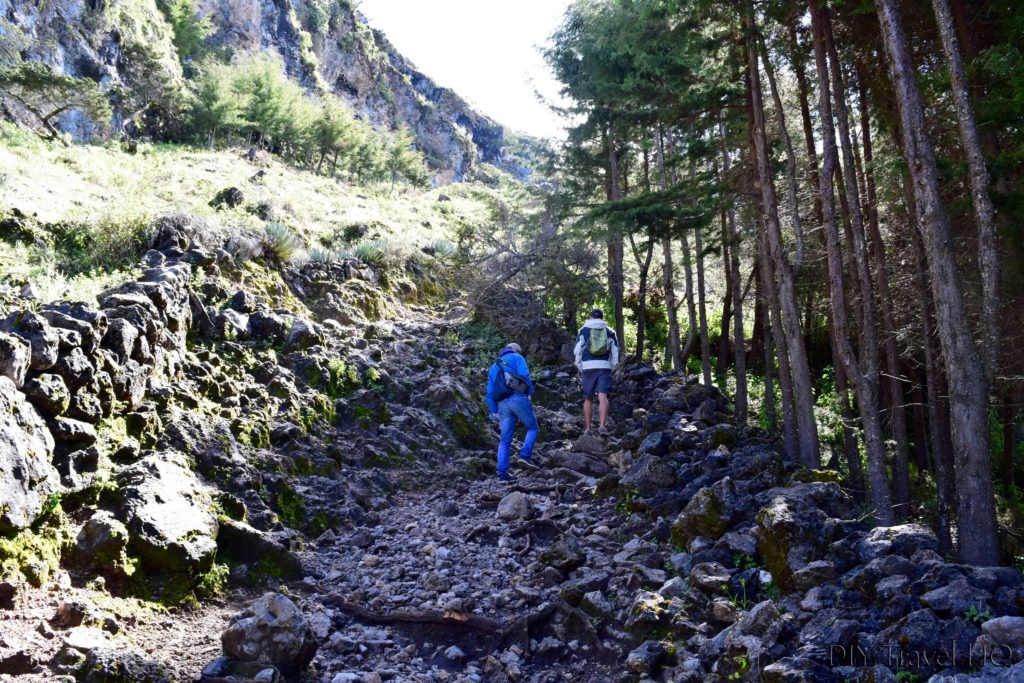 There will be some sections where you have to pass through trees, but the next important step isn't until there is a clearing.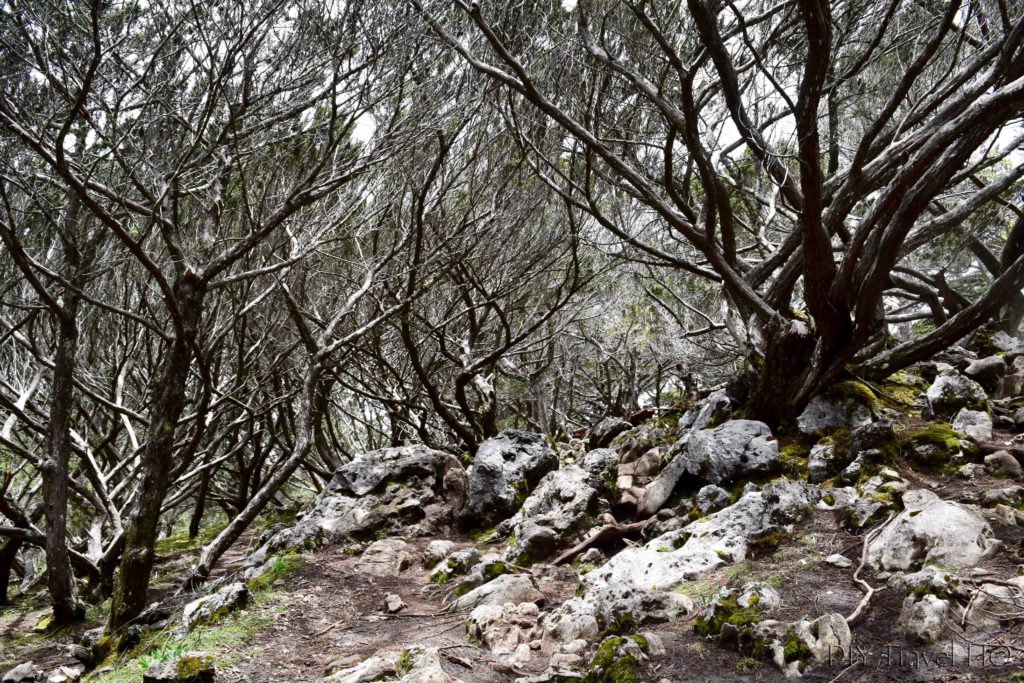 Once you reach an open clearing, with the sounds of locals chopping trees down in the distance, you can choose between two routes.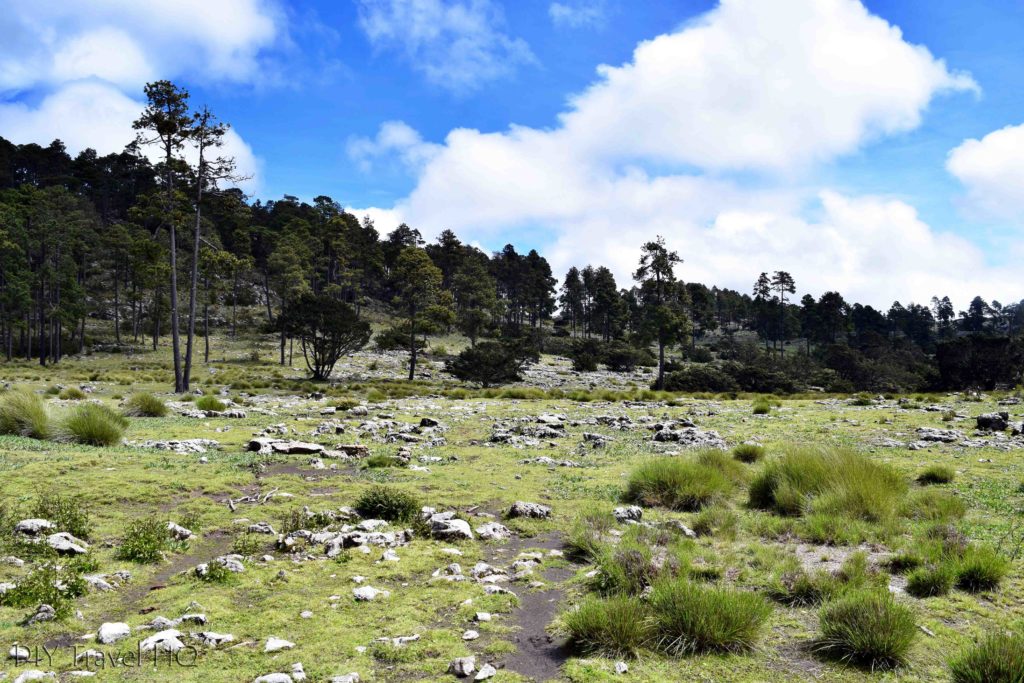 If you're hiking in the Sierra de los Cuchumatanes mountains, the ultimate destination is the antenna station on the top of the hill, or La Torre.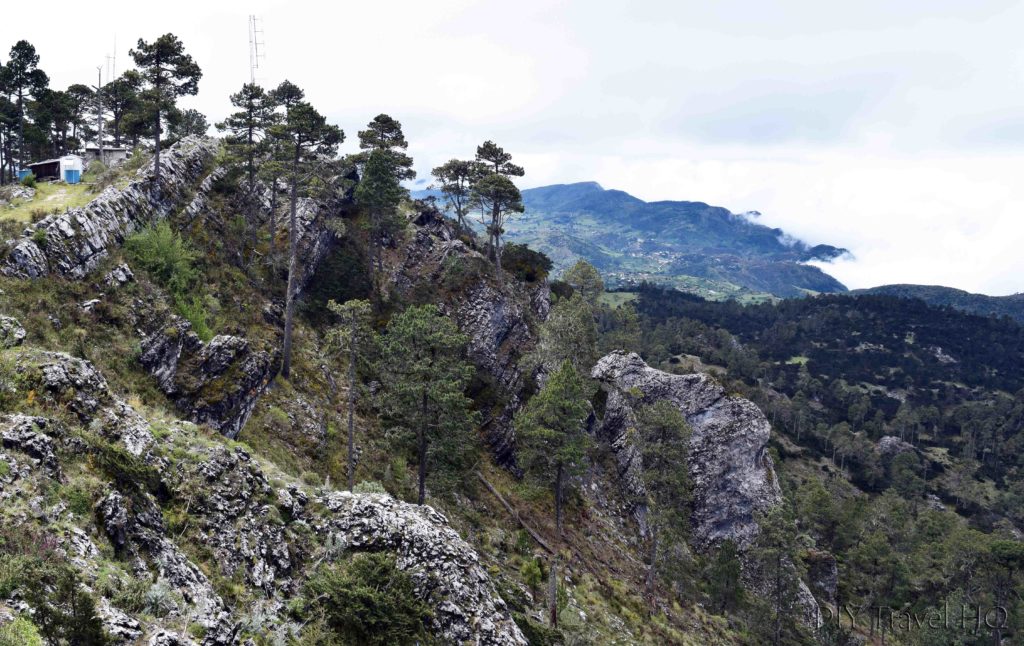 The fastest and most direct route is to hike up the hill on your left. Otherwise, you can follow the base of the hill around, and turn left up the road up when you reach it.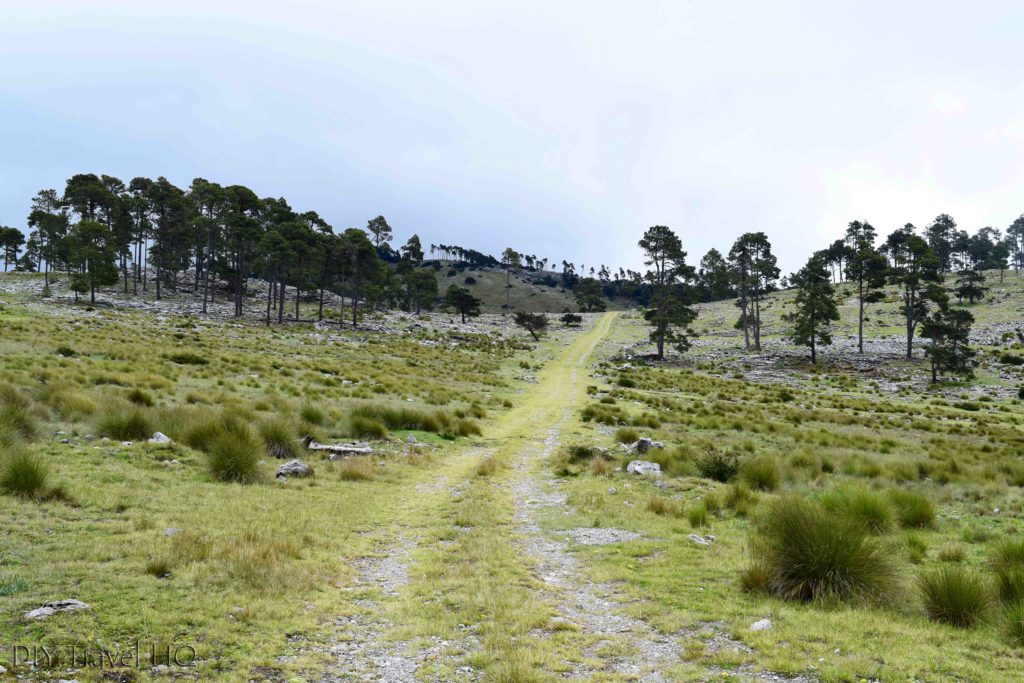 At the top of La Torre, enjoy the views of jagged rock formations and the valley below. It took us 90 minutes to hike up La Torre from Iglesia Evangelica Bautista.
The elevation change was approximately 450 meters since La Ventosa sits around 3,400 meters above sea level. The return is the same way you hiked up.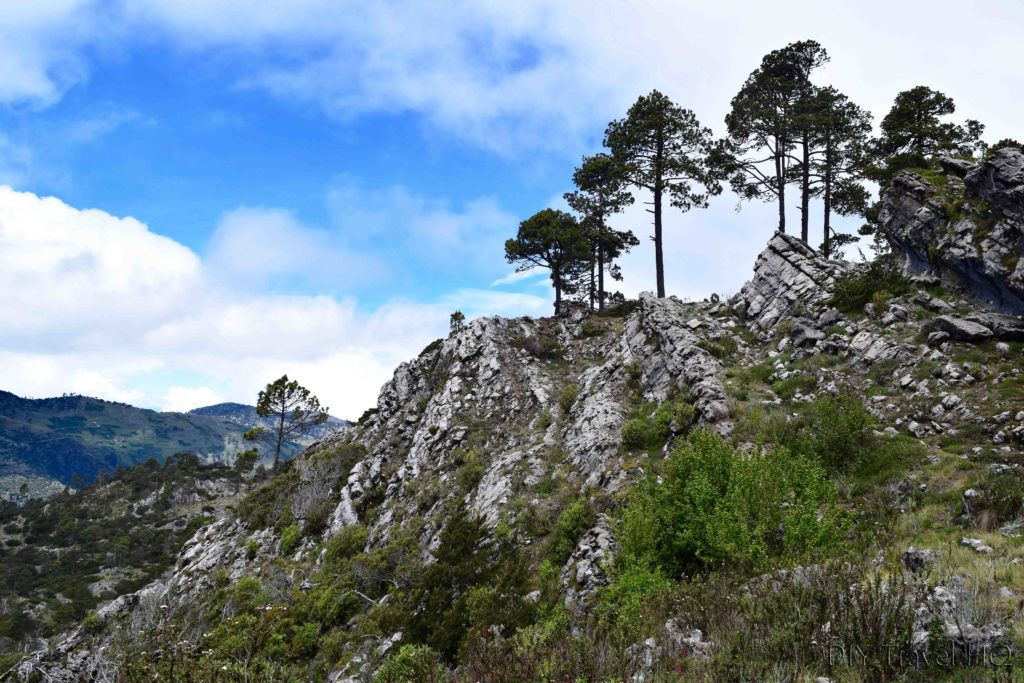 On the way down, we noticed several trees that were skinned. The only explanation we could come up with was that local villagers used the slabs of curved bark as back braces for carrying wood on their backs.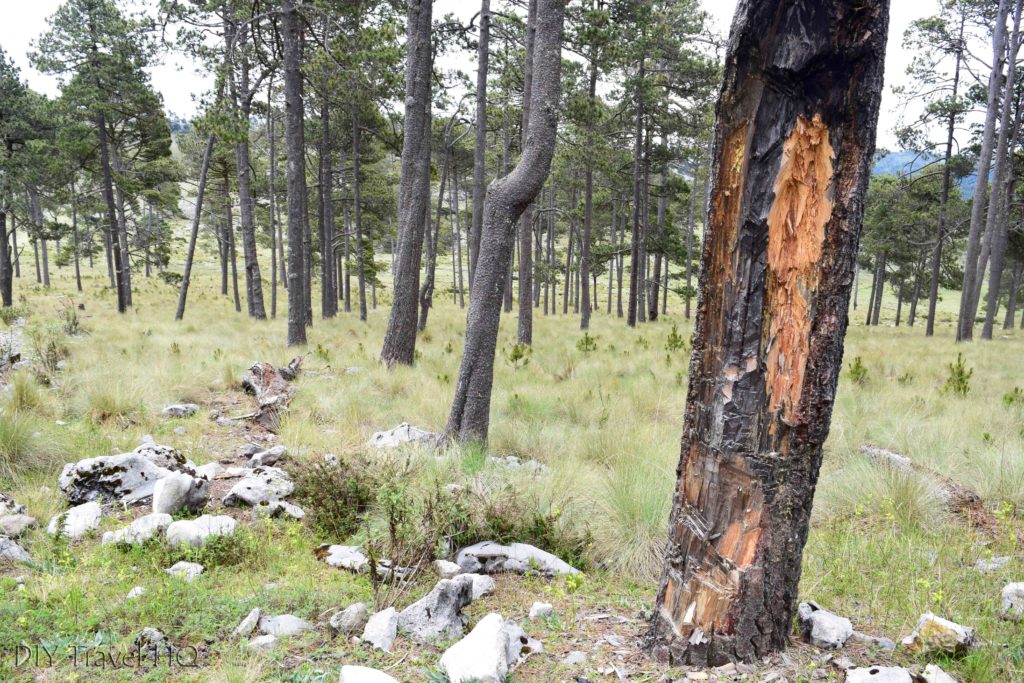 Planning a Sierra de los Cuchumatanes Mountains Hike
Hiking La Torre may be straightforward, but planning is still required for an enjoyable climb. Consider using the free app Maps.me as a back-up in case you get lost. You also need to consider the following:
Weather
Departure Time
Safety
Food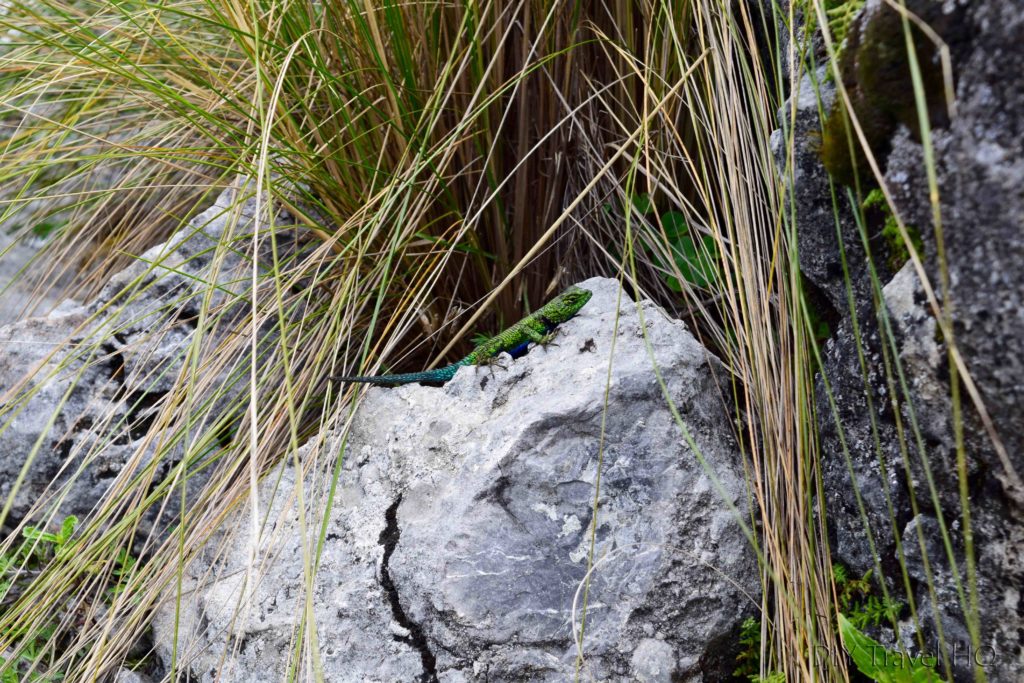 Weather
The weather for hiking in the Sierra de los Cuchumatanes mountains is notorious for being cloudy, rainy, and foggy worst of all.
If the forecast calls for rain or the sky is cloudy upon departure, postpone your hike for another day. You will not see anything at best, and you may get lost in inclement weather at worst.
Bring a waterproof jacket, and plastic bag for your camera just in case.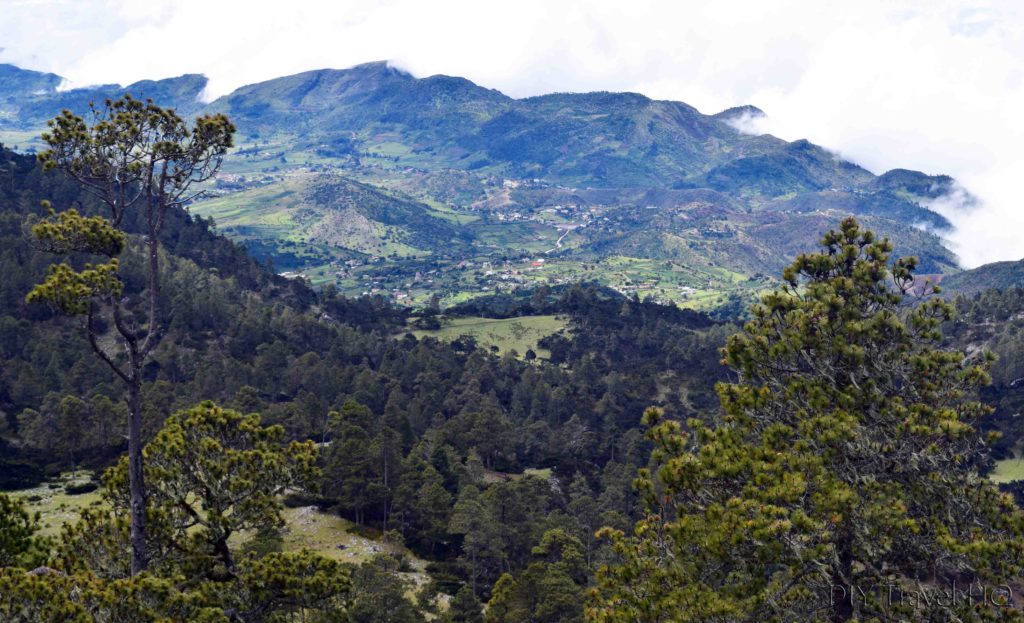 Departure Time
Plan on leaving Todos Santos Cuchumatan no later than 8 am in order to hike in the Sierra de los Cuchumatanes mountains and return before noon.
This is usually the latest you can enjoy clear skies. Departing earlier gives you a better chance of blue skies upon hiking up to the summit of La Torre.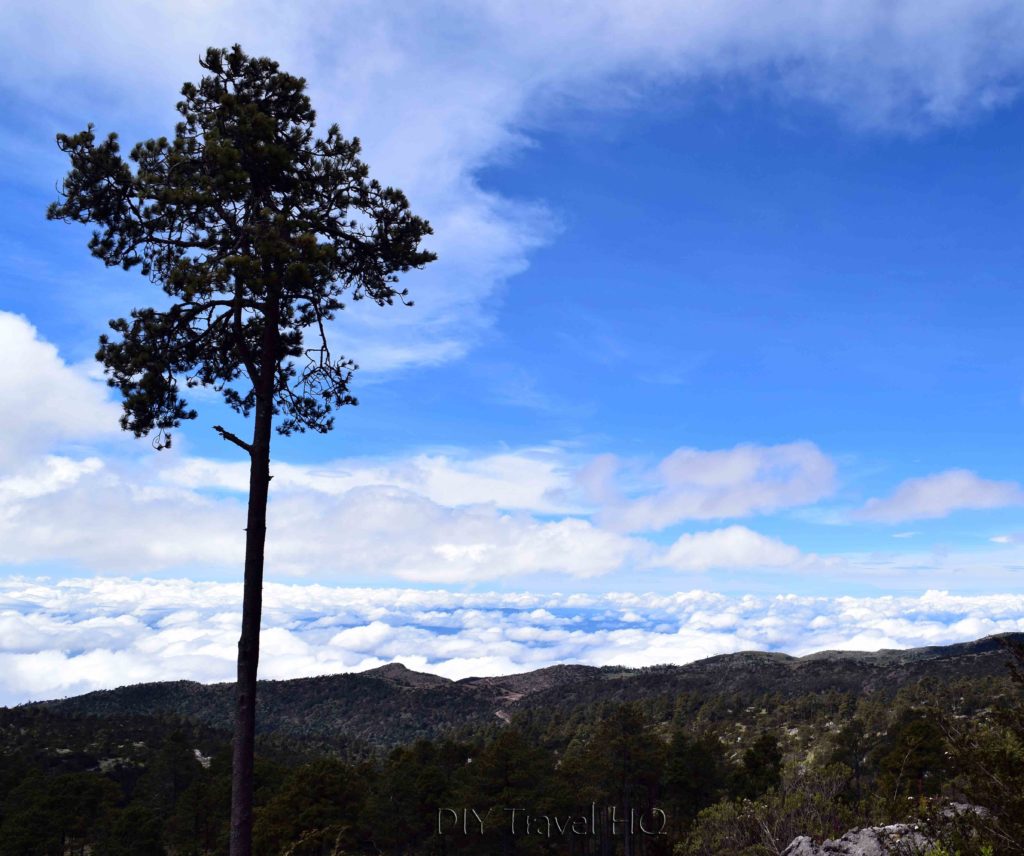 Safety
We have not heard any issues regarding safety on hiking in the Sierra de los Cuchumatanes mountains. The area is less touristy so bandits prefer other areas. However, things change quickly in Guatemala so check first.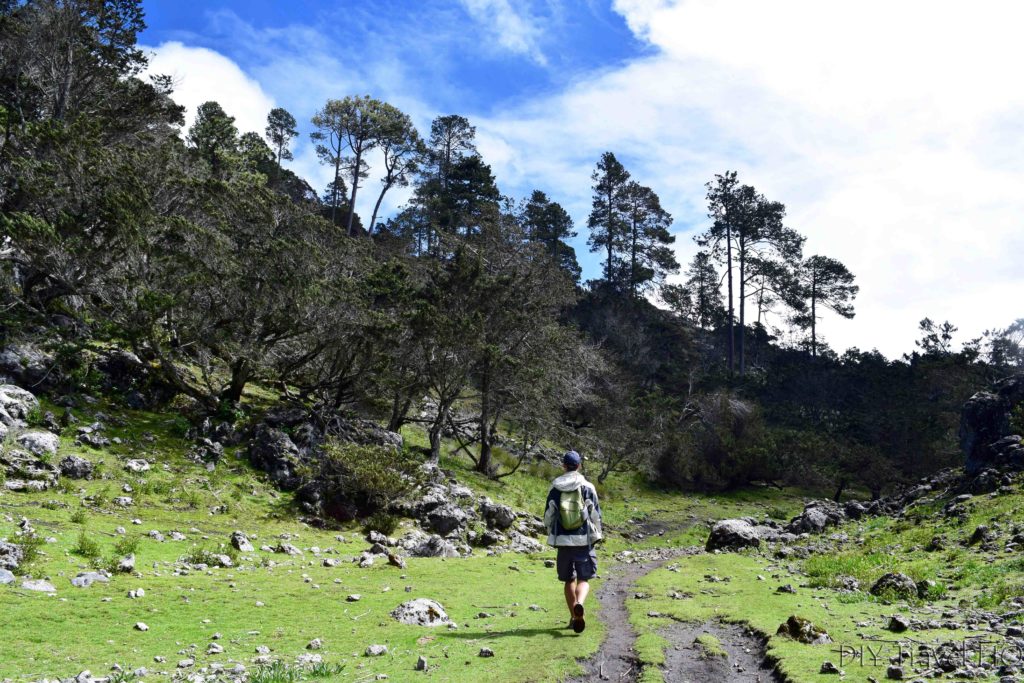 Do not be alarmed by locals with machetes and axes. They are everyday tools for cutting down trees, and the reason there is a path in the first place.
Don't forget to purchase travel insurance before any trip to Guatemala. We've been using World Nomads for over 10 years. It's the best-value provider we've found but there are other important things to consider. Check out our post and find out which of our claims were successful or denied.
Food
You can grab cookies (Q1.5 / $0.20) and sandwiches (Q6 / $0.80) at the Panaderia Jimenez bakery across from the church before departing Todos Santos Cuchumatan for La Ventosa and La Torre.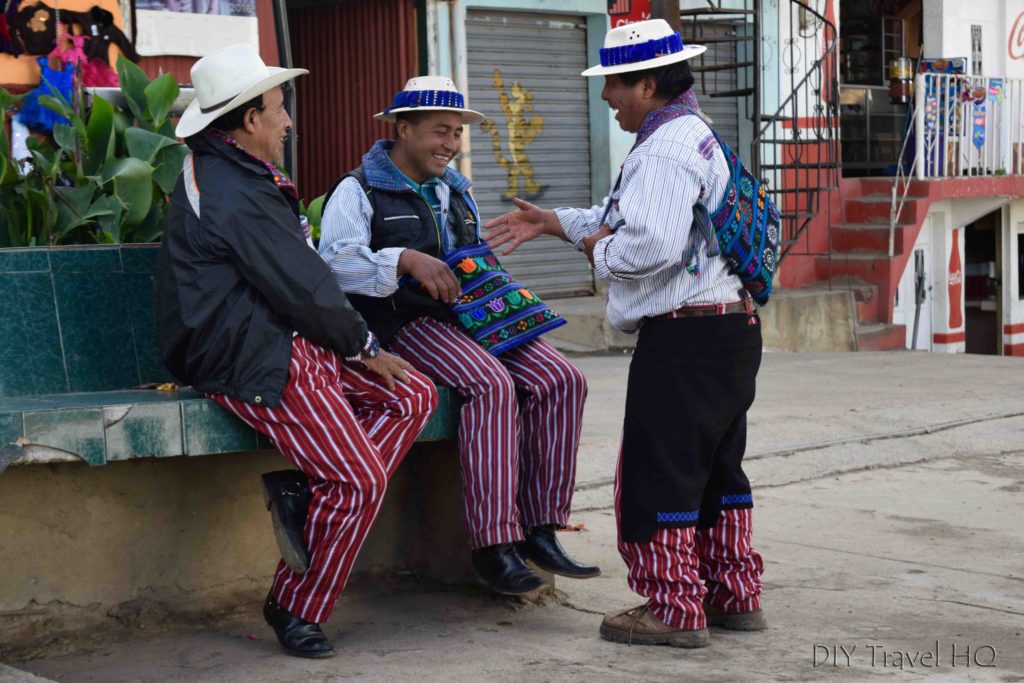 Exploring La Ventosa, Guatemala
La Ventosa, Guatemala is located near the highest peak of Sierra de los Cuchumatanes mountains, and is a great Maya-Mam village to explore.
The places that we love tend to be simple in nature, and the people and environment create longer lasting memories than the best museum in the world.
Perhaps our inner most desire is to remove the burdens of electronics, and return to a simpler time. Find out what we saw in just two hours exploring La Ventosa.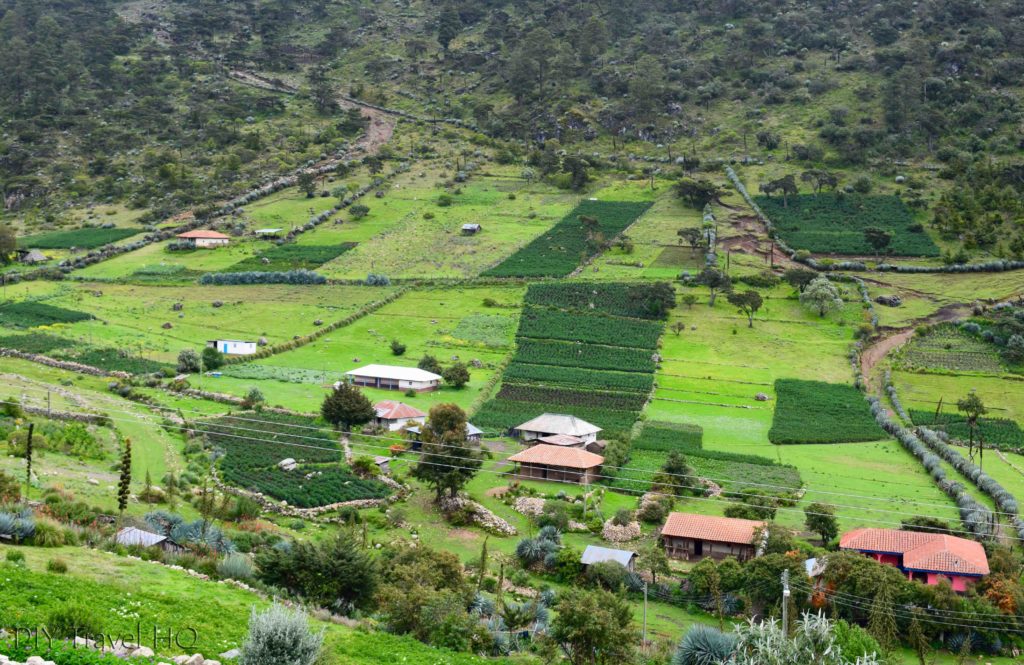 You don't have to go very far from the main towns to get away from everything, when you already are away from everything. La Ventosa is located between Huehuetenango and Todos Santos Cuchumatan, but far removed from both. Our walk was just along the main road linking both.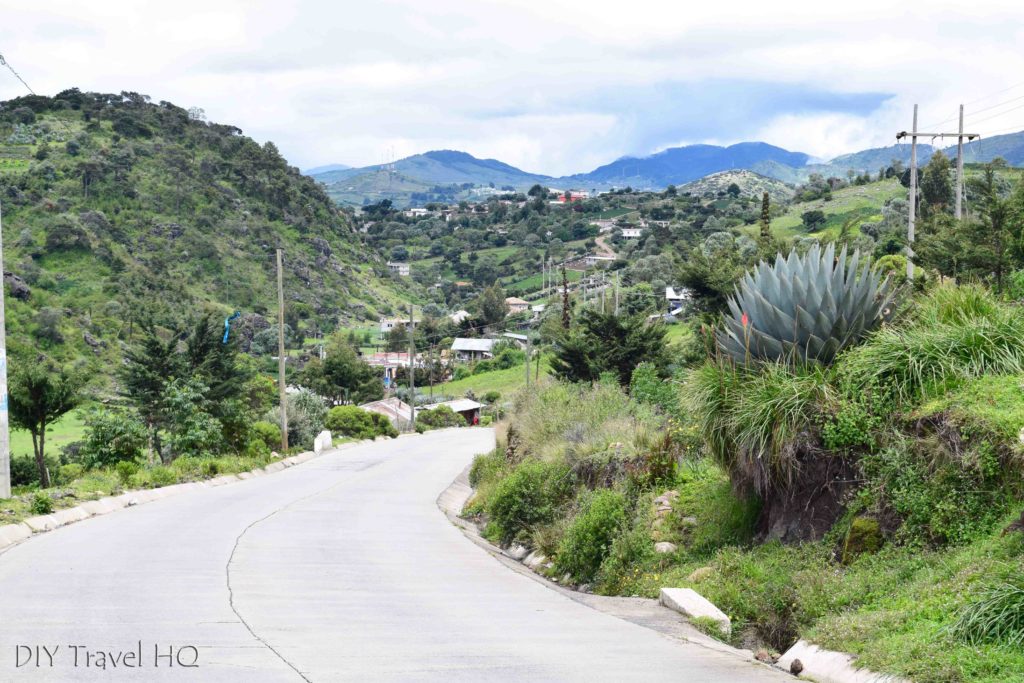 La Ventosa, Guatemala Locals
From the landscape, it is possible to tell that the residents make their living off the land. Sheep grazed on the pastures, vegetables grew in the fields, and the men collected firewood. There was even one family having a picnic as they watched over their sheep.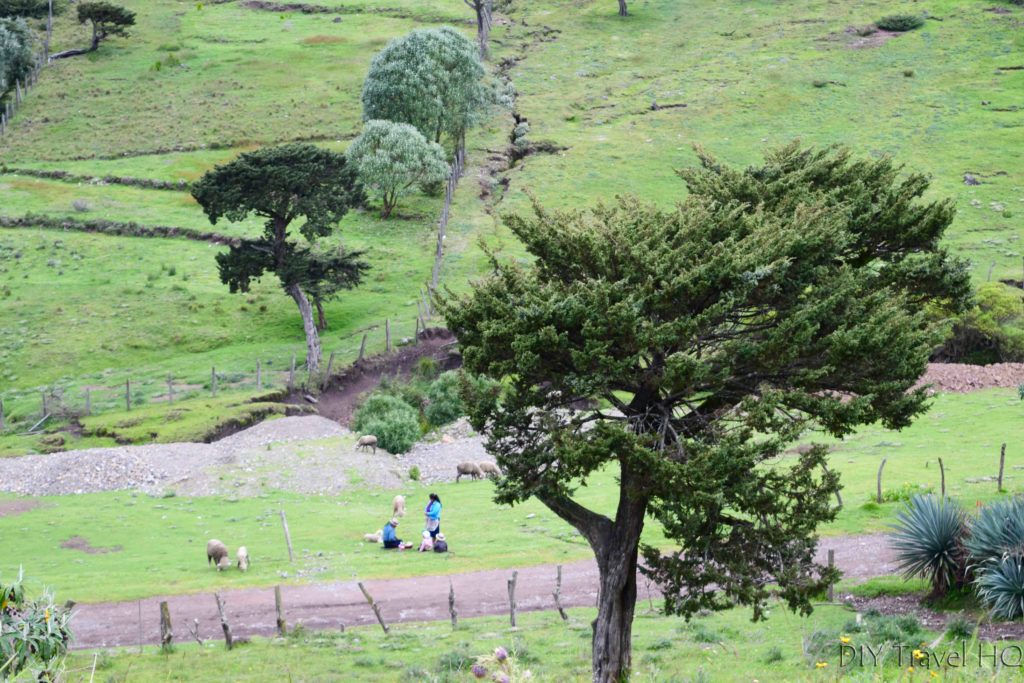 Children along the road would run to the edges of their property, yell hola, smile, and wave. Their smiles were contagious, and it was fun to see their excitement.
Whenever I tried to take a picture they would disappear, only to return again once the camera was away. The only proof that they were there was a boarded-up building that the kids used as a chalkboard for their drawing and writing.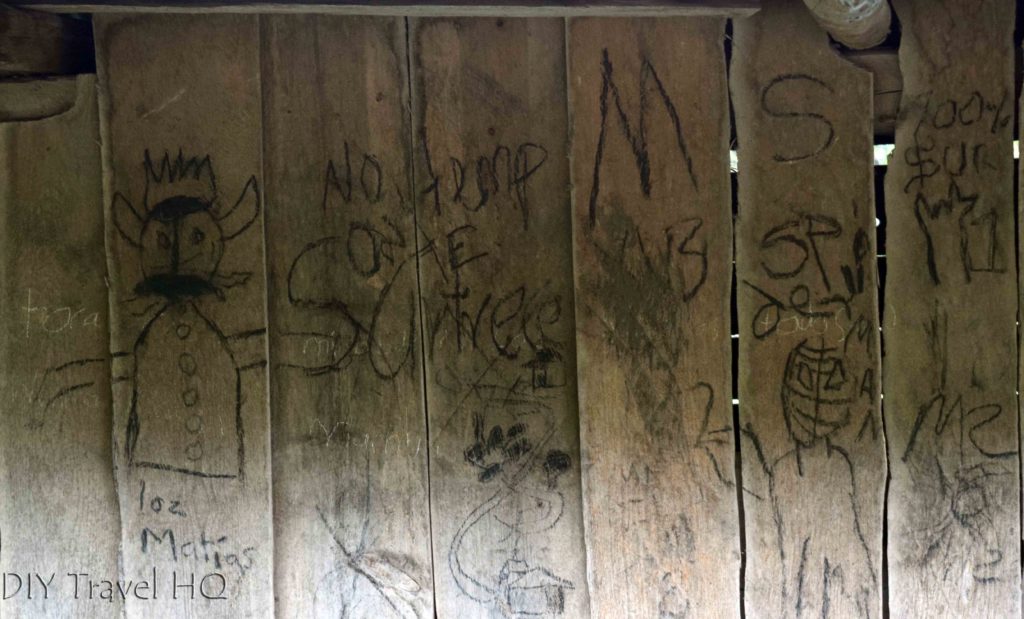 There was one family that chased me down in order to take their picture. They were hoping that I would be returning, and could print a copy for them.
I tried to arrange emailing them, but they didn't even have an email address. Electronics and the internet had no effect on their daily lives.
Their main concern was making ends meet, working the land, and selling at the markets. I hope this picture finds them one day.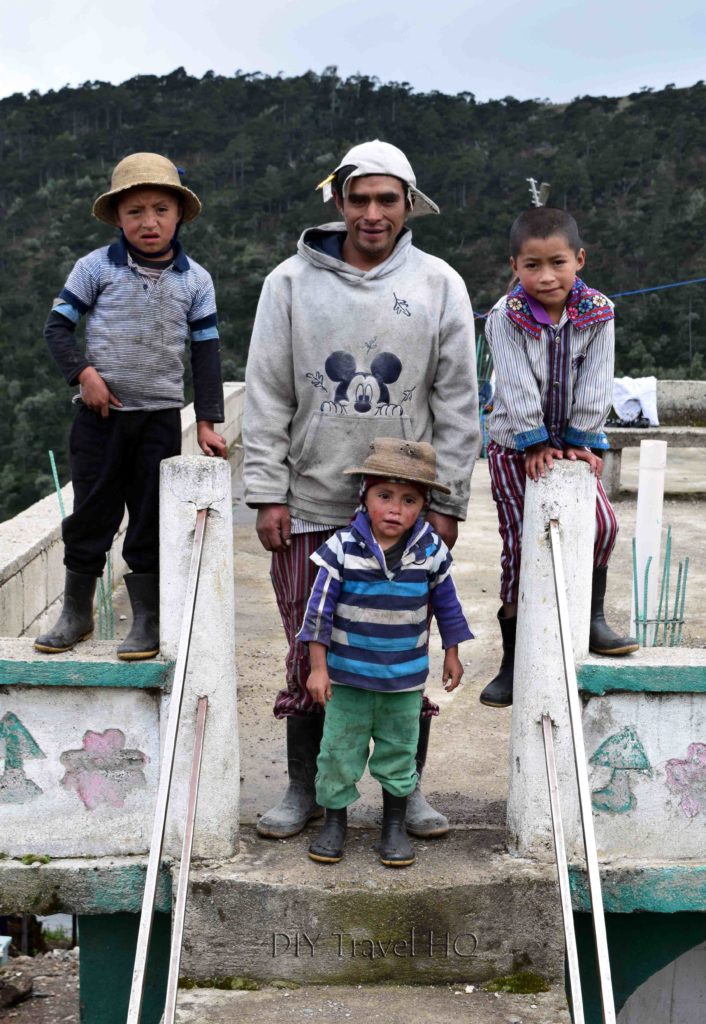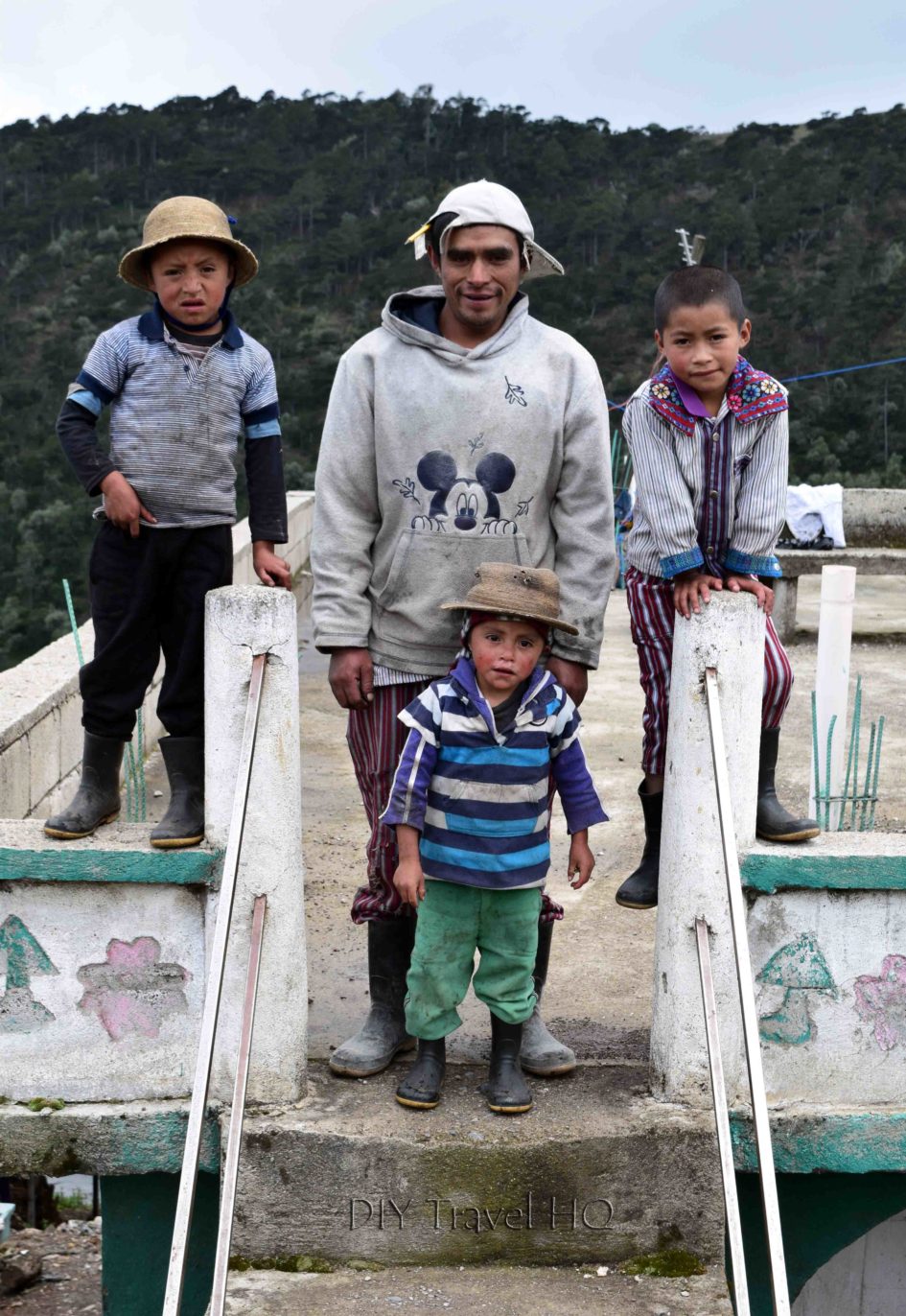 Maya Mam Chujs
Several houses had visible chujs, a traditional sauna for the Maya-Mam people in the Guatemala Highlands.
One might think it was a cellar to keep things cold, but the temperature is already chilly at 3,400 meters above sea level.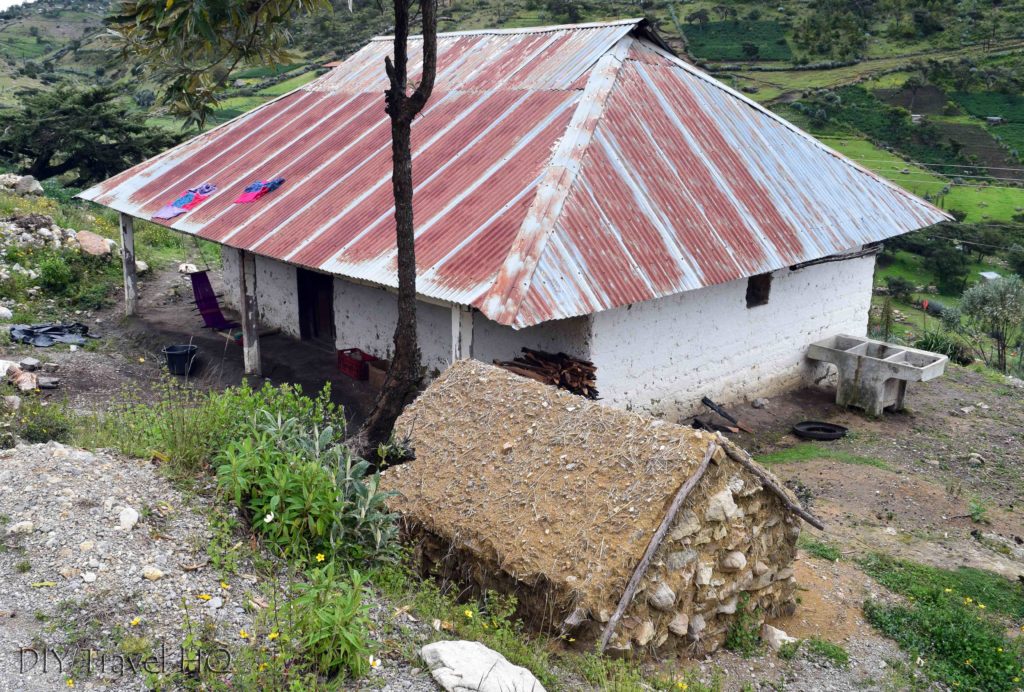 Weaving Traditional Clothing
Another common sight were women weaving colorful fabric that would be made into traditional clothing. The process is very time consuming, but each generation of women helps from the elderly down to children. That is how the area has maintained such a strong sense of tradition.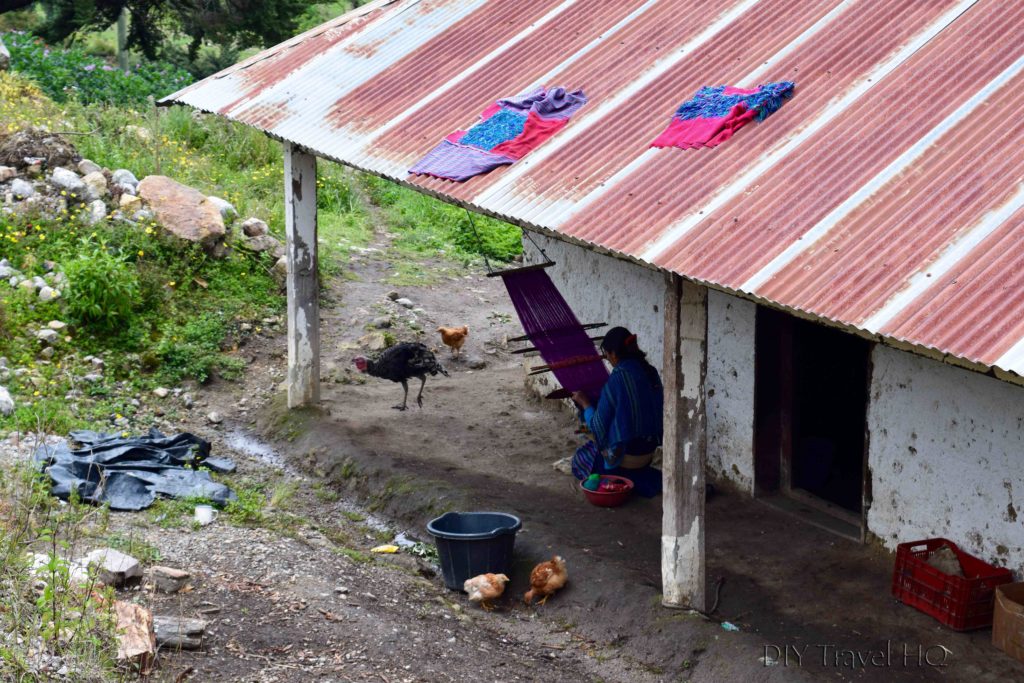 Landscape
One of the more striking aspects to La Ventosa was the landscape, and how the local flora was used to accent houses and roads. As you can imagine, it is quite rocky upon the plateau of the Sierra de los Cuchumatan mountains.
Fields were filled with small boulders, and larger ones lined the edge of properties. Backyards were cut short on the north side by steep, rocky terrain.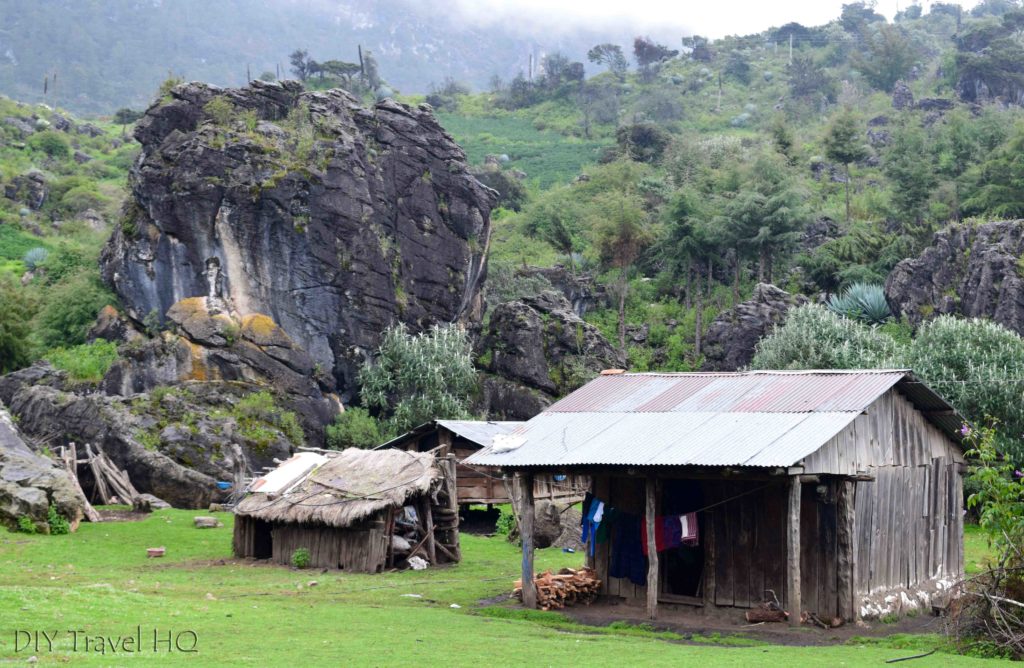 Despite having a ban on hard liquor, flowering agave were abundant.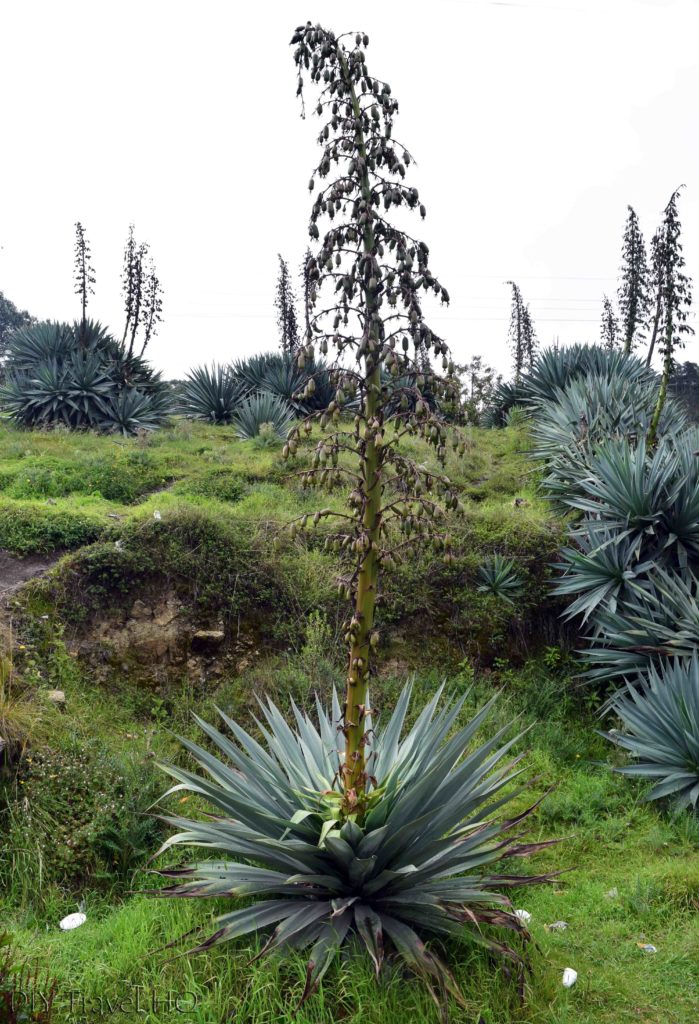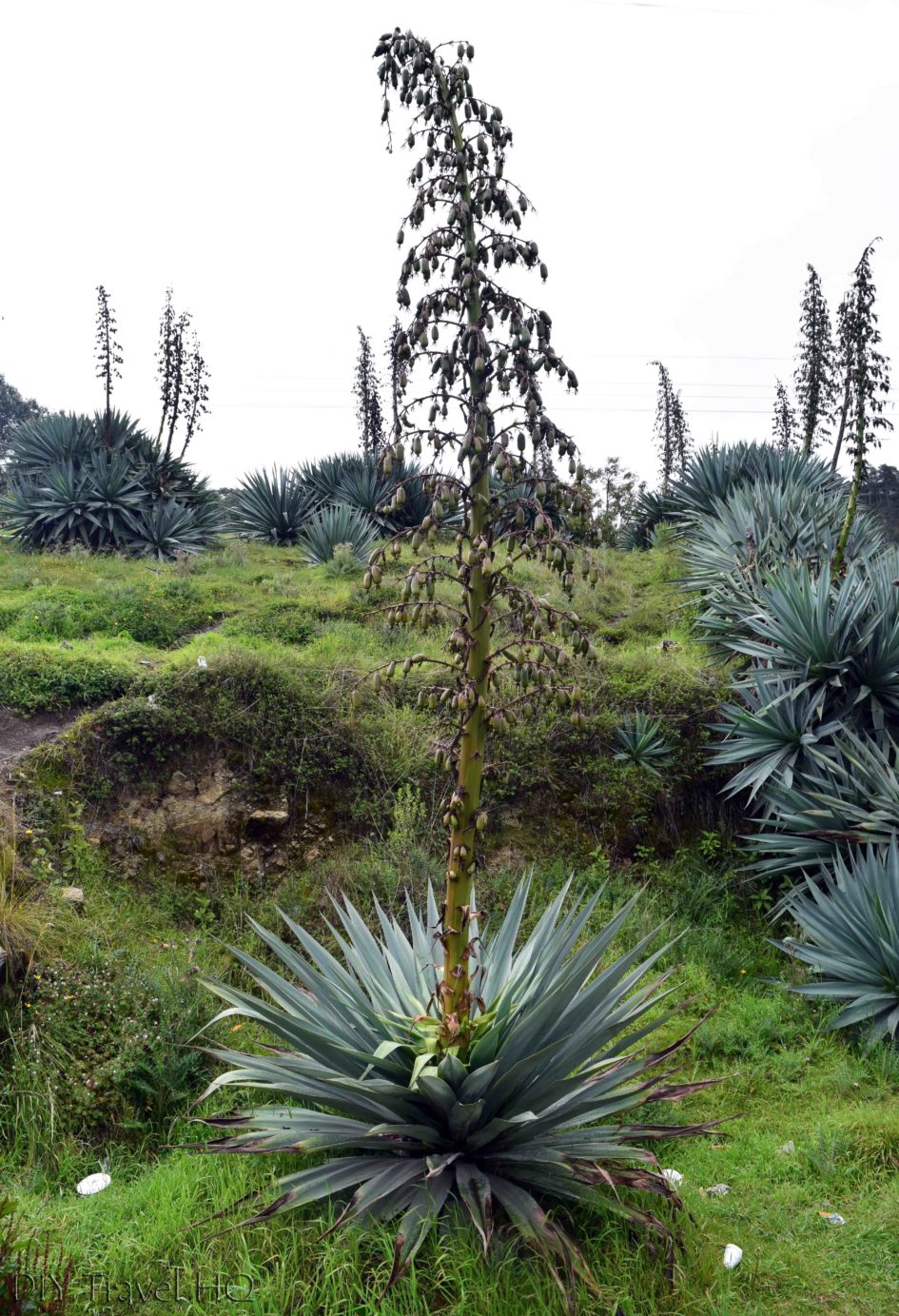 They used the succulents to secure the soil along the sides of roads, and as landscaping on top of stone walls.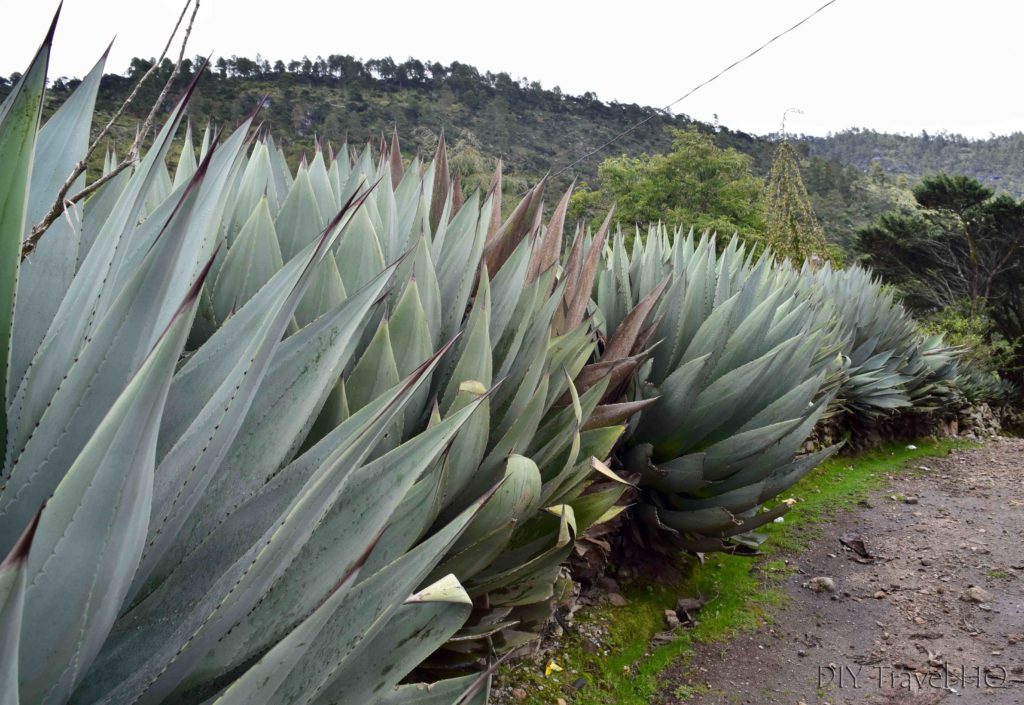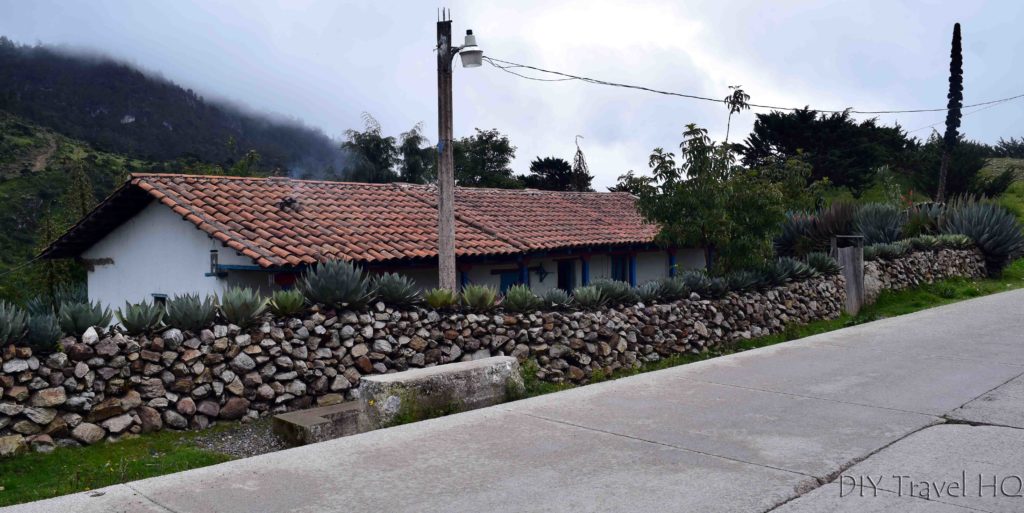 Animals
A remote village wouldn't be complete without animals. The most threatening were the turkeys. We tried to get closer to one for a better picture, but he started charging at us.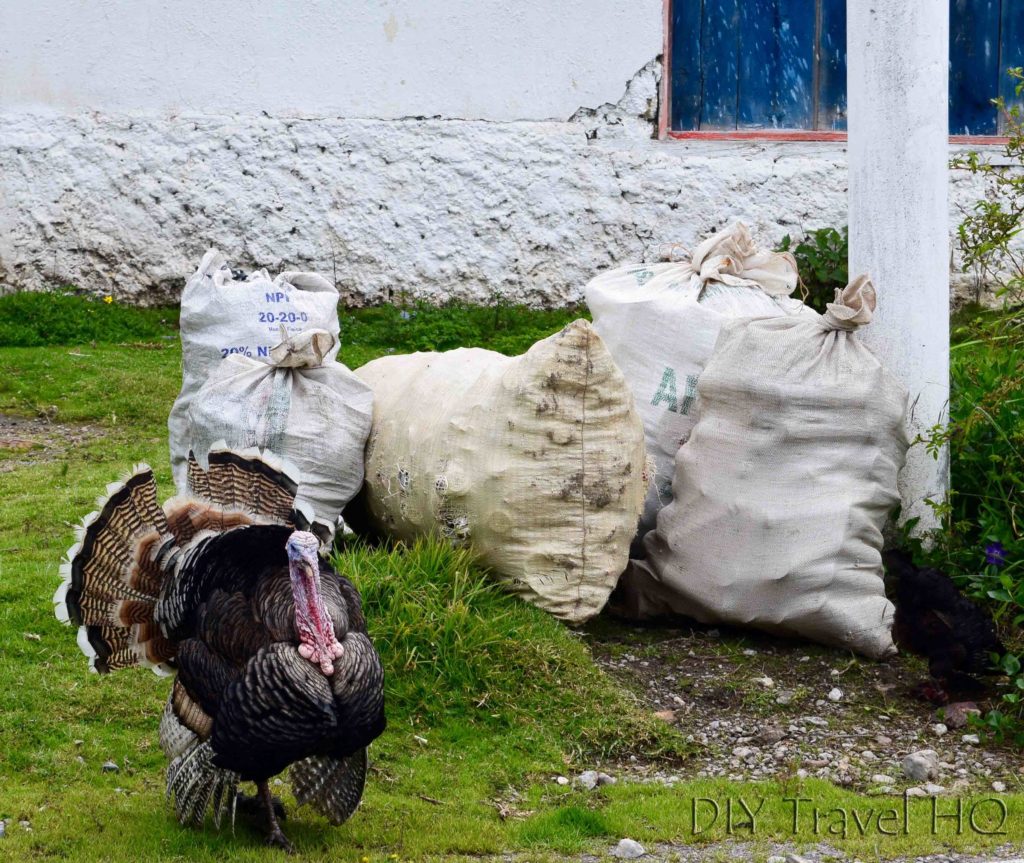 We watched two others either fighting or mating, but couldn't tell which one. Regardless, it was still fun to see one balance on a wire fence while peacocking given his size.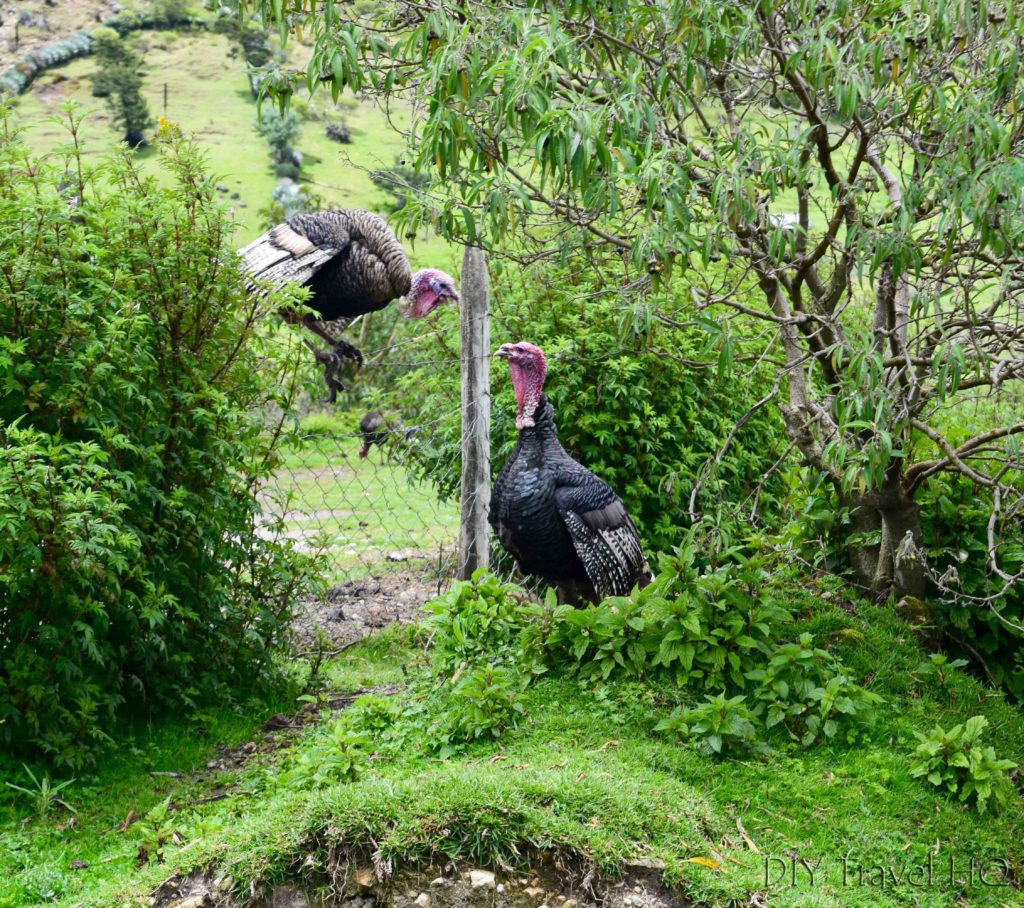 We didn't see any chickens, but the hens had houses built for them throughout La Ventosa, Guatemala.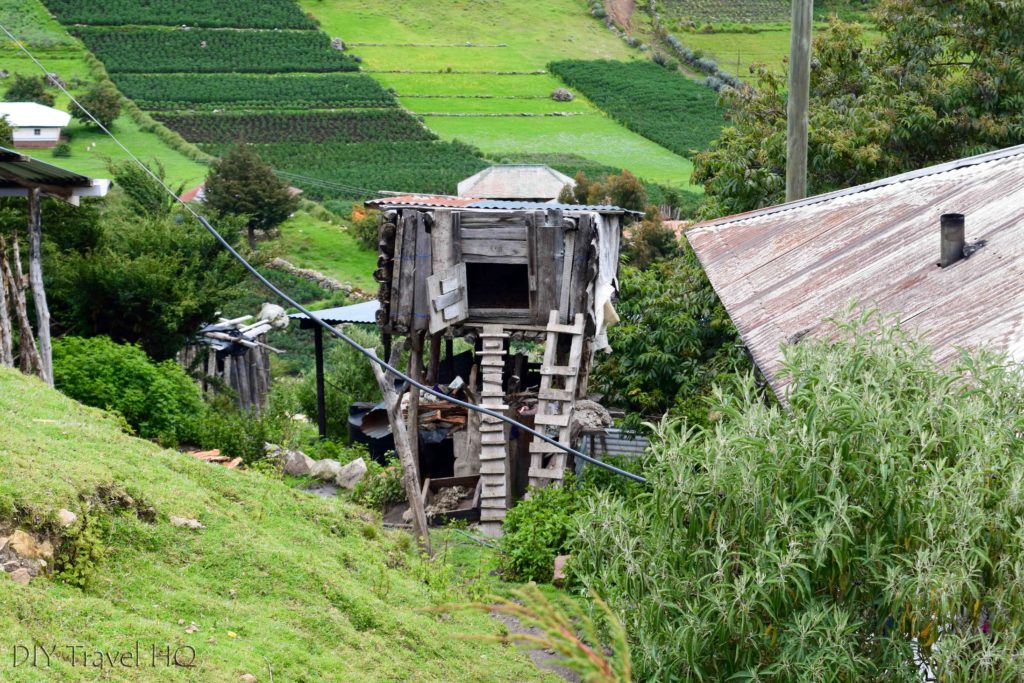 Grazing sheep were a very common sight, and several young boys were seen shepherding a flock. Their tool of the trade were not dogs or horses, but rather a whip that got the sheep riled up.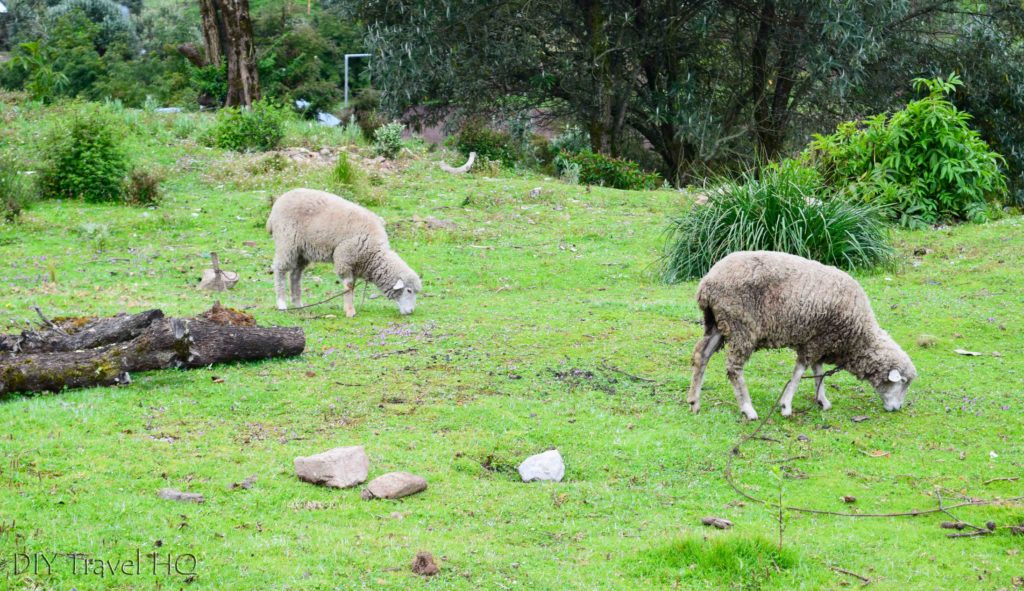 We usually associate pigs eating scraps and being dirty animals, but both pigs we saw were grazing just like all the other animals. I'm sure they would have loved to be untied, and left to forage through the vegetable gardens though.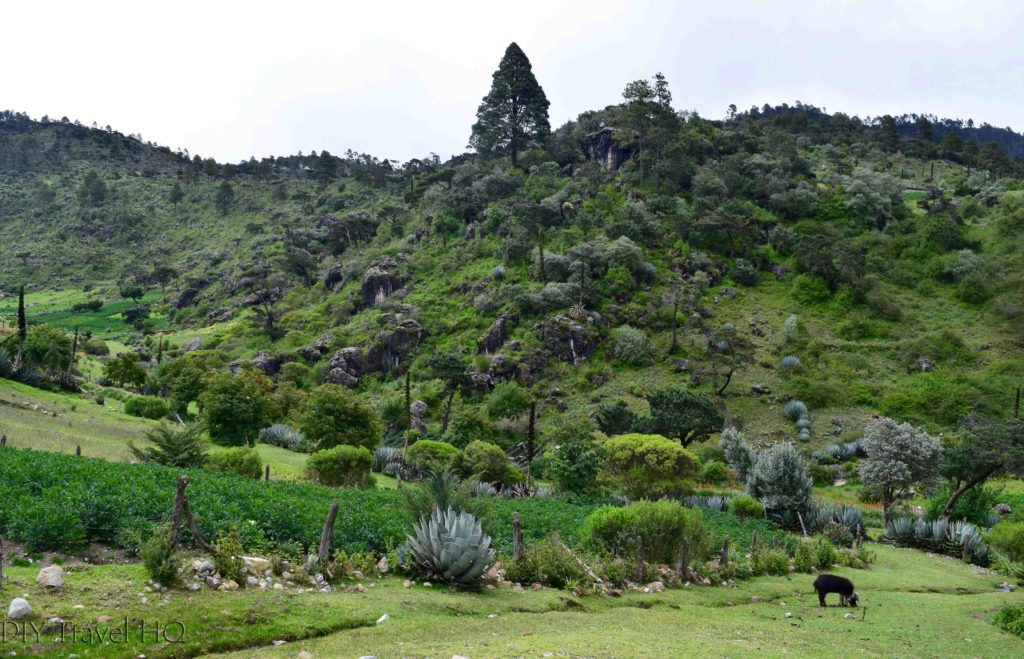 Our exploration of La Ventosa came to an abrupt end when the fog rolled in, and the Maya Mam village disappeared before our eyes. Perhaps it was all just an illusion, but we hope you enjoyed exploring La Ventosa as much as us.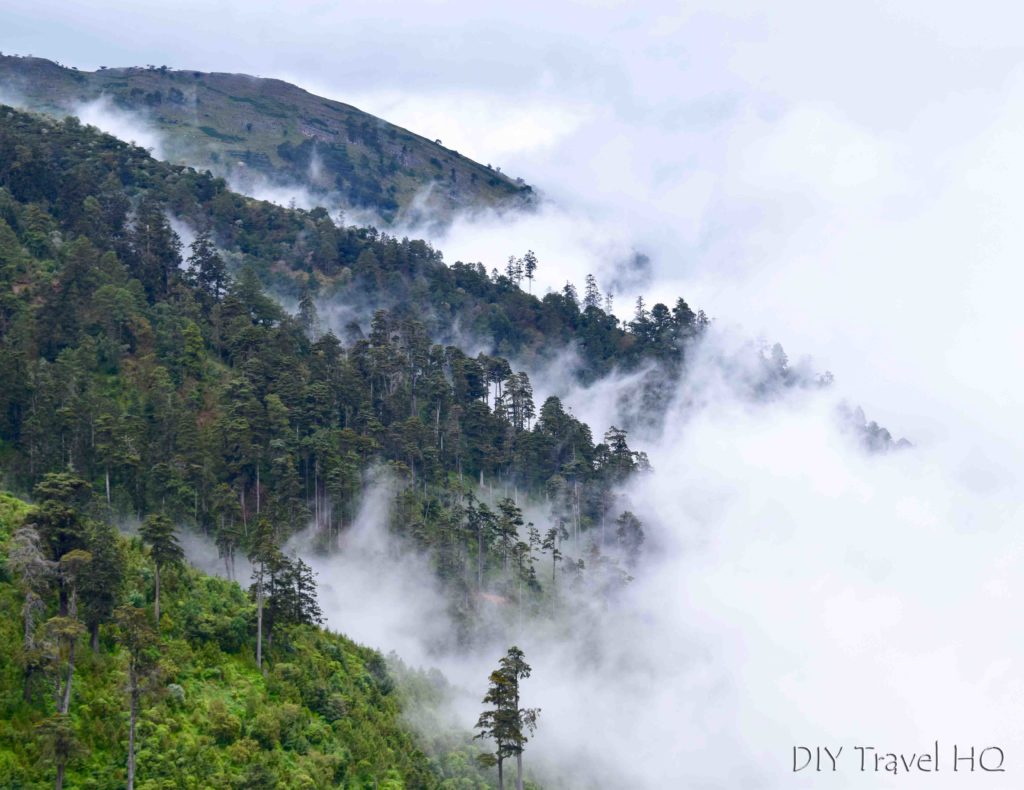 ***The Final Word – If you are in Todos Santos Cuchumatan and the weather is nice, there is no reason not to go hiking in the Cuchumatanes Mountains. Your total cost will be only Q20 for transportation if you go without a tour. ***
What's the highest elevation you have climbed?
Visited in August 2016
Updated February 2020
Disclaimer: This post contains affiliate links which means that we receive a small commission if you click on a link and purchase something that we've recommended, at no extra cost to you.