You don't need to splash out on a beach resort at Guardalavaca – find out how to get there by local bus, stay at casas for CUC$15 & walk to Playa Pesquero in our Guardalavaca Travel Guide!
Guardalavaca Travel Guide: Then & Now
When Christopher Columbus came upon Guardalavaca for the first time, he described it as the most beautiful place he had ever laid eyes on.
Personally, we here at DIY Travel HQ didn't love Guardalavaca but we are worldlier than Columbus ever was!?! There were many other places to visit in Cuba which we preferred.
To give him some credit, we did see glimpses of what he may found so attractive, before beach resort development.
The coastline of Guardalavaca is a long stretch of tropical beaches with turquoise water. It lies against a backdrop of green fields & rolling hills. 100 years ago, it was a key cattle-rearing region with a small rural settlement – the name Guardalavaca literally means "guard the cow".
These days, tourism is the number one cash cow. Since the 1970's, the landscape has been greatly obstructed by the onset of tourism & expansion.
Hotels & beach resorts are found all along the shore, while further back in Guardalavaca town, ugly sets of Soviet-style apartment blocks house a population of over 350,000 people.
Many of these apartments advertise as casa particulares, but they're some of the most unappealing ones you'll come across in all of Cuba.
In the rest of the country, rooms are rented in the more affluent homes. In Guardalavaca, your only choice for accommodation is in these small, rundown apartments.
Thankfully, there's cheap local Cuban food to be had & a beer dispensary shop selling cups of liquid gold for 6 pesos / $0.24.
* Guardalavaca Travel Guide Top Tip: You can pick up local cigars here too for 1 peso / $0.04 each.
Coming earlier from Varadero, Guardalavaca was a shock. We can't vouch for the beach resorts in either city but away from it, Varadero at least has a downtown area, filled with restaurants, shops, markets & all the amenities you need.
In Guardalavaca, there's no downtown, just a little plaza in the middle of some apartment blocks. Everything has been beautified in Varadero – Guardalavaca town is just downright ugly.
Guardalavaca can still be recommended though if you're a beach bum – just splash out on a resort or lower your standards. Most of all, spend as much time as possible at the beach.
Guardalavaca Travel Guide: Beaches
The main beach in Guardalavaca is about a 10 minute walk from the town "centre". It's pleasant but nothing outstanding, though we only visited in the twilight after a rain shower.
There are some nice rock formations & it looks like it definitely has potential for golden sands & turquoise waters, so go on a clear sunny day to enjoy this beach to the max.
Be prepared to walk a lot to visit Playa Pesquero as a local bus only takes you as far as the town of Melita (1 peso) – from there, it's a 4km walk under the hot sun.
Or you could be wiser & less frugal than us, and go by horse carriage.
I'm not sure if it was totally worth it but there was a beautiful beach at the end of the road. A lot of people too!
There are a few resorts here that claim priority on the beach, we were told that we could only use the palapas after 12 noon.
There was some construction happening on one end of the beach, undoubtedly another hotel, which was really unsightly.
Nevertheless, the shallow, warm turquoise water is sublime & Playa Pesquero is definitely one of the top beaches in Cuba.
To get back to Guardalavaca, walk or catch a ride back to Melita, then take a passing bus back to G-town.
* Guardalavaca Travel Guide Top Tip: Playa Esmerelda & Playa Caletica are other nice beach options closer to Guardalavaca.
Guardalavaca Travel Guide: Accommodation
The apartment block-casas to choose from are downright depressing. We checked out a few, they're uninspiring & there's no independence.
Most also started out asking for CUC$25 a night, which is crazy seeing as most didn't have a private bathroom, there's so much competition & the rooms are not as nice as elsewhere in Cuba.
We stayed at Casa Aida for CUC$15 with air-con & bathroom outside the room. If you're standing in front of the beer dispensary shop, it'll be on your left, ground floor.
* Guardalavaca Travel Guide Top Tip: Don't be afraid to bargain & shop around for a casa!
How to Get to Guardalavaca
From Baracoa, take a jeep to Moa. It costs CUC$2 & takes 2 hours.
In Moa, take a colectivo taxi to Holguin: CUC$4, 2hrs 45mins.
In Holguin, you can catch colectivos to Guardalavaca on Av XX Aniversario, just up from the intersection with Av de los Libertadores. However, the colectivos will want CUC$5 / $5 from you (then 2 people for CUC$6) when locals probably pay around CUC$1.
Just walk further up the road & join the group of waiting locals. A bus goes from here to Guardalavaca for just 5 pesos / $0.20 & takes around 1 hour.
How to Get Out of Guardalavaca
To get out of Guardalvaca by local transport in Cuba, wait on the side of the main road – keep walking out of the town, pass the bridge until you see a group waiting. There's also another area with a lot of parked buses but their schedules are limited.
We caught an air-conditioned Transtur mini-van to Holguin for 10 pesos / $0.40 – local transport should be 5 pesos / $0.20. The ride is one hour.
All transport should drop you off near a large bus station, Terminal de Omnibus Intermunicipal. There were no departures for our destinations, Las Tunas.
We had to take a bus to the National Station for 50 cent pesos / $0.02 (I think this is the same place for Viazul). Then we had to walk up the road a little, to a bus stop with many people waiting. Here, we eventually caught a camion to the Saturday night street party in Las Tunas (20 pesos / $0.80).
[put_wpgm id=87]
*** The Final Word – Come with low expectations & plenty of DIY spirit & you won't be disappointed ***
What beaches do you think are over-rated?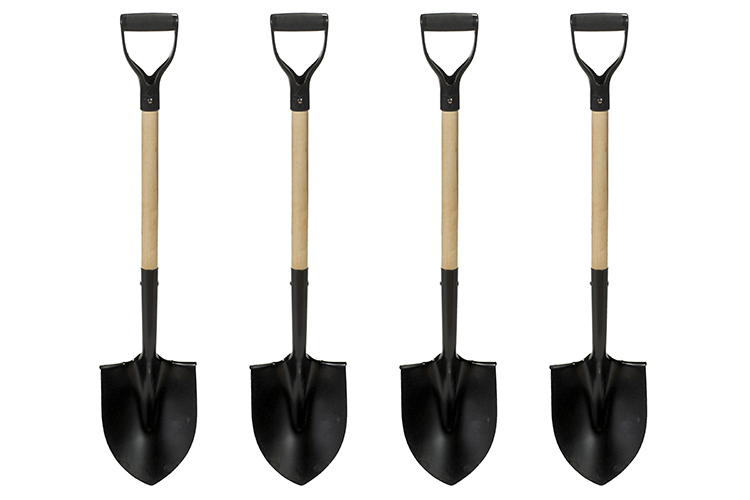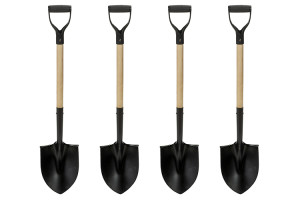 Easy DIY travel outside city centres using public transport
Visited in June 2016