It's super-easy to obtain a Cuba Tourist Card in Mexico – we'll show you exactly how it's done along with everything you need to know about Cancun Airport.

Cancun Airport Bus
Before we show you exactly how to get a Cuba Tourist Card in Mexico, let's take a look at how to get to Cancun International Airport in Mexico on the Cancun airport bus.
From downtown Cancun, take a bus from your accommodation to the ADO bus terminal – bus tickets cost 8 pesos / $0.45.
At ADO, take the Cancun airport bus to Cancun International Airport. Tickets cost 68 pesos / $3.85 & the ride takes 30 minutes in air-conditioned bliss.
You could also arrange an airport transport here.
Cancun International Airport
Cancun International Airport is open 24 hours but it doesn't make it comfortable for you to sleep there.
As you enter, the only seats are the few rows on your left, and the seats have arm rests between them so it's impossible to lay down.
People were sleeping on the tile floors here & around the airport. If you plan to do this it's recommended that you travel with an anti-theft backpack.
Apart from the seating area, the air-conditioning through the rest of the terminal is freezing, so consider this if you're planning to spend the night!
Getting a Cuba Tourist Card at Cancun Airport
As you approach the line to check-in to your flight to Havana, you'll be stopped by an airport staff member & asked to purchase a Cuba Tourist Card at Cancun Airport.
It costs 300 pesos or US$20 – paying in pesos is a much better deal. Just hand over your passport & the staff member will fill in the details on the visa for you.
You may need to have a Cuban address to include on the Tourist Card. We recommend Booking.com for the best rates & selection of accommodation in Cuba.
As we found out later, the check-in process is also the only kind of immigration there is. The airline worker will take your Mexican immigration card from you.
Next, just go through security as normal & head to your gate. It's that easy to obtain a Cuba Tourist Card in Mexico!
Although Cuba is a very safe country to travel in, we always recommend purchasing travel insurance before any trip. We've been using World Nomads in our travels through 80+ countries over the past 12 years. It's the best-value provider we've found in terms of price and coverage and we haven't had any issues when we've had to make (fortunately) minor claims.
Flight from Cancun to Havana
Our Interjet flight was short & scenic.
We flew over Cancun's incredible coastline, into a sea of clouds, pass the karst mountains of Vinales, across the patchwork farms of the countryside & into the runway of Havana Airport – all in less than an hour.
Our flight cost approximately US$200 return. We were served a drink & 2 packs of cookies – always a treat!
For the full story, see part 2 of our flight experience…
The Complete Guide to Havana Airport
Don't forget to enter in your text.
Read more
Did you enjoy reading about how to get a Cuba Tourist Card?
Pin it and help others find it too!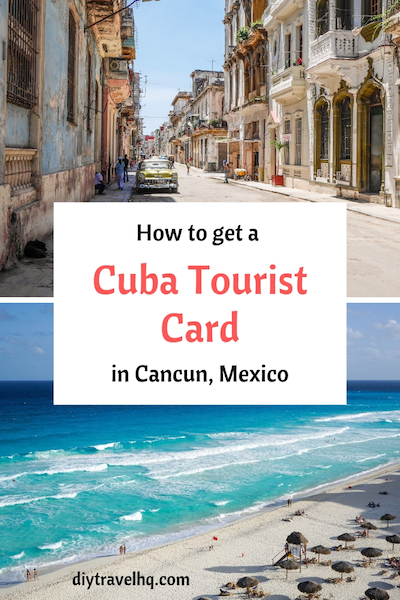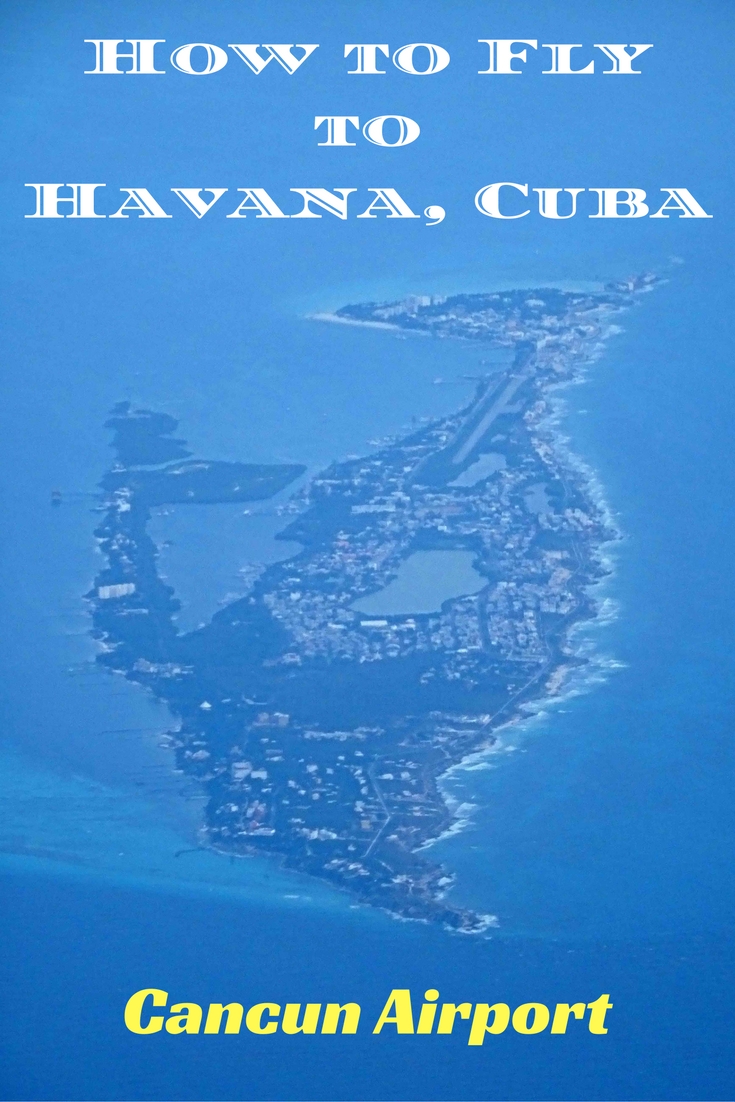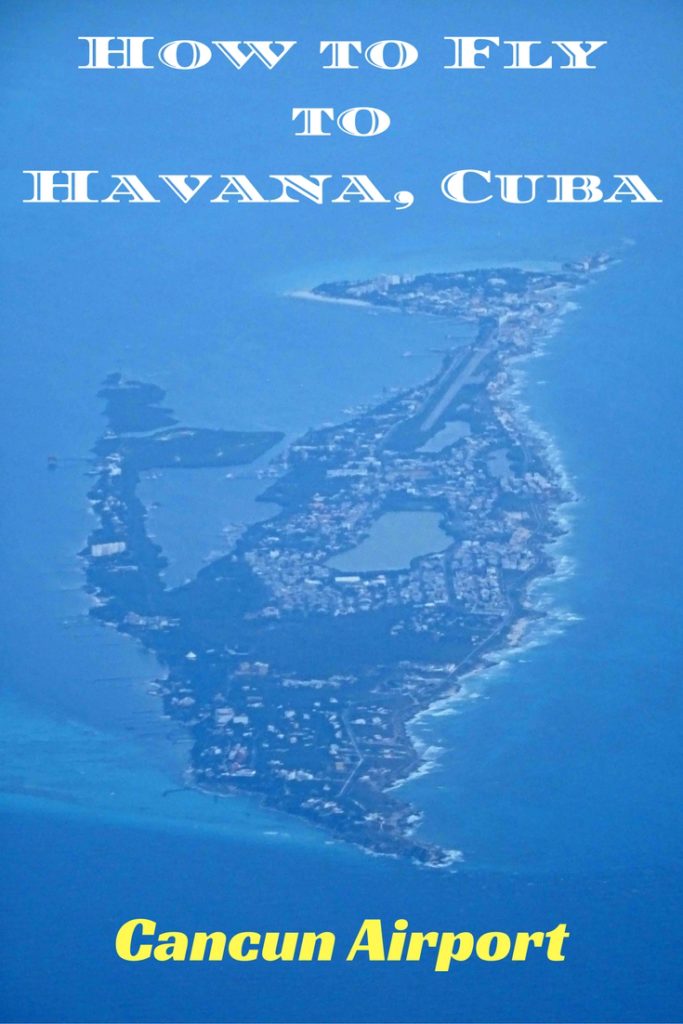 *** The Final Word – It's super easy to get a Cuba Tourist Card in Mexico *** 
Do you have any other questions about flying from Cancun to Havana?
* This post contains affiliate links, which means that we receive a small commission if you click on a link & purchase something that we have recommended – at no extra cost to you.
Visited in May 2016