Cuba is an island paradise with something for all budgets – find out the 5 best beaches in Cuba for snorkeling, diving or simply relaxing in the sun.

Check accommodation prices in Cuba now
We visited 5 of the most popular & easily accessible beaches on our 30 days in Cuba.
There are many other fine stretches of sand including:
the hidden beaches of Playa Jibacoa
the spectacular keys of Villa Clara
world-class diving off Isla de la Juventud & Maria la Gorda
Top 18 Places to Visit in Cuba
Take full advantage of the 30 day visa & experience Cuba before it changes forever – find out where to go in Cuba in our 1 month itinerary!
Read more
Is Cuba Safe to Visit?
Before continuing with our list of the Cuba's top beaches let's chat briefly about travel safety.
Safety is the first thing most people consider before traveling to Cuba.
As of early 2019, the US Government is issuing a Level 2 travel advisory for Cuba and for travelers to exercise increased caution.
The Australian Government advises travelers to exercise normal safety precautions (or Level 1).
You can check the current travel advisories of both governments here and here.
Of course, you should consult your own government advice as well. Circumstances can change fast.
We recommend purchasing travel insurance before any trip to Cuba. We've been using World Nomads in our travels through 80+ countries over the past 12 years. It's the best-value provider we've found in terms of price and coverage and we haven't had any issues when we've had to make (fortunately) minor claims.
For more details check out our World Nomads review here.
Get a quote for travel insurance now
Best Beaches in Cuba
#1. Varadero & Playa Coral
People don't simply keep flying in from the other side of the world to spend their vacation at any old beach. After Havana, Varadero is the top holiday destination in Cuba – and it delivers.
While the sand isn't as white as in the tourist brochures, it is a very pale blonde. Who cares when the beach is this soft & silky, fronting clear turquoise waters. The beach seems to stretch on as endlessly as the ocean.
We visited the Western end & the beaches here were beautiful to relax & swim in: the waves are calm & water is warm & shallow. But it can also get quite crowded – kite-surfing is very popular & we even saw a wedding being set-up.
The Western beaches are located in the downtown area, close to restaurants & shops to buy snacks & drinks to take to the beach.
The further east you go, the more exclusive the resorts & guests. Most wristband-wearing tourists are on all-inclusive packages, fully content to spend a week or 2 indulging in their little air-conditioned bubble or lazing at the hotel beach.
What's more, excellent snorkeling can be found at Playa Coral, just 15km from Varadero.
A long, thin slice of paradise off the northern tip of Santa Marta, Varadero's unbroken 20km of sand & surf is easily #1 on our list of the most beautiful beaches in Cuba.
We recommend Lonely Planet's Cuba travel guide
to help you plan your trip.
Tour options:
#2. Playa Larga & Playa Giron
Playa Larga is best known for the Bay of Pigs invasion, but it is also one of the nicest beaches for budget snorkeling & diving opportunities.
The Bay of Pigs dive sites are perfect for new and budget divers.
There are excellent sites along the shoreline from Playa Larga to Playa Giron, and even inland as well. Best of all is that each dive is only CUC$25 inclusive of equipment and transportation.
Tucked behind a collection of administrative buildings is Playa Larga. The sand leaves a lot to be desired, but the water is ideal.
In the morning, the bay is smooth as glass before gentle waves begin to roll in during the afternoon. The water is pristine, and still waist deep 30 meters out.
There are also a large amount of trees along the shore that provide shade.
* Top Tip: Try to time your visit for a weekday, as what is typically a peaceful retreat can quickly overflow on weekends.
#3. Guardalavaca & Playa Pesquero
The coastline of Guardalavaca is a long stretch of tropical beaches with turquoise water. Lying against a backdrop of green fields & rolling hills, it's one of best beaches in Cuba.
Hotels & beach resorts are found all along the shore.
Guardalava beach is pleasant but nothing outstanding, though we only visited in the twilight after a rain shower. There are some nice rock formations & it looks like it definitely has potential for golden sands & turquoise waters, so go on a clear sunny day to enjoy this beach to the max.
The best beach on the Guardalavaca coast is Playa Pesquero, 18km from Guardalavaca town. The shallow, warm turquoise water is sublime but you share it with many guests from nearby resorts.
* Top Tip: Playa Esmerelda & Playa Caletica are other nice beach options closer to Guardalavaca.
#4. Playa Santa Lucia & Playa Los Cocos
Playa Santa Lucia needs some TLC, but that shouldn't stop you from visiting – there's excellent diving, shark hand-feeding & the secluded Playa los Cocos made it a great stay for us.
Playa Santa Lucia is little more than 10 feet wide along most of the coast. If you want to sunbathe, then you need to do so in the water. You can walk at least 100 meters out before you have to swim. The water is also pleasantly warm.
There's a serious lack of tourist infrastructure at Playa Santa Lucia (eg. no casas & 1 hotel) so you're best off staying at an all-inclusive resort.
The better, but more remote beach is Playa los Cocos located in La Boca. You still have areas with sea grass, but the beach is sublime. And the beach actually exists, with fine sand to relax on. Take advantage of the free shade umbrellas as well.
On the way to Playa los Cocos, look out for flamingoes in the lagoons.
We do hear wonderful things about the dive sites, but cannot verify. The featured dive at Centro Internacional de Buceo Shark's Friends is a hand-feeding of resident sharks (CUC$69). Let's hope they are truly friends so that no one gets hurt.
Playa Ancon was our least favourite beach in Cuba.
We visited the beach in front of Hotel Club Amigo Ancon – with its Soviet-style building in the background, the atmosphere & surroundings were really unappealing.
The sandy beach felt cramped & there was a lot of sea grass in the water, making swimming really unenjoyable.
The water wasn't that clear or blue either.
However, Playa Ancon may be convenient for travellers on a short vacation as it's only 15km from Trinidad, with a couple of affordable, all-inclusive resorts right on the beach.
Did you enjoy reading our list of the Top Beaches in Cuba?!
Pin it and help others find it too!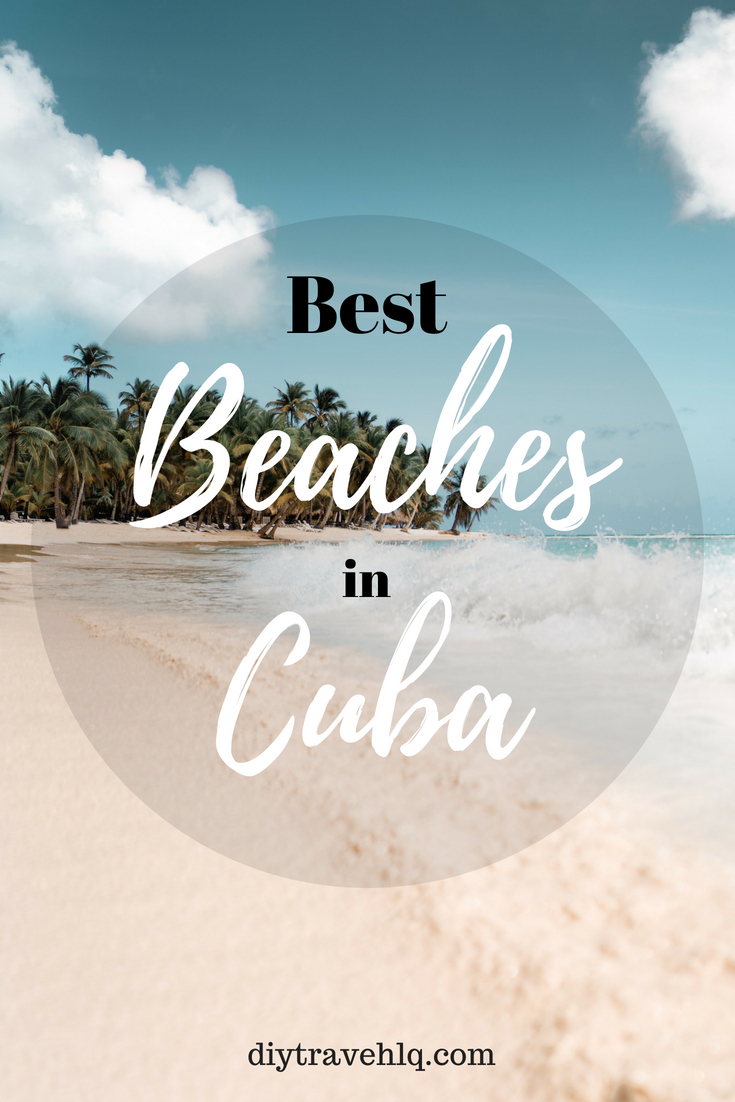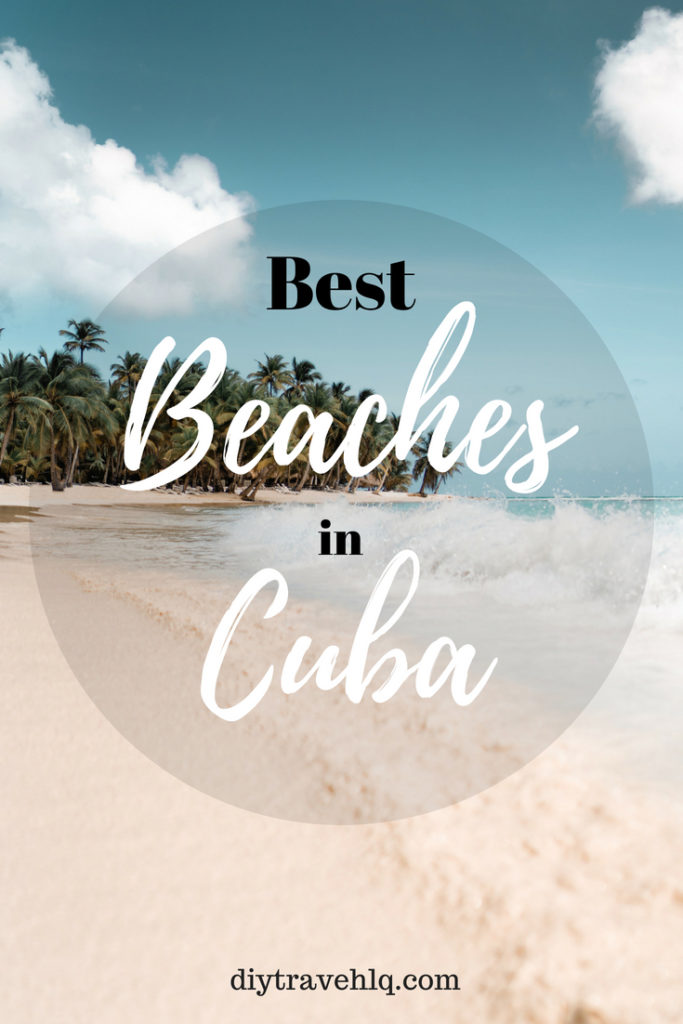 [put_wpgm id=73]
*** The Final Word – Whichever beach you choose, dive straight in! ***
What do you think are the best beaches in Cuba?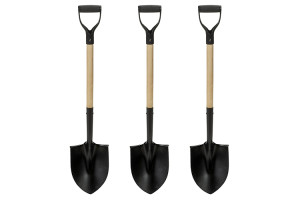 Accessible DIY travel to more distant locations via multiple connections or longer forms of public transport
Disclaimer: This post contains affiliate links, which means that we receive a small commission if you click on a link & purchase something that we have recommended,at no extra cost to you.
Visited in June 2016