Playa Ancon is just 15km from Trinidad but it's almost not worth the hassle – find out why we rate it as the worst beach in Cuba. 
Check Playa Ancon accommodation prices now
Why Playa Ancon is the Worst Beach in Cuba
Apart from its timeless colonial centre, Trinidad is also a major tourist destination due to its proximity to the beach.
Playa Ancon is located just 15km away geographically & it's a popular getaway for travellers & locals alike.
However we didn't like Ancon beach at all.
The sandy beach felt cramped & there was a lot of sea grass in the water, making swimming really unenjoyable. The water wasn't that clear or blue either.
We visited the beach in front of Hotel Club Amigo Ancon – with its Soviet-style building in the background, the atmosphere & surroundings were really unappealing.
The nicest thing was being able to relax under the shade of a palapa.
Better Beaches in Cuba
However, Playa Ancon may be convenient for travellers on a short vacation as it's only 15km from Trinidad, with a couple of affordable, all-inclusive resorts right on the beach (including Brisas Trinidad del Mar)
Although Cuba is a relatively safe country to travel in, we always recommend purchasing travel insurance before any trip. We've been using World Nomads in our travels through 80+ countries over the past 12 years. It's the best-value provider we've found in terms of price and coverage and we haven't had any issues when we've had to make (fortunately) minor claims.
For more details check out our World Nomads review here.
Get a quote for travel insurance now
If you're already planning to visit other beaches in Cuba, we recommend giving it a miss & enjoying all your time in beautiful Trinidad. Check out Lonely Planet for more travel inspiration in Cuba.
Playa Ancon is rated as the best beach on the mediocre south coast but we much preferred Playa Larga.
But if you're really into the sand & surf, head to the north coast & beach hop around:
Best Beaches in Cuba
Cuba is an island paradise with something for all budgets – find out the 5 best beaches in Cuba for snorkeling, diving or simply relaxing in the sun
Read more
How to Get to & from Playa Ancon
To get to Playa Ancon by local bus, head south out of Trinidad (on Calle Real) – ask locals for the bus stop. However, the bus comes infrequently, we waited over 1 hour.
The ride costs 1 peso / $0.04.
To get back to Trinidad, take the workers bus from Hotel Club Amigo Ancon – this is also infrequent, ask around for times.
We caught a bus at 5pm, the ride cost 1 peso / $0.04.
If you're short on time, it's worth considering taking a taxi or bicycle.
Did you enjoy reading about Playa Ancon?
Pin it and help others find it too!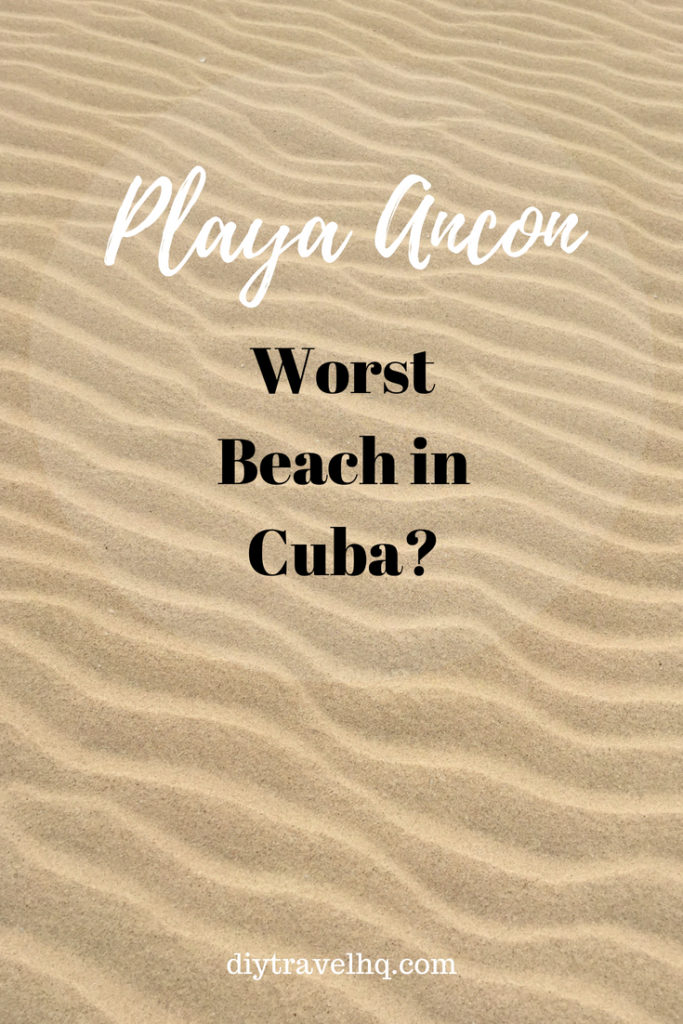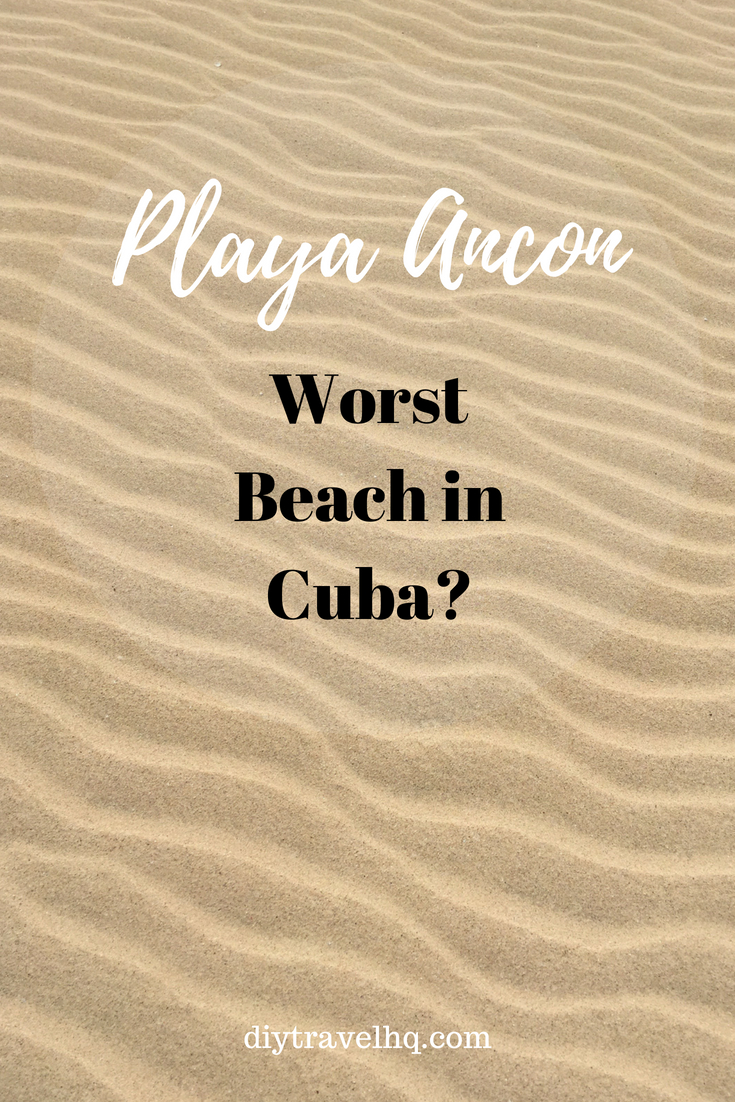 [put_wpgm id=72]
*** The Final Word – don't waste your time in Playa Ancon, stay in dreamy Trinidad ***
What do you think is the worst beach in Cuba?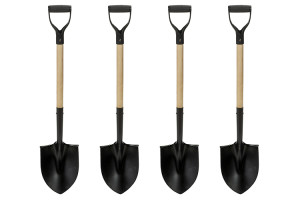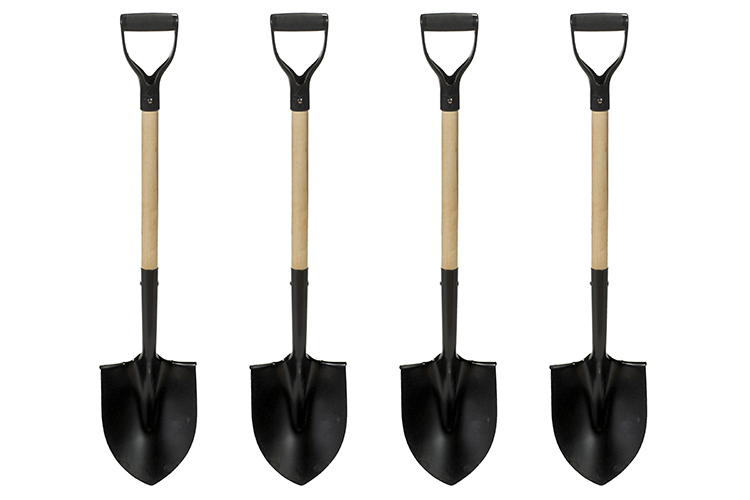 Easy DIY travel outside city centres using public transport
* This post contains affiliate links, which means that we receive a small commission if you click on a link & purchase something that we have recommended – at no extra cost to you. This helps us to keep our site running so we can continue to provide free content. Thank you for your support!
Visited in June 2016