Backpacker travel insurance isn't cheap but you can save money with the right policy – check out my World Nomads review for the top things to consider and the outcome of my claims.
Travel insurance for backpacking is hard to swallow, especially if you're a long-term traveler like me.
World Nomads has been my 1 & only provider for the past 12 years. They're the best backpacker travel insurance provider I have found.
My last policy for 7 months of travelling worldwide cost $392 / AU$499, which worked out to $56.15 / AU$71.30 a month (prices are subject to change & vary by a number of factors).
Before each trip, I dread having to buy travel insurance. It's not something tangible that you can see or feel so it's very hard for me to part with the money – especially when you hope that you won't have to use it at all!
Unfortunately it's a necessity and you really need to factor in the cost when budgeting for your travels.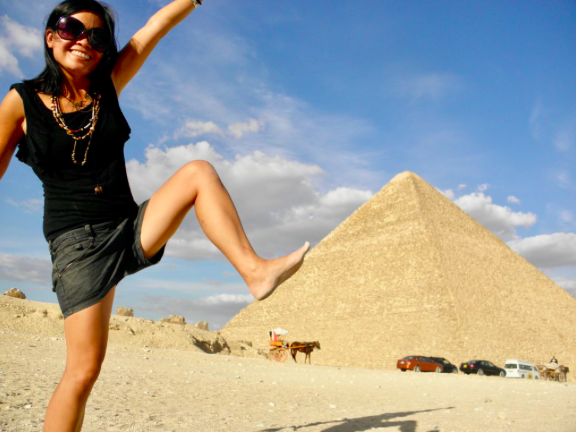 World Nomads Travel Insurance Review
I've purchased 12 backpacker insurance policies with World Nomads between November 2006 and November 2018.
In those 12 years I've travelled to 83 countries on trips lasting up to 2.5 years.
Before every trip, I search online determined to find a cheaper policy than World Nomads.
Many providers appear cheaper at first glance but after looking at it closer & factoring in eligibility & what's covered, there's never been a better option.
Over the years I have spent way too many hours searching for travel insurance only to go back to World Nomads each & every time.
World Nomads not only offers the cheapest travel insurance that I have found but they also provide the best value in terms of what's covered.
I have made 4 claims in 12 years & 12 policies, 3 of which were successful. I also had 2 incidents which I didn't claim for. I will go into all of this in much more detail later in my World Nomads review.
First I want to talk about the important factors to consider when buying travel insurance.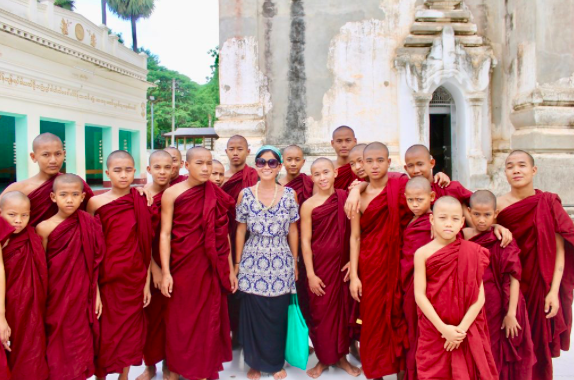 Things to Consider Before Buying Backpacker Travel Insurance
#1. Where are you going?
The cost of your World Nomads travel insurance is going to differ depending on which countries or regions you will be travelling to.
Let's take a look at the cost of a Standard Plan for a 1 week trip for a US resident to a variety of destinations:
Asia = $50.50
Europe or Africa = $62.00
South America = $64.00
North America or Worldwide = $70.00
(Prices as of 9 Feb 2018 & subject to change)
Or get a quote for your next trip:
Get a quote for travel insurance now
Don't worry if you don't know every country you will be travelling to. As long as your policy coverage is at the same level or higher, you should be covered.
For example if you list Europe on your travel insurance policy but you travel to Asia, you should still be covered in Asia.
However if you travel to the US on your Europe travel insurance policy, you wouldn't be covered in the US. You would need to buy a separate travel insurance policy for the US.
If you want your backpacker insurance to be completely flexible, you can select Worldwide coverage. The most expensive continent for travel insurance is North America (eg. Canada & the US) . Do not select Worldwide coverage if you will not be traveling to North America.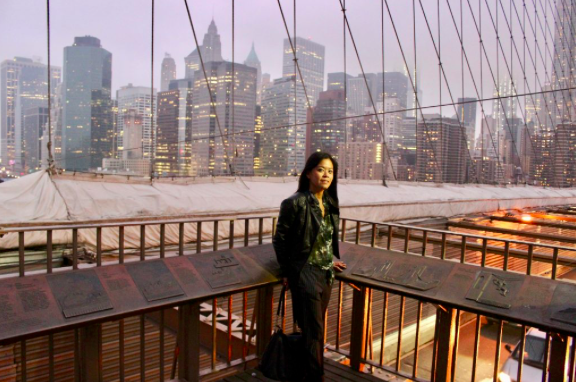 #2. Will you be travelling to any "dangerous countries"?
Not all countries are covered under World Nomads.
I had backpacker insurance when I visited 18 countries in Africa in 2010-2011. My policy included Africa but I was not covered for the countries where there were specific "Do Not Travel" warnings from the Government.
At the time I believed this included countries like Mauritania & Mali so I was completely uninsured while I was in those countries, despite having travel insurance.
US residents should consult the Travel Advisories from the US Department of State.
Australian residents should consult Smart Traveller.
If you know which countries you will be travelling to, include them in your quote on the World Nomads website, not just the region. World Nomads will inform you if you can be covered for that country.
Keep in mind that Government warnings can be changed at any time, without notice.
#3. How long will you be travelling for?
The longer you travel for, the cheaper your policy will be by the daily rate.
Let's take a look at the cost for a World Nomads Worldwide Standard Plan for a US resident for different lengths of time:
1 week = $70 ($10 a day)
1 month = $155.50 ($5.18 a day / $155.50 a month)
3 months = $406.00 ($4.51 a day / $135.33 a month)
6 months = $572.00 ($3.17 a day / $95.33 a month)
1 year = $922 ($2.56 a day / $76.83 a month)
These prices are as of 9 Feb 2018 & are subject to change.
If you will be travelling for a long period, it's best to purchase all your travel insurance upfront. It will seem like a lot of money upfront but it will save you money in the long run.
If you don't have a return date, estimate how long you plan to be away for. You can always buy more insurance cover if you extend your trip (new policy).
Australian residents also have the option to extend a policy while travelling.
In both situations, it will cost you more than buying it all upfront from the beginning.
I have purchased travel insurance and come home sooner than the policy expiry date but I still saved money from buying it for eg. 1 year rather than several months at a time.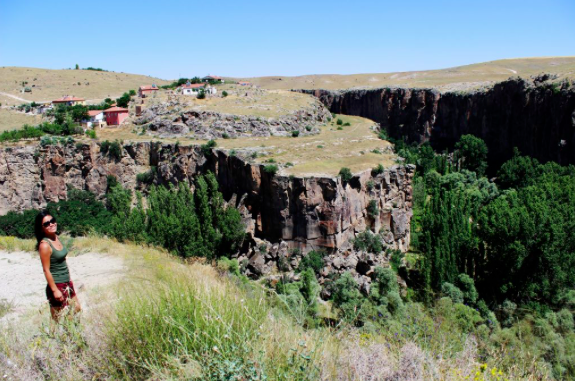 #4. What activities will you be taking part in?
World Nomads provide the best backpacker travel insurance because they cover over 200 adventure sports & activities in their policies. However not all of them are included in the Standard Plan.
The list of adventures covered also depends on your country of residence.
Some of the activities covered are very specific. For example the Standard Plan covers camping up to 19,685 feet but the Explorer Plan includes camping up to 22,965 feet.
Please consult the activity list on the World Nomads website before selecting a Standard Plan or Explorer Plan. If an activity is not listed, it is not covered under any plan.
Of course most backpackers don't plan every activity on their travels – just be aware of what is & isn't included in your travel insurance and assess your risks from there.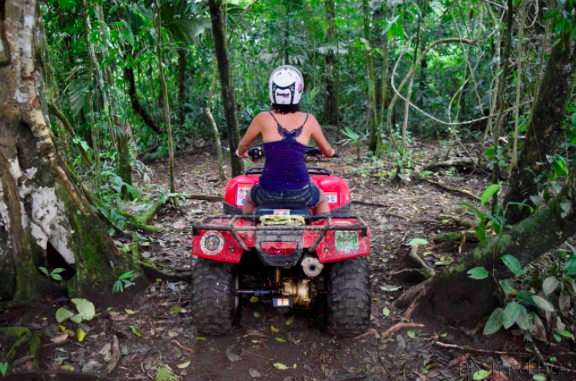 #5. Will you be travelling with high-value items?
The maximum amount you can be reimbursed by World Nomads for each item depends on your country of residence.
For US residents it is $500 under the Standard Plan and $1,500 under the Explorer Plan for Baggage & Personal Effects.
For example if your new $4,000 Apple MacBook Pro was lost or stolen you would only receive $500 or $1500 depending on your plan.
For jewelry & fur, the combined maximum benefit is $500 under both plans.
If your new $2000 diamond ring and $1000 fur coat were lost or stolen, you would only received $500.
In total for Baggage & Personal Effects you are only covered for $1000 under the Standard Plan and $3000 under the Explorer Plan.
Residents of certain countries (such as Australia) may be able to pay a premium to cover high-value items but not the US.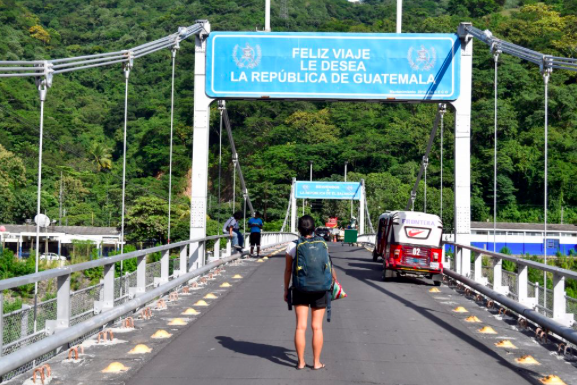 Tips on Buying Travel Insurance
#1. 10 Day Satisfaction Guaranteed Period
Residents of the US can receive a full refund of their World Nomads policy if they cancel within the 10 day satisfaction guarantee period, provided that the policy has not started yet.Australian residents have a 14 day cooling period.
#2. Read the Fine Print
Read all the fine print before purchasing any type of travel insurance. World Nomads has all their policies online – it's clear and easy to read.
Familiarise yourself with their policies so you will have some idea of what to do if something untoward happens on your travels.
#3. Take Photos of Belongings & Receipts
Take & back up photos of all your belongings & receipts before travelling in case you need to claim for them. This will make the claiming process a lot easier & faster, especially if you're still traveling.
If you no longer have receipts, take photos of packaging or anything else that shows ownership.
#4. You Can Claim After Your Trip
You can claim online while traveling or after you return home, even when your travel insurance policy has expired.
After all, it can take awhile to get all your receipts and documentation together. I have claimed between 2-4 months after the incidents occurred, without any issues.
#5. Don't assume you're always covered
Just because you have travel insurance doesn't mean you're covered for anything & everything at all times.
There can be many exclusions which prevent you from making a claim such as:
Where the incident occurred
The time of the incident
What was lost, stolen or damaged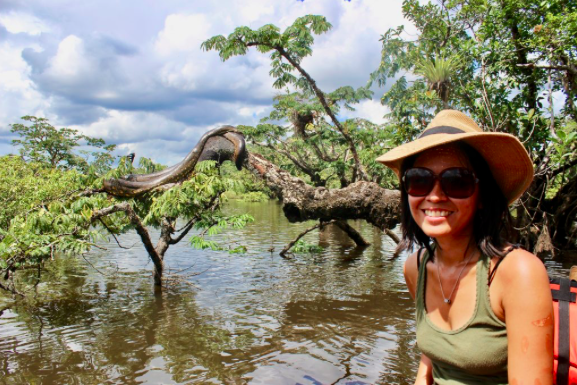 World Nomads Claims: Approved
#1. Overseas Medical Claim – China, 2008
Description on World Nomads Claim Form: I am making a claim for treatment of a motorcycle burn I received while travelling in Laos. I paid a company called X-plore Asia for a bus journey from Vientiane, Laos to Phnom Penh, Cambodia.
In Pakse, we were transferred from a bus to a mini-van, and just before the border, I was transferred to a motorcycle to take me across the border. It started to rain, and we made a stop just before the border. It was at this point as I was getting off the motorcycle that I burned my right calf on the engine/pipe.
Special Conditions: All receipts & medical notes had to be translated from Chinese to English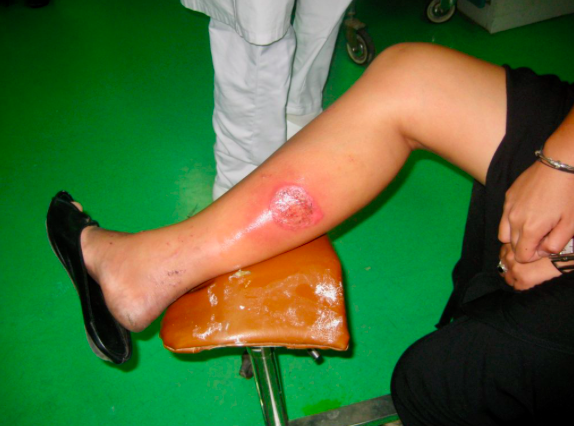 Incident date: 30 September 2008
Claim date: 10 November 2008
Claim settlement & payment date: 24 November 2008
Overseas Medical & Dental Expenses Allowance Limit: $5,000,000
Total Amount Claimed: AU$162.76
Less Excess: AU$100
Total Payable: AU$62.76
World Nomads Policy Duration: May 2008 to May 2009
Cost: AU$496 (AU$41.35 per month)
Destinations: Worldwide, excluding USA, Canada & Japan
Notes: In hindsight it was not worth it for me to make this claim. It was my first time making a travel insurance claim & I didn't factor in the $100 excess, which means I was only paid AU$62.76.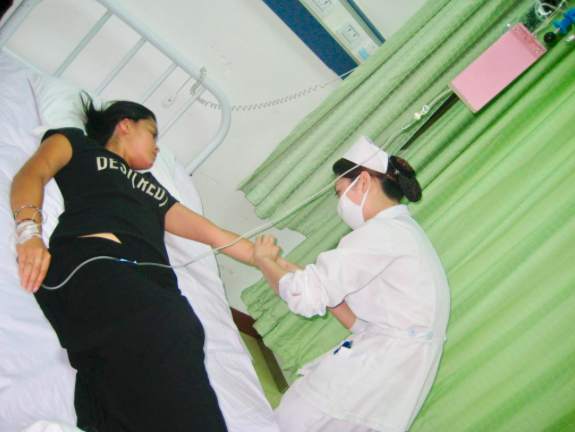 #2. Personal Belongings Claim – Ecuador, 2013
Claim: Stolen Canon EOS 600D Twin IS Lens Kit, Samsung Galaxy Pocket, Ipod Classic and Dolce & Gabbana Sunglasses
Description on World Nomads Claim Form: On the 30th of November 2013 I took a bus from Cuenca to Vilcabamba, Ecuador at approximately 11am. At approximately 12:30pm we changed buses. I usually have all my valuables (phone, camera, ipod, laptop) with me on my lap but in this instance, I felt bad motion sickness and stomach cramps, so I put all my bags on the floor in front of my seat/feet.
I drifted in and out of sleep for around 30 minutes, like the other passengers around me. I had a headache so I went to look in my bag for a panadol. In the course of this action, I picked up my camera bag, which felt surprisingly light.
Curious, I opened it and to my utter shock, found that it was completely empty – missing was not only my camera & additional zoom lens but also my phone, ipod, sunglasses and purse (I keep all my valuables together so it is easier to keep track of). I thought that my camera & other items must have somehow fallen out so I looked under the seats and around the bus but found nothing. I asked the people around me, they were unresponsive and unhelpful.
After awhile, I came to the conclusion that the person behind me must have reached under my seat, opened my camera bag and taken out all the items. I was sitting in the 2nd to last row. The person now sitting behind me was not the same person that had been there when I got on the bus. I lost a lot of things but I am grateful that my laptop & hard drive with many irreplaceable photos in another bag was also not taken.
When we arrived at our destination, I told the bus driver what happened. He took me to a policeman at the bus station, who took me to a police station – but it was not one that dealt with theft. This was Saturday evening. The following Monday morning I went to another police station and made a report.
Special Conditions: Police report had to be translated from Spanish to English.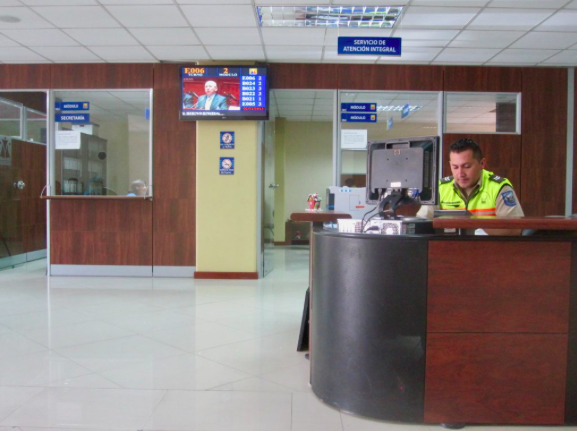 Incident date: 30 November 2013
Claim date: 19 March 2014
Claim settlement & payment date: 1 April 2014
Theft or Damage to Baggage & Personal Items Allowance Limit: $2,000*
Total Amount Claimed: AU$783.71 (after depreciation)
Less Excess: AU$63.04
Total Payable: AU$720.67
World Nomads Policy Duration: June 2013 to Jan 2014
Cost: AU$499 ($71.30 per month)
Destinations: Worldwide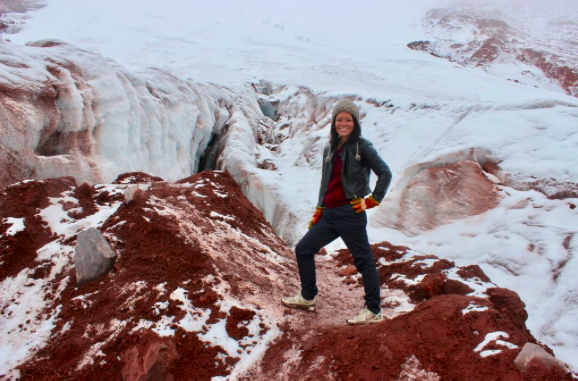 #3. Stolen Luggage or Personal Belongings – Panama, 2017
Claim: Stolen Nikon D3300 DSLR and Samsung Galaxy S4 Cellphone
Description on World Nomads Claim Form: My bag was snatched from me immediately after I got off the bus at 5 de Mayo, Panama City (coming from Panama Viejo) – approximately 100m from Plaza 5 de Mayo. My bag was over my shoulder.
The thief was on the same bus. I was heading to the left while the thief ran to the right after he snatched my bag. My boyfriend was with me at the time, he was ahead of me, so he didn't see the theft take place. It happened very fast, I did not pursue him as I was kind of frozen & then it felt useless to go after him & no-one else around did anything either.
Special Conditions: Police report had to be translated from Spanish to English.
Incident date: 25 February 2017
Claim date: 7 April 2017
Claim settlement & payment date: 20 June 2017
Luggage and Personal Effects Allowance Limit: $2,000*
Total Amount Claimed: AU$889.24(after depreciation)
Less Excess: AU$100.00
Total Payable: AU$789.24
Policy Duration: October 2016 to March 2017
Cost: AU$337 (AU$67.40 per month)
Destinations: Central America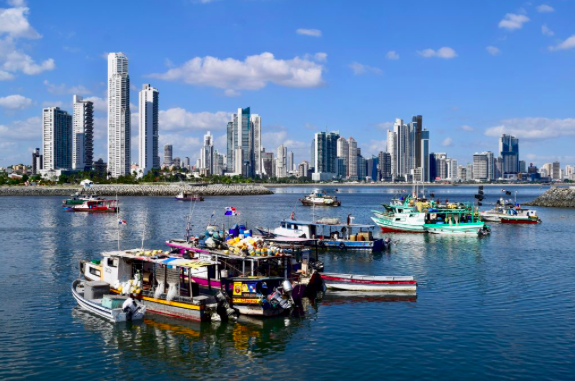 World Nomads Claims: Denied
#1. Personal Belongings Claim – China, 2013
Claim: Stolen HTC Incredible S
Description on World Nomads Claim Form: On the 11th of February 2013 at approximately 5:30pm in Beijing China, I was exiting Andingmen subway station Exit C. My HTC Incredible S smartphone was stolen from my coat pocket as I was on the escalator.
I noticed it immediately as I was listening to music on my phone at the time. I called after the thief and tried running after him but there were too many people and I quickly lost sight on him. No-one came to my assistance.
Special Conditions: Police report had to be translated from Chinese to English.
Incident date: 15 February 2013
Claim date: 28 March 2013
Claim closed: 29 July 2013
Reason for Claim denied: I was unable to provide written confirmation that the IMEI on my phone had been blocked by the issuer of my SIM card.
Policy Duration: November 2012 to March 2013
Cost: $339 (AU$84.75 per month)
Destinations: Worldwide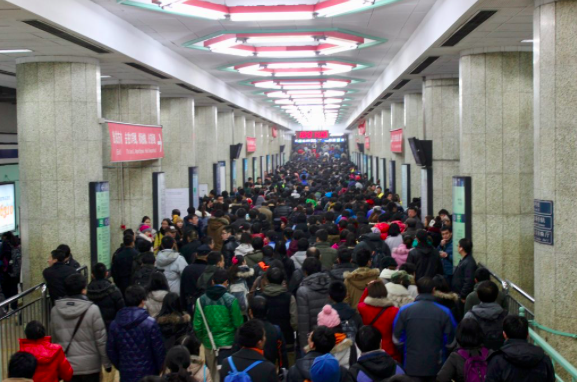 Uninsured Travel Incidents
#1: Stolen Laptop & Hard Drive in India
Of course the one time I didn't purchase travel insurance with World Nomads I was robbed. I had been traveling for over 1 year and was coming to the end of my budget. I tried to save money by skipping out on travel insurance but it ended up costing me more.
My laptop & hard drive was stolen on the notorious night train from Varanasi to Calcutta in India. My laptop could be replaced but the photos on my hard drive were priceless. I lost photos from almost 2 months of travel in India.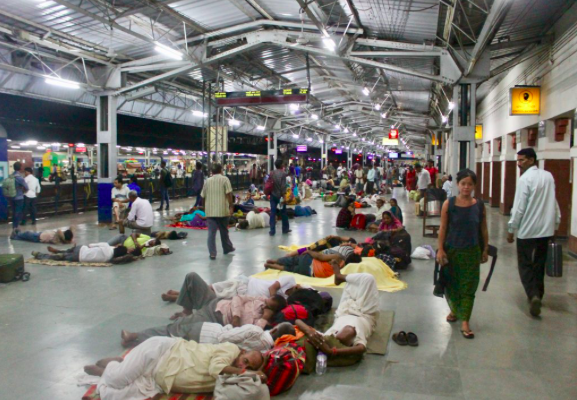 #2: Stolen Purse in Sweden
I was in the car with my ex-boyfriend in Stockholm, Sweden when we decided to pull over & view a frozen lake. In the space of 5 minutes, someone had smashed the window and stolen my purse from the front seat. We even saw the car drive away.
I had a policy with World Nomads but after checking the fine print of my policy, I found out that I would be unable to make a claim. Although there was evidence of forced entry my purse was left unsupervised.
If it was locked in the trunk, I would've been able to claim it but then it would probably not have been stolen in the 1st place.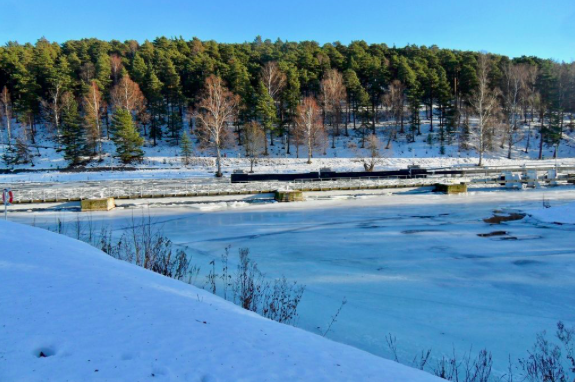 The Final Verdict: Do I Need Travel Insurance?
Unfortunately the answer is an emphatic YES.
Travel insurance is not cheap but it's an essential part of travel.
You never know what can happen at the best of times, let alone in a foreign country.
Material things can be easily replaced at a minor cost but overseas medical expenses, emergency evacuation & personal liability can put you in real trouble, financially & otherwise.
Travel insurance provides peace of mind but it's important to not only be aware of the fine print but to also use common sense & take responsibility for your own actions.
I wish you happy, safe & healthy travels always!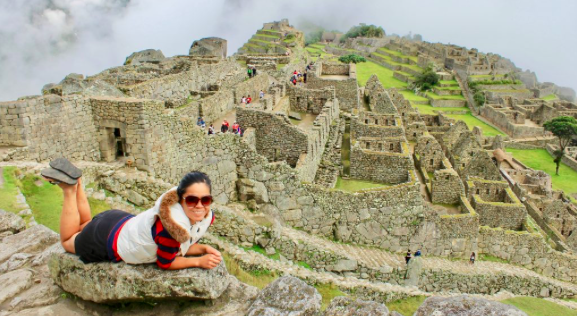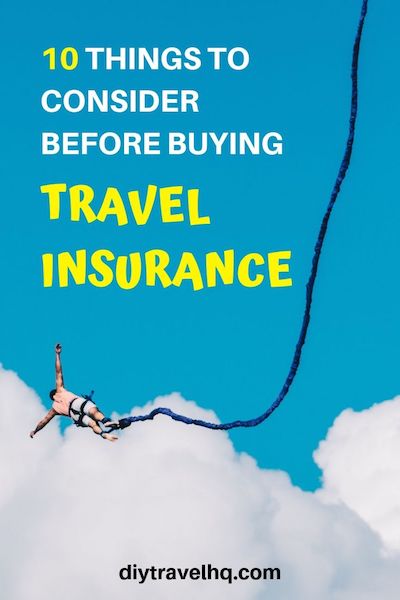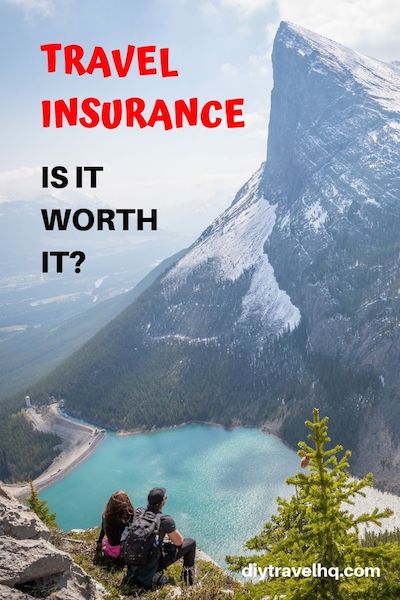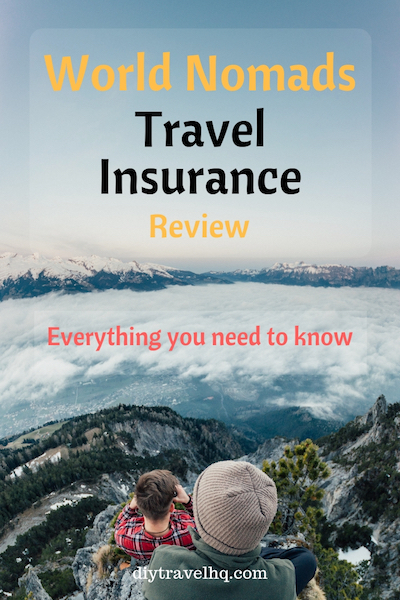 * This post contains affiliate links, which means that we receive a small commission if you click on a link & purchase something that we have recommended, at no extra cost to you.