Get off the tourist track & discover 35 unique things to do in Oahu including fun Honolulu attractions, Waikiki activities & best beaches on the North Shore.
Unique Things to do in Oahu
Not sure what to do in Oahu or perhaps this isn't your first visit? We've got a massive list of the top 35 fun things to do in and attractions in Oahu – based on my own experiences and those of some of my travel blogging friends. Let's get started!
The 35 most unique things to do in Oahu are:
If you still have more time to explore Hawaii, then stay tuned for our Big Island highlights. In the mean time, find out where to go swimming with wild dolphins in Hawaii.
Find more inspiration in one of the Oahu guide books below! 
#1. Marukame Udon
Beat the all-day queues at Marukame Udon by coming in for breakfast as soon as doors open at 7am. Cheap and delicious, it's one of the most popular places to visit in Oahu for foodies. A hearty bowl of noodle soup with tempura is the perfect fuel for an action-packed Oahu itinerary.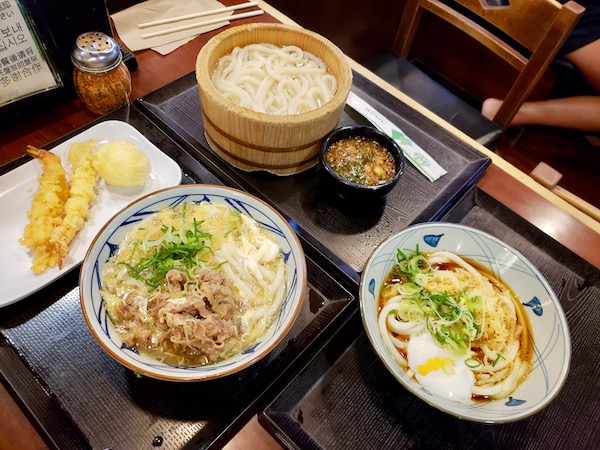 #2. Halona Beach Blowhole
Leave the crowds behind at the Halona Beach Blowhole and take the path down to the Halona Beach Cove. It's one of the best beaches in Oahu. Apart from a few other adventurous travellers you'll have this little piece of paradise relatively to yourself. The rocky path down is a bit steep so be sure to watch your step.
* Free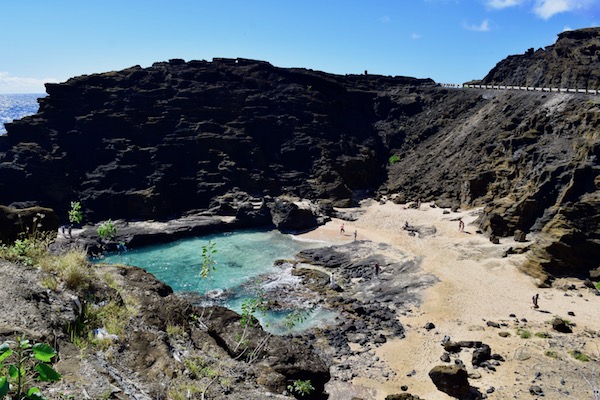 #3. Neal Blaisdell Center
Pay tribute to the King of Rock & Roll with a quick stop at the Neal Blaisdell Center where you'll find his statue near the box office. Put a lei around his neck like many fans do daily – it's one of the best free things to do in Oahu.
Elvis did a great deal to put Hawaii on the map including several movies and soundtrack albums. The statue marks his 'Aloha from Hawaii' concert, which was the 1st to be broadcast around the world.
* Free
#4. Giovanni's Shrimp Truck
Have just one taste of the buttery, garlic shrimp scampi from the legendary Giovanni's Shrimp Truck and you'll understand how it lives up to the hype. The sticky rice and macaroni salads are the perfect sides. Don't overlook the amazing hot dogs, which would be a sellout at any other eatery.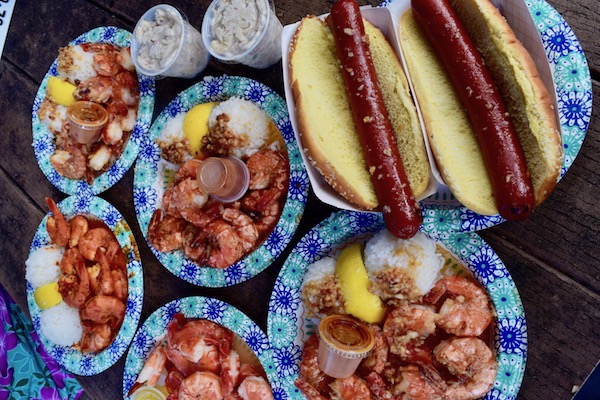 #5. Crouching Lion Trail
Right off of East Oahu's scenic Kamehameha Highway is one of the island's shortest hikes with the best rewards. The Crouching Lion Trail, named after the animal-shaped rock formation at the top, begins at the mouth of Kahana Bay across from the Huilua Loko Iʻa (fishpond). There are multiple unmarked trails, but they all lead to the same place.
It takes just 30 minutes to ascend past the tree line where you'll have panoramic views over Kahana Valley and bay. On a clear day, you can see all the way to Kahuku! Pack breakfast from Keneke's or a poke bowl from Tamura's and take in the views. Just make sure to check the weather. The trail may be short, but it's nearly impossible during or after heavy rain.
* Free
By Kalena of Lost and Abroad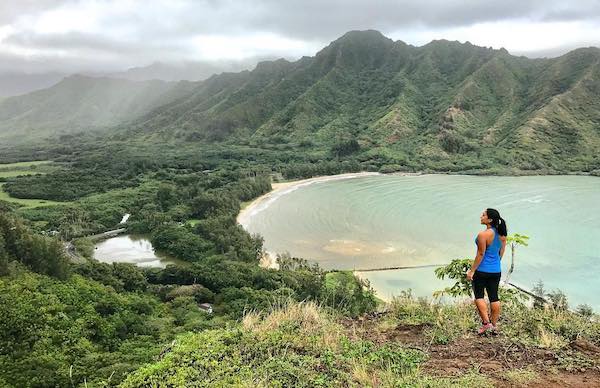 #6. Waimano Falls
Wondering what to do in Oahu? Get back to nature with a rewarding hike to Waimano Falls. Jump from the top of the waterfall and have a refreshing swim in the natural pool. Then grab the rope swing and have fun swinging back and forth like Tarzan before falling back into the water.
* Free
#7. Aloha Tower
Take the elevator ride up to the 10th floor of the historic Aloha Tower for sweeping views of Honolulu Tower. This is Oahu sightseeing at its finest. The tower cost a controversial $160000 to build in 1926 but these days it won't cost you anything to visit.
* Free
#8. Byodo-In Temple
Hawaii has long had a strong connection with the Japanese people. Nowhere in the archipelago is this more evident than at Byodo-In Temple, on the island of Oahu.
Byodo-In was built in 1968 to to commemorate the 100 year anniversary of the first Japanese immigrants to Hawaii. Its a smaller-scale replica of a 950-year old World Heritage listed temple in Japan and one of the top Oahu attractions.
Located in the Valley of the Temples, about a 40 minute drive north of Waikiki, the temple makes for a unique stop on a drive around the island. The temple welcomes visitors daily, with a small entry fee.
Be aware that it is a solemn location, and be sure to remove your shoes when entering the temple, before wrapping up your visit with a walk around the beautiful lake and grounds.
Byodo-In Temple entrance fee: $5
By Shandos of Travelnuity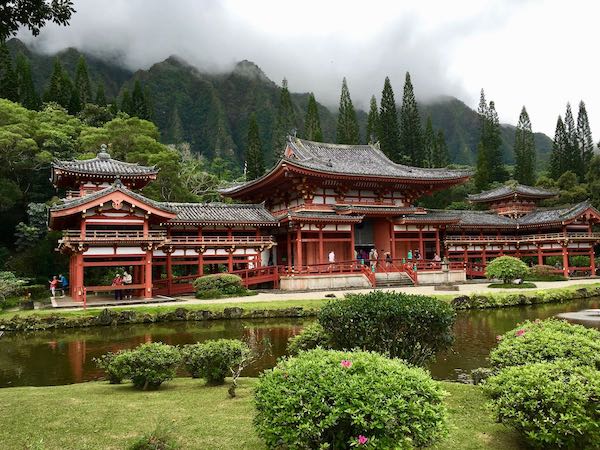 #9. Movie Museum
Put your feet up in a leather recliner and watch a film at the quirky Movie Museum. It's a beloved community institution with an older audience of regulars taking advantage of the senior discounts. Pick up a newspaper, look online or call ahead to see what's playing.
Tickets are a bargain and you can bring in your own food and drinks. It's a beloved community institution with an older audience of regulars taking advantage of the senior discounts.
Movie Museum tickets: $5
#10. Chinaman's Hat
Drive to Kualoa Regional Park at low tide and you'll be able to walk all the way out to the iconic Chinaman's Hat. Hike up to the summit – it takes around 20 minutes but keep an eye on the tide and allow yourself enough time to make it back to land.
* Free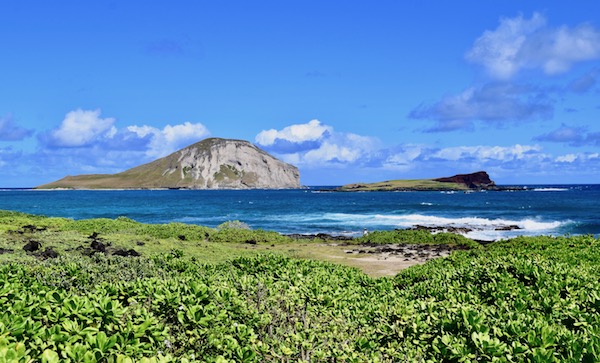 #11. Shark Cage Diving
If you're looking for an adrenaline packed activity that allows you to conquer one of humankind's most primal fears, then take a dive below the surface in the North Shore and swim with some of its resident sharks, including Galapagos, Sandbar, and Hammerheads.
Once you reach the designated dive site and submerged cage, guides will assist you in putting on the required gear. You'll then be lowered into the cage before slipping beneath the surface.
It's fascinating to witness the individual personalities of these inquisitive creatures. Some sharks loiter nonchalantly, while others charge directly at the cage from the murky depths. You'll never forget the sensation of a shark gliding effortlessly towards you, or making eye contact with these creatures only feet away.
Shark cage diving is an eye opening experience and a unique opportunity to view these creatures from a new perspective.
By Kristen of Yonderlust Ramblings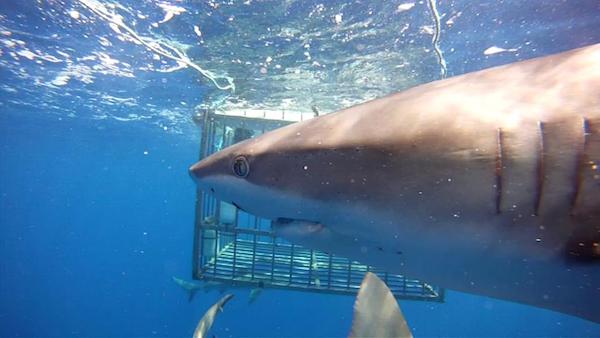 #12. China Walls
Jump into the crystal clear turquoise waters at China Walls. It's one of the most adventurous Oahu activities you can do. Work up your courage by watching others go before you and seeing all the happy faces in the water. Then get out and relax on the rocks listening to waves crash and waiting for the sun to go down.
* Free
#13. Shirokiya Japanese Village
It's always Happy Hour at the Shirokiya Japanese Village in Ala Moana. The $2-3 beers at the outlets near the entrance seem like great deals but if you spend $10 on food, you'll get a coupon for $1 draft beer. That's not hard to do but there are so many options so a round of the food court before deciding what to order. Kampai!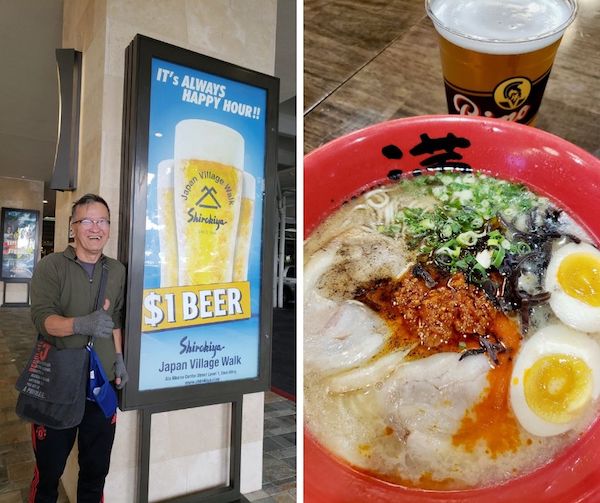 #13. Pu'u O Mahuka Heiau
As you can tell, there are many things to see in Oahu. Take the windy road up to Pu'u O Mahuka Heiau where Hawaii's largest ancient temple lies in ruins.
It's off the beaten path to most tourists but you can see from the small altar with offerings that it's still a sacred site for locals. Take the short path down to a gorgeous lookout point over Waimea Bay.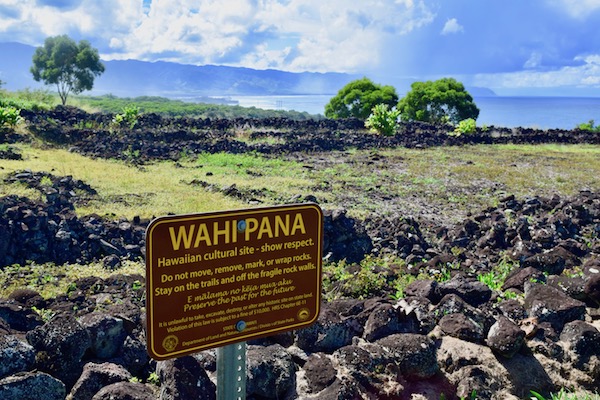 #14. US Coast Guard Hideaway Bar
Hang out with military families at the laidback US Coast Guard Hideaway Club. You'll need military or government ID to get in (or be with people who do) but if you've got the credentials you can spend the whole day here enjoying the sporting facilities and cheap drinks.
#15. Young's Fish Market
Order a Hawaiian plate lunch from Young's Fish Market. Go for the Combination plate and try local classics such as lau lau, Kalua pig, lomi salmon and pipikaula.
At Young's Fish Market you can find all kinds of traditional Hawaiian food. Be prepared for a long line of locals getting takeout but it moves fast and there's also some basic seating if you want to eat in.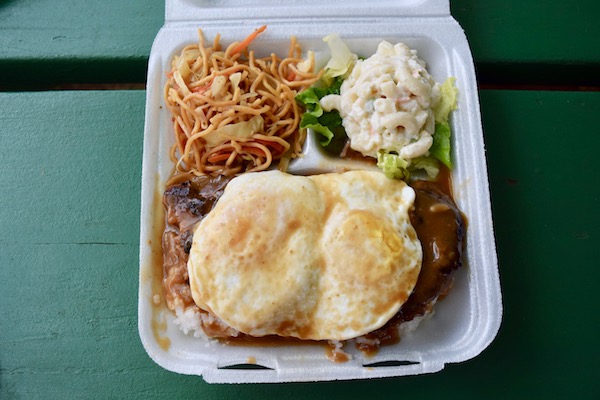 #16. Wilhelmina Rise
This hike goes by several names, including: Wilhelmina Rise, Mau'umae Trail, and Lanipo. It's one of several ridge hikes between the valleys on the east side of Honolulu. The first section of the trail is the perfect hike for visitors because you get beautiful views of neighborhoods, mountains, valleys, and the ocean.
While not an advanced hike, you do need to be agile, wear decent shoes, and watch your footing. You can trek 3.5 miles one way for spectacular views by Ka'au Crater, although there are also plenty of other nice 'summits' if you wish to turn around earlier.
To get to the trail, just head straight up Wilhelmina Rise Road and enter by the chain-link fence. Bring water and sunscreen, as you'll be exposed to the elements on this trail. Even better, go at sunrise for a peaceful, scenic moment above Oahu.
* Free
By Michelle of Intentional Travelers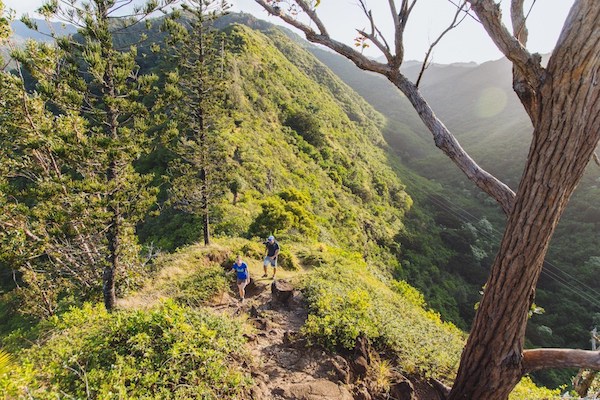 #17. Chinatown
I went to Chinatown because my family wanted to have lunch at The Pig and The Lady, a Vietnamese fusion restaurant that was featured on Anthony Bourdain's 'Parts Unknown'. The food was good but not amazing. For more authentic dining, you could come for dim sum or noodles in a hole in the wall eatery.
Chinatown is known as one of the sketchier parts of Oahu but it felt safe during the day. It was bustling and festive during Chinese New Year celebrations. Chinatown is also the hub of Oahu's arts scene.
The best time to visit is on the first Friday evening of each month where galleries open their doors and there's live entertainment in the streets.
* Free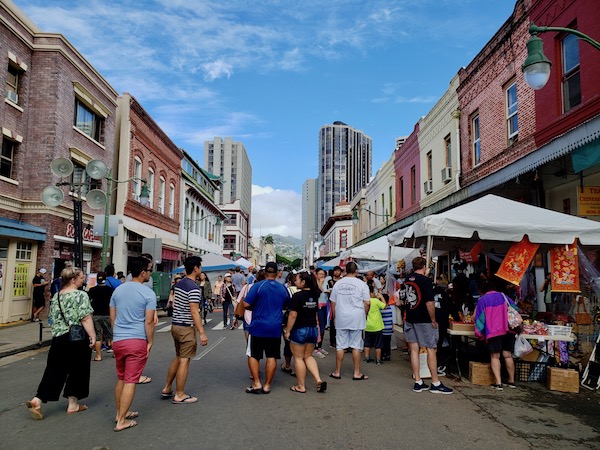 #18. Kukaniloko Birthing Stones
Feel a deeper connection with Hawaii's sacred land at the Kukaniloko Birthing Stones. You'll be standing on red earth at the site where Hawaii's royal women came to give birth hundreds of years ago.
* Free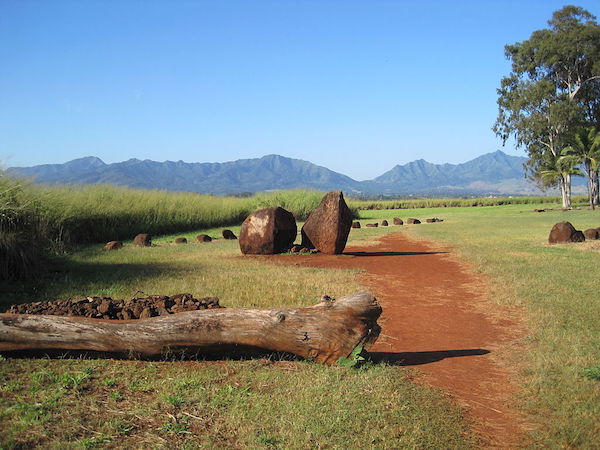 #19. Aloha Stadium Swap Meet
Don't buy generic souvenirs at ABC stores when you can get cheaper and more unique Hawaiian gifts at the Aloha Stadium Swap Meet. Chat to local vendors and shoppers as you browse through over 400 stalls at this massive outdoor flea market.
* Free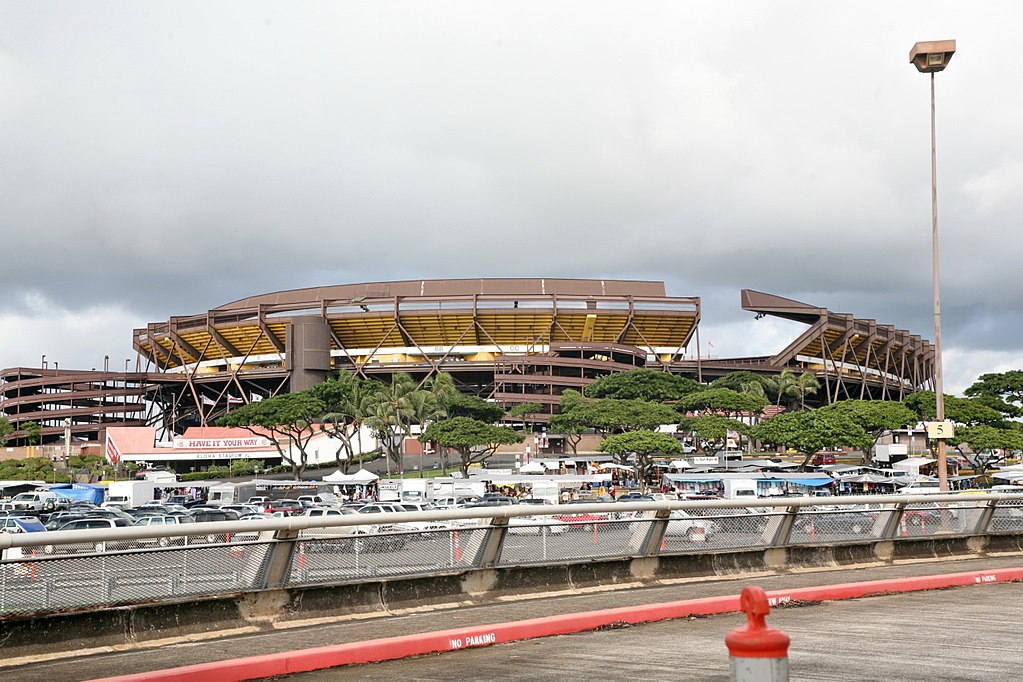 #20. Kuoloa Ranch
One of the most unique things to do in Oahu is to take an ATV tour of Kuoloa Ranch! What makes it so special is that Kualoa Ranch is a popular filming location with many big titles being recorded there.
At one part of the tour, you'll get off the ATVs and walk through an old World War II bunker that's filled with the different posters and memorabilia from TV and movies such as: Jurassic Park, 50 First Dates, Godzilla, Hawaii 5-0 and Lost. The scenery at Kualoa Ranch is absolutely amazing and well worth experiencing.
The tour is suitable for beginner ATV riders as it follows mainly flat, straight tracks. There's a small section at the end that's more 'off road' style but by then you should be more familiar with the ATVs (it's also a working cattle ranch so try not to hit any cows)!
If ATVs aren't your thing, Kualoa Ranch offer several different tours, including horse back riding, zip lining and jeep expeditions.
By Kylie of Between England and Iowa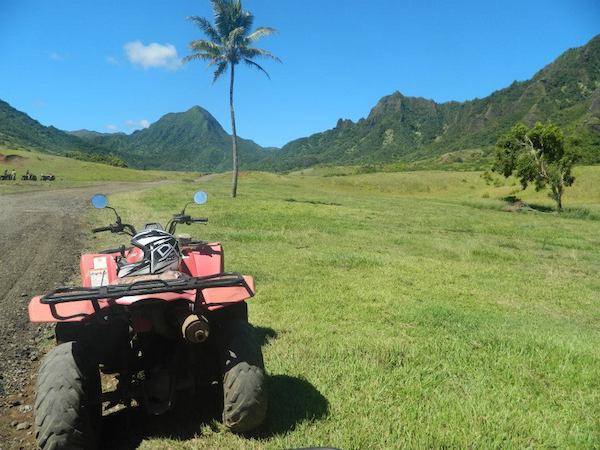 #21. Ka'ena Point
Take a walk on the wild side on the Ka'ena Point trail where you have the chance to see nesting albatross birds and monk seals on the way to the westernmost tip of Oahu.
* Free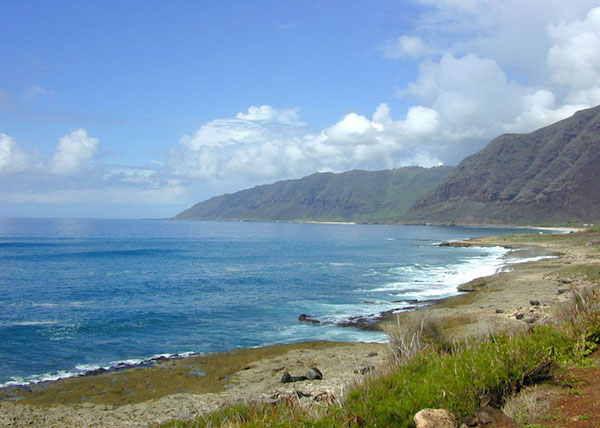 #22. National Geographic Fine Art Gallery
Be inspired by art and nature as you wander through the National Geographic Fine Art Gallery in the International Market Place. Most museums would have fee-paying exhibits of this kind of photography but you can see them here for free.
The prints are for sale and while you probably won't want to know the prices, there are gallery assistants on hand to tell you the story behind each photo.
* Free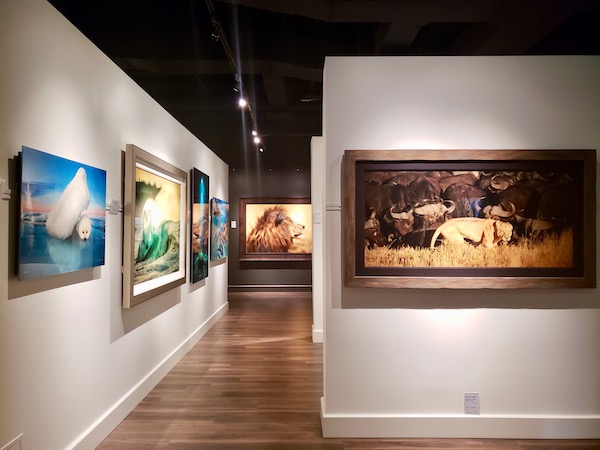 #23. Lava Treet State Monument
Follow the easy loop trail at the Lava Tree State Monument where you'll pass many preserved lava moulds of tree trunks that were formed after an eruption in the 18th century. It's a unique and unusual sight that will give you an insight into another side of Hawaii's volcanic landscape.
* Free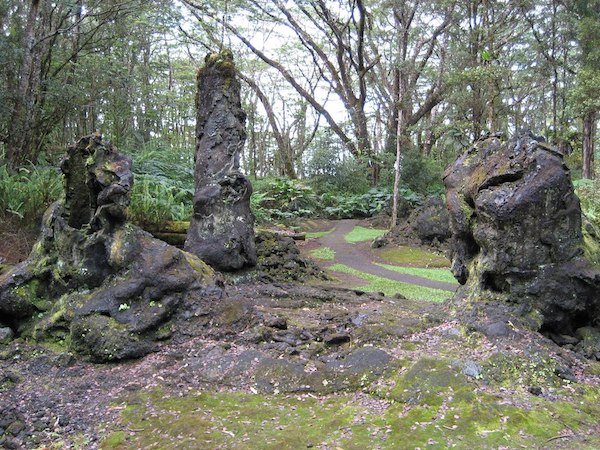 #24. International Market Place
You wouldn't expect to find a 160 year old banyan tree in the middle of a shopping center but things are different at the International Market Place.
Take the escalator up to the 1st floor and then walk over the bridge into the treehouse. Here you'll learn more about the history of the banyan tree and the 1950's roots of the original market place.
There are also water features throughout the open-air shopping center and a stage where cultural performances often take place. Mitsuwa Marketplace is a Japanese supermarket that has lots of snacks and sushi.
Food is discounted from around 8pm (2 hours before closing) so if you're backpacking Oahu this is a cheap place to pick up a late dinner.
* Free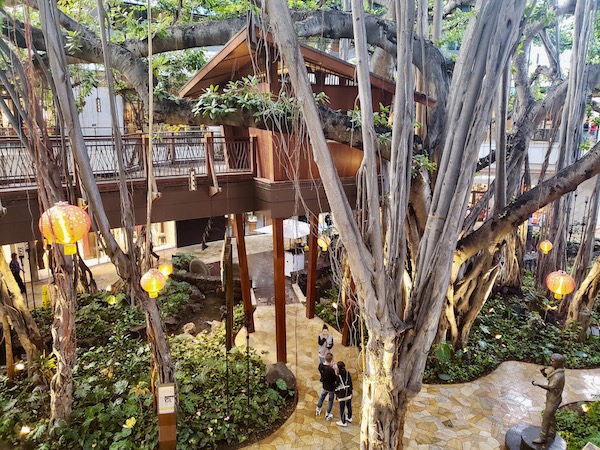 #25. Haleiwa Bowls
Acai bowls are the perfect snack in tropical Hawaii and you can find all sorts of combinations at Haleiwa Bowls, a little thatched shack off the river on the North Shore.
There are about 6 different bowls on the menu but with a mega list of additional topics and blends, the possibilities are endless. Think peanut butter, goji berries, wheatgrass and maca powder… your immune system will burst through the roof!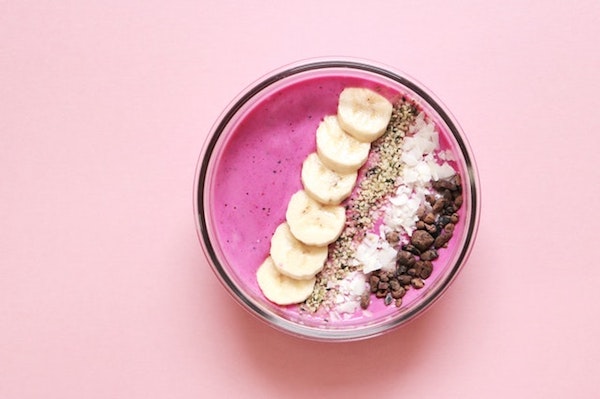 #26. Bishop Museum
Visiting a museum may be about the last thing you'd want to do in Oahu, but the Bishop Museum should be an exception. After all, Hawaii is one of the most remote inhabited locations on our planet.
Somehow seafaring Polynesia found it, and a unique culture developed. The Bishop Museum, also known as the Museum of Polynesian Culture and Natural History, tells that story, and much more.
The museum is filled with artifacts from the earliest tribes, and their battles. Next in history came Kamehameha the Great, who won an epic battle, uniting the tribes into one peace-loving kingdom, with political ties around the world.
The Bishop Museum explains the politics and intrigue through photographs of the only royalty to reside on what has become American soil. Learn about the coup that overthrew the last queen and imprisoned her in her own palace. It is a fascinating, beautiful, and ultimately sad history, that makes spending the afternoon inside worthwhile.
By Roxanna of Gypsy with a Day Job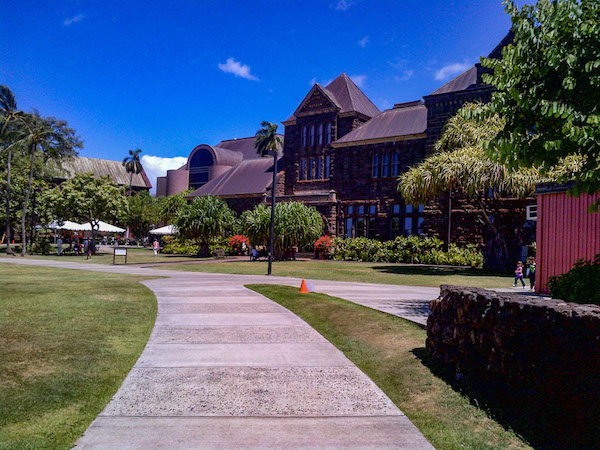 #27. Dole Plantation
Try a Dole Whip soft serve at the Dole Plantation where it was first created for Disneyland's Enchanted Tiki Room in 1986. It's a cult favourite and for Disney fans it's a rite of passage to order a Dole Whip from its original home.
The frozen soft serve comes in 6 flavors but if you're a purist you can't go past pineapple. Light and refreshing, creamy and sweet, Dole Whip is the perfect Hawaiian treat!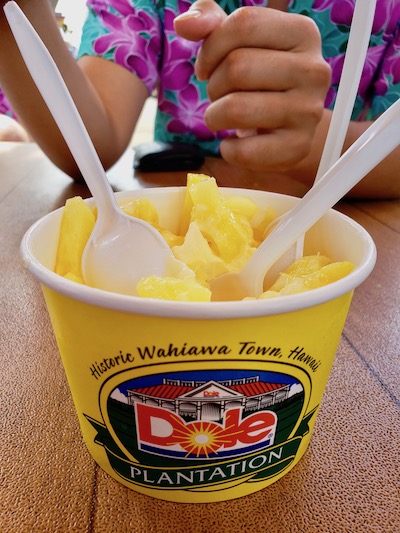 #28. Toa Luau
Every Oahu itinerary should include a night at a Hawaiian luau. Sure it's very touristy and not all that cheap but it's a lot of fun with plenty of food culture and entertainment thrown in.
I attended the Toa Luau experience in Waimea Valley. It started with a series of hands-on cultural activities such as learning to weave head crowns from palm leaves and grating your own coconut. Then there was a luau buffet with all the trimming including kalua pork (sooo delicious) and taro straight from the hot coals.
While everyone was merrily eating and drinking the night away dancers singers and musicians performed on a stage in front of us. You can't go to Hawaii without experiencing a luau!
Toa Luau tickets: From $98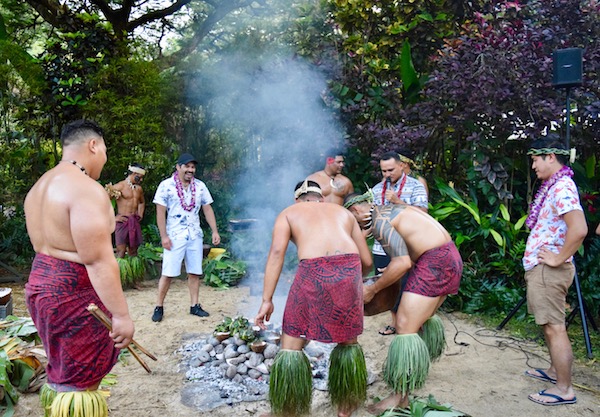 #29. Lyon Arboretum
Discover all kinds of native Hawaiian plants flowers and trees on the way to a hidden waterfall at Lyon Arboretum. It's one of the loveliest places to visit in Oahu.
There are many peaceful jungle trails, amongst over 5000 species of plants and trees. Most botanic gardens in Hawaii charge a high entrance fee but the arboretum is free to visit and equally as impressive.
* Free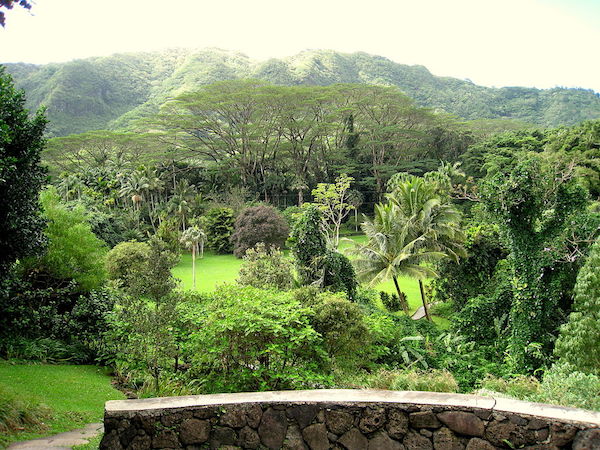 #30. Ride the bus with locals
You don't need to rent a car to travel around Oahu – the local bus can take you just about anywhere! Sure it's very slow but if you have time on your side it'll save you lots of money.
Bus tickets cost $2.75 for 1 ride or $5.50 for a 1 day pass. Through seeing all types of people, overhearing conversations and passing through many different streets you'll definitely experience the local way of life.
I took the bus from the airport to Waikiki and also from Waikiki to Chinatown, Pearl Harbor and Ala Moana. They go to many other Oahu tourist attractions such as Hanuma Bay and Diamond Head.
Buses go as far as Byodo-In Temple, Dole Plantation and Waimea Valley in the North Shore but allow 2-3 hours each way for Oahu destinations that are away from Honolulu and Waikiki.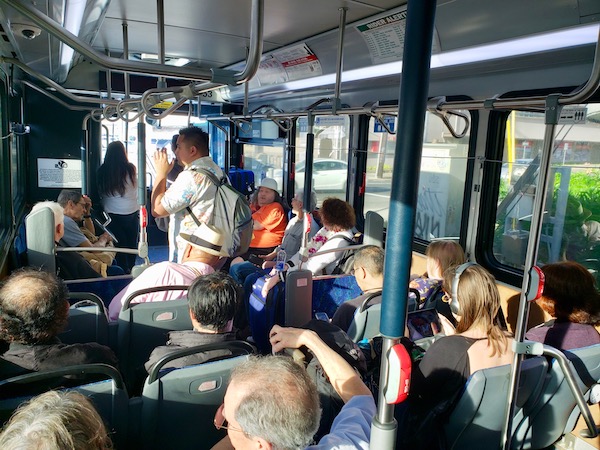 #31. Shimazu's Shave Ice
Shave Ice is bigger and better at Shimazu's. Order the smallest cone and it'll still be larger than your head. Or go all out with the X-Large Larry, the king of shaved ice in Oahu. The finely shaved ice is super smooth and you can create your own cone with a huge variety of different syrups and toppings.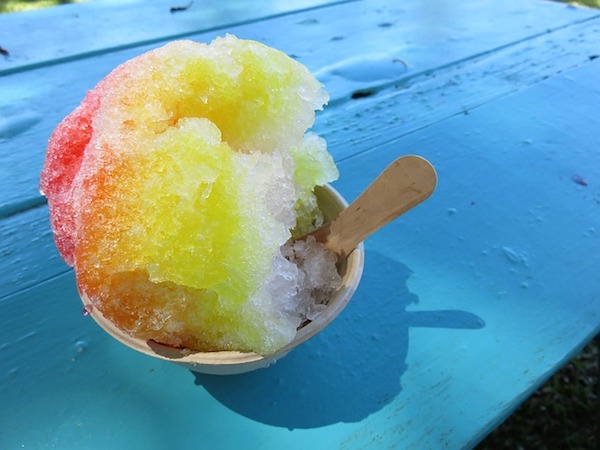 #32. Goat Island
Put on your water shoes and make the short and rocky 10 minute walk out to Goat Island. Look on Google Maps and you'll see that the shape of the island resembles a goat, but it's actually now a protected bird sanctuary known as Mokuauia Island.
Goat Island is also the closest islet to Oahu but its still off the beaten path so you're likely to have it all to yourself. You can walk around the island, wade in the water and enjoy the serenity of your own piece of paradise.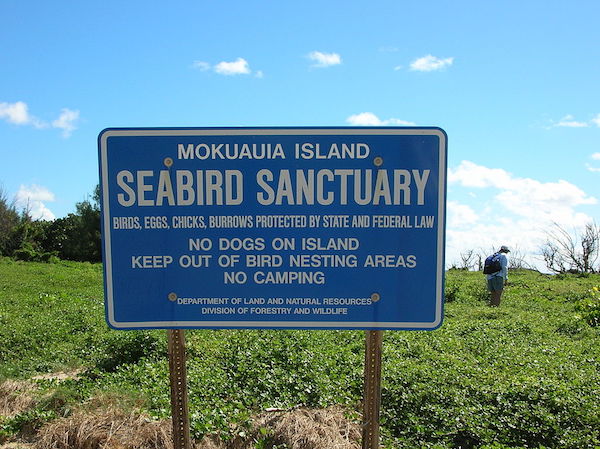 #33. Pearlridge Center
Forget Ala Moana and go where the locals shop at Pearlridge Center. There are more stores you can afford to shop at and the food court prices are cheaper too.
Pearlridge is still pretty large (the biggest mall in Hawaii after Ala Moana) so ride the monorail between the two sections for $1 to cover more ground.
#34. Laie Hawaiian Temple
Whatever your beliefs, you're sure to be surprised by the beauty of the Laie Hawaiian Temple, which is home to the Church of Jesus Christ of latter-day Saints. It sits on an old sugarcane plantation and as you walk up to the main building you'll pass reflecting pools, fountains and landscaped gardens.
You can't go inside the temple unless you're a Mormon and you can find out why in the large visitor center along with a lot of history and information about the church.
* Free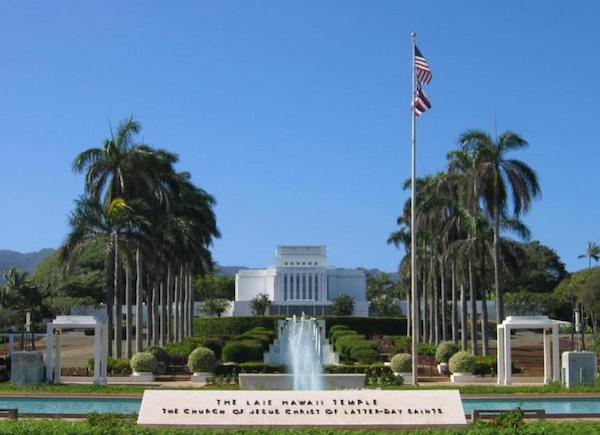 #35. Duke's Waikiki
Start the day with a hearty breakfast buffet at Duke's Waikiki, overlooking the beach. You can see Diamond Head in the distance and outrigger canoes in the water. I stayed at the Outrigger Beach Resort where the restaurant is located but it's open to everyone.
Breakfast is served from 7-10:30am and the buffet costs $18. Enjoy made-to-order omelets, alongside pancakes and bacon, with freshly brewed coffee. Fruits are expensive in Hawaii so make the most of the fresh local pineapple, papaya and oranges.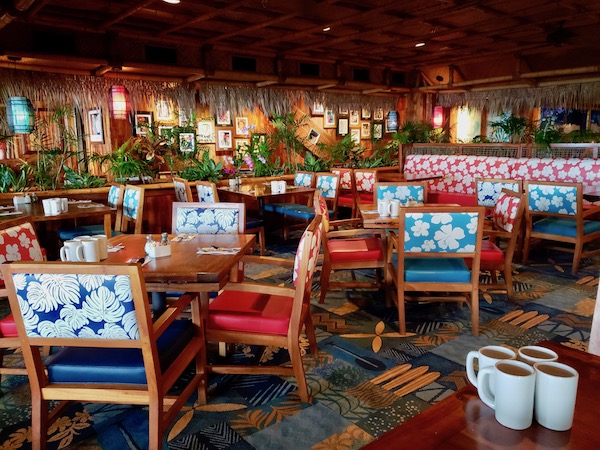 Is Hawaii Safe?
Hawaii is known for being safer than many places in the United States, but it's still important to be aware of theft and pickpockets. Tourists are often targeted so we recommend wearing a money belt with RFID blocking and traveling with an anti-theft daypack.
Rental cars are easy to identify so don't leave valuables inside. Keep your valuables locked in a safe in your hotel room and don't leave important things unattended at the beach.
Although the U.S. is a relatively safe country for travel, medical costs are high so if you're an international visitor we recommend purchasing travel insurance before any trip. We've been using World Nomads through 80+ countries over the past 12 years and have been really happy with their coverage and services.
For more details check out our World Nomads review here.
Oahu Accommodation
In Waikiki I stayed at Outrigger Beach Resorts. The rooms were huge (including the bathrooms) though the decor was a bit dated. It's worth upgrading to the sea view rooms with balcony. If you want to be in the middle of the action you can get a better location beachfront pool and all.
In the North Shore I stayed at an Airbnb in Sunset Beach. Premium properties are not cheap and they can be snapped up fast so book ahead. I was traveling with my family of 7 so Airbnb was still better value than staying at a hotel especially as we could eat in for many meals. Click here for $40 off your first booking.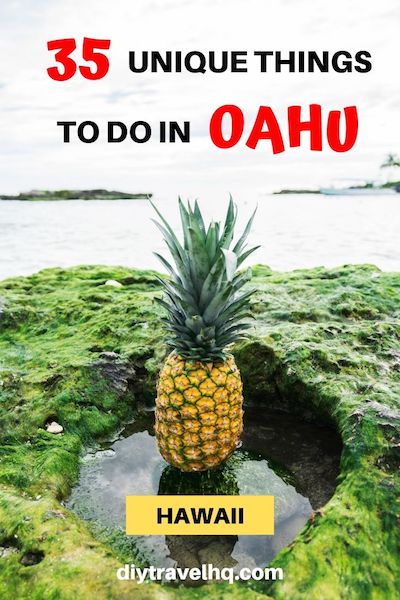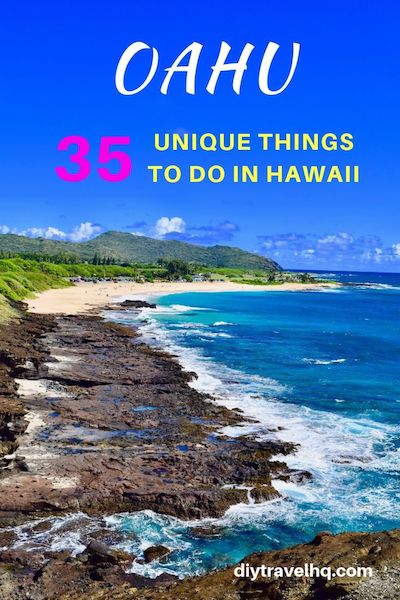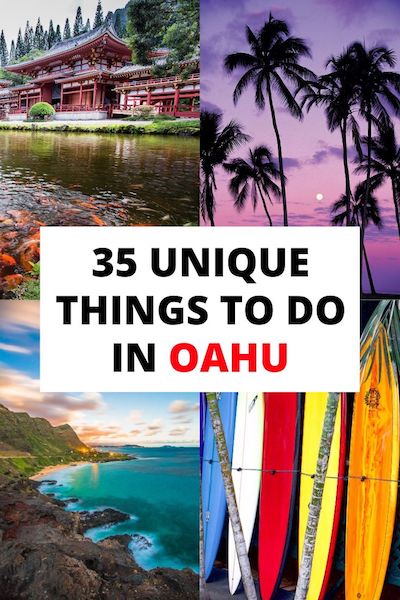 Disclaimer: This post contains affiliate links which means that we receive a small commission if you click on a link & purchase something that we've recommended, at no extra cost to you.
Visited in February 2019
Updated in July 2019