It's the home of Billy the Kid, but this quintessential small town has more to offer – find out the best things to do in Silver City, NM.
First things first – we wouldn't recommend going out of your way to visit Silver City, New Mexico. There aren't many things to do, but it's not a bad place for a quick stop when combined with other 'nearby' attractions.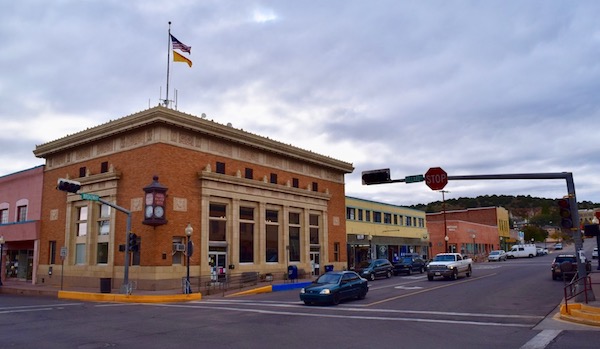 A guide book is pretty handy for trip planning in the region. We've also listed some of the better Silver City restaurants and lodging options towards the end of the post after you've figured out what to do in Silver City, NM.
Find more inspiration in one of the New Mexico guide books below!
Things to Do in Silver City, NM
With an hour or two to spare, you can see all the Silver City attractions. Let's get started on our self-guided walking tour…
#1. Silver City Visitor Center
The best place to start and end exploring is at the Silver City Visitor Center.
Here you can get all your questions answered and visit all the things to do in Silver City, New Mexico while staying within walking distance of your parking spot.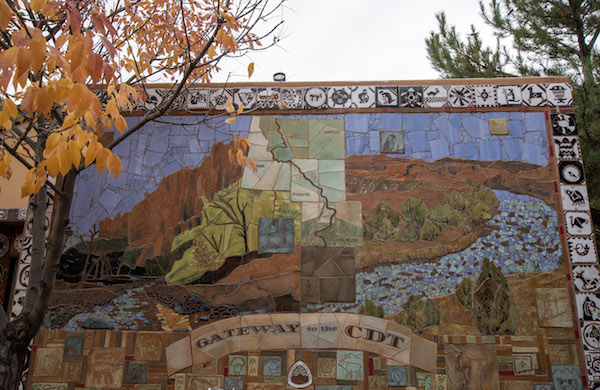 #2. Billy the Kid Homesite
Just outside the Silver City Visitor Center is the Billy the Kid Homesite. Billy lived with his family in a small log cabin at this site from 1873-1875 before the structure was torn down at the end of the 19th century.
What you see today is a replica of an 1870's log cabin from the movie The Missing.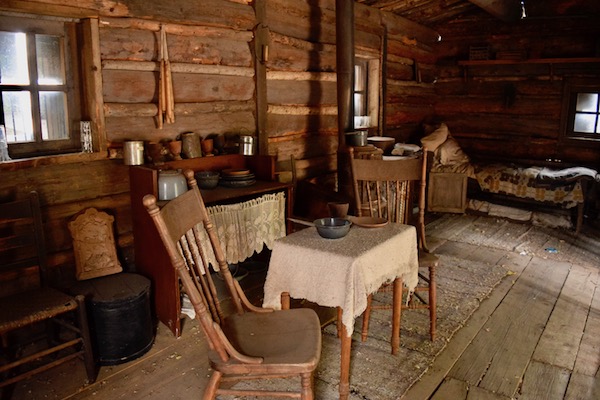 #3. Downtown Silver City Welcome Sign
Continuing past the Billy the Kid Homesite leads you to East Broadway Street with an attractive Downtown Silver City welcome sign.
After you cross the bridge you come to the only stop light in town at the intersection of East Broadway Street and North Bullard Street.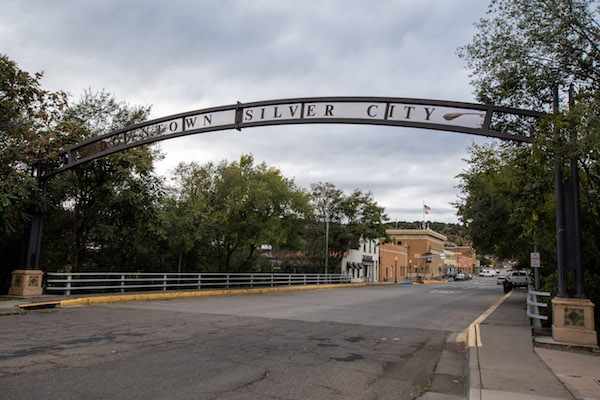 #4. Silver City Museum
East Broadway Street turns into West Broadway Street with the small Silver City Museum three blocks down on the right. The museum covers the people and history of southwest New Mexico.
We decided not to visit, but it may be of interest to individuals looking to learn about the local history.
#5. North Bullard Street
Returning to the stop light, wandering down North Bullard Street is the next portion on the Silver City attractions self-guided walking tour. Take in the architectural gems that are mixed in with small businesses and eateries.
When you have reached the end of town, circle back and cross the pedestrian bridge in Big Ditch Park that brings you back to the Silver City Visitor Center.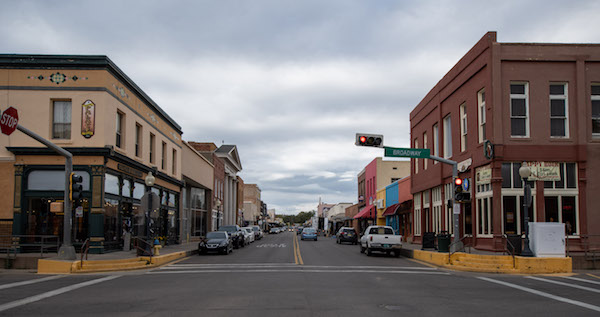 Things to Do Around Silver City, NM
We started our morning at City of Rocks where we camped overnight. Then we headed to Gila Cliffs Dwellings before stopping in Silver City. If you aren't equipped for camping, consider basing yourself at a Silver City hotel instead and doing this itinerary in reverse.
After Silver City we chose to continue on to Old Mesilla where we stayed the night.
#1. Gila Cliff Dwellings
The main reason to visit Silver City, NM is to use it as a base for exploring Gila Cliff Dwellings National Monument.
Budget 4-6 hours for your visit since there is considerable driving time in each direction. Here you can walk through a large cliff dwelling on a short loop trail.
Admission is $10 per person, but we strongly suggest buying the America the Beautiful National Park annual pass for $80. It not only covers admission to per vehicle attractions, but up to 4 people at per person sites.
The investment can easily pay for itself with just a couple National Park visits.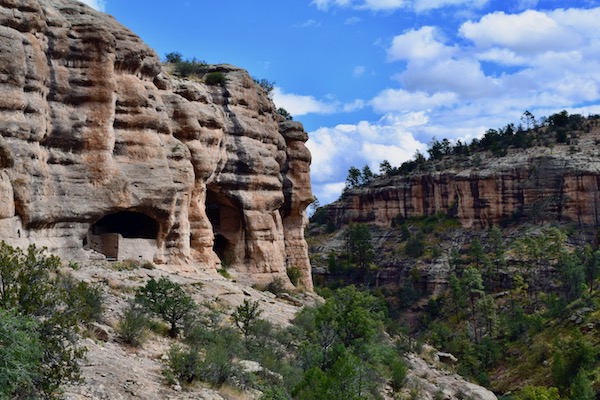 #2. City of Rocks
If you didn't choose to camp at City of Rocks, this is another great attraction you may visit the same day as Gila Cliff Dwellings. Budget 1-2 hours to explore in and around the rock clusters.
Camping at City of Rocks
Camping at the City of Rocks State Park in New Mexico is a fantastic way to see more, for less – find out about the facilities, how to make a booking and more
Read more
#3. Chino Mine Overlook
The Chino Mine Overlook (Vista Point) is currently closed but definitely worth a visit when the road construction is finished.
We saw the massive copper strip mine from the highway departing Silver City and heading to Las Cruces. The scale of the project is truly a sight to behold.
Silver City Lodging
Most of the hotels are located along US-180 on the north side of town. The cheapest is Motel 6 Silver City, but there are a few others in the $50-$60 range nearby.
Airbnb lists around 50 homes in Silver City but there are no hostels.
Walmart has free vehicle camping in their parking lot, besides providing the best prices for restocking items on your New Mexico road trip.
The nearest large cities from Silver City, New Mexico are Deming (1 hour away) and Las Cruces (2 hours).
Silver City Restaurants
Whether you are looking for breakfast, lunch, or dinner, we have the perfect place for you to thwart your hunger.
The best place to grab breakfast in Silver City, New Mexico is Adobe Springs Café. They are open 7 days a week starting at 7 am. Besides traditional American breakfast options, they also have several reasonably priced Mexican variations as well.
If you are in town for lunch, try Tapas Tree Grill. They have a variety of fusion dishes from French to Middle Eastern, and Asian to Mexican. There is something for everyone, but hours are limited from 11 am to 3 or 4 pm.
For dinner, you can try New Mexican food at The Jalisco Café. If you aren't sure about spiciness, then ask to sample their green and red chili before placing your order. The chilies aren't for the meek.
Travel Insurance
Although the US is a relatively safe country to travel in, medical costs are high so we always recommend purchasing travel insurance before any trip.
We've been using World Nomads in our travels through 80+ countries over the past 12 years. It's the best-value provider we've found in terms of price and coverage and we haven't had any issues when we've had to make (fortunately) minor claims.
For more details check out our World Nomads review here.
Get a quote for travel insurance now
Disclaimer: This post contains affiliate links which means that we receive a small commission if you click on a link and purchase something that we've recommended, at no extra cost to you.

Visited in October 2018
Updated July 2019