Check out our Banyuwangi Travel Guide & find out how to get from Ubud to Banyuwangi and where to stay in Gilimanuk – along with an optional snorkeling stopover at Menjangan Island, Indonesia.
How to Get from Ubud to Banyuwangi
Ubud to Banyuwangi via Gilimanuk
First let's go through how NOT to travel from Ubud to Gilimanuk – the way we did it here at DIY Travel HQ!
Bemo's from Ubud to other parts of Bali are very infrequent & the prices are rorted for tourists.
* Don't forget to purchase travel insurance before any trip to Indonesia. We've been using World Nomads for over 10 years. It's the best-value provider we've found but there are other important things to consider. Check out our post and find out which of our claims were successful or denied.
The waiting was extremely painful – it took 4 hours to get the first one. Nevertheless, if you're going to do this, wait on the side of the road, up the road, opposite the Central Market.
From Ubud to Gilimanuk, we first had to take 3 separate bemos to Denpasar's Ubung terminal, which cost 22,500 IDR / $1.70 in total.
From Ubung, take a bus to Gilimanuk – the price is 50,000 IDR / $3.75 & the journey takes 4 hours.
There are a couple of morning bemos from Ubud to Denpasar Ubung direct – negotiating for a price between 20-25,000 IDR / $1.50-$1.90 is an excellent deal (even though it is more than what the locals pay), saving you a lot of time & probably even money.
*** If you're travelling from Kuta or any other destination in Bali, you'll probably also have to make your way to Denpasar Ubung to take a bus to Gilimanuk ***
To get from Ubud to Banyuwangi, you'll need to stop in Gilimanuk.
In Gilimanuk, you'll need to take a ferry across to Banyuwangi on Lombok Island for 7,000 IDR / $0.55. The ferry runs 24 hour…..
From the Banywangi terminal, walk or take a bemo into the town centre for 5,000 IDR / $0.40.
We also recommend Lonely Planet's Indonesia Travel Guide
to help you plan your trip.
Gilimanuk & Banyuwangi Accommodation
In Gilimanuk, we stayed at Homestay Asih for 100,000 IDR / $7.50 for a basic room with ensuite – beware the mosquitos!
The owners don't speak English but they're very friendly. It's a good budget choice if you have to stop overnight on the route from Ubud to Banyuwangi.
In Banyuwangi, we stayed at the excellent Hotel Permata Indah for 77,000 IDR / $5.80 for a small, clean, basic room with ensuite & breakfast.
The on-site restaurant next door has wi-fi & serves cheap & tasty snacks, meals & drinks.
Hotel Permata Indah also arranges transportation but no guide to hike Mount Ijen without a tour.
Things to See & Do in Gilimanuk
Gilimanuk is the port for ferries to & from Banyuwangi (Ketapang) in Java – & this is the only reason to come here.
There are no attractions but you can feel a change in the atmosphere coming in from inland Hindu Bali. Situated just across the strait from Java, Gilimanuk maintains a growing Muslim presence.
The morning call to prayer is broadcasted from new mosques & many restaurants proudly proclaim to be Muslim.
If you do find yourself in town overnight or with time to kill, find a local restaurant & try the local specialty dish, Ayam Betutu.
It's hot & spicy chicken that's been wood-smoked & boiled in a broth of spices for 3 hours, served with rice, spinach & roasted peanuts.
It's quite tasty but more of a snack than a meal.
Menjangan Island Snorkeling
If you're travelling from Ubud to Banyuwangi, you may want to make a short detour to Menjangan Island.
It's one of the best snorkeling spots in Bali, located within West Bali National Park & accessible from Pemuteran, 27km from Gilimanuk (and 47km from Lovina Beach).
To get to Pemuteran, take a bus or bemo – the station is right by the Gilimanuk ferry terminal. Alternatively, you can flag one down on the main road Jalan Singaraja-Gilimanuk. Expect to pay around 10,000 IDR / $0.75.
Get off at Jaya Prana / Teluk Terima beach – try to arrive around 9-9:30am. Groups often congregate at the car park here to join up & rent boats to the island. Tour operators will also be waiting.
Half-day tours to Menjangan Island depart at 10am. The price is 450,000 IDR / $33.80 with return boat trip, snorkeling equipment & lunch.
Renting a boat with a guide is around 1,600,000 IDR / $120.00 per excursion – this includes the mandatory 250,000 IDR / $18.75 guide fee, set by the national park. Rental of snorkel & fins is available for 40,000 IDR / $3.00. If there are 4 of you in a group, this works out to be the cheaper option, but obviously the more people, the better.
There is also apparently a 40,000 IDR / $3.00 per person permit fee for the park, but this should be included in your negotiations.
We didn't visit Menjangan Island, due to time but we also felt that the prices involved were quite high by Indonesian standards.
You can also dive on Menjangan (& pay even more) but it's apparently a much better site for snorkeling.
[put_wpgm id=39]
*** The Final Word: To get from Ubud to Banyuwangi, the 1st stop you need to hit is Denpasar's Ubung terminal ***
Have you snorkeled at Menjangan Island? Was it worth it?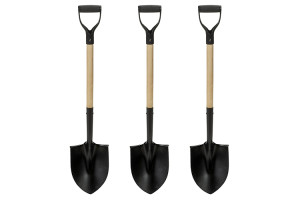 Accessible DIY travel to more distant locations via multiple connections or longer forms of public transport
Visited in October 2016
Disclaimer: This post contains affiliate links which means that we receive a small commission if you click on a link & purchase something that we've recommended – at no extra cost to you. This helps us to keep our site running so we can continue to provide free content. Thank you for your support!