Get set to tackle Tulum on a budget featuring information & prices on accommodation & transport for backpackers in Tulum Village.
Backpacking Tulum
The first thing to understand about Tulum is that it can be referred to 3 different areas:
They're all close to each other but not within walking distance.
Backpackers like us should eat & sleep in Tulum Village.
Make a trip by taxi or on foot to the Ruins, which gives you access to a gorgeous, yet crowded, section of the Beach.
Tulum tour options:
We recommend purchasing travel insurance before any trip to Mexico. We've been using World Nomads through 80+ countries over the past 12 years and have been really happy with their coverage and services.
For more details check out our World Nomads review here.
Highway 307 runs through the town centre.
Thus, it's not a very attractive city, though it's where you'll find the cheapest food & accommodation in the area, along with souvenir shops, convenience shops & transport options.
If you're on a budget, this is where to stay.
Photo courtesy of Hoja de Rutas.
Tulum Beach is one of the best beaches in Mexico. It's a stretch of white sandy beach in Zona Hotelera, a hotel zone with around 70 rustic & boutique lodging options.
Most are cabanas with thatched palm roofs, though there are luxury resorts here too, as well as restaurants & bars.
An important Maya archaeological site sits atop a spectacular cliffside setting at the Tulum Ruins.
It's a small complex with a lot of visitors but there's no other place in Mexico where you can explore ruins lying amongst palm trees above a beach.
How to Get to Tulum Ruins
The cliffside, beach setting of Tulum is so spectacular that even the crowds can't ruin in – find out what not to miss and how to get to the Tulum ruins
Read more
Tulum Accommodation
We stayed at Hotel Maya, which is a couple of minutes walk down from the ADO bus station on Avenida.
A room with private bathroom & wifi was MN$300 pesos / $16.70.
It was adequate & clean enough but just like Tulum Village, it's not somewhere you'd want to stay longer than you have to.
For more information check out Lonely Planet's Mexico Travel Guide
.
Getting Around Tulum
Colectivos do not serve the nearby attractions around, such as the Gran Cenote.
There are no local buses either so this forces you to take taxis or walk very long distances in the heat, if you're stubborn like us. You could also try hitchhiking.
Getting to/from Tulum
The cheapest way to get to Tulum from Playa del Carmen is by colectivo. They depart very regularly from Calle 2 near Avenida 20. The ride costs M$40 pesos & takes 45 minutes.
Take an ADO bus to Chetumal, the route is not served by colectivos.
Tickets cost M$139 to M$155, depending on the discount you get – always book ADO buses at least a day in advance for up to 60% discounts.
Did you enjoy reading our Budget Guide to Tulum?!
Pin it and help others find it too!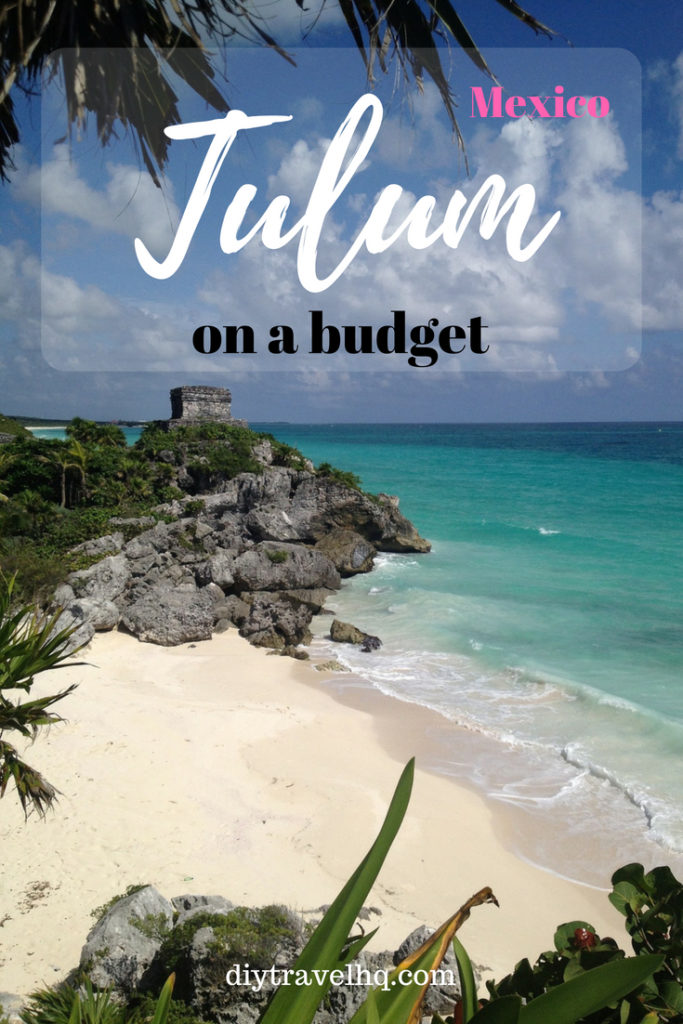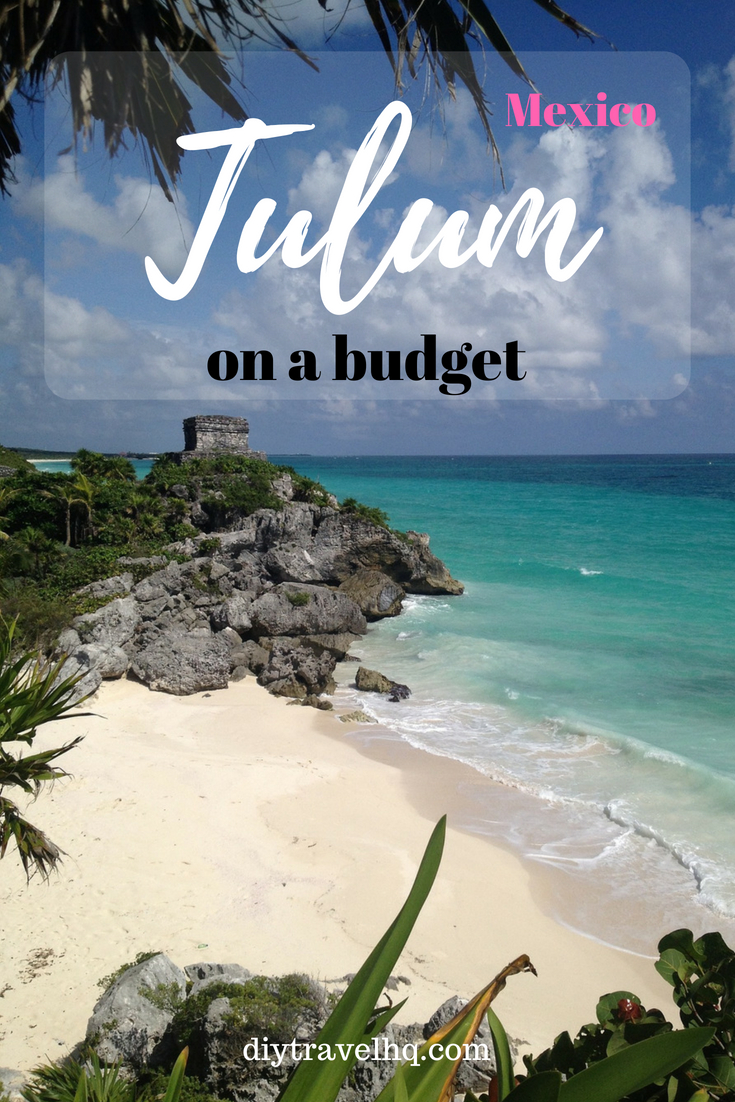 *** The Final Word – The cliffside setting of the Tulum ruins is unbeatable but Tulum Village is a dive ***
What do you think of Tulum – love it or hate it?
Visited in June 2016
This post may contain affiliate links which means that we receive a small commission if you click on a link & purchase something that we've recommended, at no extra cost to you.